Of all the daily chores I dread, cleaning the litter box is the worst. I'd rather walk the dogs any day!
I've tried many cat litters, searching for the one that's easier and more pleasant to clean, but most have fallen short. And I tested the Tuft and Paw's Really Great Cat Litter and found it the best on the market and one of a kind.
Although Tuft & Paw is more commonly associated with well-made cat furniture, its recent foray into cat litter product suggests there's more to the company than just pretty cat beds, which are far better than that ugly furniture that didn't fit the decor of your home.
Tuft and Paw sources their goods from small manufacturers from around the world.
This Tuft & Paw litter is so easy to clean that scooping almost becomes a pleasurable experience!
What Makes Tuft & Paw Cat Litter Really Great?
Tuft and Paw don't just know cats – they know cat people. They know we want our homes to look like something out of a West Elm catalog, but they also know we only want to provide the best for our cats.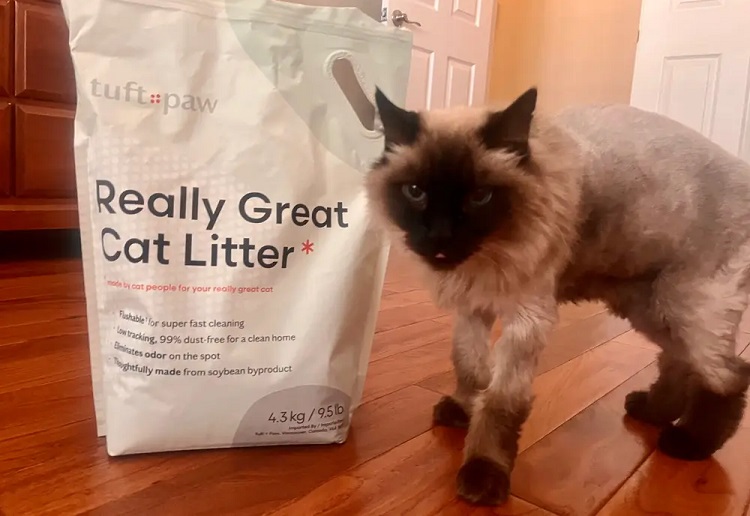 That's probably why Really Great Cat Litter ticks many of the right boxes.
#1 It's Easy to Clean
Really Great Cat Litter is a tofu cat litter with lightweight cylinder-shaped granules that are super absorbent.
At first, I found it challenging to sift because of its shape, but I solved that problem by switching to Tuft & Paw's litter box scoop.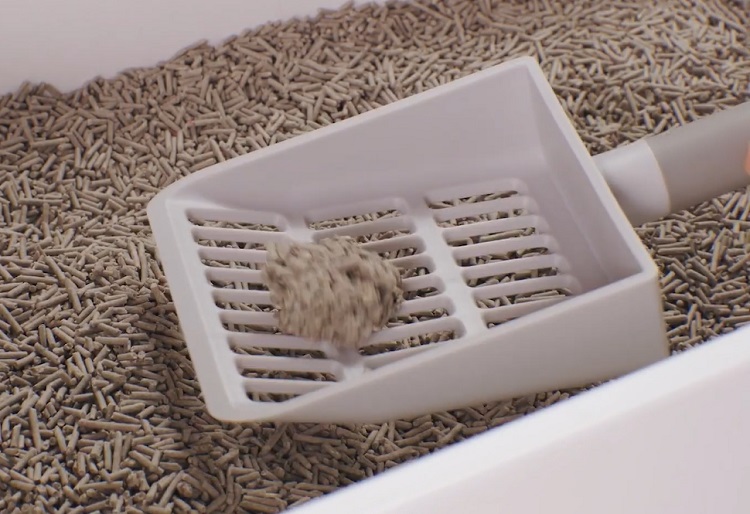 That's not even the best bit! Because Tuft & Paw's cat litter is biodegradable, it's safe to flush down the toilet and doesn't clog or cause blockages like some heavy clay litters.
#2 Really Great Cat Litter is Natural and Biodegradable
It's made from a soybean byproduct that's completely natural and biodegradable.
Being 100% natural and completely non-toxic means I can scoop without worrying about breathing in crystalline silica – an ingredient commonly used in clumping litters.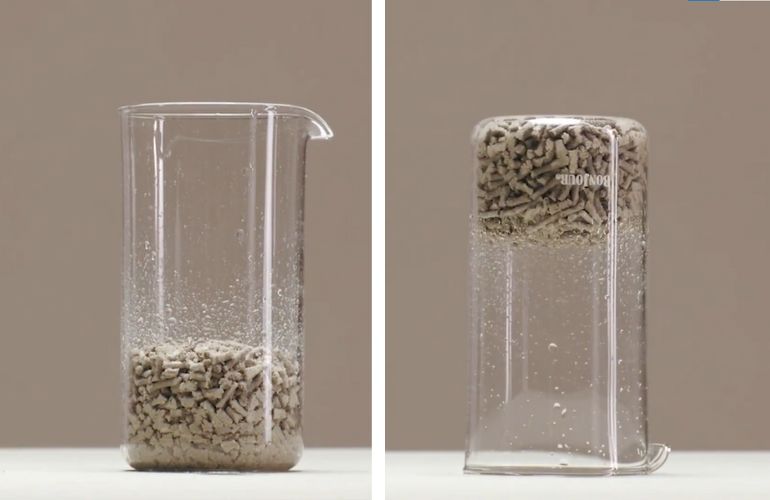 Better still, I don't have to worry about my cat Boudica sampling a pellet or two. There are no harmful toxins in this natural cat litter, which means it's safe to ingest and won't cause any respiratory issues.
#3 A Really Great Low Tracking Cat Litter
Living off-grid is great, but it has its drawbacks. I don't have a vacuum cleaner anymore, which means cleaning up after my cat requires more time and energy.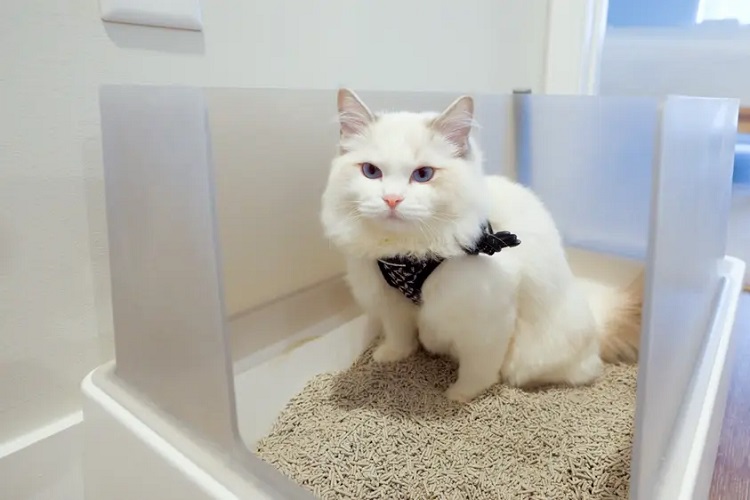 The dust and paw prints generated by other litter I bought were driving me to distraction! Tuft & Paw has done a great job of creating a cat litter that really does reduce tracking, allowing you to maintain a clean home.
It doesn't work for every cat, but it reduces tracking significantly in most instances. Your cat will also be more comfortable without bits of cat litter sticking to its paws.
#4 Tuft & Paw Cat Litter is Soft on the Paws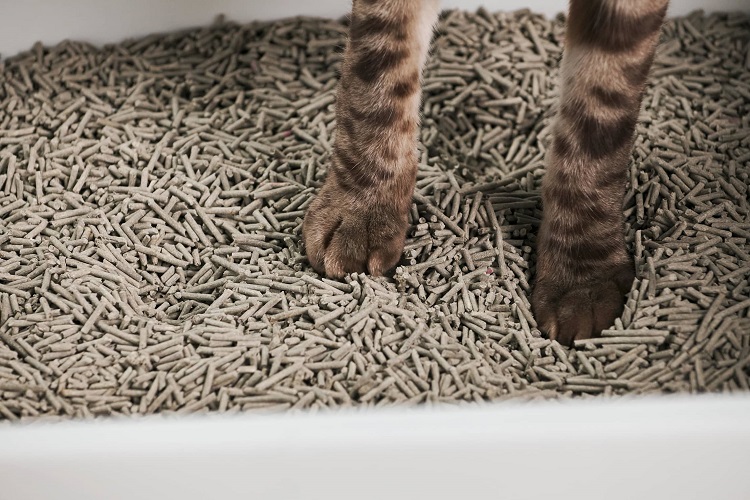 Not only is Tuft & Paw cat litter low-tracking, but its cylindrical granules are also lighter than clay and have a softer texture.
Boudica's always suffered from sensitive skin on her paws, but she's improved quite a bit since we switched to the Really Great cat litter.
#5 An Almost Odor-Free Cat Litter
Tuft & Paw's Really Great Cat Litter contains highly absorbent natural materials, which help control nasty odors.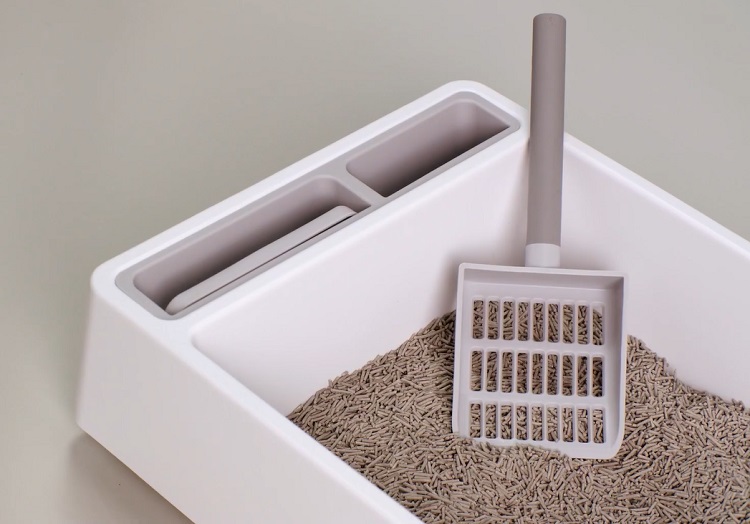 At first, I wasn't that impressed. Boudica had a bit of an upset tummy, and some clumps were sticking to the bottom of the litter box, making cleaning it out a stomach-churning experience.
I then checked on the Tuft & Paw website and found that I hadn't been putting in a thick enough layer.
According to Tuft & Paw, you should ensure "the litter is at least 2 inches deep to prevent any odor issues." 
Oh, and you have to clean it out every day as well, I'm afraid! If you stick to these two rules, however, you'll be rewarded with an odor-free litter box and a happy kitty.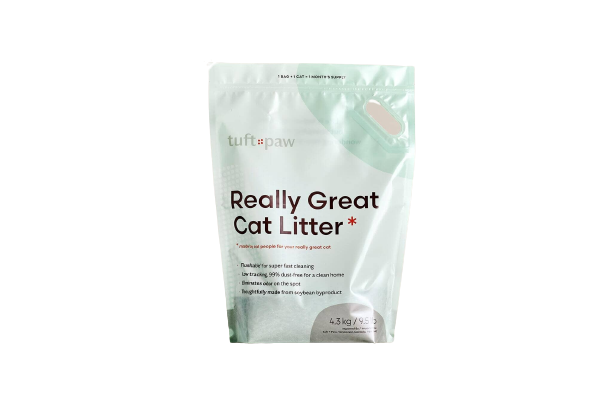 Tuft and Paw Cat Litter Really Great
The price of "Tuft and Paw Cat Litter Really Great" varies, so check the latest price at
The Pros and Cons of Really Great Cat Litter
Although Tuft & Paw ticks many right boxes with their Really Great cat litter, it isn't perfect. But as cat owners, you already know that only a few products are (maybe, except Tuft & Paw's award-winning Stellar cat bed).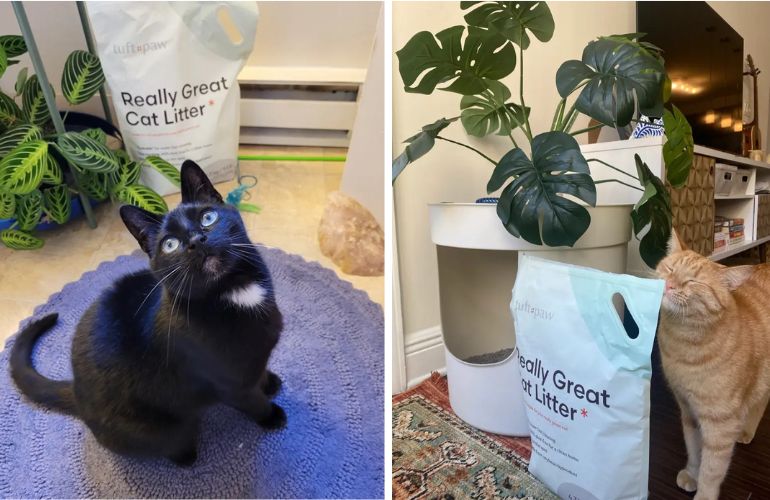 Before exploring the negative aspects of this product, let's first celebrate the positives!
Pros
Easy to clean
Non-toxic and 100% natural
Eco-friendly and biodegradable
Low tracking and minimal dust
Soft on the paws
Longer lasting
Excellent clumping
Cons
Not compatible with automatic litter boxes
More susceptible to mold because it's made with natural organic ingredients
Costs more than many of the best cat litters
Made in China, so doesn't have a great carbon footprint (fortunately, Tuft & Paw are planning to move production to North America as soon as the manufacturing capabilities are available)
Not suitable for California's cat community as state regulations prohibit "the flushing of used cat litter."
Where Can You Buy Tuft & Paw's Really Great Cat Litter?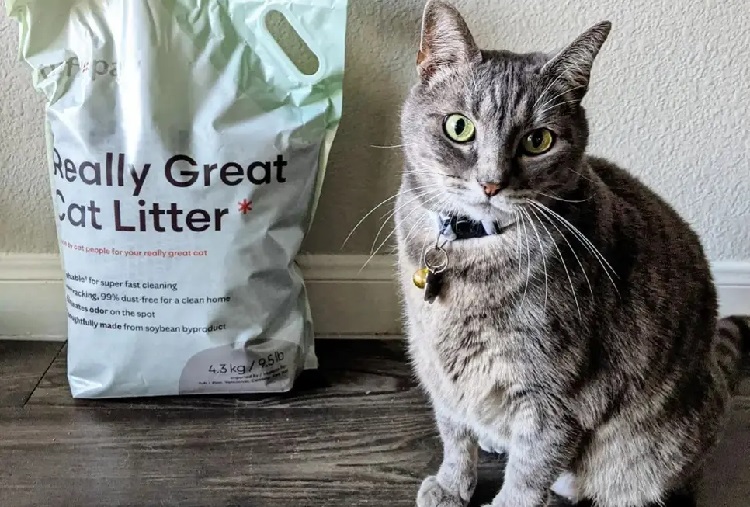 You can only get Really Great cat litter on subscription from the website, with Tuft & Paw offering two options – 3 bags every 3 months or a monthly subscription of one bag per month.
I recommend going with the 3-month option, as this is around 10% cheaper. It also means that, should you get through more than one bag a month, you won't run short.
Is Tuft & Paw's Really Great Cat Litter worth It?
For me, the fact that Really Great Cat Litter makes scooping a pleasure (nearly) makes it more than worth the price.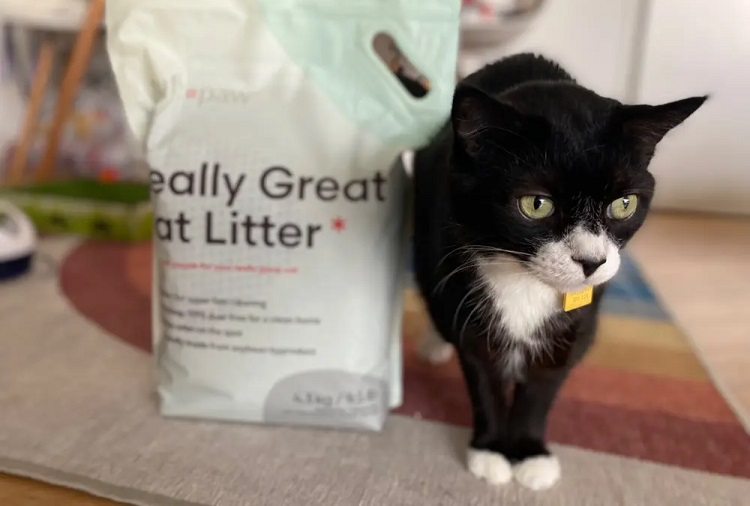 Yes, it's a lot of money to spend on cat litter, but it's worth paying more when it improves the quality of your cat's life. After all, if you're paying more, you should get high-quality products that offer better solutions, and this one certainly will be a great addition to your and your cat's life.
Boudica's sensitive paws are healing, and I know her lungs are better off without any crystalline silica floating about.
I also prefer to purchase good products that positively impact the environment, which Really Great Cat Litter does.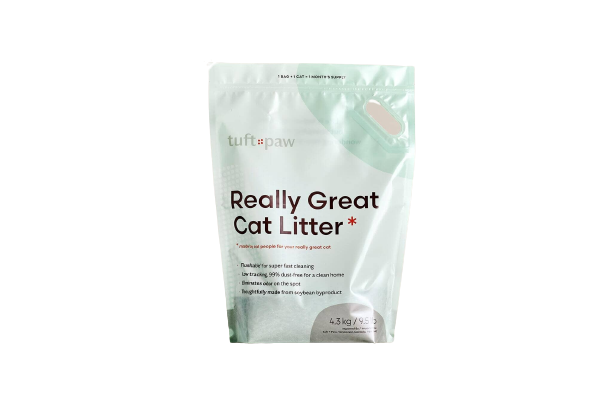 Tuft and Paw Cat Litter Really Great
The price of "Tuft and Paw Cat Litter Really Great" varies, so check the latest price at
Final Verdict
I don't look forward to cleaning out the litter box, but I certainly don't find it as unpleasant now that I've switched to Really Great cat litter. I also love doing my bit for the environment and improving Boudica's quality of life.
Anyway, I hope you've found this review useful, but I'm off now! I'm hoping to find a cozy spot on the couch where I can watch Boudica luxuriate in her new Tuft & Paw beautiful cat bed!