After diving into the world of smart dog collars a month or so ago, I'm officially obsessed.
I had no idea these things existed, and to me, they equal something that is completely priceless for pet parents: peace of mind.
I will never stop worrying that my dogs will get lost, taken, or hurt and that I won't be able to help them. Anytime we travel, I am extra vigilant because they are in an unknown area and wouldn't be able to find their way home.
Ok, enough anxiety… With a GPS tracking collar, those worries are over.
Depending on the premium features of the smart collar you choose, you will be able to see your dog's location, your dog's daily activity levels, or even the quality of their sleep.
Plus, many smart collars allow you to create a GPS-invisible dog fence. This will allow your doggo to have more freedom while staying in a safe zone.
Best Overall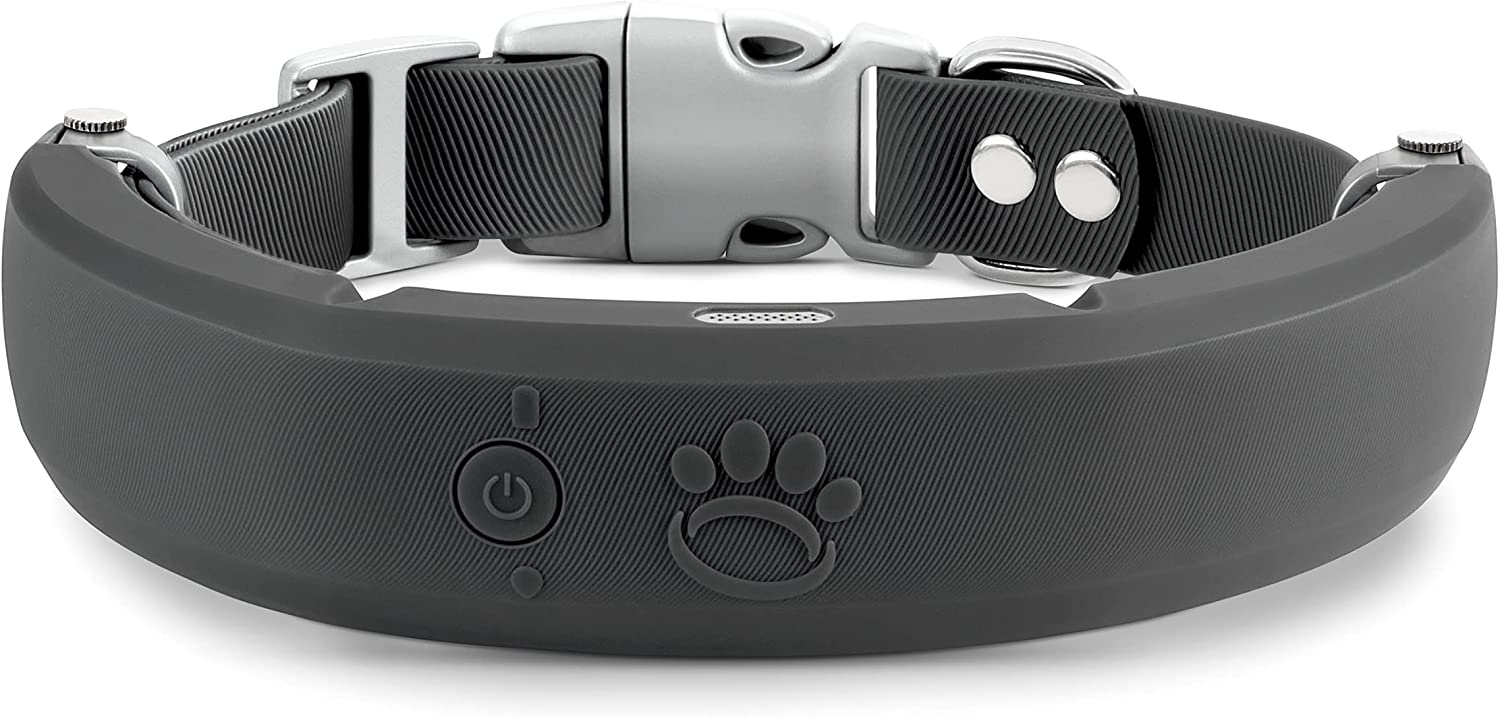 Halo Dog Collar

Special Feature: Wireless Dog Fence
Battery Life: 20+ hours a day
Best for Virtual Fences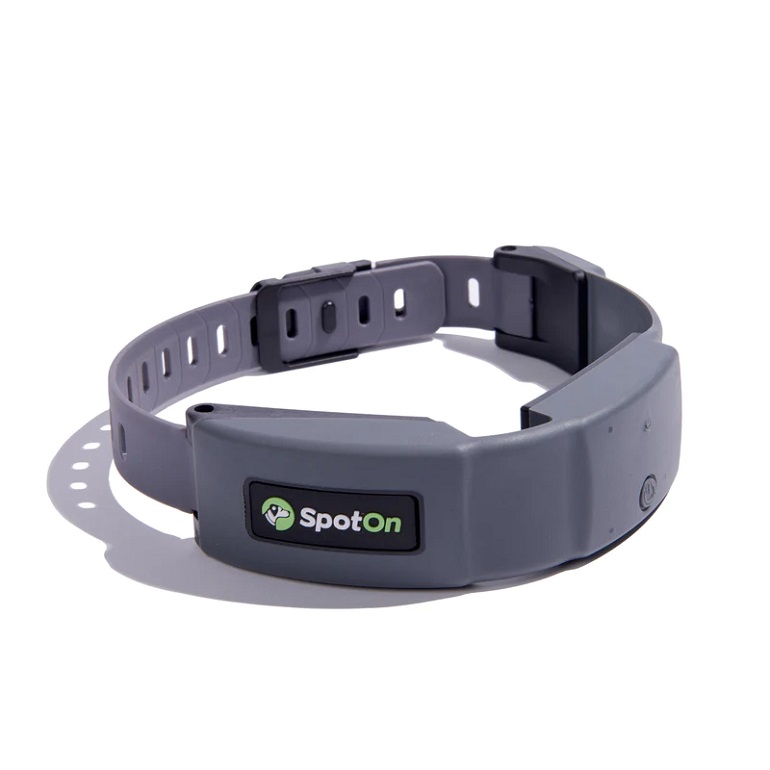 SpotOn GPS Dog Fence Collar
Special Feature: GPS Tracking
Battery life: 14-22 hours
Best Fitness Tracker with GPS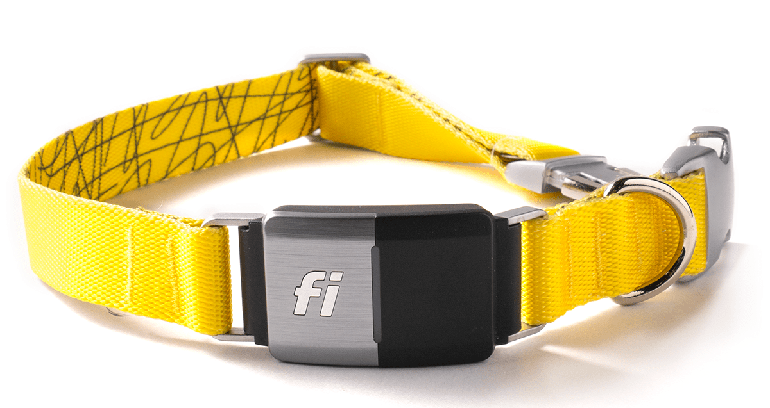 Fi Smart Dog Collar

Special Feature: Waterproof Collar
Battery Life: 3 Months Battery Life
Best Health Tracker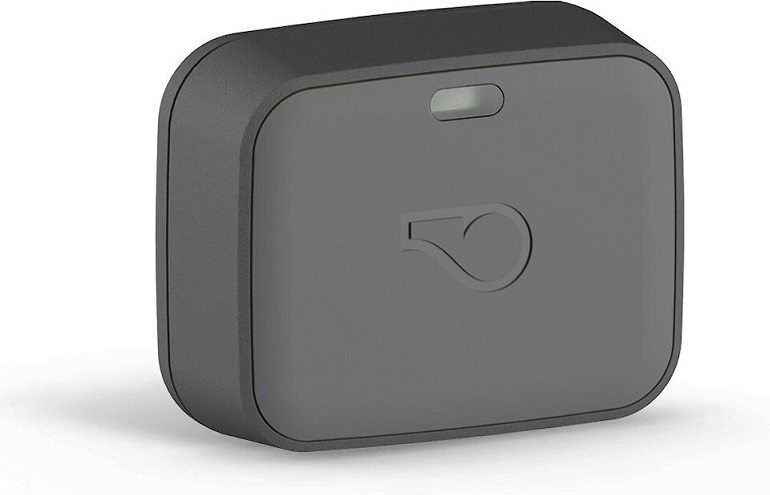 Whistle GPS + Health + Fitness Dog Collar

Special Feature: Gps tracking
Battery Life: Up to 20 Days
Best On a Budget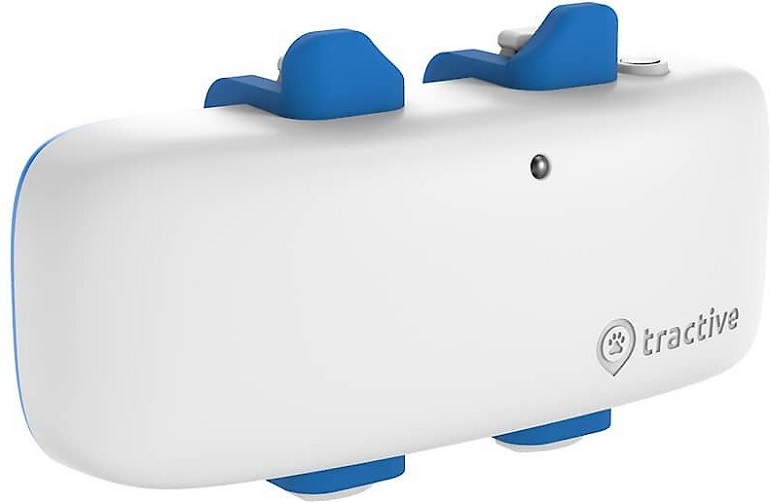 Tractive Waterproof GPS Dog collar

Special Feature: Waterproof
Battery: Apple iOS, battery powered, android
Best Tiny Dog Tracker
FitBark GPS Dog Tracker

Special Feature: Lightweight,Waterproof
Battery Life: 10-20 days
Best Middle-of-Nowhere Option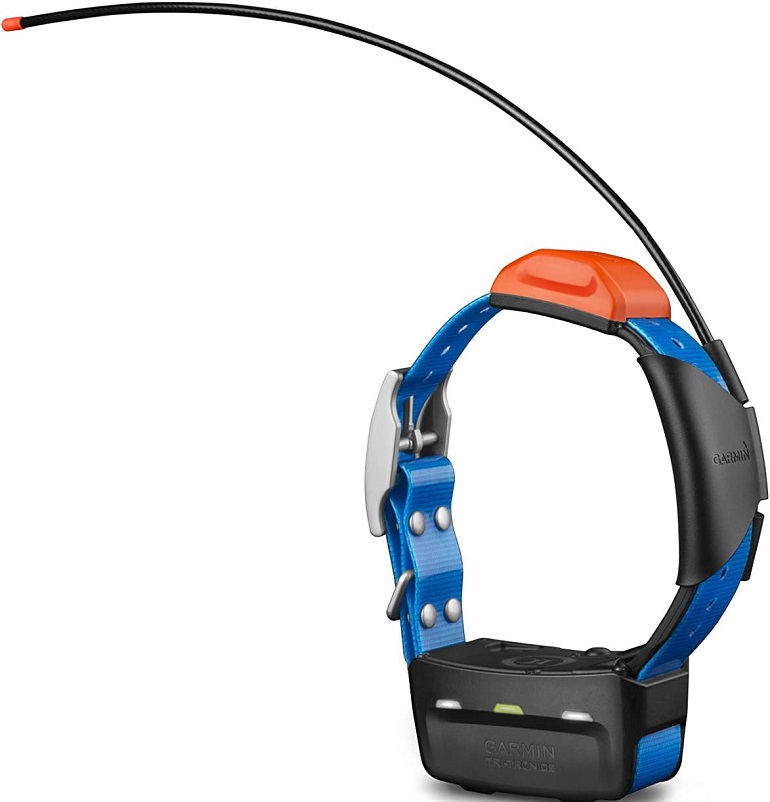 Garmin T5 GPS Dog Collar

Special Feature: High-Sensitivity GPS
Battery Life: 20-40 hrs
Best Smart Dog Collars – Top 7 Picks
Below you will find details and reviews about the best smart dog collars available right now. There is a great smart collar option for every fur baby!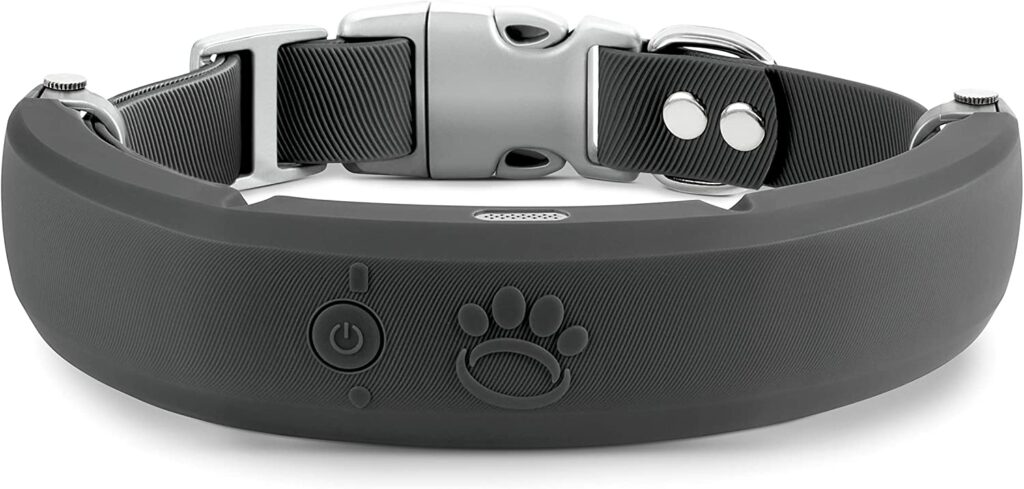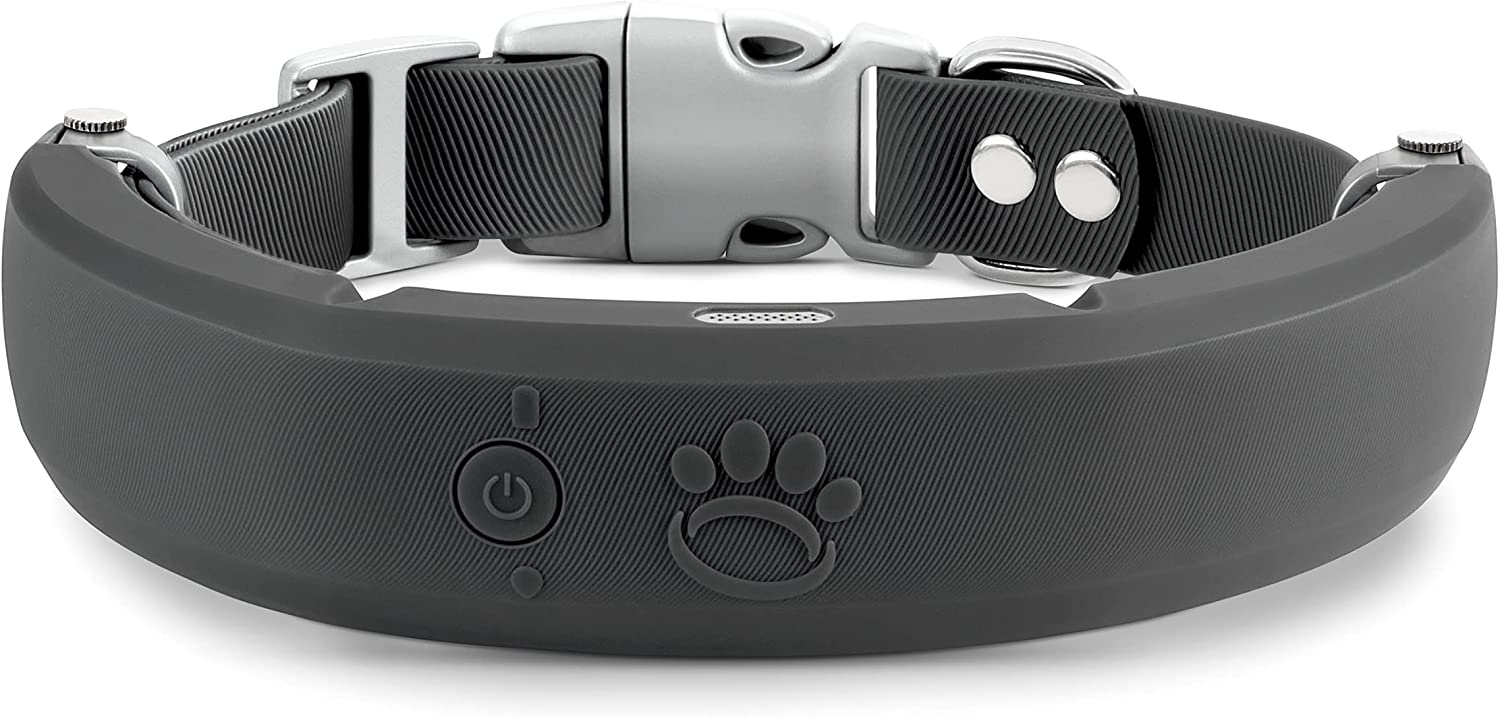 I don't let my cockapoo off leash in many places. He just follows his nose wherever it takes him, and when he's following his nose, it's like he doesn't even hear me.
At home, I don't have to worry because we have a fully fenced-in yard. But when we're not at home, I'd love to be able to give him more freedom to explore without having to worry.
The Halo collar allows you to create GPS fences with the touch of your finger on your phone. Once your pup is trained, you can let them explore.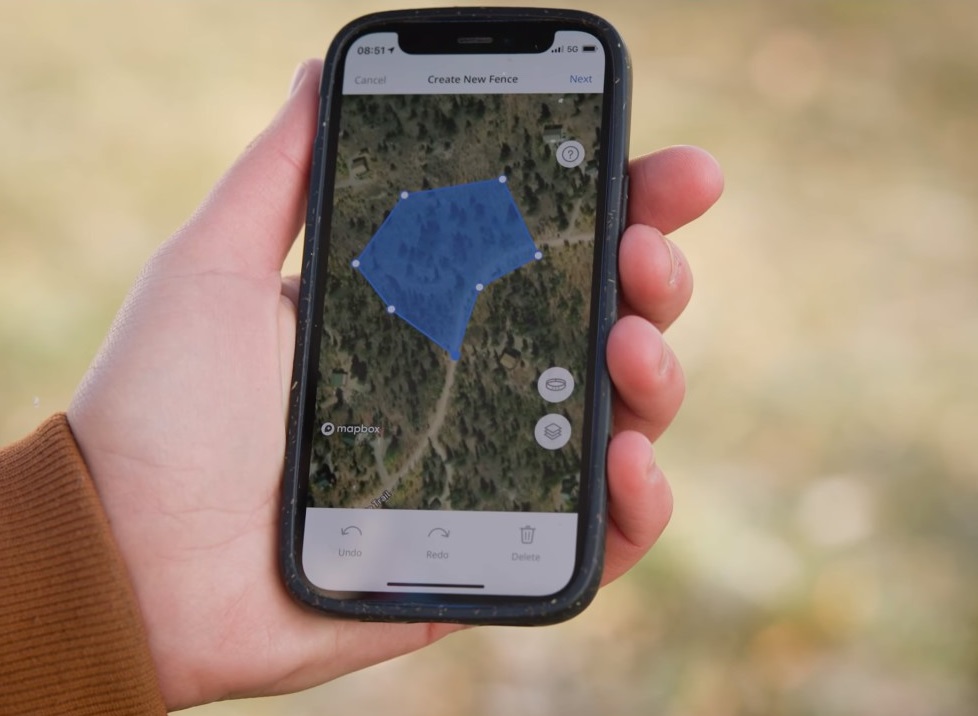 If they get too close to the boundary line you've set up, they will receive customized feedback from the smart collar.
Once your wireless fence is saved in the app and synced up with the Halo collar, you don't need to worry about cellular signal interruptions causing problems with the boundary.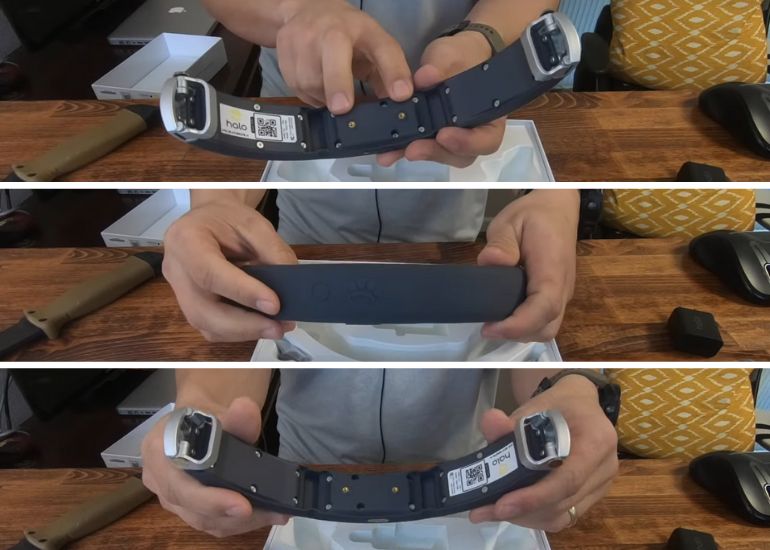 If your dog escapes the invisible fence area, you can use location tracking on the app to find them immediately.
The Halo collar is also an activity tracker. You will be able to see how much time your dog has spent being active vs. resting.
The battery life is about 20 hours, so you take it off and charge it while your dog sleeps each night.
Pros
You can save up to 20 different wireless fences. If you often go to the park and various family or friends' houses, you can have a fence saved and ready to go for each.
The app provides boundary training instructions by expert dog trainer Cesar Milan.
Monthly subscription plans are quite low-priced, with a basic plan starting at $4.49.
Cons
This smart collar is probably a bit too thick for a small dog's neck. Be sure to measure your dog's neck and consult the sizing chart before ordering.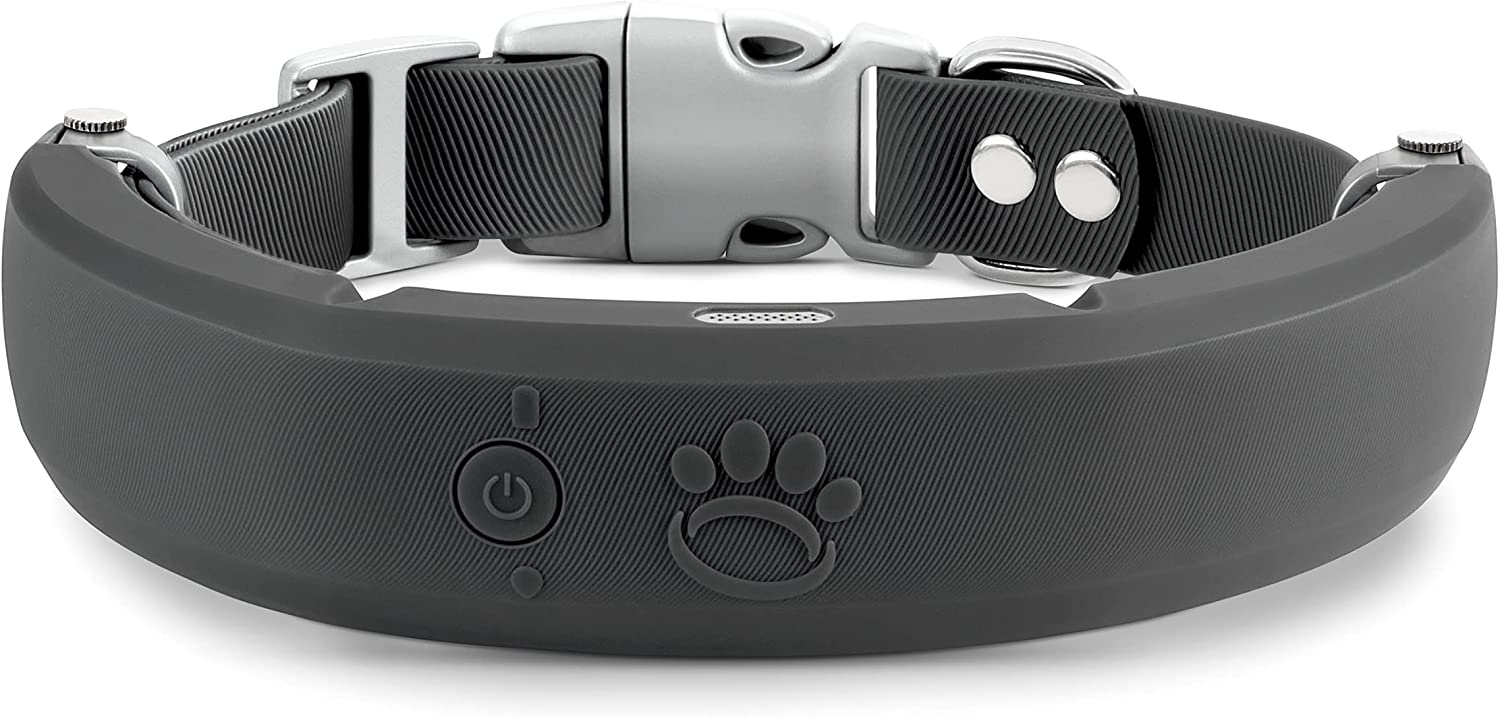 Halo Dog Collar
The price of "Halo Dog Collar" varies, so check the latest price at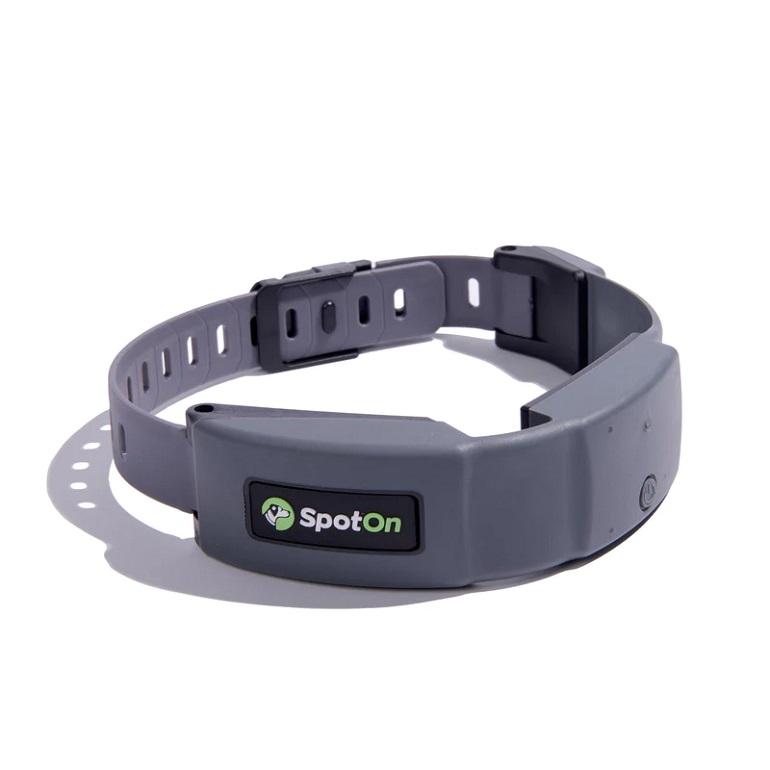 Created as the first GPS dog fence in the world, it provides enough room for your dog to roam and explore their surrounding. SpotOn is one of the best smart collars in the market, as it offers the most innovative True Location GPS technology.
It boasts a rechargeable battery that can last up to 14-22 hours, 22 hours in containment mode, and 14 hours with tracking. The collar emits different colors that show the battery status and convey when it needs charging.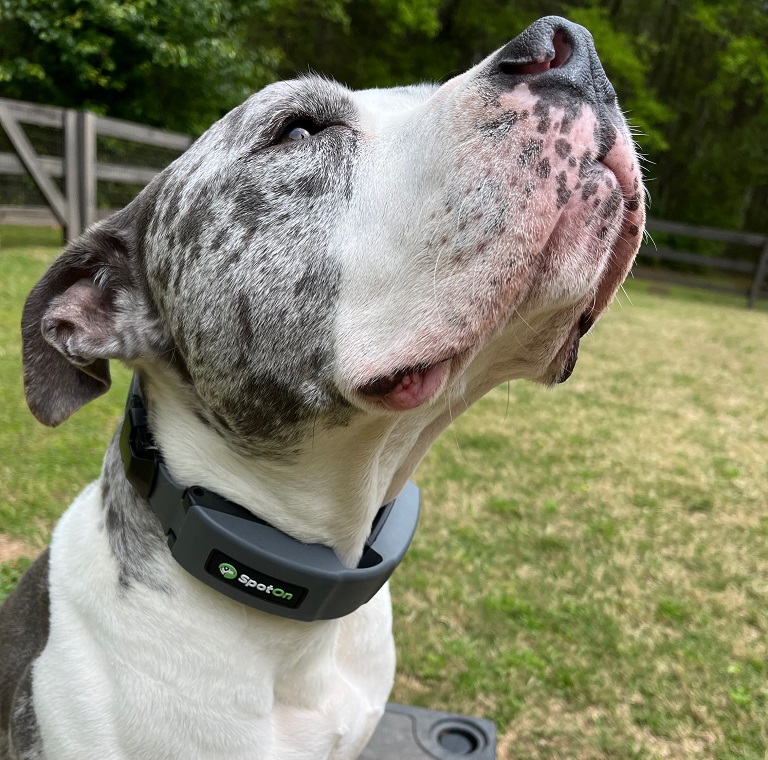 Moreover, setting up the SpotOn GPS fence collar is very convenient, and the customizable fences work on GPS even without cellular coverage. You can create new fences in locations that you frequently visit with your dog.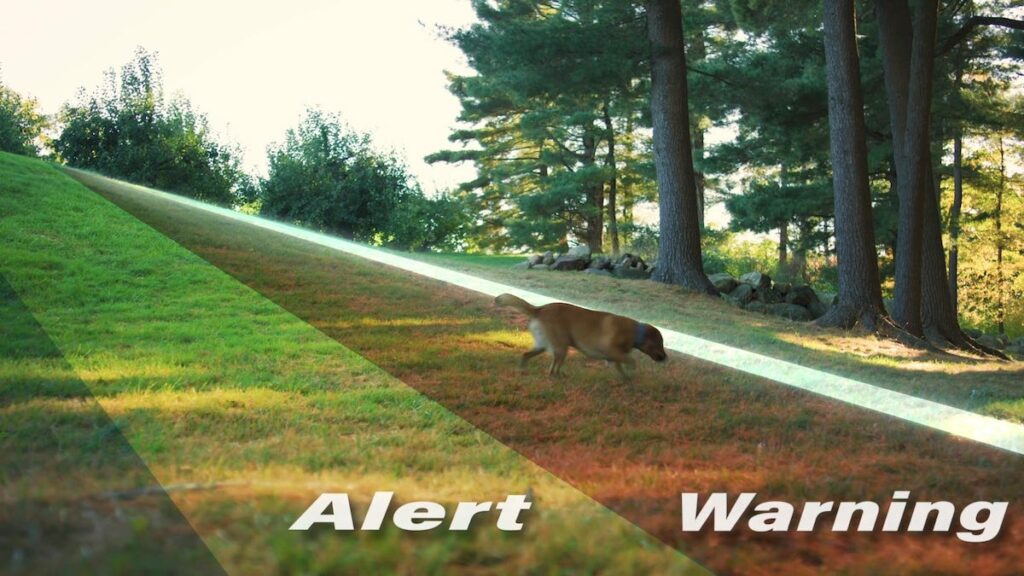 SpotOn offers very flexible subscription plans that cater to different needs. It is a great alternative to the invisible fence and much cheaper than real fencing options.
It's portable that helps to keep your doggo safe on the go!
Pros
Ability to create up to 20 unique fences with 1,500 fence posts that can be edited by walking on the boundary or drawing on the phone.
SpotOn offers resources, remote sessions, and training plans to help make training your dog easier.
With an IP67 waterproof rating, it's ideal for dogs that love water activities.
It's a very comfortable collar for your dogs.
Cons
It's pricey but worth the money if you plan to use it often.
You need at least 1/2 acre to establish boundaries.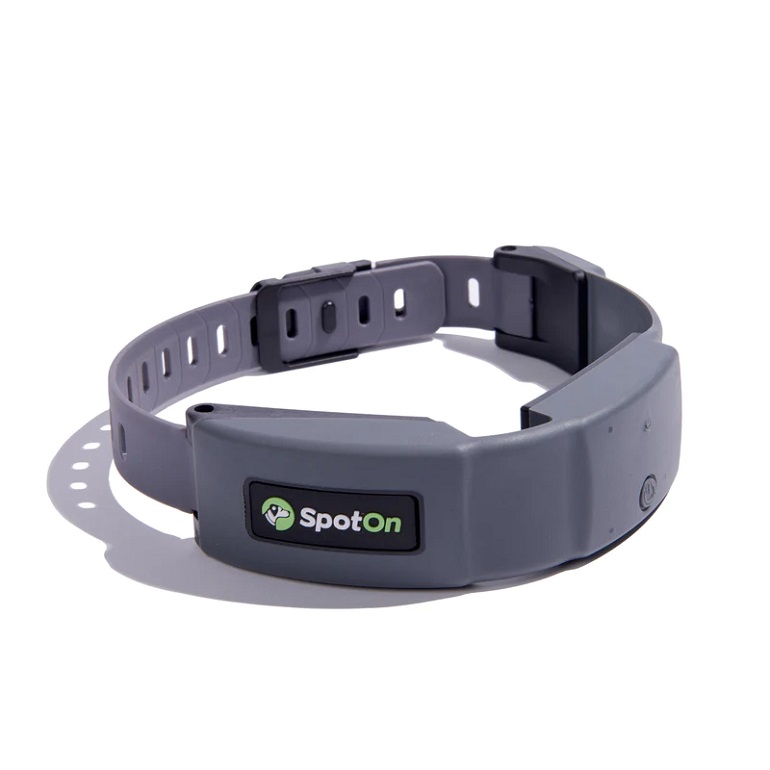 SpotOn GPS Dog Fence Collar
The price of "SpotOn GPS Dog Fence Collar " varies, so check the latest price at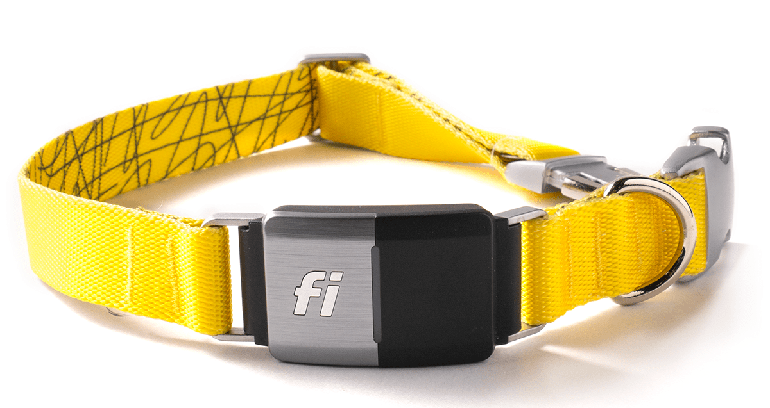 The Fi smart collar is like a Fitbit for your pup. It is both a GPS tracker and an activity monitor.
It is built for lost dog scenarios and will notify you immediately if your dog leaves the safe zone that you have set up. However, unlike many other smart collars, the Fi collar is not a shock collar and will not shock, vibrate or otherwise signal to your pup that they need to turn around.
Depending on your desire, this is either a strong pro or a big con. Since you should not use a shock collar on a young puppy, the Fi smart collar makes a great puppy collar.
If you want your dog to lose weight or get more exercise, you can check calories burned and set step goals, and the Fi smart collar will monitor your dog's activity.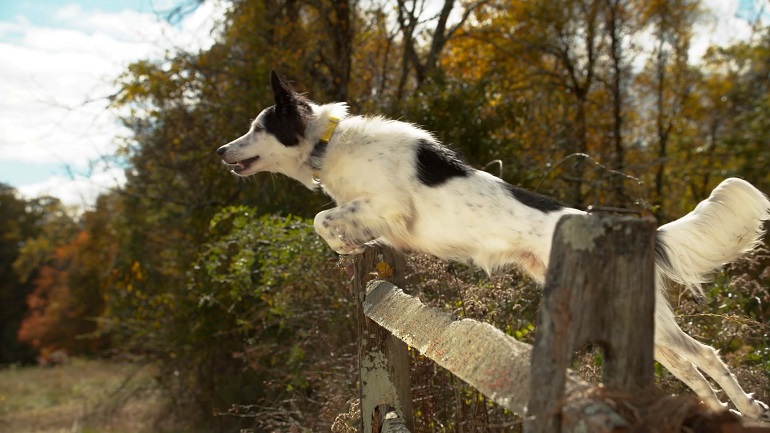 The app for the Fi smart dog collar has some great features! You can add as many dogs and family members as you want to your account. Your loved ones will be able to check on your fur baby anytime.
You can also set up your dog walker with an account that has restricted access. You and them will have access to your dog's location history.
Pros
The Fi smart collar is completely waterproof for swimming and can even handle salt water spray. Perfect for adventurous dogs.
If you walk your dog in the dark, you can use the Fi collar app to control the light on your dog's collar so that you can see them at all times.
The battery can last up to 3 months before needing to be recharged. That is some amazing battery life.
Cons
Some reviewers stated that the location tracking in rural areas was not as good as they had hoped. The Fi smart dog collar uses AT&T's LTE-M cellular network, so you will want to check coverage in your area.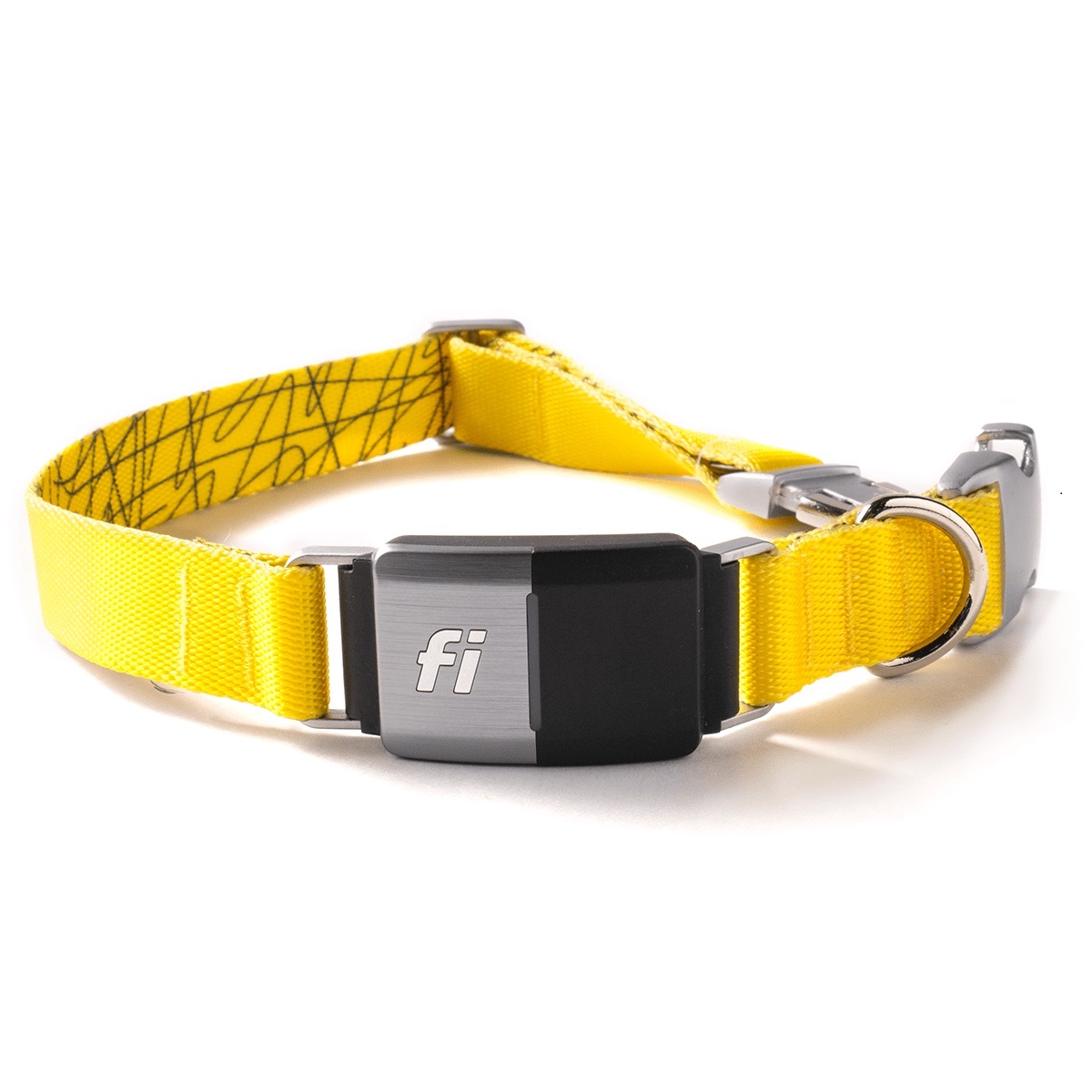 Fi Collar Series 2
The price of "Fi Smart Dog Collar" varies, so check the latest price at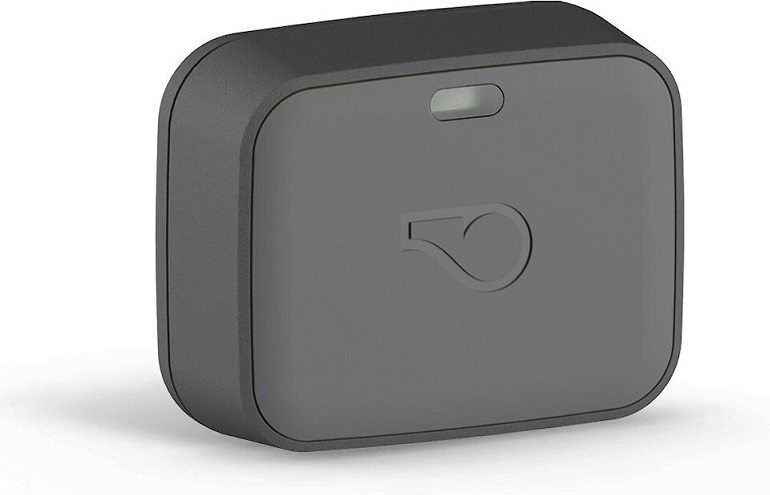 If you want to keep tabs on your dog's location as well as their health, the Whistle GO Explore might just be the best smart collar for you.
You can attach the smart device to your dog collar or harness instead of having to use one provided by the company.
On the app, you can create a boundary zone for your dog. The app will notify you if your pup escapes the zone. It then uses the AT&T network and Google maps for tracking.
The health tracking on this collar is quite robust.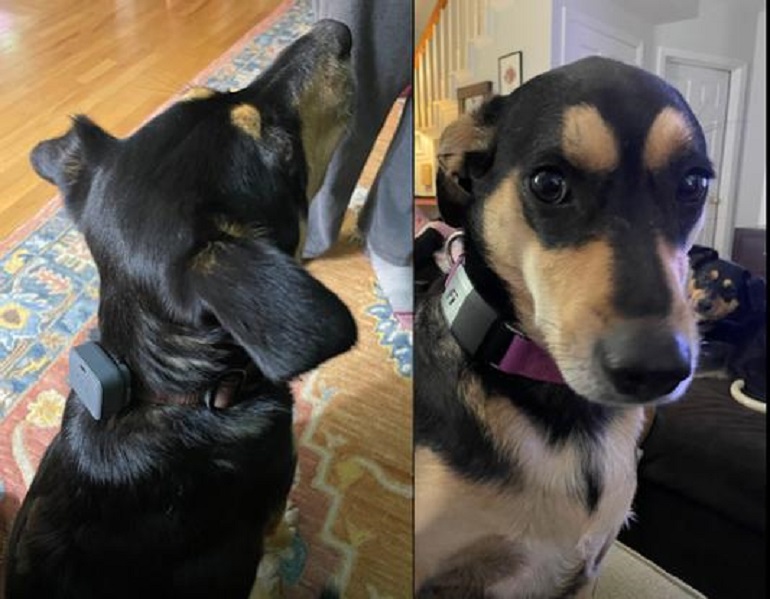 Along with the usual activity tracking, it will monitor behaviors like scratching, licking, and sleeping. Sometimes you're not sure what's normal for your pup and what's concerning. This will help.
If you're worried about your dog's weight, you get expert nutrition advice and can monitor calories through the app. The Whistle monthly subscription also gives you access to a vet anytime, through chat, phone, or email.
Pros
This smart collar uses a rechargeable battery that has a battery life of 20 days.
If you walk with your dog at night, the collar has three LED light modes for added visibility: slow flash, fast flash, or always on.
Cons
The Whistle GO Explore is meant for pets 25 pounds and up, so this is a no-go if your pup is smaller than that.
Some reviewers stated that the GPS real-time tracking was quite delayed or inaccurate.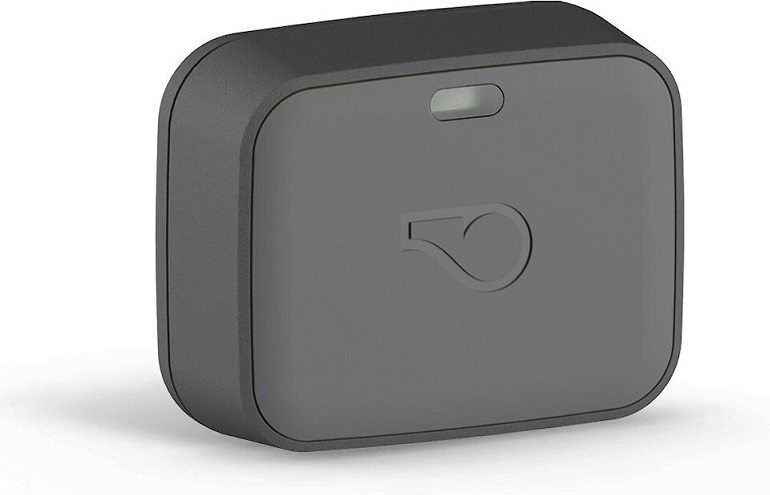 Whistle GPS + Health + Fitness Dog Collar
The price of "Whistle GPS + Health + Fitness Dog Collar" varies, so check the latest price at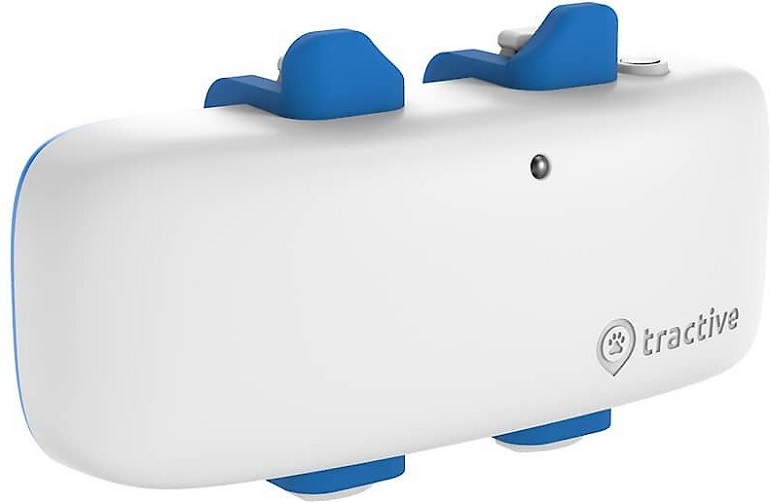 There's no doubt about it, being a dog mama (or papa) is expensive! This Tractive GPS tracking collar attachment makes it super affordable to know where your pup is at all times.
It is a 100% waterproof collar attachment, which means you can put it on your dog's current collar.
It connects to an app that works on iOS and is an android app. On the app, you can set a boundary zone and build a virtual fence. If your dog leaves this safe zone, you will get fast escape alerts.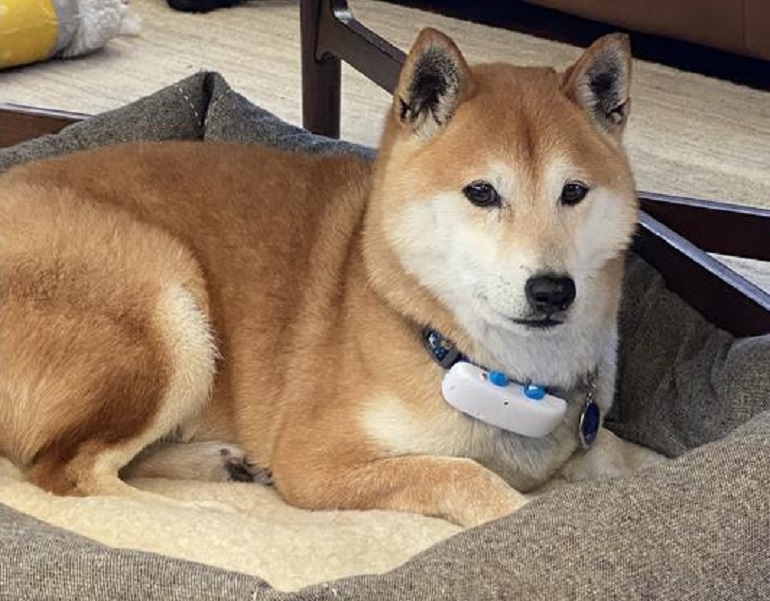 You can find your dog quickly because of GPS real-time tracking. It has an unlimited range and connects to several cellular networks to provide good GPS accuracy.
This smart collar attachment uses a rechargeable battery, and the battery life is about 7 days.
Pros
It's small enough for little dogs! Many of the reviewers actually use this device for tracking their cats.
The monthly subscription cost goes as low as $5 per month.
This smart GPS tracker claims to be extremely simple to set up and has an easy-to-use app.
Cons
There are not very robust health monitoring features on this smart collar, though it does track your dog's activity. If you want more health monitoring features, the Fi or Whistle GO explore smart collars would suit you better.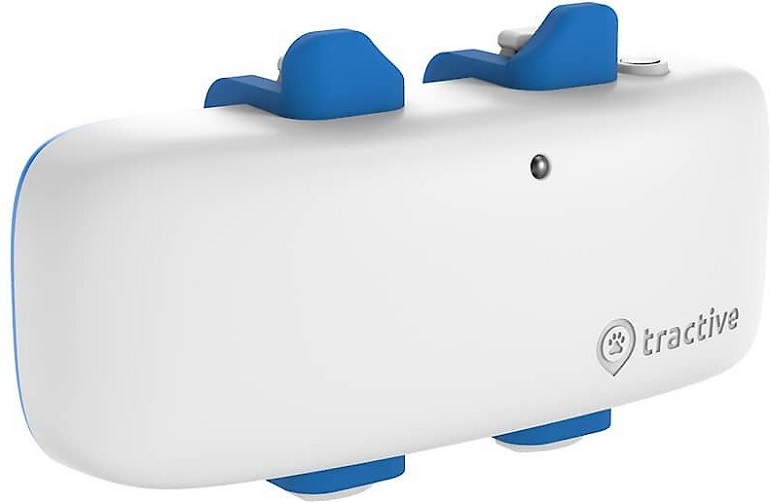 Tractive Waterproof GPS Dog collar
The price of "Tractive Waterproof GPS Dog collar" varies, so check the latest price at
As a little dog owner, I look at most GPS dog collars and think: that's going to be too heavy or bulky around my dog neck. But the FitBark GPS dog tracker is small, lightweight, and has some of the features usually only found on super high-end options.
Using the iOS and Android apps, you can monitor your dog's health, activity level, sleep quality, anxiety, calories, and more. You can pair it with your Apple watch as well.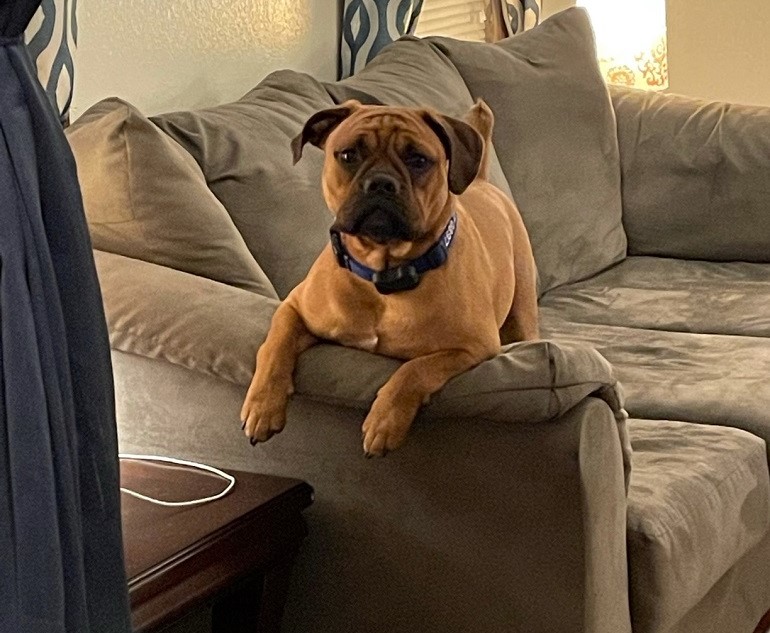 The device itself is a waterproof collar attachment with a battery life of 10-20 days depending on how close to home your furry friend usually is.
You will receive alerts if your dog escapes the safe place that you have designated.
Pros
This smart collar attachment is small enough to be worn by a 5-pound dog. It can also work for extra-large dogs just as well.
This smart collar device is extremely budget-friendly while still having all the features most doggy parents could want, including activity tracking.
Cons
Escape alerts can take 3 minutes to kick in, meaning your dog could be decently far away by the time you realize it.
While the device is one of the most affordable out there, the monthly subscription fees are a little bit higher.
FitBark GPS Dog Tracker
The price of "FitBark GPS Dog Tracker" varies, so check the latest price at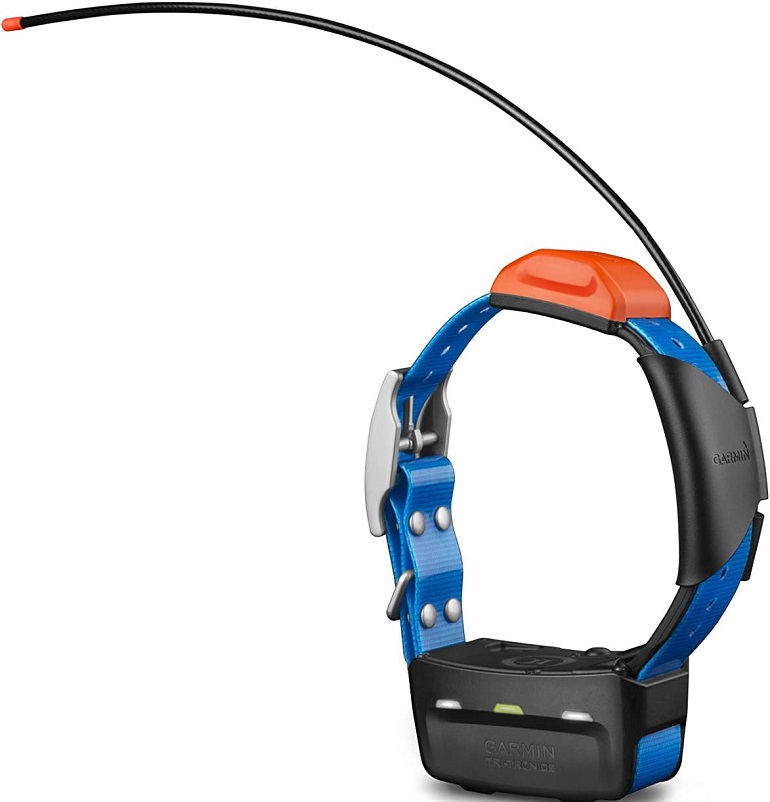 So far, each smart dog collar on this list has used cellular service and GPS technology to locate dogs. If you live somewhere without cell service, this just isn't going to work.
Garmin has been a top GPS system brand for ages. This smart collar allows you to keep track of your dog if you go hunting or are out hiking in the middle of nowhere.
It uses a rechargeable battery with a battery life that can last 20-40 hours. This collar can also go swimming with your dog.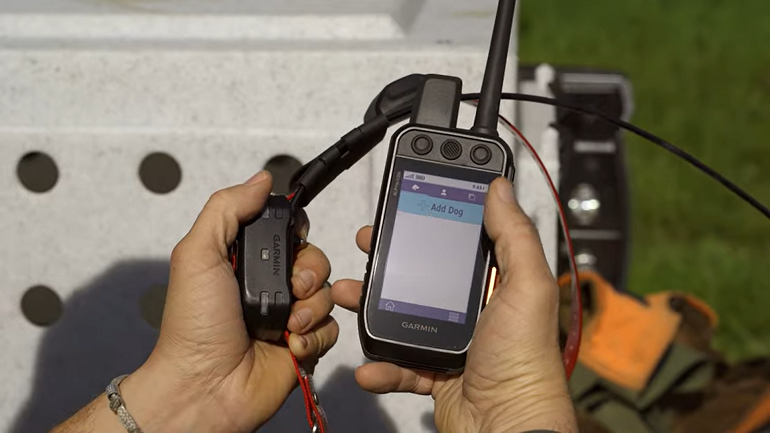 Since it doesn't use cellular technology, you have to also purchase a Garmin handheld GPS receiver. The collar communicates its position to the receiver within a range of up to 9 miles.
One benefit of this system is that you don't have to pay any kind of monthly service fee because there is no cellular service used.
Pros
The collar has an LED light that can be turned on for extra visibility.
It is super rugged, made to be worn through forests and thick brush by hunting dogs.
Cons
Geography can interfere with the signal. If your dog is on the other side of a ridge, you may not be able to track them, even if they are quite close to you.
There are no health tracking features with this smart collar.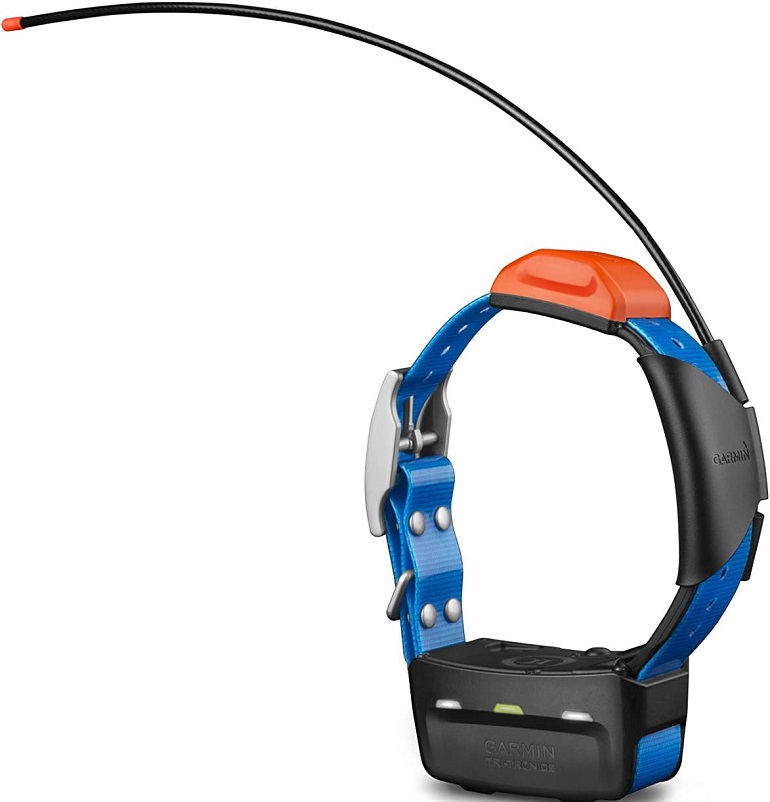 Garmin T5 GPS Dog Collar
The price of "Garmin T5 GPS Dog Collar" varies, so check the latest price at
FAQs
What is a Smart Dog Collar?
Smart collars use GPS and cellular signals for tracking your pup — much like how your cell phone always knows your location.
If your dog gets lost, you can simply check the app on your phone and get a real-time GPS location for your dog.
Depending on the smart collar that you choose, there can be many other beneficial features as well, like:
Monitoring your dog's fitness
Tracking calories
Knowing how often your dog is licking or itching
Keeping track of your dog's sleep quality
Invisible fences
Why Do You Need a Smart Dog Collar?
Location tracking gives the ultimate peace of mind to dog owners. If your dog is an escape artist or decides to chase off after a wild animal, you will be able to know their exact location and get them back immediately.
If you travel with your dog, you will be able to keep tabs on them while you are both in an unfamiliar location.
If you travel without your dog, you can monitor their walks and health from anywhere in the world.
Are Smart Collars Safe For Dogs?
Yup! Smart collars expose your dog to the same levels of GPS signals that are all around us, which are perfectly safe.
Some smart collars, like the Halo collar, use vibration or static feedback to keep your dog within the boundary you have set. Shock collars are generally safe when used properly, but this is a controversial topic.
Some dog owners dislike using any kind of shock collar on their pups, so this is something to decide for yourself.
Conclusion
There is pretty much nothing I wouldn't do to keep my dogs safe and healthy.
GPS smart collars can do so much to ease a pet parent's anxiety and ensure that your pup is getting enough exercise each day.
Tracking abilities mean that you can quickly locate your pup in the event that they get lost.
I hope this post has helped you understand GPS collars better and allowed you to choose the best smart collars for your doggo and your needs.