So, if you still can't decide whether you should get a wireless dog fence or a GPS dog collar, then mark my words that this Halo collar review will surely help you make up your mind!
Ranking up there with some of the best dog fences, if you're looking for a way to fence your dog in and keep them safe, this is one of the best options you could go for.
From celebrated dog expert Cesar Millan, this innovative fencing system teaches dogs about boundaries by alerting them when they're near a perimeter.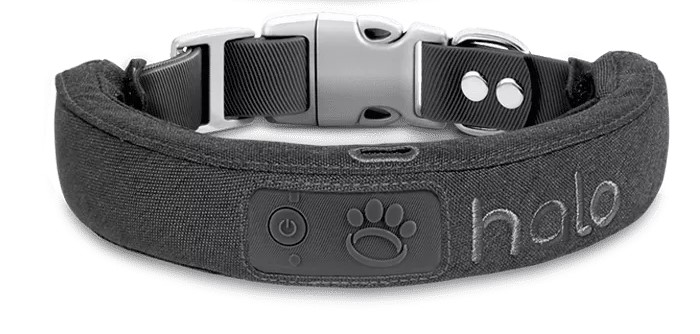 Halo 2+ Collar
The price of "Halo 2+ Collar " varies, so check the latest price at
They learn to avoid straying near the boundaries, but even if they do manage to get out, the collar has feedback to encourage them to return, as well as GPS location services, so you don't lose them!
The Halo 2+ collar is a wireless GPS system with additional features you don't often find in other invisible fences or shock collars.
Still, although dog owners all over the place are talking about the Halo, at nearly $1,000, it's an expensive option. At that price, it's important to know if it's easy to use, reliable, and worth the cost. But with over 10,000 users in the US alone, they're clearly doing something right!
What is Halo Collar, and How Does it Work?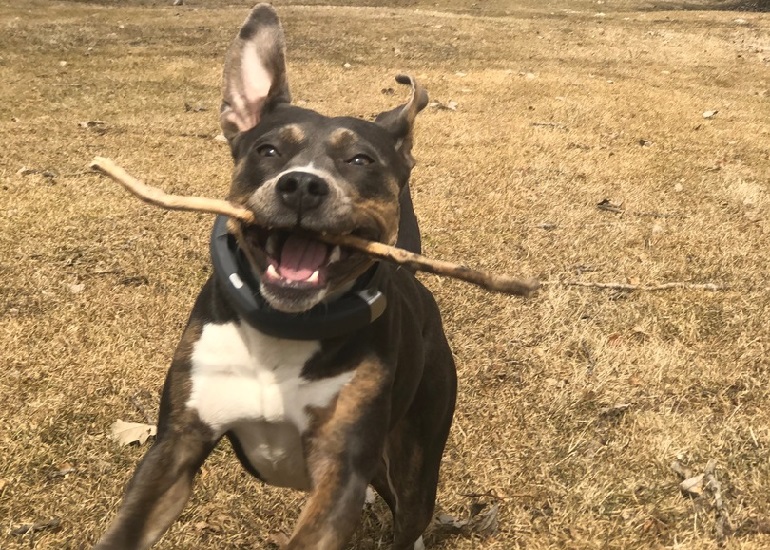 Dog owners all have the same nightmare – their beloved pet gets lost or injured while you're unable to help them…
It's a terrifying thought – one that causes us to do everything we can to stop it from becoming real. That's why pet safety is a number one priority.
We need to keep tabs on them at all times; especially when dogs have a habit of getting into mischief.
It's not always easy to build a dog-safe fence in your backyard, or even install an underground wired dog fence. Fortunately, an invisible fence is a perfect solution.
So, how does the Halo collar work? When dogs stray outside a preset boundary, they get a stimulus telling them to stop. Over time and with training, dogs learn to stay within their safe area.
This next-generation smart dog collar is the optimal solution to keep your pup safe and secure. It's basically a 3-in-1 device, acting as a GPS tracker, activity tracker, and invisible fence.
Suitable for dogs over 5 months old and over 20 pounds, it's a good option for most sizes, though perhaps not for very small dogs.
The original Halo smart collar was founded back in 2017 by renowned dog training expert Cesar Millan and his partner Ken Ehrman. After all his experience with dogs, he knew there was a need to use the best technology available to keep dogs safe.
Together with his behavioral psychology training methods, the Halo dog collar is a game-changing piece of equipment.
Thanks to the up-to-date technology, the Halo smart collar lets you establish fences all over the place; at home, in the garden, at the park, at the beach – the world is your dog's oyster! And all you have to do is walk along the boundaries to create the fence.
The ease of use is largely down to the Halo app that connects the collar to your phone. Through the app, you can even keep an eye on your dog when you're away. It tracks their activity and even how many times the fence has to warn them to step back.
At first, because the Halo collar can do so much, it might seem a little overwhelming. But ease of use is a point of pride for the company, and few customers have experienced any difficulties getting to grips with it.
There's a 21-day Halo training program, with guidelines for everything you need to know, including exclusive video and step-by-step instructions.
The guide starts by teaching you how to set up fences and the best way to introduce the collar to your pooch; it then teaches you how to customize the feedback and teach your pup to keep away from the indoor Halo beacons while safely inside; and finally, it takes the training outside in the real world.
New & Improved Halo 2+ Collar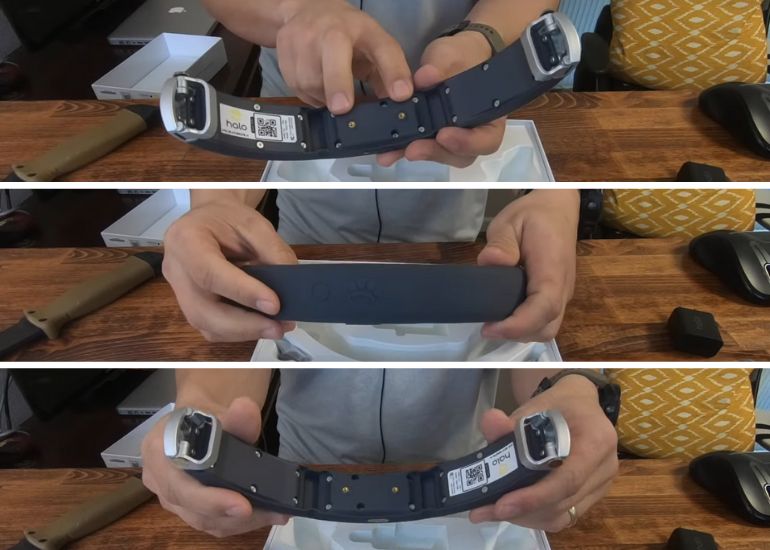 When the first generation of the Halo collar emerged, people were drawn in by the excellent training on offer and the ability to keep their dogs safe.
But sadly, the product just wasn't ready yet. Initial Halo collar reviews on the internet were mixed at best, claiming a range of performance issues.
However, the Halo company listened to the customer feedback in the Halo collar reviews and made improvements to address various issues.
The new Halo collar launched in late 2021, followed by the most recent Halo 2+ in mid-2022. The second-generation Halo collars received considerably more positive reviews, seeming cutting-edge in comparison.
So, What's Different for Halo 2+?
The upgraded Halo 2+ keeps the same features as its predecessor, however, it also includes a range of significant improvements.
Enhanced GPS: After complaints that the original halo collar GPS system lost connectivity too frequently, there is now a 50% increase in satellite communication, meaning more coverage. Plus, even if you do happen to lose connection to your Halo app, the collar will continue working to keep your dog safe. You'll never lose your dog's location again!
Better battery life: Although it largely depends on how you use the collar, the Halo collar battery life is now, in theory, boosted up to 21 hours.
Sturdier collar: Dogs aren't the gentlest creatures, and you don't want them damaging the expensive, state-of-the-art collar you bought. That's why this one is particularly durable to take on chewing and harsh terrain.
Better location accuracy: If your dog is under clear skies, its location is accurate up to 3 feet, with regular communication to satellites every 15 seconds.
Improved cellular, Wi-Fi, and Bluetooth performance
'Keep away' zones: Even though they have an outside area that's safe to play in, there might be certain parts you'd rather they don't go into – like a lake, for example. 'Keep away' zones are small zones within safe areas that dogs are alerted not to enter.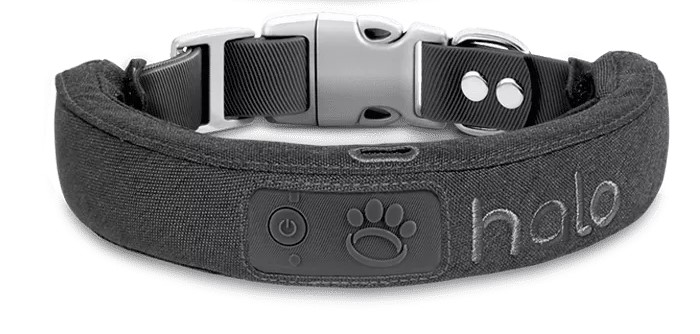 Halo 2+ Collar
The price of "Halo 2+ Collar " varies, so check the latest price at
Detailed Features of Halo 2+
As a state-of-the-art virtual fence, GPS tracker, and activity tracker all rolled into one, the Halo 2+ dog collar has pretty much all the features you could ask for.
Smart Fences
Using the Halo app, you can designate safe areas you'd like your dog to stay inside by just walking along the boundaries – the app will do the rest. Easy!
These invisible boundaries create a Halo wireless fence that will keep your dog in a safe area. It can be any shape you want.
Customers have been particularly satisfied with the size of the Halo dog fence area. With 20 virtual fence posts at a maximum of 6.2 miles from each other, the Halo dog collar can cover a maximum of 1,200 square miles.
It's worth noting that the Halo invisible fence is more effective in bigger-sized areas; you'll need at least a ½ acre of space for your pooch to run about.
Portability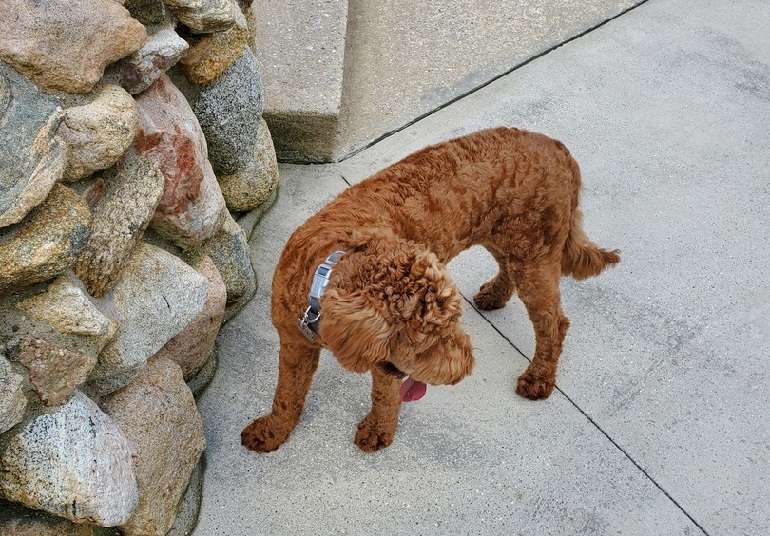 Perfect if you like taking your dog on the go with you. The Halo collar helps keep your pup safe everywhere! With the app, you can create a smart fence instantly anywhere you like. This makes it much more flexible than more permanent wired fences.
2 Levels of Prevention Feedback
Although the Halo dog collar is, first and foremost, a shock collar, it doesn't want to be harsh to your pup – that's why it gives it a gentle warning first. Whenever your pooch gets a little too curious and gets close to the perimeter, it gives warning feedback – either a sound, vibration, or small static shock.
If your dog continues, then it emits emergency feedback when it crosses the perimeter – again, either a sound, vibration, or static shock. Having that extra level of prevention feedback keeps your dog more secure and further away from the perimeter.
In this way, the Halo dog collar helps to contain your fur baby within the designated area. Many smart collars only inform you when the dog breaches their boundary without correcting it.
Customizable Feedback
Not every person is the same, and no dogs are either. That's why it's so important that the Halo collar has customizable feedback. As well as adjusting the sound and vibration modes, you can also choose from the 15 levels of static correction too to make sure that it suits your pup.
Encouraging Feedback
Accidents happen – it's possible your pooch might stray beyond the boundaries. But you don't want your pup to worry about going back into their safe area.
That's why the Halo dog collar prioritizes positive reinforcement via its encouraging feedback; if your dog gets out, you can choose from a return whistle or feedback that says 'Come back home' or 'Good dog.'
GPS Tracker
The Halo collar GPS system also uses GNSS technology to track your dog's location at all times, whether inside or outside its boundaries. No more worrying about how your dog's doing – you can check where it is any time you want!
Even if it runs off, you won't have to scour through forests and streets looking for your pup. Just check the Halo app, and your dog's location will show where it's run off to!
Activity Tracker
Lots of people wear Apple Watches and FitBits nowadays. In a strange way, the Halo dog collar isn't dissimilar. Just like these watches will give you information on your health and exercise habits, the collar also tracks activity.
Just check the Halo collar app, and you can see how many walks your dog has had, and how much time they spend active versus resting – it could be interesting to see how lazy your dog actually is!
As well as giving you a better idea of how your pooch spends their days, it also gives you a helpful insight into their health. With this information, you can help your dog have the balanced, active lifestyle it needs to stay healthy.
Durable
It's terrifying to think you're effectively strapping $1,000 around your dog's neck… We've all seen them destroy their toys; what if they destroy this too?
Fortunately, the Halo collar is sturdy and made from a very durable material that's resistant to chewing. And even if your dog likes taking a splash, rest assured that the Halo collar is fully waterproof too!
Expert Training
Your pup's not expected to just catch on to how this works straight away – it'll take time.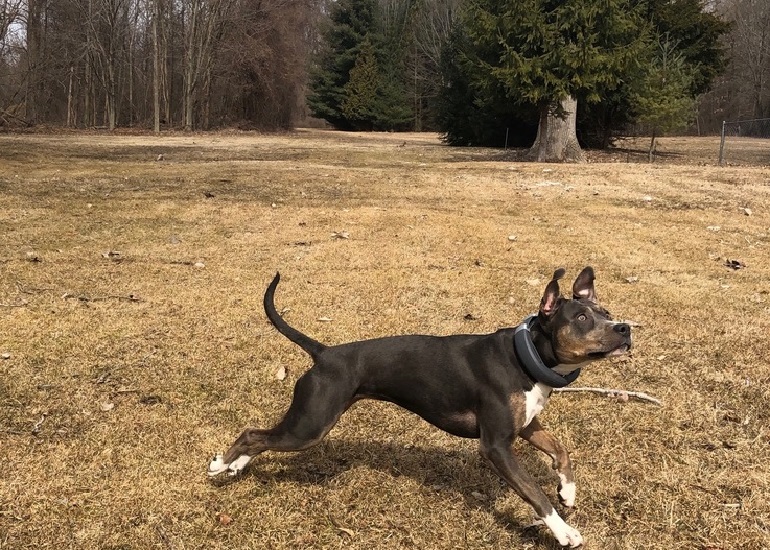 But to make it easier for both of you, Cesar Millan includes a 3-week training program that guides you on teaching your dog to adapt to the new system. The Halo training process takes just 21 days to get your pup used to the Halo collar and its new boundaries.
Pros and Cons of Halo Collar
Pros
No wires to install
Uses GPS/ GNSS, Bluetooth, WiFi, and LTE technologies
Better location accuracy – connects to more GPS satellites
Nighttime Halo LED for visual tracking on the go.
Provides several feedback mechanisms to help you keep your dog safe
IP-67 water-resistant rating
Battery life average of 21 hours
Covers up to 10 square miles
Good app with good reviews
Choice of subscription plans for different budgets
1-year limited warranty
Customer service and tech support
Suitable for just about any breed
Cons
Expensive, especially with the required subscription plan
Fence boundaries can't be too close to each other
Need a minimum space of about ½ acre
Battery life is not as long as other collars
Requires monthly subscription
Cellular service is necessary for some smart system features
Not for very small dogs – minimum neck size is 11" with a minimum weight of 20lbs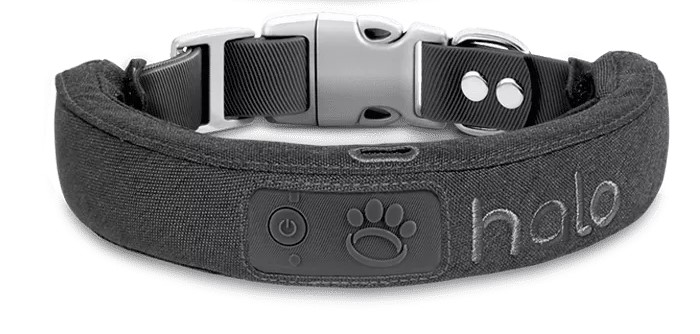 Halo 2+ Collar
The price of "Halo 2+ Collar " varies, so check the latest price at
Subscription Plans
On its own, the Halo collar is a pricey bit of tech at $999. And just to make it even more expensive, for the functionality to work, you need a Halo subscription plan too.
The subscription plan is needed to enable data storage for the fences, GPS location services, and activity tracking.
Fortunately, Halo knows that this extra cost can be difficult for most people, so they have three options designed to cater to a range of budgets. Still, the more expensive packages make up for it with additional perks that are worth considering.
Basic
The basic subscription plan costs $4.49 per month.
This gives you what you need for the basic functionality of the Halo collar to work. It gives you 20 fences to install as well as the ability for basic tracking and training.
Silver
The silver subscription plan costs $9.99 per month.
This gives you the same basic functionality as the basic package but allows for more customized features and advanced activity tracking.
It also allows access to your dog's historical data and logs how your dog responds to feedback when they approach or cross perimeters.
Gold
The gold subscription plan costs $29.99 per month.
This gives you the same functionality and perks as the silver package but includes more perks. With gold, you can look forward to premium training classes every month, live sessions with experienced trainers, and expert guidance for individualized training support.
In short, basic is the perfect Halo subscription plan for a budget, giving you the necessary functionality. Silver gives you more flexibility and a better insight into your dog's behavioral patterns. And gold consists of premium features and is an excellent choice if you need professional help with training.
Sizes Available in Halo Collar
The Halo collar has three different strap sizes with these tentative measurements accordingly:

Remember to measure your dog's neck properly to get the most accurate size of the Halo collar.
Halo Collar Alternatives
With such a hefty price tag, it's understandable to wonder what alternate smart dog collars there might be on the market. Is there a product that's just as good but at a cheaper price?
We've laid out three other smart collars that you can compare with the Halo collar to make sure you're getting the right collar for you and your dog; these are the Fi collar, the SpotOn virtual fence, and the Wagz Freedom collar.
SpotOn Virtual Fence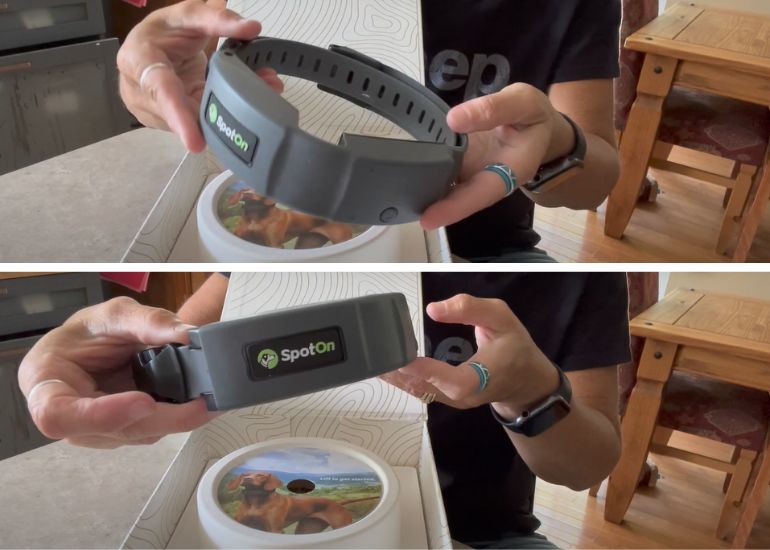 The SpotOn virtual fence exceeds the capabilities of the Halo collar in a few ways.
Firstly, whereas the Halo collar can offer 20 virtual fences, SpotOn allows 1,000 overlaying fences, giving you and your pup even more freedom.
SpotOn's GPS tracking is superior also, with satellite communication occurring every 6 seconds. This results in better real-time awareness and accuracy than the Halo, which has satellite communication every 15 seconds.
SpotOn's battery lasts a comparable length of time at up to 24 hours, depending on how it's used.
Similarly, SpotOn requires a subscription; however, it includes a 90-day free trial and is considerably cheaper.
On the other hand, while it's cheaper in the long run, the SpotOn collar is about $500 more expensive than the Halo collar.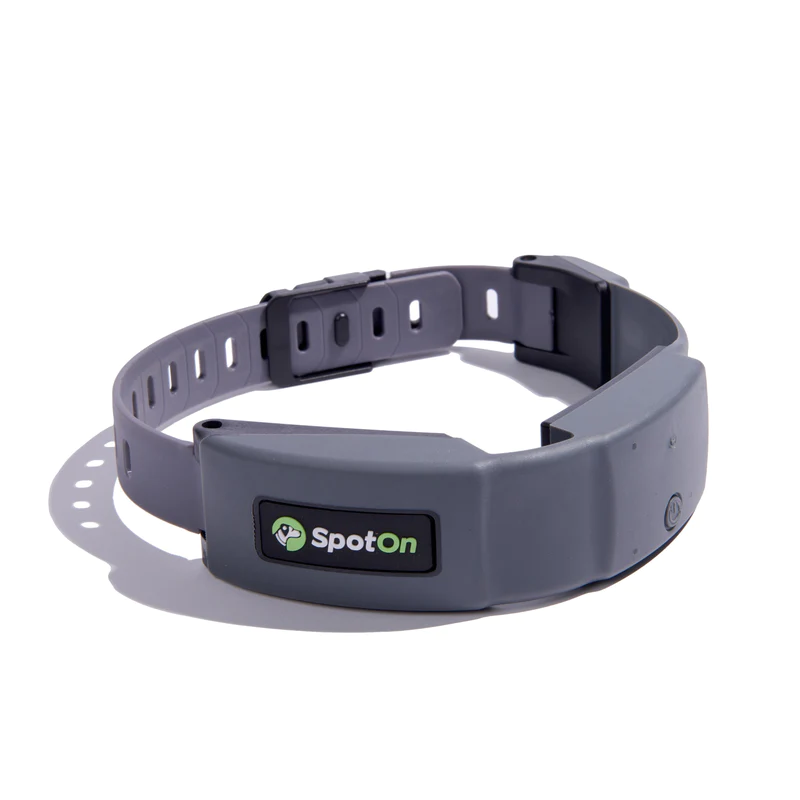 SpotOn Virtual Fence
The price of "SpotOn Virtual Fence" varies, so check the latest price at
Fi Collar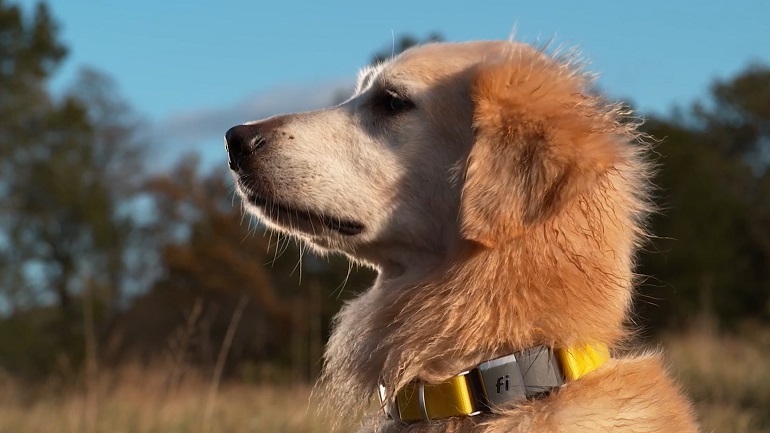 The Fi collar is a much more cost-effective option, at just a fraction of the cost of SpotOn and Halo collars.
It also comes with a light to make it easier to spot at night and suits a range of dog sizes. One of its main draws, though, is its battery life, lasting up to 3 months.
However, this is largely because the Fi collar has significantly fewer features in comparison to the other collars. Whereas the others have an invisible fence option, the Fi collar only includes GPS capability.
You can read our in-depth comparison of Fi vs. Halo collar to better evaluate the features of these two outstanding training collar options.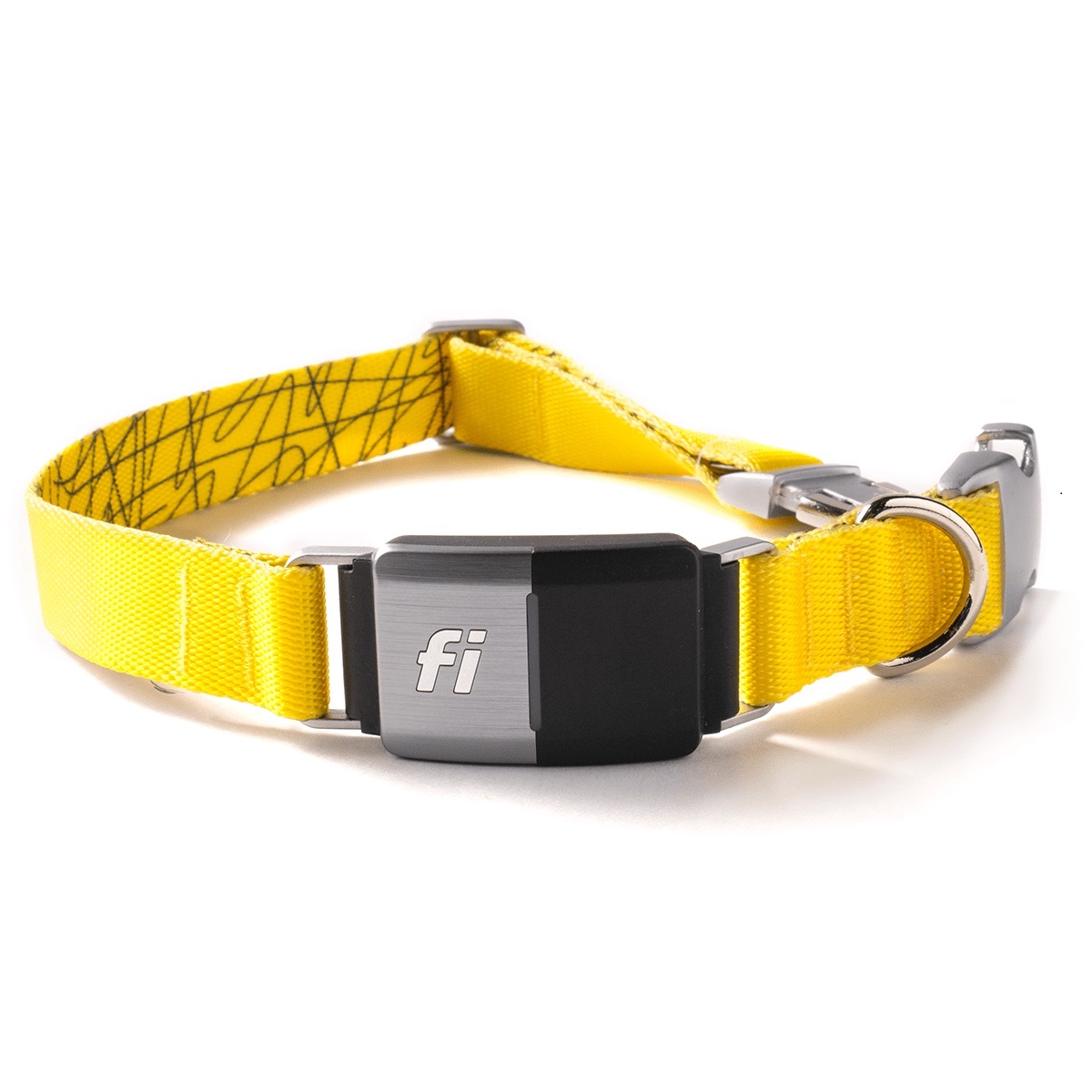 Fi Collar Series 2
The price of "Fi Smart Dog Collar" varies, so check the latest price at
Wagz Freedom Collar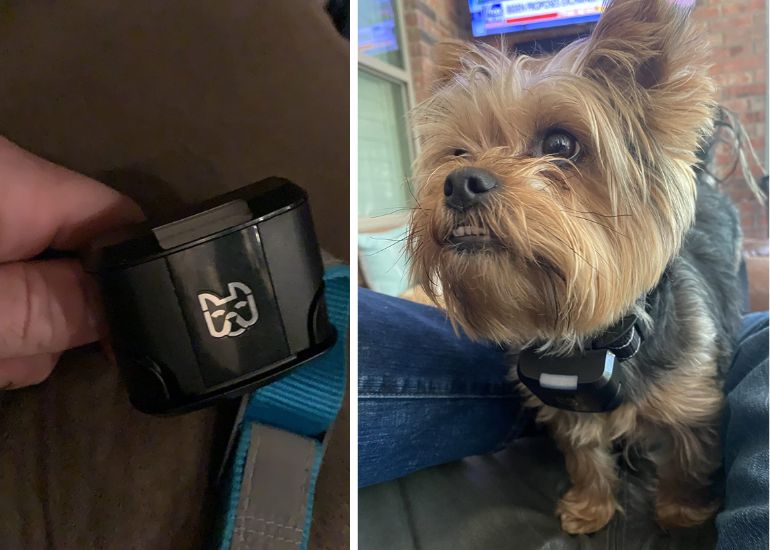 The Wagz Freedom collar is less than a third of the price of the Halo collar, but still includes a lot of similar features as well as good battery performance.
But what makes the Wagz Freedom collar stand out from the others is its commitment to having no static shock option. Since this is the reason many dog lovers object to these collars, for some, it's a unique selling point that seems very attractive.
Of course, some would argue that not including a shock option is also a disadvantage since you have less control.
On top of this, the Wagz Freedom collar is also let down by not being fully waterproof and not including a training program.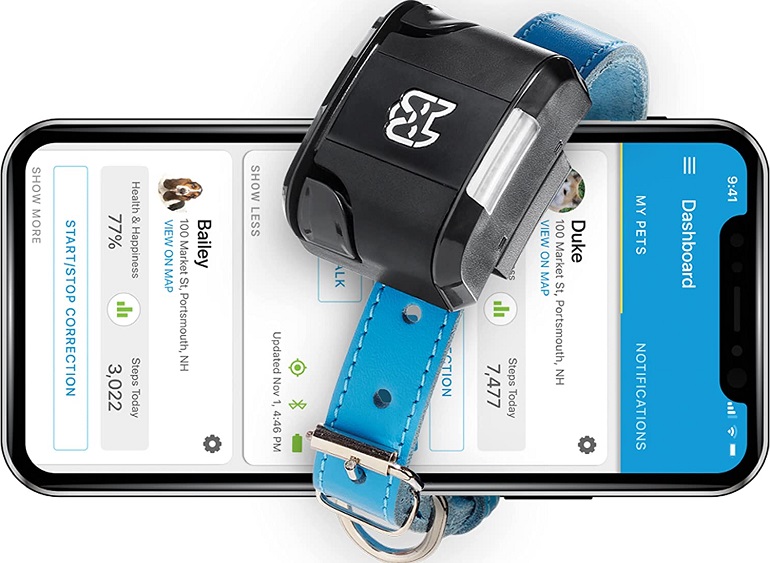 Wagz Freedom Collar
The price of "Wagz Freedom Collar" varies, so check the latest price at
Comparison Table
Below is a handy table listing some of the features of each collar so you can compare them yourselves and work out which one suits you and your pup best.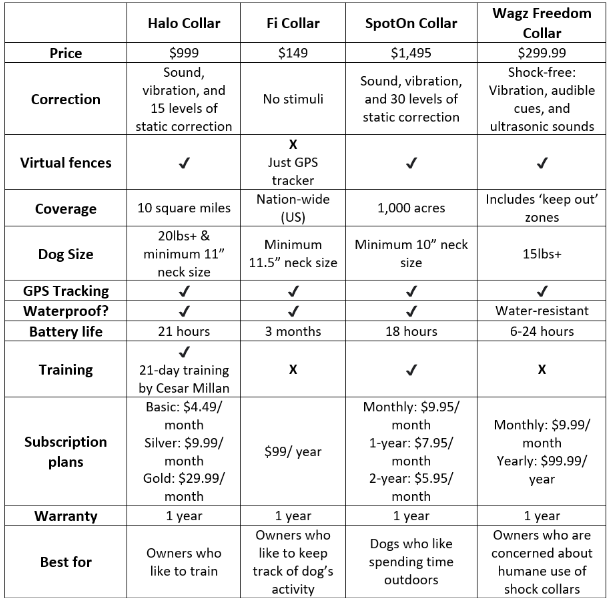 Is Halo Collar Worth It?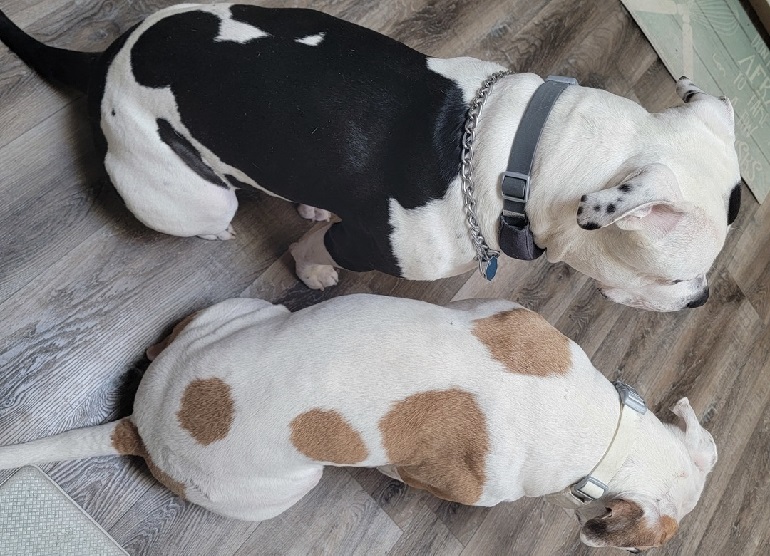 Overall, the Halo 2+ collar is an impressive bit of technology for your dog.
Original Halo collar reviews showed complaints about unreliable GPS locations, false positive alerts, and the collar itself breaking. But Halo listened to its customers and made targeted improvements.
With these improvements, the Halo collar is an excellent option for all dog owners to keep their pooch safe and secure at home, in the garden, or even out at the park.
The geofencing feature lets you keep tabs on your dog, while the app's activity tracking is a game-changer for their health.
The premium training available in the gold subscription plan is fantastic, but the 21-day training program available for all Halo customers is also invaluable, allowing you and your dog to get accustomed to the Halo collar quickly.
Yes, it is very expensive… but it's not the most expensive one out there. With all these incredible features, it really is worth the price tag.
After all, can you really put a price on your dog's safety?
If you can afford it and you think it might help your dog, it's absolutely worth checking out.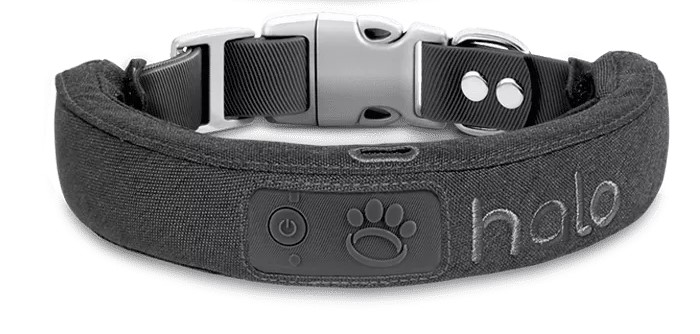 Halo 2+ Collar
The price of "Halo 2+ Collar " varies, so check the latest price at
Final Words
This Halo dog collar review aims to provide you with answers before plunging in to make a hefty investment for your dearest canine companion.
It is worth noting that according to a recent survey, more than 100,000 dogs across America are protected by Halo. It is considered a 'life saver' by many users who swear by its intelligent fence technology and smart boundary training.
What really sold us on the Halo collar wasn't just the smart tech for multiple boundaries and live tracking, but the bonus training courses that accompany this fabulous collar.
To sum up our Halo collar review, it is an amazing piece of high-tech technology. The Halo fence is ideal for dog owners who want to track their dog but don't need a fence. Halo dog collar offers the freedom your dog deserves while maintaining their training regimen.
It is a good idea to research and read authentic reviews from fellow buyers before making an informed decision. Hope we helped to steer your search in the right direction. Please keep visiting us for more up-to-date information regarding all your pet queries!