WAF is an organization dedicated to promoting animal welfare through education, advocacy, and awareness. We strive for a world where animals are treated with kindness, compassion, and respect.
The journey of the World Animal Foundation began with a deep sense of purpose and a burning desire to make a difference in the world. As animal welfare advocates, we recognized the gaps in knowledge and resources available to pet owners and animal lovers, and we wanted to fill those gaps by providing reliable information attested by experts, long-time pet owners, and experienced zoophilists.
In 2022, we acquired the name World Animal Foundation after its previous owners abandoned it. We were drawn to the name because it perfectly represented our mission and values.
We are not just another website in the crowd. We are a team of dedicated individuals who believe in the people-first approach. As animal lovers ourselves, we understand the joy and fulfillment that comes from having a furry friend in our lives. So, you can trust that our platform is authentic and reliable.
We are not a non-profit organization, but we are committed to being agile and innovative in our approach to animal welfare while still upholding ethical and humane standards. We take pride in our transparency and the contributions we make to the betterment of animal welfare.
Join us in our mission to create a better world for all animals!
Our Mission
At World Animal Foundation, our mission is clear and compelling: to enhance the lives of all animals and establish a world where they are treated with kindness, compassion, and respect. This guiding principle is not just a tagline; it is a core belief that motivates us every day.
As animal lovers ourselves, we empathize with the pain and suffering that animals endure when they are mistreated, neglected, or abused. It is heartbreaking to witness these injustices, and we are committed to combating them.
Our aim is to promote responsible pet ownership and reduce animal cruelty, but we cannot achieve this goal alone. We need to educate and inspire others to join our cause and help us create a sanctuary for animals in need. With your support, we can work towards a brighter future for all animals.
We believe that education is the key to improving the lives of animals. By providing reliable information and resources, we empower pet owners to make informed decisions about their pets' health, behavior, and well-being.
In addition to educating pet owners, we also work to raise awareness about animal-friendly legislation and policies and oppose laws that are detrimental to animals. We are convinced that by promoting animal welfare, we can also promote human welfare and build more compassionate, ethical, and sustainable communities.
Equity
At World Animal Foundation, we believe in equity for all, including animals. Our commitment to equity is not just a goal; it's a guiding principle that guides everything we do. We strive to create a diverse and inclusive community that respects and values all living beings. Through our work, we aim to create a world where every animal is treated with the same dignity and respect, regardless of their species, race, or background.
Diversity
At our core, we believe in the power of diverse perspectives to create impactful and meaningful content. Our team of writers and editors is a reflection of the communities we serve. We strive to create content that speaks to everyone, regardless of their age, race, gender identity, sexual orientation, ethnicity, or ability. By working together, we can make a difference and create a more inclusive world.
Inclusion
We are committed to inclusion and strive to create a community where everyone feels valued and respected. We believe that diversity brings strength and a range of perspectives that can only enhance our work toward animal welfare. We work to ensure that our platform and content reflect the needs and experiences of people from all backgrounds.
About Our Team
Our team includes individuals with a wide range of skills, experiences, and backgrounds, all united by a shared love of animals and a commitment to making a difference in the world.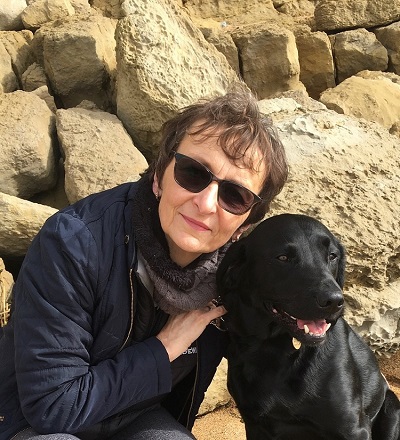 Monika Martyn is a credible and experienced animal advocate with a passion for justice. Growing up on a farm and having pet-parented several dogs and rescues, she now helps care for other people's pets while they travel.
With a substantial portfolio, she has cared for over 40 dogs and cats, making each pet part of her fur and fin family. Her animal experience and age make her eligible to write about animals, and her numerous published short stories and novels showcase her commitment to making a difference in the lives of animals.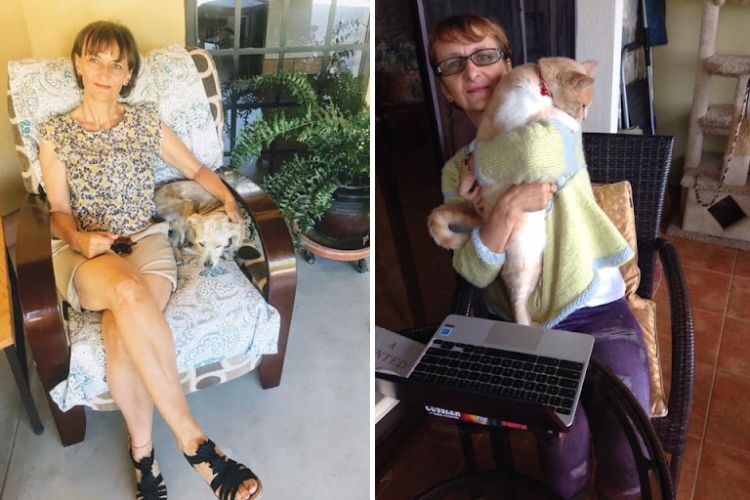 Monika's mission in life is to educate people about what is happening on our planet and to make meaningful sacrifices to save more animals from cruelty and extinction. Her emotional appeal for a less entitled lifestyle resonates with the need for a better future for animals, and she believes that together, we can impact change.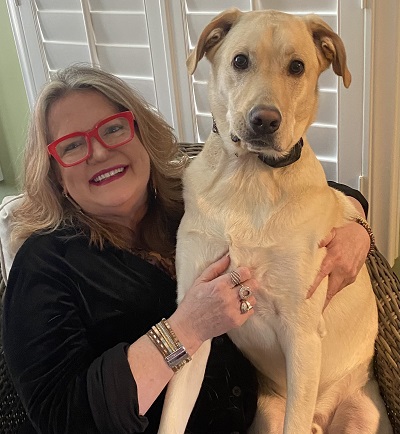 Meet Jen Flatt Osborn, a passionate animal lover and experienced animal welfare advocate. Her childhood memories revolve around furry, finned, or feathered animals, and she has never been without a pet or helped an animal in need.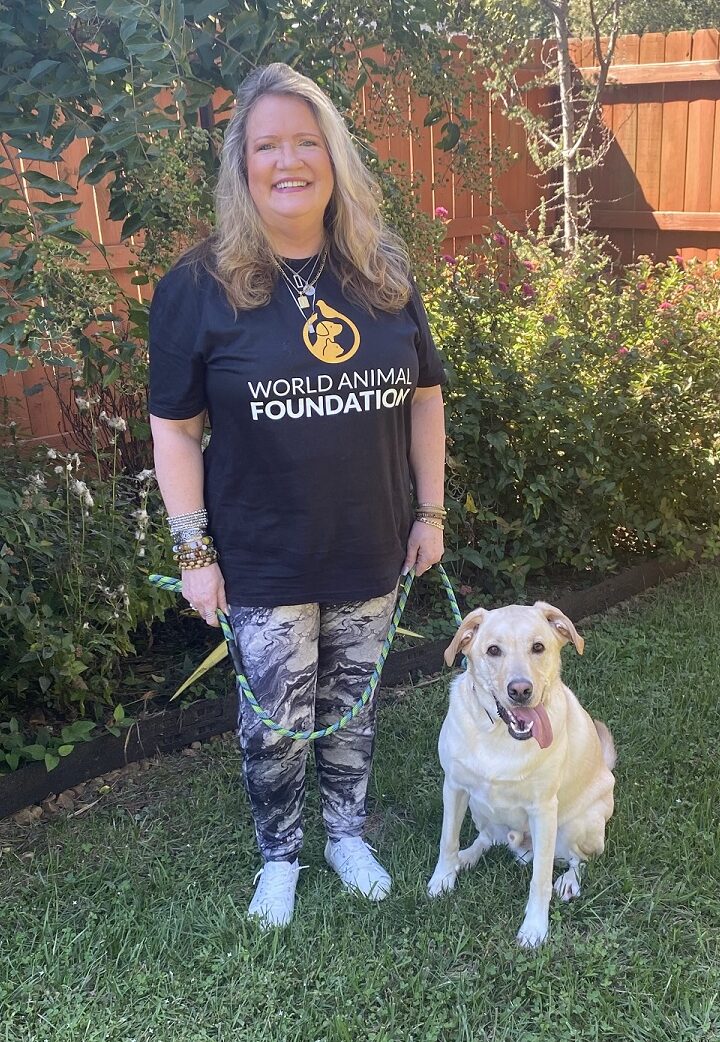 She is a vegan and an outspoken advocate for animal rights, having volunteered with PETA and written about various animal welfare issues. Jen's deep love for animals extends to her work as a full-time copy/content writer in the pet industry, where she creates educational and informational articles.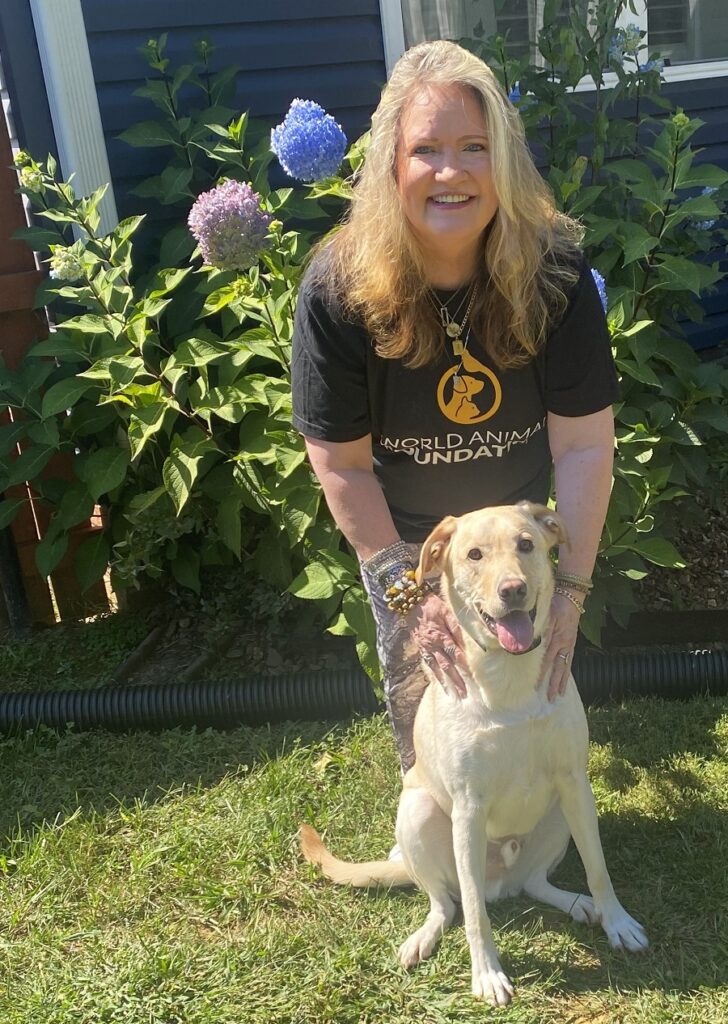 Jen encourages everyone to adopt from shelters instead of buying from breeders. With her emotional appeal and experience, Jen is a credible and justified voice for animals, advocating for their ethical treatment and protection.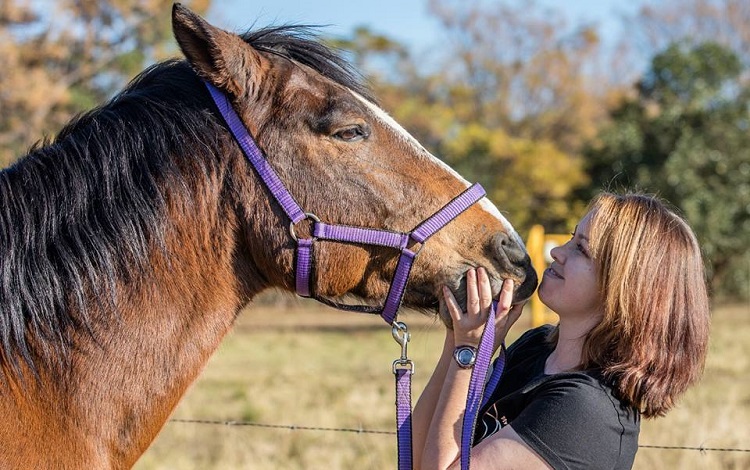 Talitha van Niekerk is an experienced full-time writer with over a decade of teaching experience in South Africa. Her passion for animal welfare stems from her extensive experience managing a large public stabling facility with over 80 horses, hay fields, 180 hectares of grazing, and all the chores that go with maintaining and running such a facility.
Talitha firmly believes in active education campaigns to combat animal abuse and neglect, and she is committed to raising awareness on this issue. She currently owns five horses, six dogs, two cats, and a dozen or more chickens, and she is a regular contributor to various publications on animals such as dogs, cats, bunnies, fish, plants, and more.
Talitha's expertise and dedication to animal welfare make her a credible and compassionate voice in the animal writing community.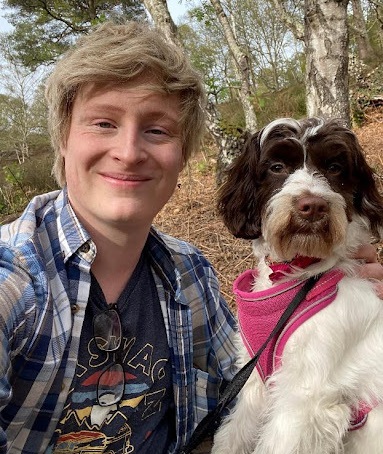 Meet Matt Twinley, an experienced and passionate writer from Guildford, UK, with a deep love for animals and their well-being. He aims to inspire people to treat animals with the kindness and respect they deserve and make the world a better place for all living beings.
Matt's love for animals started at a young age, and he has always been obsessed with making them happy. His experience with pets and working on a farm, combined with his natural talent for writing, makes him an expert in creating content that entertains, informs, and inspires.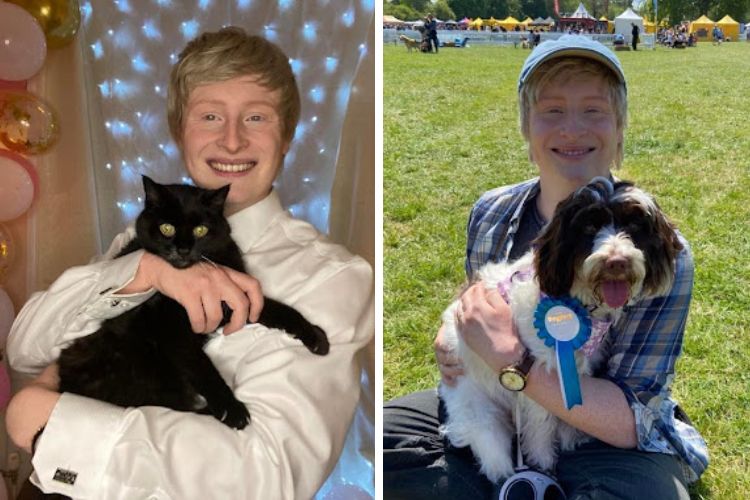 With his adorable cockapoo puppy, Halie, by his side, Matt spends his days researching and writing about how best to care for animals and pets while also going on adventures and writing about mythical animals for his book.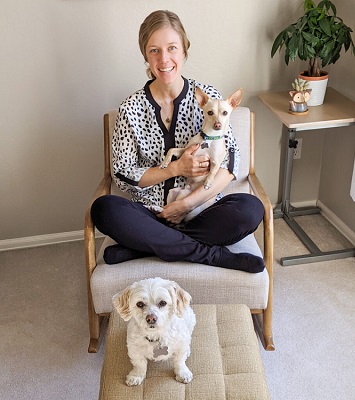 Christine lives in western Colorado with her husband, mother, and two small dogs. Christine grew up with many different big dogs as well as multiple cats. A year after they got married, she and her husband got a cockapoo puppy that stole their hearts (love at first sight is definitely real with dogs!).
Years later, they adopted a Chihuahua mix from a local animal shelter. Christine has taken each of her pups through multiple training courses to help with behavior and anxiety. She has cared for her cockapoo through two knee surgeries and many other health concerns.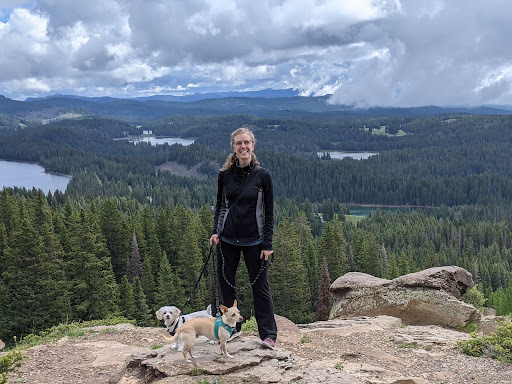 Christine has been writing professionally on a variety of topics for six years. Her work has been featured on many well-known blogs and websites. She especially enjoys the opportunity to share her passion for responsible pet care with the world. Her hobbies include reading, watercolor painting, and hiking (with her dogs, of course!).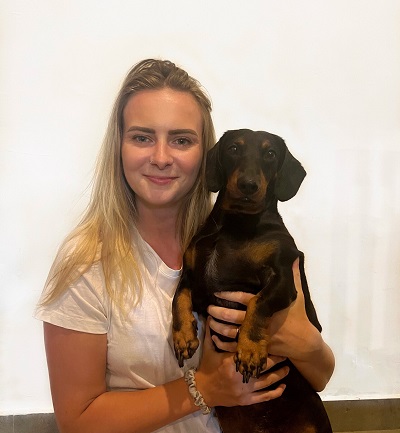 Meet Megan Bryant, an experienced writer who is passionate about animals and their welfare. Growing up surrounded by pets and animals, including her family dog Dexter, Megan understands the importance of protecting and advocating for our furry friends. Her love for sea turtles, dogs, and red pandas has driven her to take action, including releasing baby turtles back into the ocean to improve their populations and rescuing stray dogs and cats in Bali.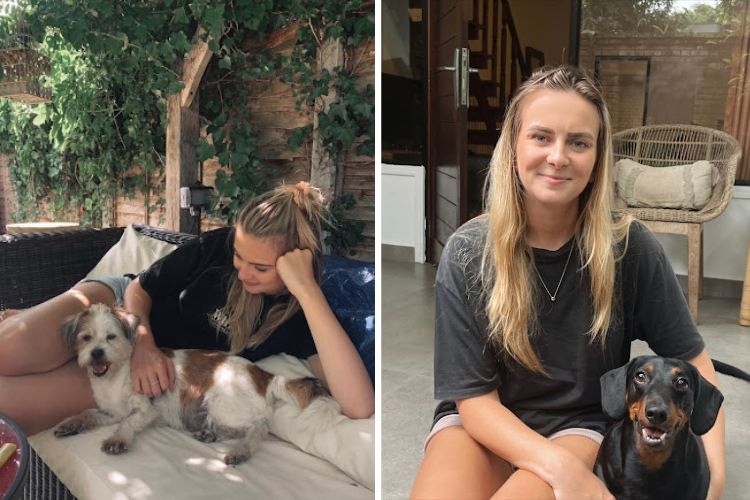 Megan believes that educating ourselves, speaking up for animals, donating to animal charities, and protesting for stricter laws can make a significant difference in protecting vital ecosystems and animal species from extinction.
As an animal lover, Megan's ultimate goal is to raise awareness about animal cruelty and encourage others to join her in making the world a better place for all animals.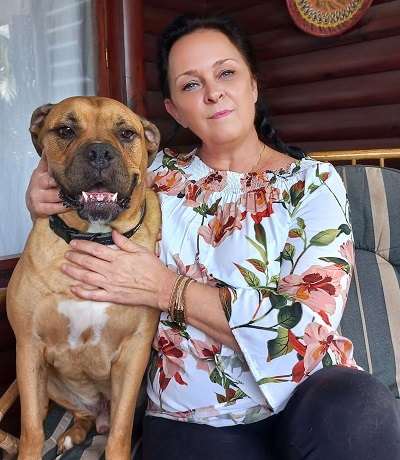 Meet Sue Nicol, a seasoned journalist with a lifelong passion for animals. From an early age, Sue has been surrounded by a menagerie of domestic and wild animals, which ignited her fascination with wildlife.
Sue's extensive experience living in South Africa and Zimbabwe has given her a unique perspective on the importance of conservation and animal welfare. Her deep connection to dogs, especially rescues, has allowed her to develop an exceptional understanding of common ailments and their treatment.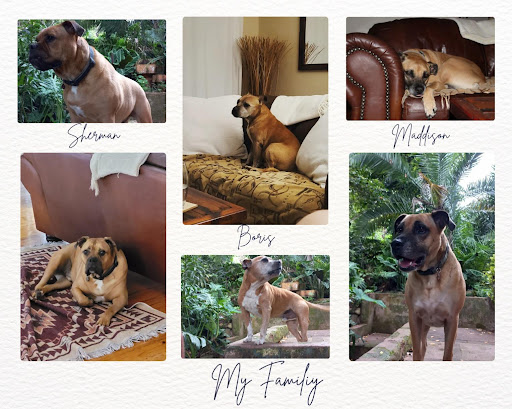 Sue's philosophy is simple: knowledge is power, and through her writing, she aims to inform and educate people about the beauty and wonder of animals. Sue currently resides in Marina Beach, South Africa, with her partner and three rescued dogs and is surrounded by an array of local wildlife.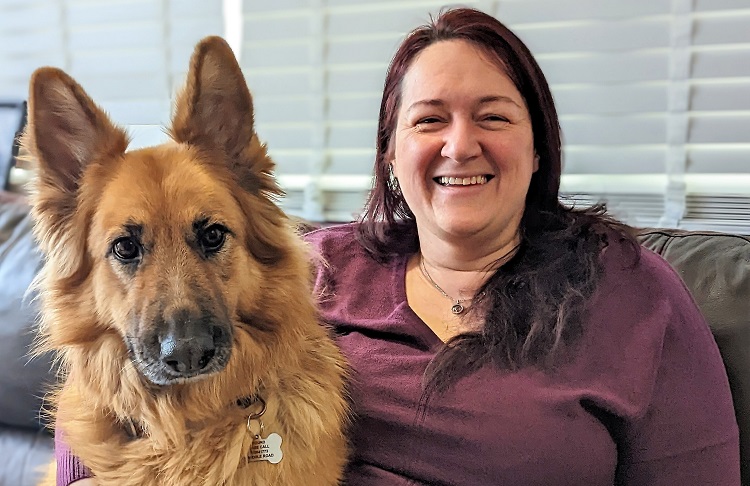 Meet Emma Davies, our animal-loving writer from beautiful South Wales, UK. With over two decades of experience working as a teaching assistant for children with autism, breeding dogs, and being a dog walker, she is more than qualified to write about animals.
Her passion for animal welfare extends beyond her personal life with her two dogs, two cats, and a few fish. From the use of animals in the cosmetic industry to the illegal trade of animals, animal issues really trigger her emotions.
She believes that respecting and understanding the animals we share this planet with is crucial to achieving an animal utopia in the future. As a sensitive person with a deep love for animals, she uses her writing to help others learn how to care for their pets and protect wildlife.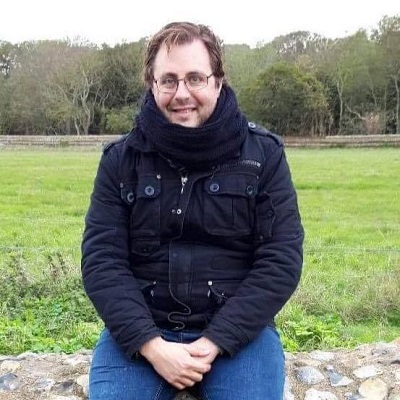 Alex started writing from the moment he could hold a pen. What began as a way to pass time soon became a compulsion. It took several decades before Alex was able to leave the corporate world behind and embark on a real writing journey.
Now, Alex writes full-time, and when he's not working on an article, he's knee-deep in writing fiction. An animal lover, Alex's family, have all been involved in various animal welfare charities. His father works for a large national Cat charity in the UK, and Alex has regularly taken part in fundraising events for them through the years.
Alex shares his life with his wife (to-be), children and stepchildren, a herd of guinea pigs, and numerous tropical fish, frogs and snails. The most recent addition to the family, Willow, a cockapoo puppy, has settled straight into family life and now controls who sits where on the sofa.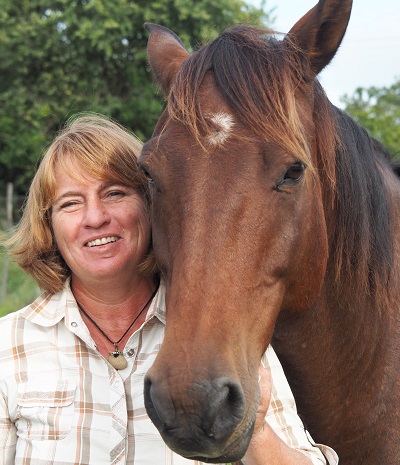 Meet Nicky Hoseck, an animal lover and experienced writer who lives on a small-holding close to the Wild Coast of South Africa. Her remote location allows her to care for many animals, including goats, horses, chickens, ducks, dogs, and a pet pig named Hamilton.
She is passionate about providing the best possible care for her animals and helping others do the same. She also participates in remote events to raise awareness and money for non-profit organizations fighting rhino poaching.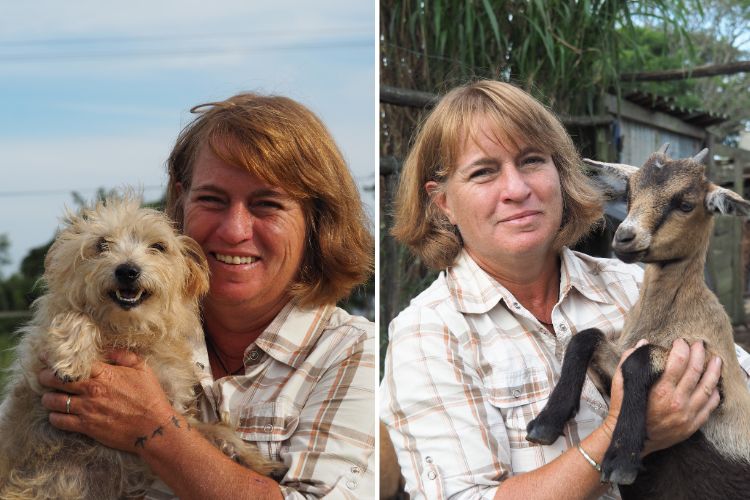 She believes that humans have a responsibility to protect and preserve the many species that share our planet. Through her writing, she hopes to raise awareness about the threats these animals face and inspire action to save them.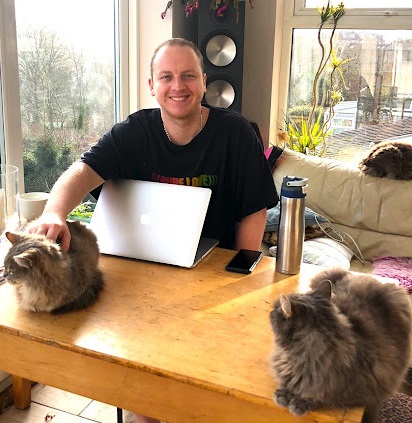 Meet Noah Feasey-Kemp, an animal lover based in Bristol who is passionate about advocating for animal rights. With a background in music, and writing and years of experience working with animals, Noah brings a unique perspective to his articles.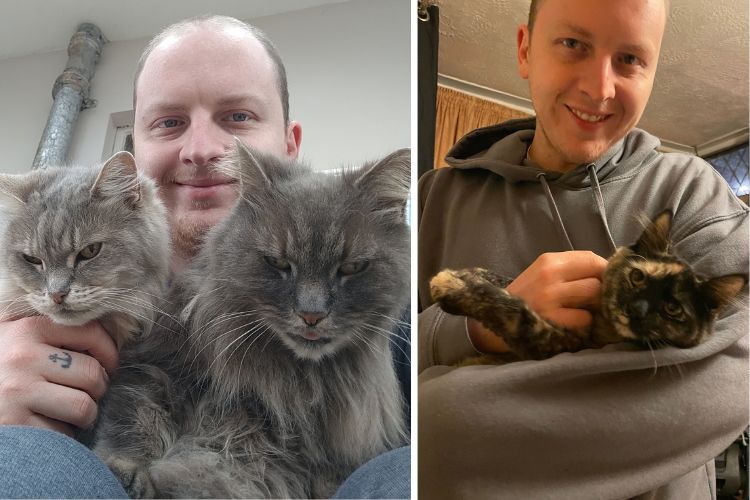 Noah firmly believes that animals should be treated with respect and kindness and that, as consumers, we have a responsibility to ensure that animals are not exploited or mistreated. His personal experiences with cats and other pets have deepened his appreciation for animals' companionship and emotional intelligence.
Noah has also been involved in animal rights protests and is dedicated to making a positive difference for animals.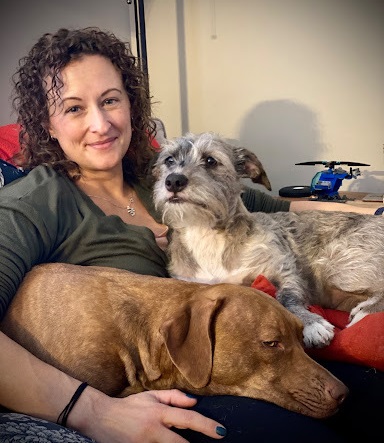 Meet Caitlin Manner, an experienced writer, and passionate animal rescuer. As a student, she became determined to save animals that were abandoned or mistreated by their owners.
With a heart for rescue mutts and handicapped animals, Caitlin has spent years fostering and rescuing creatures great and small, from Great Danes to tiny terrier-dachshund mixes. Her passion for animal rescue increased when she adopted her first puppy, who taught her about the importance of providing proper care and love for animals.
Her experience has given her a unique insight into the care and needs of animals, and she uses her platform as a writer to educate and advocate for all creatures. She dreams of running her own refuge for all kinds of animals in the future.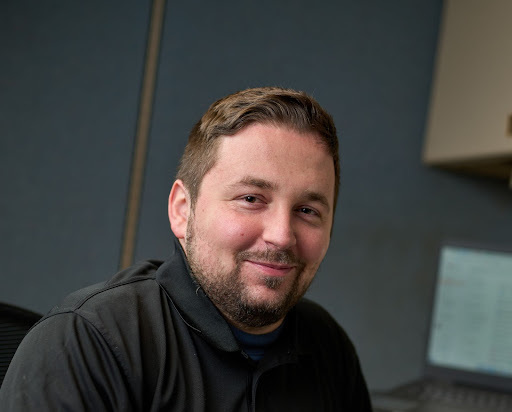 Meet Coty, a passionate writer residing near Scranton, Pennsylvania. An avid animal lover, he grew up around various dogs, learning valuable lessons about responsible pet ownership. Coty believes in raising awareness about animal rights and strives to improve the lives of pets everywhere. With two adorable cats, Cozmo and Marley, he experiences the joy of having "dog-like" feline companions.
Coty's favorite animal, the capybara, holds a special place in his heart due to its gentle nature. With seven years of writing experience and contributions to reputable websites, he's excited to share his expertise in dog training and health with our readers.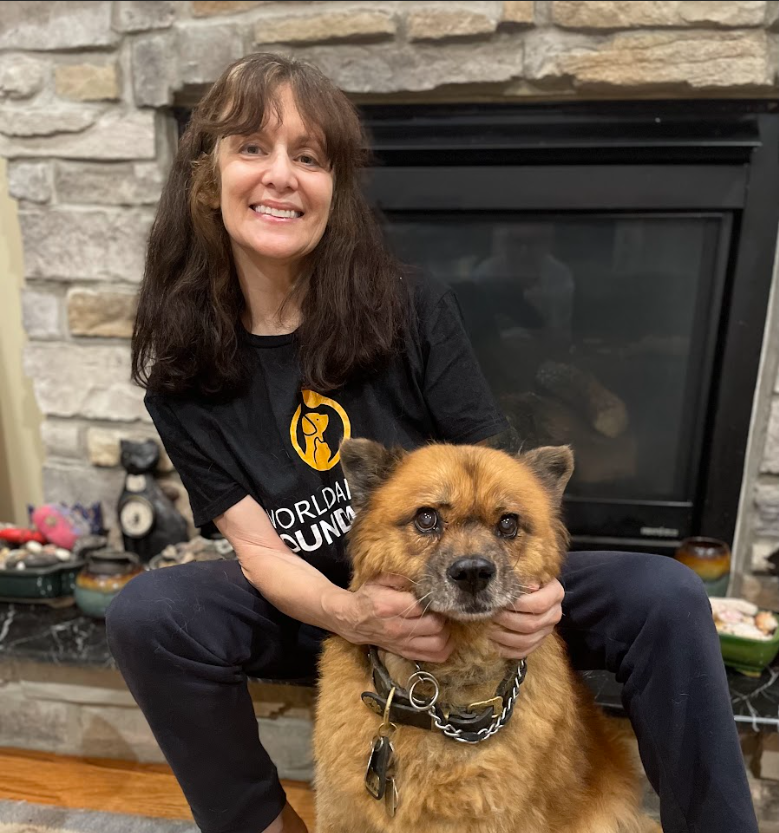 Elise Margulis is a talented animal writer and a devoted pet parent residing near Manhattan in a cozy suburb. With a Chow mix and a rescued Siamese as her loyal companions, she's been animal-obsessed since childhood.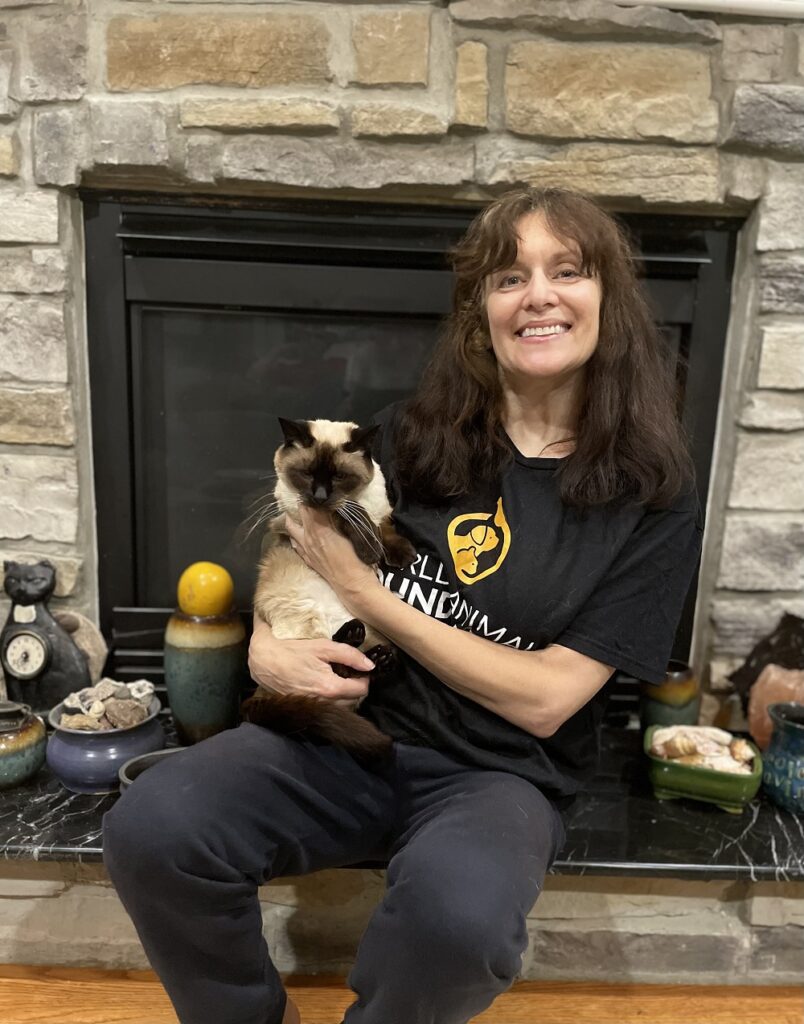 Penning informative articles on pet nutrition, health, and animal welfare, she's also an avid advocate for adoption and animal rights. When she's not writing, she serves as the editor of two local online news sites.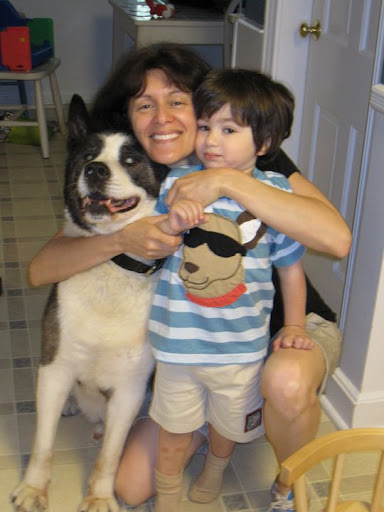 Working from home with her fur babies, she advocates adoption and animal welfare through volunteering and social media. A true animal lover and vegetarian for over 31 years, she's on a mission to raise awareness and make the world a better place for all creatures.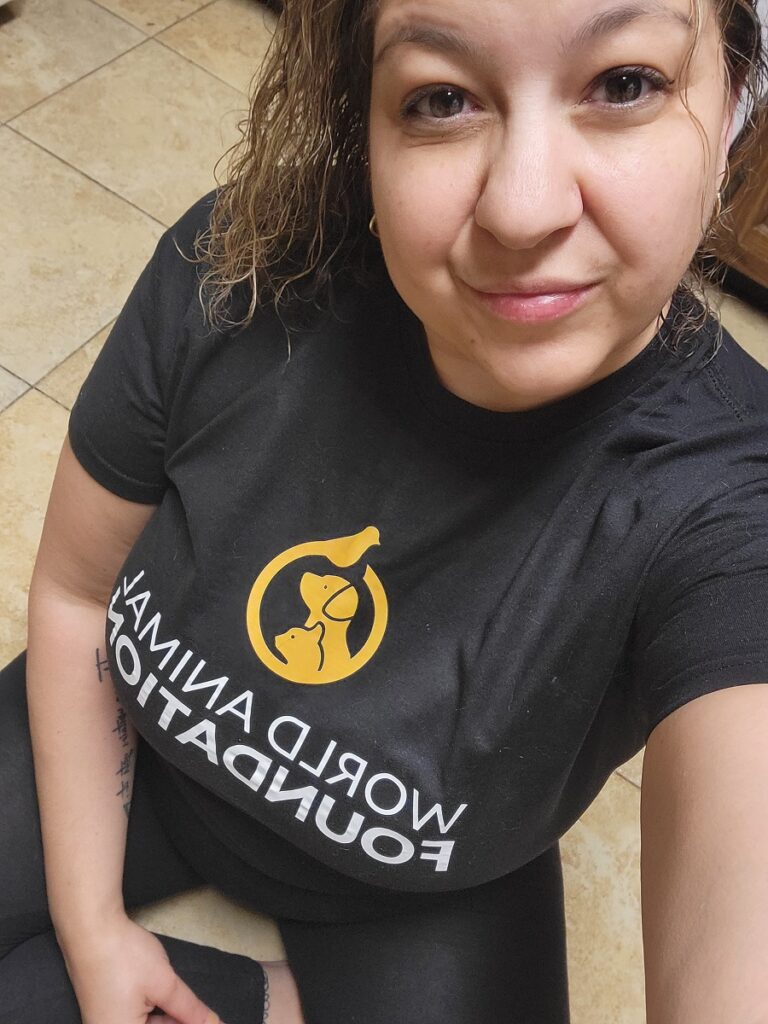 Christina is a passionate animal lover and a dedicated full-time writer based in Ohio. With a deep love for animals, she advocates for their well-being, volunteers at shelters, and fosters pets in need.
Her goal is to create a better world for animals and protect their habitats. From dogs to cats, she cherishes every moment with her beloved pets, including her black lab mix Ranger and two rescued FIV+ cats, Purr-cy and Moxie.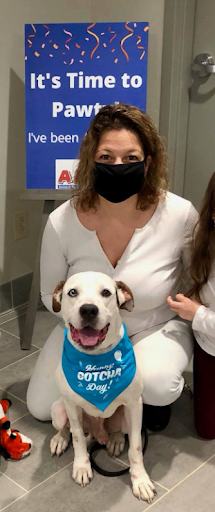 Her extensive experience and network in the animal community inspire her writing, aiming to educate and spread awareness about animal welfare.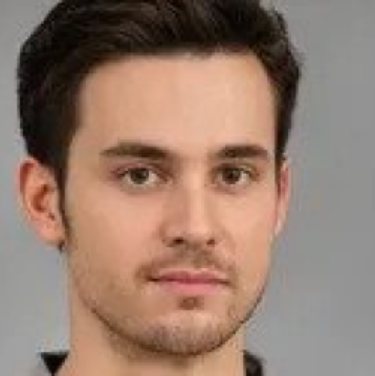 Cody Mitchell is a pet lover and a passionate pet writer. He has worked as a professional writer for over 6 years, with a focus on creating compelling content for pet-related brands.
His work has been featured in major publications. When he's not writing, Cody can be found playing with his two dogs (a labradoodle and a cocker spaniel) or cuddling his cat.

Our Methodology
Our methodology is grounded in a rigorous research process and a commitment to transparency and accountability.
Our system works through a collaborative effort between our writers, editors, and reviewers. We start by identifying key topics related to animal welfare that are of interest to our audience. Our researchers then conduct extensive research on the topic, drawing on the latest scientific research, policy reports, and expert opinions.
Once the research is complete, our writers draft articles that are reviewed by our editors to ensure accuracy, clarity, and readability. Our editors work closely with our writers to refine the article and ensure that it meets our high standards.
We make our research sources available to our readers, and we encourage feedback and engagement from our audience.
Our Philosophy
Our philosophy at World Animal Foundation is centered on the belief that every living being, human or animal, deserves respect, compassion, and dignity. We believe that animals are sentient beings capable of experiencing pain, joy, and a wide range of emotions and that they are deserving of the same basic rights as humans.
We believe that it is our responsibility as humans to be stewards of the planet and to ensure that all living beings are treated with kindness and respect. This includes protecting animals from cruelty and neglect, as well as working to create a more just and equitable society for all.
At WAF, we believe in taking a holistic approach to animal welfare, recognizing that the well-being of animals is interconnected with the well-being of humans and the environment.
What can you find here?
At our animal organization, you can find a wealth of information and resources related to animal welfare. Here are just a few of the things you can find here:
Articles on animal welfare
Resources for pet owners
Ways to support animal welfare