I don't know about you, but nothing puts more of a dampener on my day than seeing a 'Lost Dog' sign. I remember seeing one just a few days after Christmas, and despite all the festive cheer, I couldn't help thinking about how scared the dog must be and how worried the dog owners were.
Fortunately, as I found out a few days later, the dog owners managed to track down their beloved pup. Although shaken and needing a visit to the vet, the most important thing was that it was home and safe. It's just lucky they had a dog tracker!
Although a dog tracker isn't the most necessary dog gadget in the world, if you've ever had nightmares about losing your dog (and let's face it – who hasn't?!), then we would highly recommend getting yourself one.
There's a range of dog trackers available on the market, but few come quite as close to the technological advancement and innovation of the SpotOn dog collar.
While it might come with a hefty price tag, the SpotOn collar does everything you could ask it to; more than just a GPS tracker, the SpotOn collar is also a virtual fence to give your pup that added layer of security to give you the ultimate peace of mind.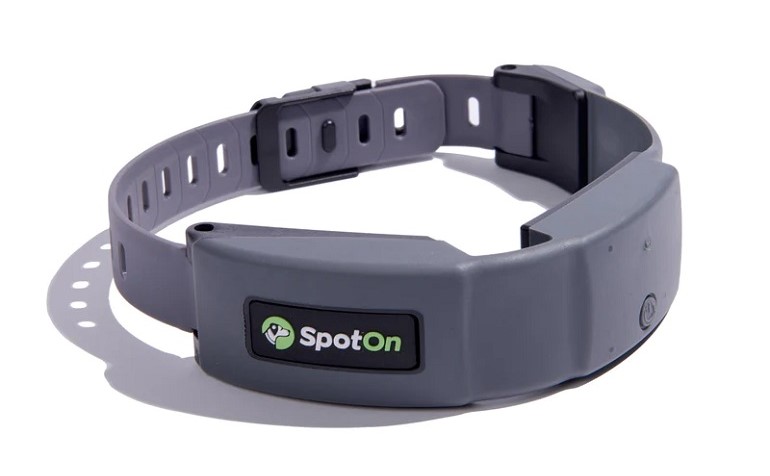 SpotOn Dog Collar
Check latest price and use code 'WAF' to save $100 instantly on your 'Spot on Collar' purchase – Save Big! 🐾
About the Brand
Unlike the more traditional invisible dog fence options, the SpotOn dog collar works by utilizing advanced GPS tracking with a less collar failure percentage. Let's look at its various features in detail.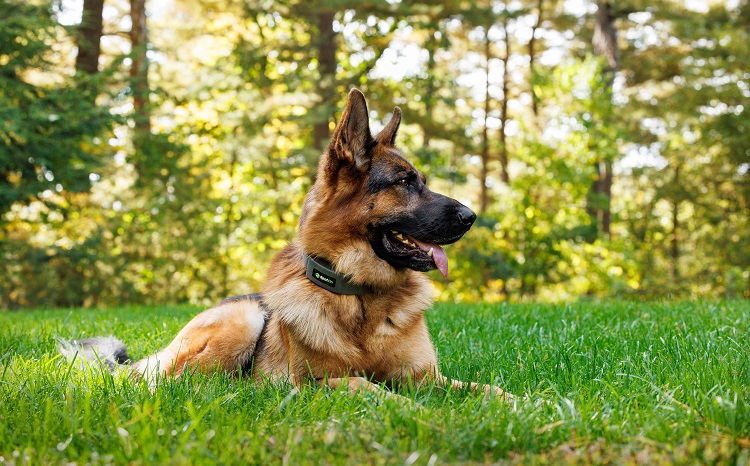 Trendsetters
There's no bashfulness surrounding the SpotOn collar; they proudly claim in large letters on their website that they are "the world's most innovative dog fence"… It might sound like a bold claim, but they're not wrong.
In fact, SpotOn is a trendsetter when it comes to this kind of tech. The first virtual fence system was made by SpotOn, and they've been leading the way ever since.
Known for Leading Tech
One of the unique selling points of the SpotOn collar is how advanced it is. They make use of their patented True Location™ technology, the most advanced software out there to keep track of your dog no matter where they are.
When it comes to the safety of your pup, you need to know you can rely on the tech – and with SpotOn, reliability is second nature. Having developed electronics for the US military, with lives at stake, they know the importance of being able to rely on technology.
And just to back up their impressive history, the brainiacs behind the SpotOn collar were CES 2020 Innovation Award honorees, SXSW 2020 Innovation Award finalists, and won 2019 Product of the Year by the New Hampshire Tech Alliance.
Always Putting Dogs First
Technology isn't their sole raison d'etre, however. In fact, their main priority with the SpotOn collar is to give your dog the freedom to live its life unleashed. Dogs are always happiest when running free, but the SpotOn collar gives dog lovers the peace of mind that they're safe.
SpotOn's president Jennifer Joyce grew up on a Christmas tree farm in rural Oregon and saw firsthand how happy her dogs were to roam freely across their 500 acres of land.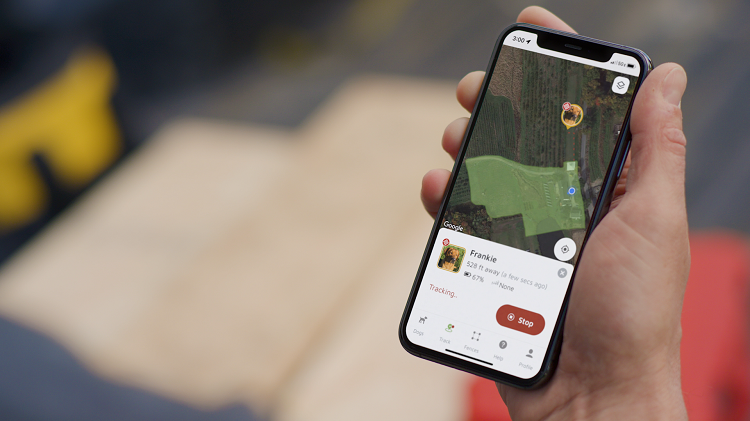 They ensure the dog's well-being is the highest priority by including a range of customizable feedback options to suit your pup's needs. There's also a range of articles on their website instructing each dog owner on the best way to keep their dog safe, happy, and healthy.
Transparent and Trustworthy
Above all, SpotOn is a trusted brand. Confident you'll love their product, they offer a one-year warranty, a 90-day satisfaction guaranteed return and refund policy, and even a quiz for you to make sure that it's the right dog collar for you and your dog.
What Is SpotOn GPS Fence Collar and How Does It Work?
Although just a dog collar and app, the SpotOn virtual fence uses advanced and innovative technology to keep dogs safe at all times. All you have to do is build the custom fence, train your dog, and manage it all via the app.
Create Multiple Fences Via the App
You can build virtual fences via the app or by simply walking the perimeter. You can even share access to the app with friends and family.
Although there's a minimum requirement of half an acre, there's no real limit to how big the virtual fences can be. Plus, the boundaries can be any shape you want – not just squares or circles! This means that you can avoid any specific areas if needed.
Train Your Dog
Training your dog to use the SpotOn virtual dog fence collar is essential for ensuring their safety and freedom in a controlled environment. With their step-by-step guide, you can easily teach your furry friend how to respond to the collar's warning signals and safely stay within the designated boundaries.
SpotOn offers videos and training guides to make this process as seamless as possible, with even a professional trainer on-hand if you need any extra help. They'll help you teach your dog to recognize the feedback that occurs when they approach the SpotOn GPS fence boundaries.
This feedback could be canine-friendly tones, vibration, or static correction. When these go off, your dog is encouraged to back off and stay within the confines of the SpotOn GPS fence.
What makes this stand apart is that, unlike some other invisible fence options, they only receive correction when they leave the boundaries – not when they come back in.
Manage It All Via Your Phone
If you'd prefer not to set up the GPS dog fence by walking the perimeter, then you can build it all from the comfort of your couch via the app. You can customize it that way too, even allowing you to turn various fences on and off – or perhaps different ones for different times of the day.
Just a glance at the app shows you your dog's location, and it sends instant alerts and real-time tracking when they leave the boundary. Its True Location™ technology offers the most reliable virtual fence boundaries and tracking feature, pulling GPS location data from 25-30 satellites at once, with access to a network of 128 satellites.
SpotOn Virtual Fence
With its recent upgrade, there's never been a better time to invest in a SpotOn dog collar. But what exactly makes it so great?
Sizes
The SpotOn dog collar comes in three sizes, with circumferences ranging from 10" to 26".
This means it's suitable for both small and large dogs alike, fitting necks ideally between approximately 10" to 26", and dogs weight roughly between 15 to 135 lbs depending on their breed.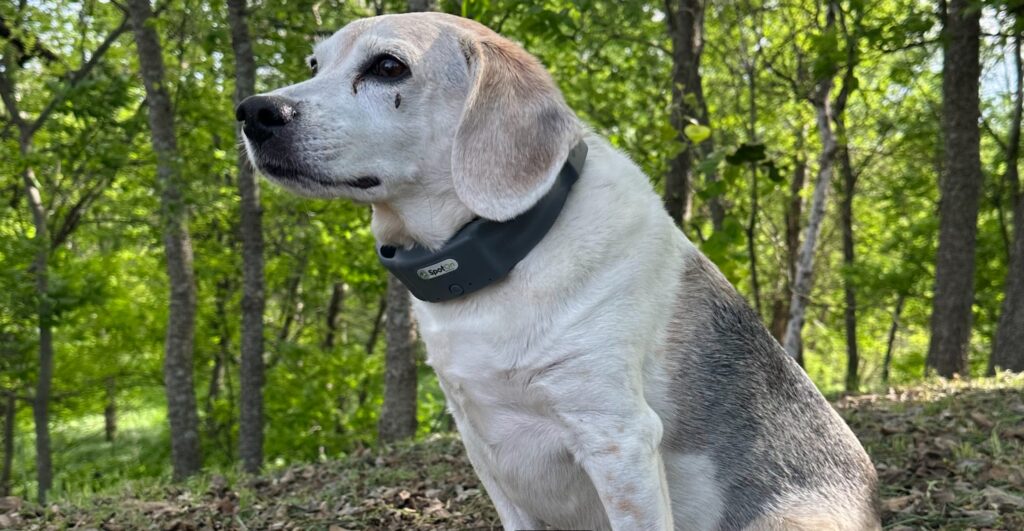 Durability
As you'd hope from an expensive gadget like this, it's perfectly durable. In fact, it has an IP67 waterproof rating.
This allows your dog even more freedom and you even more peace of mind since you're not sitting at home worrying if your dog might destroy a pricey bit of kit.
Battery
The rechargeable battery will typically last somewhere between 14 to 22 hours, depending on what it's used for.
When in containment mode, it can last up to 22 hours; when in tracking mode, you can expect it to last up to 14 hours. Just keep in mind that, because of the battery life, it's advisable to charge it each night to ensure it won't die when you need it most.
Although the Halo collar offers long battery life, the recharge time of the SpotOn collar is shorter, making it a perfect go-to solution for adventure lovers and travelers.
SpotOn Dog Fence
Although the battery life might not be particularly long-lasting, it's not surprising when you consider how much technology is packed into one SpotOn collar – in fact, it has several separate patents!
The SpotOn GPS fence system is certainly next-generation; no need to worry about buried wires in your garden – everything is done wirelessly for optimal freedom.
SpotOn is head and shoulders above its competitors in terms of its number of fences. It can create up to 20 unique virtual dog fences with 1,500 fence posts – so many you'll probably never run out! You can use these everywhere; whether you're at home, on the go, or even moving house to make things as easy as possible.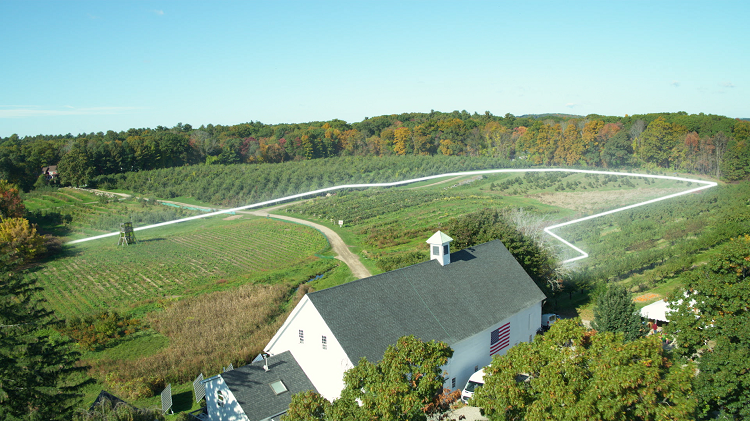 SpotOn fence is simple and hassle-free to set up too – all you need to do is walk your dog around the boundary or just sit back and do it on the app.
Each SpotOn virtual fence is fully flexible; they can overlap each other and be any shape or size – there's no boundary too big! However, it does require a minimum of half an acre, so might not work for those with smaller backyards.
Keep Out Zones
With this feature, you can now create designated off-limits areas within your fences to keep your dog safe and out of trouble. Easily set up fences inside your fence around the garden, pool, or even poison ivy patches with just a touch of a button. Now you can let your furry friend run free without any worries.
Corrections
In case you're worried about the feedback correction, you'll be relieved to hear that it's fully customizable.
There are 30 levels of optional static correction and two warning tones that trigger as dogs approach the fence boundary line. Of course, if you're at all opposed to static corrections, this is completely optional and can be disabled if preferred.
Tracking
Thanks to its patented True Location™ technology, you don't need to worry if your pup does run off.
By simultaneously connecting to 30 satellites across GPS, Galileo, GLONASS, and Beidou, you receive location updates every 6 seconds with an accuracy of up to 10 feet – one of the most accurate dog trackers you can find!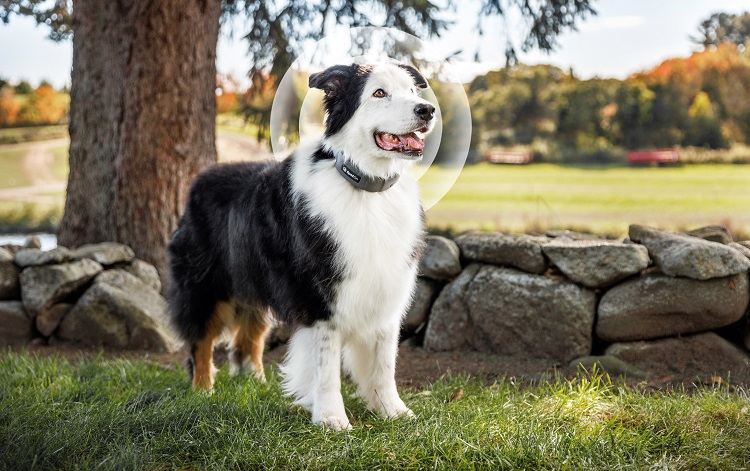 There's even a 'forest mode' for effective tracking no matter the environment and terrain, making it even easier to relocate your pup.
Award Winning Customer Service
SpotOn has been recognized for its exceptional customer service and was awarded the American Business Award for Best Customer Service. The company offers personalized live phone support, ensuring customers get to speak with a real person for assistance.
Additionally, all customers receive a complimentary training session with a SpotOn trainer, which can help them get the most out of their product.
Subscriptions
You should be aware that for the GPS tracker to work properly, you need a subscription to a cellular provider, with a choice of either Verizon or AT&T. Fortunately, this gives you access to the LTE-M network; this is ideal since it works in places even where 4G isn't available.
If you live in an area without cell service, the GPS containment will still work without the subscription.
There are three subscriptions to choose from depending on your needs and budget:
Monthly plan: $9.95/month
1-year plan: $7.95/month
2-year plan: $5.95/month
Don't worry if you're at all hesitant – there's a 90-day free trial to make sure you get on well with it.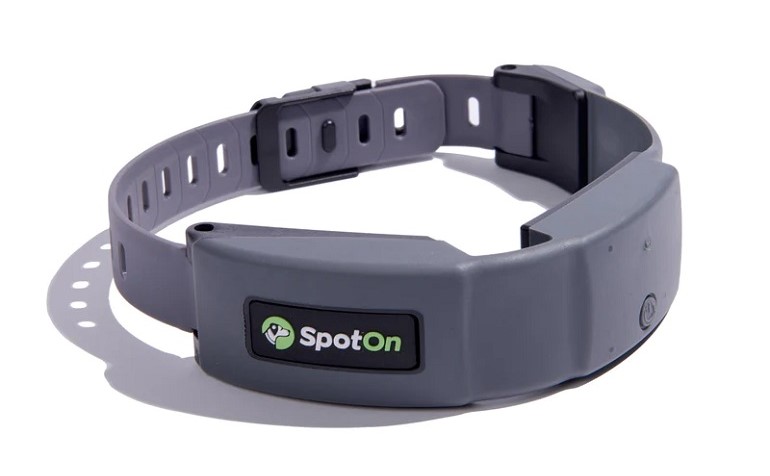 SpotOn Dog Collar
The price of "Spot on Dog Collar" varies, so check the latest price at
Pros and Cons of SpotOn Virtual Fence
Nothing's 100% perfect, so you should always look at all the options out there. And SpotOn is far from the only dog GPS tracker available on the market.
So, here are the pros and cons to getting a wider view of what we're looking at.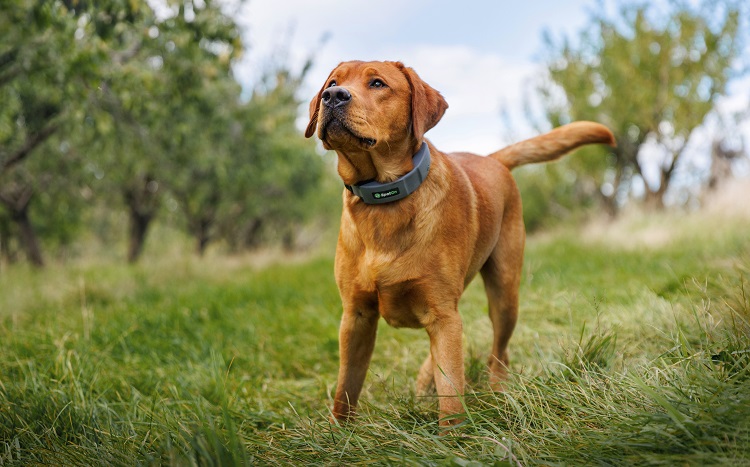 Pros
Easy-to-use app
Advanced, next-generation technology
Incredibly accurate GPS tracking
Waterproof
No buried wires necessary – easy to set up
Up to 1,500 fence posts
A SpotOn wireless dog fence can be any shape or size over ½ acre
Complementary training comes with it
30 levels of correction
Sound, vibration and static corrections are all available
Corrections fully customizable to suit your dog
90-day money-back guarantee and 1-year warranty
Cons
More expensive than other virtual fence options and GPS dog trackers
Each SpotOn system requires at least ½ acre of space
Needs frequent recharging each night
Requires a commitment to a subscription package for full use
What Kind of Dogs is the SpotOn Virtual Fence Suitable For?
Not all dogs are the same. Depending on their breed, size, age, or personality, they might not benefit from something as advanced as the SpotOn fence.
Personality
Is your dog a bit of a couch potato? If your dog spends all day lounging around, it might not find this useful enough to justify the cost. But if you have the money to spare, why not?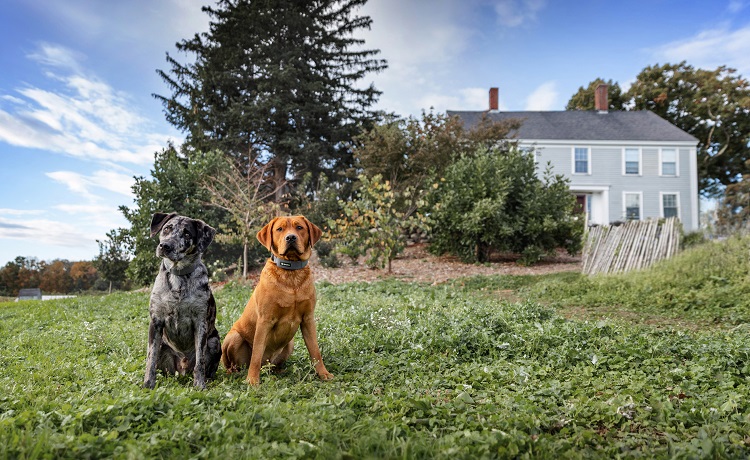 Ideally, the SpotOn fence is for outdoor dogs – young ones with buckets of energy who would make the most of the freedom outdoors, the ones who might sprint off at the mere sight of a squirrel.
Size
SpotOn won't fit every dog. Although it's available in three sizes (small, medium, and large), it can be quite heavy because of how much technology is packed inside.
Your dog should weigh at least 15 lbs to wear the SpotOn collar safely, so it's not meant for toy breeds or very small dogs. This next-generation collar sits comfortably on your dog's neck, even for an extended period of time.
Is It Worth It to Buy SpotOn Collar?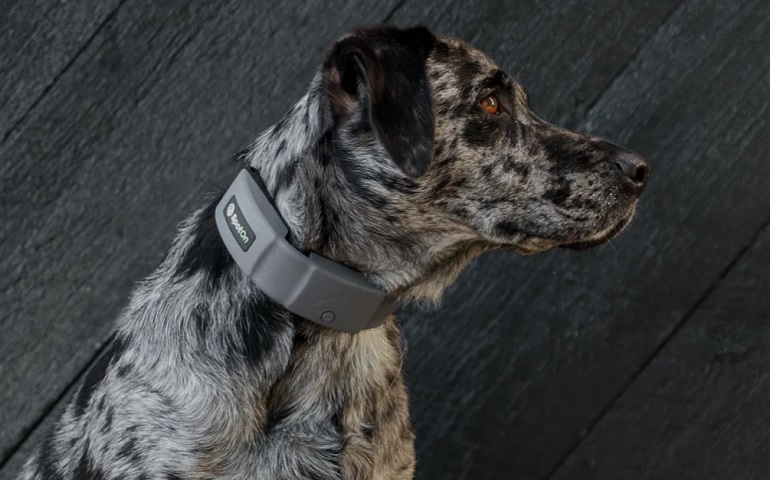 After reading SpotOn GPS fence review, you should probably pause to think if SpotOn is worth it… After all, at $1,295, it is very expensive. But you can feel safer with a 90-day money-back guarantee and a 1-year warranty.
The cost of the cellular network is also something to consider. Although there are three choices on offer and a 90-day free trial, it does require an additional cost for full functionality.
At the end of the day, it's a bit like asking if it's worth it getting a PS5 or fancy TV you've had your eye on… If you have the budget for it, it's absolutely worth it! Look at any SpotOn GPS fence review, and you'll see nothing but experts singing its praises.
Besides, you won't find technology quite this advanced. And when it gives you the peace of mind to give your dog freedom, it probably seems worth it.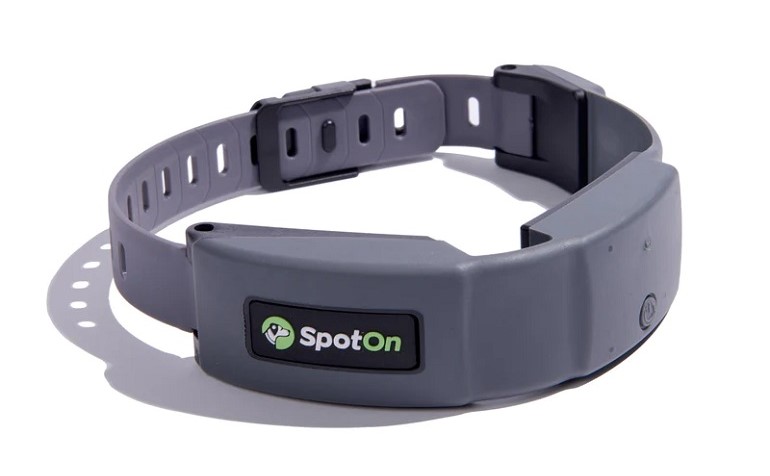 SpotOn Dog Collar
The price of "Spot on Dog Collar" varies, so check the latest price at
They can be happy and free to live their best life while you can relax, confident they'll stay within boundaries or be easier to track down if they explore further than they should.
Conclusion
For many, the price tag on the SpotOn GPS collar will immediately put them off. And that's fair – especially when there are lots of other virtual pet fences and dog GPS trackers out there that are much more affordable.
However, if you do have the budget, it's absolutely worth considering. After all, nothing else can beat it in terms of GPS fence features and technology. Just the sheer number of fences available and advanced tracking technology puts it above all other competitors.
And when it's your dog's safety at risk, if you can afford it, isn't it worth it to keep them safe?