Keeping a dog can be a big responsibility and we all know how much they love roaming around. The dog fence can make you look overprotected but your dog needs freedom and space. We cannot stress over our lost dogs so there is a solution, the invisible dog fences. They keep your dog within the defined radius. Now your dog and you can enjoy the freedom!
Invisible dog fences are durable and have a set radius for the safety of the dogs. They have detailed specifications that give your dog full freedom and protection.
Electric Dog fences are more powerful than traditional fences, they are meant for longer use. These fences come in a variety of categories, some are wooden, electric, or even wireless fences. The electric dog fences come with the dog collar which enables you to track your dog as well as alert the dog if he or she is about to cross the designated area.
Best Overall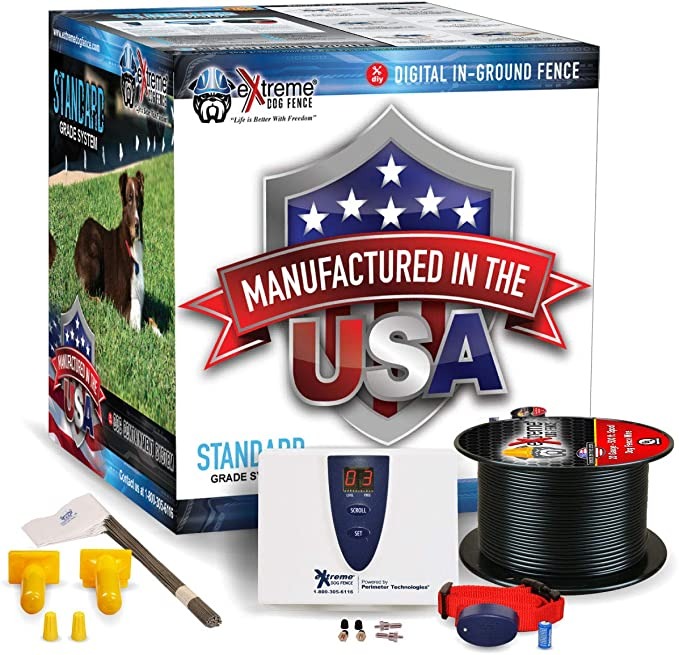 Extreme Invisible Dog Fence
500′ STANDARD GRADE FENCE

Size:

1 Dog System
Best Versatile Fence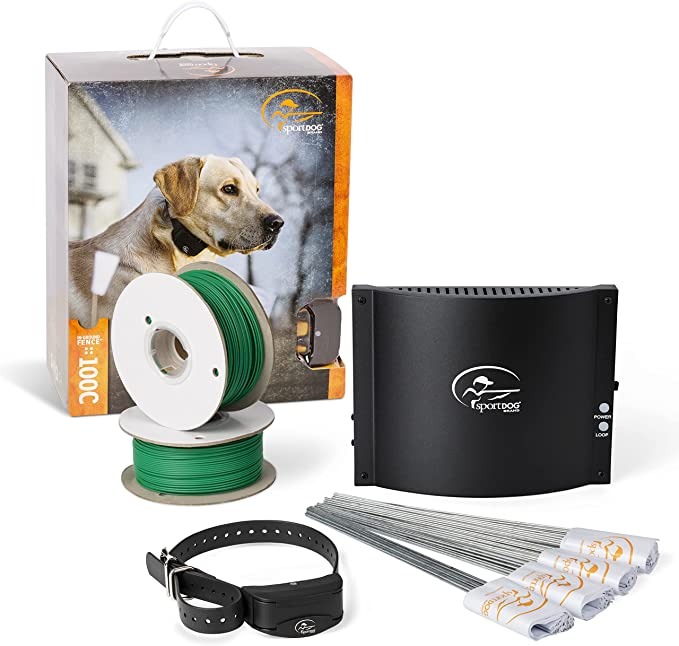 Sport Invisible Dog Fence
Containment System- Rechargeable Collar

Size:

1 Dog System
Best Comfortable Fence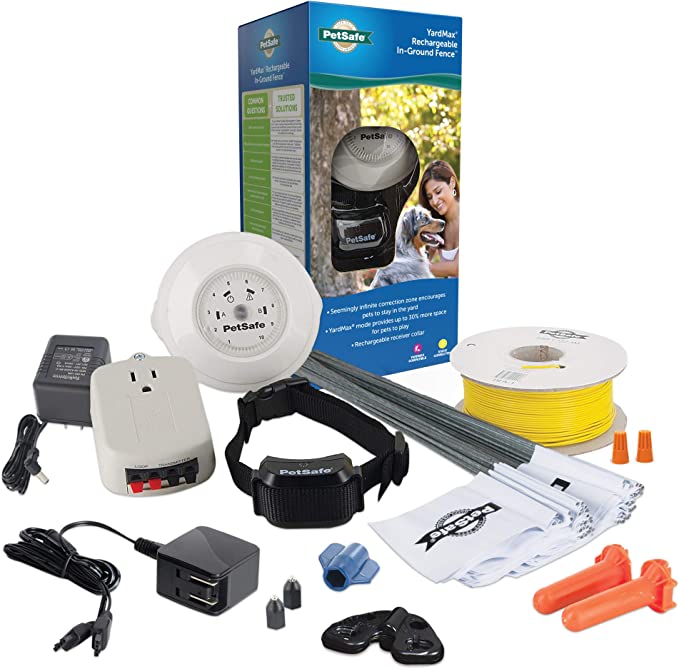 PetSafe Invisible Dog Fence
20 Gauge Wire Kit

500 ft (1/3 Acre)
Best Durable Fence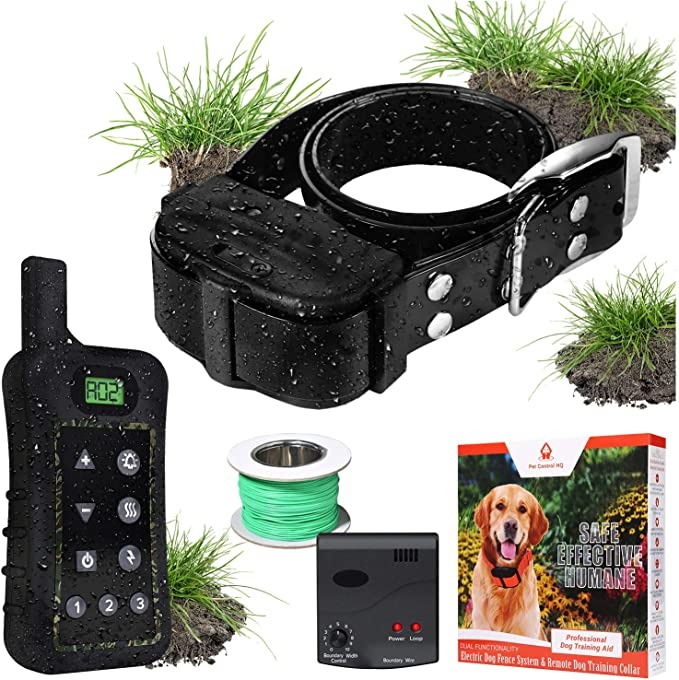 Pet Control Invisible Dog Fence
1 Dog With Remote

Size: 10 acre Coverage
Best High Quality Fence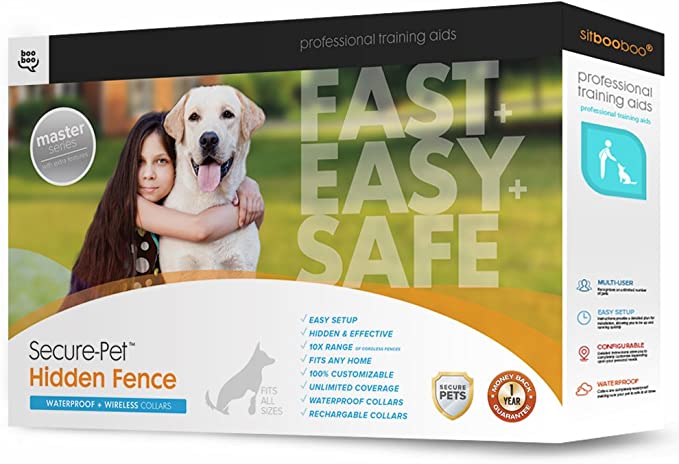 Sit Boo-Boo Electric Invisible Dog Fence
Best Stylish Fence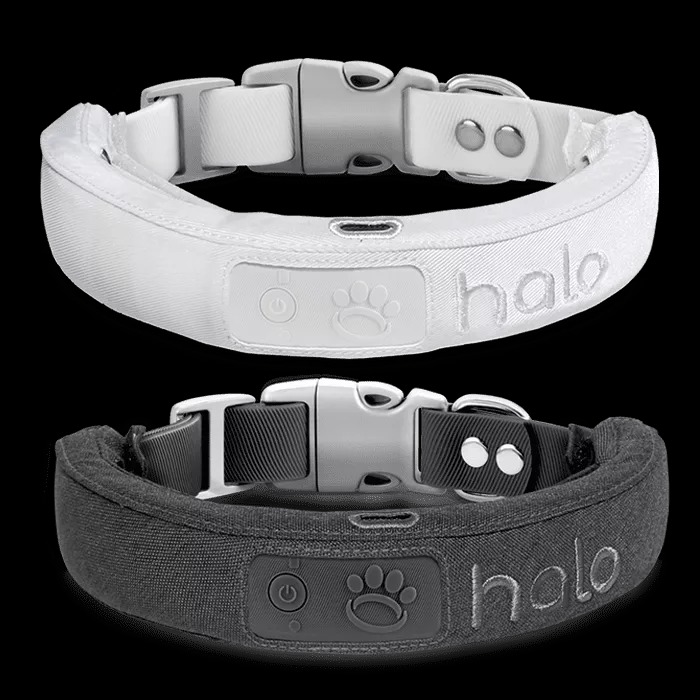 Halo GPS Invisible Dog Fence
Best Waterproof Fence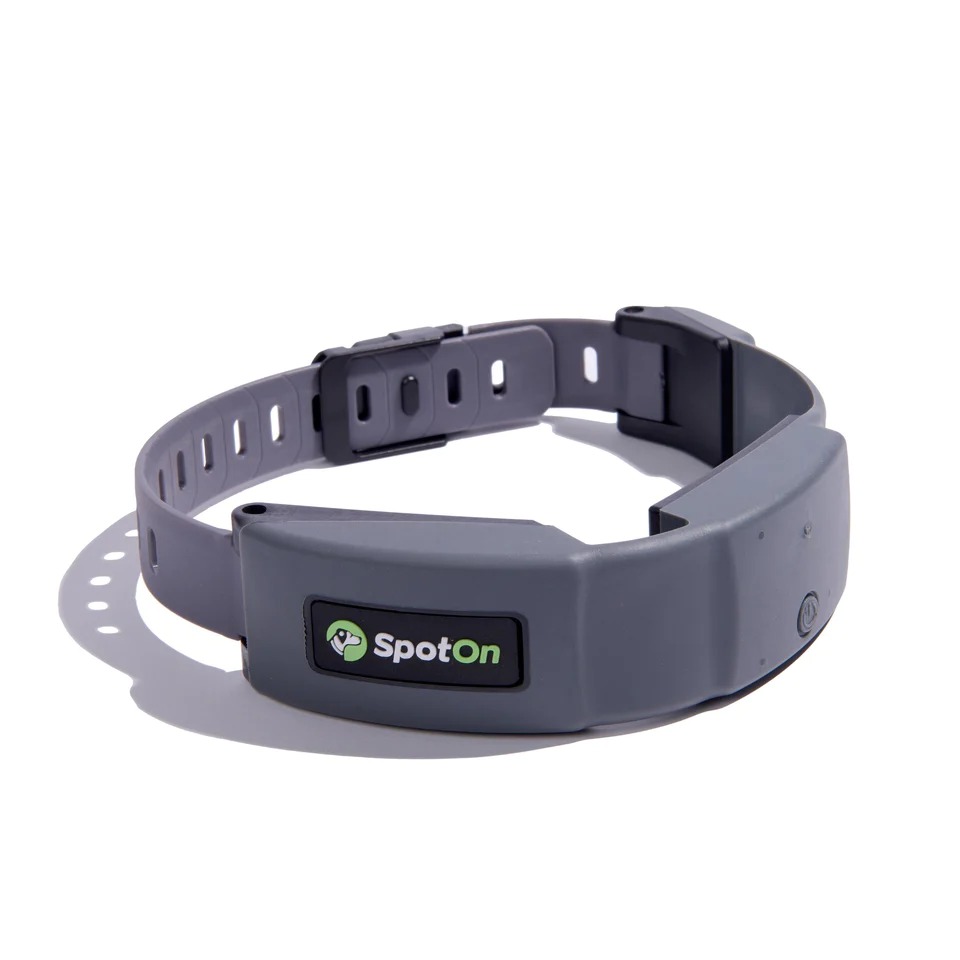 Spot on GPS Invisible Dog Fence
Style: Multi-collar purchases
Size: Small 10" – 12″
Budget Friendly Fence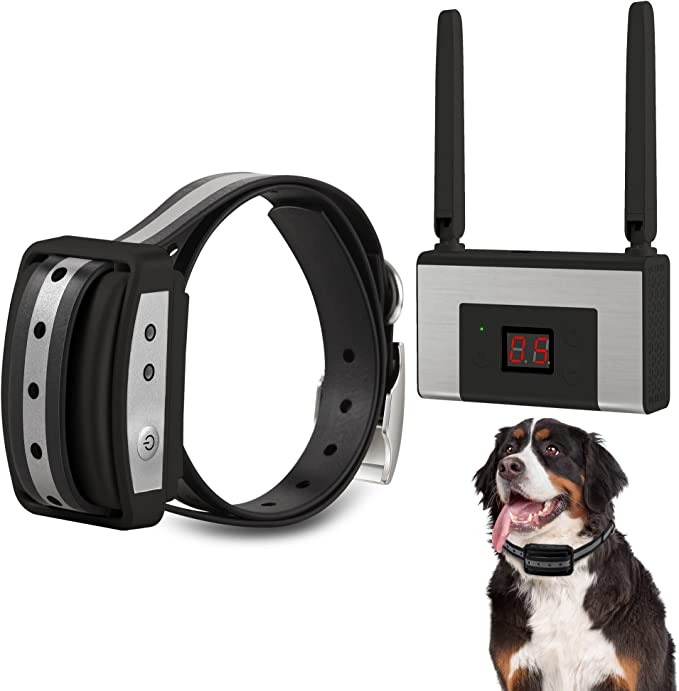 Focuser Invisible Dog Fence
Style: Wireless Dog Fence
Size: Small 10" – 12″
Best Lightweight Fence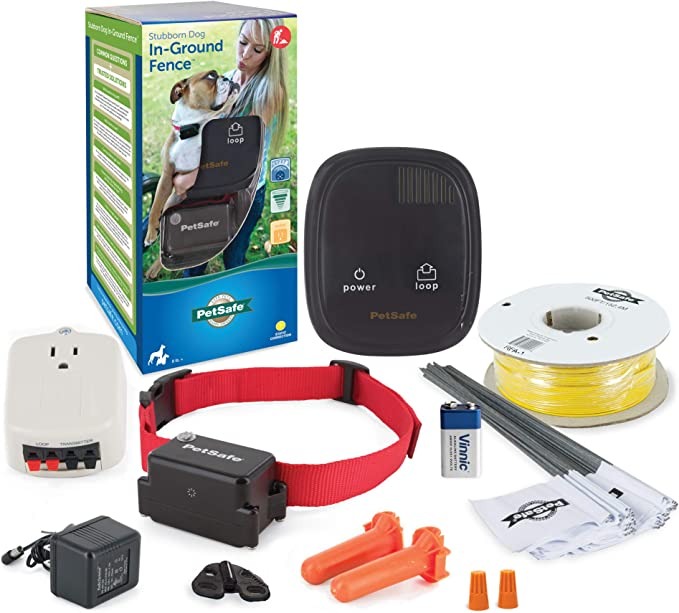 Petsafe YardMax Invisible Dog Fence
20 Gauge Wire Kit

500 ft (1/3 Acre)
Best For Wide Area Fence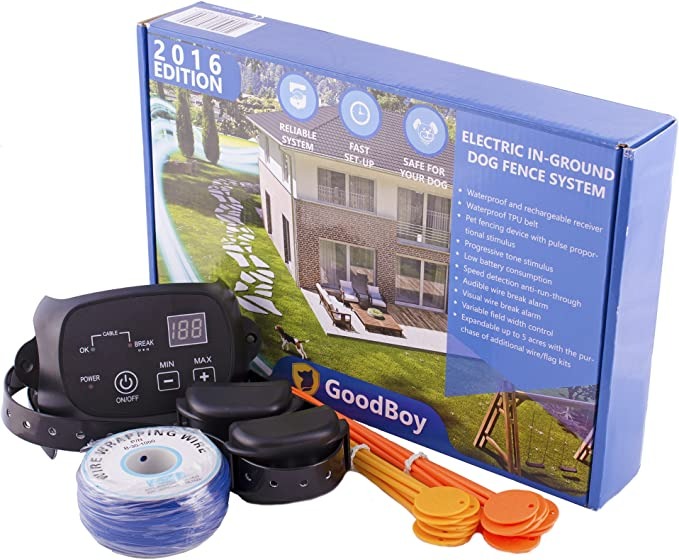 Good-Boy Invisible Dog Fence
Style: Electric Underground Fence
Weight: 1.8 Pound
Before you buy fences be aware of a few things such as how much of a radius is it giving your dog, what's the installation plan and does it suit your dog.
Be careful with the electric shock it gives to the dogs! We are always in a search of something not expensive yet reliable, before you purchase the fences, do check these measures.
10 Best Invisible Dog Fences
Let's head over and see the best invisible dog fences available in the market.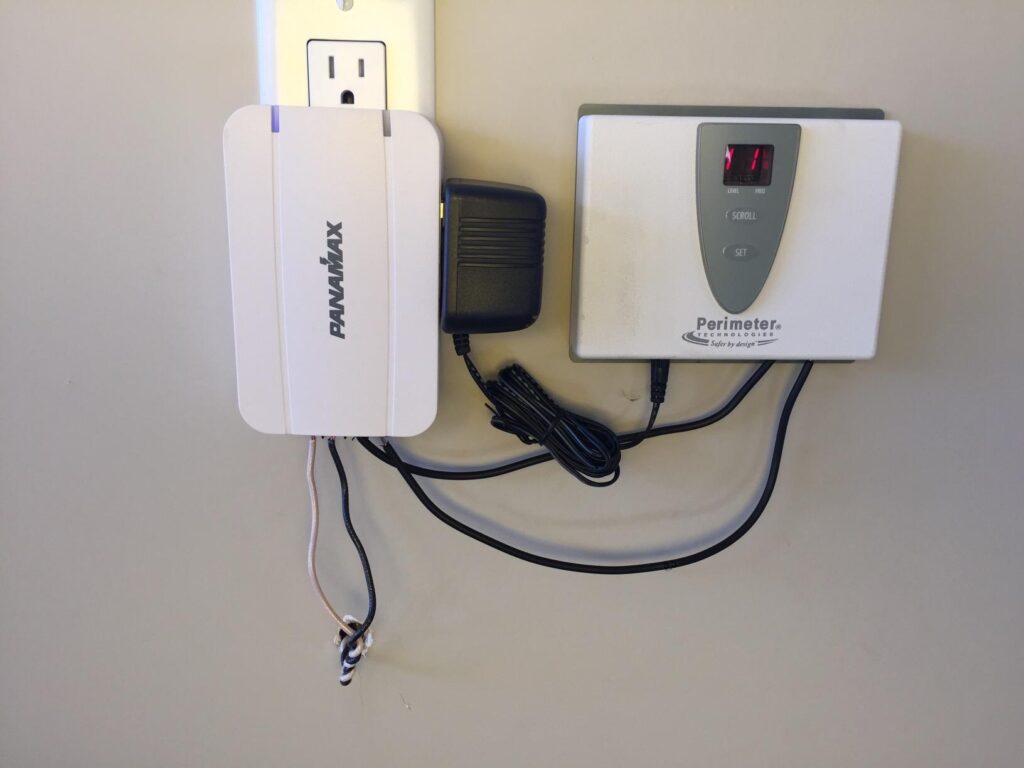 You can guess the fence quality by the name of the fence, and it might sound a little dangerous, but trust us, it's the best for your dog's safety. This extreme fence comes in different diameters, meaning you can order as large or as small of this fence as you want.
You can take this invisible fence on your trips or set the pet containment system anywhere; you only need to take the pet collar and set its tone mode. It ensures the waterproof qualities to let your dog roam a little in the rain! It comes with a dog collar which also includes water resistivity.
You can also place an order according to the number of dogs you have, which would give you more collars and a larger radius of the electric fence. Extreme dog fence installation is convenient and easy to do.
Specifications
It covers up to 6 acres.
Greater battery life
Temperature checker
Waterproof and submersible
Pros
The collar is made of rubber which feels comfortable for dogs.
This electric dog fence is rechargeable and can be used for a longer time duration.
The price is quite affordable.
Cons
Installing the extreme dog fence could be time-consuming.
Testers Verdict
Our team has tested this extreme dog fence, and they loved the services provided by the company. They also mentioned that this invisible fence comes with different diameters, which can be used per your requirement. The dog collar is waterproof and rechargeable.
There is only one flaw in this extreme dog fence which some buyers pointed out. According to them, the setting up of the extreme dog fence is time-consuming.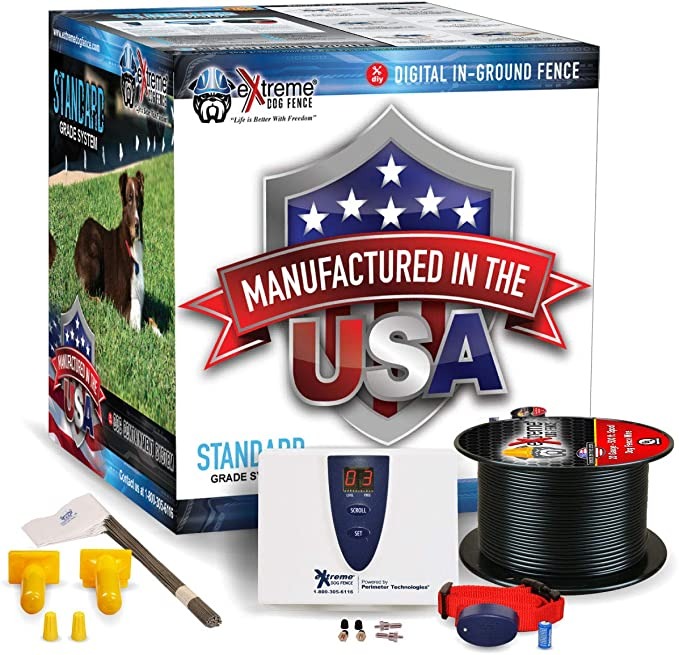 Extreme Invisible Dog Fence
The price of "Extreme Invisible Dog Fence" varies, so check the latest price at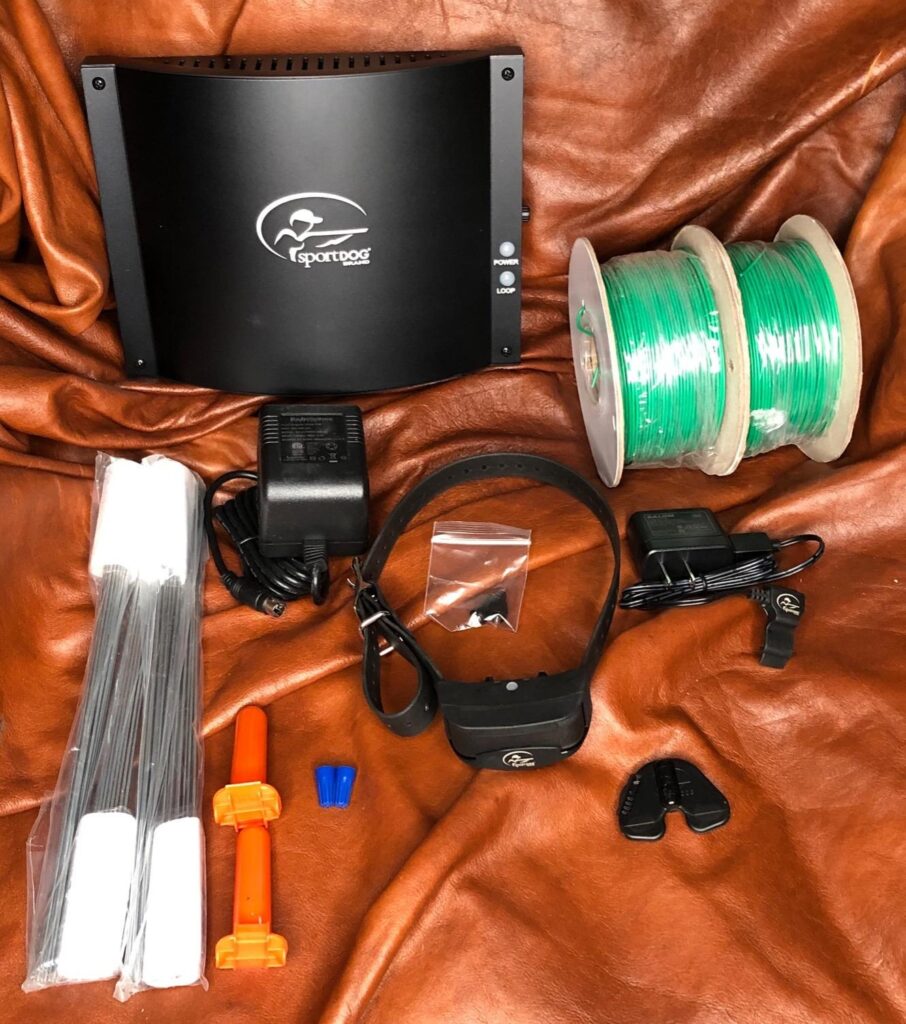 What did you think of the words, ground dog fence? It does not sound dangerous and seems easy to handle, right? This dog fence is wired under the ground and supports a fully electric system. It comes with a rechargeable collar.
Your dog is not going to sit and relax; the company understands this, which is why they have a built-in water facility that provides protection. The dog fence covers a wide range of areas; you can use it as a wall-mounted fence or buried fence. No need to worry and take your dog with you to your lake house or farmhouse!
Sports dog company truly understands your problems and thus, provides you the best solution in a variety of invisible dog fences. They have different types of dog fences, wired, on-ground, or even wireless fences. Most invisible fences are very straightforward and can be set up in any place easily. Going for a trip, take your best buddy with you.
Specifications
Longer Battery life.
Contains pets up to 100 acres
Full gear set.
Technology supporting water resistance.
Pros
Proper guidelines support installation.
The dog collar can be recharged, so you do not need to depose it after a single use.
It can be used for any dog breed.
Cons
This might not be able to use for a longer period.
Tester Verdict
The reviews by testers are positive; they loved how the ground fence is made for sports dogs. Gives a variety of options according to the area coverage. Also, the dog's collar can be used on small to large dogs.
Few disagreed that it cannot be used for a longer time. After some time, you would need to buy a new one, and it's a waste of money.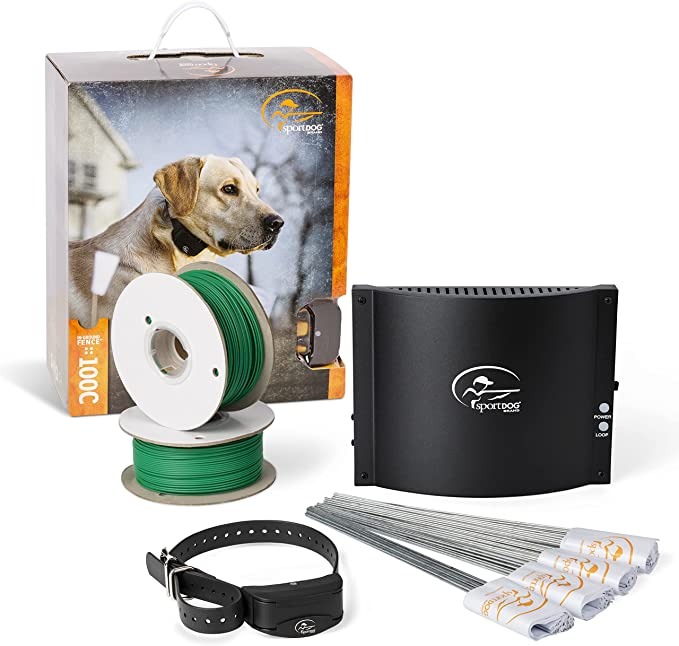 Sport Invisible Dog Fence 
The price of "Sport Invisible Dog Fence " varies, so check the latest price at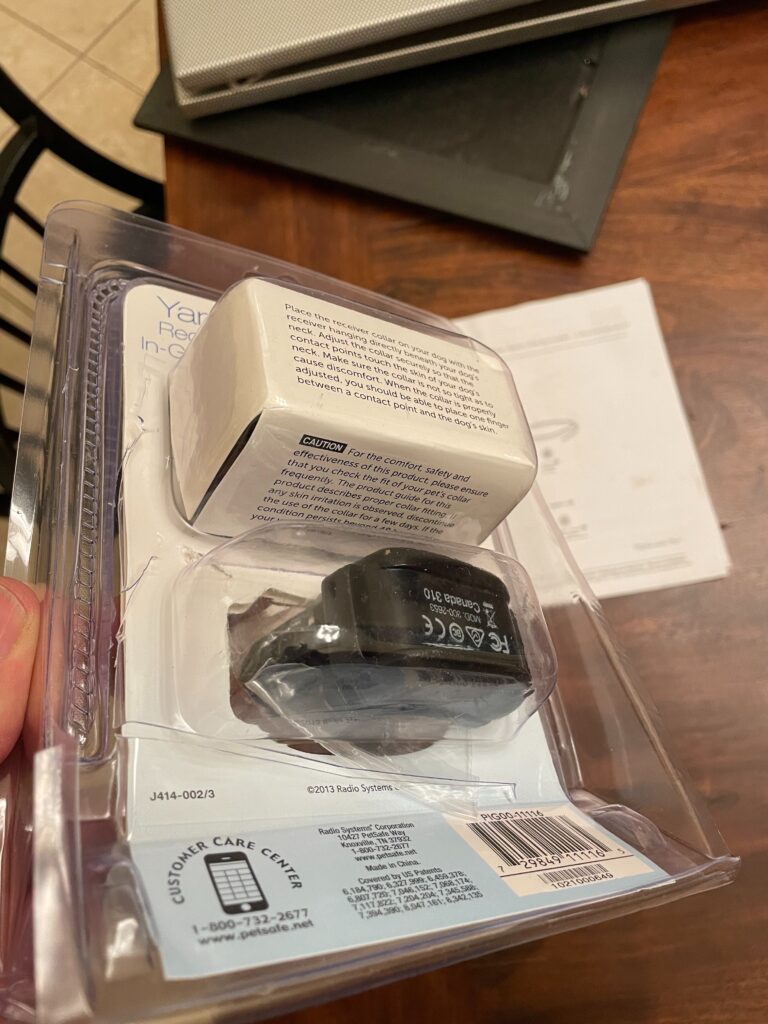 You should make up your mind to buy this invisible fence because you will have a wireless fence that can be used indoors and outdoors.
The best thing is that you can use this for your other pets. Pet safe brings you the best invisible dog fence, which shields a larger area of space for your dog. There is a built-in feature that first alerts the dog and then corrects them for their safety, and if they still try to run away from the designated space, the rechargeable dog fence would alert the dog through a collar.
The wireless invisible dog fence gives levels of static stimulation that will bring your dog back home safely. The dog collar is very soft and comfortable. It provides comfort to the dog's neck.
Specifications
Supports maximum yard area.
5 levels of correction.
They are used indoors and outdoors.
Easy installation.
Pros
You get proper training for using this wireless invisible dog fence.
It supports several dogs' protection at a time.
You can set a boundary for your dog according to your perspectives.
Cons
It is easy for dogs to learn how to escape the invisible fence as it does not give a tough time in correcting the dogs.
Testers Verdict
Our fellow members loved the results of this invisible dog fence. There are no weight restrictions for the dogs to use its waterproof collar. The company gives protection indoors and outdoors. Also, this invisible fence is easy to install.
Some testers claimed that dogs could learn to escape from the protected area as there is no such repelling shield in the dog collar.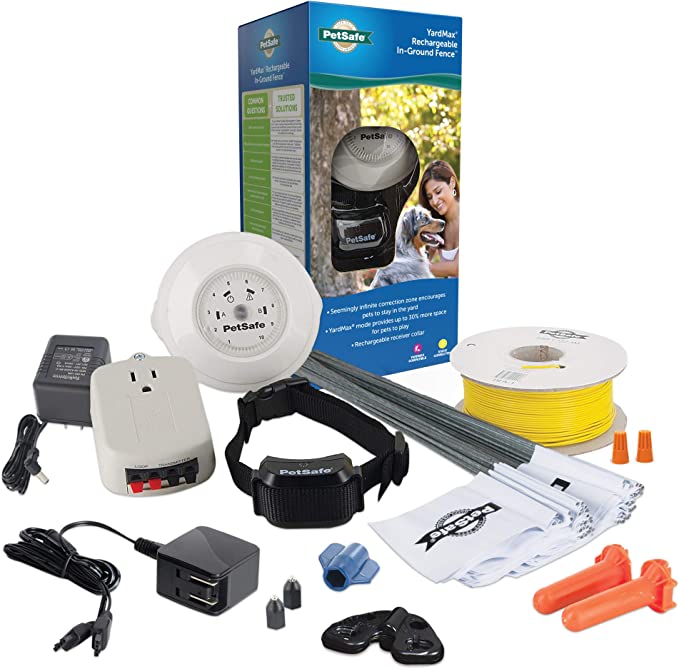 PetSafe Invisible Dog Fence
The price of "PetSafe Invisible Dog Fence" varies, so check the latest price at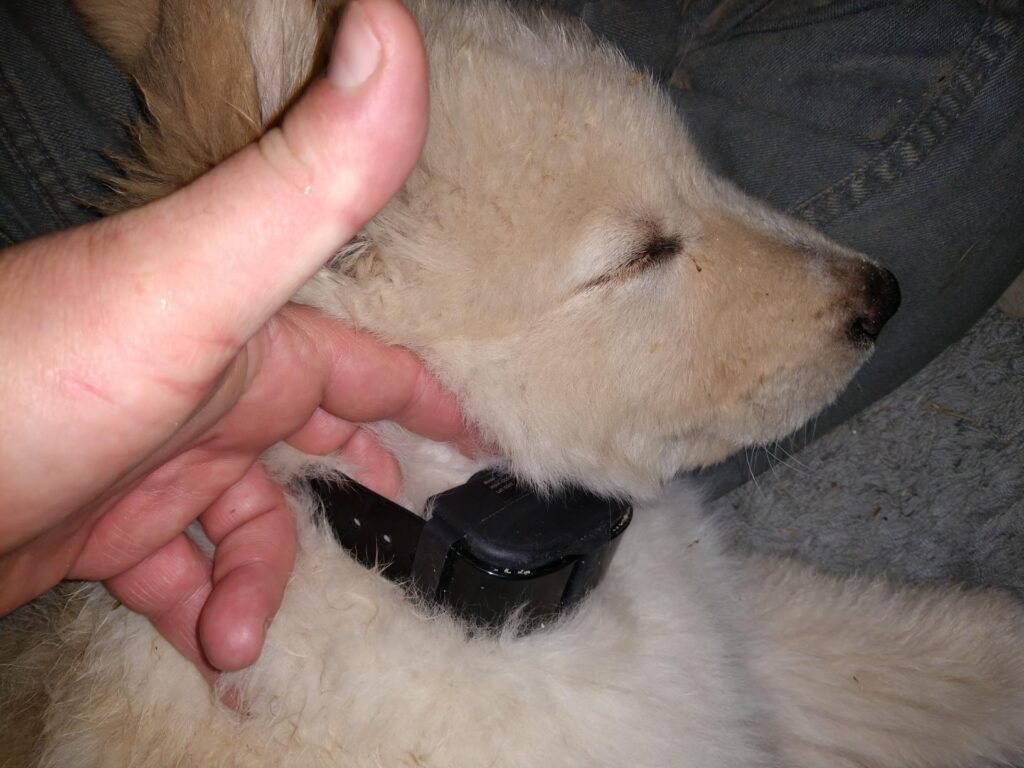 Your dog needs protection, but they also deserve freedom for its own sake. This electric dog fence is perfect for training your dog. This comes with a remote which supports multiple dogs' protection at a time. If you are a dog owner who has many of them, then this is the best call for you to avail yourself.
You can fully customize the area to be under the protection of this wireless dog fence. Also, you need not worry about the multiple dog collars because it is safe from electric shock and gives water protection as well. Dogs won't stay indoors at all and would love to play around. The dog waterproof collar can be used on rainy days.
There is an alert sound and a vibration that keeps a dog inside the fence. You can choose the levels of collar for your dog easily.
Specifications
Long-lasting batteries.
Dog collar comes with tone mode settings.
Double protected wireless dog fence.
Customization for the fence.
Pros
A wireless electric fence can be used for a number of dogs at a time.
Any dog breed can use the collar.
Best for training your dogs.
Cons
The process of connecting the collar to the system is complicated.
Testers Verdict
The testing members loved the variety this electric fence is giving to the dog owners. At a time, you can have a number of collars for your dogs. This wireless pet containment system includes a feature that you can set it up according to your area.
The flaw which few buyers pointed out was that the procedure of developing a connection and again disconnecting it with the collar is time-consuming, and also sometimes it fails to do so.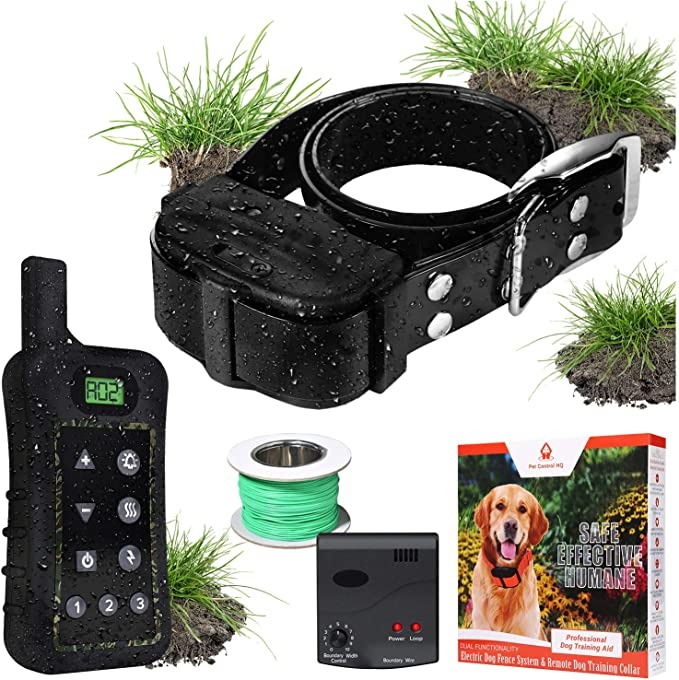 Pet Control Invisible Dog Fence
The price of "Pet Control Invisible Dog Fence" varies, so check the latest price at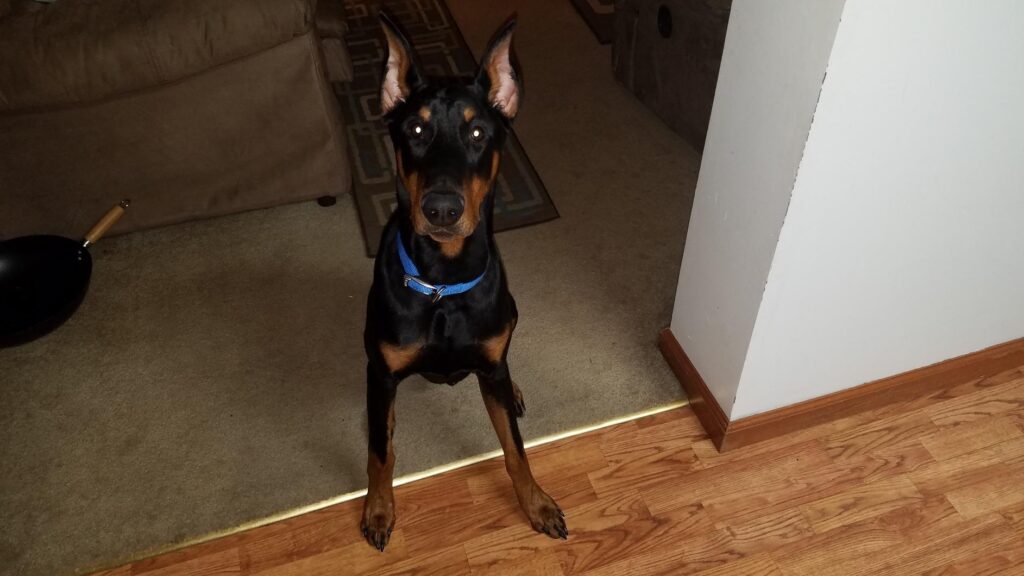 You might be thinking why should one put a dog fence, wireless fence, or even an electric invisible fence for a dog! Well, the answer is you will not need to worry about your dog escaping and you won't have to guard them all the time. They deserve to play around while being protected from running away.
This electric dog fence helps the dog to contain itself within a safe radius. There is a radar that activates itself when the dog tries to leave the protected area. The best feature is that it's invisible and cannot be seen by dogs because yes, dogs are intelligent and have ways to dodge these fences. Also, some dogs are stubborn, and they get irritated by the physical appearance of the wall. It makes them nervous and conscious. The solution is to use buried invisible fences that do not appear on the ground.
Secure the area up to whatever meters you want to. They also come with charged dog collars. These invisible dog fences use only a collar around the dog's neck, and the dog gets an alert to keep them safe through electric signals.
Specifications
Security control system in the palm of your hand.
Reliable stronger signal with updated copper wire
Adjusted in any space.
Installed undergrounds.
Pros
The company gives you the guidebook for easy setup.
Multiple waterproof dog collars are part of the package.
Available at an affordable
Cons
The wires are extremely thin in size and can break at any time.
Testers Verdict
Our team tested this electric dog fence, and the reviews are pretty satisfactory. The invisible dog fence systems provide safety, and the invisibility ensures your dog can relish the freedom without planning to escape the area. The setup is convenient and underground.
The disadvantage highlighted in this dog fence is that wires are thin and can be ripped anytime, so you would be needing extra caution while setting that up.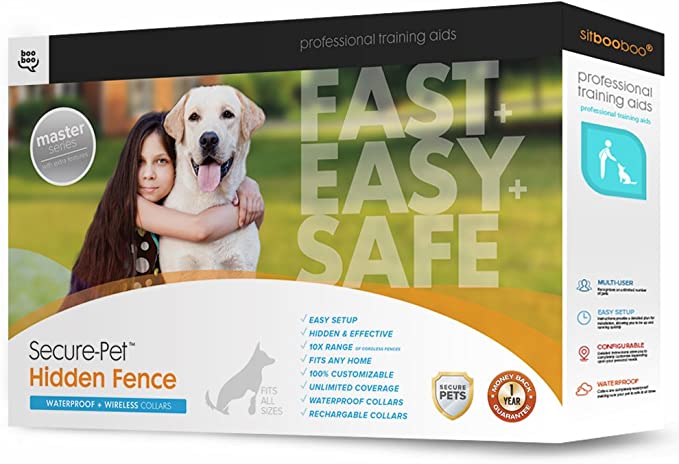 Sit Boo-Boo Electric Invisible Dog Fence
The price of "Sit Boo-Boo Electric Invisible Dog Fence" varies, so check the latest price at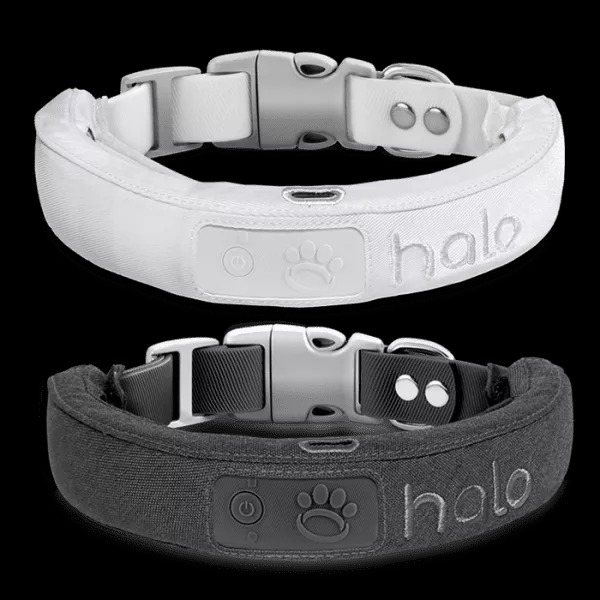 Thinking about the wireless fence because you do not want your dog to believe that they are under the protection? Wanting to go with the latest technology? Well, stay with us!
Halo brings you the wireless fence, which needs no installations, and now you do not need to set up the fence. You can take your dog to lush forest property, and no worries!
All you are going to do is put a collar on your dog and connect your phone with it.
With the help of GPS, you can put some guard on your dog regardless of any place. This also comes with the training kit, which means you relax and learn how to bring a peaceful and safe place for your best buddy! GPS will help you track and keep the pet inside the safe zone. The whole wireless dog fence system is installed in a single collar which, can safeguard the dog with the help of tone-setting.
Specifications
GPS system.
Wireless dog fence.
Different sizes in pet collars.
Easy containment system.
Pros
You can adjust the tone-setting with the collar around your pet's neck.
It is a proven safe wireless pet collar.
Proper veterinary guidance.
Cons
A bit costly as it is using the latest technology for the safe pet fence.
Testers Verdict
Our members loved the newest technology used in this electric dog fence which provides a battery pack, a GPS system that enables the use of the pet's collar anywhere, and last but not least, the, pet-safe wireless fence.
There is only one disadvantage highlighted by testers with regard to price, as compared to other invisible fences which come with fence lines, but this one is a wireless dog fence, and thus, it seems more expensive.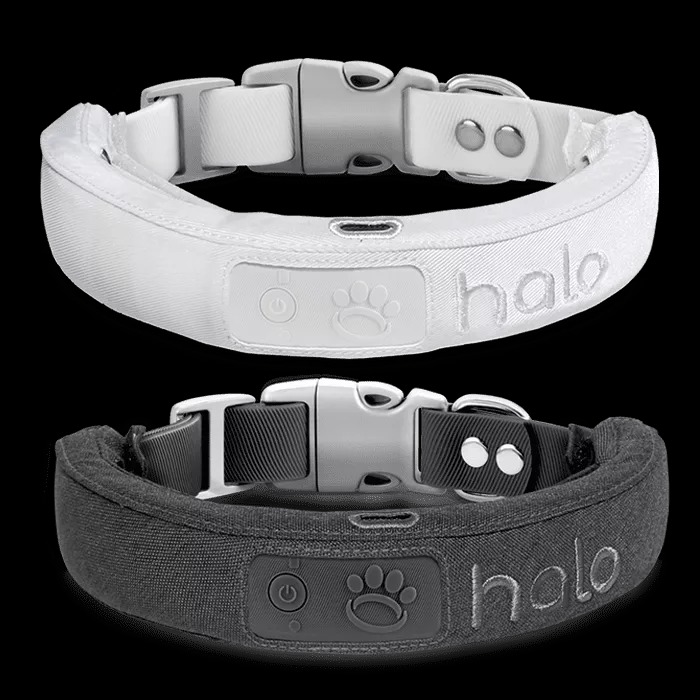 Halo GPS Invisible Dog Fence
The price of "Halo GPS Invisible Dog Fence" varies, so check the latest price at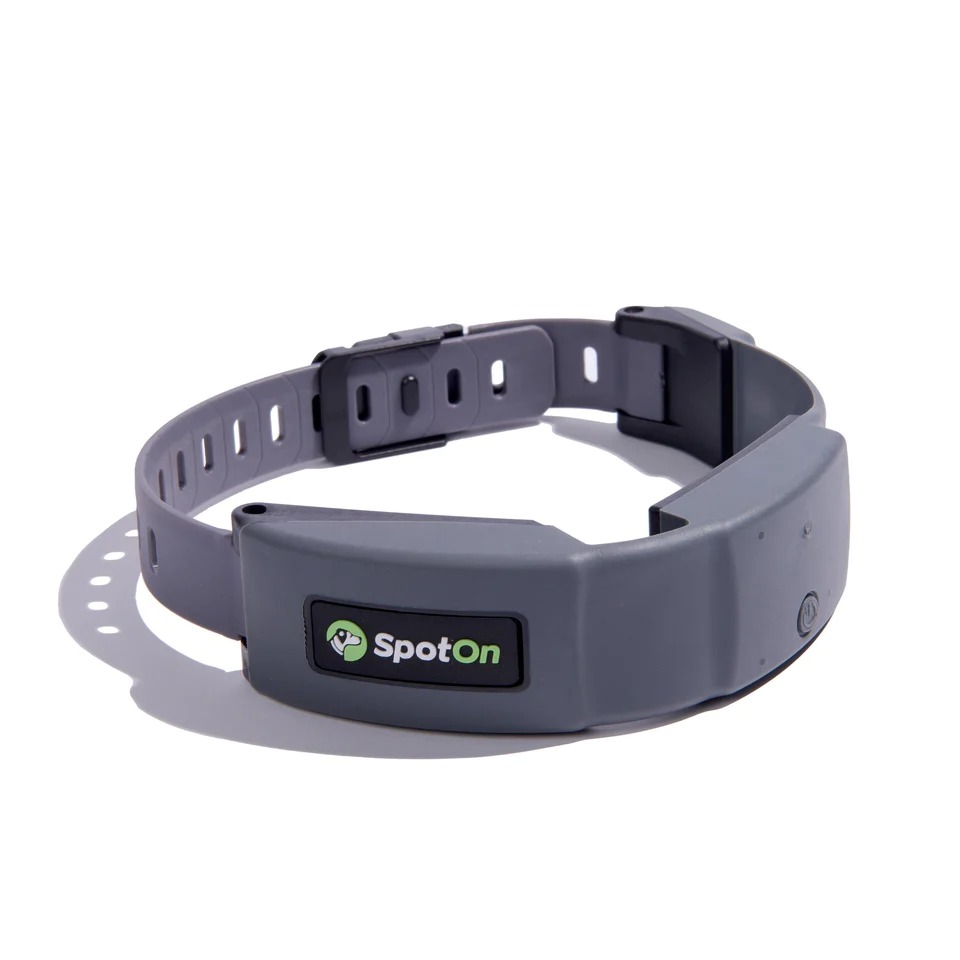 Multi collar and multiple users wireless dog fence. There is no need to set a fence line, which is approved by veterinary advice. This best wireless invisible fence comes with a separate collar which works as a guard for dogs. No need for wall-mounted transmitters or any hassle.
It provides a static correction to your buddy just through a pet collar which is to be put around the neck. The spot on company gives canine education.
The best thing is that if your dog is stubborn and you are worried about the in-ground dog fence or ground dog fence system then this is the best shoot for you. It is dog safe and you can set a tone-only mode. If you want to enjoy the trips with the protection of your dog then GPS invisible dog fence is the best solution. They require no setup and easily fit in the dog's neck, they are comfortable and easy to carry as well.
Specifications
No fence lines.
Pet safe wireless.
Special waterproof collar.
True location GPS technology
Pros
Dog owners admired the fact that this comes with an extreme dog fence kit.
Dogs safely can wear a collar around their necks.
Dogs cannot approach the fence because there is no physical fence present.
Cons
Static correction might trigger some stubborn dogs.
Testers Verdict
The team loved the pet-safe wireless fence which gives the ultimate control to contain your dog in a perimeter without buried boundary wire or traditional fence. If a dog approaches a physical containment system that would provide them with an incentive to escape, this wireless fence will give them freedom.
The only flaw mentioned was that static correction could cause irritation and make dogs aggressive sometimes.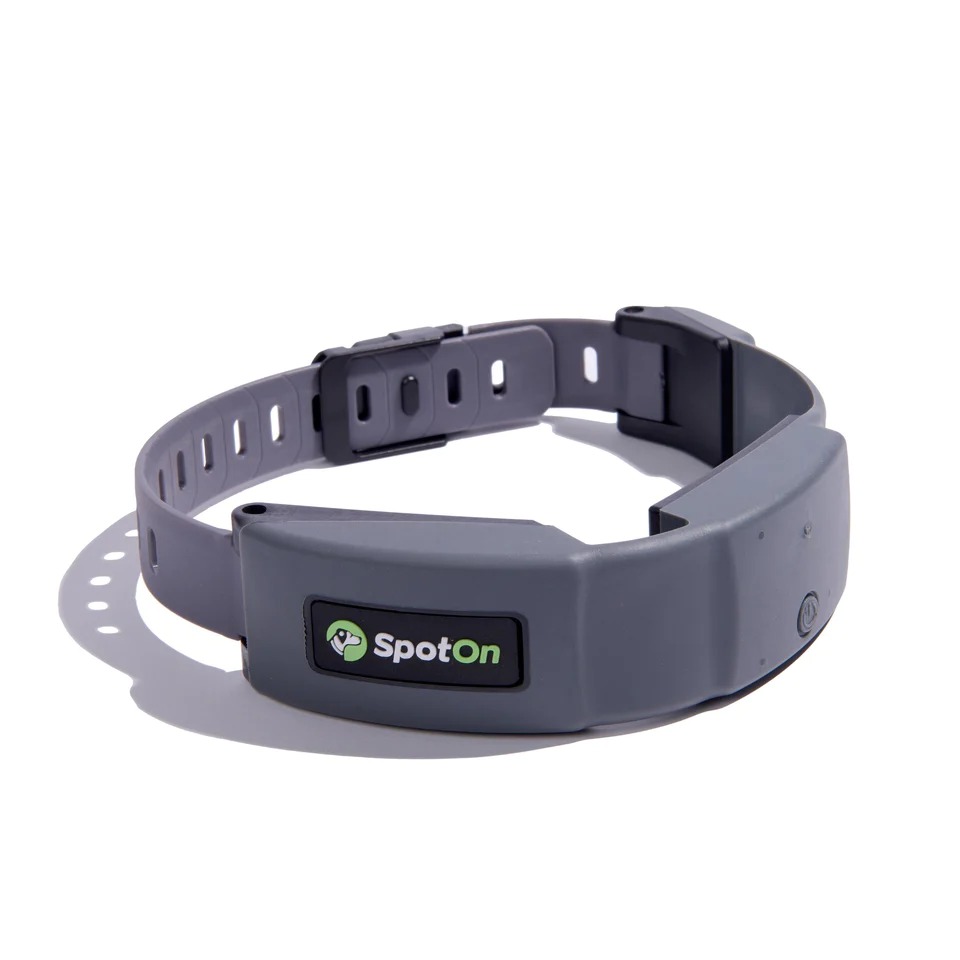 Spot on GPS Invisible Dog Fence
The price of "Spot on GPS Invisible Dog Fence" varies, so check the latest price at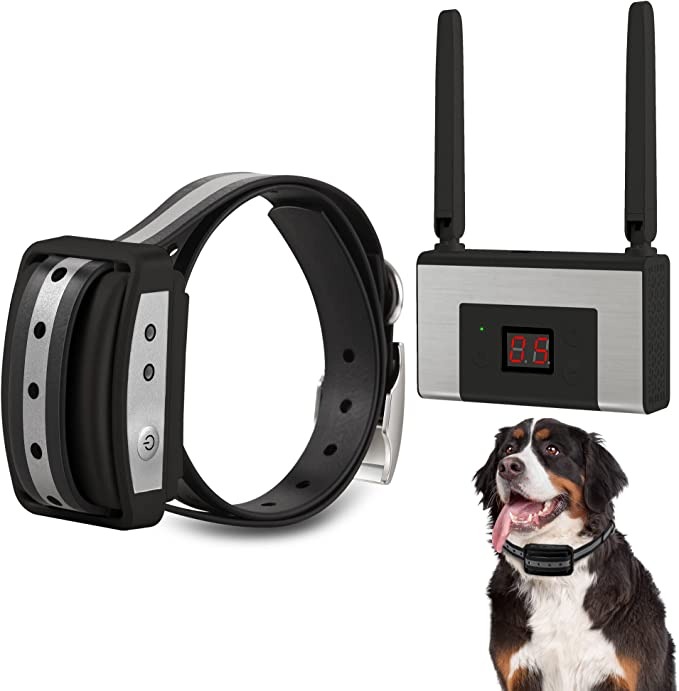 This containment system gives your pet the best guard, which can go up to a radius of meters. No needto mount the fence lines on the wall or bury them in the ground. It's the collar that plays the safety role. You can carry it around anywhere and have no fuss for packing up. Only take a collar that can be handheld.
Pet safe collar is waterproof and provides a wireless dog fence. Convenient to use the invisible fence which needs no experts. The best point is that it comes with a backup battery because now your dog won't hurt themselves and sneak around randomly.
You need to focus on the levels of corrections as well for a better security system and the focuser gives a number of correction settings. Remember one thing that not every dog needs a hard time in learning how to stay in a marked area, some learn fast and easily. The static correction should be adjusted accordingly.
Specifications
Backup battery.
Built-in safety chip.
Levels of correction.
Rechargeable.
Pros
Focusers provide you with the solution of a wireless dog fence that needs no physical fence.
The dog collar is water-resistant.
You can keep your dog safe within a great radius.
Cons
Many levels of corrections make it difficult for you to choose the proper alert mode for your dog.
Testers Verdict
Our team loved the fact that this comes with a battery backup because many times, the invisible fence faces power breakdowns, and then the dog protection is at risk. Also, this is completely wireless, which is best because you can assign your dog an area with a simple setting.
The flaw in this one is that you might fail to understand which alert system is best for your dog due to the many correction levels. The collar sends a shock to the dog to alert them so they stay inside the area. Your dog might not need much of the alert but due to this feature, you may be giving your dog high warnings.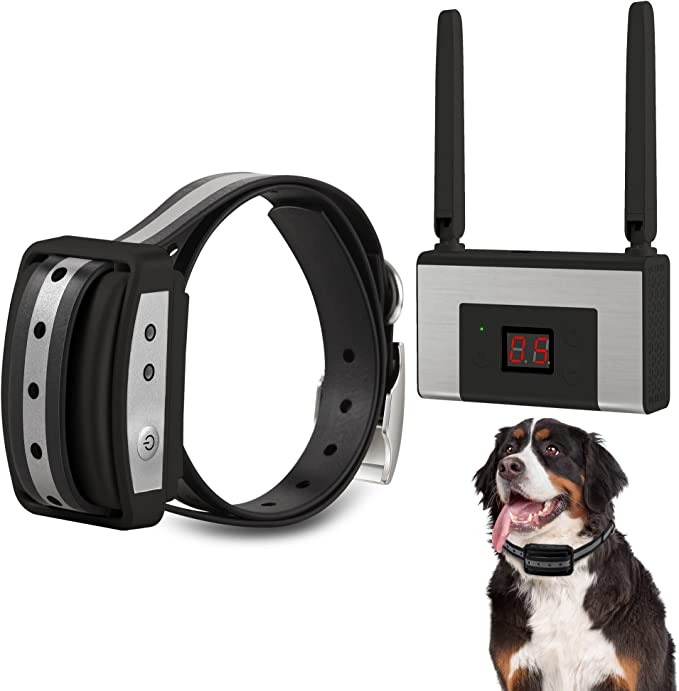 Focuser Invisible Dog Fence
The price of "Focuser Invisible Dog Fence" varies, so check the latest price at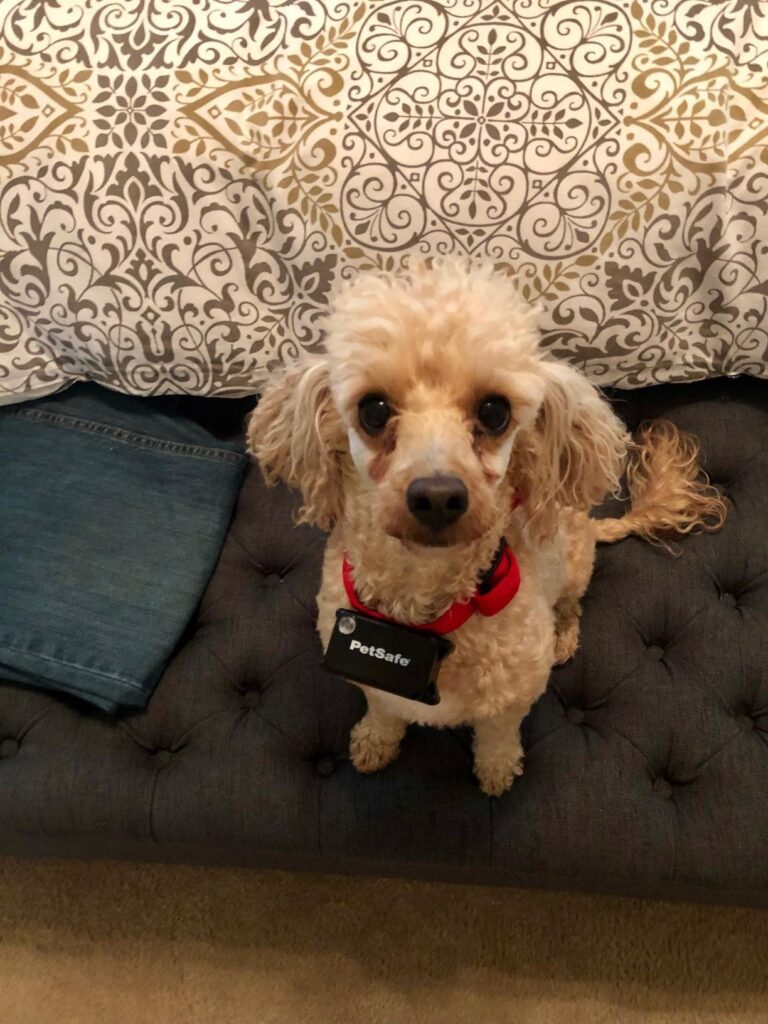 This one is the best containment system you can have for your pet because it is not costly. Even though you have to set it up the physical fence is still thin and won't let your dog approach it. No doubt dogs are intelligent and active pets who can be offended by the fence because they might think they are being contained in some area. Keeping in mind this, petsafe introduces an invisible dog fence.
It is a petsafe fence that goes wireless and with a remote, you can set the connection with your dog. It gives you the single level of tone mode setting and multiple levels of static.
The pet containment system gives a greater range of physical coverage with an even more advanced level of dog collar coverage.
Worrying for your stubborn dog? They are not under control? Well, no need to wait more because petsafe brings you the best solution which understands your worries! This is specially designed for stubborn dogs,; the plus point is that it can also be used by impaired dogs. The sound cannot warn the dogs with hearing issues but vibrations help them understand the commands. This device comes with a collar that can be set on a mode of vibrations as well as a tone that best suits both pets.
Specifications
Greater vibrations for static correction.
Pet collar fits every breed and size.
Easy installation.
Can be used for multiple dogs.
Pros
Suitable for stubborn and impaired pets so they can be corrected on time.
You can customize the area by your own choice.
Comes with a battery backup and multiple pet collars.
Cons
Being an underground dog fence, it causes electric signal issues for a static correction towards dogs.
Testers Verdict
Our fellow members loved the unique idea which is proposed by the company, it enables you to use it on your pets with hearing issues. There is a built-in vibration mode that would vibrate and warn the dogs. Plus, the price is so cheap that you can go for a try.
The flaw pointed out is the signal issues that many reported. As it's installed underground, electric signals sometimes fail to correct the dog. Sometimes dogs won't be sent signals and cross the marked areas, which may cause trouble for owners.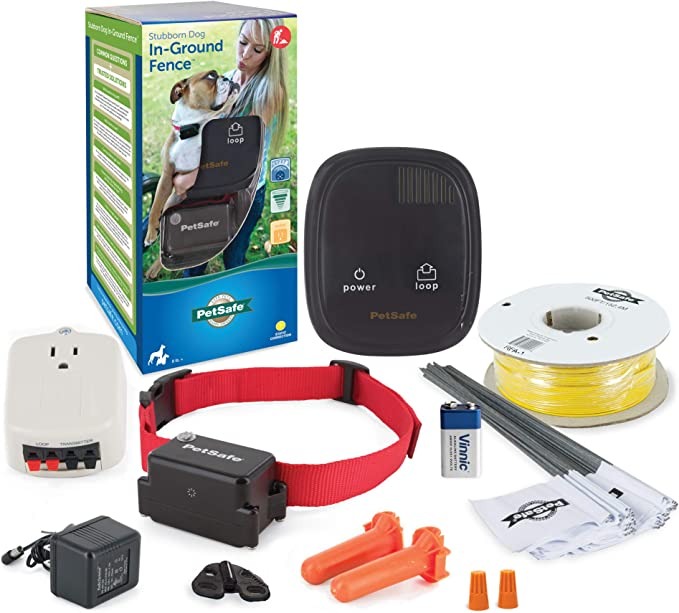 Petsafe YardMax Invisible Dog Fence
The price of " Petsafe YardMax Invisible Dog Fence" varies, so check the latest price at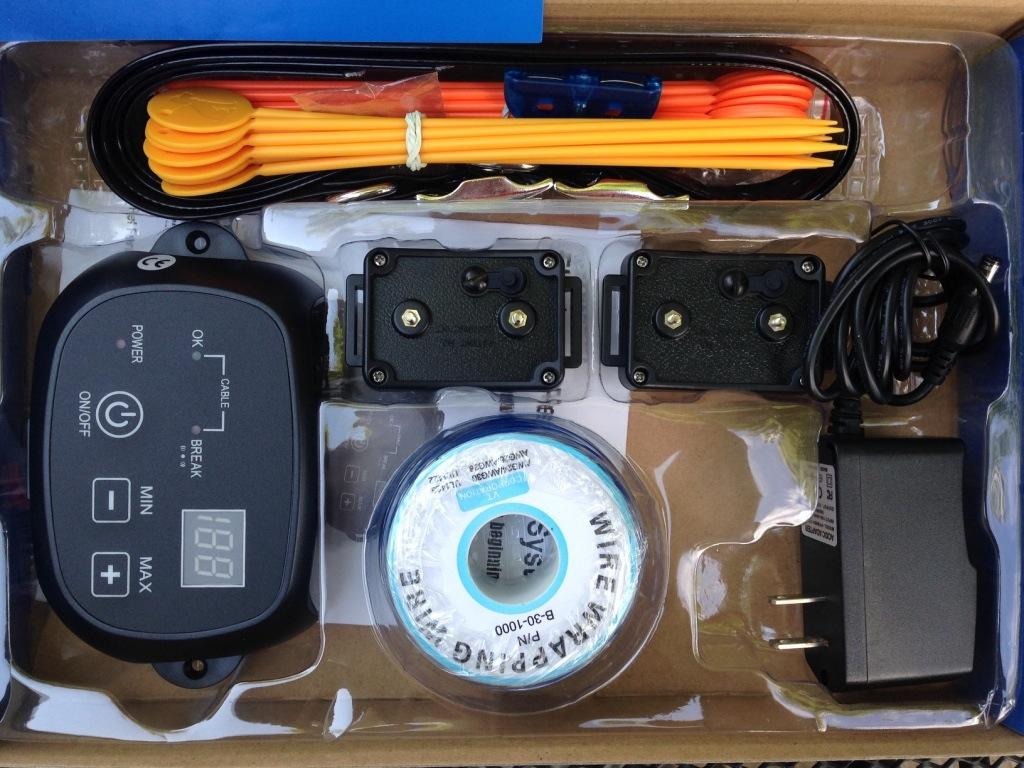 What are you waiting for, get your hands on a Good-boy invisible dog fence? The thing which makes many pet owners buy this one is the installation which is done under the grounds.
For your good boy, a good defense network is made which works instantly. Quality checks the durability of the pet containment system. Keep a note before you make any purchase on these invisible fence systems that they are meant to be used for a more extended time period, and check their durability before buying. Usually, they are a bit costly because they are covering the battery backups and other facilities so make sure they last long.
The wiring of the fence is thick and like others, this one does not cause issues with the electric signals.
This electric dog fence system can be used for a longer time period and also comes with a backup battery kit. You can also mark your area through which your dog would know they cannot escape.
Specifications
Battery kit.
In-ground containment system.
Comes with a manual of instructions.
Multiple dog collars.
Pros
Because of the buried wireless system your dog cannot approach the fence physically.
It is easy to set up and the collar is made to fit any size of the dog.
The tone mode setting is friendly which reminds your dog gently not to leave the marked area.
Cons
Though many wireless dog fences are cheap this invisible in-ground fence may sound costly to some buyers.
Testers Verdict
Our fellows liked the compact and feasible dog fence which gives endless protection and freedom to the dog. It comes with a backup battery which can be used anytime. Also, the static correction levels are gentle with the dogs. Static correction should be tested and kept at the least point so many can adjust towards it easily.
Price is the issue that makes this product a little questionable because fully wireless pet containment systems are cheaper as compared to this one.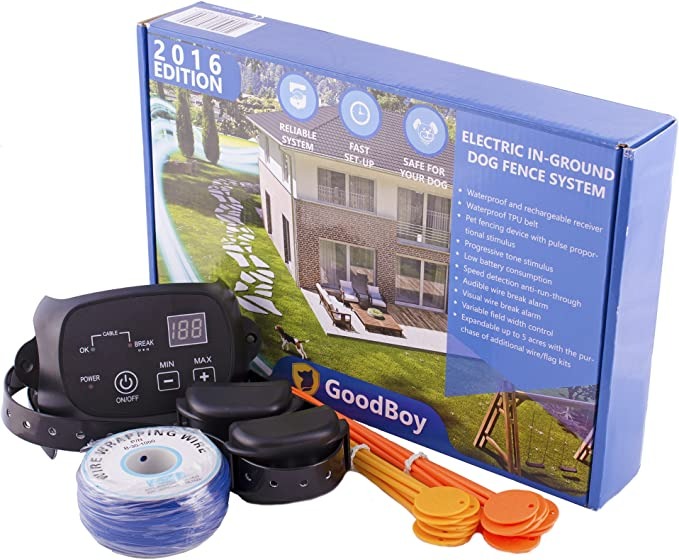 Good-Boy Invisible Dog Fence
The price of "Good-Boy Invisible Dog Fence" varies, so check the latest price at
What to Consider When Choosing the Best Invisible Dog Fence
If you've already decided on which type of invisible fencing you'll purchase for your pet security, it's time to learn more about the various features of the different systems available on the market. These qualities are crucial while shopping for the best invisible dog fence for your companion.
Area Coverage
Your dog needs freedom of movement yet you cannot afford to let them escape and hurt themselves! The area you specified for your dog can be protected by the best electric dog fence or wireless dog fence.
The best dog fences provide you with an unlimited number of waterproof collars and containment systems. You should choose according to the number of dogs and which fence is suitable for you.
Many invisible fences would give you a wider range of containment systems with additional collars. They provide unlimited area coverage regardless of what place you are choosing to set it up. The best thing is they are also coming at a great price.
Area coverage should be your prime concern to consider because if your dog gets a small area to roam around then they might get depressed and if they get a larger area there are chances, they might get lost in between. Before you make a decision remember to decide the area which best suits your dog.
Containing vs. Repelling
The big difference between these two qualities is that repelling would keep your best buddy away from the danger and repel them but containing would provide them some specific area fencing. Most repelling is done through a wireless containment system which comes with an extreme dog fence kit such a as dog's collar which would alert the dog by tone setting.
The electric dog fence should be dog friendly. It should remind by giving a gentle reminder to your dog. It should provide greater options to be used on any size of the dog. An adjustable strap is an excellent way to give flexibility in sizes that fits perfectly.
Moreover, containing refers to the specified area fenced through the physical fencing. There is a need to fence the site physically. Containment systems do not mean that you need to put wall mounted fence or even a ground fence only, you can go for a buried or wireless dog fence as well.
Most of these fences can be installed indoors or even outdoors. No complications are present while setting the dog fence. This system can be adjusted according to the place; the best point is that it is completely waterproof. No need to worry about the electric shock in the rain!
Electronic Collars and Multiple Dogs
Electronic collars are the best invisible fences that become wireless dog fences, and you do not need to assemble wall-mounted fences or buried wires. The pet-safe collars come around the dog's neck and they can be repelled through a remote or GPS system.
With this fence, your dog's approaches to a physical fence are zero because it's all collar game! Your dog can carry the wireless collar anywhere and with the help of the GPS they can be restricted from certain places. The GPS in the collar would help you to specify a certain radius which can keep your dog in safe places.
Battery Backup and Surge Protector
The most important thing to keep in mind before you buy the dog fence is that they should have a battery backup in their kits and give surge protection. These things are usually a part of the containment systems but if it's not included get them as soon as possible. Battery backups and surge protectors both help in guarding against the electric damage which can occur at any time and if that happens your dog might have a benefit to leave the designated premises.
Handheld Remote
These remotes usually are part of the dog fence because through a remote you can keep an eye on your dog from running away. The remotes give an alert to the dog and you set them on a tone-only setting as well. Handheld remotes would give you and your dog freedom and you can take them to the lush forest properties as well. These remotes are pretty handy as they can be in your hand and if you see your dog being out of the marked area then just through a button you can send them the electric signals and the tone mode will alert them.
FAQs
What is an Electric Dog Fence?
The electric dog fence is a guard for your dog's safety which designates the area for them. They are allowed to move freely yet they are protected. There are varieties of dog fences which can be either physical, ground fences, electric fences, or invisible fences.
These are dog fence systems which can be wall-mounted systems or buried wires. They also come with a dog collar which will alert them when crossing the protected area.
How Do Electric Dog Fences Work?
The electric system transmits the electric signals which give an alert to the dog collar. The tone-only mode can decide what kind of signal you want your dog to have when they are leaving the space. It transmits the sound through a waterproof collar that is around their neck.
How to protect your dog fence from losing power?
The best way to avoid any power breakdown is to keep a surge protector and a backup battery kit time available. These are mainly electronic fences which can cause such issues. During the power break down the odds are greater of your dog running away so keep a battery backup all the time with you.
Is there any wireless pet containment system available for impaired dogs?
Yes, you can find many wireless pet fences around you. They are specially designed for either training or impaired pets. The system in the pet collar is that it vibrates on a certain level which gives a sensational feeling to the dogs and with time they would learn not to go near that marked area.
Conclusion
Dog's freedom and owner's peace of mind are the top priorities and thus companies made it easy and introduced the best invisible dog fences that act as a pet containment system. They are convenient to use and safe. Some electric dog fence systems also come with a veterinarian guide and can be used for training your dog. Despite its safety features, a pet containment system might sound a little uncomforting to some
The choice is yours which one you want to choose for your best buddy, every pet containment system is built in such a way that can suit any area. Invisible fences also come with static corrections which help the dog stay within the boundary.
If your dog causes issues with the physical fence then there is an option on the market for a wireless dog fence that can be the perfect fit for your dog. Also, if you travel a lot and want your buddy to join you then wireless dog fences are the best choice. These invisible fences give an electric signal to the collar around the dog's neck which alerts them, some have the ability to send vibrations. This mode setting can be achieved through static corrections.
We are hoping that this article has helped you in finding the best invisible dog fence available. If you like to give your dog an open space for roaming then an invisible fence is the way to go!
To find out how to give your pet a safe space. Let us know if you have any queries in the comment box.
Related Guides:
Post