At every place we've lived with our pups (at least six!), my biggest concern has always been if there was a fenced-in yard. My dogs like to roam free, explore, and sit outside, enjoying the fresh air.
Giving them the freedom to do that is important to me!
Now that I understand all of the options when it comes to invisible fences, looking for homes with fully fenced-in yards doesn't seem like as big of a deal. Even as a dog mama to multiple small dogs, there are some great invisible fence options!
A lot of pet parents may opt for some kind of invisible dog fence instead of a physical fence. Depending on the kind of fence system, it could cost less, require less work, and even be portable.
All-in-One Solution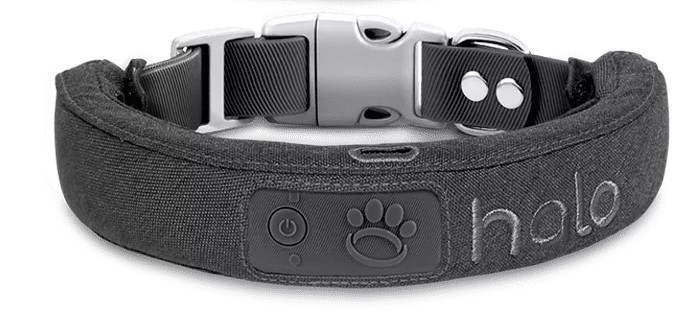 Halo Collar
Style: Wireless Dog Fence
Special Feature: All-In-One Safety Solution
Coverage Area: 1,200 Acres
For Large Spaces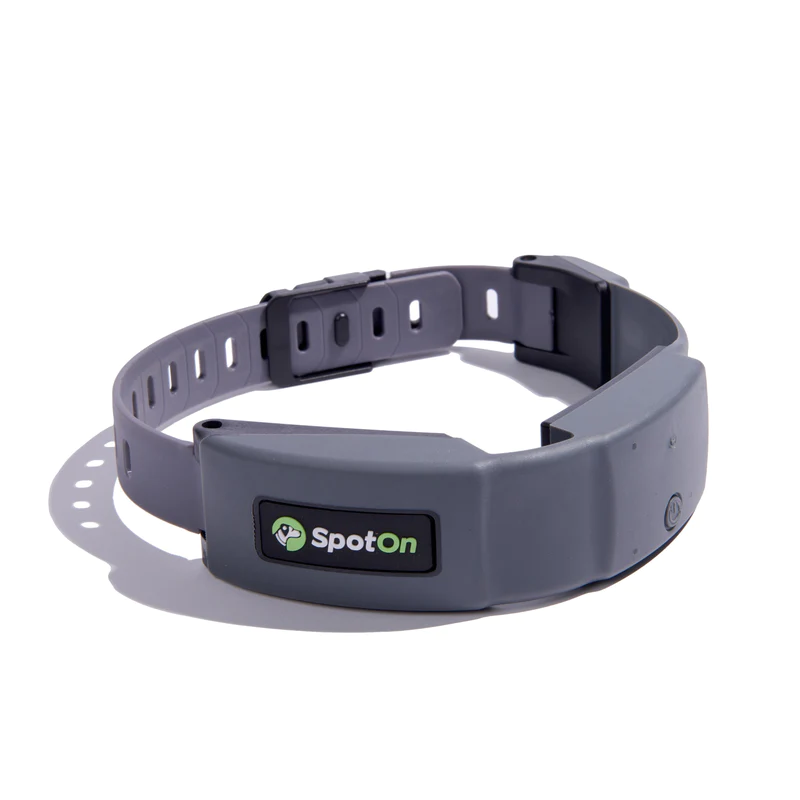 SpotOn Virtual Smart Fence
STYLE: GPS TRACKER
SPECIAL FEATURE: RELIABLE GPS FENCES
COVERAGE AREA: 1,000 ACRES
Compact Option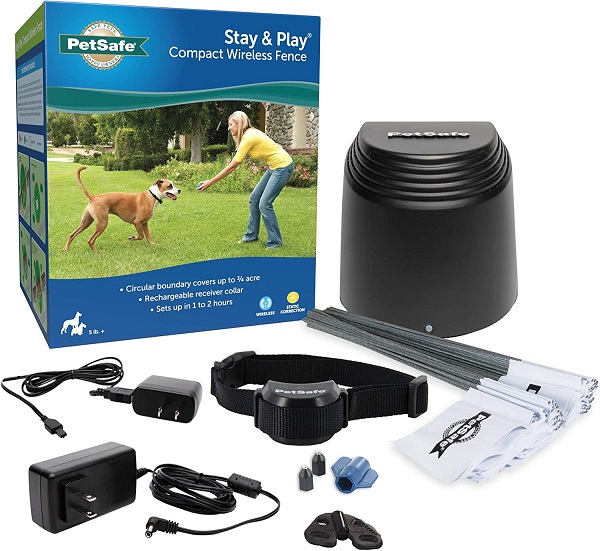 PetSafe Stay + Play Wireless Fence
STYLE: WIRELESS FENCE KIT
SPECIAL FEATURE: WATERPROOF
COVERAGE AREA: 3/4 ACRE
Best Reviewed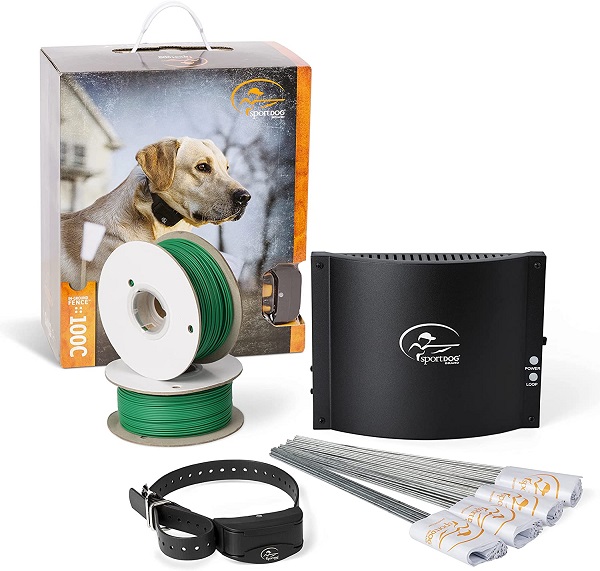 SportDOG In-Ground Fence System
STYLE: IN-GROUND SYSTEM
SPECIAL FEATURE: FOR UNLIMITED DOGS
COVERAGE AREA: 100 ACRES
Our Top Picks of the Best Invisible Dog Fence Systems
Below are details about a variety of invisible fences available today.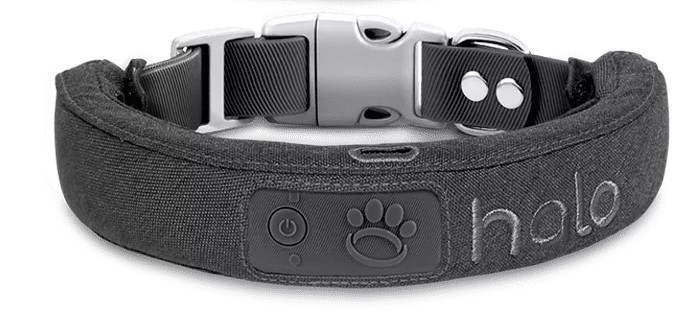 As a dog owner, I recently purchased the Halo 2+ Collar, and I have to say that I'm impressed with all the additional features this collar offers. It is a wireless dog fence, GPS tracking collar, activity tracker, and training collar, all at the same time.
It doesn't look like a traditional shock collar. The design is sleek and streamlined, and the receiver looks more comfortable than any other collar receiver I've seen. Plus, it's worth the price for everything that it offers.
The GPS tracking feature is a game-changer. I can always keep tabs on my dog's location, and if he ever does break out of the invisible fence system, I receive immediate notifications on my phone – something in-ground and wireless fences can't do.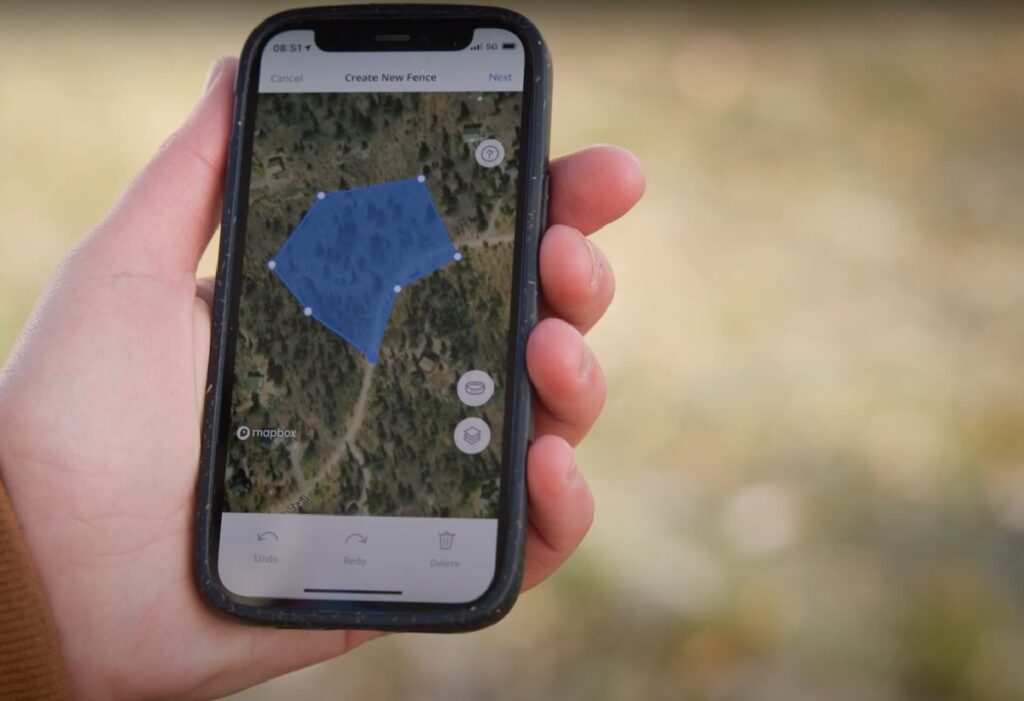 With GPS tracking, you can go directly to where your dog is. You can create up to 20 GPS fences using the app.
The waterproof collar sizes come in small, medium, and large (ranging from 11″ to 30.5″) with a rechargeable battery with 20+ hour battery life.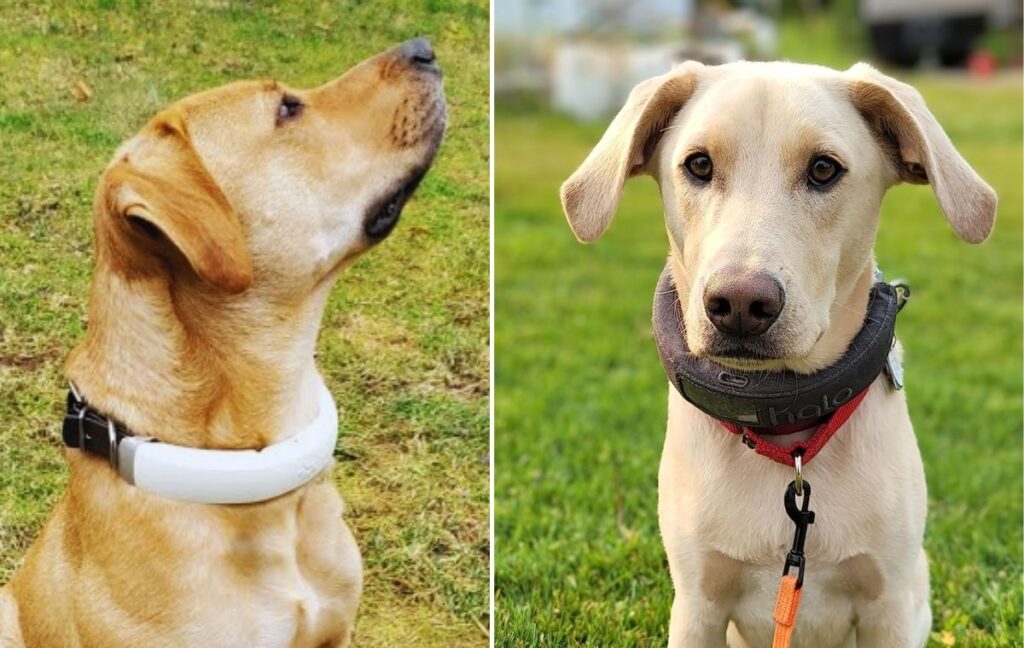 Pros
Three (customizable) prevention levels
Includes training from famous dog trainer Cesar Milan.
It's a portable system!
100% Satisfaction guarantee. Not satisfied, get a refund.
Cons
This wireless pet containment system costs more than underground fences.
Customer Reviews
Dog owners value the Halo Collar for its effective alerts, letting your dog roam safely in large areas. Even with challenging conditions like heavy snow, the collar ensures reliable containment, leading some to wish they'd bought it earlier.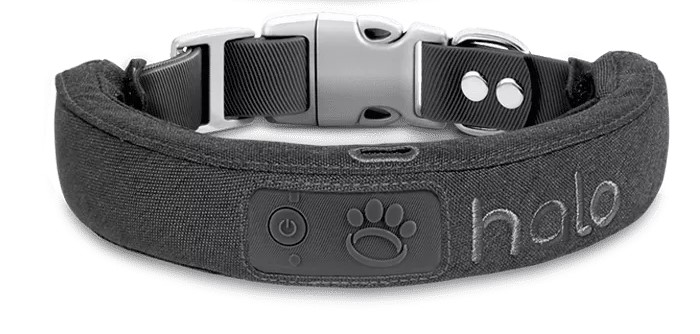 Halo Collar
The price of "Halo Collar" varies, so check the latest price at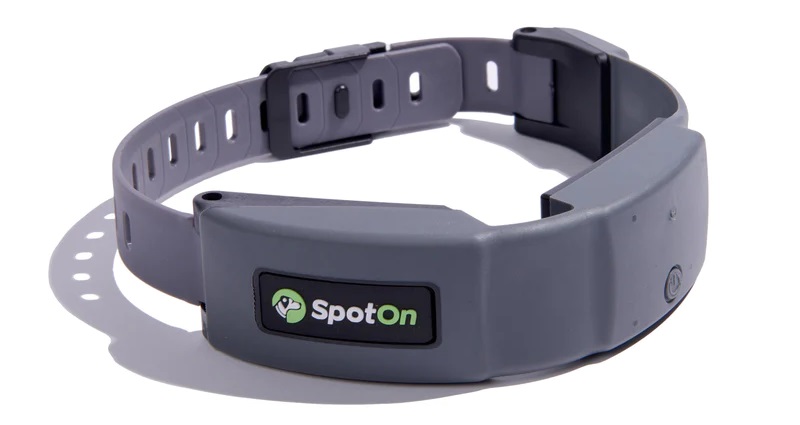 The SpotOn GPS fence system is amazing for pet owners with lots of land who want their pups to be able to run free. Create invisible dog fences from 1/2 acre up to 1,000 acres large property.
You can also add multiple collars to the app so that your multiple dogs are all on the same system.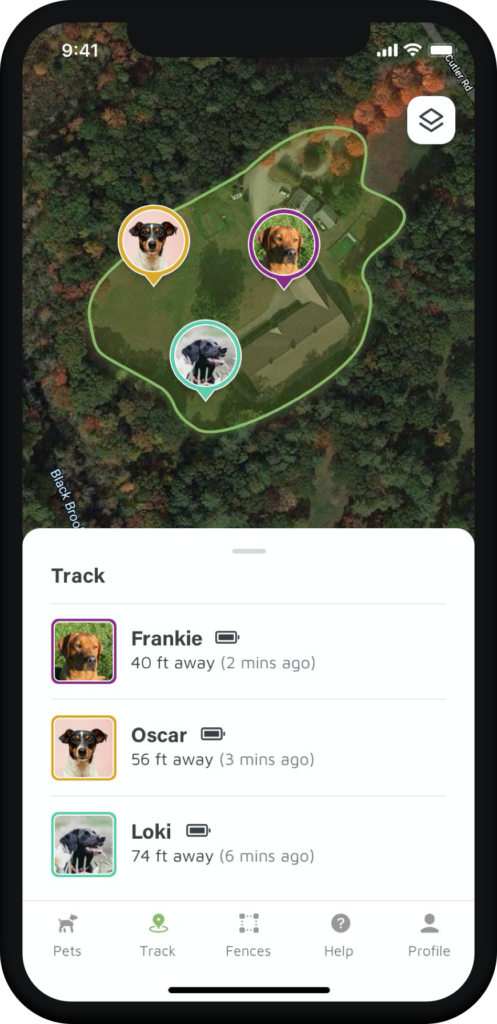 SpotOn GPS fence offers the unique feature of allowing customers to choose between AT&T or Verizon data plans.
The SpotOn virtual fencing system lets you have multiple invisible fences configured on your phone that you can toggle on and off. Battery life lasts up to 22 hours on one charge, and there are 30 levels of static correction.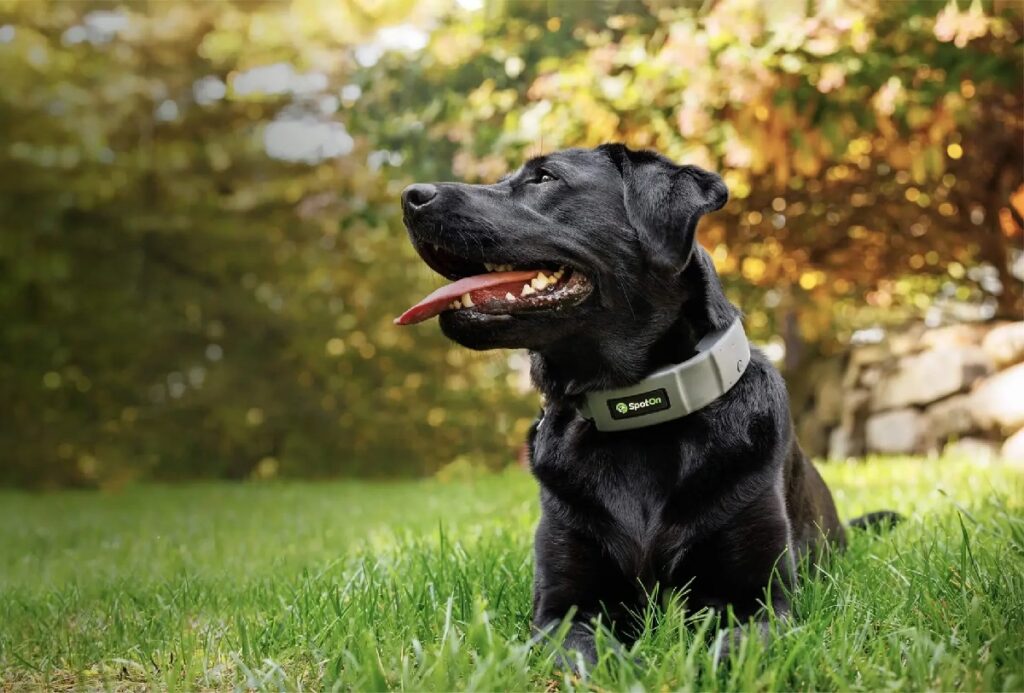 If you want your pup to have more room to run during the day and then keep them closer to home at night, you would just have two separate fences that you turn on and off.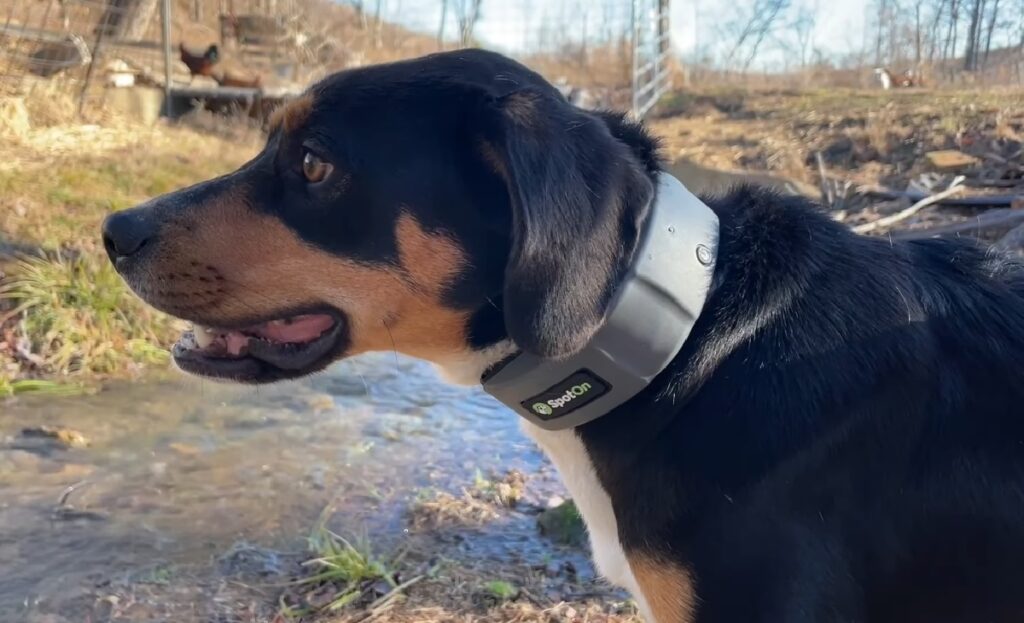 Pros
These wireless dog fences use the most advanced GPS technology
You'll get an automatic breach alert on your phone and real-time tracking if your dog approaches the boundary of the invisible fence.
SpotOn's newest feature, Keep Out Zones, lets you create off-limits areas within your fences.
Includes training videos.
Offers a 1-year warranty and 90-day money-back guarantee.
Cons
This GPS wireless dog fence requires a minimum of 1/2 an acre.
The SpotOn system is the priciest one on this list.
Customer Reviews
Dog owners praise this invisible fence system for its cost-effectiveness and flexibility compared to traditional fences. Many find it reliable even with distractions, though some stress the importance of proper fit and training.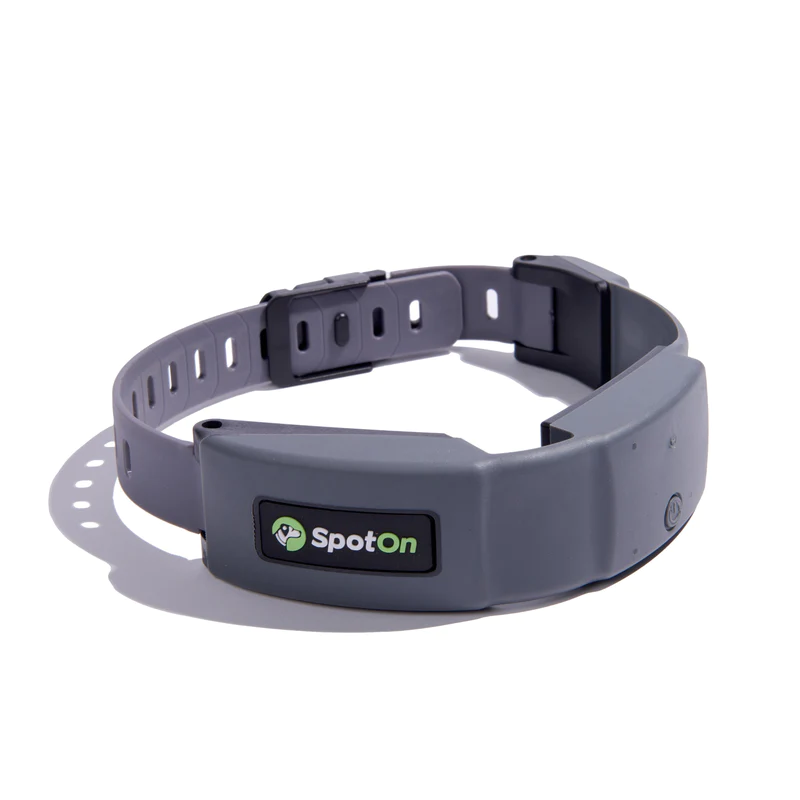 SpotOn Virtual Smart Fence
The price of "SpotOn Virtual Smart Fence" varies, so check the latest price at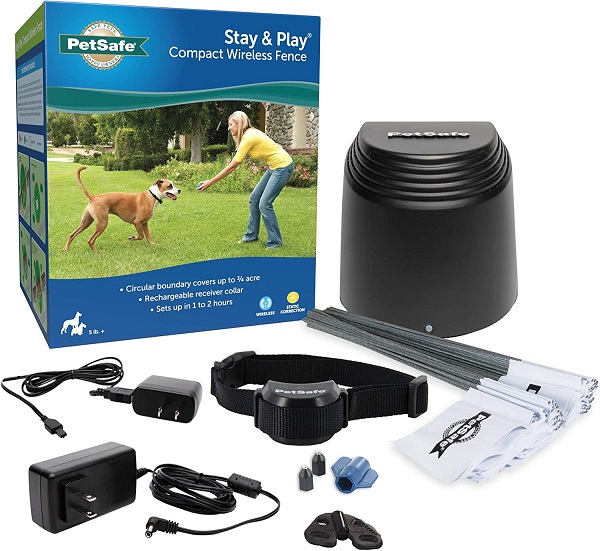 The receiver on each collar for this Petsafe Play Wireless pet fence might be fine for most dogs, but if you have a really little dog, it can be far too heavy.
This PetSafe wireless pet fence works for dogs weighing as little as 5 pounds!
The LCD display on the transmitter shows the exact size of your pet's play area and has a warning indicator to inform if the system isn't working.
Collars are waterproof and use rechargeable batteries, and there are five static correction levels as well as a tone-only mode.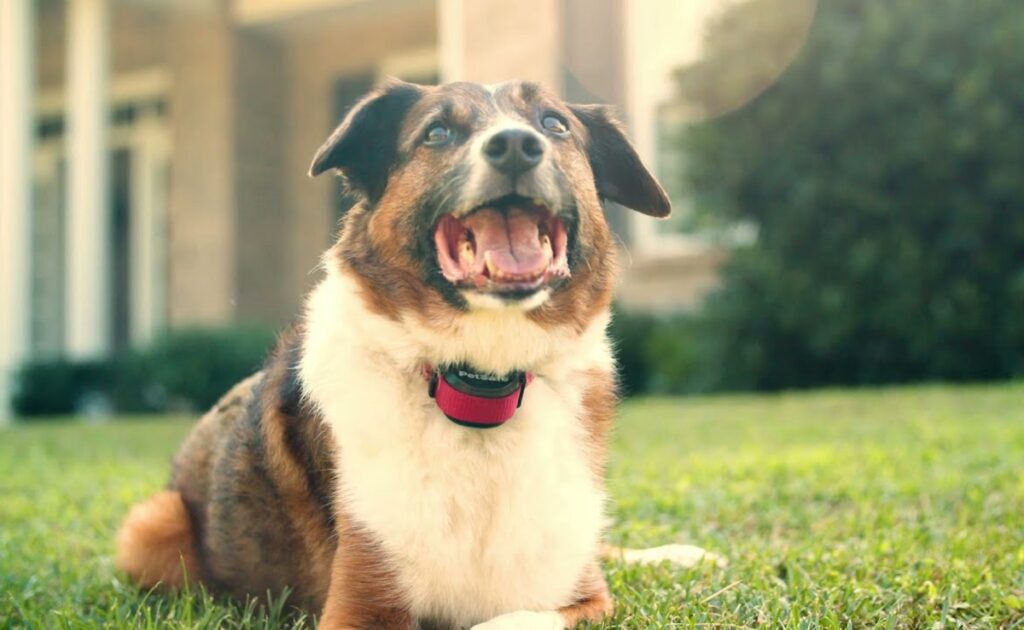 The other nice thing about Petsafe Stay and Play fence kit is that you can adjust the size wireless circular boundary radius of your dog's containment area with the click of a button on the indoor transmitter.
Pros
No digging or underground wire required!
Static-free reentry.
Portable.
Cons
The transmitter must be plugged into the center of your dog's invisible fence zone.
The fence line can only be circle shaped.
May not work if you have a steeply-sloped lot.
Customer Reviews
This invisible fence has garnered mixed reviews. While some users commend its effectiveness in rural areas and easy setup, many others raise concerns about inconsistent boundaries, especially near slopes or metal objects.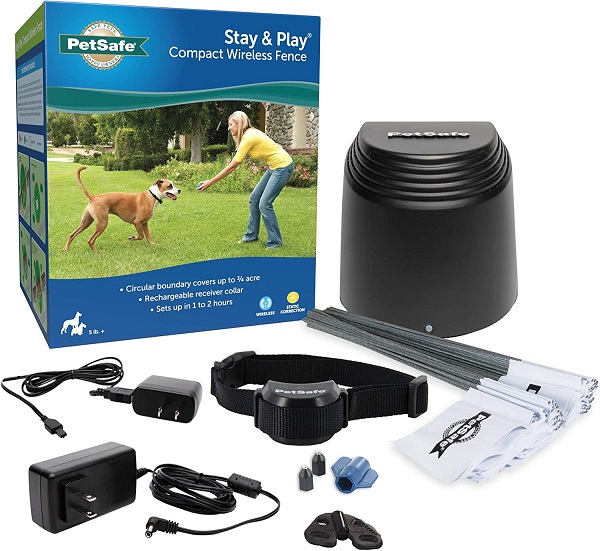 PetSafe Stay + Play Wireless Fence
The price of "PetSafe Stay + Play Wireless Fence" varies, so check the latest price at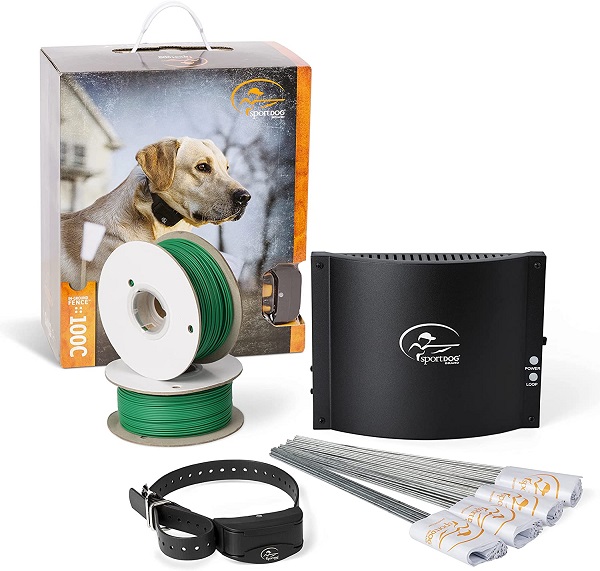 If you're looking for an in-ground fence to keep your dog safe and contained, this one has an amazing amount of good reviews.
It is extremely versatile in how large of a space you can fence in, as well as being able to use the system for multiple pets weighing 8 pounds and larger. The kit comes with everything you need to contain 1 and 1/3 acres. With the purchase of additional wire, you can contain up to 100 acres.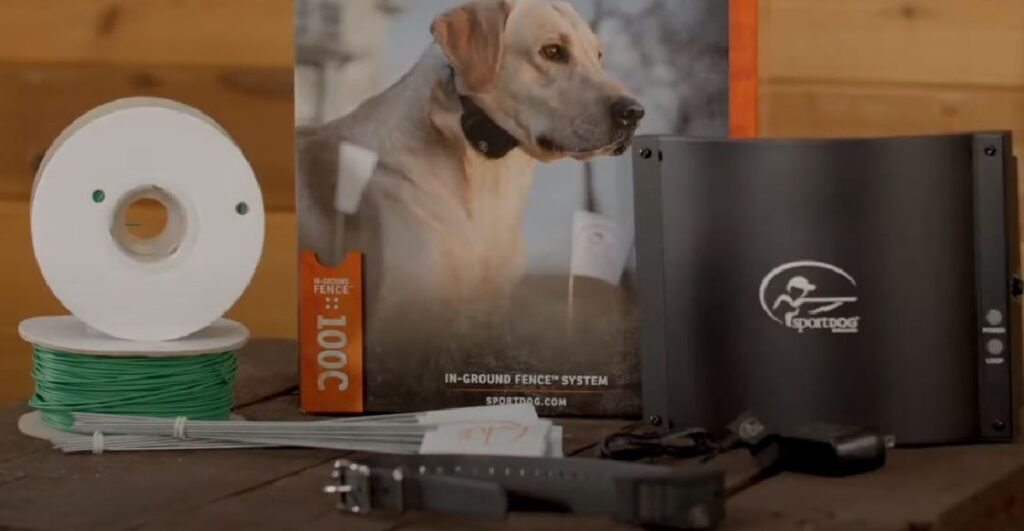 One fabulous feature of this underground dog fence is that you can keep your dog out of any ponds, pools, gardens, or other no-go zones that you may have on your property by burying wires around those that are inside your dog's boundary area.
However, if you do have a body of water that you want your pup to have access to, the pet's collar on this system is completely waterproof and submersible up to 25 feet! The rechargeable Li-ion battery charges in 2 hours with 1-2 month long battery life.
Pros
Collar feedback modes include tone, vibration, and 7 levels of static correction.
If you have parts of your yard, like a garden, that you don't want your dog to have access to, you can create a perimeter around those inside of the full yard boundary.
Includes a 2-year manufacturer's warranty.
Cons
Manual labor. Even in a small yard, burying all of that wire is a lot of work.
The wired underground fence won't work if you live in a rental and cannot make changes to the property.
There is no ability to travel with these invisible fences.
Customer Reviews
Customers appreciate its cost-effectiveness and efficiency in keeping their dogs safe. They had minor concerns about the warning system and training manual's methods but were generally satisfied with the product and its value.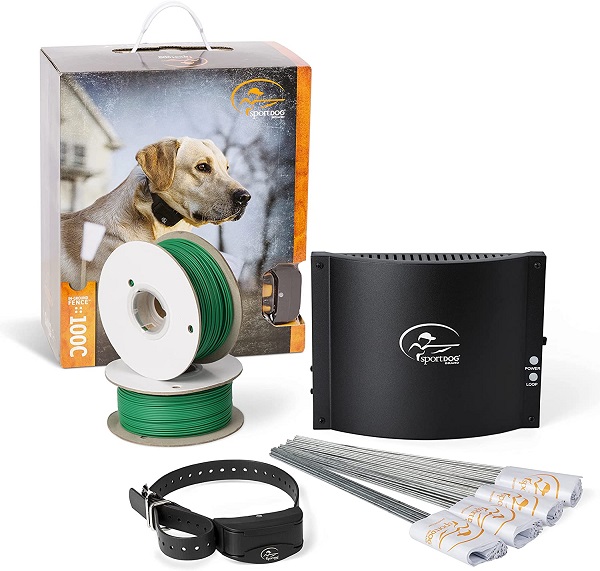 SportDOG In-Ground Fence System
The price of "SportDOG In-Ground Fence System" varies, so check the latest price at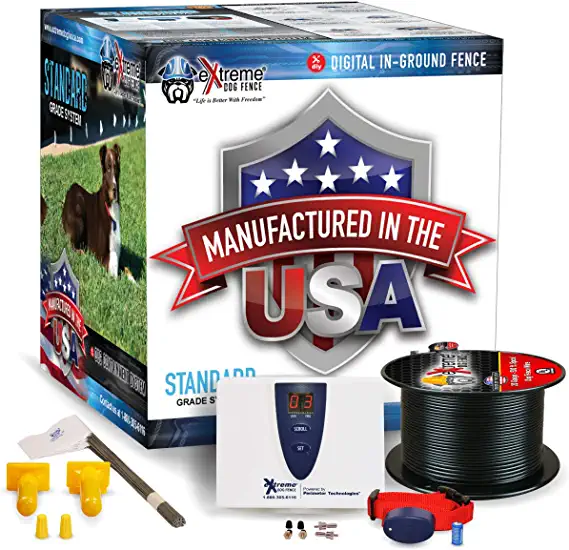 Extreme Fence has some nice options that allow you to purchase exactly what you need. You can choose from how many feet of additional wiring you need and get additional collars for up to five dogs with your kit.
With many similar fences, you need to buy these add-on items separately, so it's nice that with Extreme Dog Fence, you can get it all in one kit.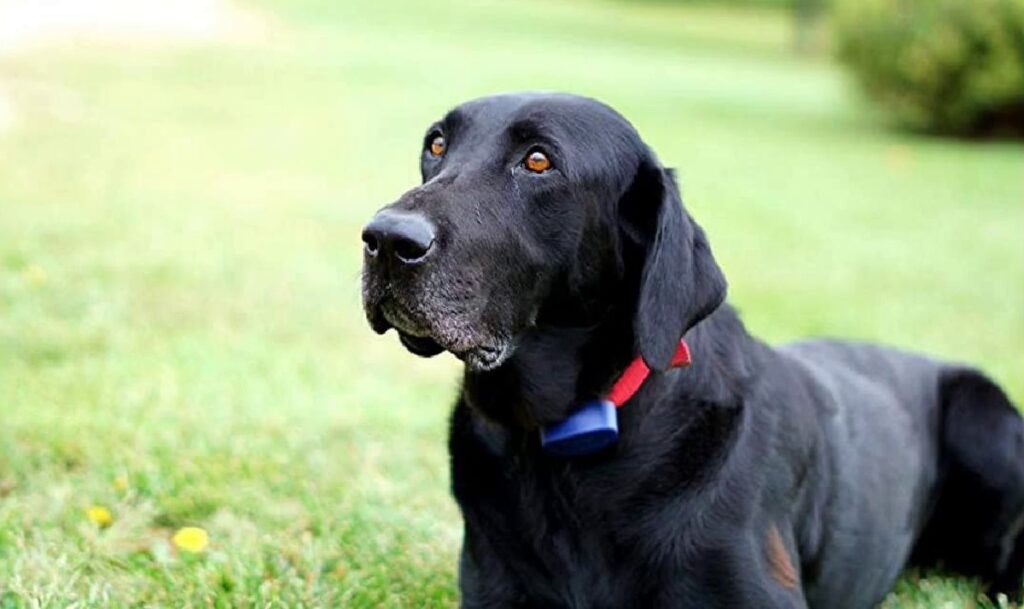 The completely waterproof pet collar is submersible up to 10 feet and fits dog necks from 10" to 30", offering seven correction levels (static) plus a warning beep-only setting. It uses a 6-volt battery in the dog's collar.
Pros
The Extreme Dog Fence will tell you when the collar battery level gets low.
Includes a 5-year warranty if you register your fence with the company.
You can choose a "Pro Grade" fence kit from Extreme dog fence if you want strong gauge wiring for more durability.
Cons
The receiver collar battery is not rechargeable.
Customer Reviews
Customers appreciate the durability and effectiveness of the Extreme Dog Fence system, though some faced issues with the installation, which can be time-consuming. One reviewer described their experience with the company's customer service and said it was top-notch.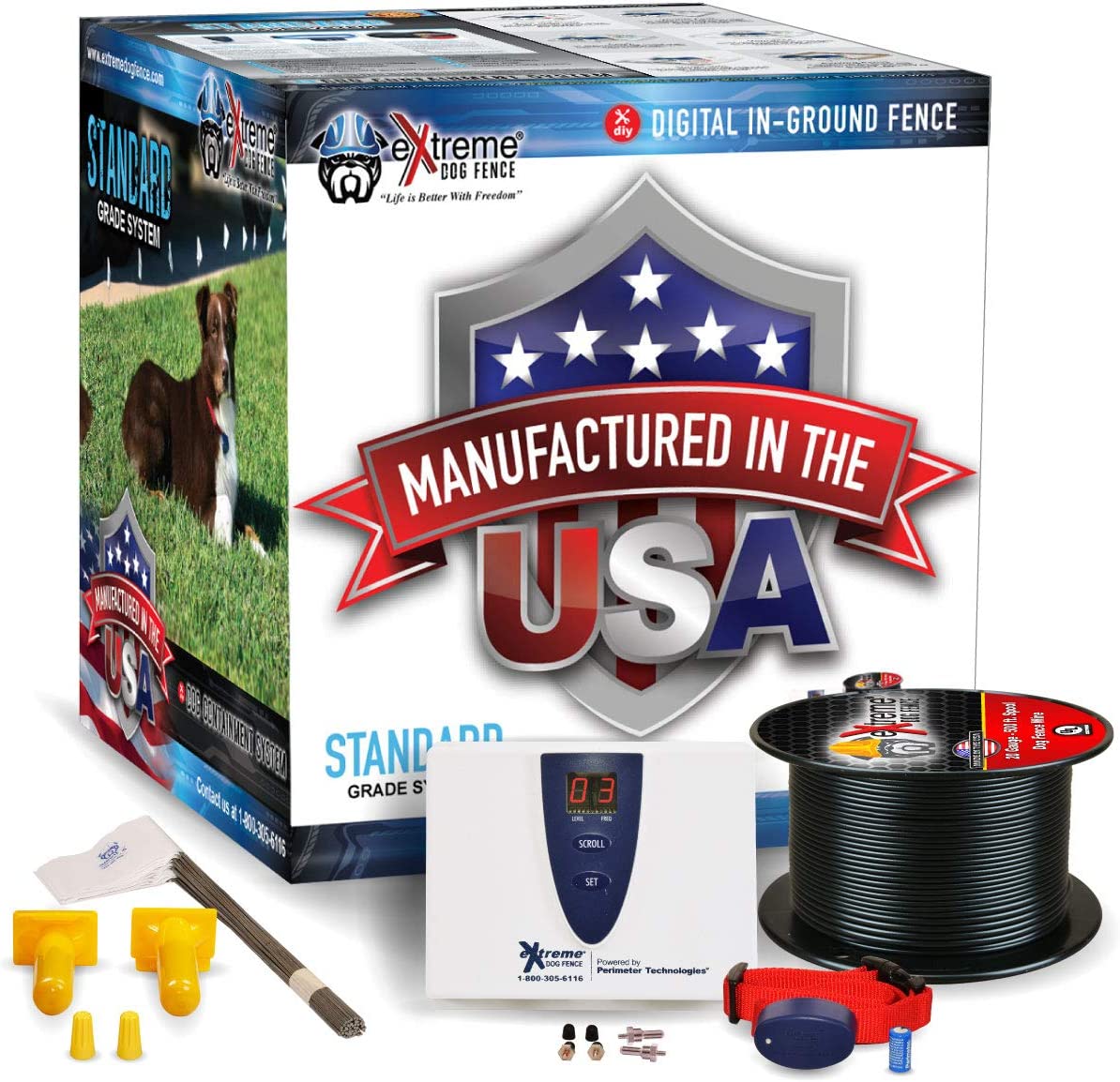 Extreme Dog Fence
The price of "Extreme Dog Fence" varies, so check the latest price at
Factors To Consider While Buying Invisible Fences
As you shop for the best invisible fences for your unique situation, you'll want to consider the following:
Wired vs. Wireless
Wired fences are affordable and provide flexibility in shaping the fence, but they are labor-intensive to install and can be shocking for dogs. According to my experience, wireless dog fences are easy to set up and perfect for camping, but they have limitations in range and shape.
Coverage area
All the best invisible dog fences have a different coverage range. If you're looking to fence in a very small or large space, you'll definitely want to pay attention to the product details.
Easy Installation
Each invisible fence has a different amount of setup required to install an electric dog fence. The most labor-intensive is definitely any kind of in-ground dog fence where you have to bury wires. If you hire someone to do this for you, it'll add to the overall cost.
Adjustability
Consider your dog's size. Some wireless invisible fence systems use dog collars that are too big or heavy for smaller dogs. If you want the electric fence, you can purchase it to serve other purposes. Wireless dog fences are potentially portable for travel or camping with your pooch.
Battery Life
An essential factor as it determines how often you'll need to charge or replace batteries. A longer battery life ensures consistent operation.
Durability
The electric dog fence components should withstand varied weather conditions and potential wear over time. Investing in a durable system means fewer replacements and consistent performance.
Reliability
A reliable GPS wireless dog fence consistently activates when the dog nears the invisible boundary. Inconsistencies can confuse the dog and compromise the effectiveness of the training and containment.
Training Guidelines for Off-Leash Situations
Start in a controlled environment.
Use rewards to reinforce positive behavior.
Gradually introduce distractions.
Ensure reliable response to commands before open-area outings.
Prioritize safety.
Be aware of local leash laws.
Are Invisible Dog Fences Worth it?
The best invisible dog fences can be effective for containment when properly installed and combined with consistent training. They allow for boundary customization and don't obstruct views like physical fence alternatives.
Unlike physical fences, wireless fences may not deter other animals from entering the yard, and some dogs may learn to ignore the correction. Their worth largely depends on individual dog temperament, owner commitment to training, and specific property needs.
FAQs
Are Underground Dog Fences Better Than Invisible Dog Fences?
While comparing the wired system (underground) with the wireless invisible system, in-ground dog fences are more reliable. Unlike a wireless system, in-ground fence avoids GPS signal disruptions from a physical barrier or distractions like trees, shrubs, and weather, offering consistent containment.
Is Invisible Fence Inhumane?
Opinions vary. Critics argue it can cause stress or fear due to the electric shock. Subject matter experts believe that when used correctly, with proper training, it's a safe containment method. I believe consistency in training and setting appropriate correction levels are key.
Is There a Possibility of a Dog Running Through an Invisible Fence?
If a dog is highly motivated (e.g., chasing another animal) or isn't properly trained, it might run through the fence and endure the shock levels, potentially becoming afraid to return.
Which Is the Best Dog Collar?
The "best" collar depends on the purpose and the individual dog's needs. If you can swing the cost, I think the advanced containment collars (like the Halo or SpotOn systems) are amazing. Unlike regular dog collars, these modern devices work through GPS technology.
Conclusion
The best wireless dog fence system can be a great solution if you travel with your dog or are unable to use physical fencing because of the size of your yard or because you rent. They're also a cost-effective solution compared to traditional fences.
I hope this extensive review of the best invisible dog fences available right now will help you make the right decision for your pup!