So, your dog loves to roam. Even if they're well-behaved angels, it doesn't guarantee your pups won't bolt after spotting something exciting.
Even my dog, although she's very good, refuses to listen to me when she spots a squirrel, leaving me to run after her, panting heavily (it's very undignified).
But maybe you cannot build a fence on your property. Luckily there is an alternative to physical fences: smart GPS dog collars.
In this article, we will review one popular choice, the Wagz Freedom Smart Collar.
Overview of Wagz Freedom Smart Dog Collar
The Wagz Freedom collar has precise GPS tracking that allows owners to track and control the location of their dogs.
With virtual fencing zones, owners can easily draw a customized geofence area and keep their dog within the limits of that unique zone through human vibration and sensory deterrence.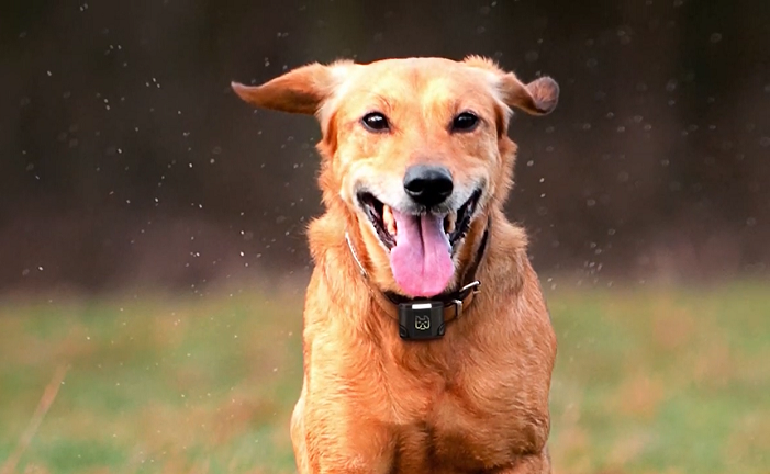 By using the Wagz Freedom Smart Dog Collar, dog owners can give their dogs more freedom while simultaneously being offered greater peace of mind.
It allows them to easily and conveniently stay connected to their dog's whereabouts, safety, and overall well-being.
How Does Wagz Smart Dog Collar Work?
Smart dog collars are specialized systems that can have a range of different features. Most include GPS and activity tracking for your pup.
Some can also include invisible dog fences for training and behavior correction. The Wagz Freedom dog collar comes with all of these features.
The Wagz collar mainly uses GPS tracking but also uses Wi-Fi, Bluetooth, and cellular network to track the device accurately.
In case your dog is away from your Wi-Fi or smartphone, the tracker uses GPS to accurately detect the position of the device around the globe.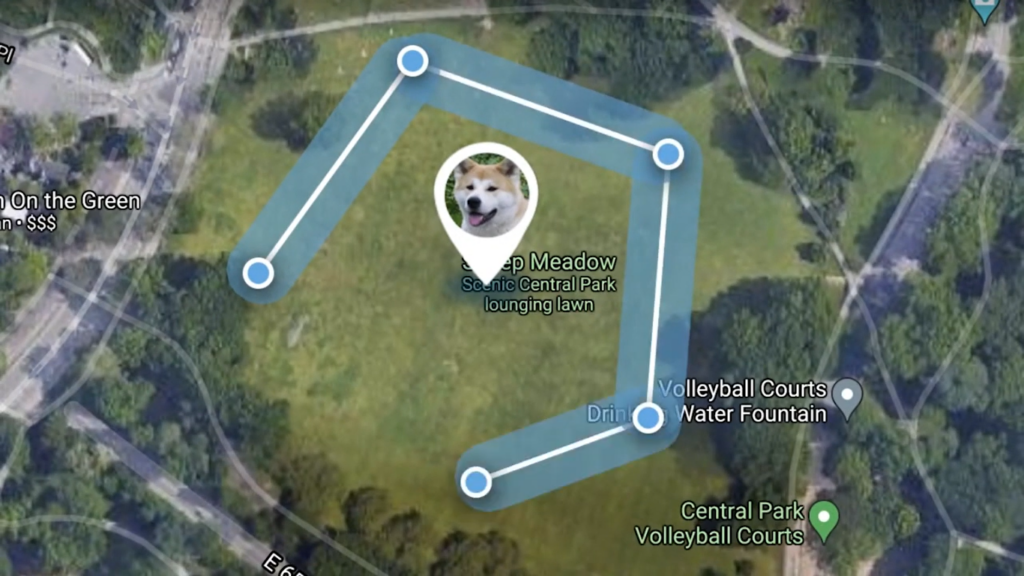 This containment system works via the Wagz app. The app allows you to set up a geofence by dropping pins on the map or typing in a known address.
Once the geofence is set up, it creates an invisible fence for your dog, and every time he tries to cross it, there will be a vibration or sound set via the product.
Within the geofence, your dog is free to roam around, and the product tracks his health and activity levels in real-time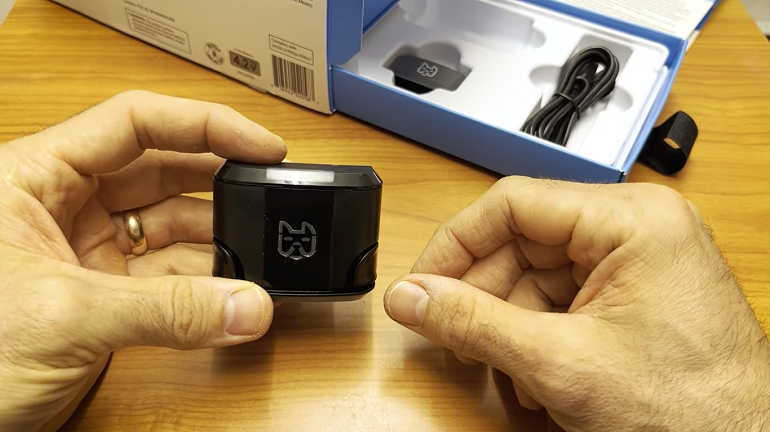 Wagz Freedom Smart Dog Collar Key Features
This product should be on the radar of any budget-conscious dog owner as it is one of the best smart collars in its price bracket.
Combine this with features like GPS and activity tracking, customizable invisible fences, and a design to fit your dog's existing collar, and we got ourselves a solid contender in a smart collar.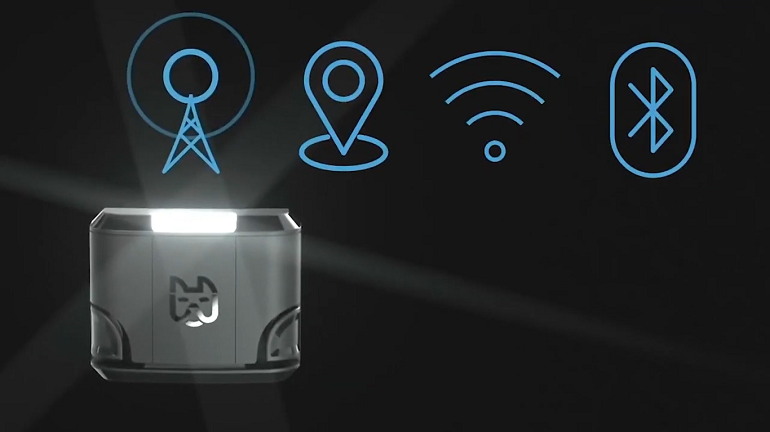 The Wagz Freedom Smart Dog Collar is an attachable device that uses GPS to keep your dog on the property and provides activity information.
You can set up multiple geofences to keep your dog within designated areas and use keep-out zones to prevent your dog from wandering into places like ponds, pools, or gardens.
If your property has places where you cannot supervise your dog that easily, these zones are ideal for keeping him within bounds.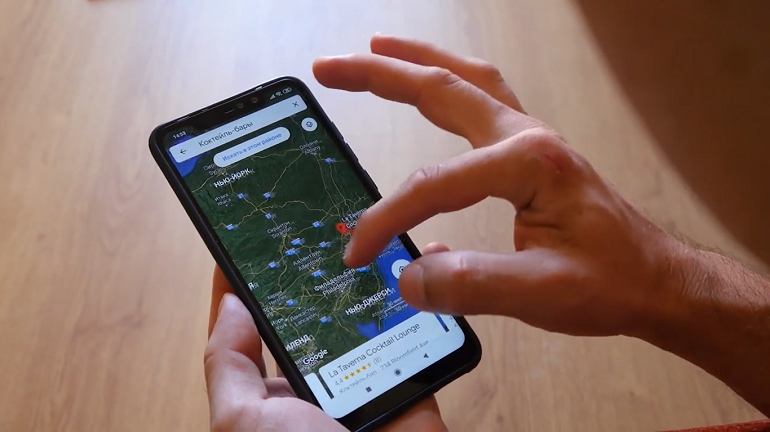 Being able to set up multiple zones gives your dog plenty of room for play and exploration. The device provides audible tone deterrence to warn your dog if they are too close to the fence you set up and sends you notifications if they try to leave.
The best part about the Wagz freedom collar is that it is not a shock collar. It is ideal for dog owners that are not comfortable with the idea of using a product that uses electric shock on their dogs, and that's perfectly understandable.
Wagz solves the issue by only using vibration and ultrasonic sounds correction instead. This works well for stubborn dogs as well.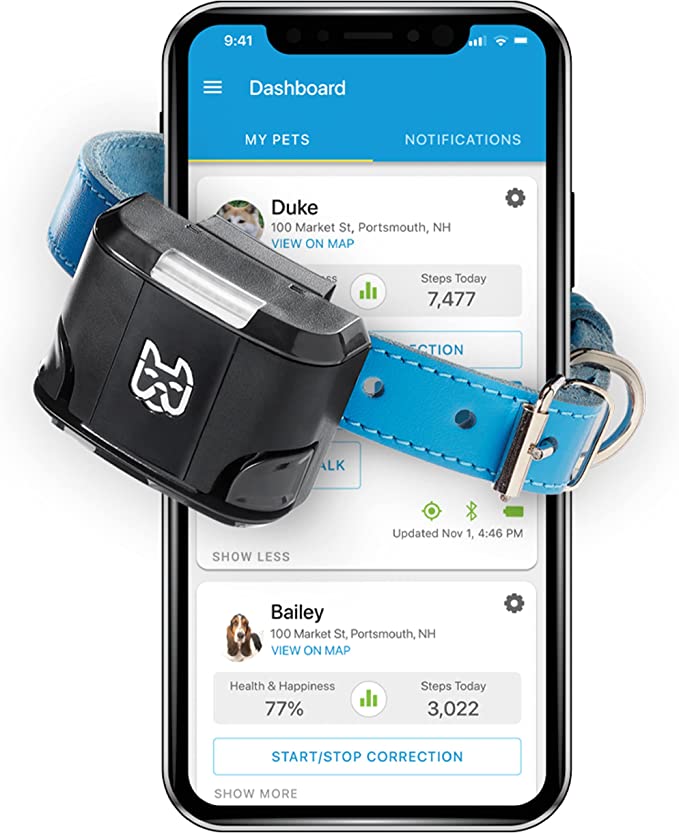 Wagz Freedom Smart Dog Collar
The price of "Wagz Freedom Smart Dog Collar" varies, so check the latest price at
However, you will have to train your dog on what the tone and feel of the product mean. You will also have to keep a closer eye on them in the yard when you have just started to use the collar. This means more companion time and bonding with your pup. That's always a pup in our books.
What I love the most about this product is the real-time GPS tracking feature. This means that I always know my dog's location, and outdoor playtime is never frustrating for either of us.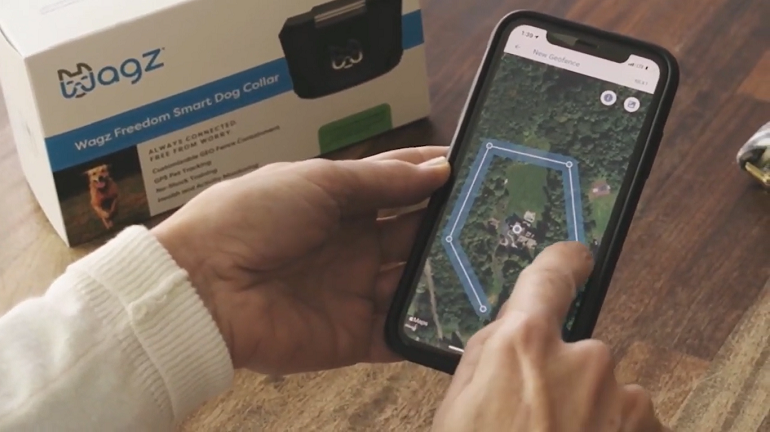 While the Wagz collar does offer invisible fences, it does feel like its health tracking, and activity management features are the biggest focus.
This product also offers tools to track your dog's overall health and activity levels. You can see how much energy your dog is burning, how far they're walking, and how much they sleep.
It also monitors your dog's temperature, exercise level, and the number of steps per day. The Wagz makes it easy to log where and how far your dog walks. So, if you are trying to get your dog into better shape, tracking your distance on walks is helpful.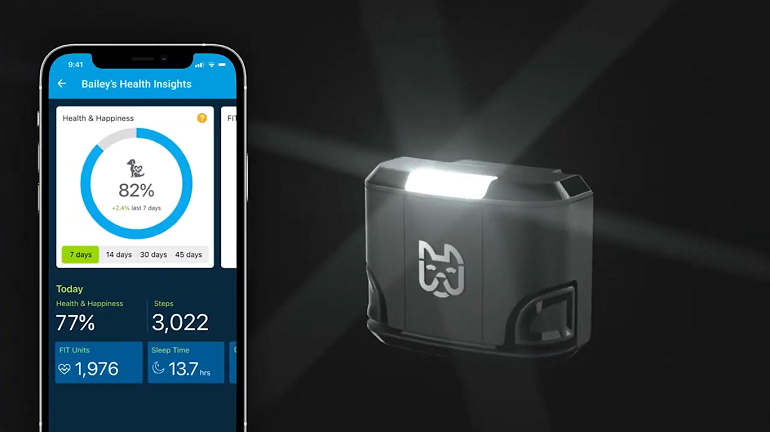 What makes this product very popular is that it will continue to work if it is immersed in water for up to 30 minutes and is also guaranteed to work in the rain or in brief rain showers. The waterproof collars are a great option if you have a dog that prefers water activities.
The package comes with two removable and rechargeable batteries, and they can be easily swapped for recharge on a long day. The average battery life is of up to 24 hours.
It also features a LED safety light, which is ideal for pets that love to go out at night. It only weighs about 50 grams, which translates into low or no pressure on your dog's neck.
When it comes to technology, this product comes with one of the most advanced systems and offers integration with other internet-of-things devices.
The Wagz collar can integrate with other devices, such as Alexa. opening up more activities for you and your dog. It works with iOS 11 and Android 6 or later smartphones.
When it comes to coverage, the Wagz freedom smart dog collar works best on properties at least a quarter of an acre in size. If you are planning to use it on smaller properties, you will need a 15-foot buffer to account for inaccuracies that buildings may cause.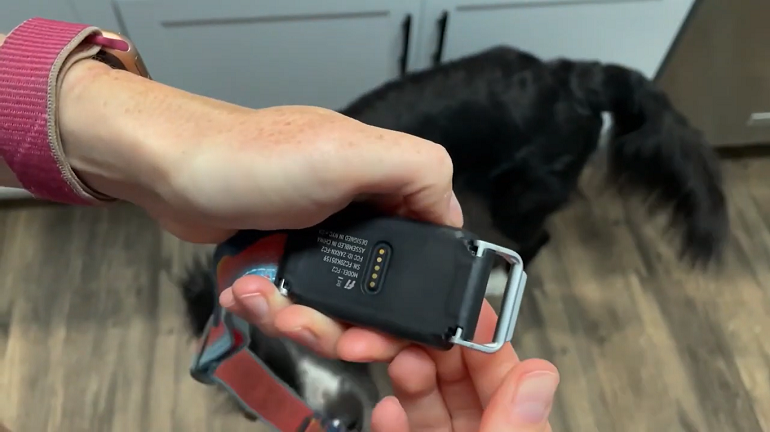 This product requires a subscription to the Wagz app but offers flexible subscription plans. Monthly, your cost is around one hundred bucks. The yearly plan is worth one thousand and offers a 17 percent discount.
All in all, the Wagz smart dog collar is one of the most advanced e-collars for tracking and controlling active pets.
Pros and Cons of Wagz Freedom Smart Dog Collar
Now that we have looked at the features of the Wagz Freedom Smart Dog Collar in great detail, as well as reviewed how the product works, let's consider the pros and cons to evaluate what it has to offer.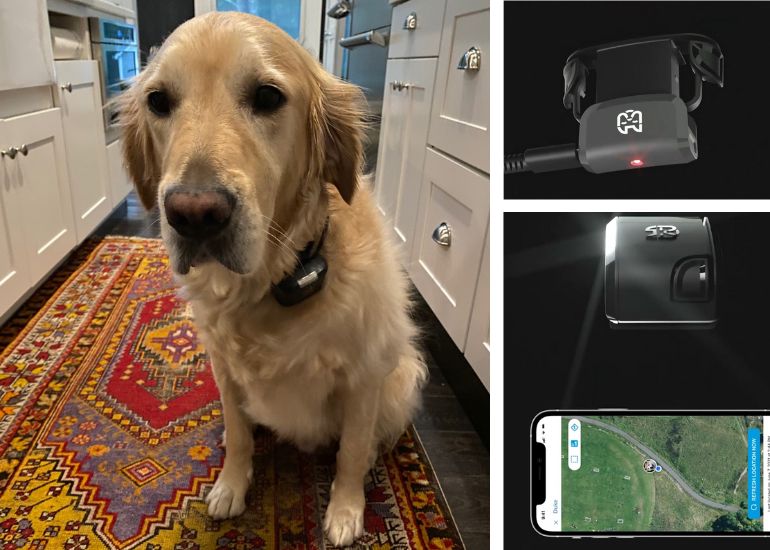 Pros
You can create multiple geofences.
Vibration and sounds guide your dog instead of the distressing electric shock.
The GPS tracks your dog's location at all times and logs your daily doggy walks for better health and activity tracking, including sleep time.
It comes with a safety light.
It offers budget-friendly subscription plans.
Water-resistant for up to 30 minutes of complete immersion.
The weight of the collar is only 50 grams.
Can be integrated with IoT devices and works with iOS 11 and Android 6 or later smartphones.
Works better on larger properties.
Cons
The 24-hour battery life may require frequent recharging for active dogs, but it comes with a removable and rechargeable backup battery.
It requires dog owners to spend a little time training their dogs before leaving them unattended.
For use on smaller properties, a 15-foot buffer should be kept to account for inaccuracies that buildings may cause.
Does not work well for dogs that are very stubborn and only respond to harsh corrections.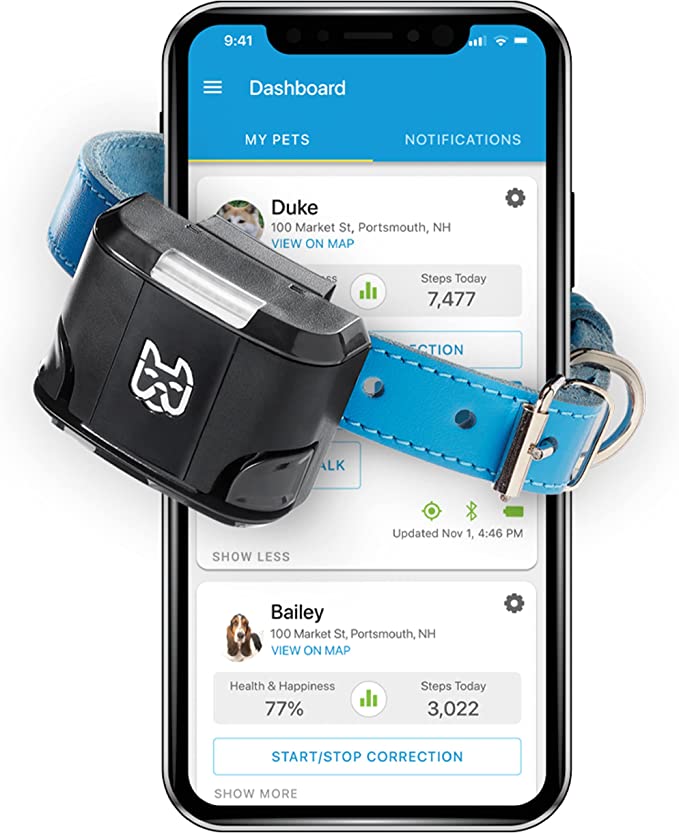 Wagz Freedom Smart Dog Collar
The price of "Wagz Freedom Smart Dog Collar" varies, so check the latest price at
Is Wagz Freedom Dog Collar Right Choice for you?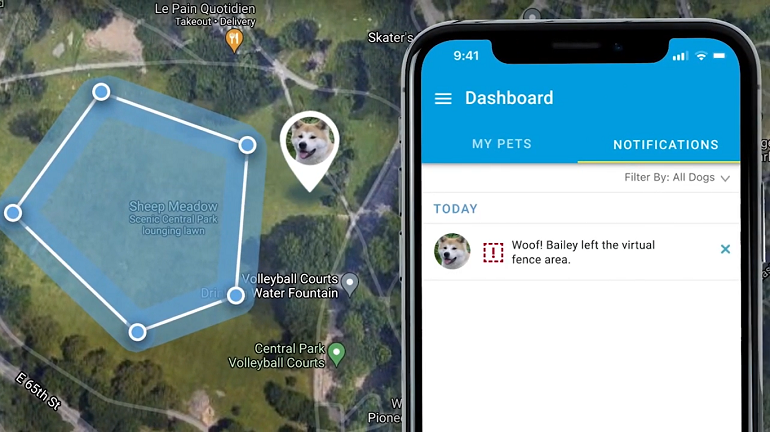 While wrapping up Wagz Freedom smart dog collar reviews, we'd like to add if you need a customizable smart collar, then the Wagz collar absolutely fits the bill.
Overall, this product is ideal for dog lovers that are planning to use the Wagz freedom dog collar, to train and contain stubborn dogs, along with keeping a track of their health and activity levels.
If you want a device to attach to your dog's existing collar that offers correction but is not a shock collar, then this is a perfect choice.
But remember, it might not suit dogs that ignore gentle correction. It is also important to note that some training will be required to keep your dog safe and ensure that he becomes familiar with the geofence you have set.