Overview
The small room smelled of disinfectant and urine. When the vet put the X-ray up and pointed to the fatal white lesion on the front right leg, the patient, a six-year-old Doberman Pinscher named Cooper, just received a diagnosis.
Pet ownership is a permanent life-changing responsibility. It's about providing shelter, food, affection, exercise, and structure to an animal that relies on us 100%.
Over 90 million people have an opinion about what pet ownership entails. Seven in ten households own at least one pet, and the American pet industry expenditure suggests we shower our dogs and cats with pet accessories and insurance.
Top 10 Most Engaging Facts
Humans domesticated canines over 30,000 years ago and kittens 12,000 years ago. People choose pooches as their favorite pets, but we've also added exotic animals to our pet-owning households.
Pet ownership is difficult to gauge, but pet ownership statistics explain how we spend our money. American pet owners spend generously.
Pet Ownership Statistics in the U.S. Household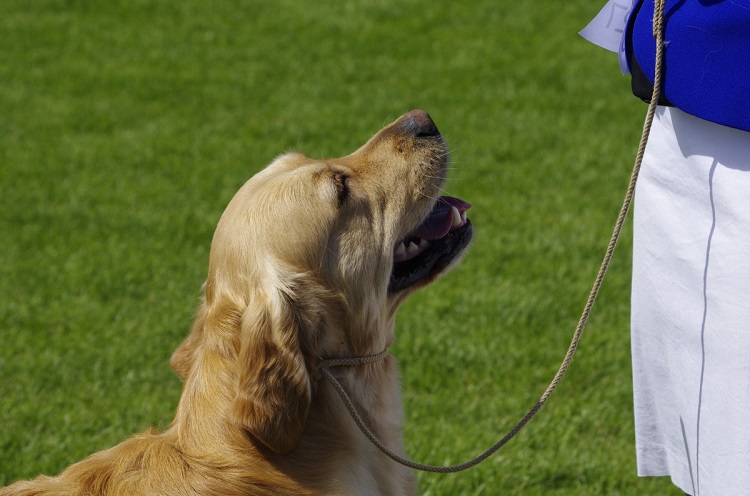 Here are some interesting pet ownership statistics to prove how much Americans adore their animals.
As per 2022 Stats, 90.5 Million US Households Owned a Pet, Which Accounts for 70%(APPA)
According to American Pet Products Association's 2021-2022 National Pet Owners Survey, 70% of households in the US owned a type of pet as compared to 56% in 1988.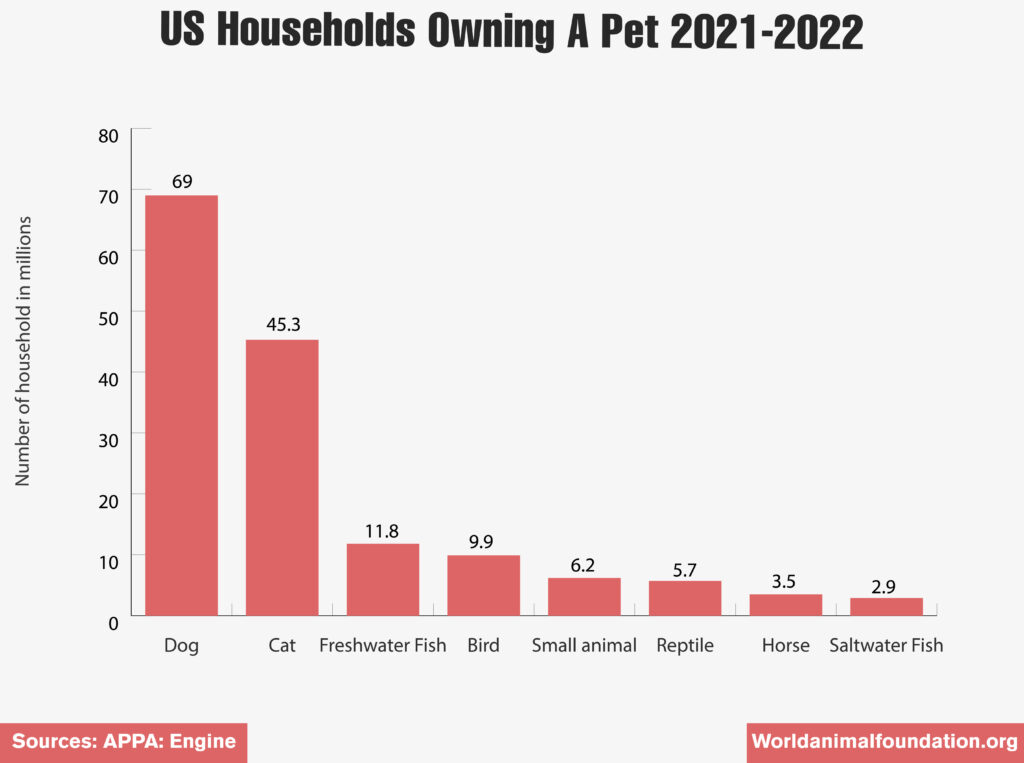 Almost 65.1 Million US Households Have at Least One Dog, and 46.5 Million US Families Own a Cat (APPA)
According to APPA, Americans favor canines over kittens annually and even buy pet insurance based on that principle. Many pet-owning households have one dog or more, while others find felines are the cat's meow.
In 2022, dogs were found to be owned by 44.5% of households in the United States, while cats were owned by 29% of households.
2.2 Million Americans Have a Horse Pet While 11 Million Have Saltwater Fish (APPA)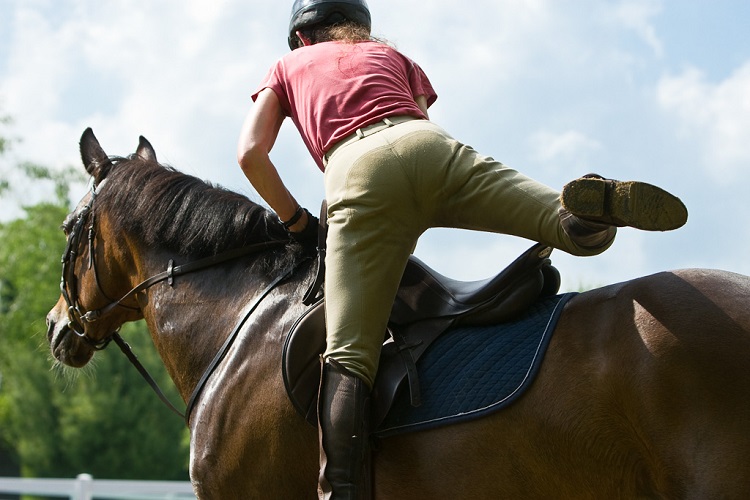 Giddy-up, it only makes sense that Americans still saddle up, it is part of the culture. The average number of U.S. pet-owning households that keep saltwater fish swimming to and fro is 11 million. Wow!
Approximately 1 in 5 U.S. Households Acquired a Dog or Cat From March 2020 to May 2021 (ASPCA)
The pandemic affected everyone, and Americans added fur babies to compensate for losing social contact. According to the ASPCA, 1 in 5 brought home a pooch or kittie, also increasing product sales.
2019 Stats Reveal a Dramatic Increase in Pet Ownership in the U.S. From 56% in 1988 to 67% in 2019 (III)
Even before the pandemic hit, the average number of pet-owning households increased as data was collected from each survey participant to gauge the pet population in each state. After the pandemic, pet ownership surged even further, with Wyoming taking the lead.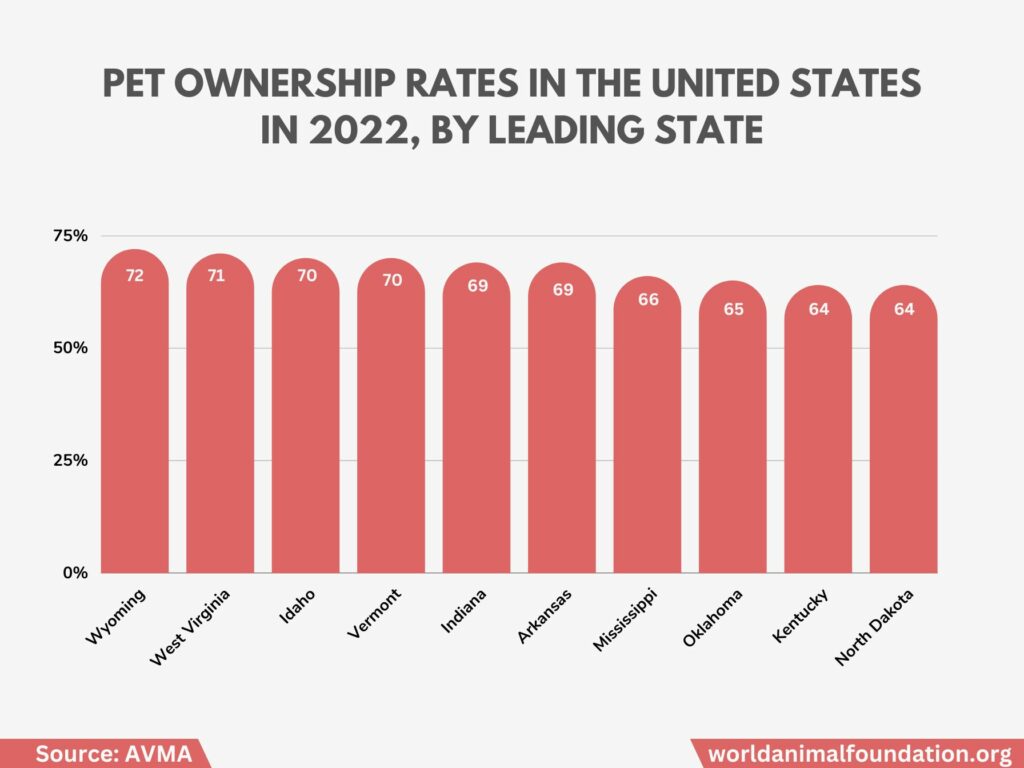 More Number of Dogs Insured Compared to Cats in the U.S. (NAPHIA)
According to NAPHIA, more dogs are insured than cats annually.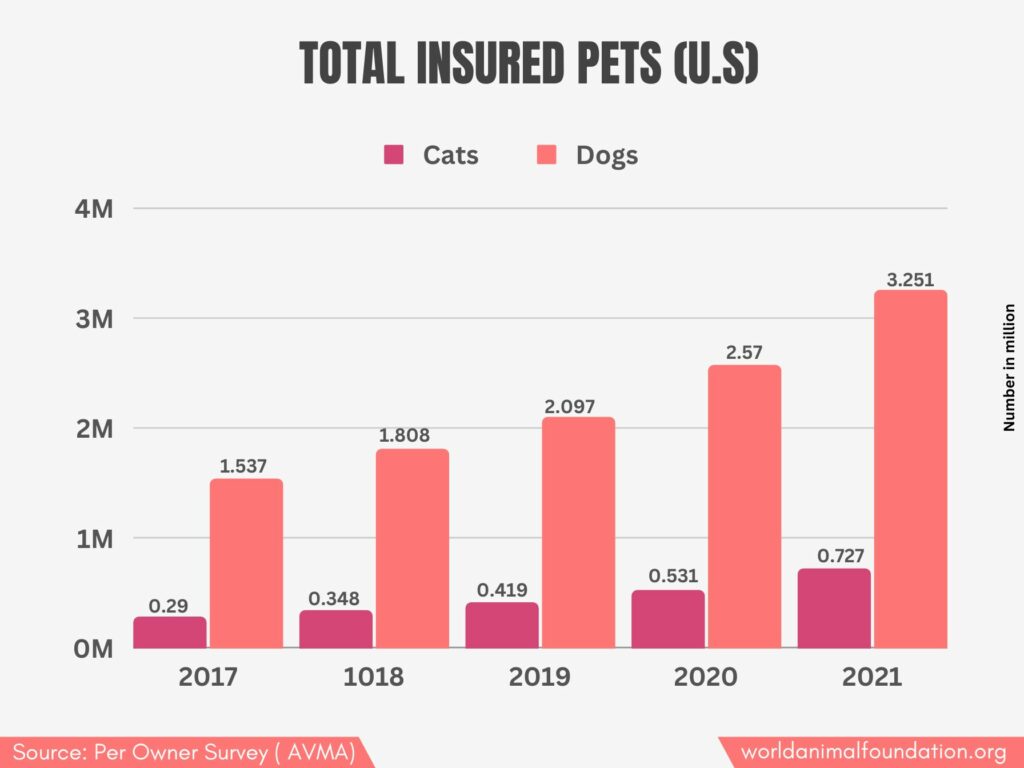 Pet Insurance Statistics by state prove that California takes pet ownership to heart and leads with most insurance investments. In addition, several states take pet insurance as seriously as pet products.
California 19.2%
Florida 5.8%
New York 8.7%
Most Pet Owners in the U.S. Are Millennials (APPA)
Millennials take pet parenting seriously and lead in pet industry expenditures. However, Boomers, with 27% of the pie, probably taught the following generations about pet ownership.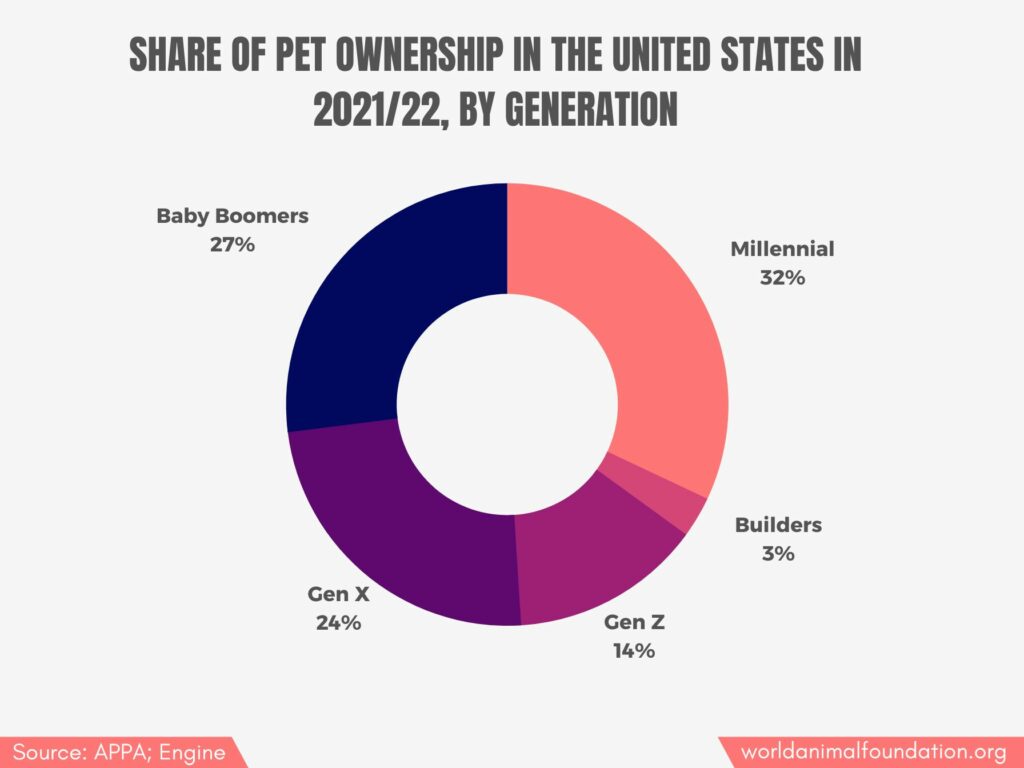 Almost 6% of Pet Animals Board a Plane in the U.S. (Condor Ferries)
Americans don't like to leave home without their furry family, and 6% or roughly 2 million pets travel by plane. A third of pet parents would rather stay home than travel alone.
The U.S. Has Almost 30–40 Million Community Cats (Humane Society)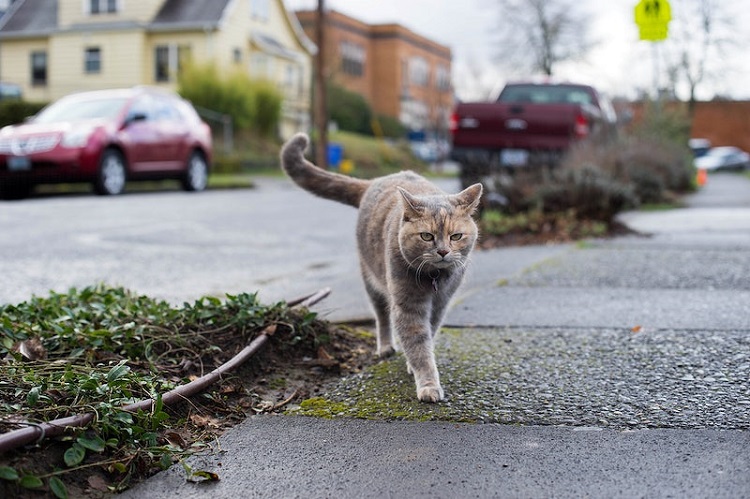 The U.S. has a concern for cats annually overpopulating and estimates that as many as 30-40 million felines live homeless among us. These are community cats though many still use feral or alley cats. You'd be overwhelmed to know how many cats are in the USA!
Almost 6.5 Million Animals Go the Shelters Annually in the U.S. (ASPCA)
Entering an animal shelter is a heartbreaking experience; however, a massive thank you to the ASPCA and its volunteer team, who unite millions of animals with new U.S. households.
Shelters work at full capacity to shelter 3.1 million pooches and 3.2 million felines. The declining number of animals entering the system since 2011 is a good sign.
Almost 60% of Pet Owners in the U.S. Are Female (Infogroup)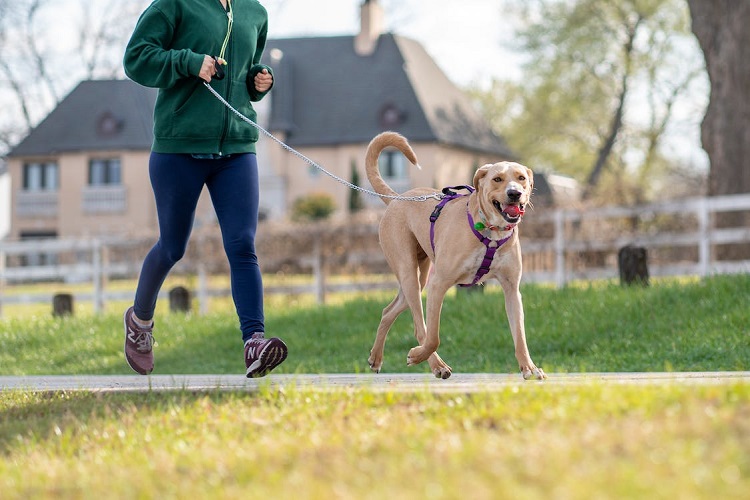 Wealthy American women change pet-owning households data. Pet-owning households for women top out at 60% with significant household incomes (over $220,000), and 77% of those are 50 years old. Infogroup studied a total number of 50,000 survey participants and their spending power.
People Residing in Mobile Houses Have the Highest Rate (73.8%) of Pet Ownership (AVMA)
Many organizations study pet demographics, and AVMA concluded that people living in mobile homes had a higher pet ownership rate at 73.8% than traditional homeowners at 65.8%. Owners were more likely to have a pet than renters.
During the COVID-19 Pandemic, a Survey Exhibited That Almost 56% of Pet Owners Were Disturbed About Taking Care of Their Pets (MDPI)
The pandemic made millions of people behave out of character. People who owned a pet increased, yet 56% of pet parents worried about their pet responsibilities during COVID-19.
Pet attachment, costs and financial stress, mental and physical health, and family dynamics pushed fears to the surface, including having to relinquish a beloved pet.
Between 2012–2017, the Percentage of Poultry as Pets Increased to 23% (AVMA Sourcebook)
Recent studies and pet sale statistics suggest that millions of people are looking elsewhere for pet companionship. Poultry ownership surged 23% in a five-year term, and an estimated 1.1% of homeowners now keep pet poultry like chickens and turkeys.
Pet Ownership Statistics Worldwide
Anyone who's ever traveled to Medellin, Colombia, will notice something unusual about their pet population. All the Perros are pleasantly plump and pampered.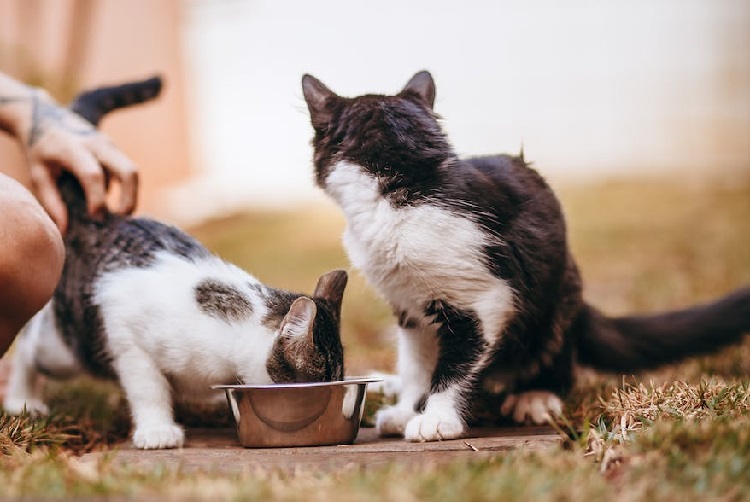 Almost 38% of the European Union Households (88 Million Homes) Own a Pet (European Pet Food Industry)
The European Pet Food Federation FEDIAF has a strong interest in the economics behind animal-owning households driving the pet industry, which is already worth $21.8 billion. For example, pet-owning households spent $21.2 billion on basic annual expenses and products, with a 7.6% increase.
Approximately, There Are 110.15 Million Households in Europe That Own a Pet (European Pet Food Industry)
Europe is home to 110 million cats and 90 million dogs, 52 million birds, 30 million small animals, 15 million fish, and 9 million reptiles. That's 306 million animals that consume 8.5 billion tonnes of kibble.
U.K. Has the Highest Pet Reptile Population (1.45 Million), Whereas Italy Has the Second Largest (1.37 Million) (European Pet Food Industry)
Who knew that Brits didn't just love their 12.5 million pooches, 12.2 million kittens, half a million pet pigeons, and 1.45 million reptiles? Italy adores its pet reptiles.
Italy Has the Highest Pet Ornamental Bird Population (12.88 Million), Which Exceeds Even Dogs (8.3 Million) and Cats (7.93 Million) (European Pet Food Industry)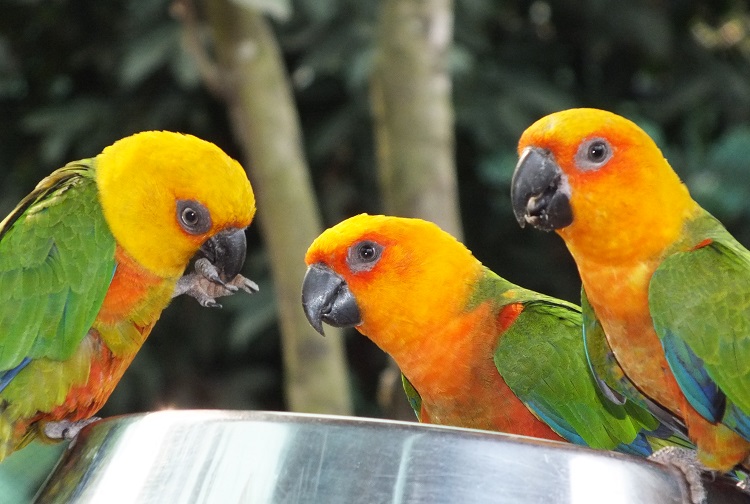 According to pet food sales, 12.2 million, or 46.9% of Italian households, spent money on cat and dog food. Although millions of felines and canines know that's amore, fish are the real winners with 29.9 million. However, what's surprising is the 12.9 million bird population.
The Most Common Pet in Spain Is the Ornamental Bird (6.99 Million), Which Is Ahead of Dogs (6.73 Million) and Cats (3.8 Million) (European Pet Food Industry)
Birds are part of the massive live animal purchases in Spain's pet-owning households. Bird breeds vary, but the mean number is 6.99 million.
Spain Has the Lowest Percentage of Cat Ownership in Europe, With Just 11% of Cats (European Pet Food Industry)
Only 11% of Spanish casas own a gato. That might explain the high percentage of birds in pet-owning households.
Turkey Has the Second Largest Ornamental Bird Pet Ownership (11.2 Million) in Europe (European Pet Food Industry)
Not that there is competition, but Turkey kept more pet birds than even Spain when the EPFI conducted its population category survey.
France Has Twice the Number of Pet Cats (15.1 Million) Than Pet Dogs (7.5 Million) (European Pet Food Industry)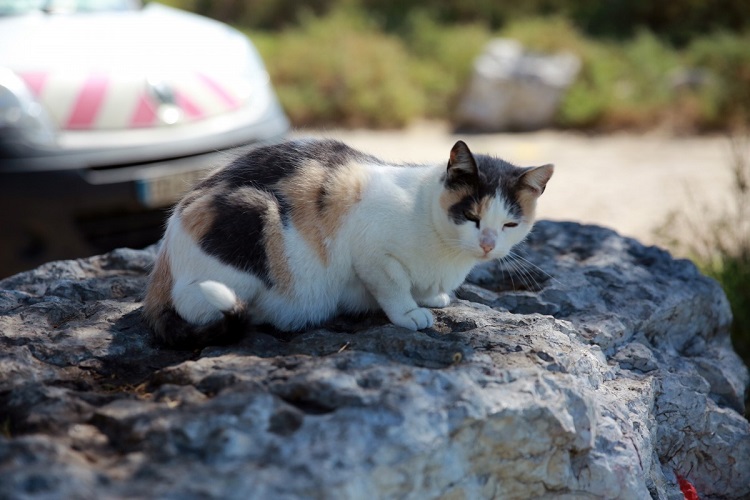 It's utterly surprising that survey data revealed France has a larger cat-than-dog population. Nearly 15.1 million felines lord it over 7.5 million dogs. Miaou!
Romania Has the Highest Percentage (47%) of Households With Pet Cats in Europe (European Pet Food Industry)
True story, Romania holds the record for the most significant percentage of felines at 47%. There are also many kittens in Romania boarding in rescue missions.
Both Poland and Romania Have the Highest Number (42%) of Pet Dogs in Europe (European Pet Food Industry)
Although it isn't a competition, Poland and Romania share a 42% rate of pet-owning households with dogs. Like felines, many Romanian canines are awaiting rescue.
12.5 Million U.K. Households (33%) Owned a Pet Dog, While 12.2 Million Owned a Pet Cat (27%), and 500,000 Acquired a Pet Pigeon (0.86%) (PFMA)
Brits take their pooches just about everywhere. Despite needing rubber boots to tramp through the muck, 33% of households own a pooch, and 27% own a kittie. They also like pet pigeons for their cooing.
In Asia Pacific Countries (APAC), 32% of the Households Own a Dog Compared to 26% Which Own a Cat (Rakuten Insights)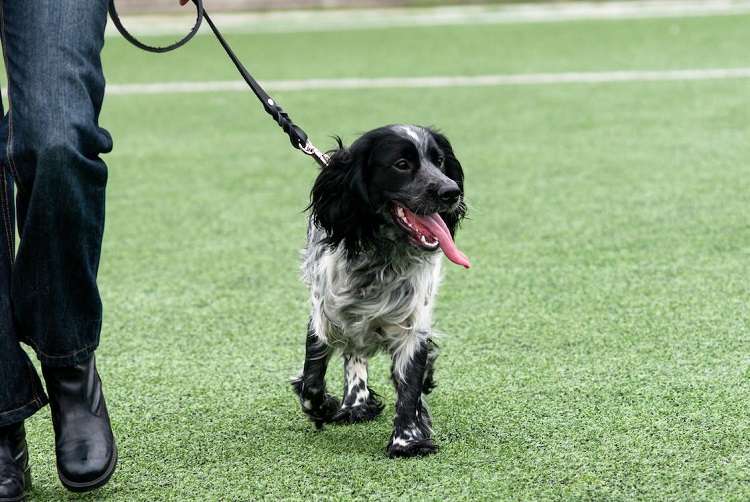 Data suggests K-(s rule the roost in Asia-Pacific countries, with 32% over 26% kittie owners. To put these percentages into perspective, Asia-Pacific means high-density populations like China, Japan, Philippines, South and North Korea, Pakistan, India, Bangladesh, and others.
47% of Households in Thailand and 16% in Hong Kong Own a Dog (Rakuten Insights)
Thailand and Hong Kong also claim a substantial dog-owners ratio for animal-owning households.
The Philippines Has the Highest Number (67%) of Dog Ownership Aapac Countries (Rakuten Insights)
The Philippines is a canine nation with an estimated 67% dog ownership.
Indonesians Take Cat Ownership Seriously and Have a 47% Cat Ownership Rating (Rakuten Insights)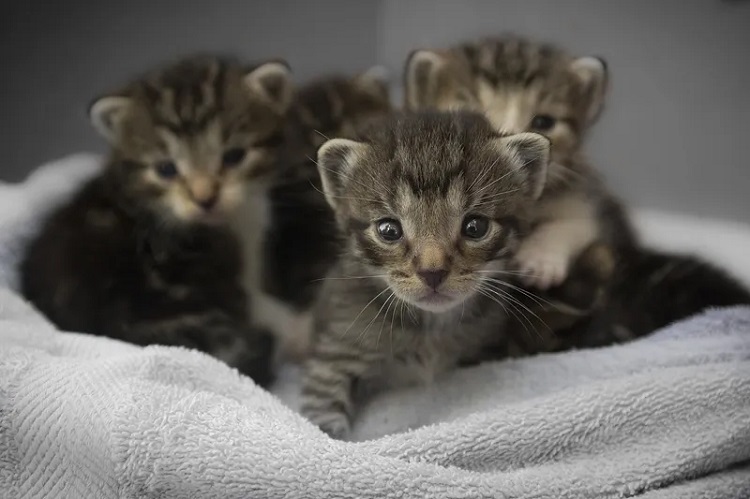 Indonesia has the highest percentage of households that own a kittie.
Japan Has the Lowest Rate of Pet Ownership among APAC (Rakuten Insights)
Japan's pet ownership is in decline in Asia-Pacific. Industry experts suggest the pet food industry has an uphill battle as there is declining interest in pet owners.
The Highest Percentage of Pet Goldfish Ownership Is in Vietnam (15%) (Rakuten Insights)
Vietnamese enjoy pet goldfish at a larger share than other Asia-Pacific countries. In Vietnamese culture, goldfish are considered a symbol of good luck and prosperity. Additionally, goldfish are relatively easy to care for and do not require as much space or resources as other types of pets.
According to Stats of 2020, 64% of Households in New Zealand Own a Pet, with 41% Owing at Least One Cat (Companion Animals in New Zealand)
New Zealand has no native mammals other than bats and marine mammals. Of 64% of Kiwis shared their home with a pet as a companion animal.
9% of New Zealand Households Have a Pet Fish (Companion Animal in New Zealand)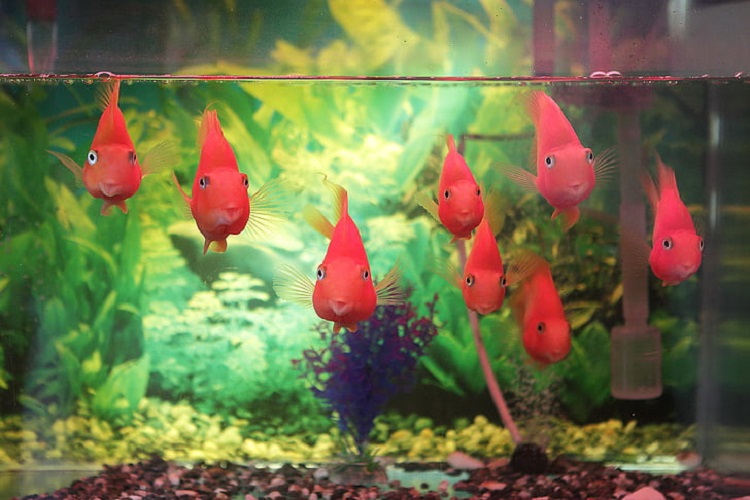 Having pet fish-owning households is popular, and Kiwi households owned 1.37 million fish, outnumbering the canine and feline populations.
61% of Households in Australia Own a Pet (Companion Animals in New Zealand)
Aussies don't keep kangaroos or koalas (it's illegal). However, they share their homes with pets at 61% ownership.
The Number of Pets in Australia Is Higher Than Their Population, i.e., 29 Million vs. 25 Million (Companion Animals in New Zealand)
Who knew there were more pets down under than Aussies? Does that mean people are companion animals to felines and canines?
Almost 50% of Households in Australia Own at Least One Dog, Followed by 27% Cats, 11% Fish, and 9% Birds (Animal Medicines Australia)
A national survey of people and pets in Australia lists dogs as the pet owners' choice.
According to Stats for 2019, Brazil Has the World's Highest (132 Million) Pet Population, Which Includes 77 Million Cats and Dogs (Packaged Facts)
Finally, Brazil has more pets than any other country in Latin America, with 132 million animals and a 3.6% growth. Assume veterinarians aren't busy with spaying and neutering.
Cost Associated With Pet Ownership Statistics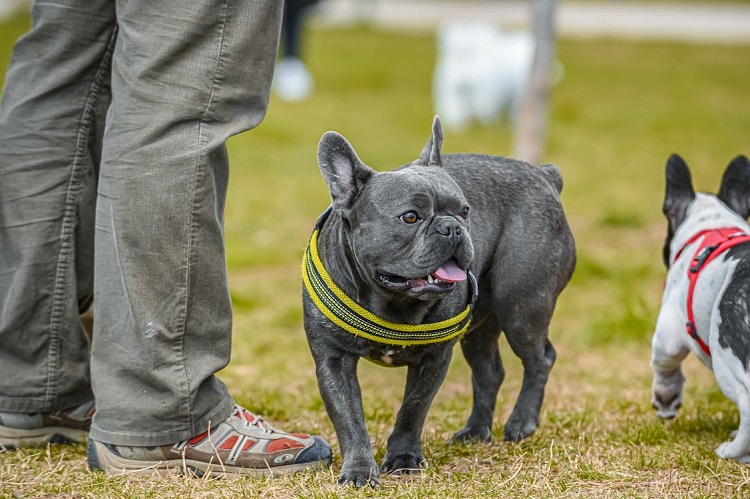 Owners From the U.S. Bought More Treats and Food for Their Pets in 2022 (APPA)
According to the number from APPA (American Pet Products Association) U.S. pet industry expenditures, survey participants spent a staggering $58.1 billion on pet foods and treats, making it the highest spending category with a remarkable increase of 16.2%.
In 2022, Approximately $11.4 Billion Were Spent by U.S. Pet Owners on Other Services, Including Dog Walking, Boarding and Grooming, etc. (APPA)
American household basic annual expenses include the total number of expenses listed above but do not include veterinary care, surgical vet visits, and over-the-counter medicine.
The U.S. Spent $35.9 Billion on Vet Care and Product Sales in 2022 (APPA)
Pet industry expenditures from veterinary visits and over-the-counter medicine continued to grow at 4.7% from 2021 to 2022 in animal-owning households. In 2022, the number reached $35.9 billion.
In 2022, U.S. Pet Owners Spent $31.5 Billion on Supplies, Live Animals, and Medications (APPA)
The third segment of the American pet consumer market revealed that American consumers, potentially influenced by the millennial generation, buy pet products from many categories like pet supplies, medications, and live animal purchases.
In 2022, the Average U.S. Citizen Spent $136.8 Billion on Their Pets, up 10.68% from 123.6 Billion in 2021 (Forbes)
According to the U. S. Bureau of Labor Statistics, Americans spent $500 annually on their pets in 2011. From $500, the budget for pet products rose in U.S. households to $775 in 2021, as posted by the Washington Post.
The dog owners spend approximately $730 a year on their dogs.
Pet Industry Expenditures Statistics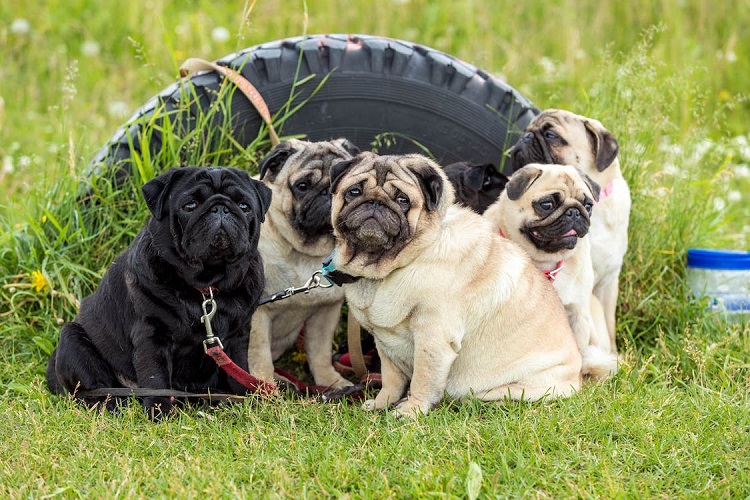 The Total Pet Cost Reached $136.8 Billion in the US Alone in 2022 (APPA)
The lucrative American pet care industry reached a staggering $123.6 billion in 2021, an increase of 19%. Although inflation stagnates in other consumer goods areas, it's not affecting pet products.
The State of the Industry data for 2022 showcased remarkable growth in every category, with total sales reaching an impressive $136.8 billion, reflecting a significant 10.8% increase compared to 2021.
The substantial increase in spending can largely be attributed to higher-than-anticipated inflation rates, and we can say that spending will continue on a similar trajectory, remaining steady throughout 2023.
The Expenditure of the U.S. Pet Industry Expanded by 114% From 2010–2020 (III)
These figures have remained on steady growth since the survey began in 1988. Not only do Americans own more domestic animals, but they're also spending more on their care and pet products.
The U.S. Pet Industry Earned $97.1 Billion in 2019 As Compared to $90.1 Billion in 2018 (III)
The U.S. pet market is a healthy industry, with sales realizing $97.1 billion in 2019 and a sharp increase of over 9% growth as compared to 2018 for pet products and services.
Between 2019 to 2020, the U.S. Pet Industry Grew by 6.69% (III)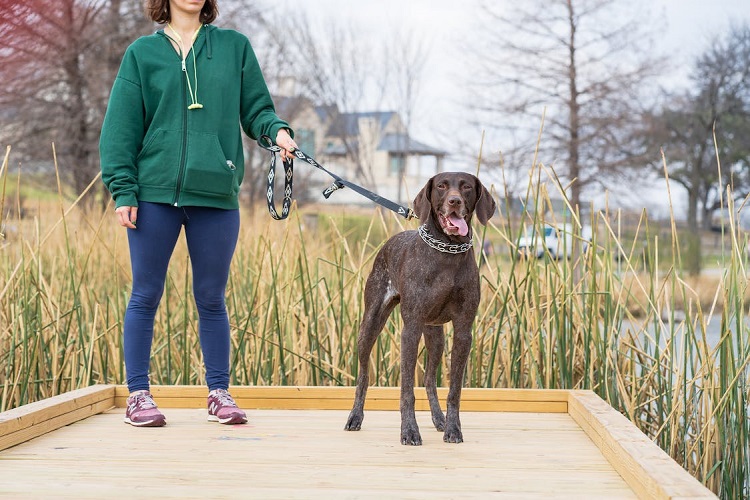 Blame it on the start of the pandemic and millennials. The U.S. pet industry grew by another 6.69% from pre-pandemic to post-pandemic.
From 2020 to 2021, the Expenditure on Services Excluding Vet Care Increased by 16.5% ($8.1 Billion) (III)
Pet owners spent more on services and veterinarian care. Industry experts look to millennials as a leading factor. Since they're delaying families or having smaller families, they can afford to spend more on pet care and premium food.
Millennials treat their fur families like an extension of the human family. Morgan Stanley advises this trend will continue.
The Initial Year of Pet Ownership Can Cost Up to $1000 (ASPCA)
Pet parenting is costly, and the start-up cost of pet parenting includes the basic annual expenses but doesn't include unforeseen breed-specific or boarding estimates.
The Approximate Cost of Food and Treats Is $300 Annually (APPA)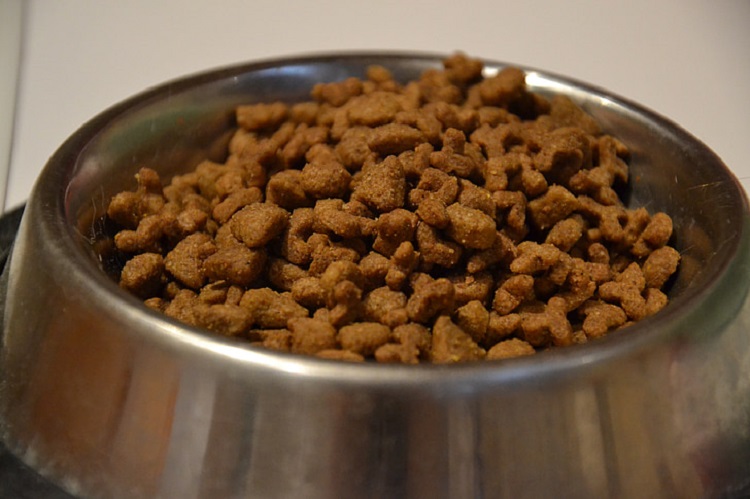 According to a survey, the ASPCA average figure for pet feed is $300 per year. However, costs will vary as people switch to premium brands, away from traditional and vet dog food brands. Updated figures suggest that the new average is closer to $775 per year and higher in urban homes.
By the Year 2025, the World Pet Toy Market Will Surpass $17.9 Billion (FMI)
To make our pets happy, the pet toy market segment will rise significantly. The trend to humanize pets and shower them with gifts drives pet toy sales. Pet owners also spend generously buying their pets higher quality toys and accessories.
Pet Healthcare Facts and Stats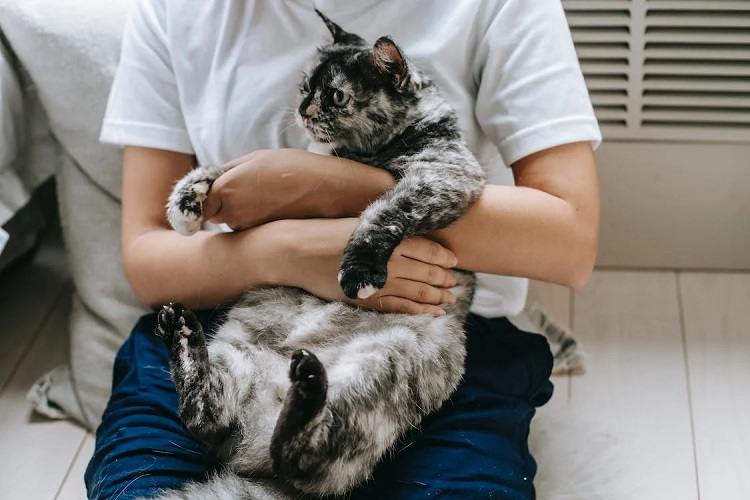 There Were 124,069 Licensed Veterinarians in the U.S. in 2022 (AVMA)
People care about their pets and invest in good veterinary care. Over 118,624 licensed vets in 2020 increased to 124,069 currently. Interestingly enough, female veterinarians outnumber with 82,036, males at 41,658, and nonbinary 70.
According to American Veterinary Medical Association, every 528 pets has one veterinary care doctor per at least one pet.
Generally, Dog Owners Spend More Than Twice for Surgical Vet Visits As Compared to Cat Owners (AVMA)
It's not that we love one animal more, but canine owners spend twice as much on surgical procedures. Also, since people buy more purebred dogs with unique medical needs, costs would vary–cats also have nine lives. However, 27% of pets didn't get any veterinary visits in 2021.
Annually, American Dog Owners Spent 72.34% More on Vitamins Than Cat Owners (III)
Pet-owning households don't just spend money on premium food; they also purchase over-the-counter medicine like vitamin supplements.
On Average, 51% of Adult Dogs Are Obese (Vet Candy)
Obesity is a problem in America and affects adult dogs who are feasting on premium food and treats. It's an epidemic and unhealthy. Insured pets may not qualify for pet insurance if it's a pre-existing condition.
Health Insurance of Pet Statistics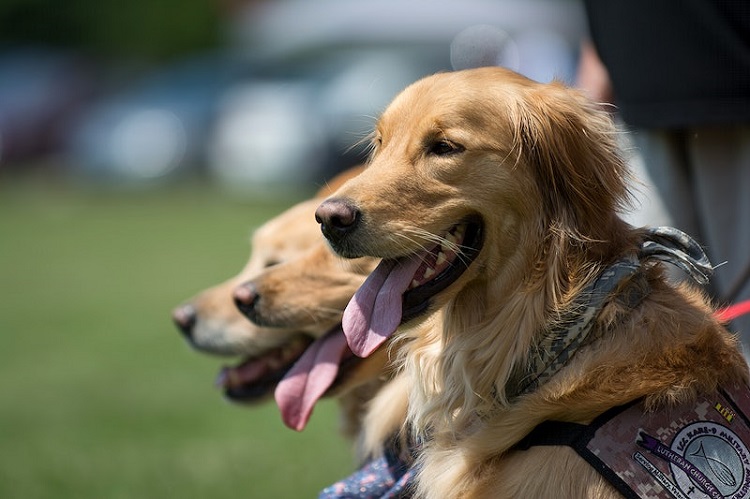 Almost $48.78 Is the Monthly Insurance of Dogs (ValuePenguin)
Updated figures for average pet care insurance for dogs is $30-$200 monthly. The cost can be higher for mature or large dogs.
Pet Insurance Policies in North America Covered 3.45 Million Pets (NAPHIA)
NAPHIA released 2022 figures in an industry report revealing a record $2.837 billion for insurance premiums, up a significant 30.5% over 2020. Further, another milestone increase of 4.41 million insured pets, 27.7% more than the number of U.S. pets in 2020.
86% of Insured Pets in the U.S. Are Dogs (NAPHIA)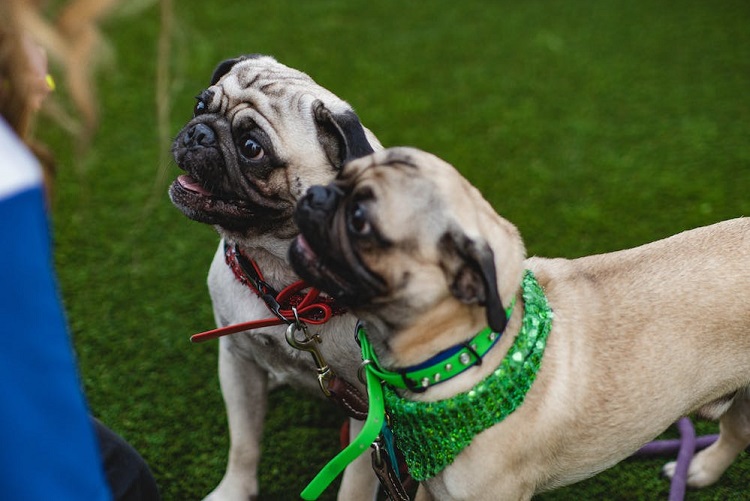 Additional information estimates more people insure their pet dogs in the USA than kittens. Pet owners insure 81.7% of their dogs and 18.3% of their cats.
At the End of 2020, U.S. Pet Insurance Premium Reached Up to $1.99 Billion (NAPHIA)
Like other pet care segments, pet insurance saw significant growth in 2020, reaching $1.99 billion and another increase to $2.83 billion ending in 2021. In the last four years, insurance policy growth more than doubled.
In 2020, U.S. Citizens Spent Around $1.855 Billion on Combined Insurance, Which Included Accident & Illness and Insurance With Embedded Wellness. (NAPHIA)
The concerns of the pandemic may have contributed to the increase in pet insurance sales. In 2020, the combined accident and illness insurance segment hovered at $1.855 billion. The average premium for dogs in U.S. households was $583.91, and for cats, at $342.84 per calendar year, with room to capture more uninsured pets.
The pet care industry is growing, and we're treating our animals like family. However, we still have a big problem with overcrowded shelters, puppy mills, animal cruelty laws, and animal testing. Remember to adopt from a shelter as an alternative.
Dog Owners vs. Cat Owners Statistics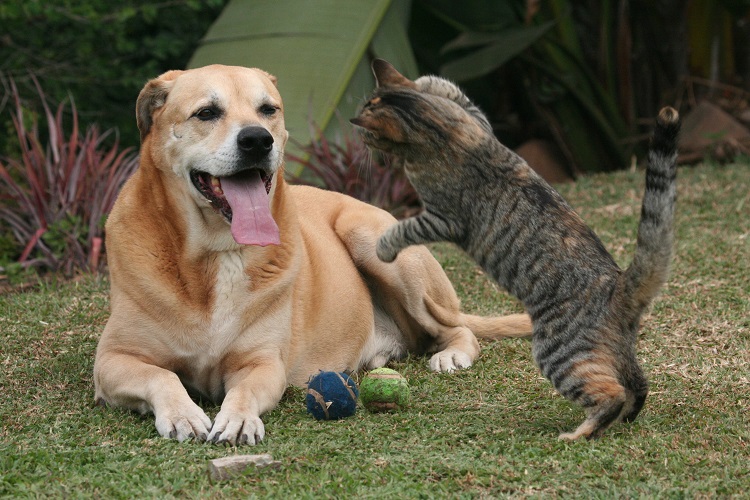 Around 2.1 Million Shelter Cats and 2 Million Shelter Dogs Are Adopted in the U.S. Annually (ASPCA)
The ASPCA moves staggering amounts of vulnerable creatures annually through its adoption system. That's great, but we're still euthanizing a total number of 390,000 dogs and 530,000 kitties.
Compared to 6% of Pet Dogs, 27% of Pet Cats Were Once Stray (ASPCA)
Of 810,000 animals that enter the shelter system as strays and are reunited with their families, 710,000 are canine, and 100,000 are feline.
More U.S. Dogs Were Purchased From Breeders As Compared to 3% of Cats (ASPCA)
People like designer and purebred dogs; we purchased 34% from dog breeders. However, only 3% of cats come from specialty breeders. Remember that 25% of dogs in shelters are purebreds.
25% of Cats in the U.S. Were Received From Family, Friends, or Relatives (AVMA)
We tend to give our cats away to family and friends more than dogs. Twenty-five percent of cats are given and accepted.
By May 2021, 90% of Dogs and 87% of Cats Adopted During the Pandemic Were Living With Their Owners in U.S. Households (AVMA)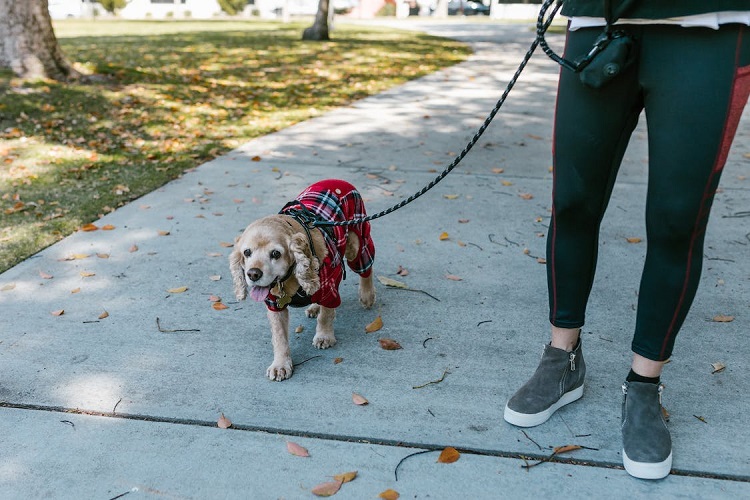 The pandemic wasn't all bad, and by May 2021, 90% of pandemic dogs and 87% of pandemic cats found homes with new owners.
According to Stats From 2016, 85% of Dog Owners and 76% of Cat Owners Consider Their Pets As Family Members (Phys)
Pet owners didn't need a sociologist to write a book about how we treat our pets as valued family members. We also talk to them and sleep with them.
Almost 40% of Dog Owners and 46% of Cat Owners Got Their Pets From Word of Mouth (ASPCA)
People get a large percentage of their pets through the grapevine. We hear of an animal in need and take on the responsibility by adopting.
U.S. households get our dogs and kitties from these sources:
Shelters 23% and 31%
Friends/Family 20% and 28%
Breeders 34% and 3%
Stray pets 6% and 27%
Private 12% and 6%
Other sources, 32%, and 39%
Roughly 31% and 23% of Cat and Dog Owners, Respectively, Acquired Their Pet Either From an Animal Shelter or the Humane Society
Overall, U.S. households do an okay job getting our pets from animal rescue centers. The ASPCA and Humane Society need our ongoing support. And while we adopt 23% of dogs and 31% of pet cats from these organizations, there's a wagging tail waiting.
Almost 390,000 Dogs and 530,000 Cats Are Euthanized in U.S. Shelters Annually (ASPCA)
Walk into an animal shelter and watch that set of eyes that follows you, it has an expiry date. You're the last saving chance for 390,0000 dogs and 530,000 cats euthanized yearly in shelters.
Exotic Animal Owner Statistics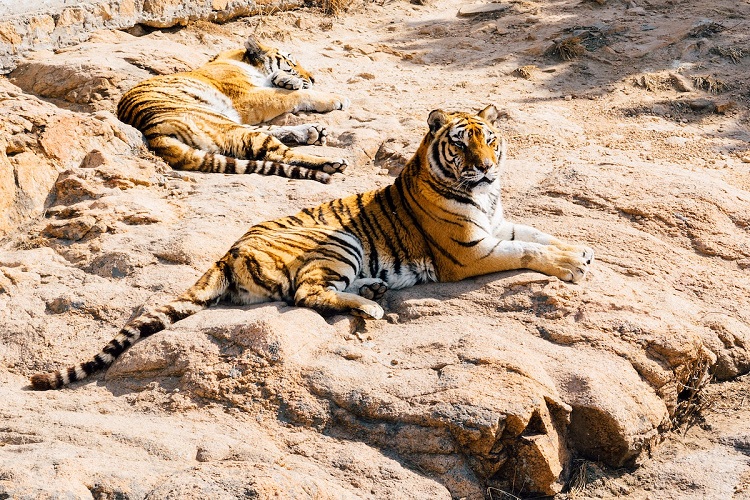 The U.S. Has More Than 17 Million Exotic Animals (World Animal Protection)
Americans like their animals. But 17 million exotic animals could be a potential problem leading to the illegal trade of endangered and protected animals. They belong in their natural habitat. It's also inviting zoonotic diseases into U.S. households.
The U.S. Has Almost 5,000 Captive Tigers (WWF)
Tigers are not native to America, yet there are 5000 captive tigers in private collections, breeding facilities, and photo-op stages. According to WWF, six percent of tigers live in zoos and aquariums. It's morally irresponsible to keep a tiger.
Almost 1 in 10 U.S. Families Owns an Exotic Animal as a Pet (Expert Insurance Reviews)
Although 19 states have explicit laws forbidding exotic pets, 1 in 10 American families keeps an exotic pet. Many exotic pets illegally enter the country and require insurance legalities.
The Most Famous Exotic Animal in the U.S. Is the Capybara (the Spruce Pet)
You're not alone if you've never heard of the most famous exotic animal, the Capybara. These 170-pound rodents are expensive to keep and illegal in several states. These giant guinea pigs are super cute but don't belong in animal-owning households.
FAQ's
Are There More Cat or Dog Owners?
Americans are dog people, and 74% keep a K-9, while 47% keep a kittie.
Has the Number of People With Pets Increased?
Since 1988, pet ownership has increased from 56% of pet-owning households to 67% in 2019.
Which Age Group Has the Highest Number of Pet Owners?
Millennials own 32% of the pet owner pie.
What Is the Most Pet-Friendly City in the U.S.?
St. Petersburg (Florida) is number one, followed by Tuzon, Tampa, and Portland
Are Exotic Animals Illegal To Buy?
Many are; however, there's a legal trade of reptiles, snakes, and captive-bred animals. Most states ban exotic animals, depending on the type of animals.
How Can the Animal Euthanization Rate in Shelters Be Decreased?
A complicated question that is challenging to answer. Vets are a great resource to help pets that have behavioral programs. Spay and neuter statistics suggest it's also a good idea and helps prevent overpopulation. Education about responsible pet parenting is critical. Never buy a pet as a gift–ever.
What Are the Most Common Health Issues in U.S. Pets?
Obesity, skin issues, dental problems, parasites, cancer, vomiting, diarrhea, broken bones, and ear infections rank among the top concerns.
How To Become a Better Pet Parent?
Don't get a pet on a whim. Make sure you can provide a healthy diet, plenty of exercise and time, have a pet-proof home, have the necessary finances to pay for vet care or insurance, and have a backup plan.
How Much Does It Cost for Pet Insurance?
The average policy is about $45 per month, but always read and understand all the details to ensure you get the best coverage.
Wrap Up
Cooper didn't die from bone cancer. He died by euthanasia while his family and the vet team gently guided him toward crossing the rainbow bridge. He's dearly missed and part of pet ownership statistics about grieving.
Pet insurance would have saved any medical expenses, but it couldn't save Cooper's life. Responsible pet parenting means making tough decisions in return for the benefit of being loved by an animal.