Negan: "No! Not the bath! Anything but not the bath"
Mommy: "Oh come on Negan, We just did this last week!"
Negan: "I swear I'll stop scratching the furniture. Just please don't make me go in there!"
Mommy: "Sorry, poochy even putting on your pouttiest face won't get you out of the tub!"
It's Saturday morning. I' m having argle-bargle with Negan, Lol.
Most of the time, Negan is a happy husky except Saturdays, horrible bath days. Look! If your dog mourns baths, you're not alone.
When it's time for bath, the towel, shampoo you are all set, except your dog, hiding under the couch or bed and playing hide and seek with you. Your dog isn't the first or the last to scorn baths.
One of the main reasons they dislike baths is the unpleasant scent and texture of shampoo. Dogs have a 40 percent faster smelling snout than humans.
With that in mind, how do you choose the best shampoo?
For Deep Clean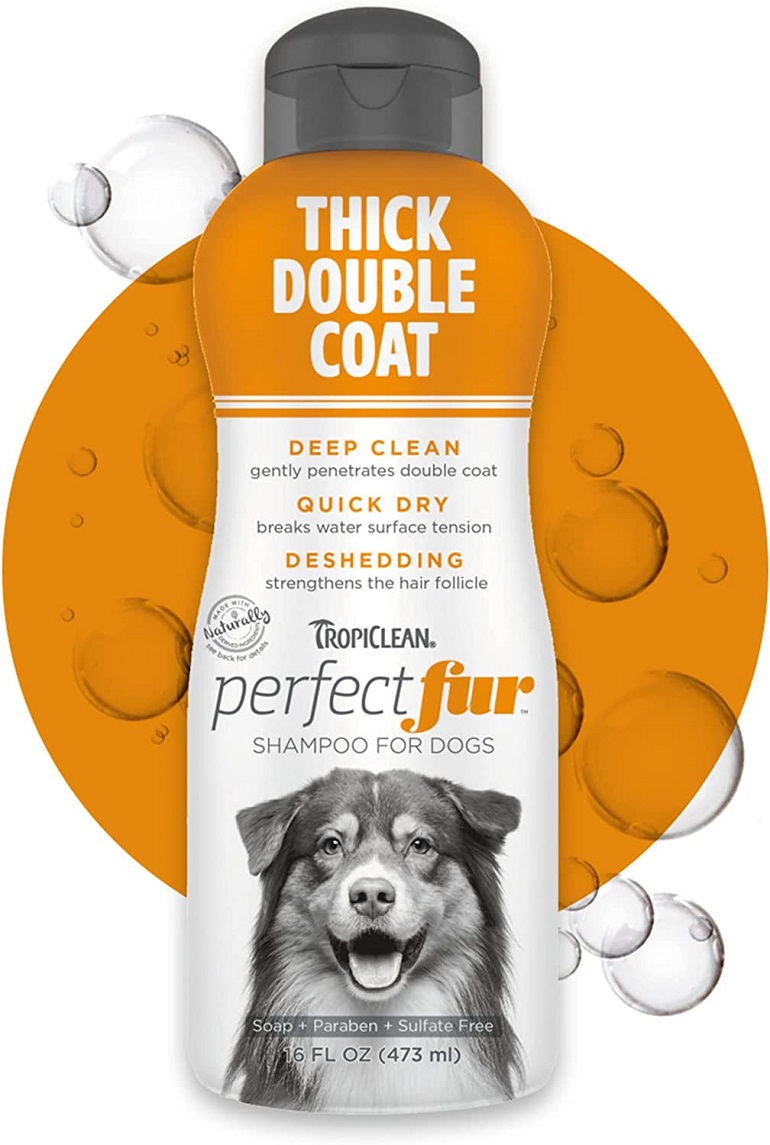 Tropi Clean Perfect Fur Thick Double Coat Shampoo for Dogs
Scent: Sweet Citrus
Product Benefits: Cleansing,Exfoliating,Deshedding
For Sensitive Skin

4Legger USDA Certified Organic Dog Shampoo
Scent: Coconut,Lemongrass
Product Benefits: Soothing
Moisturizing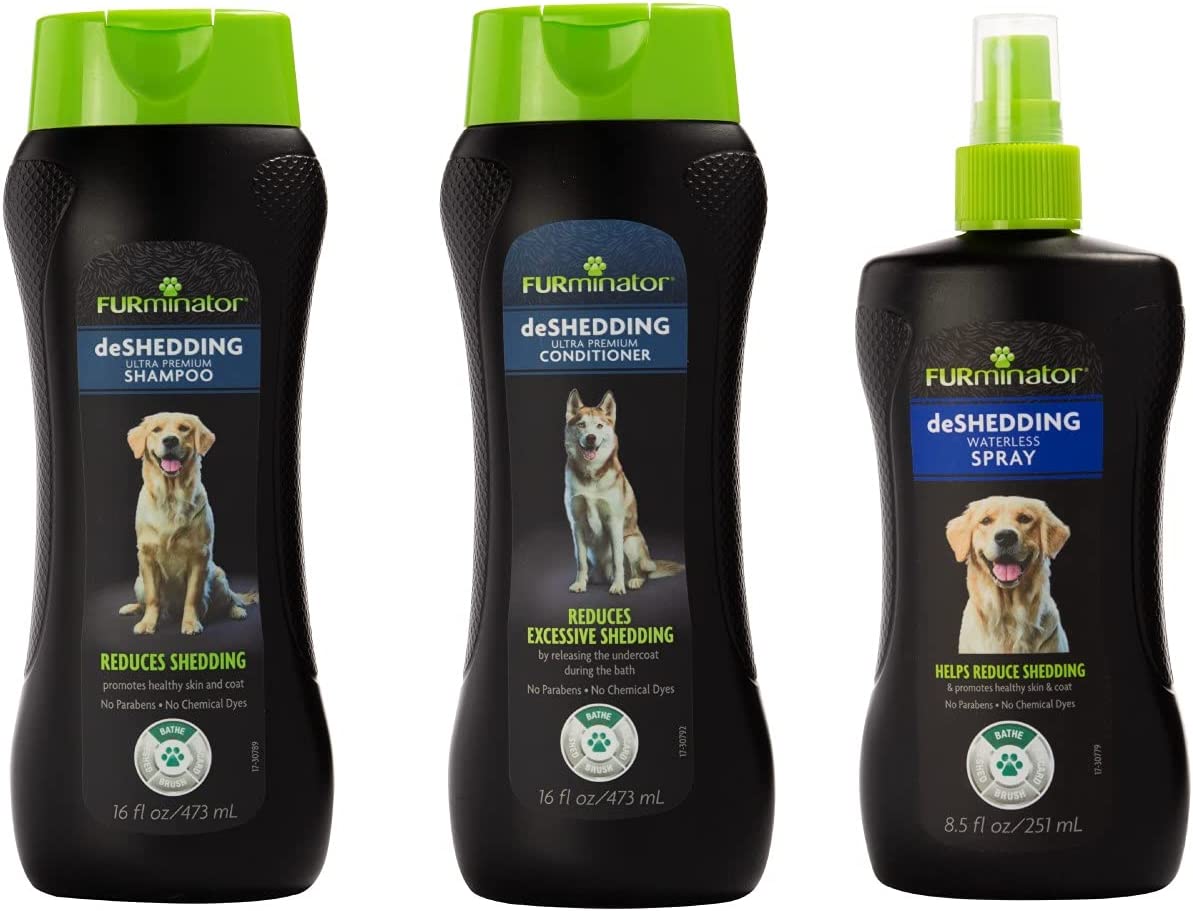 FURminator Deshedding Kit
Scent: calendula extract
Product Benefits: DESHEDDING
Soft and Fluffy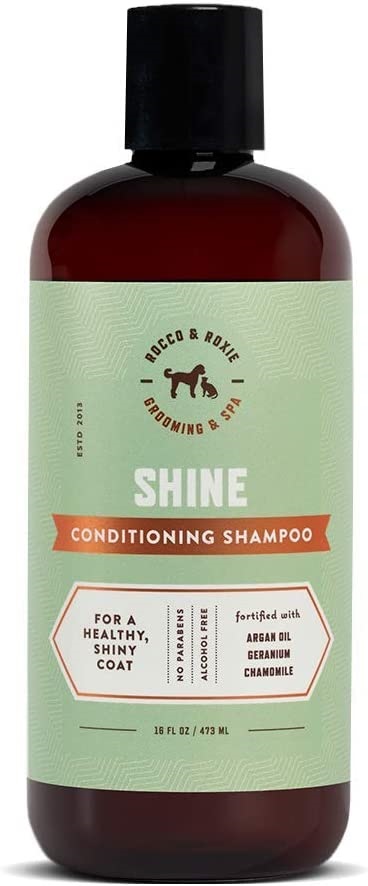 Rocco & Roxie Dog Shampoo
Scent: Shine
Product Benefits:Nourishing
Goof for Itchy Skin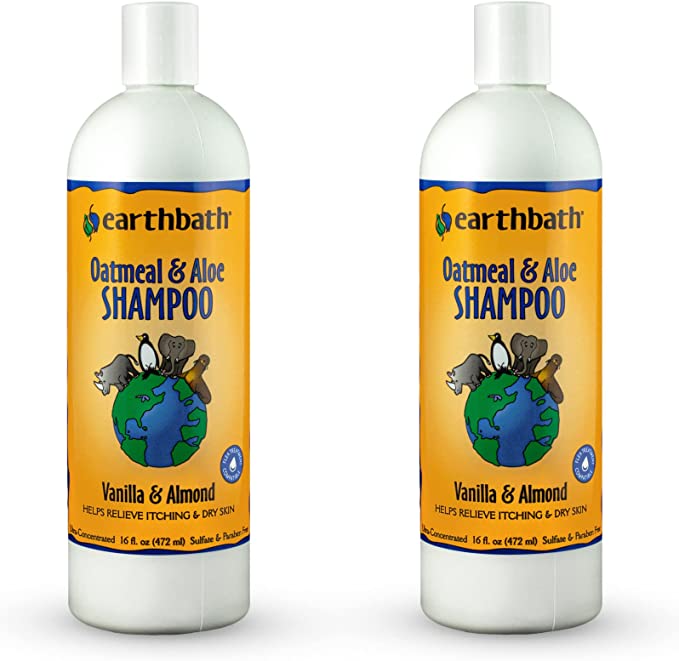 Earthbath All Natural 2-In-1 Dog Shampoo
Scent: Oatmeal and Organic Aloe Vera
Product Benefits: moisturize dry skin
Good Quality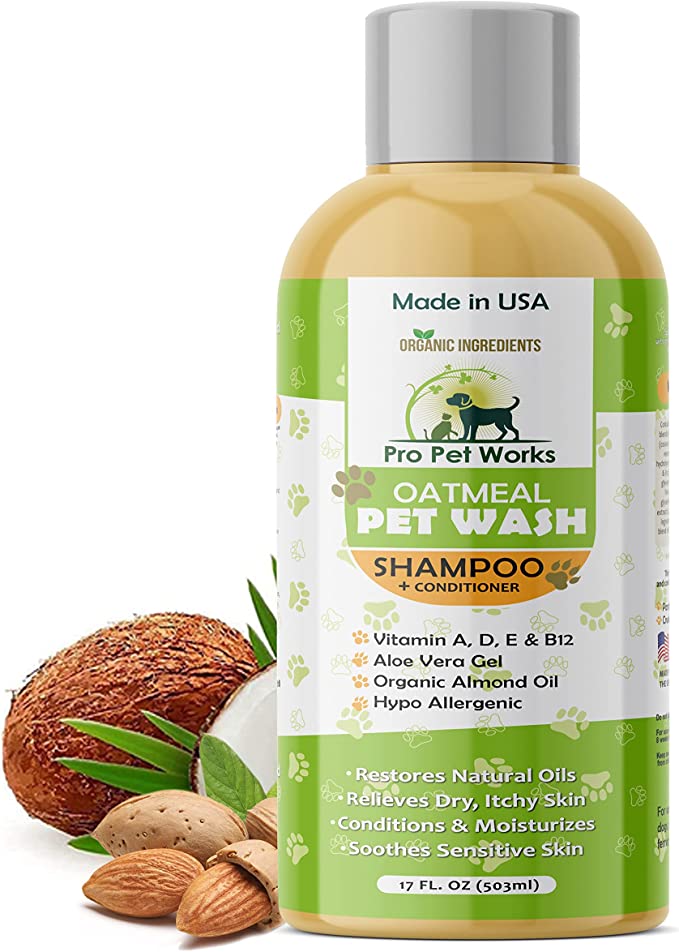 Pro Pet Works Oatmeal Dog Shampoo
Scent: Almond and Aloe Vera Gel
Product Benefits: Detangling
Smells Good

Healthy Breeds Siberian Husky Deodorizing Shampoo
Scent: Sweet Pea and Vanilla
Product Benefits: Moisturize Dry Skin, Clean & Deodorize Fur
Value for Money

Buddy Biscuits Rinse Dog Shampoo
Scent: Lavender And Mint
Product Benefits: Revitalizing
Don't worry; I've gathered the top 8 picks with the help of a team of testers.
Let's get this party started; the roller coaster is going to take you on a ride!
Our Top 8 Best Husky Shampoos
It's critical to keep a longer-haired dog's coat as healthy and well-cared for as possible. Their coats are not less than a pain in the neck for their owners. Huskies, unlike some other dog breeds, are naturally clean. This is why many groomers and husky owners advise bathing a husky only when he gets really nasty.
The majority of this guide will focus on huskies shampoos, ingredients, features, buyer guide, precautions and recommendations in the hopes of making your life a little easier.
Let's prepare to dive into the deep end of the pool with your husky in order to pluck the jewel in the crown.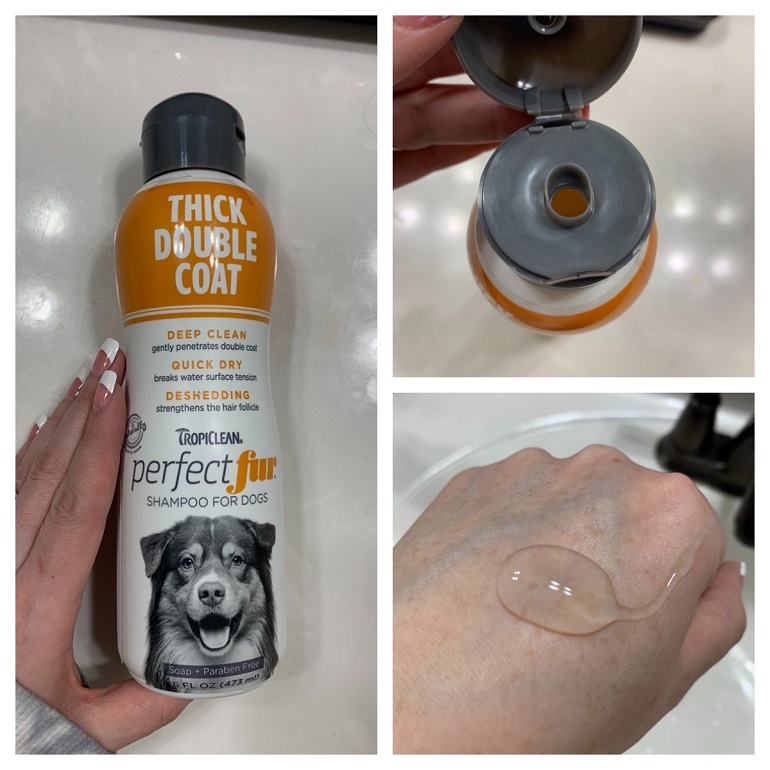 Say goodbye to the days of knackering bath time. It's time for tropi clean perfect fur. Specially formulated for pals with super thick coats, this shampoo slips between layers of tightly packed fur, loosening dirt and debris. It also exfoliates your dog's skin and strengthens their hair follicles to reduce unnecessary shedding.
It is specially crafted for the double-layered fur of German, Australian, Pomeranian and Siberian huskies. This formula is best for shorter undercoat and longer overcoat. For a deeper clean and a great-smelling, handsome hound, this formula is the cute claim.
Ingredients
Water, Mild Coconut/Palm cleanser, Cationic Guar gum, Botanical blend of Plum, Ginger Lavender, sweet Potato, cumber and Vanilla extracts, Hydrolyzed Potato protein, Vitamin E, pH adjusters, preservative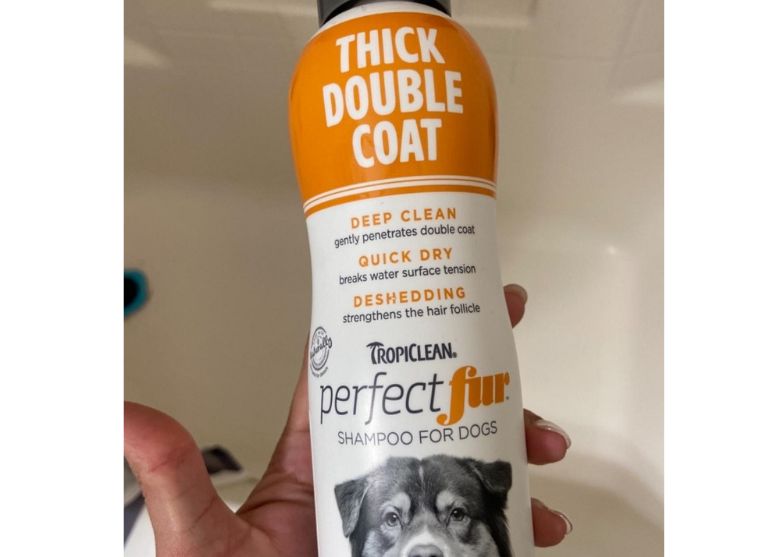 Specifications
Soap+ Paraben+ sulfate free
Deshedding, deep cleansing and quick dry
Sweet citrus scent
Mineral-based raw materials
For dogs 12 weeks and older.
Pros
I recommended this tropi formula to my neighbors who were extremely worried because their husky was suffering through allergies and sensitive skin. After using this shampoo the husky doesn't scratch and has left no dog smells as much as a little goes a long way.
My sister shared that she liked the product is not heavily perfumed like others she had tried. It lathered up well and definitely loosened the shedding fur. My fur baby is now more confident with shiny and soft coat.
Many other owners found it a descent shampoo because it helped their dog to get rid of dryness and hide their chubbiness.
Cons
A few dog keepers showed their dissatisfaction regarding its smell which they found short lived.
They also shared that it only came in the box not in a bag in case it spilled.
Directions
Gently shower your pet with love and water. S
Shake bottle well and massage into wet fur for 3 to 5 minutes.
Rinse thoroughly to wash away smut and reveal a clean shine.
Keep away from eyes.
Precautions
Do not use on open wounds.
Keep away from the children.
For topical use only
In case of contacting with eyes quickly flush through with clean water.
Testers' Verdict
I worked with the team of testers to found the best option for my honey bunch, when we were testing this shampoo we found it a well suited shampoo for the huskies who are suffering from allergies, dryness and fizz fluff. Sweet citrus smell didn't make the dogs to run away. Overall we found it very helping product.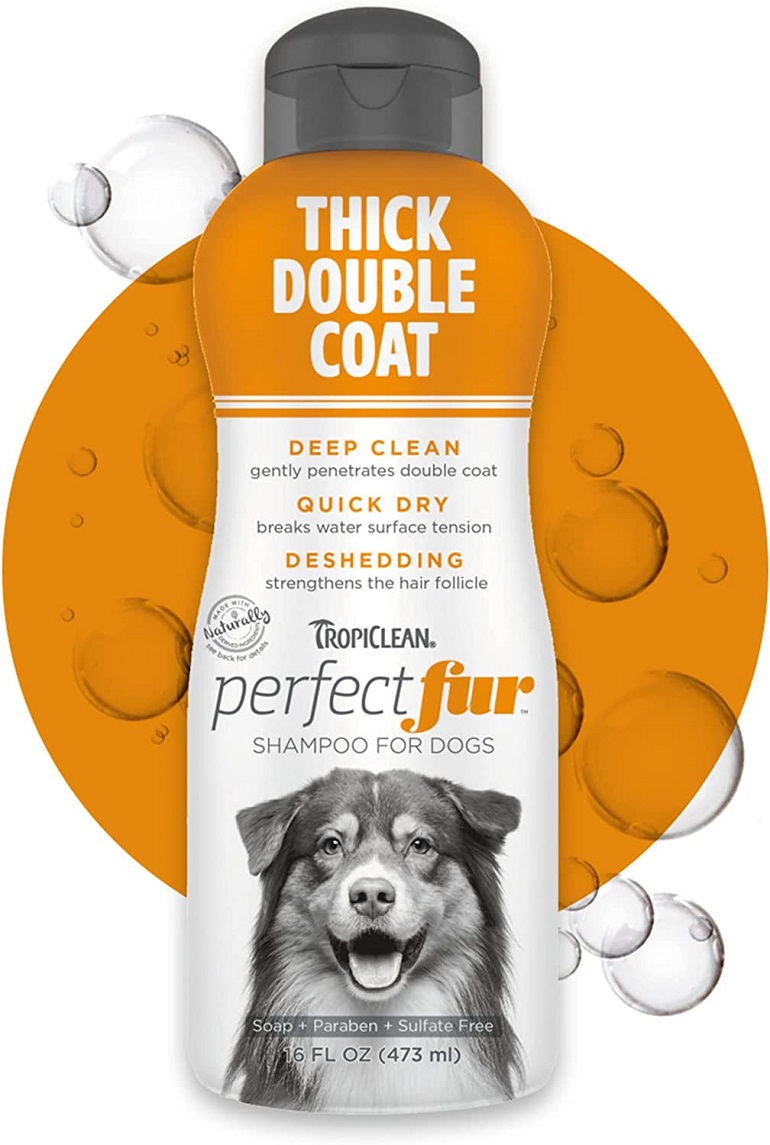 Tropi Clean Perfect Double Coat Shampoo for Dogs
The price of "Tropi Clean Perfect Double Coat Shampoo for Dogs" varies, so check the latest price at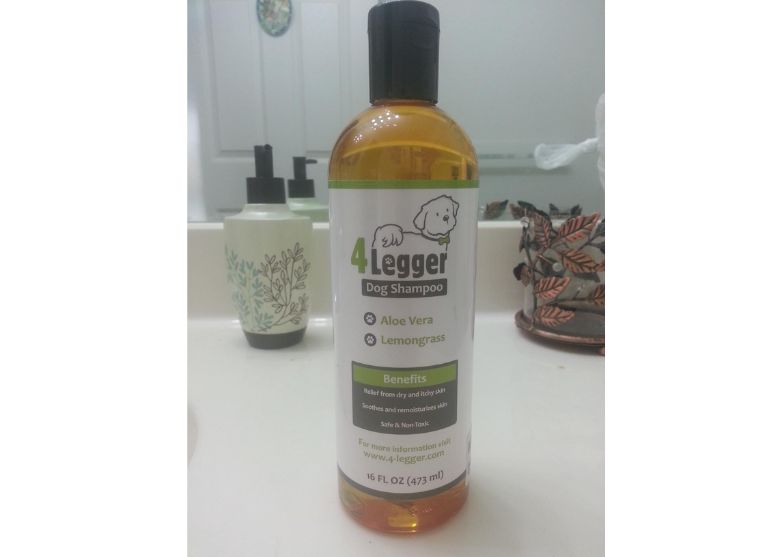 Are you looking for best shampoo to medicate itchiness, dandruff and dry skin? Then this lemongrass formula is a finest option. It has manufactured in accordance with USDA standards and provides soothing relief for itchy skin while promoting healthy skin. It has made with beneficial certified essential oils.
Your furry ball's skin will get benefit from the gentle cleaning, moisturizing, conditioning, and softening without stripping their natural coat oils. Lemongrass, a natural cleanser, gets rid of the "doggy smell" with and helps to stimulate blood circulation and tone up skin.
Ingredients
Organic Aloe Juice, organic Saponified oils, Coconut, Shea butter, Olive, Sunflower, and jojoba, glycerin and organic rosemary extract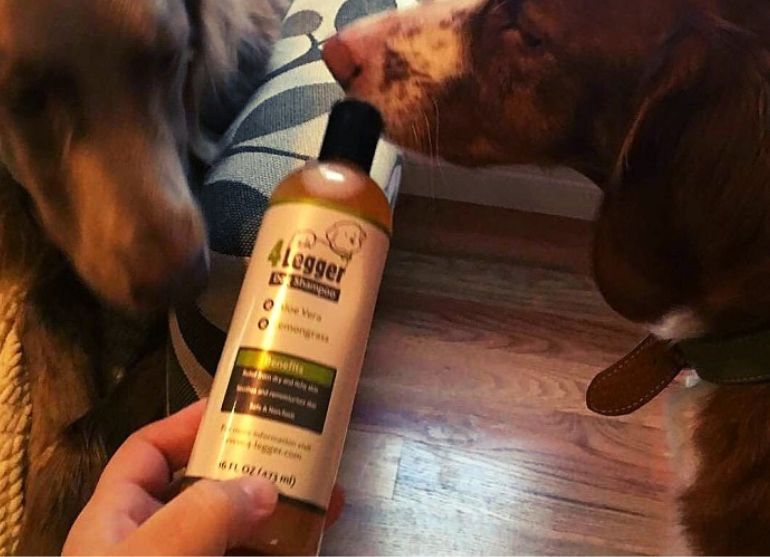 Specifications
Hypoallergenic Dog Shampoo
Oil, Lemongrass and Aloe to Eliminate Odor
Enviormental toxins remover and quality free leaping bunny
No Paraben, sulfates, detergents or preservatives
Recommended by Vet and groomers
Pros
Many of the users praised this dog shampoo. They found it very watery and easy to rinse off. It smells very fresh and not heavy-handed. After bathing huskies found was clean and smelled wonderful.
One of my friend told that her Cotton got very itchy during flea season. This shampoo was a great help. She found no scratching or discomfort after use.
Cons
As we know natural and organic formulas are lil pricey. It was the only discomfort, the pet parents complained.
Directions
Shake well before use.
Wet your 4-Legger with warm water from head to tail.
Apply a small amount of shampoo with water (to increase the lather).
Gently massage deep into the coat and allow lather to remain for a few minutes.
Rinse thoroughly until the water runs clear. It is safe for frequent use.
Precautions
It has formulated only for the external use.
Carefully wash your dog's face to keep out of the eyes.
If you do get it in the eyes, wash with water.
It is safe and non-toxic.
If your furry friend is using a topical flea and tick treatment, please remember to follow the bathing instructions on thebottle.
Testers' verdict
I am overwhelmed to mention about a parent whose fur son diagnosed with cancer, magically this organic formula helped to recover. And they are now a happy consumer of 4Legger.Its flea and dandruff free formula helps your dog to get rid of fleas and itchiness as well. We are confidently recommending this clear up.

4Legger USDA Certified Organic Dog Shampoo
The price of "4Legger USDA Certified Organic Dog Shampoo" varies, so check the latest price at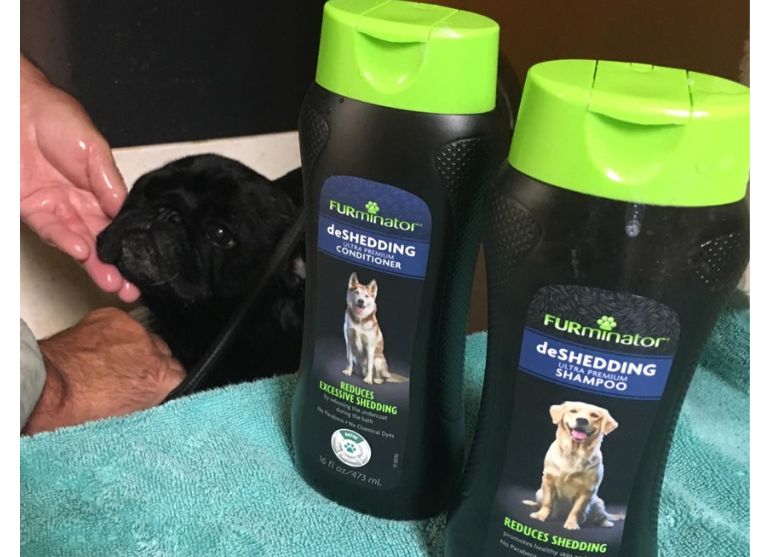 Living with pets is equal to live with pet hair. This Furminator Deshedding solution makes the pet owner's happier and dramatically reduces loose hair from the undercoat. Every item in this kit is enriched with all the essential ingredients to make you and your husky happy and healthy.
This kit is consisting of shampoo, conditioner and spray. Individually they have detailed down.
Ingredients
Omega 3 and 6 Fatty acids, Calendula extract, Papaya leaf extract, Aloe Vera, Sunflower & sunflower seed oils and vitamin E
Furminator Shampoo
Furminator deShedding Ultra-Premium works to reduce excessive shedding. This stunning creation has employed ingredients who promote healthy skin and coat. Packaging of this solution may vary. For best results use monthly or as per suggestions of the Furminator at-home professional grooming crew.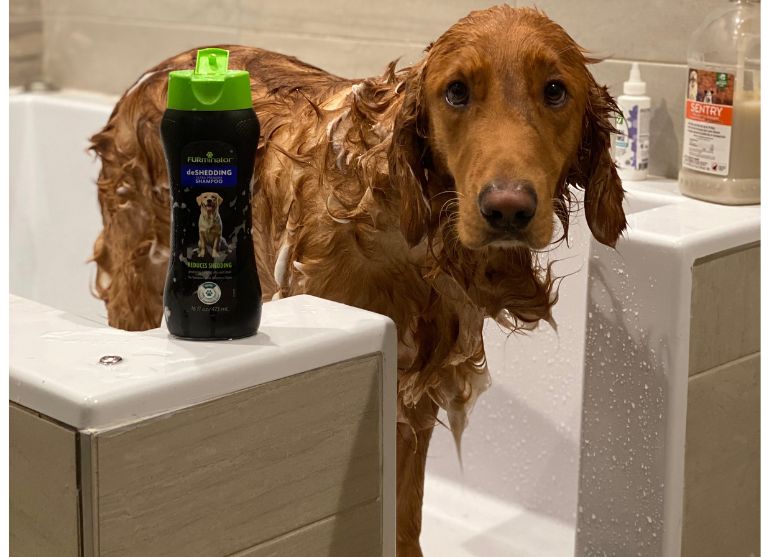 Specifications
Omega 3 and 6 Fatty acids, Calendula extract
No Paraben and chemical dyes
Reduce shedding
Pros
I had conversation with some of my colleges and they told that this shampoo has saved their sanity and home. This shampoo takes out so much hair, which looked deep before. They also mentioned now their dogs smell awesome; their costs are super shiny and soft.
I am happily mentioning interesting remarks of my childhood friend, as she told me that now people tell her all the time her house always smells good. Her dogs seem to enjoy it so much they step right into the bath. She found it super conditioning now she can wash them often with no worry.
Cons
The single discomfort which complained the parents is just that their pocket felt as its high in price.
Directions
To wash, wet the coat and apply and lather shampoo over the entire body.
Allowing 5 to 10 minutes of contact. Rinse thoroughly.
Repeat as needed.
FURminator Conditioner
FURminator conditioner for dogs helps reduce excessive shedding released from the undercoat during bathing. It also adds back the moisture into dogs' skin after use the bath. It also made the skin super glossy and shiny.
Specifications
Free from Paraben and chemical dyes
Fortified with omega 3 & 6 fatty acids, Chamomile
Cruelty free
PROS
Many parents praised the conditioner using it in conjunction with FURminator shampoo. They shared that conditioner actively draws the undercoat out of the animal leaving a shiny soft coat.
Let me share another experience of my brother who bought the conditioner with a whim and can't believe the job it does. He was amazed the amount hair that so easily washed away. He told that the product into my dog's coat real well. He then used on all three of his dogs. Now he will never be without this product at bath time.
Cons
Some parents shared their unhappiness by complaining that it caused finks on the back of dogs. Anyhow after following the precautions they were able to overcome it.
Directions
Use this conditioner monthly as part of the FURminator at-home grooming regimen.
To condition, wet the coat and apply conditioner over the entire body, allowing 5 to 10 minutes of contact.
Rinse thoroughly and repeat as needed.
For best results, use in conjunction with FURminator ultra-premium shampoos.
FURminator Spray
It helps to loosen your dog's dead undercoat, a reason which leads to shedding in the first place. Use it between baths as part of your dog's regular brushing routine.
Features
Made with no Paraben or chemical dyes,
Waterless spray
Pros
I am more than happy to share my personal experience with Negan. This magical spray has made me to do finger comb. My fur baby sheds a lot, and this spray just worked wonders. It really helped to hydrate fur and over time, less hair sheds off!
Cons
I just felt a single missing of this spray. It doesn't penetrate the heave coats. I hope the company will work to solve this problem to make the dogs and their parents happy.
Directions
Shake well before use and spray generously onto coat.
Rub or brush into coat and towel dry
No rinsing need.
Repeat process as needed.
Precautions for FURminator Kit
For use on dogs over 6 weeks old.
Keep out of reach of children.
Avoid contact with eyes. If irritation develops, discontinue use and consult your veterinarian
Tester's Verdict
The team of expertise suggested this whole amazing kit for that every single parent who wants his/her fur son look handsome with shiny and glossy fur and no doubt healthy skin. They highly recommend this kit by using as company directed: brush, deshed, bath and discard.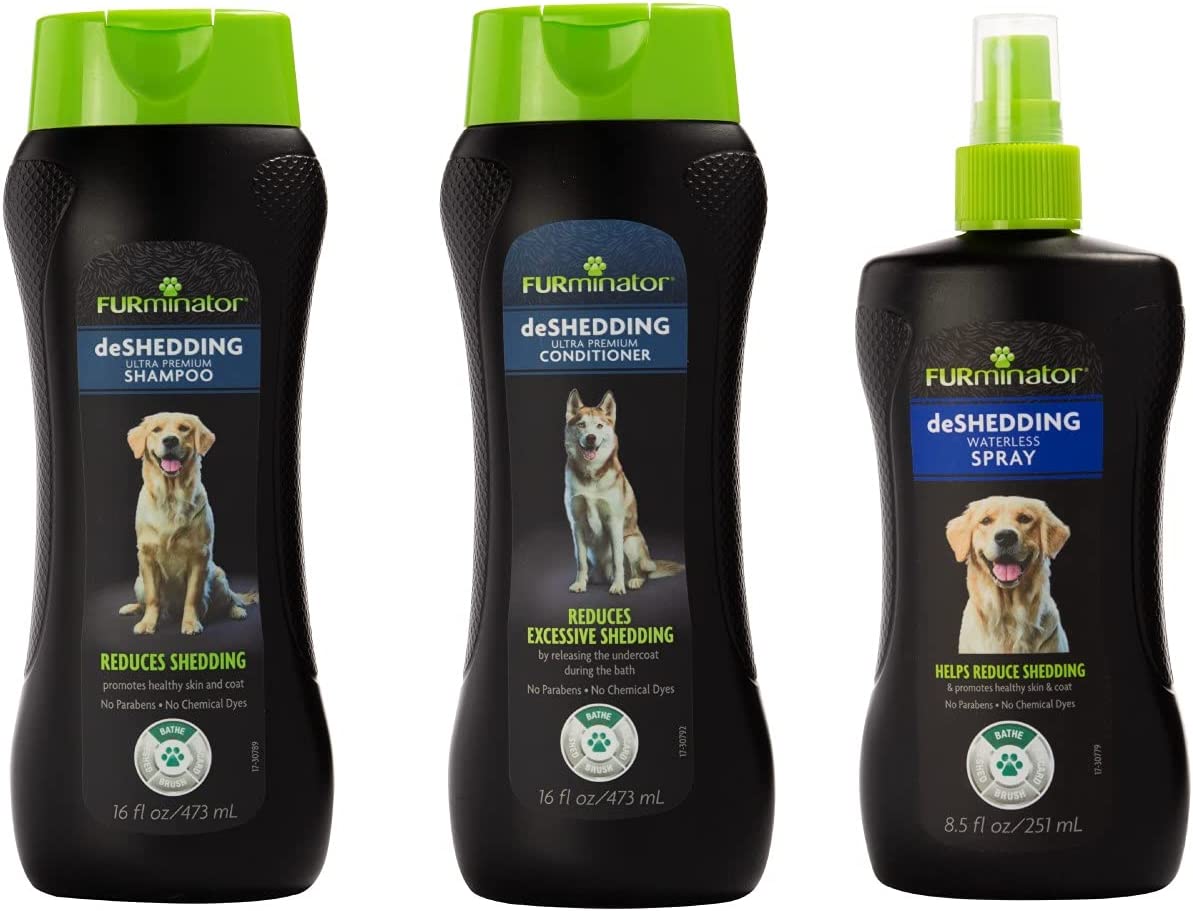 FURminator Deshedding Kit
The price of "FURminator Deshedding Kit" varies, so check the latest price at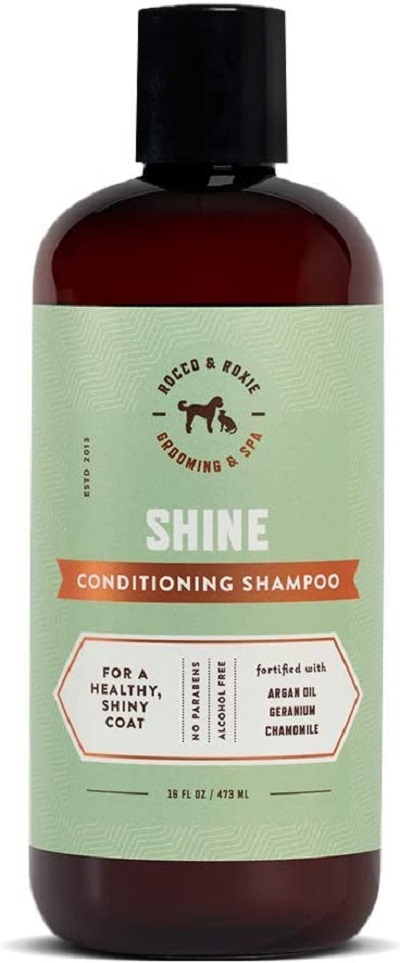 Everyone knows, this muddy hob is curious about the word all time. After ampling in the grass, drilling in the dirt, cuddling in mud, or pond riff-raffing, your lil munchkin would love to bath. Dogs' coats have distinct sorts of lengths and textures
The unique formula has crafted for dogs suffering through dry and itchiness. It's hypoallergenic and oatmeal formula soothes the skin and help to calm allergies and sensitivity. Rich natural forma is best pick for puppies with sensitive skin.
Ingredients
Purified water, gentle surfactant, glycerin, vitamin A, geranium, chamomile, argan oil, stabilizer and peppermint oil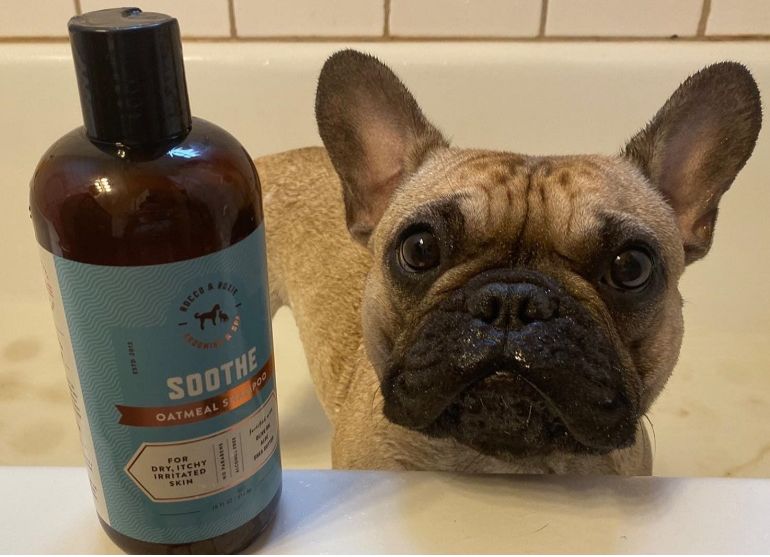 Specifications
Phosphate, Dye, Alcohol and Paraben free
Best oatmeal and hypoallergenic formula
Specialized with geranium and chamomile
Pros
Many owners appraised its scent and they are pretty sure it made their dogs itch more than normal. Another feature for that they love this clear up is it's availability in shampoo plus conditioner formula which makes it cost saving
The most exciting feature which won parent's trust was its money back guarantee.
Cons
A few owners complained that it didn't lather and they have to poured more and more product to make sure the dog's skin clean.
Directions
Wet coat with water and apply shampoo evenly.
Massage, lather, and give your dog an extra scratch behind the ears just for fun.
Rinse completely and towel dry
Precautions
Keep away from children.
If your dog has extra sensitive skin use after the advice of veterinarian.
Testers' verdict
On the whole, experts suggested this product for the dogs suffering from allergies, its mild smell also make it loveable for dogs as well. They mentioned that the specialized formula helped to cure itchiness and deals with sensitive skin.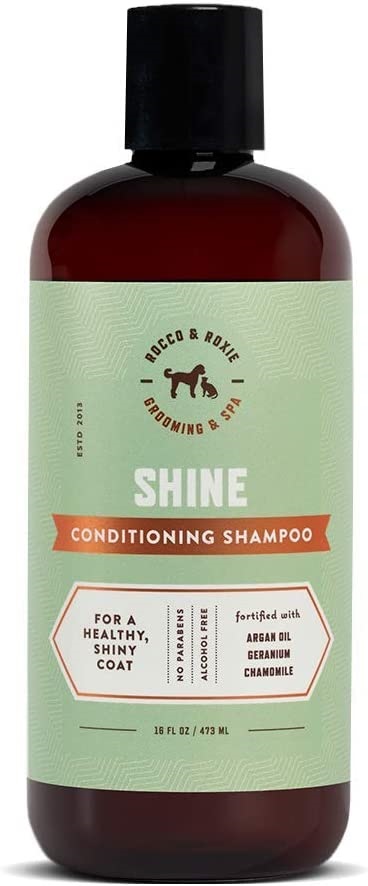 Rocco & Roxie Dog Shampoo
The price of "Rocco & Roxie Dog Shampoo" varies, so check the latest price at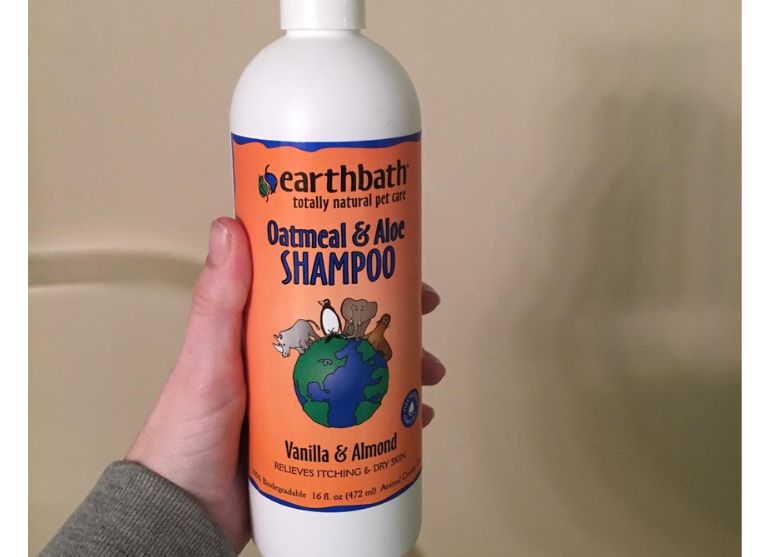 This luxurious shampoo is enriched with oatmeal and aloes recommended by veterinarians to combat dry, itchiness, skin irritation, promote healing, and re-moisturize sensitive skin. Combo of these organics with vanilla and almond oils will make your pet smell as good as both of you want.
This shampoo is soap free and pH-balanced to ensure a clean and deodorize bath. It also helps to make the skin soothe, shiny and glowing.
Ingredients
Purified water, colloidal oatmeal, renewable plant-derived & coconut-based cleansers, organic aloe Vera, vitamins A, B, D, & E, botanical fragrances of vanilla & almond, preservative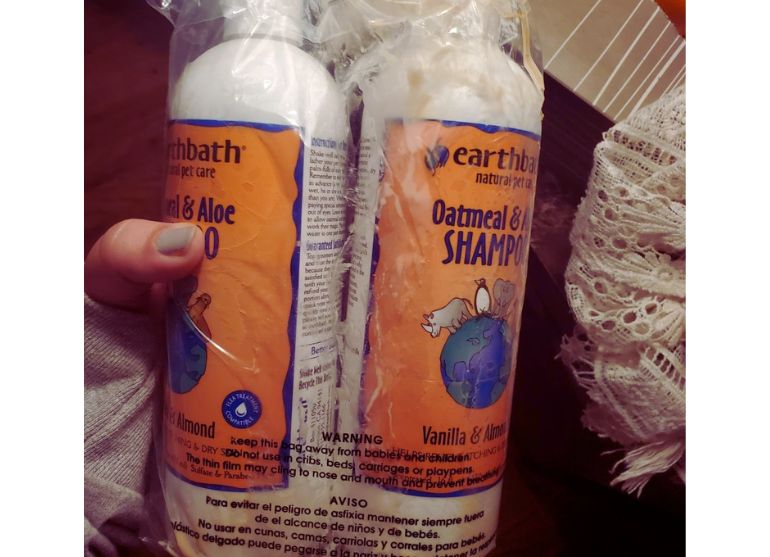 Specifications
Specially formulated with Oatmeal, Aloe Vera, Almond and Vanilla
No use f Paraben, perfumes, dyes and gluten.
Ultra concentrated
Cruelty free
Pros
Owners who were worried for their pet's dry skin, they recommended it as one of the top options. After only using it once, they noticed a shine and softness in coats. Similarly dogs found very happy afterwards and didn't turn red or rashes like they normally found after bath.
Many parents loved this shampoo for its reasonable price, good smell, soothing ingredients, and natural non-chemical ingredients. They also showed their love because it lathers amazing!
Cons
It's not a total con but some parents shared that their dogs felt smell kind of strong. It hasn't bad fragrance but might be their dogs do not need to smell like this one.
Directions
Shake well before using.
On a wet coat, lather your pet thoroughly with a few good palm-fulls of Earthbath pet shampoo.
Work lather from head to tail, paying special attention to irritated areas.
Keep out of eyes.
Leave on for at least 90 seconds to allow oatmeal and organic Aloe Vera to work their magic.
May be diluted ten parts water to one part shampoo if desired.
Precautions
Avoid eye contact.
Immediately and thoroughly flush with clean water if eye contact occurs.
Shampoo is solely intended to cleanse coat and skin.
Keep out of reach of children. If swallowed (by humans), consult a physician.
Will not wash off topical flea applications
Safe for all animals over 6 weeks
Testers' Verdict
Experts suggested this clear up to parents for its natural ingredients and pH balanced formula. They tested over sensitive skin and found a magical recovery afterwards. They praised it as solution for dry and itchiness as well.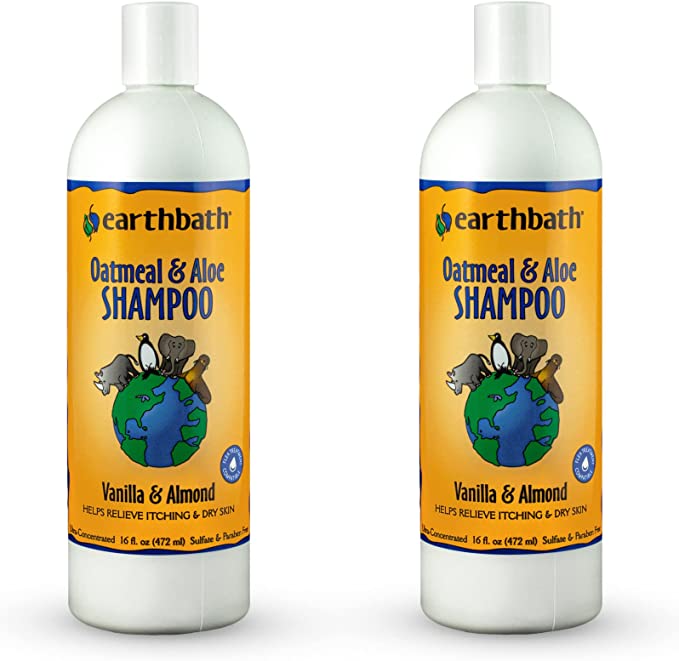 Earthbath All Natural 2-In-1 Dog Shampoo
The price of "Earthbath All Natural 2-In-1 Dog Shampoo" varies, so check the latest price at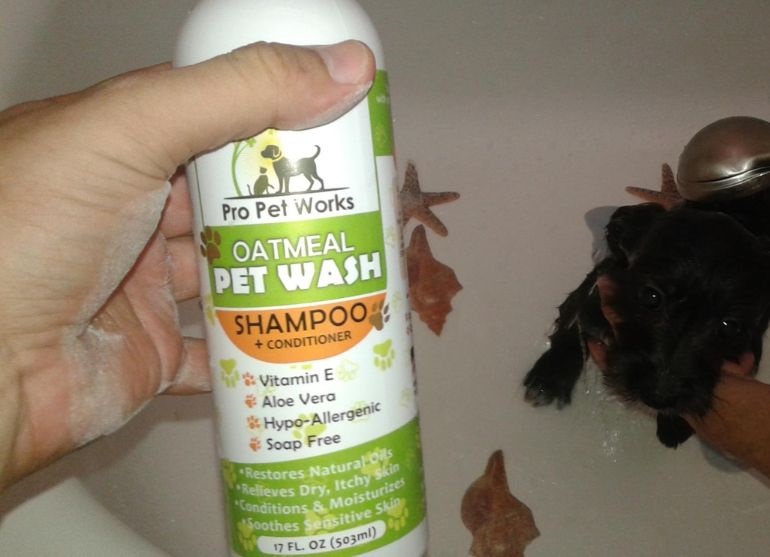 This astonished Oatmeal pet wash is a one-of state-of-the-art formula. It has skillfully crafted to for all breeds of dogs. Its super blend detangles hair for easy combing. It is safe for daily consumption and helps to eliminate unpleasant pet smells and odors.
Additionally shampoo can relieve pet's itchy skin to provide them with soothing and relief.it is also very effective for dogs with flea bite, grass and food allergies as well as dry, itchy, sensitive skin.
Ingredients
Aloe Vera Gel, Organic Almond Oil, Oatmeal, and Vitamins A, D, E, and B12, blend of cherry botanical extracts, glycerin,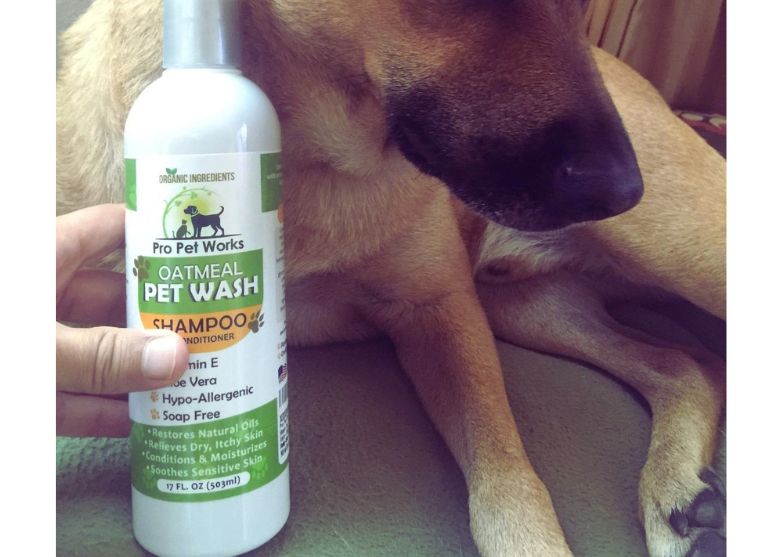 Features
Contains almond oil and Aloe Vera
Paraben & Cruelty free
Soap, detergent & Sulfate free
No alcohol or animal by products
Pros
The enchanted combination of organic aloe vera extract, organic almond oils and Vitamins E, A & D made it the finest choice for many parents.They also mentioned that it didn't irritate their pet's eyes or nose while bathing.
One of the parents shared that his old shampoo was striping natural minerals and coat oils, but it didn't strip the damage the coat. Meant for dogs and cats 12 weeks and over
Cons
Some of the parents complained for its smell's shorter life span.
Directions
Use warm water to wet your pet
Take a required amount on your palm and make sure gentle application.
Let stand for 5 minutes and then rinse off.
Repeat process for best results.
Precautions
Keep away from the children.
In case shampoo + conditioner do not work for or cause sensitive issues stop using immediately and contact to a vet.
Tester's Verdict
Testers recommended this clear up 5 in 1clear up for the dogs with dandruff, sensitive skin, itchiness and smelly dogs. They suggested it as the best shampoo to make skin soft and hydrated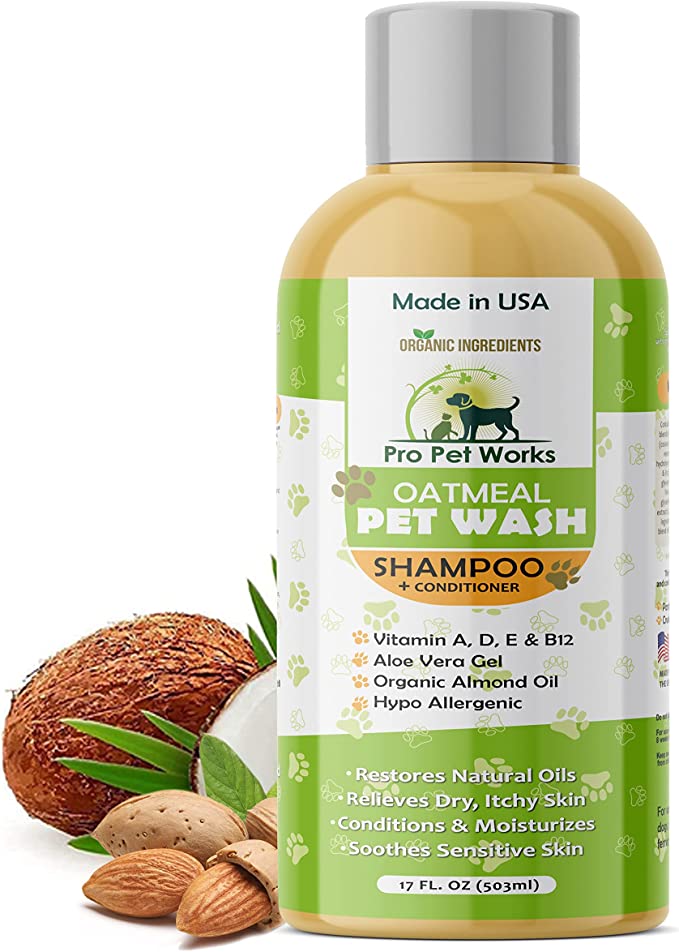 Pro Pet Works Oatmeal Dog Shampoo
The price of "Pro Pet Works Oatmeal Dog Shampoo" varies, so check the latest price at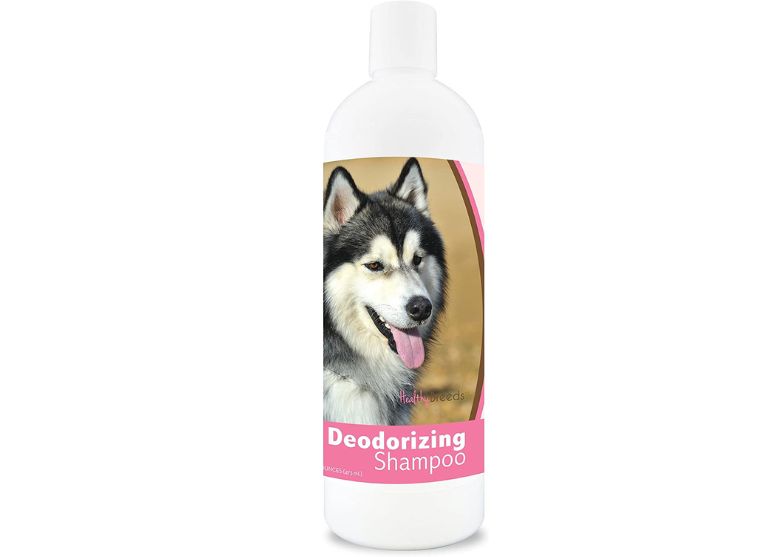 Healthy Breeds is presenting you a deodorizing, hypoallergenic, soap-free and sweet Pea shampoo. Moisturizers and proteins are used to nourish the skin. Essential fatty acids hydrate skin and assist in the control of peeling. Pure hydrating variables enhance preservation of the skin and coat.
The non-drying product softens and brightens a pet's coat. It's compatible with topical flea medication and won't harm your pet's coat. It cleans tenderly, lathers nicely, and rinses out effortlessly because to its pH balance.
Ingredients
Water, Natural Shampoo Base, Chamomile Extract, Oat Protein, Cactus, Calendula Flower, Aloe Leaf Juice Extract, Fragrance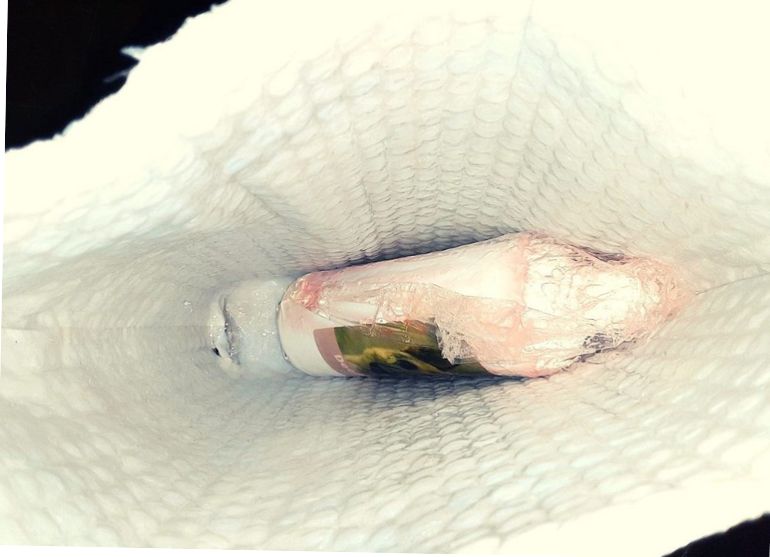 Specifications
Hypoallergenic, deodorizing and pH balanced Formula
Sweet Pea & Vanilla Scent
Essential fatty acids
The natural moisturizing agents
16 oz. weight
Pros
Many parents liked the product for its amazing smell which helped them to get rid out of unwelcoming doggy smell.
In addition, buyers provided positive reviews that it rinsed off easily and lathered up well.
Cons
The high price tag bothered some parents' pocket.
Some owners complained about the insufficient amount of shampoo in the bottle.
Directions
Wet coat thoroughly.
Apply sufficient shampoo to lather well into hair coat.
Rinse thoroughly.
May be used as often as necessary
Precautions
For topical use on animals only.
Avoid contact with eyes.
Keep out of reach of children,
Store at room temperature.
Tester's verdict
Our tester's team tested this product and claimed that it is undoubtedly the best option available for parents suffering from wet doggy smell for its sweet pea & vanilla scent, hypoallergenic and pH balanced formula. However, few testers complained about the less quantity in the bottle.

Healthy Breeds Siberian Husky Deodorizing Shampoo
The price of "Healthy Breeds Siberian Husky Deodorizing Shampoo" varies, so check the latest price at

If you are the lucky owner of a Husky, You are also probably waging a war against unpleasant dog smell after every bath. As a longer haired dog, it is important to keep them clean, healthy and odor free as well.
This gentle 2 in 1 shampoo is full of those ingredients who work as spa for your husky. This conditioning formula moisturizes dogs coat and in return dog gets a silky, shiny and soft coat, which provokes you snuggle with them.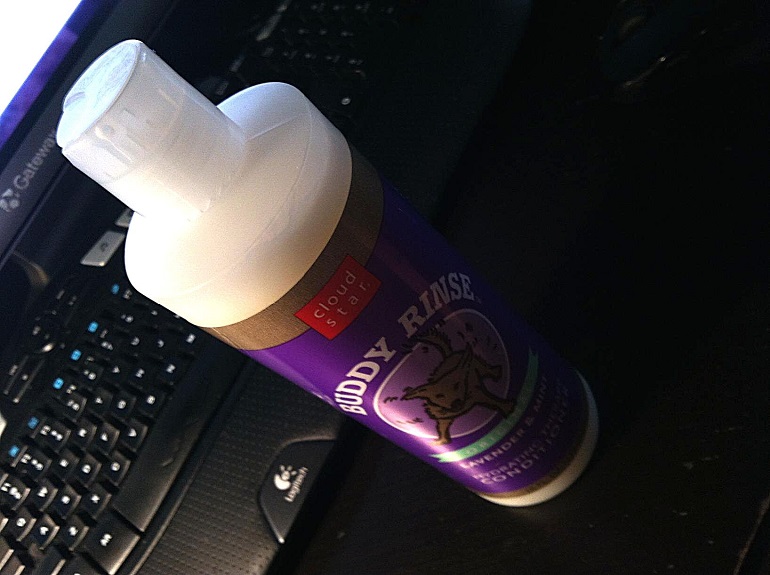 Ingredients
Coconut shampoo base, Aloe Vera Gel, Essence of Lavender, Essence of Mint, Rosemary, Wheat Protein Extract, Tea Tree Oil, Vitamin E, C
Specifications
Pure botanical extracts and natural oils
Paraben and soap free solution
Contains lavender and mint scent
16 fluid ounces, weight
Pros
Many pet parents loved this solution because it made their furry friends' coats shiny glossy and moisturized.
They suggested it as the perfect pick to get rid of dryness and to get frizz free hair and coat.
Cons
Fewer parents complained about the dryness of hair and coat. It happened, because after that they shared they were using excessive amount of product.
Directions
Shake well.
Wet coat thoroughly
Rub a generous amount of buddy wash into your dog's coat, building a rich lather.
Rinse well, then towel dry.
Follow with Buddy Rinse then reward your furry friends with plenty of Buddy Biscuit.
Precautions
Not recommended fir cats
Keep out of children
In case of eye contact, rinse out immediately
Tester's Verdict
Our tester's team tested this product and claimed that it is undoubtedly the best option available for huskies. They suggested using necessary amount of liquid and then comb well to make sure the product has applied completely. They found clumps in result of excessive application of product.

Buddy Biscuits Rinse Dog Shampoo
The price of "Buddy Biscuits Rinse Dog Shampoo" varies, so check the latest price at
Things to Consider When You Buy the Best Dog Food for Huskies
Natural Ingredients
Before picking a shampoo from the shelf standing in the store don't be so quick. Read out the ingredients carefully to make sure either they are suitable for your husky or not. Look for ingredients like oatmeal, aloe vera, herbal proteins, vitamins, and citrus extracts.
Keep in mind not all dog shampoos are made equally, they have different ingredients to deal different problems. Never use a shampoo or conditioner which is made for humans, because dogs have more sensitive skin than humans. Avoid artificial perfumes and dyes.
Skin Conditions
Whenever you are going to buy a product for your friend always keep in mind the skin condition of your companion. Huskies have different kinds of skin conditions, such as dry, flaky, itchy, oily and mixed. For example, your dog has a sensitive skin if you will apply a formula which is not for itchy skin, it would make it more itchy or problematic. It is very important to be aware about the skin type or the condition of the pet. If you are not sure about the skin condition, got to your vet and discuss the situation to avoid any difficulty.
pH Balanced
A high quality shampoo or conditioner for pets always contains suitable pH value. If you will choose a shampoo which is too high or too low on the pH scale, you are going to disturb the pet's natural pH balance. Ideally shampoo and conditioner for dogs must have the pH value 6.5 to 7.5. Abnormal balance can cause coat and hair damage as well as irritate the skin. A pH balanced shampoo will give your dog frizz free hair and healthy coat.
Age
While choosing a shampoo, keep in mind the age of your husky. If your husky is a puppy pet, then pick a formula crafted specifically for puppies, because they have soft skin. Their delicate skin demand a gentle formula else, it would result in skin irritation, itchiness etc.
Adult huskies have their own needs according to their skin type and coat. Try to invest in a shampoo and conditioner which is ph balanced, tear free and have well suited ingredients. These are the factors which play a vital role in the development and growth of husky.
Shed Control
Using a formula to shed control doesn't mean it will completely shed the hair. They have ingredients like omega 3 and 6, essential fatty acids and vitamin E to reduce shedding gradually.
While buying a shampoo keep in mind above mentioned ingredients. These ingredients work for loosen up shedded hair, nourish skin and promote healthy coat.
FAQs
What Shampoo Is Best for Husky?
As we have discussed every shampoo has different formula. Above mentioned buying guide will help you to pick best. Every shampoo has different formula, which meets different needs of husky puppies and seniors.
Additionally, it is also better for you to discuss with your vet and groomer as well.
Our team has gathered all best possible options for you in this article. You can choose among them according your husky's specific need.
How Frequently Should I Wash My Dirty Husky?
Always keep in mind the frequency of bathing has not a rule of thumb. But once in a month or less you can give bath to husky. Plan a bath when you find husky unclean or your pet starts smelling. After every bath to rinse thoroughly the hair and coat otherwise, its thickness will absorb all the shampoo and conditioner. Leftover product in hair or coat will cause dryness, dandruff and itchiness.
We Live in a Warm Climate, Should I Shave My Husky?
Huskies have sensitive skin. Their coat protects it from the sun and helps to cool down. Never even think to shave a husky. You can use de shedding shampoos and they will also nourish their skin and coat. You can shave a husky only when your vet or groomer suggests you to doing it.
Conclusion
So, now it's time to wrap up our discussion. We hope you have enjoyed facts and figures mentioned above. We tried our best to gather all best possible options t one place to make you avoid the hustle of searching and scrolling.
Every product has unique feature, which has clearly mentioned to save your precious time while finding the best shampoo. Just keep in mind huskies are naturally clean creation they don't need frequent baths. But whenever you are aiming bath, choose the shampoo which will serve your pet's specific need.
Which shampoo you and your husky loved the most? Let us know in the comments below.