If you're the owner of a Husky then you know how lucky you are! Not only are Huskies adorable and gorgeous, especially husky puppies, but they're also loyal to your household and have a good deal of energy.
However, a Husky is a longer-haired dog, and trust us, we know that it is sometimes a pain to remove all that hair with endless vacuuming but keeping their coat nice and healthy is super important. This is where Husky shampoo comes in!
Huskies need shampoo – just like us humans! But, what is the right dog shampoo for Siberian Huskies as well as some other breeds?
Shampoos for Huskies are quite common but there are a few things you'll want to look for to make sure it is the best of the best! Some of these are pH-balanced shampoos with natural ingredients and shed control!
So, let's take a look!
Best Overall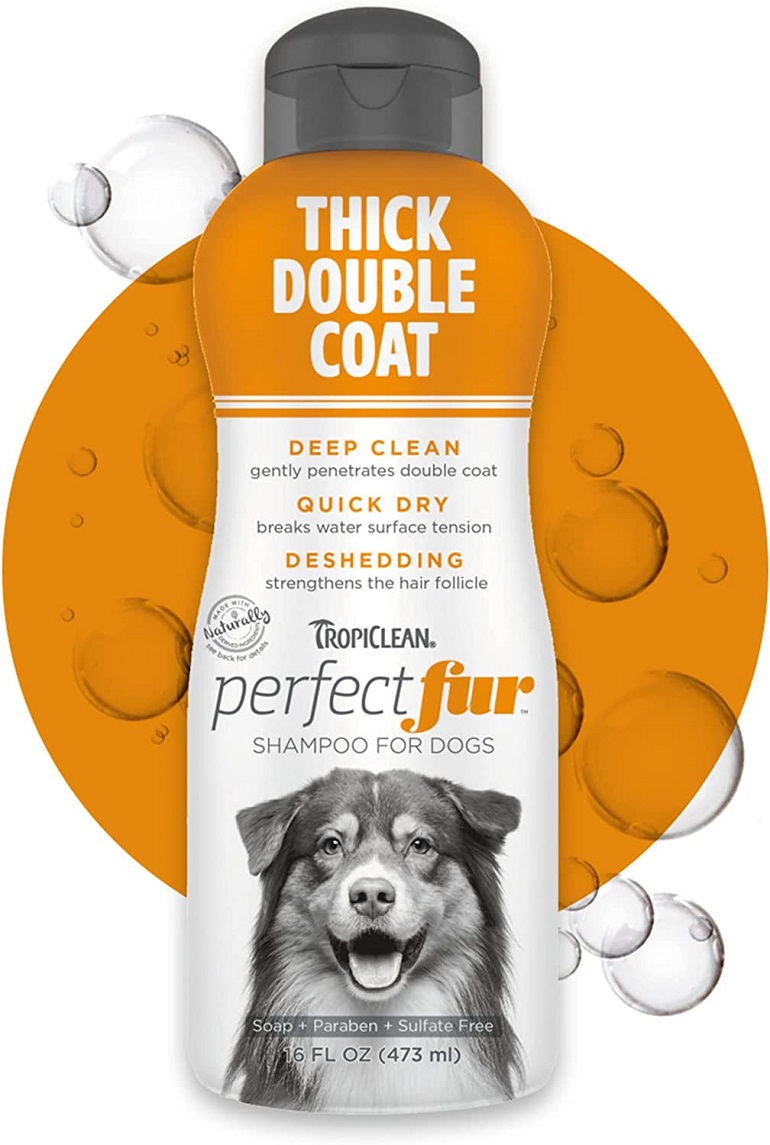 Tropi Clean Perfect Fur Thick Double Coat Shampoo for Dogs
Scent: Sweet Citrus
SPECIAL FEATURE: Cleansing,Exfoliating,Deshedding
Best Anti-shedding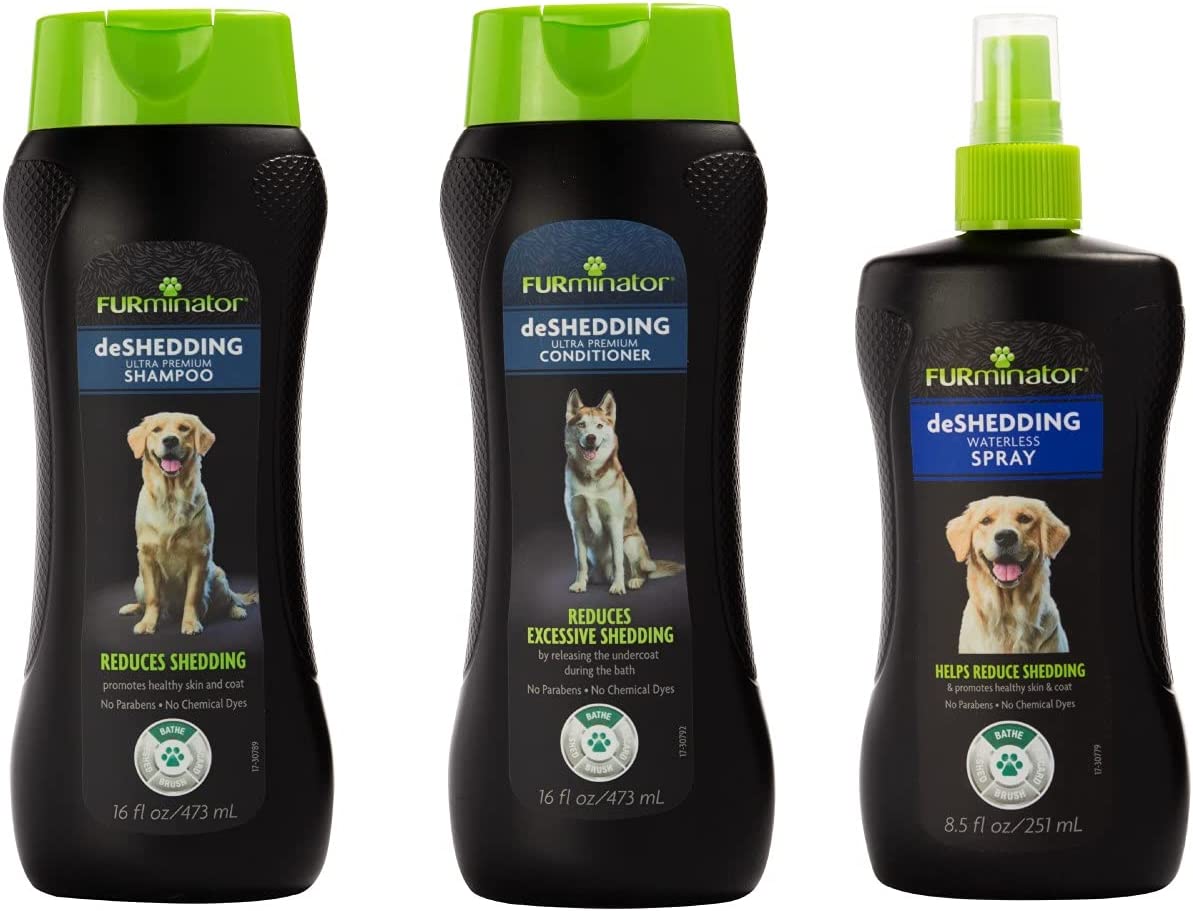 FURminator Deshedding Kit
Scent: calendula extract
SPECIAL FEATURE: DESHEDDING
Best Cleaning Ability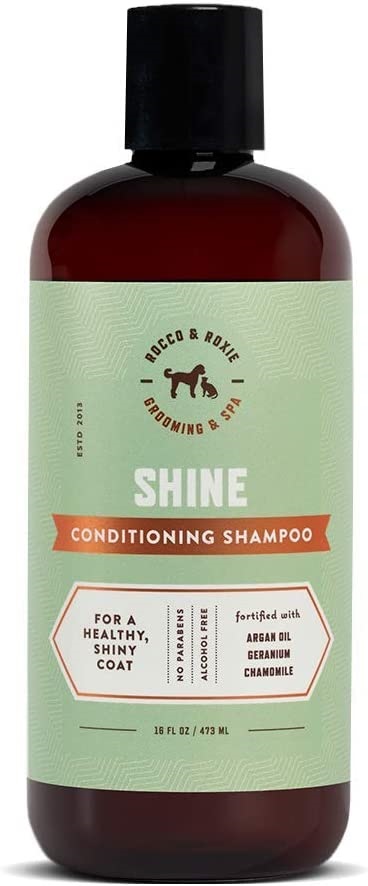 Rocco & Roxie Dog Shampoo
Scent: Shine
SPECIAL FEATURE: Nourishing
Best Moisturizing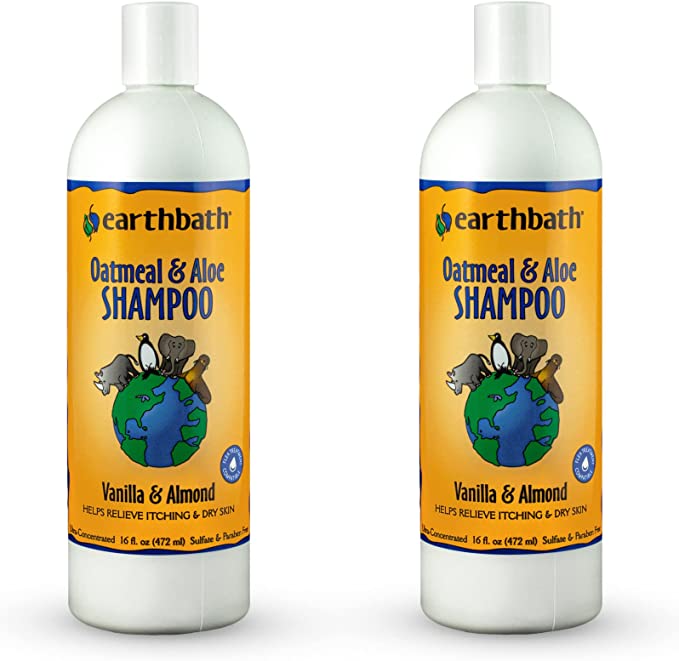 Earthbath All Natural 2-In-1 Dog Shampoo
Scent: Oatmeal and Organic Aloe Vera
SPECIAL FEATURE: moisturize dry skin
High-quality Option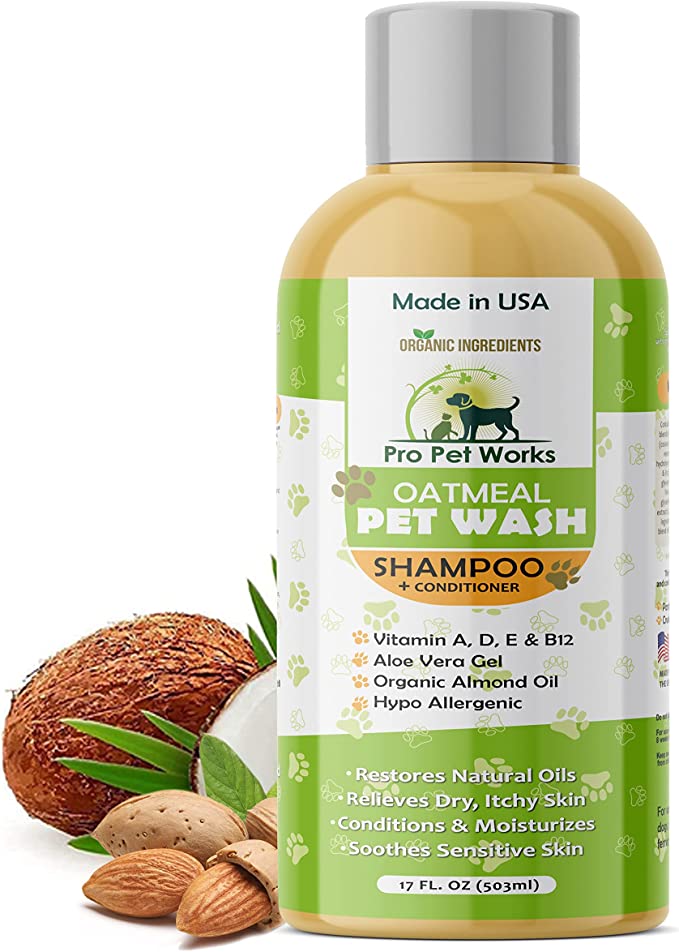 Pro Pet Works Oatmeal Dog Shampoo
Scent: Almond and Aloe Vera Gel
SPECIAL FEATURE: Detangling
Best Smelling

Healthy Breeds Siberian Husky Deodorizing Shampoo
Scent: Sweet Pea and Vanilla
SPECIAL FEATURE: Moisturize Dry Skin, Clean & Deodorize Fur
Best 2 in 1

Buddy Biscuits Rinse Dog Shampoo
Scent: Lavender And Mint
SPECIAL FEATURE: Revitalizing
Our Top Picks For Best Shampoo for Husky
Let's take a look at our selection of dog shampoo for your husky to keep their skin and coat shiny and clean.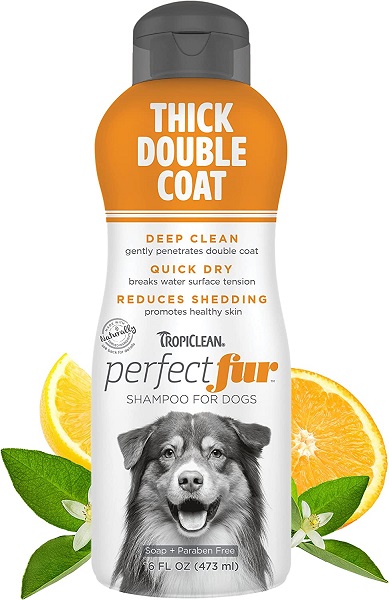 Huskies have extremely thick double coats which is why a good shampoo is needed and TropiClean is the perfect product for this.
Not only does this shampoo dry quickly, but it also seriously reduces the shedding your dog does. So, not only will you save time on drying but you won't feel like you're drowning in fur either!
Husky fur is notoriously soft thanks to the many many layers of thick fur but how can you keep it that way? Well, this product will not only keep them looking sparkly clean but will also moisturize them as you go.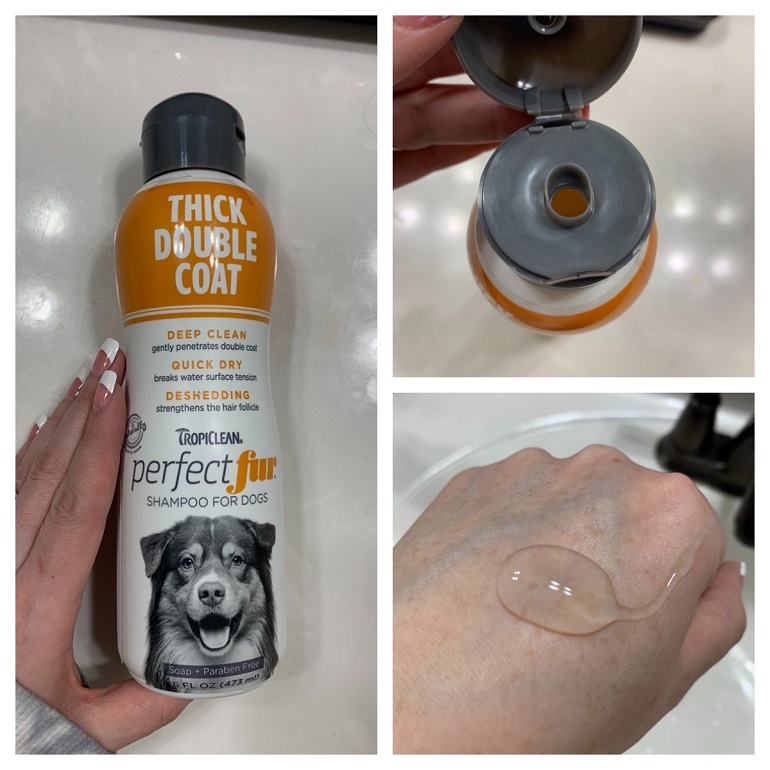 The magic ingredients that allow TropiClean to do all of these amazing things are potato protein and sweet potato extract – who would have thought?
Keep your pup's coat healthy with fruit extracts and vitamin E. These vitamins lock in moisture and help form a protective layer on the skin whilst also detangling the fur.
We all know how much of a pain brushing a double-coated dog is so why not make it just a little easier for yourself?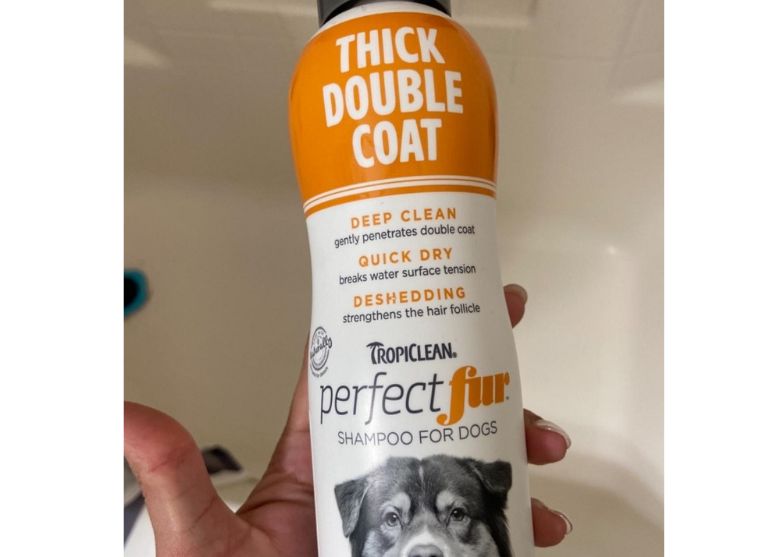 Pros
Perfect for sensitive skin and coat
Fewer fragrances
Helps get rid of skin dryness
Cons
The amazing smell was short-lived for some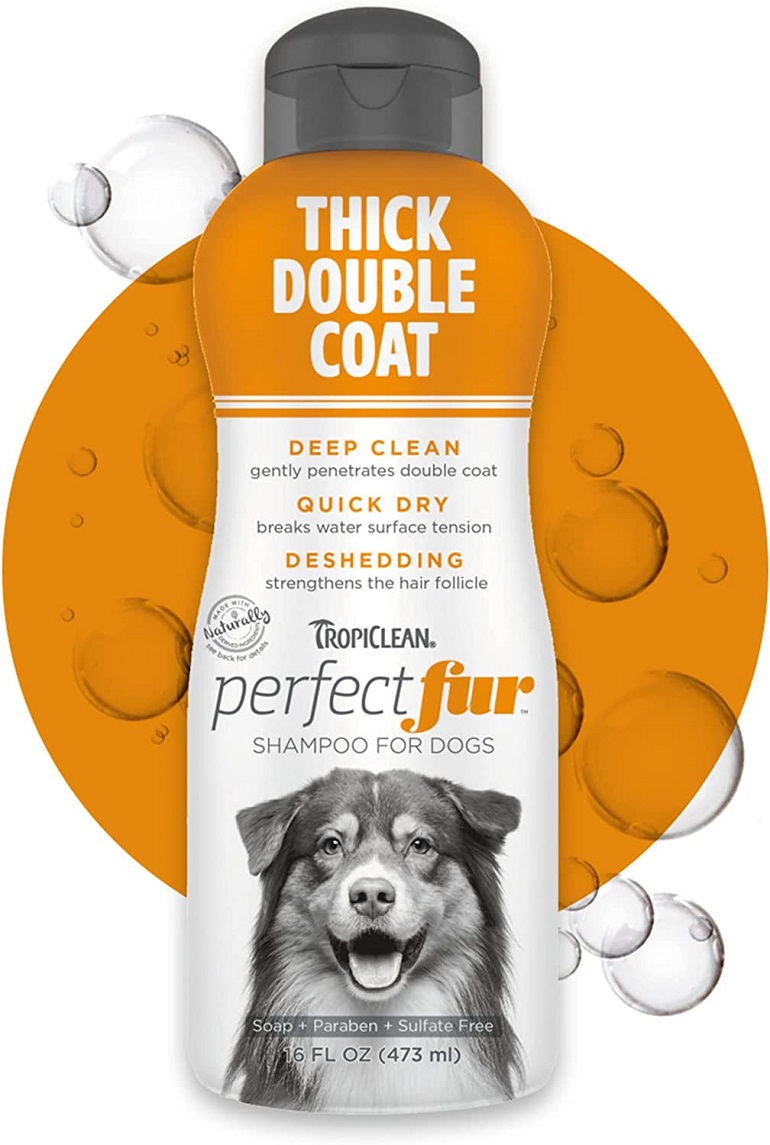 Tropi Clean Perfect Double Coat Shampoo for Dogs
The price of "Tropi Clean Perfect Double Coat Shampoo for Dogs" varies, so check the latest price at
We all know how frustrating excess shedding can be, especially with a bigger dog like a Husky. However, the FURminator shampoo and deshedding kit truly have you covered.
This solution makes sure that everyone is happy – you and your dog included as it allows less hair to sprawl around the place! Shedding from the undercoat will be reduced which is good news for everyone in your house!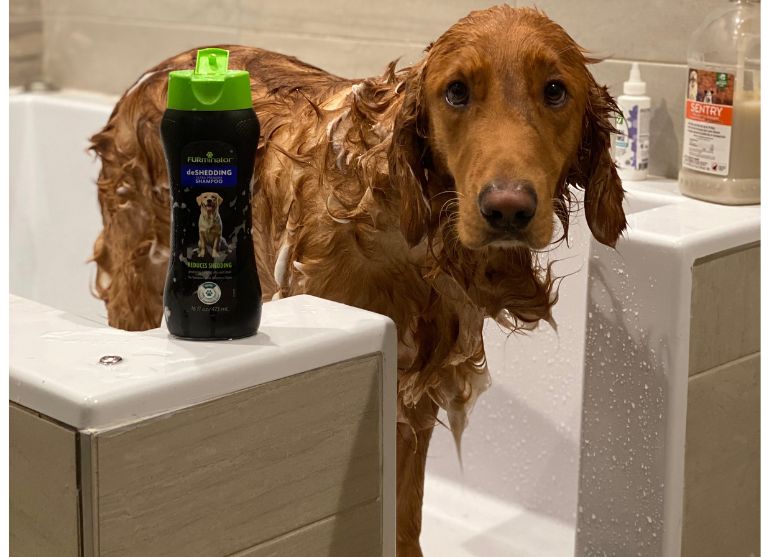 Each part of this kit has the best ingredients to ensure healthy breeds in your family – just the pets of course! Not only does this kit come with your normal shampoo but it also comes with a spray and conditioner!
But what's in it? Ingredients are super important to consider when buying the best shampoo for your dog's coat. These products contain essential fatty acids, Omega 3, papaya leaf extract, and aloe vera gel.
Now, because this kit has three components to it – no two products are the same! Let's take a deeper look at what each part of the kit contains and what their benefits are to your dog's shiny coat.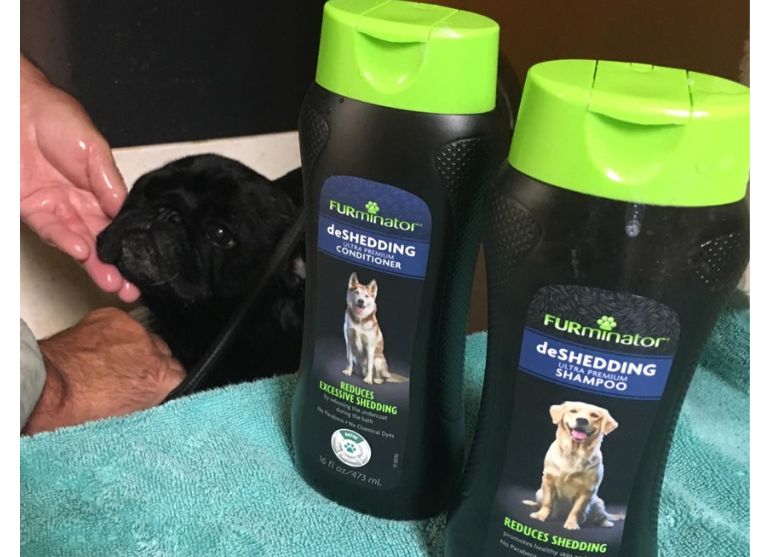 Furminator Shampoo
The Furminator shampoo itself is brilliant as a deshedder and works miracles for your Husky pup! The ingredients found in the shampoo itself help fight your dog's dry skin and promotes healthy skin. That honestly does sound like a treat, doesn't it? It's suggested to be used monthly whilst bathing your dog.
Furminator Conditioner
This conditioner also helps reduce your dog's shedding levels. The moisturizing ingredients make sure that your dog's skin and coat are left shiny! Your dog will definitely be happy with this! It also has chamomile extract which will soothe your pup's skin.
Furminator Spray
This is the final step of this kit but don't leave it out – it's very important for our deshedding steps! This spray will let that dead undercoat come loose. You can use this spray anytime between bathing and grooming to work the magic!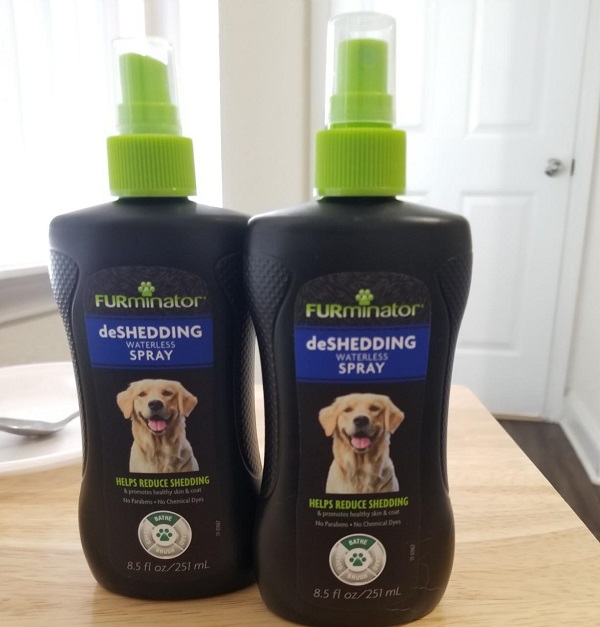 Pros
Does what it says on the packet
Brilliant smell that lasts a long time
Great at reducing how much your dog sheds
Cons
More expensive than other options on the market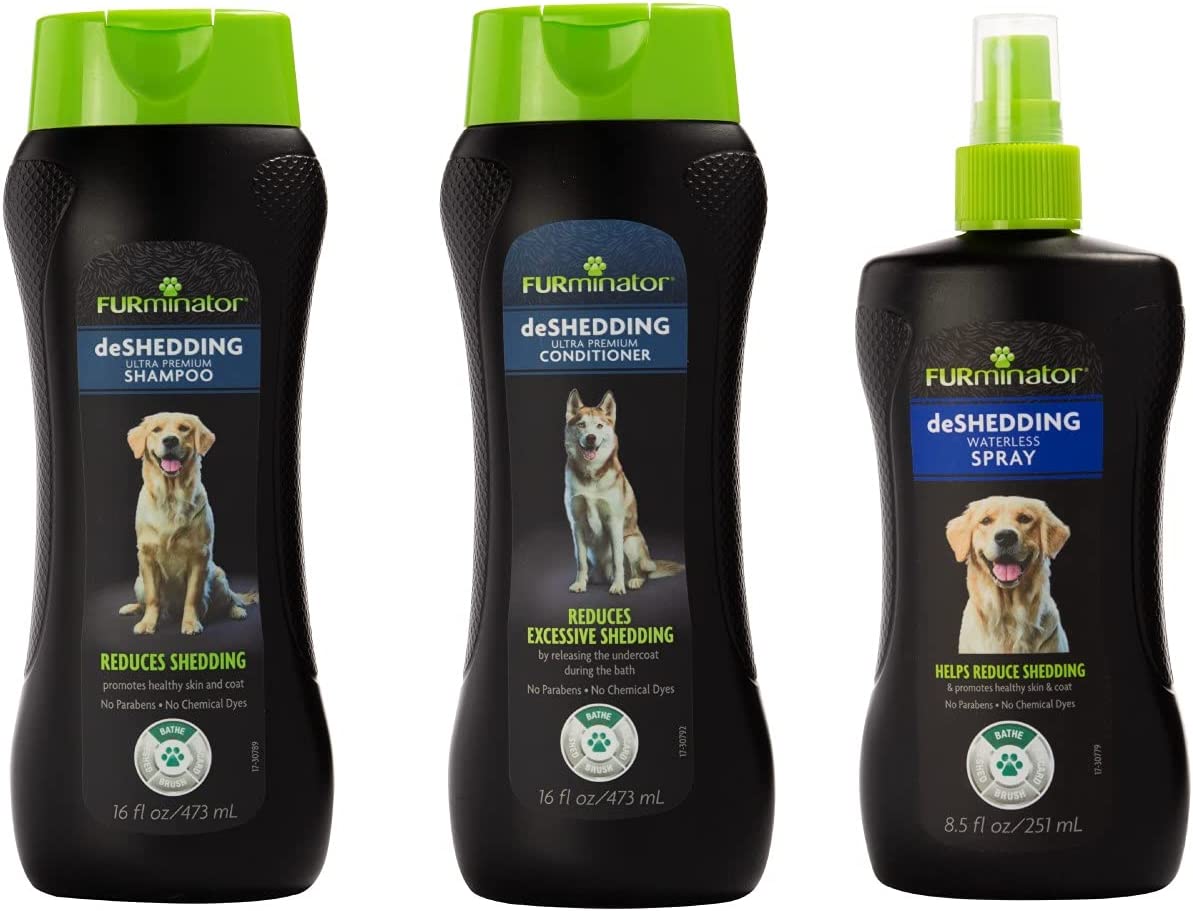 FURminator Deshedding Kit
The price of "FURminator Deshedding Kit" varies, so check the latest price at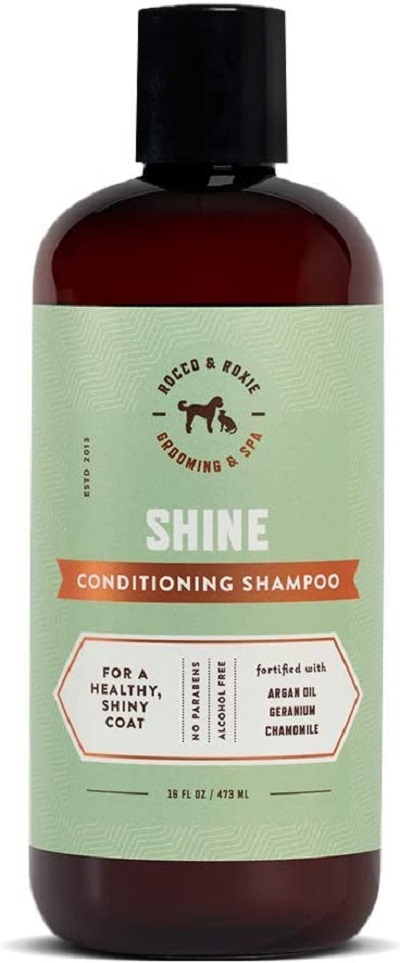 If you've noticed your regular dog shampoo just isn't reaching that hard to get dirt, then there's no need to look any further. Rocco and Roxie dog shampoo is brilliant at making sure nothing is left behind, no matter how deep down the dirt is.
There are so many great ingredients like vitamin A and Geranium extract that promote regrowth and help repair any damaged hair follicles.
Moroccan argan oil will leave your pup looking as shiny as ever and chamomile extract will moisturize whilst also stopping that wet dog smell that we all know and hate!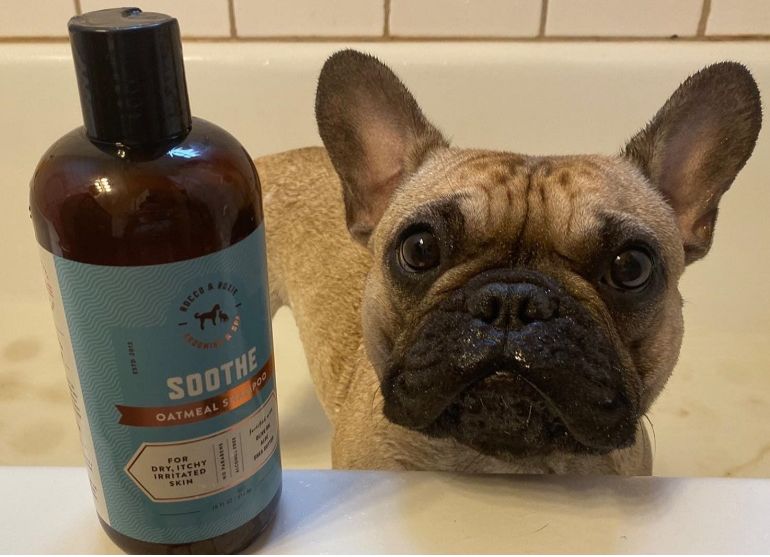 Another thing many pet parents are wary about is whether the ingredients are actually causing more harm than good. That isn't the case with Rocco and Roxie because everything is natural.
You won't find a masking dye, drying alcohol, or paraben that could cause harm to your pet anywhere in the formula!
Pros
Cost saving as the shampoo and conditioner are available in one
Money back guarantee
Good-smelling dog shampoo for your husky
Cons
Some complain that it didn't lather as well as other shampoos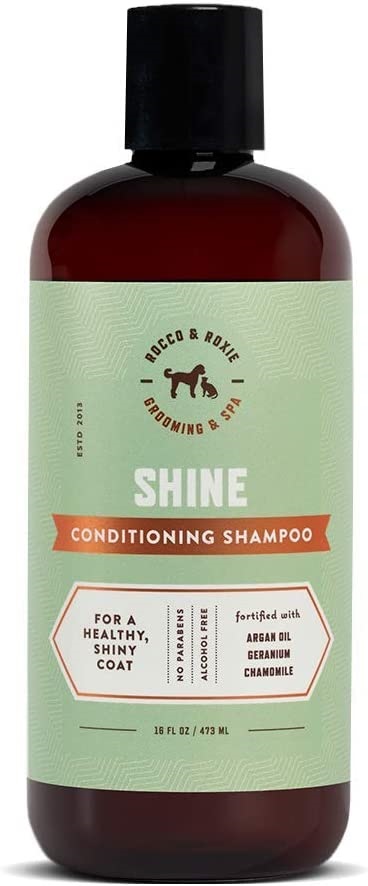 Rocco & Roxie Dog Shampoo
The price of "Rocco & Roxie Dog Shampoo" varies, so check the latest price at
If your pup is prone to dry skin then this product will change bath time for you! Brilliant ingredients like colloidal oatmeal and aloe vera work together to break down flaky skin and help repair it.
These work by promoting healing as well as moisturizing the skin to try and help your pup with some of that itchiness.
Now we know what you might be thinking, how does a soap-free shampoo actually work? Well, this product still includes all of the ingredients needed to keep your dog's skin and coat clean and shiny just without all the added things that could cause irritation.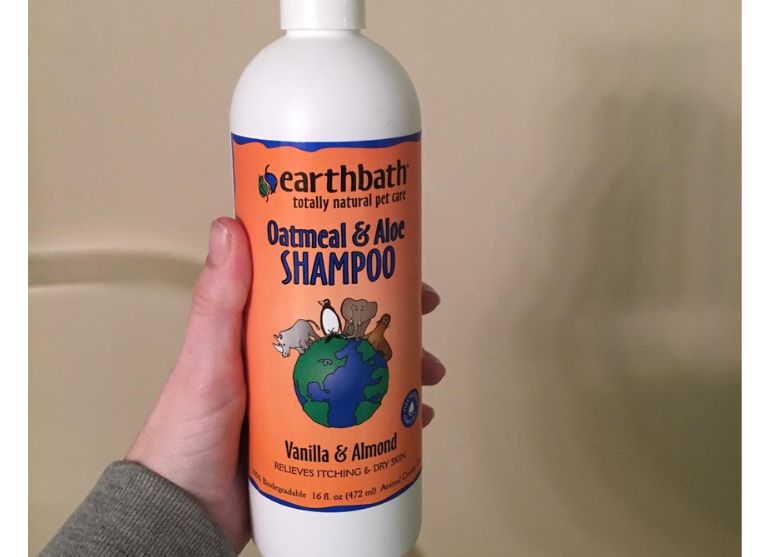 This product is also pH balanced which means it once again won't add to your dog's already dry skin, but instead will thoroughly clean and leave them smelling as fresh as daisies.
Every pet owner wants to keep their pup as safe as they can which can sometimes include topical flea applications. So, does this come at the cost of not being able to keep them clean? Nope because Earthbath doesn't wash any of these applications out!
Pros
This dog shampoo is good for your pup's coat if it's more on the dry side
Good for sensitive skin
A reasonable price means you can keep your dog smelling good no matter what
No harsh chemicals mean no damaging their coat
Cons
The smell can be a bit strong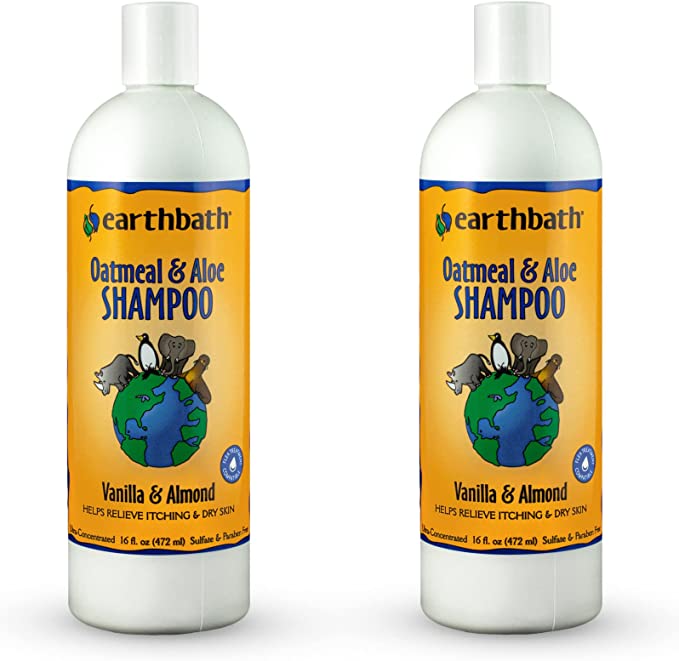 Earthbath All Natural 2-In-1 Dog Shampoo
The price of "Earthbath All Natural 2-In-1 Dog Shampoo" varies, so check the latest price at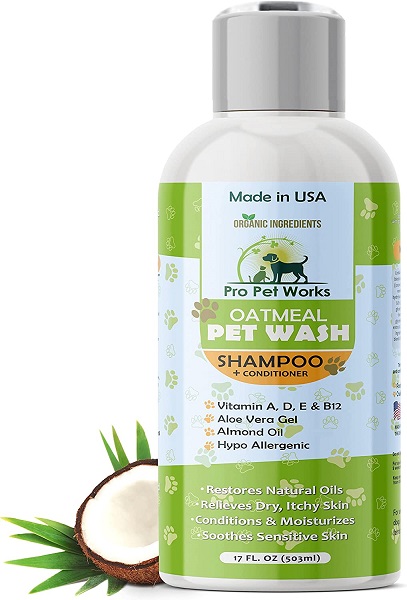 This dog shampoo is really up there with the quality and is a contender based on this! In fact, they've ensured a formula that works for all dogs which is just brilliant.
You may think that a dog shampoo with an organic formula containing aloe vera, almond oil, and even oatmeal is a bit strange but it works! Crazy right?
Pro Pet Works boast about the fact that their product is anti-bacterial, anti-fungal, and anti-microbial! That's a whole lot of antis and for good reason – it's definitely worth it.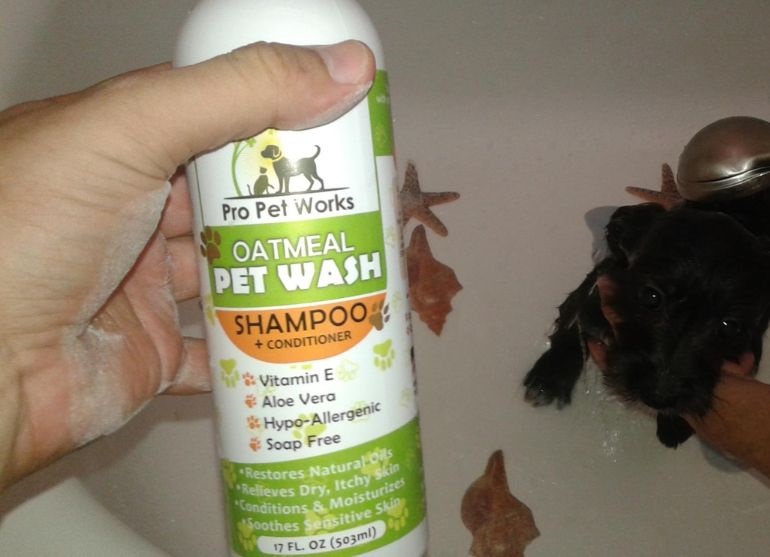 It's very good for sensitive skin and is also particularly good if you want to reduce shedding in your dog. It's also sulfate-free meaning that no damage will be done to your pup's furry follicles and the all-natural formula is the reason for this.
This product is also made here in the USA meaning it's unique to us and is great for grooming! It keeps those skin cells nice and healthy as well as protects them from UV rays and damage. The Vitamin E included in this formula also helps the skin heal itself quickly and easily.
You'll find that this formula is moisturizing and leaves your pet's coat lovely and soft, making sure that they're super comfortable and completely safe.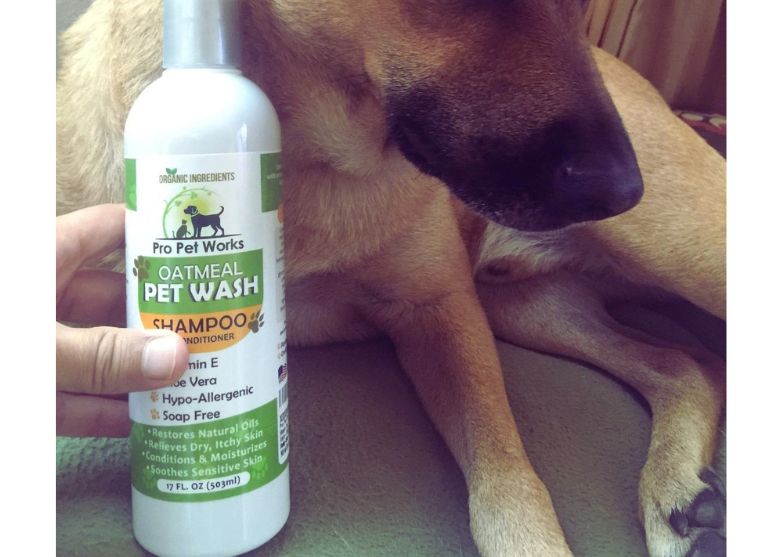 There's a very small risk of allergies with this shampoo as it is naturally clean and the naturally derived ingredients in its all-natural formula ensure minimal risk of causing any harm.
This is also a pH-balanced formula which is something that we encourage you to look for when finding the best shampoos for Huskies. In fact, it's actually rated number eight in dog shampoos plus conditioners on Amazon! That's definitely something to brag about.
Pros
Doesn't hurt your pet's coat, eyes, or nose while bathing
Doesn't harm your pet's skin
Cons
Some users complain of a short smell lifespan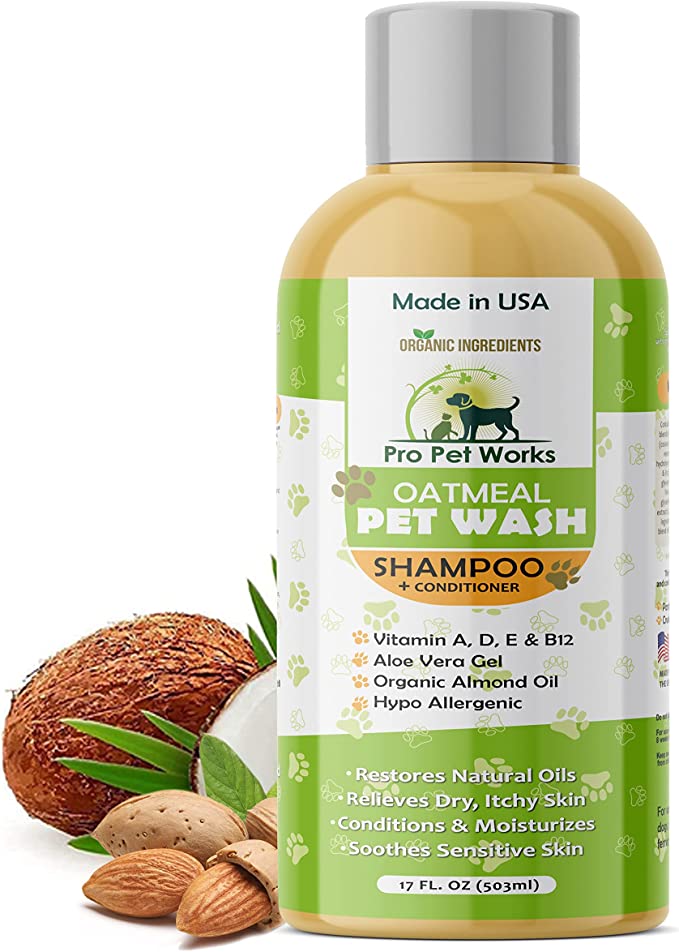 Pro Pet Works Oatmeal Dog Shampoo
The price of "Pro Pet Works Oatmeal Dog Shampoo" varies, so check the latest price at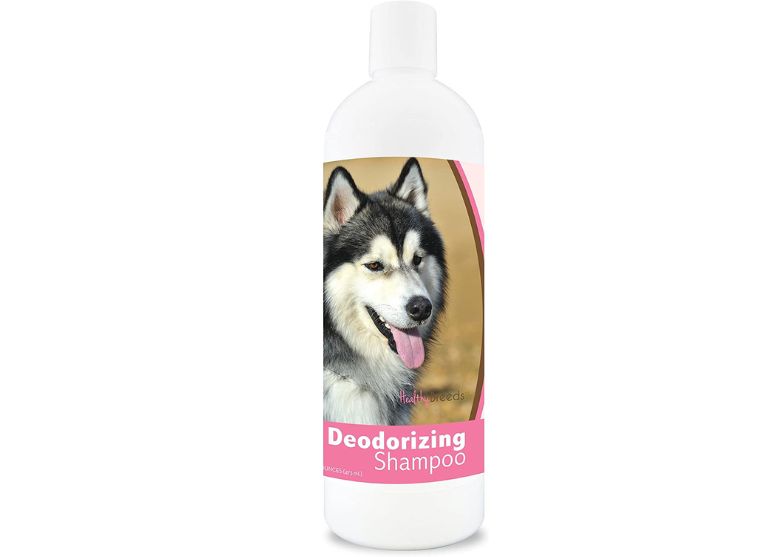 Now, this shampoo is particularly for your Siberian Husky so if you have one then this is one of the best shampoos for huskies.
The Sweet Pea Vanilla Scent will get rid of the smelly smell that your dog may have. We all know how disgusting it is to walk into your house and just smell wet dogs so this is a very good option.
This formula is also pH balanced which is something we truly rave about. If your product's pH is good then you're signing yourself up for a win!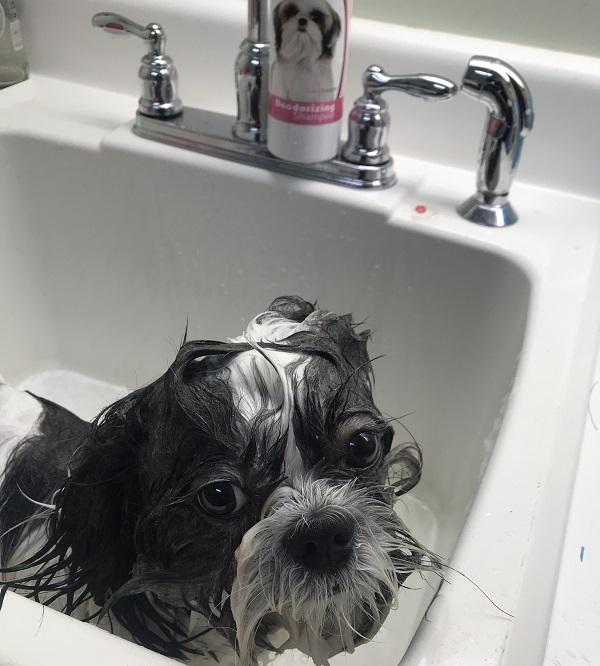 The fatty acids are a vital part of their formula which keeps your husky's coat nice and in neat, meaning that no skin flakes away from your husky's skin.
The formula is hypoallergenic meaning that you can use it hand in hand with topical flea control products. That sounds good, doesn't it?
This product has also been made in the motherland – here in the United States and they have an excellent return policy and customer service. There's no doubt that 100% satisfaction is truly guaranteed for you and your pup!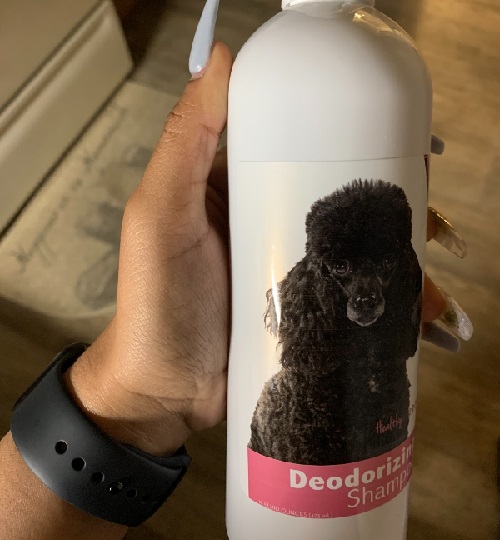 Pros
Lovely smell means no more wet dog smell!
Rinses off well to help combat dryness
Lathers well to ensure hard-to-reach dirt isn't left behind
Cons
Slightly expensive when compared to others
Not tons of shampoo in the bottle and can run out quickly

Healthy Breeds Siberian Husky Deodorizing Shampoo
The price of "Healthy Breeds Siberian Husky Deodorizing Shampoo" varies, so check the latest price at


This herbal dog conditioner will truly cleanse your dog's coat, leaving them all fresh and squeaky clean, ready for the day ahead. This particular shampoo is the original lavender and mint scent – you may think it's a weird combo but it actually smells really good!
We all know the importance of keeping our husky clean, mainly because of their longer-haired coat and there's no doubt that this product targets just that! It's a super gentle, two-in-one shampoo – double whammy!
If you fancy treating your Husky to a spa day then this shampoo is definitely the one to use! It leaves your dog's coat lovely and shiny, silky and soft – who wouldn't want to hug up a dog with that type of coat?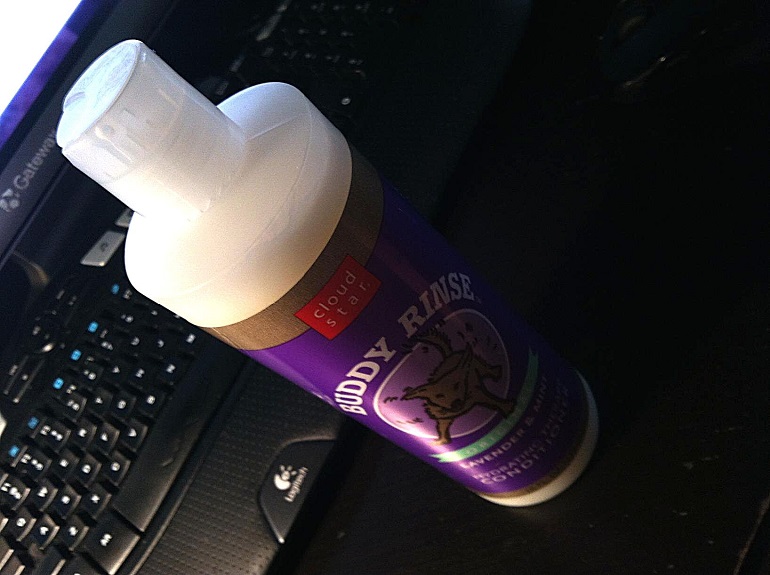 The simple ingredients also provide a natural moisturizer keeping your dog free from any irritation or discomfort during their bath. Out go the tangles and knots, and in comes the softness!
This doesn't just have to be used on Huskies, it's aimed toward all coats, especially during grooming. They can be short or long hair, thin or thick, smooth or coarse. Whatever the coat type – Buddy Rinse has you covered!
It's true that this Husky shampoo also contains pure botanical extracts making it natural, gentle, and safe for your Husky puppy. In fact, your dog may not even want to come out of the bath because they're feeling so relaxed – sounds ideal!
It's also suited for all life stages meaning that you can use it on your senior Husky or your Husky puppy!
Pros
This will keep your pet's coat lovely and moisturized!
Brilliant glossy and shiny finish to your Huskies' fur
Gets rid of dryness which helps your dog feel more comfortable
Promotes frizz-free hair!
Cons
If you use too much, it can dry out your furry friend's coat.

Buddy Biscuits Rinse Dog Shampoo
The price of "Buddy Biscuits Rinse Dog Shampoo" varies, so check the latest price at
Considerations to Make When Purchasing the Best Shampoo for Huskies
There are so many dogs shampoos out on the market and sometimes it's hard to tell which one is the best shampoo for your husky. So, there are a few things you'll want to consider when buying shampoo to clean that thick double coat of your Husky.
Skin Conditions
Skin irritation can affect many huskies, so it's important to keep in mind any skin conditions that your husky may have.
There are lots of skin and coat conditions that your husky or husky puppies may suffer from so considering your pet's coat is very important. Some of these may be dry skin, flaky skin, or allergies to a few products.
So, when going to buy a new dog shampoo, make sure you are aware of your dog's skin type and condition. If you are a bit unsure about the type of skin your dog has then it's definitely worth having a quick chat with your vet! This will help choose the right dog shampoo for you.
pH Balanced
The best shampoos for huskies or conditioning shampoo will always be ph balanced and the ph scale will be suitable. If your shampoo is too high on this scale then you could actually affect your pup's pH balance.
To make sure that your dog's new shampoo is ph balanced then look for something around the 6.5 to 7.5 ph mark. If you choose the wrong ph then you can easily hurt your dog's sensitive skin and coat. Irritated skin isn't fun for anyone and the same goes for your dog!
As well as this, a ph balanced doggy shampoo for your husky will also encourage a healthy coat and decrease loose hair with no frizz! Perfect, right?
Natural Ingredients
Natural ingredients are also a MUST for your new dog shampoo and won't contain any harsh chemicals or harmful ingredients to your husky puppy. This will make sure that your pet's skin doesn't dry out or become damaged – wonderful!
Some natural ingredients you may want to keep your eyes peeled for are:
Colloidal Oatmeal
This is a natural ingredient found in lots of shampoos for huskies as it will condition your husky's thick double coat. But what exactly is colloidal oatmeal?
Colloidal oatmeal is the natural ingredient that is made when oat grain is ground into a fine powder. It's been used for literally centuries to soothe dry and itchy skin thanks to the fats, proteins, vitamins, and minerals it is full of.
This works so well that it's been officially recognized as a skin protectant by the Food and Drug Administration since 2003. Isn't that brilliant!
Not only is it great at preventing dry and itchy skin but it can also help fight off more serious diseases like cancer and diabetes. Now we know that sounds silly but give us a chance to explain.
Oatmeal works as an anti-inflammatory and antioxidant. If your dog's body produces too many radicals then this can cause damage through oxidative stress. Lucky for you, antioxidants help to lower the number of radicals in your dog's system.
If oxidative stress is left untreated then it could lead to cancer, diabetes, or heart disease. So really you're killing two birds with one stone here by ensuring your dog doesn't have itchy skin but you're also protecting them from much worse things.
Aloe
Aloe vera is also a really good thing to look for in shampoos for huskies and it'll help in promoting healthy skin and has a lot of healing properties. Any irritated skin will be sorted, avoiding any itchiness for your dog.
This plant has so many benefits as it contains vitamins, minerals, amino acids, and antioxidants. So, just like oatmeal, aloe vera not only helps fight against sensitive skin conditions but also more serious diseases.
It can also be used as a way to promote the healing of wounds so if you have a clumsy pup that's always getting into trouble then keep a look out for this ingredient!
Natural Oils
Can you sense a theme? Natural, natural, natural! It's the way forward for your dog – natural shampoo with an all-natural formula is vital for your dog! The brand of dog shampoo will change with what oils you want but what do we recommend?
Keep your eyes on natural essential oils like almond oil, and tea tree oil as well as things like shea butter! The best dog shampoo will have these things so make sure you keep your eyes wide open for the best oils for your pup's skin.
Age
Another thing you'll want to keep your eye out for is your husky's age. You may have a gorgeous Siberian husky puppy or adult huskies. So, make sure as husky owners, that you consider your dog's age as a key factor.
Puppies will have soft skin so make sure that you choose puppy husky shampoos for your husky's skin. Puppy shampoo is really important to use because their skin is so delicate.
More grown-up huskies will vary in what shampoo they need because of the variation in skin. The naturally derived ingredients gently cleanse your dog's skin and coat, Make sure you put your money into a ph balanced shampoo for your husky.
Shed Control
Last but definitely not least is shed control. Everyone wants to reduce shedding – there's absolutely no doubt about that. Did you know that many shampoos can actually have a hypoallergenic formula that will encourage your husky's coat not to shed?
Ingredients like essential fatty acids and vitamin e will help reduce any excess shedding – trust us, we know it can be a pain!
Control shampoo is brilliant and will help with those thick coats! So, remember to look for specially formulated shampoos to help your husky!
FAQ's
How Frequently Should I Wash My Dirty Husky?
It's super important to keep in mind your dog's fur and remember that there's no rule about how often you should wash your husky. However, it's definitely worth making a schedule at least once a month.
If your dog has just walked in with that wet doggy smell then giving him a rich lather is a no-brainer. Don't let your dog smell outside of your house! A nice wash will leave your husky smelling nice and yummy.
Once you've given your husky a good bathing then make sure you rinse it down and the thickness of the coat will absorb the conditioning shampoo, leaving it nice and clean. If you do leave the product in without rinsing then you could be asking for itchy skin!
What Dog Shampoo Is Best for Husky?
The best husky shampoo out of the ones we've mentioned will be dependent on your needs as a dog owner. Our reviews will truly help! Shampoo formulas vary with each brand so remember the things you'll need to consider!
The Furminator deshedding kit might be better for someone whose husky sheds more than usual whereas something like the Rocco and Roxie might be better if you're noticing some damaged hair.
At the end of the day, you know what your dog needs the most so go with your gut instinct.
It may also be worth giving your vet or groomer a quick ring to see which one of these products they'd recommend for your fluffy friend!
We Live in a Warm Climate, Should I Shave My Husky?
If you live in a warm climate then lucky you! Now, your husky does have more sensitive skin and their coats help them to cool down a bit in warmer climates.
DON'T SHAVE YOUR HUSKY – PLEASE!
De-shedding shampoos are probably the way forward and the premium ingredients will help nourish their coat. Bathing them frequently to get rid of any excess. matted or stubborn fur that doesn't want to be brushed out might also be a good idea. Only give your husky a shave if your vet or groomer has told you to!
Final Thought
Well, who knew so many things went into picking the best shampoo for your husky?
Many people seem to think that different shampoo doesn't matter, whether they have a white German Shepherd or a Chihuahua, surely it's all the same?
But if you want to keep your husky's coat looking it's best then you might want to take a look at some of our pros and cons.
Whether you're looking for something nontoxic and eco-friendly or simply something with cherry botanical extracts that will keep your pooch smelling great, there's a high-quality shampoo out there for you!
Bathing your dog has never been easier. If you have an older husky then I'm sure they would appreciate a nice bath and then some soft dog food for senior dogs afterward.
They will love smelling like lavender after using one of our soap-free shampoos with no harsh chemicals. It's what they deserve!
Make your darling buddy wash time really fun for both of you!
We hope our list has been helpful to you and your pup, good luck and we hope you find the perfect husky shampoo!