Blame it on the global pandemic or any media influence, but pet spending and the idea that pets are family members drive pet ownership to record highs.
There's a reason the pet food industry and pet insurance market are regular topics discussed on Fortune Business Insights. U.S. pet owners indulge their pets not just with premium food but with expensive services.
Although there isn't much information on pet owners, two out of three U.S. households now home a pet. That means animals live in 90.5 million homes among us.
According to pet industry statistics, dogs are still the go-to pet for Americans, followed by cat owners, and there is one reptile for every ten dogs.
To understand pet ownership statistics and how they can influence ownership spending, here is the data that suggests our pets are consuming more of our time and money. They already possess all of our hearts!
10 Most Important Stats to Know
Pet Spending Statistics
The Pet Care Market Is worth $207.9 Billion Around the Globe (Fortune Business Insights)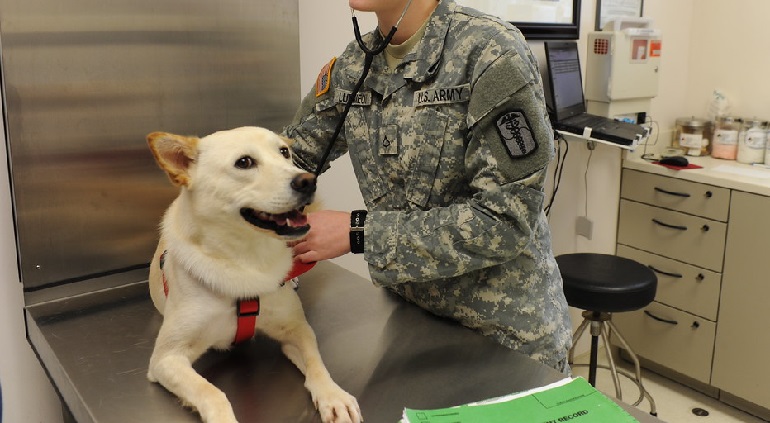 This figure is undoubtedly why many industries are compiling pet statistics in an effort to understand the habits of pet owners and how they spend their money around the world.
With its substantial $207.9 billion price tag, the pet care market is still growing as more households own a pet. The pandemic catapulted ownership numbers. People turned to animals to fulfill a need, and we happily pay for a well-done job.
Experts who study trends like the Fortune Business Insights group predict that the animal food industry and the insurance and service providers will drive the category to reach $325.75 billion by 2028.
Although this figure includes a post-pandemic adjustment as spending will level off and find its base as factors like age group and more pets translate into the most money on return.
In Canada, the Average Budget for Pet Owners Is Estimated to Be $2,430 (Cad) Annually (HelloSafe)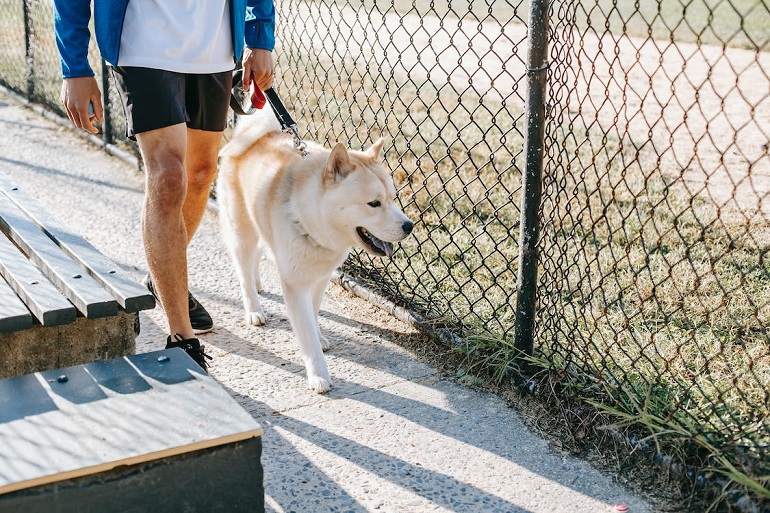 It's not just American pet owners who invest in pet care and pet services. Canadians increased their pet budgets by 17.11% in just three years on all animals, but the average dog and cat owner spend the most at USD 1818.43 annually.
Dog owners spend significantly more on their canines than the average cat owner, and budgets reflect that spending. Dog owners spend $762 (USD 570) more than on cats and $1917 (USD 1434.50) more than on pet rabbits (the third most popular pet).
Although only 1% of Canadian pet owners have pet care insurance, they spend most of their pet ownership budget on veterinary care. Interestingly enough, Canadians spend lavishly on pet training, licensing, and insurance (not pet health insurance) to protect their pets. Food is the third highest expense they spend money on.
U.K. Pet Owners Spent 7.5 Billion Gbp Annually (Office for National Statistics (U.K.)
Anyone who has ever traveled to the U.K. can attest that Brits take dog ownership seriously.
The pandemic also fueled pet ownership in the U.K. According to pet ownership statistics from the Office of National Statistics, the industry saw an increase of about 23% from 2020 to 2021 to 9.66 billion GBP.
The information also revealed that since the beginning of the data available from the ONS survey in 2005, that is a 270% increase overall. This does not include the significant budget Brits spend on wellies (rubber boots) to walk in the muck next to their canine.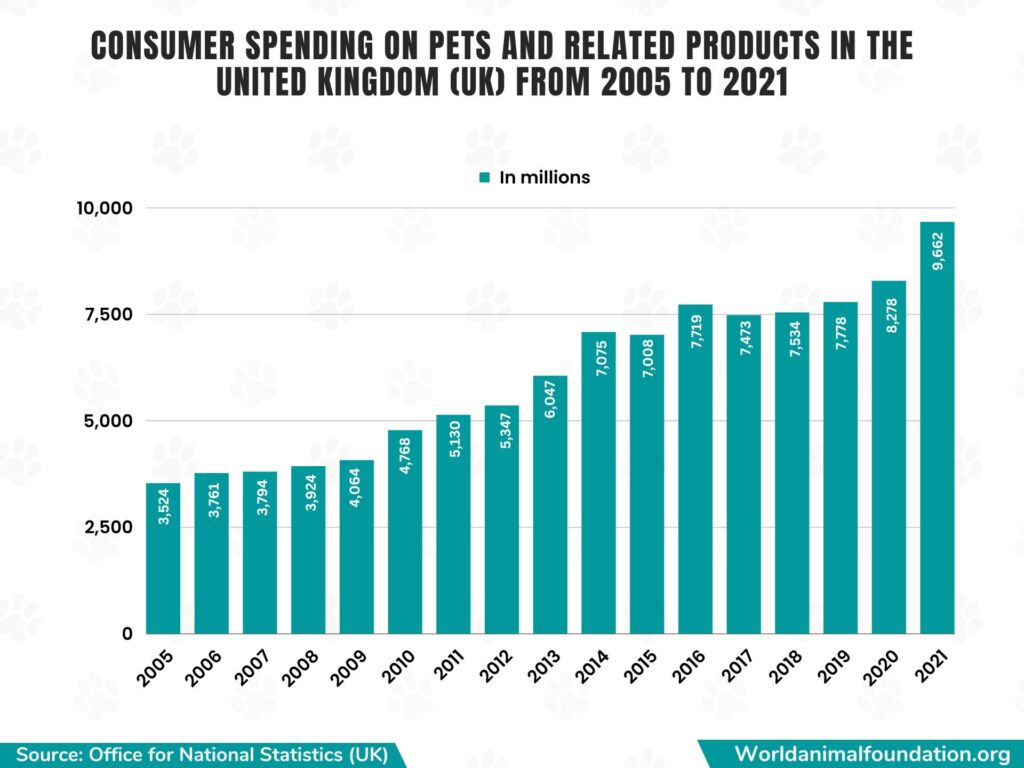 Pet Owners in the European Union Spent Around 21.2 Billion Euros on Pet Products and Services in 2020 (European Pet Food Industry)
Did you know that 46% of European households prioritize pet ownership and spend a grand total of €27.7 billion (USD 29.64 billion) to feed these hungry critters?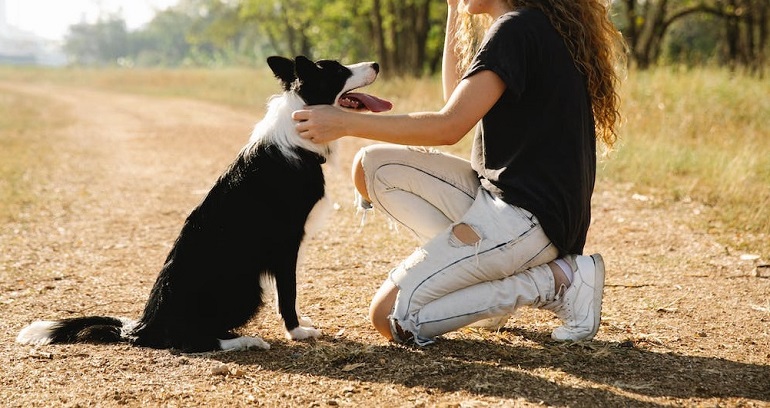 The European market has a significant cat population of 113 million, followed by a strong dog contingent of 92 million pet dogs. Further, there are 48 million birds, 29 million small animals, 16 million aquatic creatures, and 11 million reptiles. That's a lot of pets. These household animals contributed to a 3.1% annual food sales growth.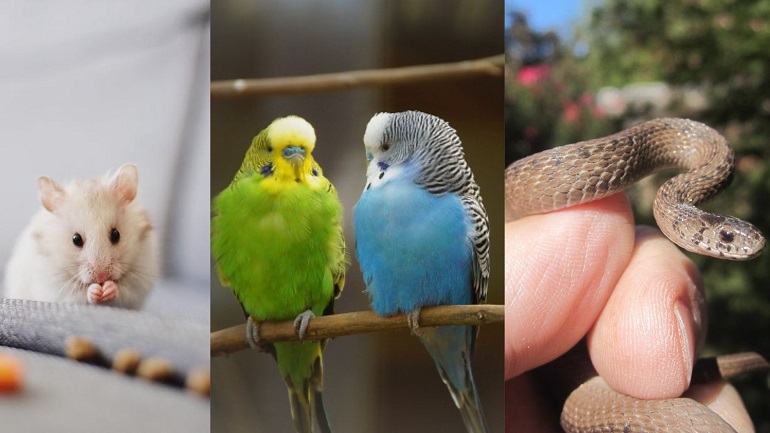 While the increase in pet ownership provides insightful information, people also invest in better-quality food products with premium ingredients.
Did you know that healthy cats require more protein than dogs? And that essential nutrients balanced to an animal's needs promote healthy bones, teeth, and muscles and that Taurine is vital for eye and heart health.
A healthy diet also saves on veterinary costs and saves more money for owners.
Chinese Spent $31.89 Billion in 2020 on Their Pets (Radii)
Anyone who listens in on global news understands that the Chinese economy is gearing up for the newfound influence of China's burgeoning middle class. They have the power to change the dynamics of any industry.
Interestingly, according to the government's Ministry of Civil Affairs, the 'singles' population is now 240 million.
That number is significant because these singles reflect the values of millennials who no longer follow family traditions. Many are opting for pet parenting over traditional family, and 33.7% of singles are pet owners, according to a 2020 Pet Industry Paper. This makes them a pet spending target for the pet industry.
Pets are becoming substitutes for relationships and families in a thriving pet consumer market, and pet parents spend willingly and lavishly on their pets, and you can ascertain this trend after learning how much money it costs to own a dog!
Australians Spent $30.7 Billion on Their Pets in 2021 (Animal Medicines Australia)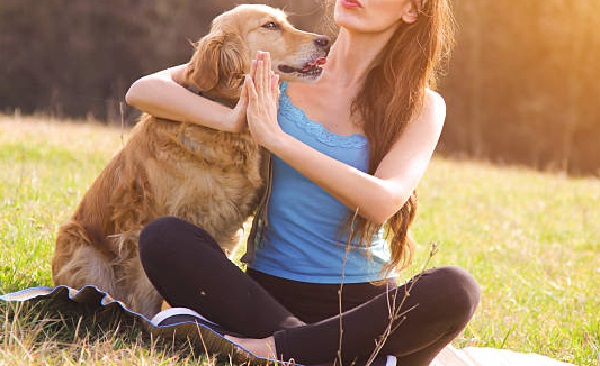 The Outback has always been synonymous with the outdoor lifestyle, and pet ownership is just a natural extension. There are an estimated 30.4 million pets in Australia, and 69% of households (up from 61% two years ago) are driven by a rise in dog ownership.
Although the pandemic was a catalyst, it allowed people the time to invest in a new pet. Australians spend even more than Canadians on dog ownership at $3200 annually and $2100 on felines.
As many as 37% of people found budgeting and understanding the costs of pet parenting challenging. Dog owners spend twice as much as cat owners based on AMA.
How Much Do Americans Spend on Their Pets
Pet ownership comes with costs, but that doesn't mean it's not attainable for all income levels. Pet spending is at approximately 1% of income for Americans.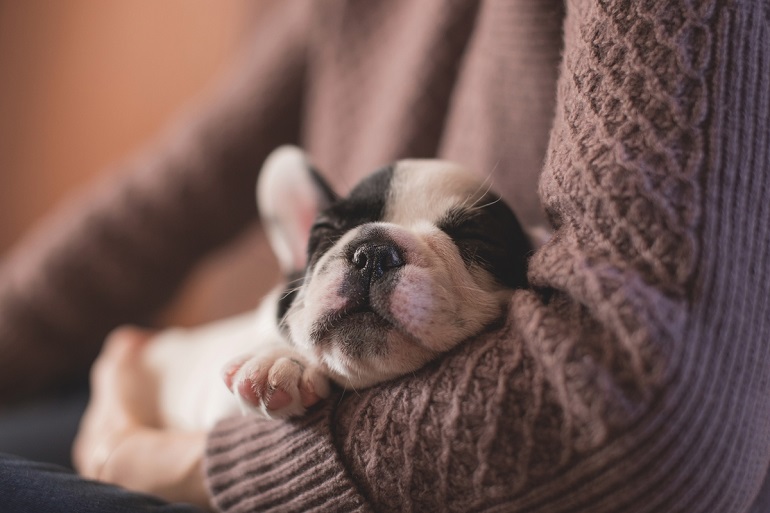 People in a higher income bracket earning between $100,000 and 149,000 spend more. Even people who make less than $15,000 annually still spend 1% on their pets, proving ownership is possible.
The Pet Industry Is Predicted to Expand by 14% in 2022 in Latin America (Instituto Pet Brasil)
Pet spending statistics experts in Latin America are chomping at the bit and predict a 14% increase in the pet care industry in 2022. Pet Brasil Institute, or IPB, released a figure of R $58.9 billion (USD 11.39 billion ) and is mainly responsible for growing the pet category.
Pet food is still the largest segment of the pet industry, with a 16.7% increase in the previous year's revenues.
Chile is one of the markets driving Brazilian import products, followed by the USA and Colombia.
Black Americans Spend the Least At .3% on Their Pets (Bureau of Labor Statistics)
Understanding statistics is about something other than numbers. If you interpret the numbers, many black households have a pretax income of $12,500 to $37,000, and many live and rent apartments.
The relationship between dogs and black African Americans is complicated. For a better understanding, take a moment to review this person's take on black American dog ownership.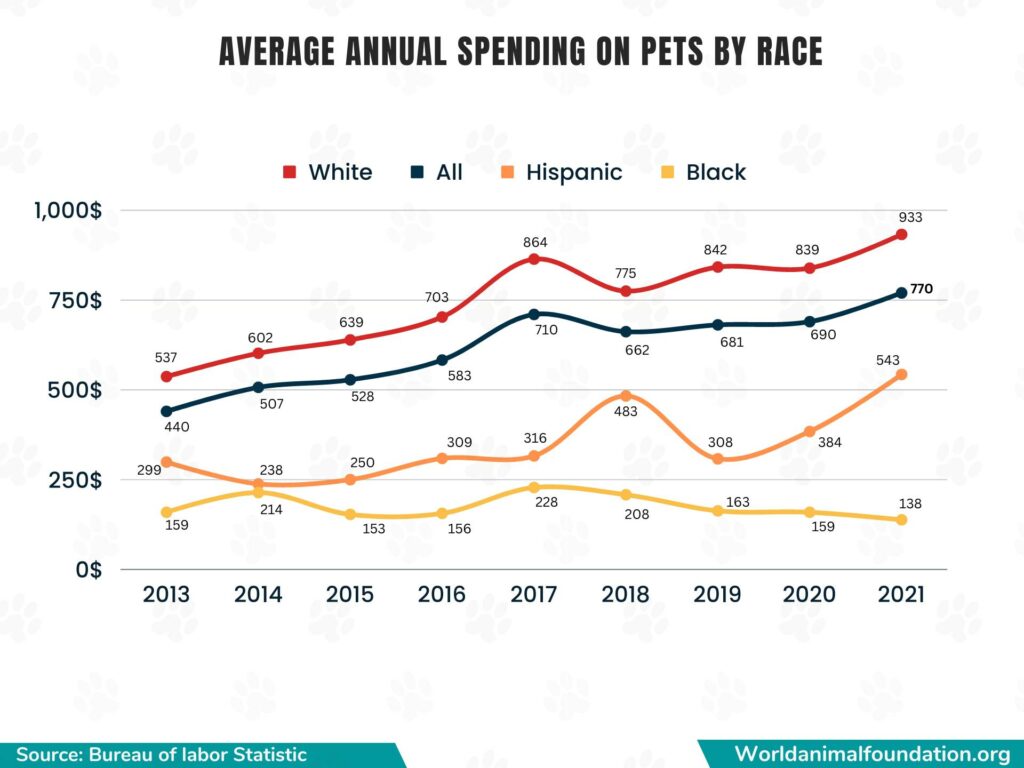 Pet Spending in the U.S. Increased from $460 in 2013 to $770 in 2021 (Bureau of Labor Statistics)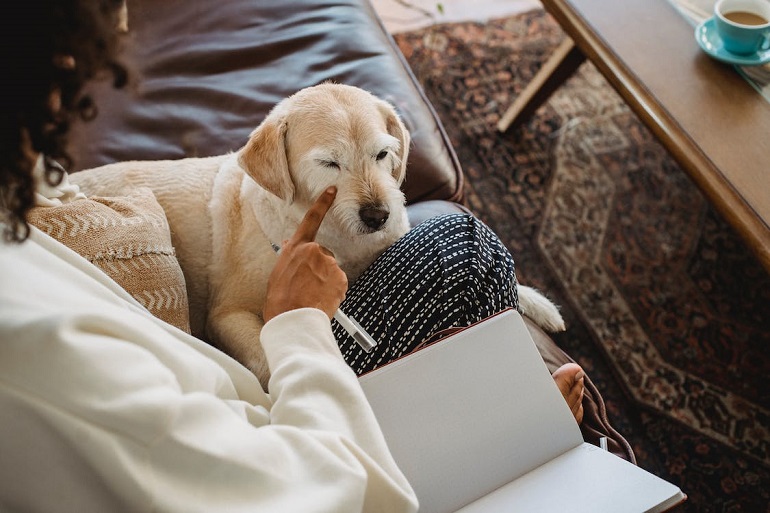 Although the pandemic drove pet parenting numbers to new heights, it also set new records for how much money we spend annually on our pets. Pet spending grew by 33% in eight years. This figure is likely higher as the data also includes expenditures extrapolated from households without pet spending.
Overall, the average dog owner is spending more on better or premium food, pet supplies, services like dog walking, medical insurance, and veterinary care. We also spend way more time with our pets.
U.S. Citizens Spent $123.6 Billion on Their Pets (APPA)
The latest figures (2021) from the APPA (American Pet Products Association) suggest that Americans spend over $123.6 billion on their pets.
Food & Snacks at $50.0 billion (could be why a large portion of dogs are obese)
Supplies, Live Animals & OTC Medicine $29.8 billion
Veterinary Care & Product Sales $34.3 billion
Other Services like grooming, insurance, pet walking, and daycare at $9.5 billion
20% of Americans Spend Time with Their Pets in 2021 (the American Time Use Survey)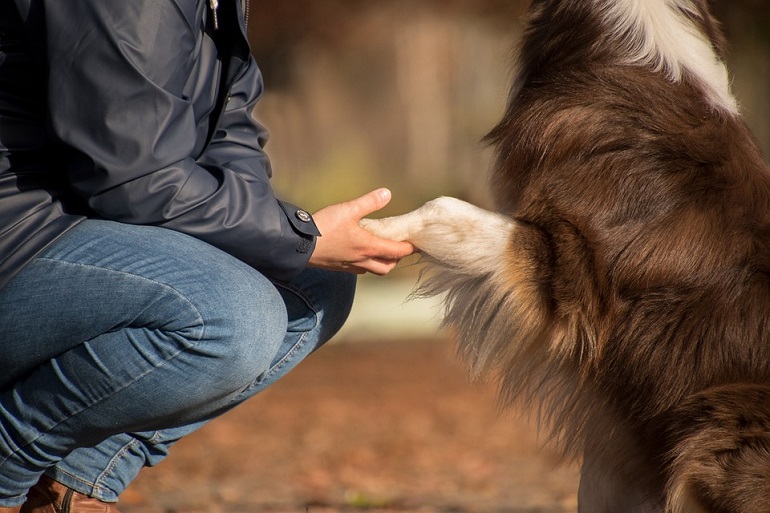 Anyone who has ever had a pet knows that spending time with an animal is therapeutic and rewarding. It's a feeling that is difficult to explain to non-pet parents. We talk to our pets, they sleep on our beds, and they're regular guests at our dinner table.
Of course, 2021 was a year outside the ordinary, and people spent more time at home with their families and in the company of their pets. Not only did people adopt pets in record numbers, but we also spent more time together.
The Number of Insured Pets in the U.S. Has Increased by 28.3% (NAPHIA)
Since 2017, insured pet dog numbers have more than doubled. The pet insurance segment saw an overall 28.3% increase over 2021, with dogs driving the growth. The yearly growth rate of insured pets is 21.5%, and dogs dominate the category, which only makes sense since people spend more on veterinarian dog care than on cats.
According to statistics, 81.7% of dogs are insured compared to 18.3% of cats. Who's the cat's meow now?
From 2013 to 2021, Middle and Old Aged Americans Owned the Highest Number of Pets (Bureau of Labor Statistics)
In America, it's called empty nest syndrome once grown children move out. Married couples without children living at home spend more on their pets, while families with young children spend less. Renters owned fewer pets and spent less than homeowners by nearly three times.
The demographic of older people between 55 and 75 spends more than young adults under 25. While the pandemic saw a considerable rise in pet ownership, according to APPA, millennials have the largest share of ownership at 32%, with Boomers following at 27% and Gen X at 34%.
Who is Spending the Most on Their Pets
Americans Between 35-44 Years Spend Almost $137 per Month on Their Pet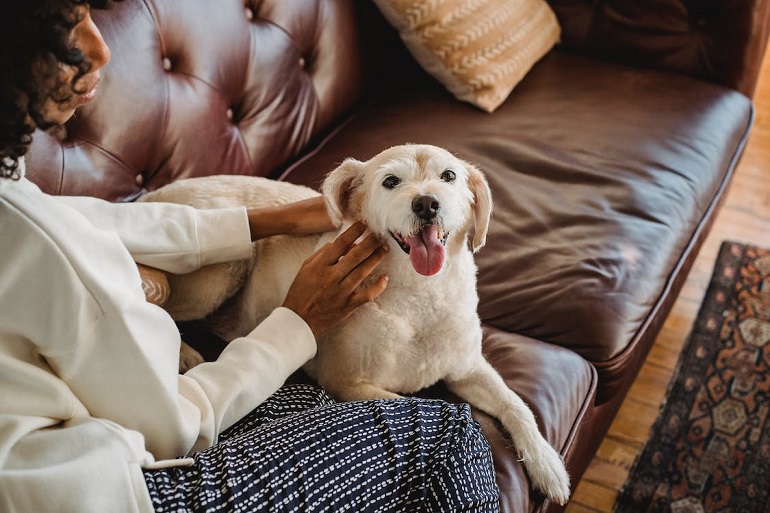 Financial strain is a living reality for many Americans. In America, debt, savings, spending, and the ability to stay afloat are signs of financial stress, and not everyone gets a clean bill of health.
In a recent OPPLoans survey, almost 50% said they couldn't meet the demands of their monthly bills. One in five admitted they spend more than they earn.
Despite that, pet spending isn't suffering. As expected, Millennials generously give to their most expensive pet in their home. Millennials from the younger and older spectrum spend the most.
During the Pandemic, 61% of U.S. Millennials Cut Back on Their Pet Spending (OppLoans)
The pandemic was brutal on many levels. Not only did people face separation anxiety, but they also didn't know how their financial circumstances would fare during this event. Fifty percent of Millennials (35 to 44-year-olds) who spend more than other pet owners reported decreased spending. Generation Zers also felt the pinch!
U.K. Adults Age 65-74 Spend the Most on Their Pets (Office for National Statistics (U.K.)
Economic times are tough for Brits now; they're amidst a financial meltdown and increasing inflation and cost of goods. The average household of 65 to 74-year-olds still spent £6.40 (USD 7.76) on food and other expenses.
The 75 years and older senior group spent £3.40 (USD 4.13) per week. While younger generations, 30 and under, paid £3.20 (USD 3.88)
The New Pet Owners in the U.K. Are Between 16-34 Years Old (PFMA)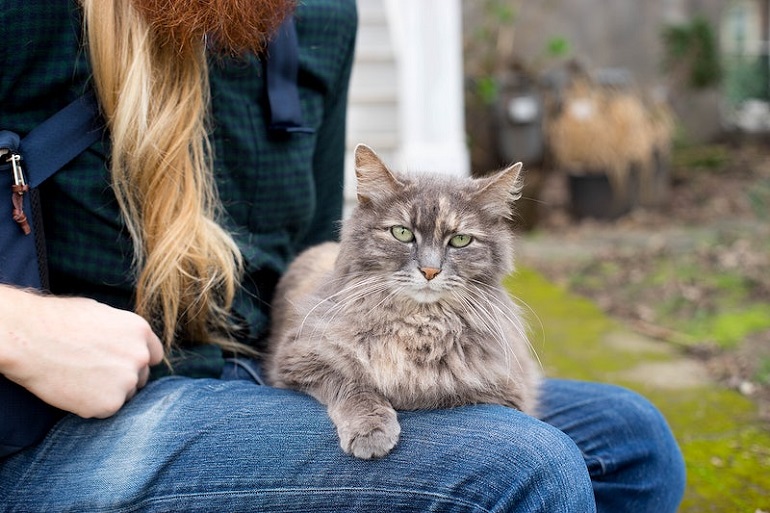 The U.K. has always been a pet-loving nation and is the first to recognize animals as sentient beings. Approximately 24 million cats and dogs live in 17 million British households and 3.2 million of those found homes during the pandemic. Gen Z and Millennials took up 59% of new pet owners.
45.1% of Chinese People Born Between 1995-1999 Own a Pet (Radii)
Millennials worldwide are making a massive impact in every aspect of life and industry. This new generation is changing the face of tradition and opting to raise pets instead of children despite their government endorsing population growth.
Interestingly, this generation, born between 1990 to 1999, is 38.1% of pet owners in China. The younger demographic of this generation (post-2000) has a 28.9% ownership share.
What Do Pet Owners Spend the Most Money On
The pet care and consumer market are massive. Anyone who has recently visited a pet store, farmer's market, or boutique store knows that the gourmet pet food and snack industry is thriving.
Dog biscuits look good enough to eat today, and the premium dog food market isn't ashamed to say for human consumption or human grade on their packaging.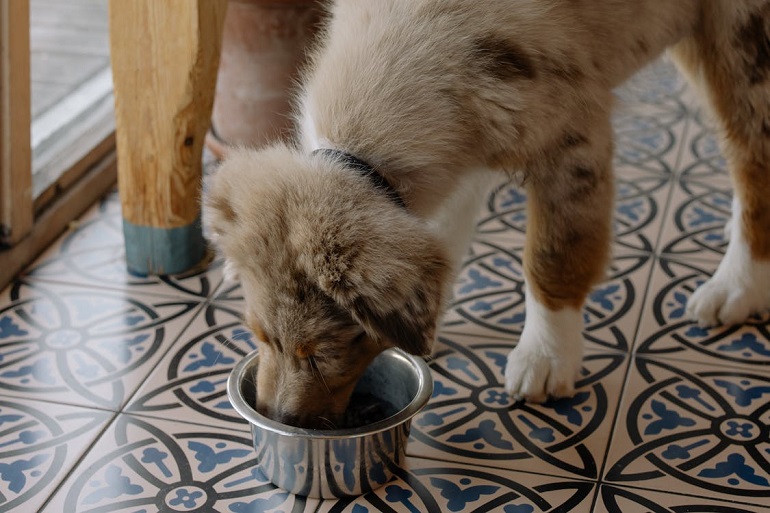 The days of cheap, poor-quality dog food are of the bygone era. People want gourmet food and designer accessories for their pooches and kittens.
American pet spending for pet kibble and snacks is worth over $44 billion. They also spend on pet health care, accessories, and services.
Americans Spent $44.1 Billion on Pet Food and Treats in 2021 (APPA)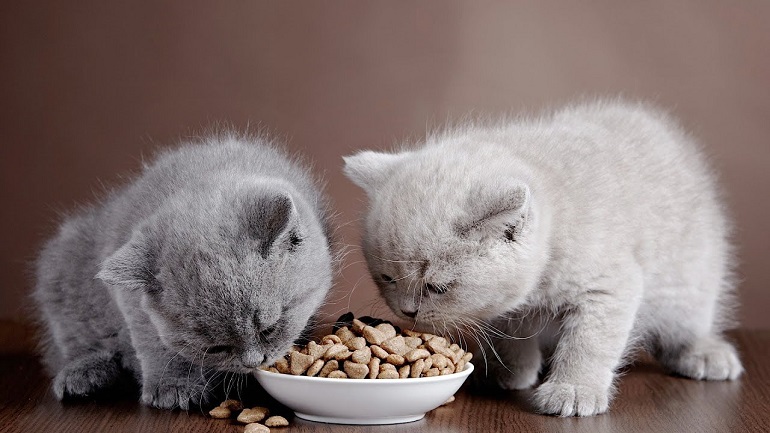 Numbers can give us a meaningful insight into humanity, but when those figures become unrelatable, they can lose context. The Pet Food Industry is growing and recorded over $44.1 billion in food and pet snacks sales from u.s pet households.
To put this number in context, according to Oxfam, ending extreme and chronic hunger worldwide would take $37 billion annually. Americans are spending a healthy sum on quality food and snacks for pets. The downside to this figure is that many pets are grossly overweight.
Americans Splurge $1.7 Billion to Buy Valentine's Gift for Their Pets (NRF)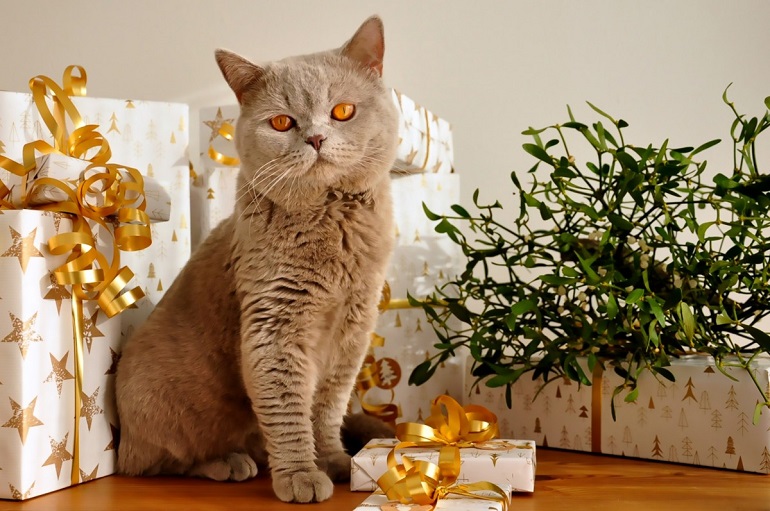 Valentine's is sometimes about something other than roses and lovers. The U.S. Valentine's market hasn't forgotten to include our fur family. More than a quarter of all American pet owners spend at least $12.21 on their pets for Valentine's.
They choose from heart-shaped biscuit treats to fancy collars, cute outfits, new bedding, and toys to say I ❤ you in exchange for a wagging tail and wet kiss!
In 2020, Brits Spent 3.8 Billion Pounds on Vet Bills (Evening Standard)
Veterinarian health care for dogs and cats is expensive, and keeping your pet healthy by providing proper nutrition and regular exercise is one way to combat increasing fees.
An average vet visit costs around £40-£60 (USD 48.53 to 72.80); however, that doesn't include any treatments or surgeries and is separate from other pet spending. U.K. pet owners shelled out £3.8 billion (USD4.61 billion) on veterinary care in 2020.
Dogs typically cost more to treat than cats; of course, the nature of injury or illness significantly impacts any medical costs. Many people invest in pet insurance to prevent unforeseen costs, while others set aside a monthly contingency fund.
Emergency care after hours always costs more, and a rural veterinary clinic might cost less than an urban clinic.
Pet Parents in Canada Spent Almost $960 per Year on Veterinary Care for Their Dogs and $711 for Their Cats (Safehouse)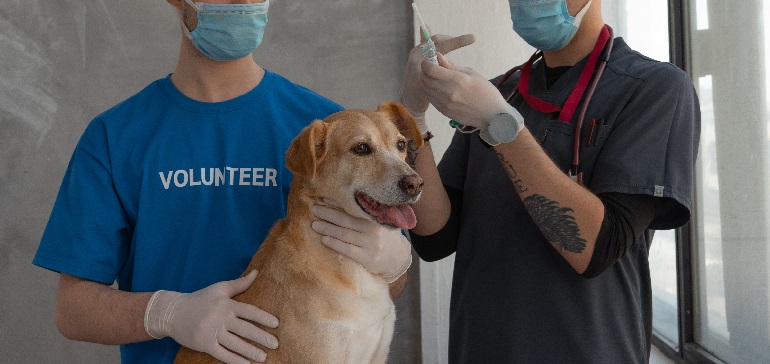 Canadians treasure their pets to the tune of over $ 9 billion pre-pandemic figures. In 2018, Canadians spent $2075 on their pets, with a 17.1% growth over three years to $2430. These figures don't include the additional service fees for dog walkers, daycare, or pet boarding.
Figures suggest a pet owner spends even more on puppies and kittens, which makes sense as that would include initial pet costs to outfit a home for a new arrival.
The Global Market for Pet Clothing Is worth $5 Billion (Fortune Business Insights)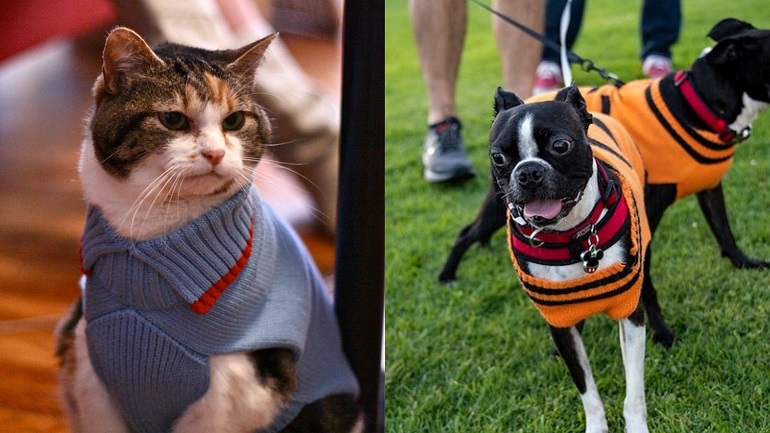 The jury is still out on what dogs think about wearing coats, booties, and P.J.s, but cats have voiced an unfavorable opinion on occasion. However, pet parents sometimes need help understanding pet lingo and still buy pet garments and designer-label clothing worth $5.01 billion. The pet clothing market will potentially reach $7 billion by 2028.
FAQ's
Pet parenting has evolved. More people believe their pet is part of the family and treat them as such. Pet parents provide better quality food and toys and invest in pet medical health coverage and well-being by hiring services like dog walkers or daycare.
Pet insurance is growing rapidly, and 2021 saw a 26% increase over 2020 and a 63% increase over 2018, proving that more people take ownership to heart.
Which Country Spends the Most on Their Pets?
Americans like to win. U.S. households win the contest of who spends the most on their pets by paying $162 per capita on pet products annually. Not to be outdone, Brits spend $93 per capita.
Besides Food and Vet Care, What Else Do Pet Parents Spend Money On?
There is a huge trend to spend money on pet insurance, and the industry saw a staggering 63% growth increase from 2018 to 2021. Further, pet parents opt to buy gourmet food, over-the-counter supplements, pet fashion accessories, and services like dog walking and doggie daycare and grooming.
A recent trend saw Americans shell out $490 million on costumes to celebrate Halloween. The Asian pet market is expanding the pet funeral segment and the recovery of lost or stolen pets.
Why Are People Preferring to Choose Pets Rather than Having Kids?
Although the answer to this question is highly personal, there are stats to support that many younger generations prefer pet parenting regardless of traditions and family pressure.
According to Psychology Today, 48% answered their survey saying pet care costs are much lower than child care. Also, being a pet parent reduces stress, according to 42% of those surveyed. Another 39% said pet care takes less time and allows them greater freedom than having a child.
The Pope and the Chinese government are urging younger people to procreate to help increase low birth rates. Since having children in America costs around $230,000, pet parentage is much cheaper and potentially just as rewarding.
How Much Does Pet Spaying Cost?
Pet spaying and neutering cost fluctuate depending on where you live, the type of animal, your vet's fee schedule, and other complications.
Some communities offer subsidies to offset the cost, and animal shelters often provide a program to make the service accessible to adoptive parents. Expect the fee to range from $50 to 500. If you need help making it more affordable, speak to your vet or animal shelter.
Spaying and neutering help to reduce animal overpopulation and unwanted pets. Further, it helps prevent certain health conditions like cancer and STDs. Yes, pets can spread sexually transmittable diseases like V.D.
Wrap Up
Owning a pet is a privilege and not a right. However, that doesn't mean that only wealthy households can be pet parents. Dogs, cats, and other pet animals require shelter, food, protection, vet care, and oodles of love.
The pet premium food industry sees enormous opportunities in increasing gourmet food sales and designer pet garments, and the pet insurance market is still severely underdeveloped in most countries and for most pets.
Understanding which households own a pet and pet spending statistics, as well as pet owners' habits, are vehicles to drive growth.
This entire article was written while throwing a ball for one smart dog:)