As a Brit would say, "I'm sat here next to my dog enjoying the brilliant spring weather." Anyone who's ever spent time in the UK knows that pet owners don't just shape pet ownership statistics, but that pet-owning households share a way of life. Brits were the first to declare animals as sentient beings!
At a glance, 52% or more than half of British adults own a pet, of which 27% are dogs. There's an estimated 1 million pet rabbit population.
UK households spend a healthy chunk of their income on veterinary care, services, and pet food, making them the highest-ranking European country in the pet ownership segment. Here's a look at the pet ownership statistics in UK households.
Top 10 Most Captivating Stats
United Kingdom Pets
The UK Pet Food Manufacturers Association (PFMA) has a vested interest in the 62% of households that own a pet.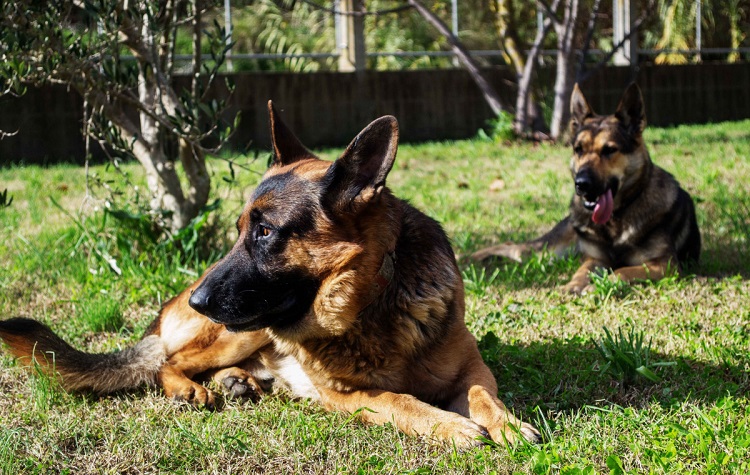 Their online survey of 9000 households revealed that the dog population suggests that K-9s are still the most popular pet, with a registered 13 million canines. Cats lag slightly at 12 million but don't tell that to a cat; they don't care.
Brits also share their homes with 1.6 million birds, 1.4 million domestic fowl, 700,000 pigeons, not counting wild or feral pigeons, 1 million rabbits, 900,000 guinea pigs, 600,000 wheel-spinning hamsters, 600,000 turtles and tortoises, 600,000 horses and ponies, and other reptiles. (source)
This number does not include indoor or outdoor fish populations.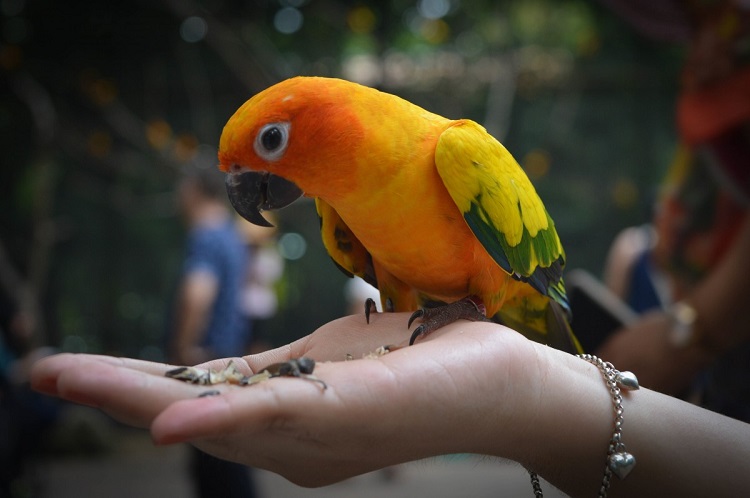 In the UK, More Than 62% of Households Own a Pet (PFMA)
Dogs rule, and cats drool. Actually, cats don't drool, but UK households prefer pooches over kittens.
As the PFMA survey suggests, households in the UK don't mind sharing their space with 13 million dogs and 12 million felines, and a slew of small animals, birds, and fowl, as well as fish and horses. That means more than six in ten (62%) households own pets.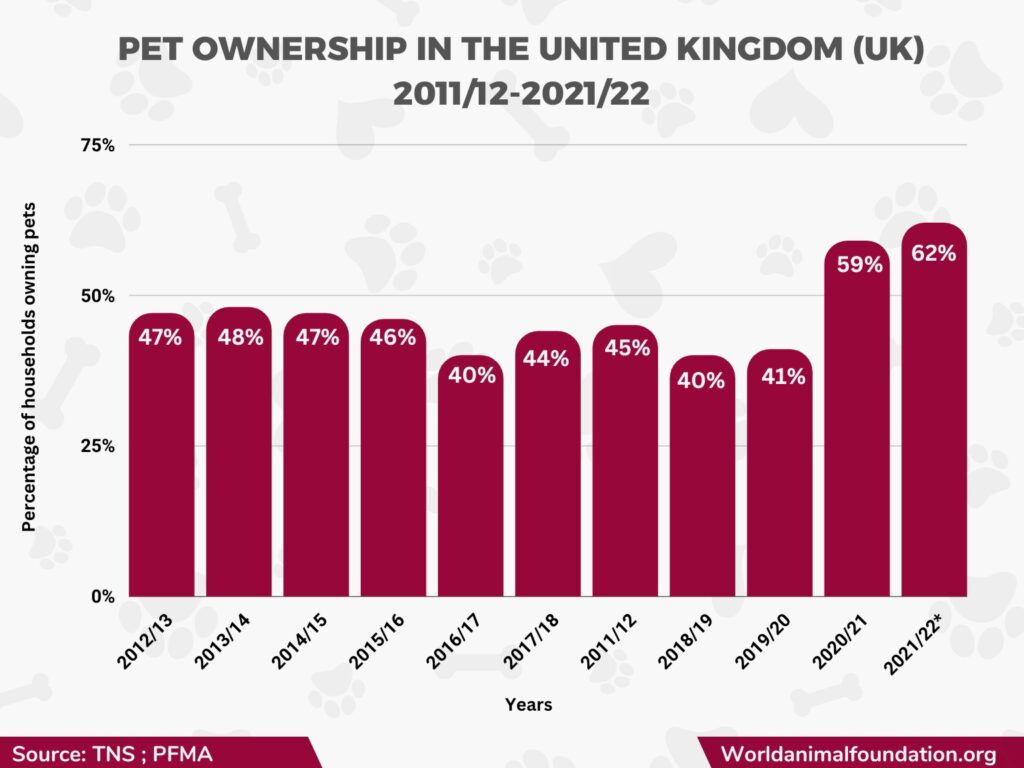 53% of UK Adults Have a Pet (PDSA)
Pet ownership is an important part of UK households. While as many as 62% of all British homes own a pet, 53% is directly related to adults owning a pet, according to a PFMA survey snapshot. (source)
13 Million Pets in UK Households Are Dogs (PFMA)
The United Kingdom has a long history with its dog breeds. Walk through any stately home or art gallery, and artists capture dogs with paint and poetry.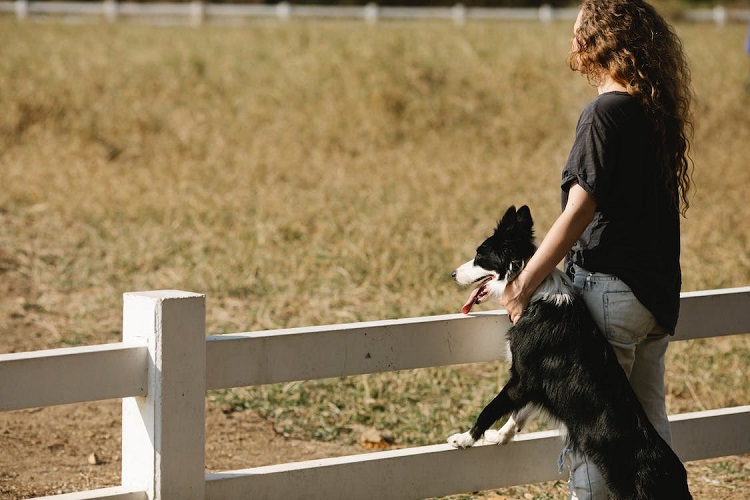 Ten million or 34% of UK households share their space with a pooch. In families with children, at least 77% have a pet which is a 12% increase over 2021 based on the PFMA survey.
Ten million, 34% of UK households, own a dog, compared to 28% (8.2 million) owning a cat. Homes with cats and dogs are up slightly to 11% (3.2 million).
Looking into the dynamics of households with children, 77% have a pet (6.9 million), an increase of 12% on 2021 figures, when an estimated 6.15 million families owned a pet.
12 Million Pets in UK Households Are Cats (PFMA)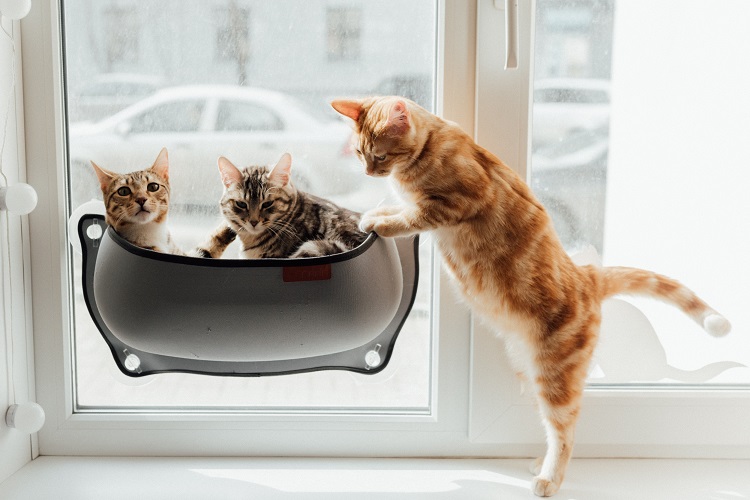 Although not as visible as dogs, which are paraded publicly to parks, on trains, into pubs and shops, felines still have a strong presence in the UK pet household at 12 million.
Many families have equal ownership of kittens and pups at 3.2 million or 11% of the pet ownership figure.
Almost 1.5 Million Households in the UK Have Almost 4 Million Birds as Pets (Petfood Industry)
Birds of a feather flock together, and in the United Kingdom, that amounts to a flock of 4 million birds in 1.5 million households, with a 23% increase over the previous year. This figure includes birds, pet pigeons, and domestic fowl like chickens, ducks, geese, and turkeys.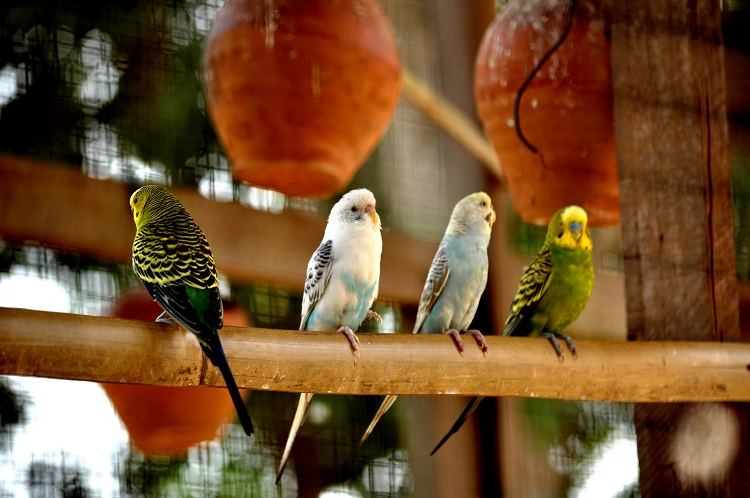 2.5 Million Rabbits, Guinea Pigs, and Hamsters Are Kept as Pets by 1.5 Million Households (Petfood Industry)
This group is typically classified as small mammals and is an important part of 1.5 million English pet-owning families. This need to house small mammals stems from the British farming history revolutionized by agriculturist Jethro Tull (not the band), who invented the seed drill.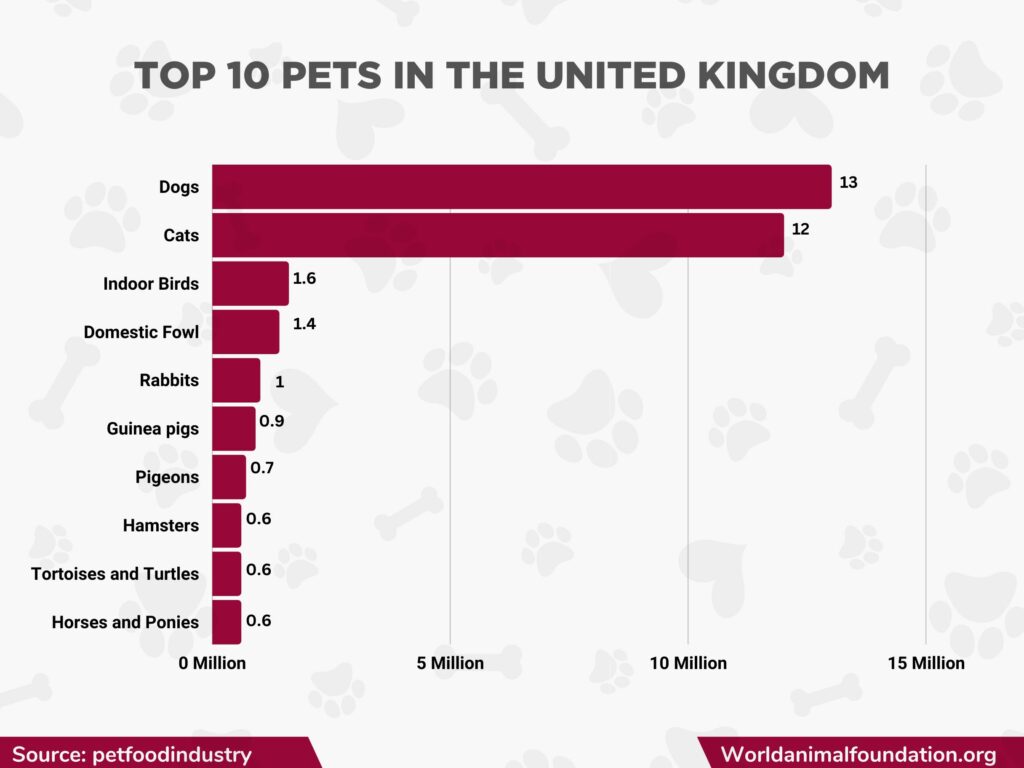 There Are 8 Million Indoor and 6.5 Million Outdoor Fish Ponds in the UK (Petfood Industry)
The PFMA survey of 9000 households did not count fish as individual animals, and the number represents indoor tanks or aquariums and outdoor water features like ponds designed to keep fish. The survey found that 17% of homes owned 8 million indoor fish tanks. A further 12% of households owned 6.5 million outdoor fish ponds.
These numbers represent a 60% increase over the previous year's survey of the UK's pet households. (source)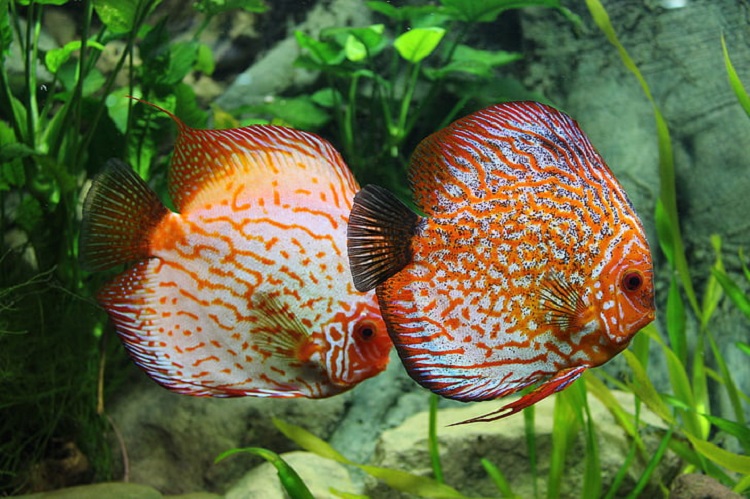 77% of Households With Children Have Pets (Petfood Industry)
The survey on UK pet ownership also shared data collected from households with children and found that 77% have a pet which means 6.9 million animals with a 12% growth over 2021 figures.
Adding a further pandemic-influenced increase to these statistics should produce even higher figures for 2022.
2% of UK Households Acquired a Pet During the Pandemic (PFMA)
Since 59% of British homes have a pet, that means a fair distribution of pets to all demographics, from Boomers to Gen Z to Millenials in age groups 16 to 34.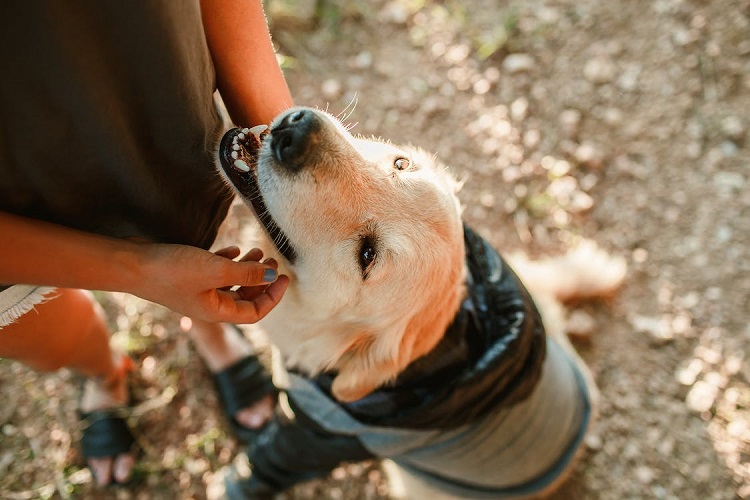 As much as 2% of this group owns a pet bird, and the Golden Retriever was the most popular breed at 12% in 2018. However, if you look around the dog park, designer breeds are the most populous.
49% of UK Households Consider Pets as Part of Their Family (Petplan)
It goes without saying, and why would anyone get a pet and think otherwise? According to a Petplan 60,000-participant survey spanning various topics, the truth had a startling significance.
UK pet owners have a strong bond with their animals. Of the participants surveyed, 35% said their pet is part of the family, and 49% said they plan their lives around their pets.
Even more significant is that 15% of participants said their pet dominates and money is no object to ensure their pet is safe, happy, and healthy.
Dogs in the UK
34% of UK Households Have a Pet Dog (Petfood Industry)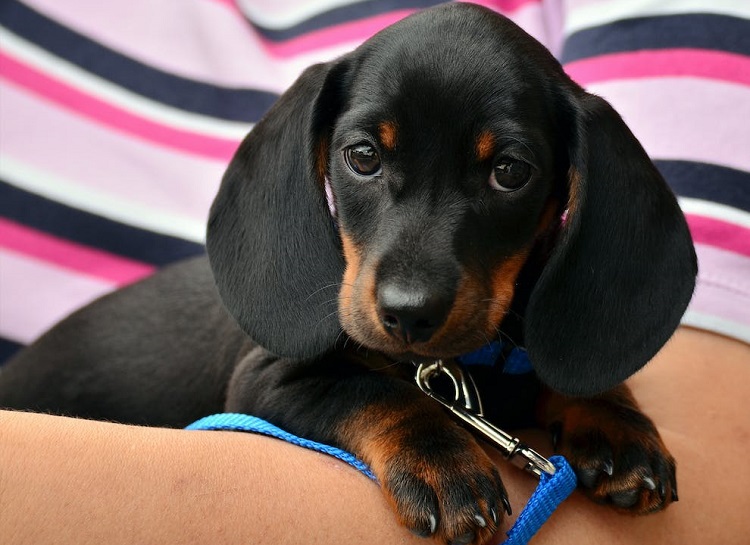 British people love dogs; ten million households share their homes with canines, while 8.2 million homeowners have kittens. Sometimes dogs and cats live happily together under the same roof if the pet parents know how to introduce a cat to a dog!
Although dogs have the country's most significant share of pets, more people in London have cats at 61% based on 2018 numbers.
27% of UK Adults Have a Dog Pet (PDSA)
In the UK, 52% of adults own a pet, and 27% of those own a canine leaving ample room for feline pet ownership.
There is a substantial pet cat ownership demographic in the U.K., with 11.1 million felines purring away on a window sill. While the cats are sleeping, 10.2 million dogs chase rabbits in their dreams.1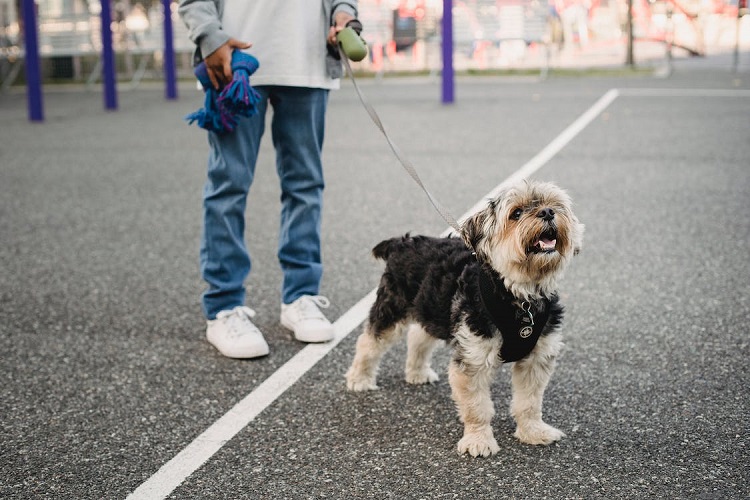 The Number of Dogs Owned by UK Adults Is Around 10.2 Million (PDSA)
It only makes sense that adults hold the highest share of pet owners since there is a substantial cost and responsibility involved in raising any pet. According to industry figures, the cost of owning a dog in England is between £10,000 and 16,000 over its lifetime.
The Most Popular Dog Breed in the UK Is the Labrador Retriever, Taking 12% of the Ownership (Petplan)
In America, it's also the Labrador Retriever who holds the heart string of dog owners. The Lab is purebred and registered, while new designer breeds like Cockapoos and Labradoodles aren't.
French Bulldogs, Cocker Spaniels, Poodles, Dachshunds, Whippets and Vizslas, and Bulldog breeds and mixes are also in demand in the UK pet ownership market.
Both Cats and Dogs as Pets Make Up 11% of Households (Petfood Industry)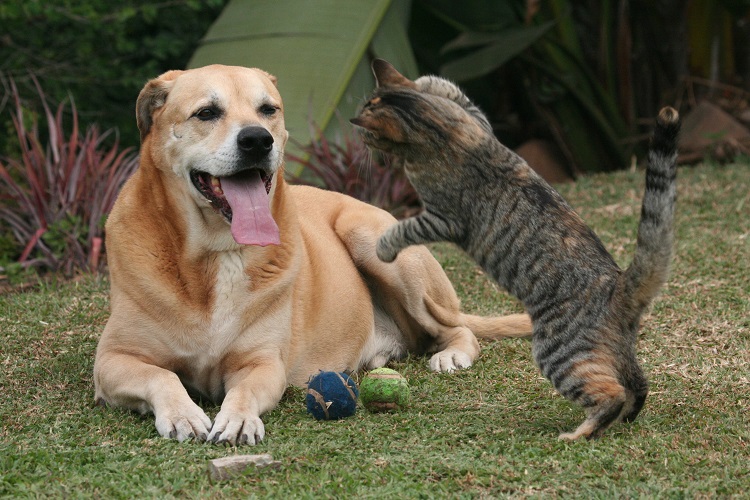 Many pet parents have figured out a way to home what many people believe are natural enemies: feline vs. canine. Many pup and cat households have already disproven that outdated theory. Families in the UK with dogs and cats are up over previous years to 3.2 million.
78% of Dogs in the UK Reside in Northern Ireland (Petplan)
It is the luck of the Irish to have such a large share of UK pet canine ownership. Not to be outdone by their Irish cousins, North Easterners have 75% of the dog population, and Wales at 73%. To clarify, these percentages are based on pet ownership by type.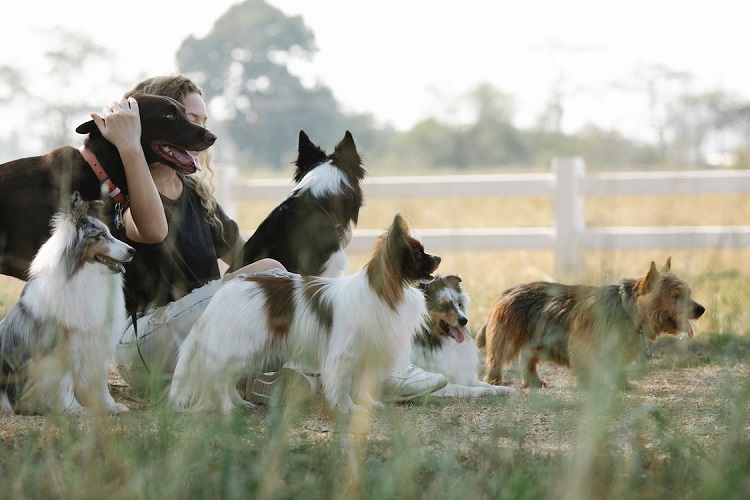 A sample size of pet owners reveals the most popular pets can be compared by the district.
Northern Ireland has this split:
🐕78% dogs
🐈36% cats
🐟6% fish
🐇2% rabbits
🐦1% indoor birds
🦎1% reptiles
Wales has this split:
🐕73% dogs
🐈42% cats
🐟10% fish
🐇5% rabbits
🏇3% horse
Pet owners in Northern Ireland had only 1% bird ownership, while Londoners had 4% and are the only two demographic areas that responded to the survey that they owned birds in 2018.
In 2019, the UK Had the Highest Number of Dogs in Europe, After Germany (Petfood Industry)
Sorry, here comes another geography lesson. Russia is part of Europe, though it isn't part of the European Union.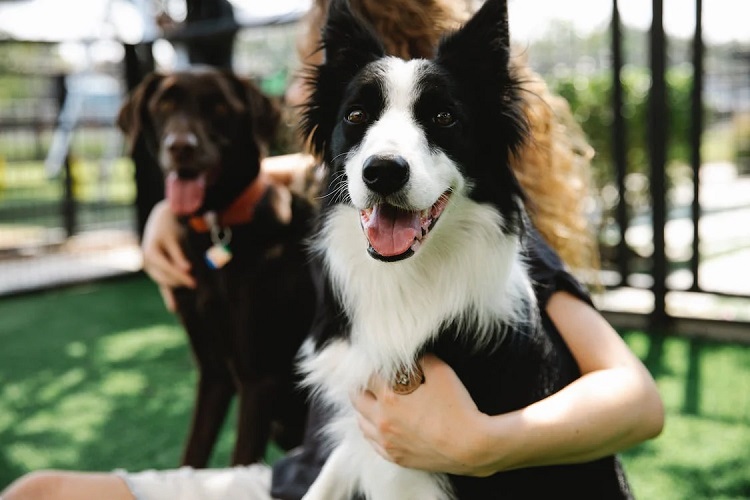 Germany is home to the largest canine population of 10.1 million if the numbers don't include Russia, with 16.8 million leaving the United Kingdom, which includes England, Scotland, Wales, and Northern Ireland at 9 million dogs.
The UK, the second highest-ranking European country, is no longer part of the European Union since Brexit.
Facts About Dog Owners
A Survey From 2020 Revealed That 51% of UK Pet Dog Owners Think Their Dogs Make Them Happy (PFMA)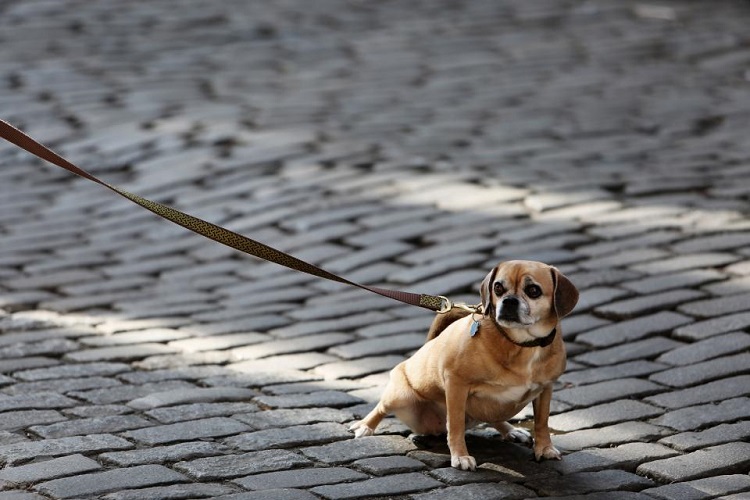 Owing a pet, a cat, dog, or fish, makes many people feel loved and needed. Animals give us companionship; most people aren't shy about voicing their affection. In a 2020 survey, when participants were asked why they chose a K-9 as a pet, 51% answered that it improved their happiness and provided companionship.
Happiness was the most common response, with 51%, 47% saying their dogs gave them love/affection, and 35% saying their dogs provide companionship.
You can check out some interested dog facts by checking our article.
41% of UK Dog Owners Consider That Their Dogs Give Them Affection (PFMA)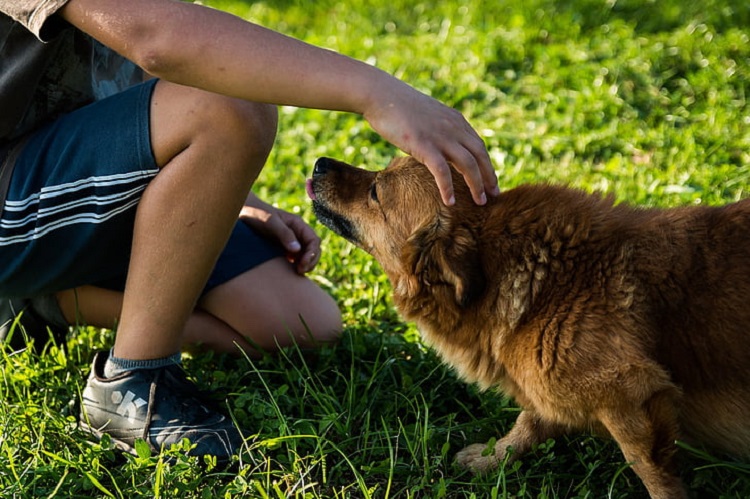 It's difficult not to smile when you're in the company of a dog, even if that dog isn't yours, and experience joy and happiness. Although K-9 owners equate happiness with dogs, 47% of surveyed people added that their dogs gave them love and affection.
35% of Dog Owners Think Their Dogs Are Great Companions (PFMA)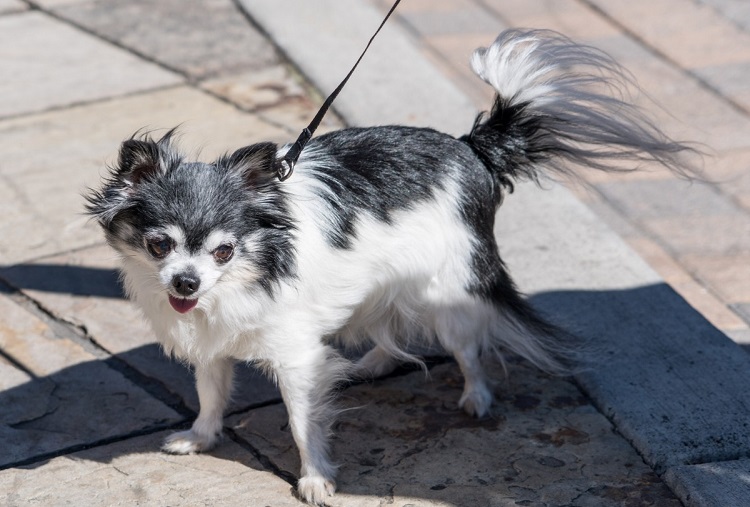 Non-dog parents might not understand this overarching feeling that canine owners share with their canine family members. Being with a dog takes the edge off loneliness, and 35% of pup owners believe their dog is a great friend and partner.
Cost Associated With Owning a Pet
The Lifetime Cost of Owning a Dog Is Almost 10,000 to 16,000 Pounds (IBIS World)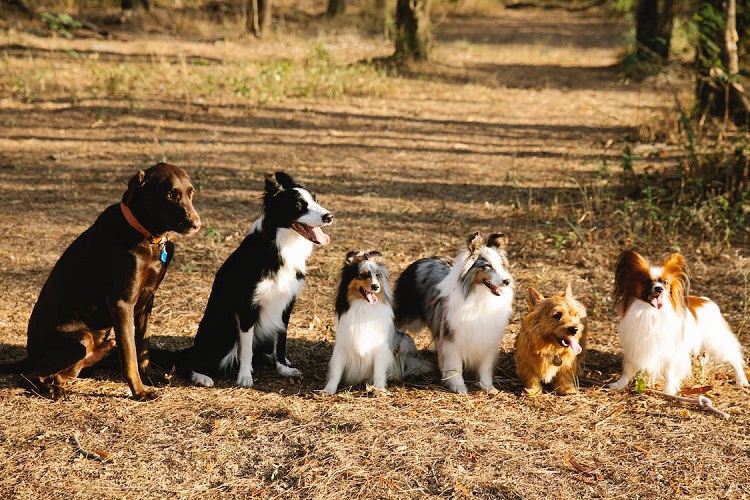 Dog advocates want new pet owners to know that having a dog comes with unexpected expenses. UK pet insurance companies estimate that canine ownership has a hefty price tag from £10,000 to 16,000 in the dog's lifetime.
While food, toys, and accessories are a given, many forget to plan for the health crisis that often has a substantial price tag for the pet population.
While many K-9 owners spend less, being prepared and having the funds to cover expenses is an important consideration. Also, for animal lovers set on specific breeds, prepare to shell out a small fortune on the initial cost.
The Minimum Monthly Cost of Pet Rabbits in the UK Is 35 Pounds (Braemar Finance)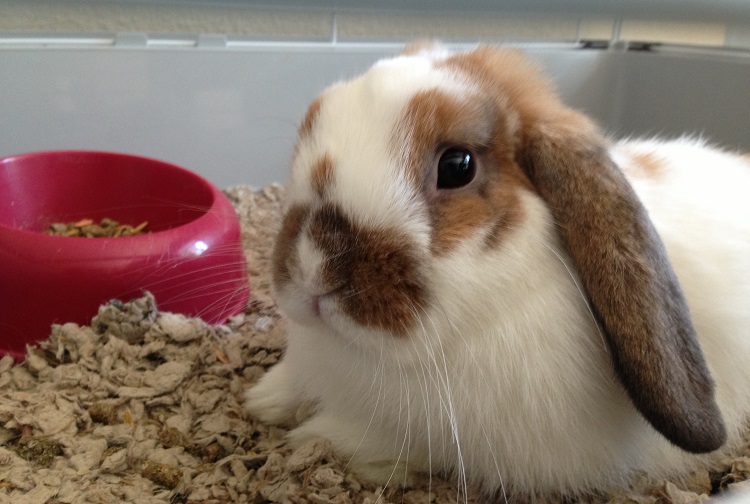 Rabbits and other small animals are a great alternative to pet owners when pups or kitties are not a great option. Although rabbits are much less expensive, providing a safe shelter is essential so that other animals can't harm them.
Also, rabbit owners must provide clean water, hay or grass as part of their main diet, and some pellets.
The Monthly Cost of Pet Dogs and Cats Is Almost 70 Pounds (Braemar Finance)
Pets cost money, and veterinary care and services like grooming and walking can strain a pet budget. Many pet owners set up contingency funds or invest in pet insurance. Here are some of the costs your dog and cats will need monthly: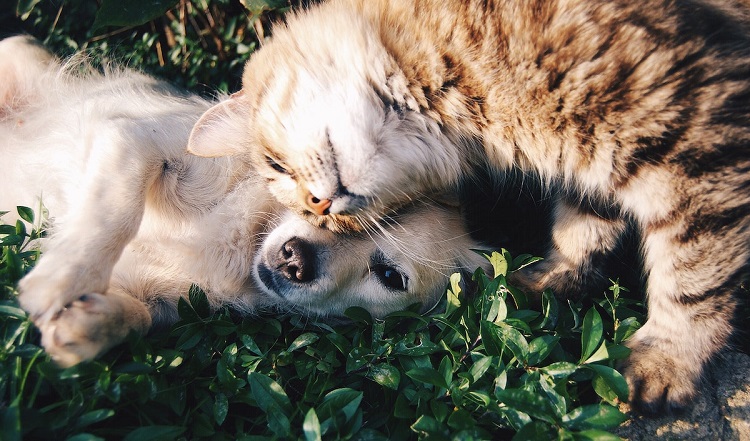 Food and treats
Toys
Poo bags, toiletries, litter
Insurance
OTC for fleas, worms, ticks, etc
Booster vaccines (scheduled)
Typically a large dog's cost will range around £75, a medium at £61, and £54 for a small dog. These figures represent averages. Felines cost significantly less than most dogs.
In 2020, 8 Billion Pounds Were Spent on Pet Food, and Pet Related Products and Services (Braemar Finance)
Back in the day, people brought home a canine, bought cheap kibble, had it dewormed, neutered, or spayed, and got a license as required.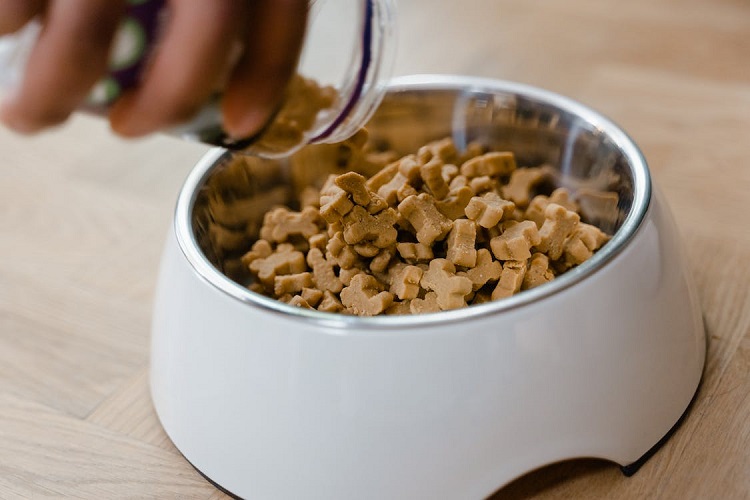 Today's pet parents are much more involved in their canines and felines' well-being. The UK pet care industry was worth £8 billion in 2020, representing a whopping 170% increase from 2005.
Veterinary and Pet Services Made a Total of 4 Billion Pounds in 2020 (Braemar Finance)
Out of an £8 billion pet industry total, veterinarian care and pet services like dog walking, grooming, and doggy daycare account for nearly half of all expenditures.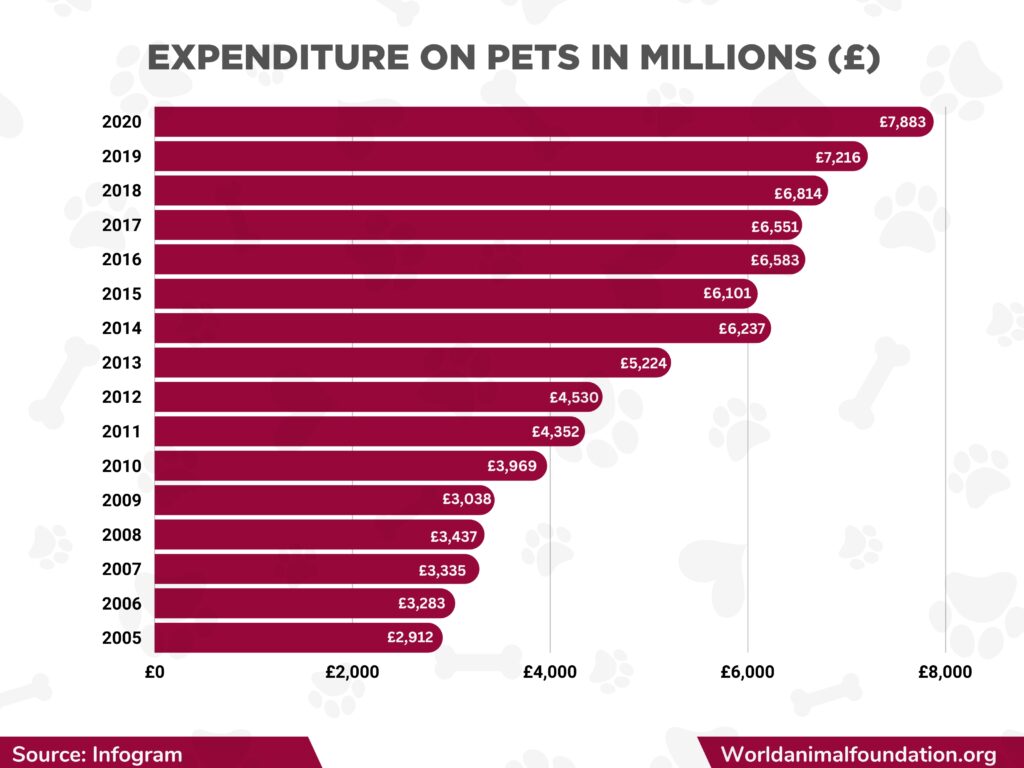 Cats in the UK
Dog pet parenting slightly outpaces cat ownership in Great Britain, but who is counting? Said no one ever.
People are predominantly either dog or cat people; however, a few enlightened hoomans can love cats and dogs equally. Each pet offers something unique.
28% of UK Households Have a Cat (Petfood Industry)
In a survey of 9000 pet households in the UK, 12 million kittens lived in 28% or 8.2 million households. There are now 11% more households with a cat and dog in 3.2 million homes. Hoomans provide some pretty good living accommodations.
24% of the U.K. Adult Population Have a Cat (PDSA)
Unsurprisingly, cats have a huge place in UK adult homes. Many people believe felines are much easier to care for, though others might argue that you can't train a cat. Since Brits love kitties, an estimated 11.1 million kitties are purring on laps or curled up by the fire.2
London Has 61% of Cats (Petplan)
Sometimes stats make sense. London is such a fantastic city, but it's busy, so when people opt for cats over dogs, it's a good decision.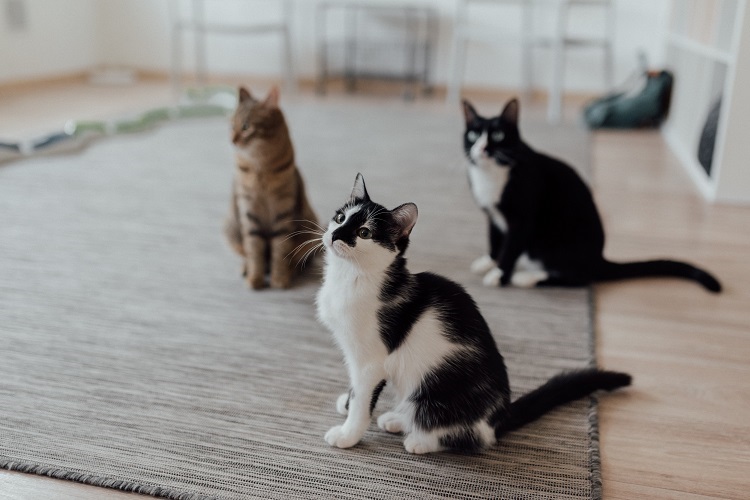 Cats at 61% dominate in London, whereas all other regions have higher dog ownership which in London is still a healthy 50%. They do have fab parks in the city to take dogs.
Moggy Is the Most Common Cat Breed (51%) Kept as a Pet in the UK (Petplan)
Yeah, never heard of a Moggy, but apparently, 51% of Brits have and choose it as their favorite cat breed, though it isn't a breed at all. It's an ordinary mixed cat with a pedigree that has long ago been forgotten. The British Shorthair cat at 24% is also popular.
70% of Cat Owners in the UK Think Their Cats Make Them Less Lonely (Braemar Finance)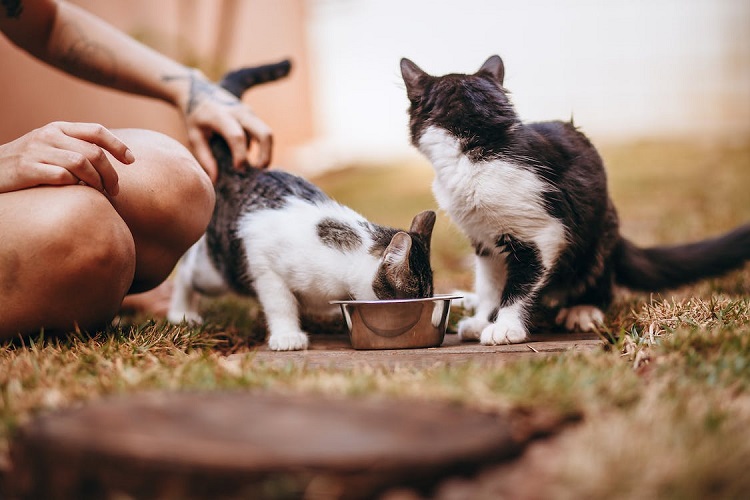 According to a survey from 2019, younger pet owners felt less lonely when owning a cat. Although young and older adults seldom have something in common, the 65 and older group shared the sentiment that cats made them less lonely too.
FAQ's
What Is the Major Reason Behind Pet Ownership?
People choose pets for companionship and a sense of security. Another reason someone might get a dog is to become more active and social.
How Much Do Pet Owners Spend on Their Pets in the UK?
It depends on the type of pet, but on average, Brits spend 1% of their income on their pet, but for their lifetime, it costs thousands.
Who Is the Leading Retailer of Pets in the UK?
The top pet retailer is Pets at Home, with over £1.14 billion in revenue in Europe, according to Statista. They sell products for dogs, cats, fish, birds, reptiles, and small animals, like food, toys, garments, accessories, and equipment.
How Many Brit Pet Owners Buy Birthday Presents for Their Pets?
Brits are generous with their pets, 25% buy birthday presents, and 88% of pet parents spend £50 on their pet darlings. Some are spending as much as £264 on gifts.
Wrap Up
Pet ownership statistics are a fascinating glimpse at how pet parents spend their money and resources on the well-being of their beloved pets. It's also why there is a massive trend toward understanding consumer dynamics behind these spending habits and households owning pets.
UK pet ownership is unique; this author has had the opportunity to observe the differences.
There is always a downside, and animal lovers fight tirelessly against cruelty and caution that the main annual population figures mean more pets end up in shelters. Please don't buy a puppy mill product, yes, they are cute, but they will never end the horrific circle.
Pet ownership has its fixed costs. You must provide food, shelter, and veterinary care as a pet parent. Those are essentials. However, your dog and cat don't care about the extras or fancy designer labels; they care about you and spending time with you. And those, my pet-loving friends, are free to give.
Pet statistics, households owning pets, and dog population numbers are difficult to extrapolate as many animals are not officially registered.
Sources:
1 2 PDSA