Every day we hear dire news about the economy, the state of things, and inflation. Then there's the pet food industry growing by leaps and bounds.
Pet food manufacturers saw the writing on the wall. They delivered innovative products that pet owners buy at an enormous rate of $50 billion in pet food annually, up significantly over the last couple of years.
The pandemic was a catalyst, and people adopted pets en masse to appease a need for companionship. However, the pet market has steadily been growing and just picked up on the momentum and is projected to reach $57.63 billion in the U.S. in 2023.
We adore our pets. We want them to eat healthily and have access to premium quality dog food and cat food. According to a pet food analysis, we shell out $171.20 per person in revenue. Further, pet manufacturers expect continued growth of 7.7% in 2024.
Pet Food Manufacturers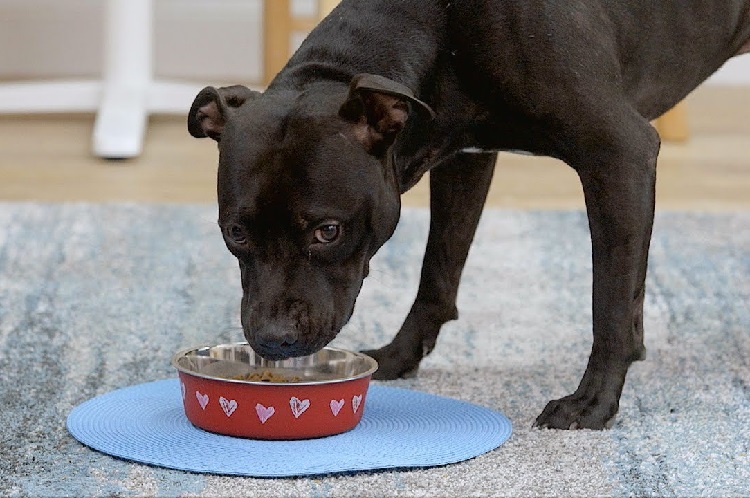 Perhaps the size and growth of the top pet food companies are part of why many pets are obese, as we indulge them with pet treats and too much food to symbolize our love.
The American Pet Products Association shares insights to garner a better understanding of the pet industry and how they drove volume to $66.75 billion in pet spending in 2016.
Below is an overview of the top pet food companies.
Mars PetCare Inc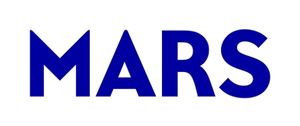 Mars PetCare is a subsidiary of Mars Inc. Mars PetCare is an innovative pet care company that invests heavily in pet health and has over 100,000 pet care associates working in 130 countries to develop the science behind human and pet relations at the Waltham PetCare Science Institute.
It remains a family company with 130,000 staff.
Petcare Revenue: $19,000,000,000
Headquarters: Pet-friendly offices in Franklin, Tennessee, USA
Products: Pedigree, Eukanuba, Whiskas, Iams, Cesar, Aquarian, Nutro, Royal Canin, Temptation
Nestle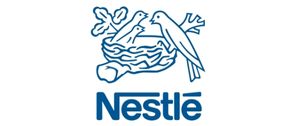 Nestle and Nestle Pet Division is a global giant of many top-producing food and health science products. The company is also forging into the plant-based food market and had overall net sales in excess of $95 billion in 2019. They employ over 291,000 staff. (I know two of them.)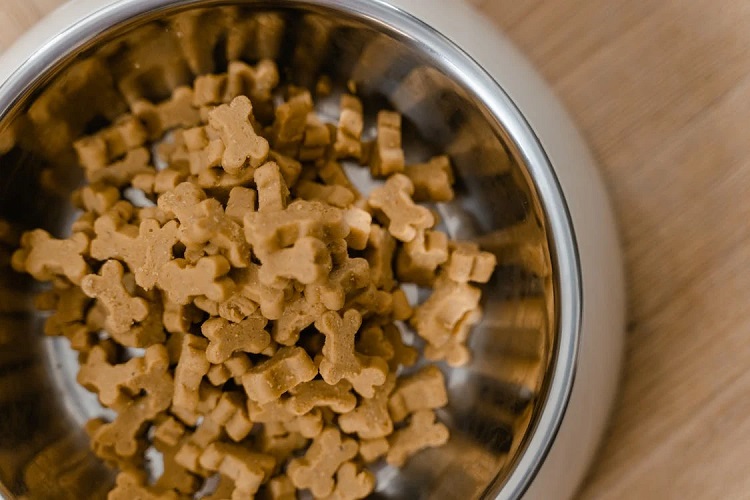 Petcare Revenue: 16,500,000,000
Headquarters: Vevey, Switzerland, and regional headquarters worldwide
Products: Purina, One, Alpo, Cat Chow, Pro Plan, Beneful, Fancy Feast, Dog Chow
Hill's Pet Nutrition, Inc.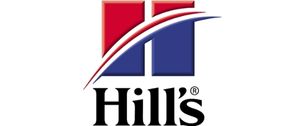 Hill's cat and dog food brand falls under the Colgate-Palmolive umbrella. Hill's has a long history as a pet provider dating back to 1907 in Kansas.
By the 1930s, Hill Milling produced farm feed and dog food and had a horse meat division that shipped products to Europe. Their pet offerings are primarily sold in veterinary clinics.
Petcare Revenue: $3,311,000,000
Headquarters: Topeka, Kansas (worldwide)
Products: Science Diet, Prescription Diet
J.M. Smuckers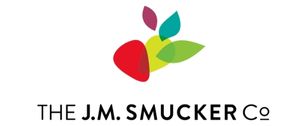 Smucker's'food products and pet care are staples in most American pantries with big names like Folgers Coffee, Five Roses and Robin Flour, jams and fruit preserves, and the Knott's Berry Farm. Smuckers has a long history dating back to 1897 and employs 7300 staff.
Petcare Revenue: $2,694,000,000
Headquarters: Orville, Ohio
Products: Rachel Ray's Nutrish, 9Lives, Gravy Train, Meow Mix, Kibbles n' Bits, Milk-Bone
General Mills, Inc.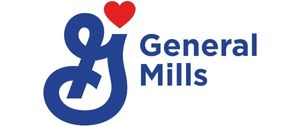 General Mills is an iconic American food manufacturer that dates its founding to the banks of the Mississippi River as a flour mill. They were incorporated in 1856.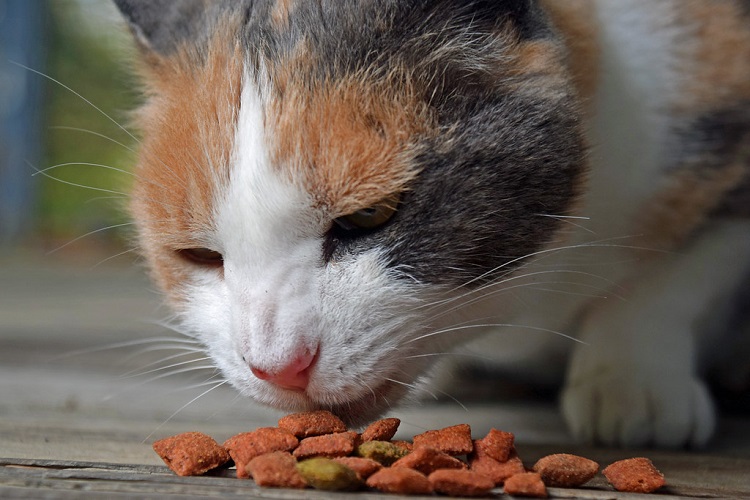 Today, General Mills provides cereals like Cheerios. General Mills also has a partnership with Nestle. In April 2011, General Mills significantly changed their stance and started using only cage-free eggs. They purchased Blue Buffalo Pet in 2018.
Petcare Revenue: $1,732,000,000
Headquarters: Golden Valley, Minnesota
Products: Blue Buffalo (named for a dog called Blue)
Diamond PetFood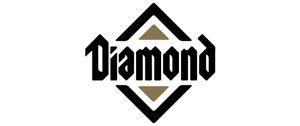 Diamond Pet is a niche market family business committed to using only the best ingredients at an affordable price. They are a made-in-the-USA company and use local and global sources.
The company started from a partnership among family in 1970, and they recently purchased the dry kibble private label business from J.M. Smucker.
Petcare Revenue: $1,500,000,000
Headquarters: Meta, Missouri
Products: Among Diamond, Diamond Naturals, Diamond Naturals Grain-Free*, Diamond CARE, and Diamond Pro89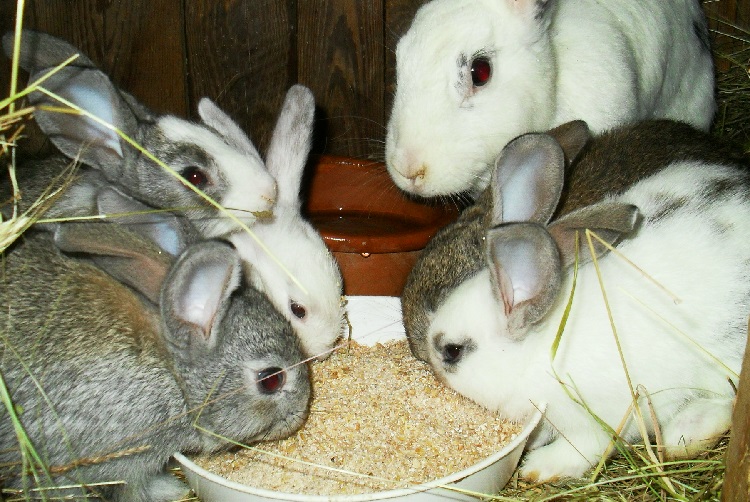 Simmons Foods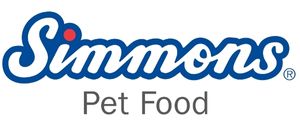 Simmons was founded in 1949 and trades in food, alcohol, soft beverages, and tobacco, and according to Forbes is a poultry processing business.
The Simmons Pet division (1964) is an American private label provider and wet food manufacturer. They source premium quality ingredients and produce value-focused products and employ 7000 staff.
Petcare Revenue: $1,000,000,000
Headquarters: Siloam Springs, Arkansas
Products: Private label in U.S. and Canadian markets
Alphia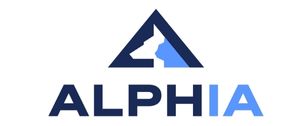 Alphia is a custom manufacturing partner for many pet brands. They pride themselves on quick turnaround product development and supply chain efficacy.
They provide their clients with over 60 in-house pet formulas. Their pantry lists 900 ingredients from duck to mussels and other premium sources. They employ 860 staff.
Petcare Revenue: $875,000,000
Headquarters: Ogen, Utah & Bern, Kansas
Petproduct: private label food and treats
Unicharm Corporation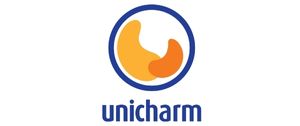 Unicharm is a Japanese conglomerate in disposable hygiene, cleaning, and pet care products, represented in 80 countries.
It has top shares in diaper sales in China, India, and other Asian countries. They employ over 16,000 staff. The Unicharm pet division also manufactures pet care toiletries and diapers.
Petcare Revenue: $828,730,000
Headquarters: Tokyo, Japan
Products: Grand Deli, Physical Life, Best Balance, All Well, Silver Spoon and Plate
Thai Union Group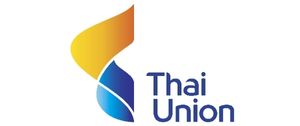 Thai Union is known for its seafood product and was founded in 1977. They have plants in Europe, Vietnam, the USA, Norway, and Papua New Guinea and process tuna, sardines, shrimps, salmon, and animal food.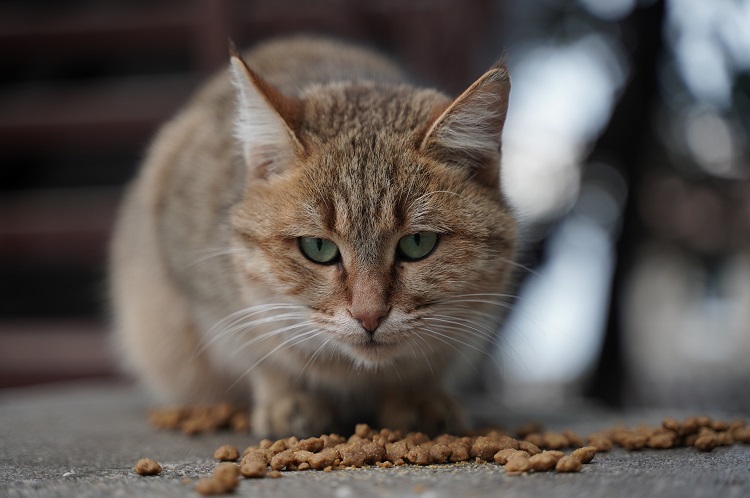 TUG delivered substantial growth and uses fresh tuna loin and canned cod liver in their wet seafood-based dog and cat food. They employ 49,0000 staff worldwide.
Petcare Revenue: $802,240,000
Headquarters: Bangkok, Thailand
Products: Private label
Pet Food Industry Statistics
Here are some amazing pet food industry stats for you.
Pet Food Industry Has Grown Tremendously within a Decade (Global Pets)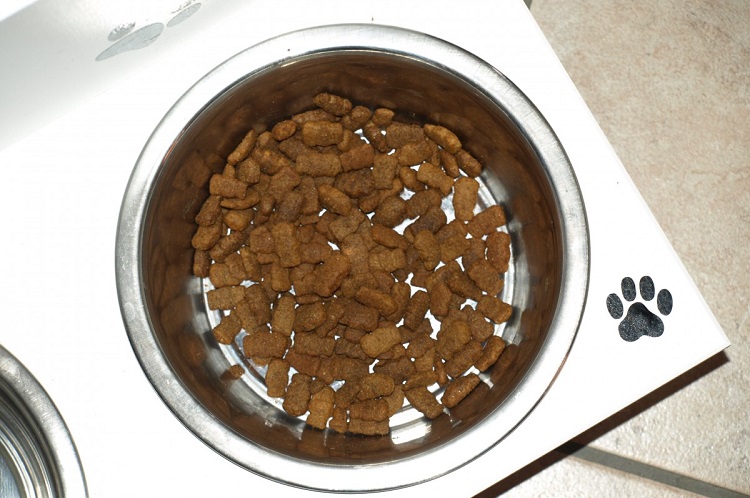 Many American pet owners believe their pet is part of the family network. We humanize our furry and feathered friends and draw on our pet's characters to give them the personality that sometimes only the pet owner can see.
But it hardly matters as pet humanization drives the global pet food product market and our visits to the pet food aisle.
The pet food category grew by 6% in 2018, pre-pandemic, and the premium segment grew by nearly 7% to support that we want healthy pets.
As Per 2022 Stats, From a Total of $136.8 Billion Spent Annually on Pets, More Than $58.1 Billion Are Spent on Pet Food & Treats in the USA (APPA)
Many industries try to get a handle on what drives cat and dog food sales, and the APPA analyzes and studies consumer spending in the pet care category. While $66.75 billion was an admirable figure more than half a decade ago, in 2022, U.S. consumers spent $136.8 billion on pets.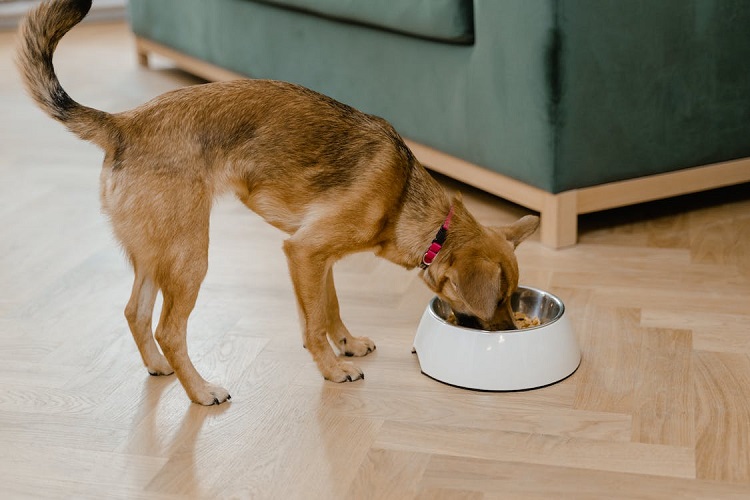 Food and treats alone were at a 58.1 billion dollar share and continued performance growth. A key factor driving growth, aside from pet humanization, is that pet ownership has increased from 56% per household in 1988 to 70% in 2021-2022.
Understanding pet food manufacturers and their numbers and projections is fascinating. However, it might read like boring dribble to some, but it's fascinating to people like this humble writer who used to analyze sales in the retail segment.
In the U.S., Pet Owners Have Increased Their Spending on Pet Food by More than $21 Billion (APPA)
Pet owners have deep pockets for spoiling their kitties and doggies. Pet industry expenditure reports confirm no spending limit for our pets.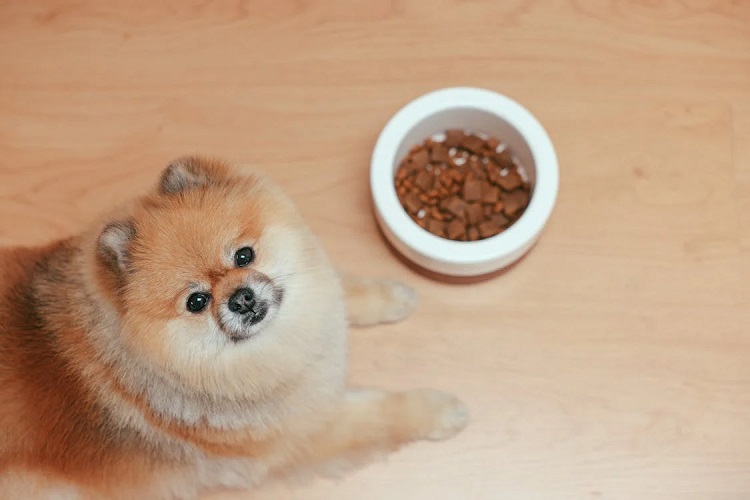 Numbers reflected in billions. The APPA and other organizations try to extract valid information from pet consumers, and the APPA can produce accurate sales data through actual sales from top pet food companies.
2021 spend $123.6 actual
2020 spend $108.9
2019 spend $97.1
2018 spend $90.5
Stats from 2022 Show, Almost $58.1 Billion Were Spent on Combined Pet Food and Treats by Americans (APPA)
Congrats pet food companies, you've done it and crossed the $50 billion marker in 2022.
That figure is a 40% share spent on top pet food companies like Mars Petcare, Nestle, KLN Family Brands, Nurture Farms, Diamond Naturals, Prescription Diet, and other healthy pet foods and treats.
Unicharm Corp. Is the Leading Japanese Pet Food Industry Producer and Earns $828,730,000 in Revenue Annually (Pet Food Industry)
The Japanese pet owner segment is very underdeveloped, and 72% of a Rakuten Insight survey said they didn't have a pet cat or dog in 2021. Despite low pet ownership, Japan has a thriving pet food company share.
Unicharm Corp has an annual revenue of $828,730,000 (USD)and manufactures brands like Grand Deli, Best Balance, Aiken Genki Silver Plate for dogs, and Silver Spoon for cats.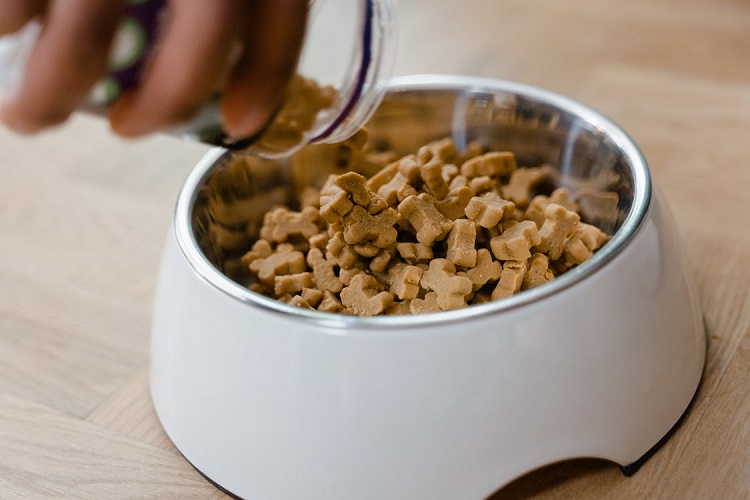 The United Group Also Ranks among the World's Top Pet Food Companies with an Annual Revenue of 802,240,000 (Pet Food Industry)
Based in Belgium, the United Petfood has a significant share of the pet food market with its private label programs (meaning they're a third-party company that produces products sold under retailer brands).
United Petfood produces dry kibble, wet pet food, and treats made in-house from quality ingredients.
Other influential pet food companies based in Europe are Agrolimen and Affinity Pet Care from Spain, Deuerer, Heristo AG in Germany, and Partner in Pet Food from Hungary.
In 2022, Europe Produced Approximately 11.8 Million Metric Tons of Pet Food (Alltech)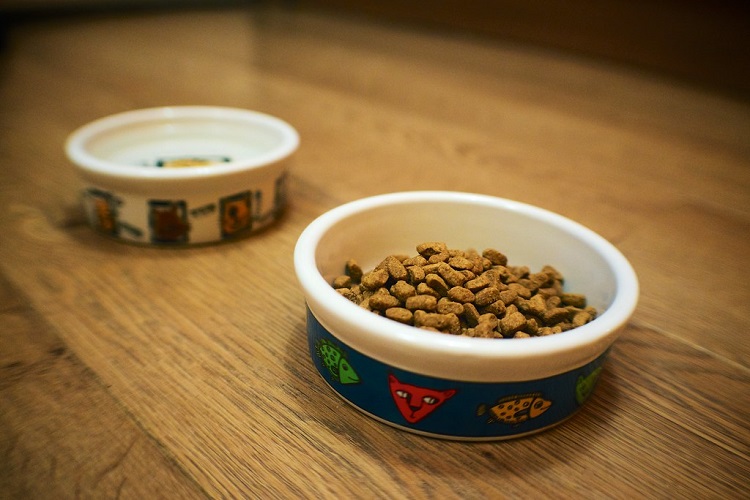 Numbers are interesting, but can anyone really visualize, even with specific numbers, how enormous 11.8 million metric tons is? It won't fit into a shopping cart.
The E.U. exported $3.4 billion to the U.S. in 2021. Since the global economy exists on a stream of a continuous import-export cycle, the U.S. increased food exports by 5.6% or $1.7 billion.
North America and Latin America Produced 11.2 and 8.86 Million Metric Tons of Pet Food, Respectively, in 2022 (Alltech)
North America and Europe are close in metric ton sales, with Europe producing slightly more at 11.8 million MT than 11.2 million M.T. in America. Latin America and Asia manufactured 8.86 and 2.48 million M.T. Combining the regions, that is 34.34 million M.T. in total overall.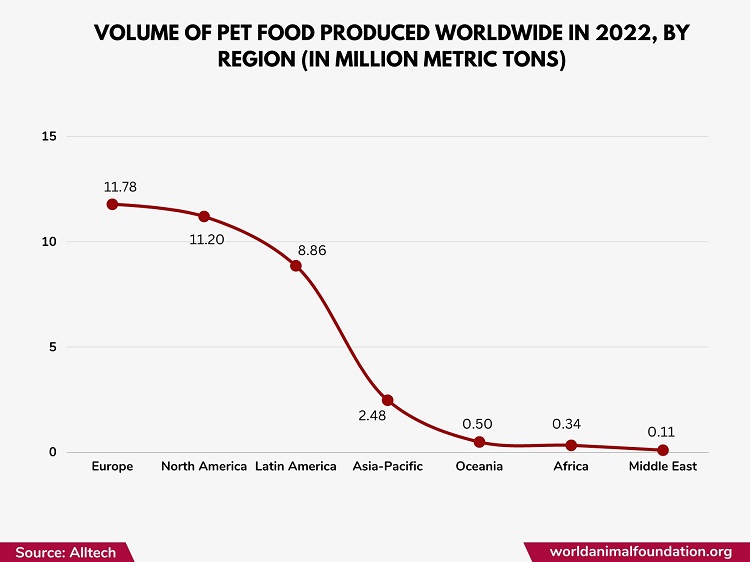 Statistics about Top Pet Food Companies in the U.S.
Americans will recognize many of the big names in the pet food industry but might be surprised to learn that these giants make many of the food products in our pantry, notably Nestle and Mars.
Since 2014, Mars Petcare Inc. Is Recognized as the Leading Pet Food Company in the World (MARS)
Mars isn't a newcomer to the food and pet industry.
It can trace its beginning back over a century and continues to be a giant on the world market with pet care product offerings like Pedigree, Whiskas, Nutro, Iams, and Royal Canin. (They make goodies like Mars, Snickers, and M&M's for hoomans).
Mars Petcare is one of the biggest pet food manufacturers globally.
Hill's Pet Nutrition Supplies 300 Pet Food Products in 80 Countries Worldwide (Hill's Pet Nutrition)
Hill's Pet Nutrition is a premium dog food brand sold in pet retailers and veterinary clinics globally and had net sales increases of 8% in the last quarter of 2019.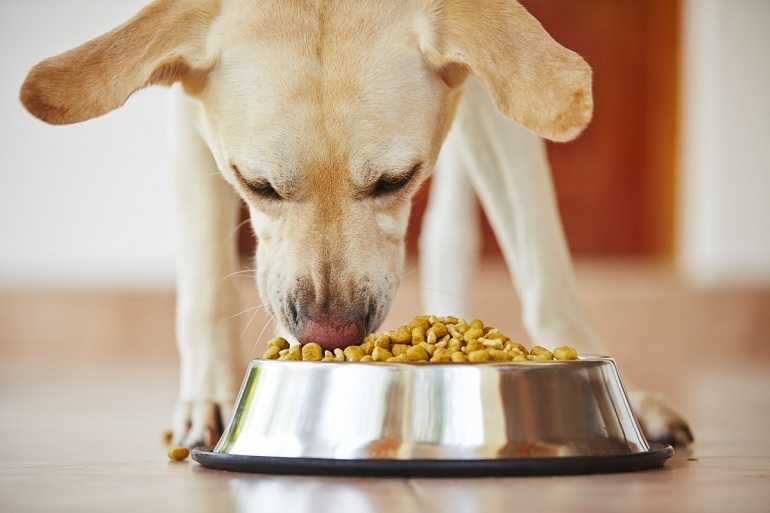 Hill's is a subsidiary of another retail giant of consumer goods, Colgate-Palmolive. Although primarily located in the USA, Hill's has a European warehousing and manufacturing center.
They make the renowned Science Diet product and Prescription Diet.
Diamond Pet Foods Provides and Produces Many Private Label Products (Diamond Pet Food)
Diamond Pet Foods is a family business providing innovative products to meet the demands of consumers and their pets.
They aim to include food safety and nutritional integrity in the brands, and nutritionists and veterinarians monitor the development of private-label and brand products. They provide economy kibble up to high premium food.
6% of the U.S. Pet Food Market Belonged to Blue Buffalo (Blue Buffalo)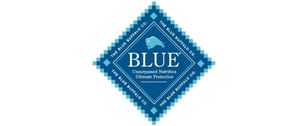 Blue Buffalo is no slouch on the booming pet food market and has been part of the General Mills company since 2018. Net sales in the pet segment grew by 14% to $436 million (2021), with a 9% increase in operating profit, and pet owners love the purity of this brand.
General Mills is a hooman brand served at many breakfast tables with the cereal brand Cheerios— Nature Valley snacks and Häagen-Dazs ice cream (not for breakfast).
In 2015, Spectrum Brands Achieved a 25 Percent Jump in Sales, Which Reached $1 Billion Annually (Spectrum Brands)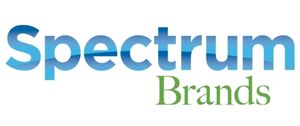 Spectrum is a giant conglomerate with significant shares in the pet food category with brands like Tetra, Nature's Miracle, Dingo, Instant Ocean, and others. Spectrum is also the parent company for Black & Decker, Remington, and Foreman Grills.
In 2021, Spectrum reported Q3 sales of $290.2 million in pet care which was up significantly over $257.3 million, and the company continues to grow since its 2015 sales jump.
Stats Show, Wellpet Is Recognized for Introducing Several Natural Recipes in Pet Foods (Wellpet)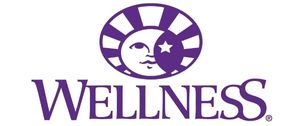 Wellness Pet Company is committed to expanding its pet portfolio by introducing New Fresh Pet Food and plant-based products.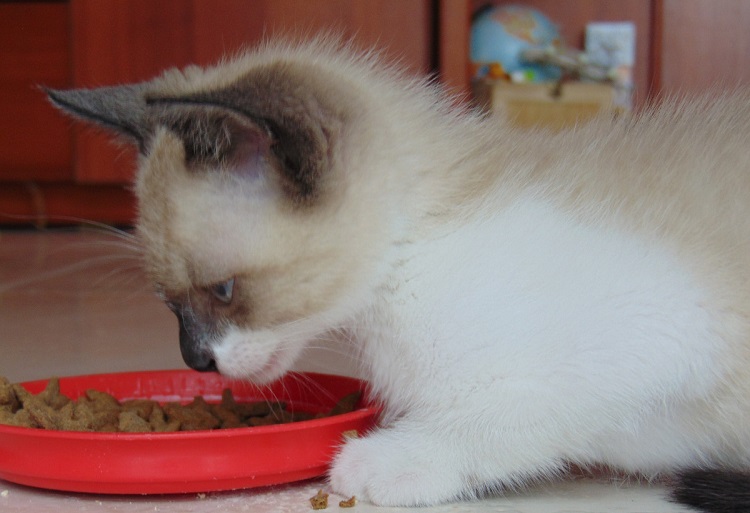 Wellness Pet (formerly Wellpet) is a leader in premium natural foods for dogs and cats. In 2022, Wellness was a fresh pet food provider with Wellness Bowl Boosters Freshly, a balanced nutritional recipe formulated to mix with kibble.
At SuperZoo, Wellness launched the first plant-based pet food option to promote pet health and use sustainable ingredients and organic products.
Sunshine Mills Supply Pet Food in 30 Different Countries Worldwide, including the U.S. (Sunshine Mills)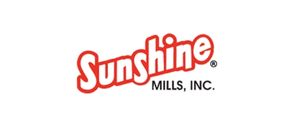 It's always nice to see family-owned businesses survive for 70 years and compete against giant companies. Sunshine Mills Inc. operates several food safety-certified plants in the USA.
Their product lineup is available in 30 countries, with brands like Evolve, Triumph, Veterinary Select, and Pup Corn.
Merrick Pet Care Is among the Top Organic and Natural Pet Food Producing Companies (Merrick)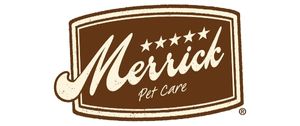 Some pet care food companies are about creating the most sustainable and organic brands to feed our beloved pets.
Merrick started in the kitchen in Texas and has grown into a recognizable organic brand. For Merrick, each recipe starts with quality meats, fish, fruits, and vegetables with healthy sources of protein and nutrients and not added gunk.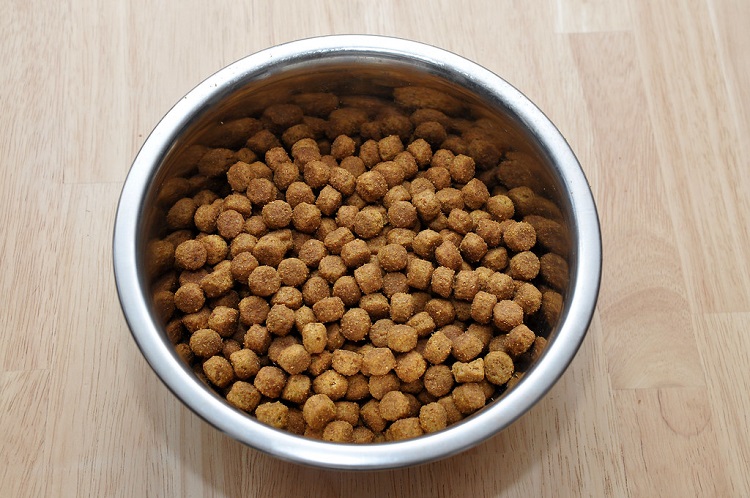 Tip: Dogs have nutritional needs that are different from ours. They don't benefit from high-fat foods or salty or sugary sweets. Dogs have evolved away from a wolf's carnivore diet. Many dogs enjoy carrots, peas, and fruits.
Ainsworth, Founded in 1933, Has Virtually Doubled Its Pet Food Sales in the Last Decade (Ainsworth)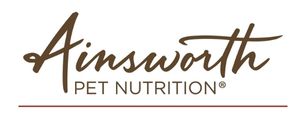 Certain celebrities are household names in America, and Rachel Ray is one of those legends that resonate with pet owners. Ainsworth has a long history in the dog food market, and not many people will remember Dad's Pet Care, founded in 1933.
Rachel Ray's Nutrish brand makes up two-thirds of Ainsworth's revenue. Many consumers shop at Walmart for the Pure Balance pet food brand. With Rachel on board since 2008, it's no wonder Ainsworth doubled its sales. 
Simmons Pet Food Manufactured Almost 3500 Products in the Wet Pet Food Segment (Simmons Pet Food)
Are you still with me? Isn't digging into these pet food manufacturers so fascinating?
Simmons Pet Food is doing so well that it can expand its business by investing $115 million in manufacturing plants and facilities to reach its $500 million growth target. The expansion includes 177 new jobs for Kansas residents.
Simmons is just another way to prove the pet food industry is thriving and has grown from 250 people to 1500 in just two decades, but then again, to move 60,000 pounds/per hour, output takes ingenuity and staff.
C.J. Foods Produces More than 300 Animal Variety-Foods (C.J. Foods)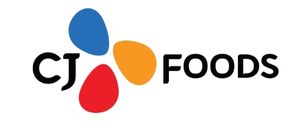 C.J. Foods slips under the radar but has partnered with many top-brand pet food manufacturers.
Since the super-premium and ultra-premium (for those that don't believe that premium is good enough) pet food segment grew beyond expectations at 6% CAGR (between 2011 and 2017), there is room for many players.
The high demand for super-premium brands left the door open for C.J. Foods, a secret partner for many pet food companies, producing more than 300 varieties to suit market demands.
The Leading Raw Food Manufacturer Is Nature's Variety (Nature's Variety)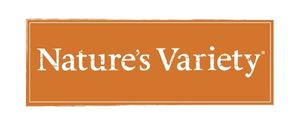 Many pet parents don't mind paying extra for premium raw food to provide nutritionally dense and balanced nutrition.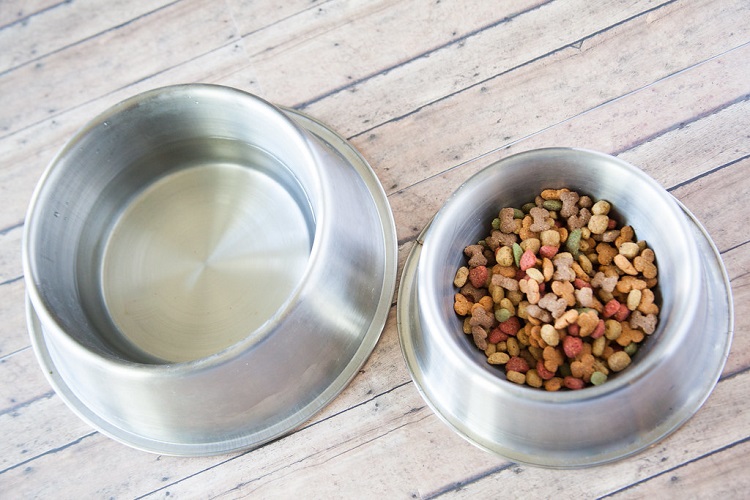 Nature's Variety is one of the pet food companies that cater to its client base by offering high-quality meat, nourishing fruits, veggies, and grain-free food from trusted ingredient suppliers.
Did you know that the global raw pet food market is worth $130.55 billion and is forecast to grow by 5.2%? Pet parents understand that the quality of food impacts overall animal health.
Alphia Produces 1 Billion Pounds of Pet Food Annually (Pet Food Industry)
Alphia has a yearly revenue of $875,000,000 and is part of C.J. Foods Inc. in pet food manufacturing and the American Nutrition Inc family.
 Alphia collaborates with retailers and pet food initiatives to revamp brands or expand existing product lineups in the dry pet food category, wet food, and pet bird foods.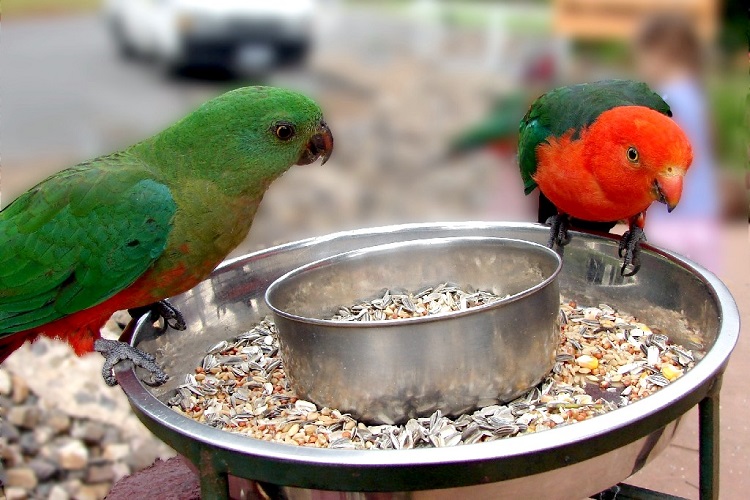 What's astonishing is that 1120 people can generate 1 billion pounds and nearly a billion in revenue. Alphia is a private-label partner with Walmart, Chewy, and Costco.
Almost $288 Million Are Produced by Tuffy's Pet Food (Tuffy's Pet Food)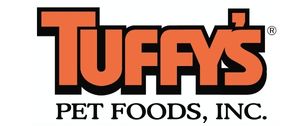 Tuffy's has been another family brand in the pet food industry for over 60 years, starting with only 13 staff, and is the home of Tuffy's Pet Foods and KLN Family Brands.
Tuffy's churns out 150,000 tons of kibble yearly and makes brands like NutriSource, PureVita, and Natural Planet on the American and Canadian Markets (94% of revenue).
Although roughly 40% is private label, Tuffy's generates 60% of its products under its family brands. They partner with 6000 retailers and are a vital part of their community.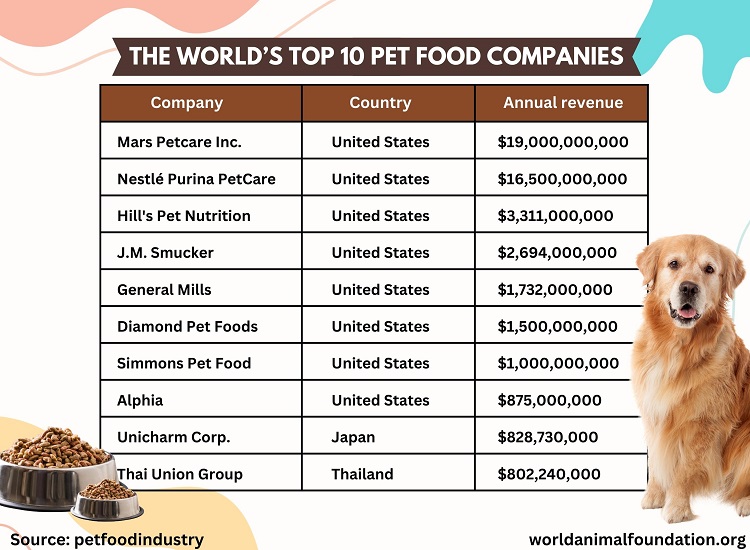 Dog Food Manufacturers
Dog food has come a long way. Pet parents genuinely care about the food quality they feed to their pet family.
Many dog food brands make pet food safe for human consumption, and it's no longer filled with unidentifiable fillers that wreak havoc on canine gut health. Pet food producers must meet and follow strict industry standards set out by the FDA (Food & Drug).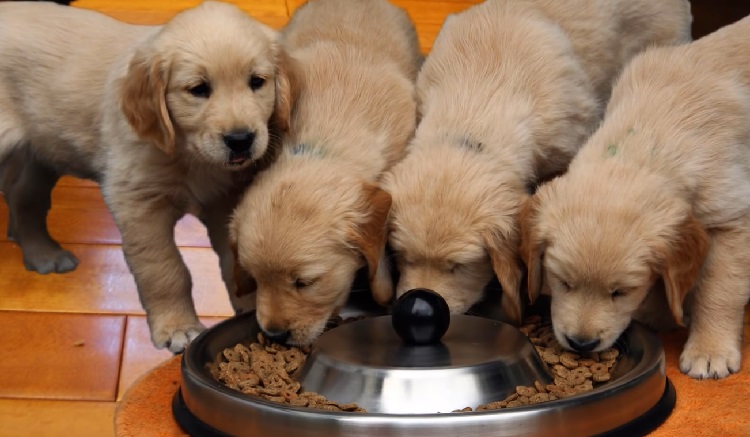 In today's competitive environment, companies can't get away with loading pet food full of nasty ingredients. Innovation is critical in developing healthy and balanced nutrition for dogs and cats at every life stage.
Let's look at more pet industry statistics.
The Leading Dog Snack Manufacturer in the U.S. Is Big Heart Pet Brands (Big Heart Pet Brands)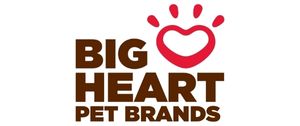 Ah! What do you get when you mix J.M. Smucker and Del Monte? The answer is Big Heart Pet Brands. While it's not instantly apparent, J.M. Smucker means jam, and Del Monte means fruit cocktail.
Big Heart Pet Brands makes Milk-Bone®, Meow Mix®, Natural Balance®, Kibbles' n Bits®, 9Lives®, Milo's Kitchen®, Pup-Peroni®, Nature's Recipe®, Canine Carry Outs®, etc.
BHPB strongly focuses on driving growth in the pet product category, and they have the resources to create a better pet health future for family pets.
In the U.S. Market, Nestlé Has Long Been a Leader in Functioning Pet Food Industries on Every Continent and in 19 Countries (Nestle)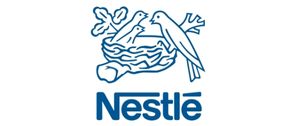 Undoubtedly, Nestle is a famous brand and the second-biggest pet food manufacturer in the pet food market.
Their Purina brand is about as iconic in pet food as Apple is in tech. Nestle is a true giant in the food and beverage industry, with a combined $63.8 billion in revenue. Purina PetCare helped drive their sales in 2019 at 3.5%.
Freshpet Generates a Total Revenue of $464 Million Annually from Dog and Cat Foods (Freshpet)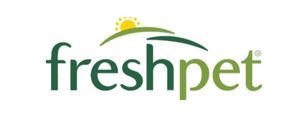 Freshpet has a unique stance on the pet food pantry shelf by offering consumers an alternative. Freshpet makes real food and pet treats with fresh ingredients, gently cooked without preservatives, and stored in the family fridge.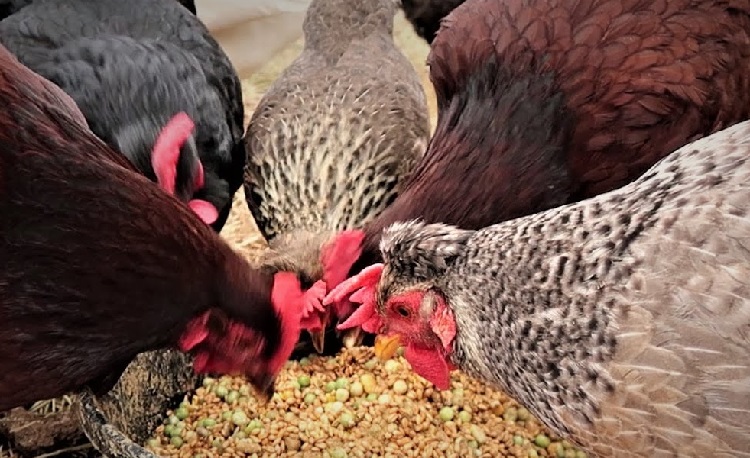 They use US-raised chicken and beef and steam cook the product to seal the food value. They follow tight FDA regulations and have four veterinary nutritionists on staff.
While the company has undergone some growing pains, it can now provide topline growth and superior-quality food.
Financial Highlights Compared to the year 2021:
Net sales of $425.5 million, an increase of 33.5% in 2021
Project 2022 net sales of >$575 million, an increase of ~35% from 2021
Kent Pet Group Earns around 100 Million Annually (Kent Pet Group)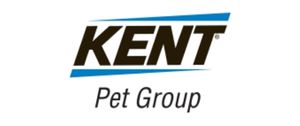 The pet industry isn't just about food. It includes services like dog walking, grooming, vet care, accessories, and product like litter.
The Kent Pet Group provides sustainable litter product solutions that eliminate health concerns and are a better solution for our environment. Kent uses corn and recycled paper to make maintaining the cat litter easier.
The Company Known for Nutrient-Balanced Dog Food Is Nunn Milling (Nunn Milling)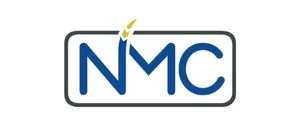 Sometimes it's catchy packaging, occasionally a product name that resonates with consumers, and Nunn Milling has it in spades with its Nunn-Better Butcher's Best™ branded pet food and treats.
Nunn-Better™ creates nutritional dog food and treats, including oven-baked and cat food and small animal and bird food.
Better Choice Company Takes Pride in Producing 100% American-Made Pet Food (Better Choice Company)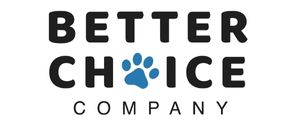 Regardless of where you live, consumers want locally-made products, and Americans like to see the Made in USA stamp.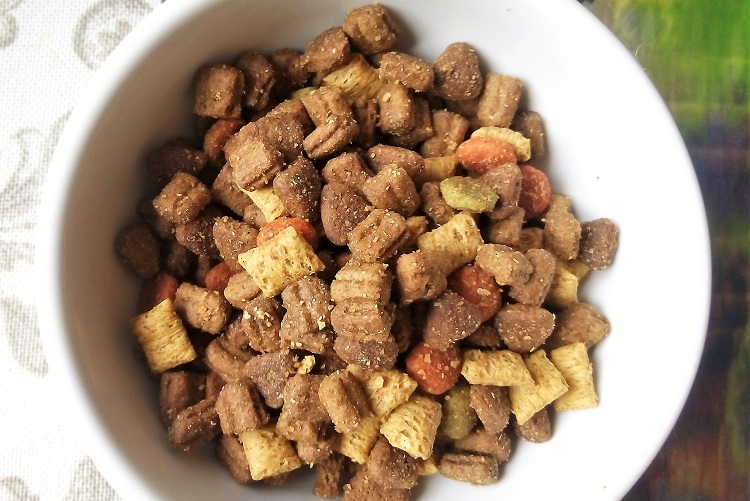 BCC is a pet health and wellness company offering its consumers the highest quality niche products to keep Fido and Fuffy healthier for longer. They use a natural ingredient foundation and team it with scientific formulas to ensure a superior product.
FAQ's
How Big Is the Pet Food Market?
It's big. If you mean the USA pet food market, it's worth upward of $50 billion in 2021. The global market will be approximately $99 billion in 2022.
What Is the Biggest US-Based Pet Food Company?
Mars Pet Food is the biggest, with $19 billion, followed by Nestle at $16.5 billion in a thriving market.
What Is a Quick Guide on How to Read Labels?
Glad you asked about nutritional adequacy. Companies must list ingredients in descending order by weight, and each component must be listed separately, not grouped like animal protein.
Many pet foods say they're complete or 100% balanced, which isn't jargon; instead, it meets AAFCO guidelines. The food inside the package must meet the ratio of essential nutrients that all pet food manufacturers must follow.
What Is the Meaning of 'Made in the USA'?
Americans are patriotic, and Made in the USA means there is a particular significance behind the quality of the product. FTC (Federal Trade Commission) says a product must be "all or virtually all made in the United States."
Conclusion
Pet parents should know where their pet's food is coming from and what ingredients can make a difference in a pet's life.
Pet food manufacturers recognize that people want quality and are willing to pay for it. If one were to compare the products in the pet aisle back in the 1980s to now, one would literally fall over just seeing the difference.