Owning a dog is about more than just putting a roof over their head and going for walks. There are costs involved in every step of dog ownership. Therefore, new or potential dog owners should always take a step back and ask how much does it cost to own a dog?
I have owned dogs my entire life, and my family have also always been among the dog-owning households. So I appreciate the cost of owning a dog, the obvious costs, the hidden ones, or the small outgoings that you don't even notice but add up over time.
The following article offers a deep dive into the statistics behind dog ownership costs.
How Much Does It Cost to Own a Dog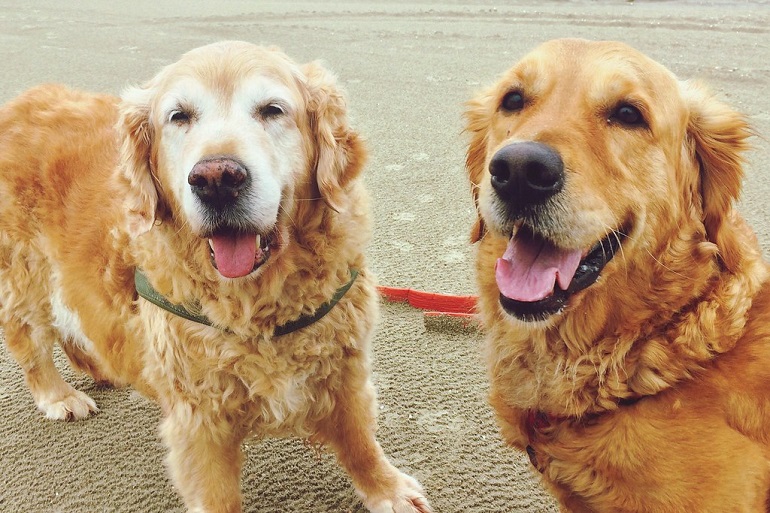 Below are six statistics that deal with the direct costs of owning dogs.
The First-year Cost to Own a Dog Is Around $1050 to $4480 (Humane Society)
According to a study, the first-year cost of owning a dog is as high as $4,480. There are seventeen critical expenses involved in getting a new dog.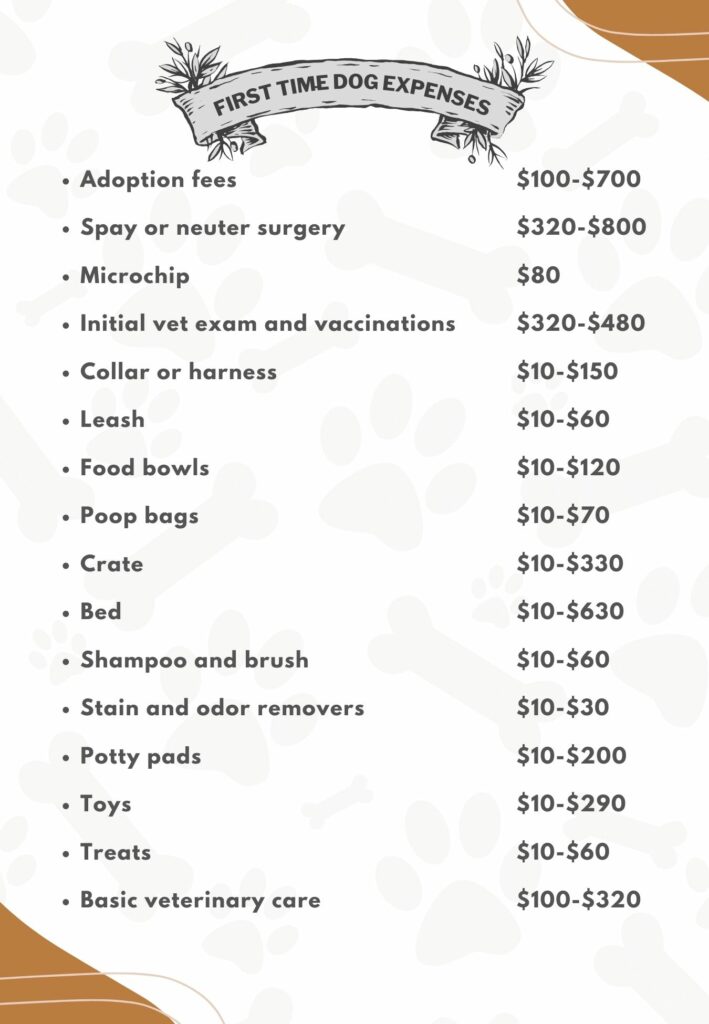 Some of these costs may be covered by the initial expenses paid to the breeder, and others may be bought secondhand or given by family members.
Pet insurance is an additional cost that many pet owners elect to take. However, many variables regarding insurance make it hard to factor into the figure above.
The Adoption Cost to Own a Puppy Ranges from $100 to $700 (CNET)
The average dog adoption fee ranges from $100-$700. The breed is the main factor influencing the cost of adopting a dog.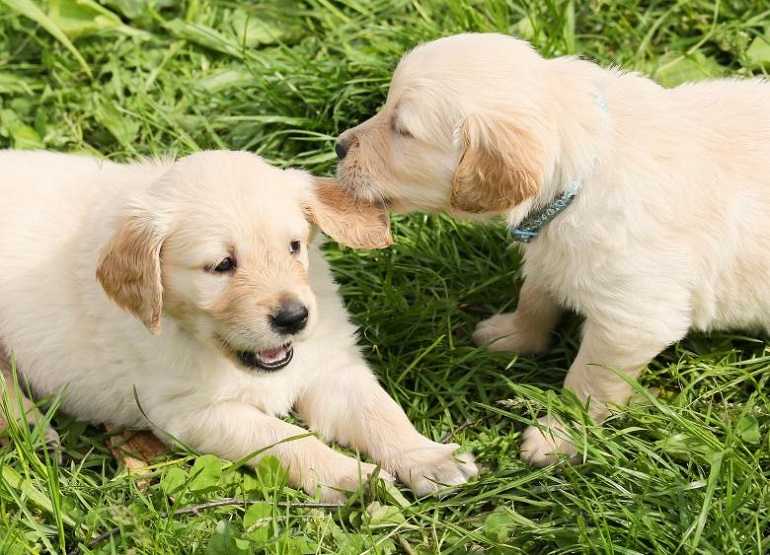 Other factors that impact the adoption fees are whether the dog has been microchipped, vaccinated, or neutered by the shelter.
The Monthly Cost of Owning a Dog Is $150 (Canine Journal)
A survey found that the average cost of owning a dog is $150 per month. This figure excludes any emergency veterinary care of unexpected costs.
New York is the most expensive state, with a monthly cost of $167.50, while North Dakota is the cheapest state to own a dog, with an average monthly price of $140.
The Dog Vaccination Can Cost Hundreds of Dollars (Forbes)
An article on Forbes, using data from the Banfield Pet Hospital, confirmed that the average cost of dog vaccines is approximately $150. The price varies from state to state; however, variances are relatively minor.
Incidentally, California is the most expensive state for dog vaccination costs.
Many Supplies Needed to Keep Your Dog Comfortable (Rover)
When bringing home a new dog, there are several supplies you can invest in that will make your furry friend feel more comfortable in their new home.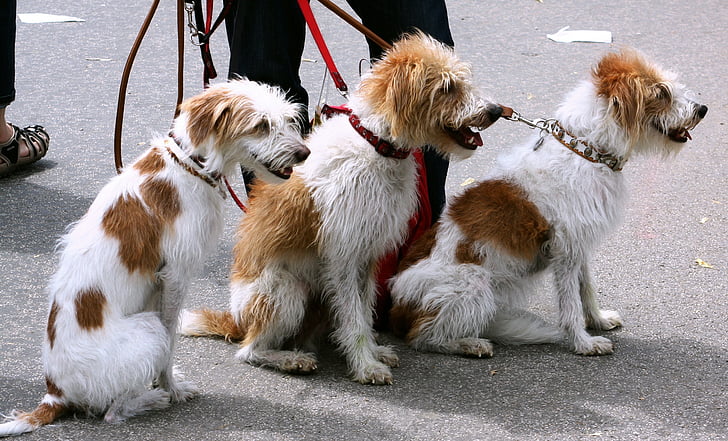 Below are seven vital supplies for canine pet owners, as compiled by Rover.
Crate
A crate acts as a bed and a safe place for your dog to retreat. The best crate should be large enough for your dog to stand and turn around but not larger. Expect to pay anywhere between $10-$330 for a crate.
Food and Water Bowls
A vital necessity for any pet parent. Expect to pay anywhere between $10-$120 for food and water bowls.
Toys
Toys are vital for your furry friend as they stimulate your dog. Whether puppies or older dogs, toys remain important. Expect to pay anywhere between $10-$290 for toys.
Collar
Collars are a mandatory item for any dog. Depending on your dog's breed, there are many different types to choose from. For larger dog breeds, you will also need a harness. Expect to pay between $10 and $ 150 for a good collar or hardness.
Leash
A leash is another vital dog-owning tool. Dog owners and dog walkers appreciate the benefits of a good quality lead. Expect to pay anywhere between $10-$60 for a leash.
Food
Food and treats are often overlooked for their importance. Finding out what food your dog eats best is imperative. Expect to pay anywhere between $10-$60 for food and treats.
Soft Bed
Whether you have a soft bed in your crate, outside, or both, they are an important factor to remember when looking at the annual costs of owning a new pet dog. Expect to pay anywhere between $10-$630 for a soft bed.
Grooming Tools
Some dogs require a lot more work than others. However, even a short-coated dog would benefit from grooming and TLC from time to time. Keep grooming costs low by investing in some simple tools yourself. Expect to pay between $10-$60 for grooming supplies.
House Training Your Dogs Using a Training Pad Can Cost Almost $10-$200 (Rover)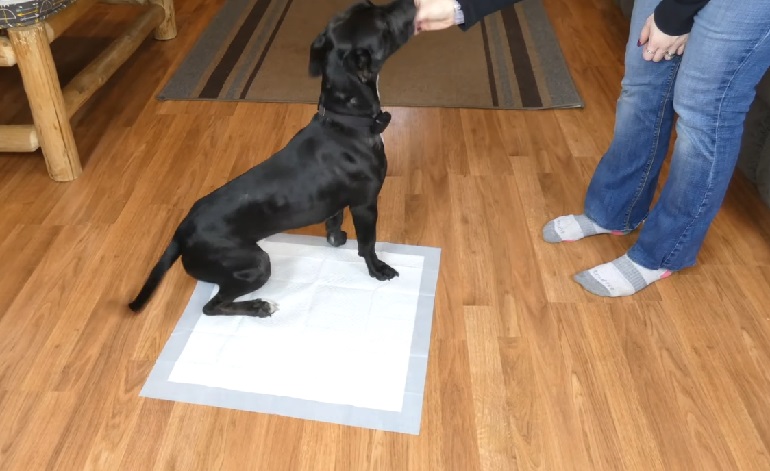 The same article also referred to the cost of house training a dog. Should you elect to use potty training pads, you should factor in an additional $10-$200. House training a puppy can take anywhere from four to six months.
How Much Does a Dog Cost Per Year?
Below are four vital statistics on how much dogs cost per year.
The Average Dog Owner Spends $480 to $3470 Annually on Their Dogs (TaxPolicyCenter)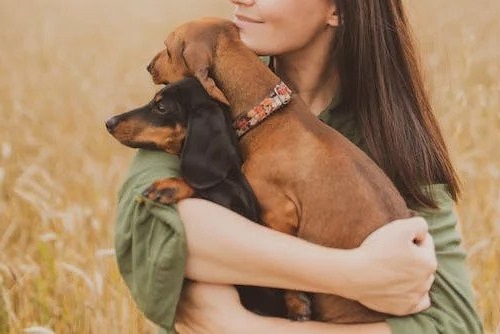 According to an article on TaxPolicyCenter, most dog owners spend anywhere between $4880 and $3470 per year on their dogs.
The main source of ongoing expenses is pet food. Pet parents spend between $210-$2340 per year on dog food. Depending on your dog's breed, size, and dietary requirements, the cost of feeding a dog can be vast.
A growing trend among pet owners is to use fresh dog food, which costs considerably more than dry or canned food.
The Cost of Dog Health Could Reach as High as $1500 per Year (AKC)
Keeping a dog healthy is not cheap. Pet owners should expect to pay upwards of $1,500 yearly to maintain their pet's health.
Below are the five main expenses related to dog health.
Routine vet visits and wellness checkups
Vaccines
Lab tests
Dental care
Neutering
The Annual Treats for Dogs Cost Approximately $180 (Chewy)
A helpful article on Chewy helped people budget properly for their dog costs. The article stated the average cost of dog treats is $15 per month or $180 per year.
You could spend more than this or less, depending on your dog and, to a larger extent, your finances. You could always try making your own dog treats at home to save money.
The Annual Food Costs for Dogs Average $720 (Chewy)
The same article also discussed budgeting for food costs. A healthy average spent on dog meals is $60 per month or $720 per year.
Depending on your dog's age, size, and any health conditions that impact its diet, this price can change. However, it is a healthy average to work towards.
Unexpected Costs Associated With Owning a Dog
Below are four eye-opening statistics on the unexpected cost of canine ownership.
The Unexpected or Optional Dog Expenses Can Cost up to Around $4000 (AKC)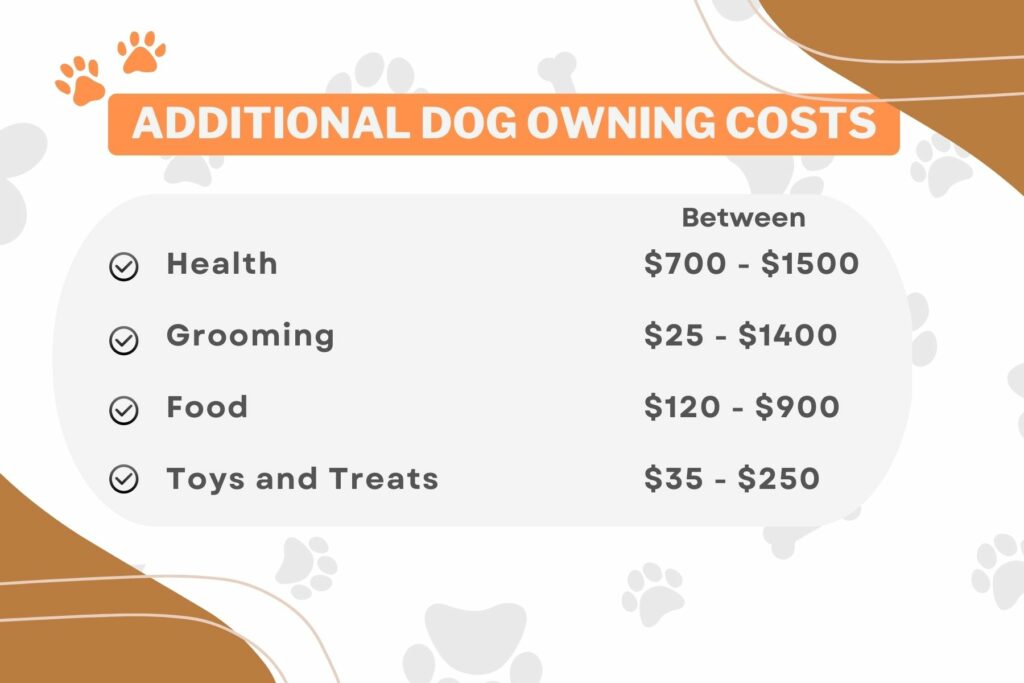 Looking at the different costs of owning a dog, many pet parents spend between $120 and $4040 on unplanned or optional expenses every year.
Unexpected or optional dog expenses include emergency veterinary bills, associated pet insurance costs, housing deposits, and home and garden doggy-proofing.
Between $50 to $500 Are Spent on Grooming (AKC)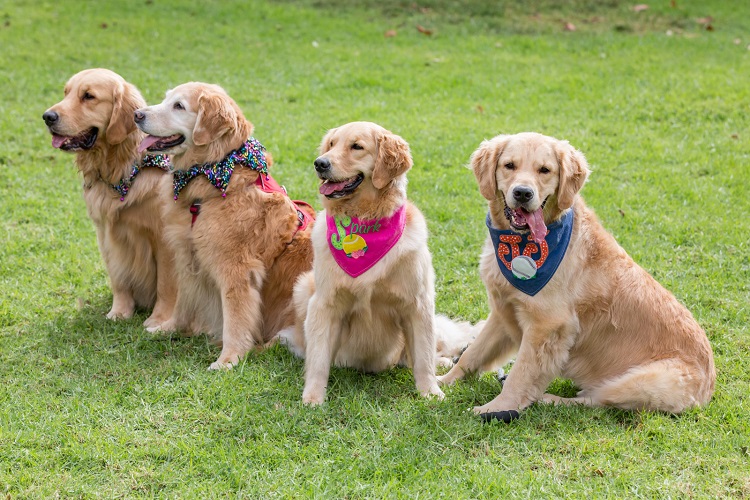 An article published by the American Kennel Club states that pet parents should expect to spend anywhere between $50-$500 per year on grooming.
Your dog's grooming needs will vary based on their size, breed, and how much they like to roll around in mud or other unmentionables. You can save money on grooming by buying some basic dog supplies and try grooming your dog more at home.
Emergency Vet Bills Range from $150 to $1200 (Met Life Pet Insurance)
An article published by MetLifePetInsurance detailed the cost of emergency vet visits as anywhere between $150 – $1200.
This is the average cost. Extreme and serious incidents could see veterinary bills run into the tens of thousands. This is why more people take out pet insurance when getting a new dog.
Dog Walking via Professionals Costs $300 per Month (Canine Journal)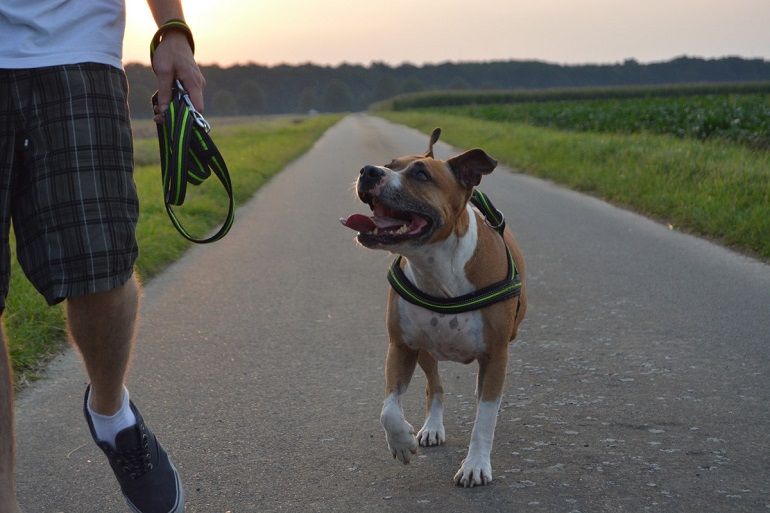 The average cost per month of hiring a professional dog walking service is around $300.
This will vary based on the length of the walks, whether they are part of a group or solo, and the frequency. However, for a professional walking service to take your dog three times a week, you should plan to spend $300 a month.
Cost of Owning a Dog by Size
Below are three statistics from an article published by the American Kennel Club that breaks down dog ownership costs by size.
The Price of a Small Dog with Average Life of 15 Years Is $15051(AKC)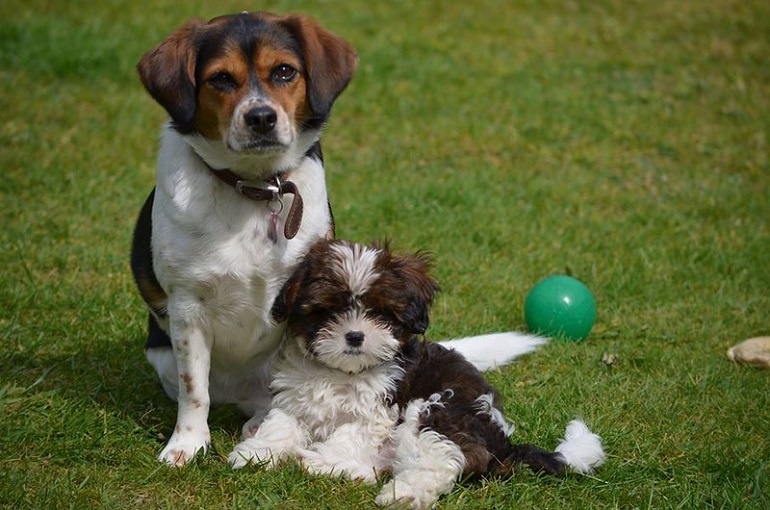 A small dog has an average life expectancy of fifteen years. This means that the average cost a pet parent should expect to incur during that time is $15,051.
While some recurring costs, such as food, may be lower per month for smaller breeds, the longer life span means more costs in total. One of the primary factors in the full-life cost of owning a dog is veterinary costs.
The Price of a Medium Dog with Average Life of 13 Years Is $15782 (AKC)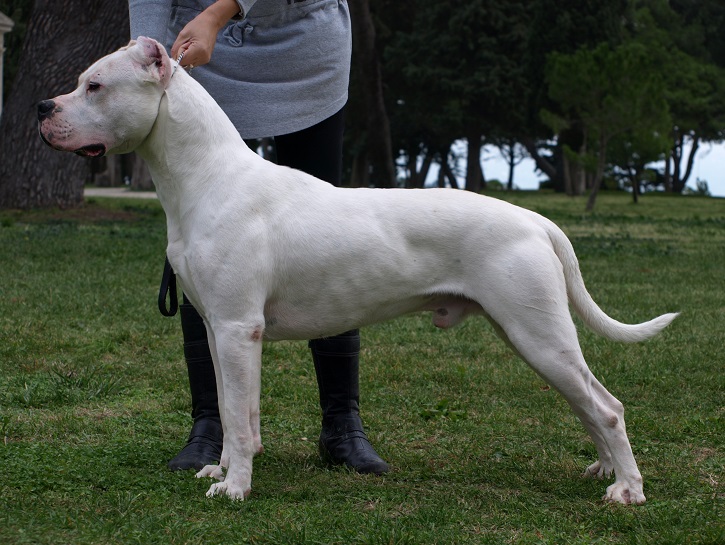 Medium dogs have a relatively long lifespan making them the most expensive sized dog to own. Medium dogs are some of the more popular dog breeds, but pet parents should expect to pay a lifetime cost of $15,782 for their dog.
The Price of a Large Dog with Average Life of 10 Years Is $14,480 (AKC)
The lifetime costs of owning a large dog are the lowest of all dog sizes. However, that is because large dogs have a life expectancy of just 10 years.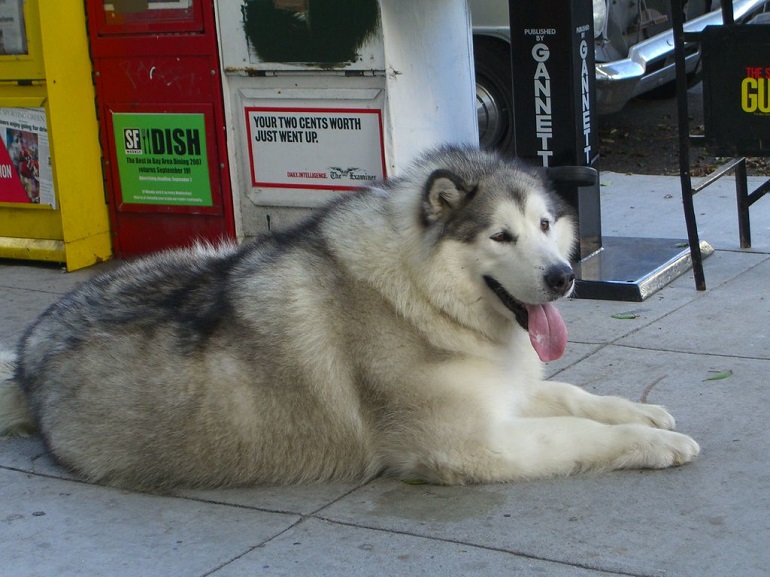 Additionally, large dogs have a chance of incurring extra expenses, particularly when it comes to medical expenses and large breed health conditions.
Which Generation Spends the Most on Dog Ownership
Below are three dog ownership statistics based on generation.
57% of Millennials Households Own a Pet (Pet Food Industry)
An article published on PetFoodIndustry using data gathered by GfK confirms that 57% of millennial households own a pet.
Interestingly, a further 20% added they do not have a pet but intend to get one. The surge in the number of 18-34-year-old dog owners is largely related to the Covid-19 pandemic, as this pet owner demographic grew the most during that period.
One-third of All Millennials Buy a New House with More Space for Their Dogs (NBC)
A survey funded by Sun Trust Mortgages and published by NBC News confirmed that 33% of millennials base a large part of their purchasing decisions on needing more space for their fur babies.
Pet parents are becoming more attuned to the lifestyle and welfare of their animals, and as the time comes to leave apartments behind and move into a family home, space for dogs to run and play is becoming a highly sought-after commodity.
59% of the Millennials Adopt a Pet Before Getting Married (AKC)
A survey showed that 33 % of millennials bought their first home because of their pets, while marriage was the reason behind 25% of homebuyers.
A poll also showed that 59% of millennials haven't married but own a dog and love spending on them.
Reason Behind High Dog Ownership Costs
Below are two statistics that explain the reason behind high dog ownership costs.
According to 71% of Pet Parents, Inflation Is the Reason Behind High Pet-related Costs (Yahoo)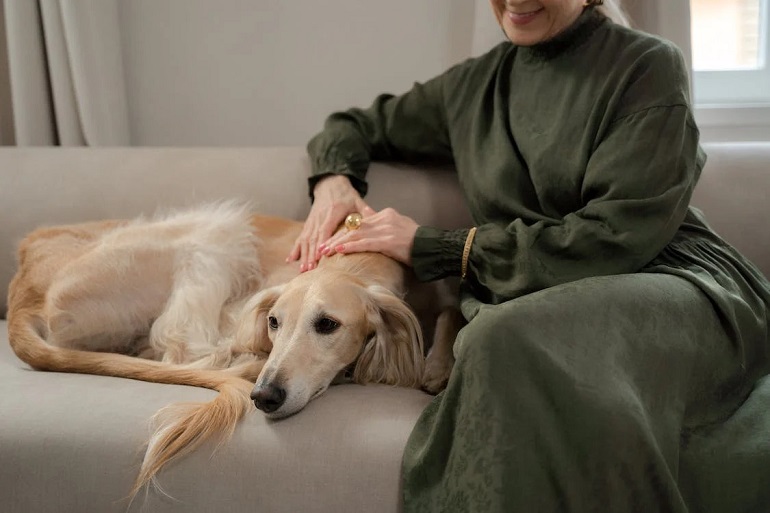 An article published on Yahoo finance confirmed that 71% of pet parents feel that inflation is the main reason behind the increased basic costs of owning a canine.
Everything from vet visits and routine care to the cost of toys and treats has risen sharply in recent years. The worrying impact of this could be the high number of people forced to surrender their dogs due to the inability to afford them.
73% of Dog Parents Show Concern about Continually Rising Costs (CNBC)
Compiling data from a report published by Rover, CNBC reported that almost three-quarters of pet owners are worried about the rising cost of dog ownership.
Everything from the upfront costs and price of adoption papers to food, toys, treats, and license costs have pushed owning dogs from being an affordable option to a family luxury.
Dog Ownership Price by Breed
Below are three statistics looking at dog ownership prices by breed.
The Cost of Owning a Golden Retriever Lies Between $100 to $200 per Month (CNBC)
The cost of owning a Golden Retriever ranges from $100 to $200 a month. The recurring monthly costs include vaccinations, toys and treats, and grooming.
Labrador Retriever Costs Between $50 to $99 per Month (CNBC)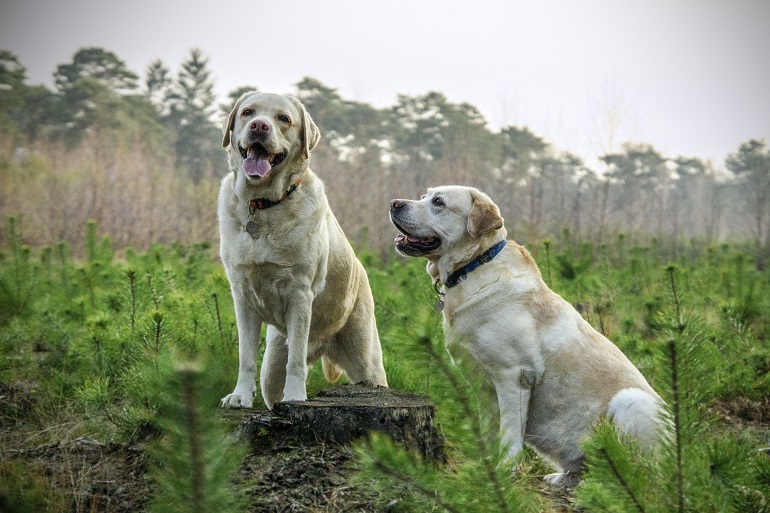 An article published on CNBC confirms that caring for Labrador retrievers comes between $50-$99 a month. The dog's size is a major factor, as most medicines and other costs associated with vet visits are based on the dog's weight.
Pitbulls, Australian and German Shepherds Range Between $100 to $149 per Month (Rover)
Rover published a study on the monthly price of down ownership per breed and concluded that Pitbulls and shepherds cost less than Golden retrievers, coming in at between $100-149 a month.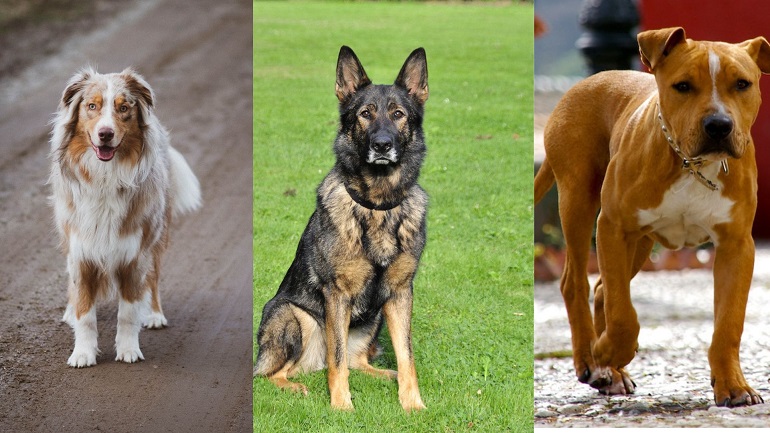 The driving cost for all dog breeds is their food and grooming needs. Those prices will vary based on owner requirements for things such as a pet sitter or professional grooming services above and beyond the standard.
Cost of Dog Ownership by State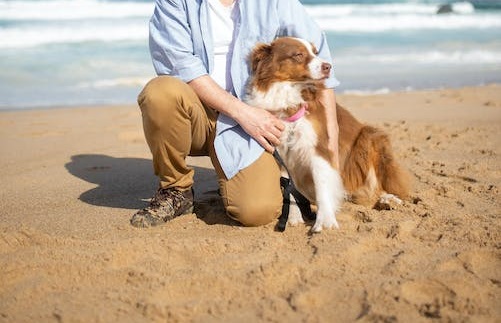 Below are two interesting statistics looking at the cost of dog ownership by state. Both stats are taken from a report published by the Canine Journal.
California, New York, Ohio, Minnesota, and Wisconsin Have the Highest Annual Cost for Pet Expenses (Canine Journal)
New York is the most expensive state to own a dog, costing over $2,000 a month for standard care requirements. California, Minnesota, Wisconsin, and Ohio complete the top five. The prices were based on average costs for food, medicines, grooming, and ancillary expected costs.
Florida, North Dakota, Oklahoma, and Oregon Are the Most Affordable States to Own a Dog (Canine Journal)
Conversely, the four cheapest states for owning dogs are Florida, North Dakota, Oklahoma, and Oregon.
It should be said that the difference between New York and North Dakota is just $325 per year or £27 a month. That's less than $1 a day.
FAQ's
Below are four frequently asked questions relating to the cost of owning dogs.
Can I Afford to Own a Dog?
Providing you understand that you need to spend money on more than just breeder fees and can do so without bringing yourself into financial difficulty, yes, you can afford to own a dog.
However, it is vital to do your research and get an idea of the lifetime cost of dog ownership. It is a good idea to create an annual budget for your dog.
Should I Finance My Dog?
No, you should not get finance for a dog. A dog is a big financial commitment, and besides the initial purchase cost, the year fees associated with owning dogs often eclipse the initial breeder fees.
If you do not have the money to purchase a dog, you need to understand that you will also be unable to afford the day-to-day costs of it.
Additionally, when you take finance for a dog, you pay the cost of the dog and the interest on the repayments, further increasing your outgoings.
What Are the Statistics about Loans for Vet Bills?
The statistics surrounding loans for veterinary bills show that this method of payment is still in the minority. Around 5% of pet owners use loans to pay for routine vet visits and emergencies.
Generation Z types are over twice as likely to take out a loan for vet bills (9%) than both millennials (5%), Generation X (4%), and Boomers (1%).
How Much Does Vet Care Cost?
The average vet care costs vary greatly depending on several different factors. A good starting point is to assume a standard doggy physical would cost around $61.
Other costs vary widely depending on the breed, the issue, and the geographical location. Major surgery will always cost more than an extra health check, while ongoing medications also vary depending on amounts and types.
In addition, pet insurance can take a lot of the sting out of ongoing vet bills, but again, have many variations depending on budget and requirements.
Wrap Up
To summarize, there is much more to owning dogs than just paying the initial expenses to buy them. A responsible pet parent does their research and gets a true idea of the ongoing costs they are likely to face.
Only then can a real decision about getting a dog be made. Personally, I had to wait an extra year to get my dog, not only because of the yearly costs but because the pandemic had driven the cost of puppies up by over 300% where I lived.
Are you a dog owner? How have the rising costs of dog care impacted you? If you're considering getting a dog, are you concerned about the rising cost of dog living? Let us know in the comments. We always love hearing from you.