For us dog owners, a walk is sometimes a chore, sometimes a delight; but for our dogs, every walk is an adventure and often the highlight of their day!
Your dog needs to go out on frequent walks; opportunities to stretch its legs and exercise. Not only is it a legal requirement to have some way of keeping an ID tag on them, but it's also advisable to put on a collar or harness anyway. But which to use?
It's important to keep in mind that there are a number of different types of collars and harnesses, each with its own advantages and disadvantages for different breeds.
It's difficult to tell you precisely what's best for your pup because it all depends on your dog and its unique circumstance.
Pros and Cons of Dog Collars
Let's cut it straight to the benefits and downsides of dog collars.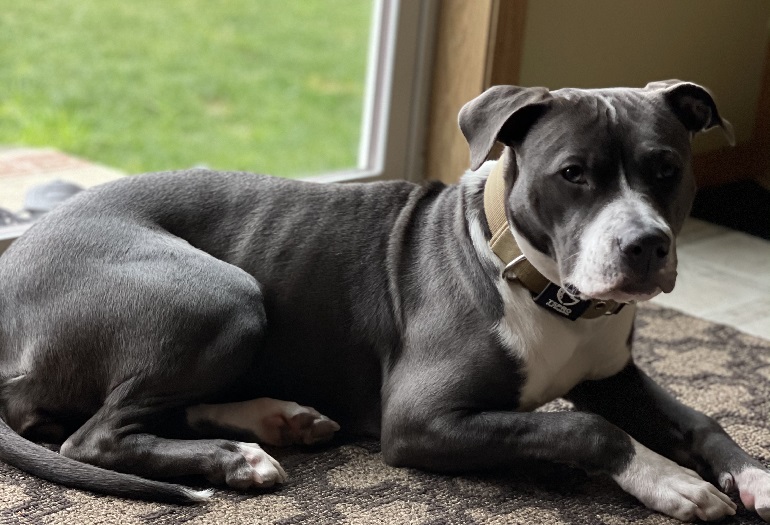 Pros
Convenient: Collars are simple and basic – a convenient way of displaying your dog's ID tag. Unlike a harness, it can be left on at all times but is even easy to take on and off whenever you like.
Comfortable and attractive: Various collars afford extra comfort for your dog, and some can even make a fashion statement, such as the very appealing leather dog collars you see around.
Easier control: Because of the pressure that's easily applied when wearing a collar, it usually requires less physical strength to handle your dog, allowing you better control.
Good for training: Since dog collars allow better control, they're much more effective when in the process of training a puppy or new dog.
Different types for different needs: Some dog collars provide additional functions, whether you need a reflective dog collar to make them visible in the dark or a smart dog collar that tracks their location and activity. You could use no pull dog collars like prong collars or choke collars to stop them from tugging so much on a walk or a Martingale collar for dogs with thin heads that might wiggle free.
Cons
Easy to escape: This can happen if the collar is too loose or you have a breed with a head smaller than their neck, like a Greyhound or Whippet.
Uncomfortable: If your dog's collar is too tight, it can be painful and uncomfortable for your dog.
Injuries: If your dog pulls particularly hard with a collar on, this might lead to back pain, throat or trachea damage, reduced airflow, or other injuries.
Medical issues: The use of collars can exacerbate discomfort from pre-existing medical conditions, such as glaucoma, a proposed eye, neck injuries, or spinal problems.
Not for dogs who pull: Dogs who pull while wearing
Tips for Buying a Dog Collar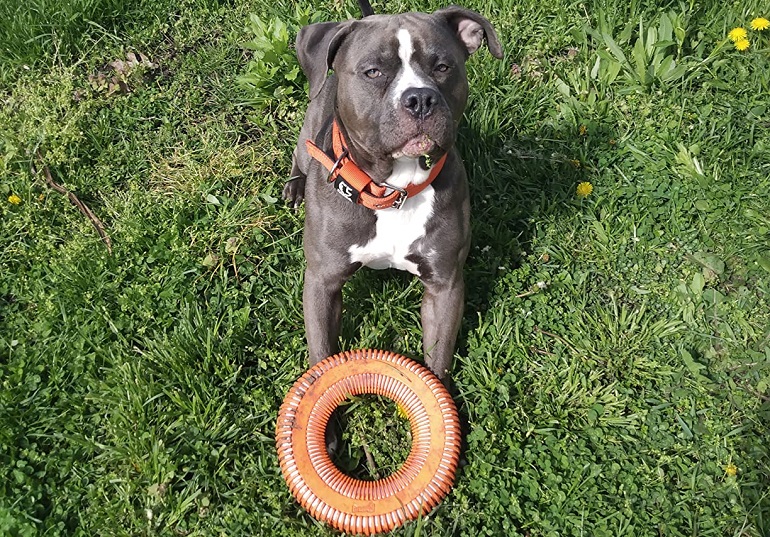 While collars can be useful for leash training, they can also be dangerous when it comes to excessive pulling on a leash. That's why a dog collar for pulling is particularly important when training, but it's important to know how to use it.
Do keep in mind, though that many tactical dog collars are rarely suitable for use as a puppy collar. Different collars can be beneficial for different breeds, like rolled collars.
It's important, too to make sure you pick the right size to keep your pup comfortable. Make sure to measure for a dog collar. Ensure you can fit one finger beneath the collar for small dogs and two fingers for large dogs.
Dog Collar Recommendations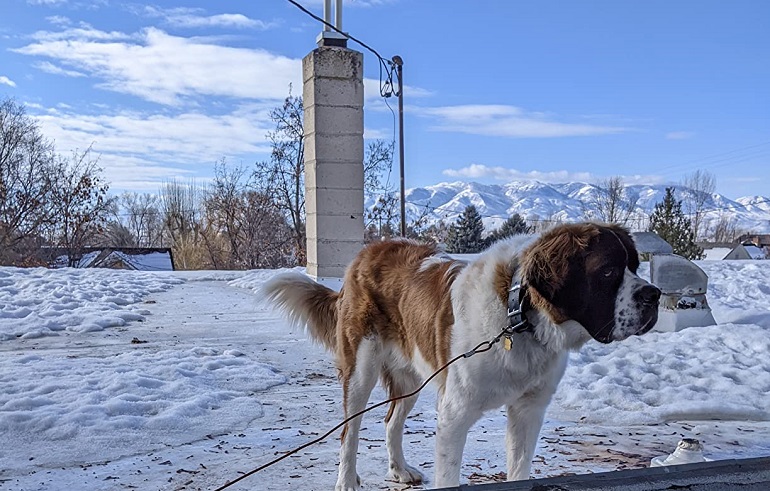 If you fancy splashing out some cash, you might want to look into a Halo, Fi, or SpotOn collar. Or maybe you like taking your pup for a walk in the dark – in that case, you'd need a reflective collar like the Illumiseen LED or Joytale reflective collar.
Alternatively, sometimes the best dog collar is just a plain simple one, like the Black Rhino, Blueberry classic, GoTags, or PetSafe Martingale collars.
Pros and Cons of Dog Harnesses
Now let's go through the advantages and drawbacks of using a harness.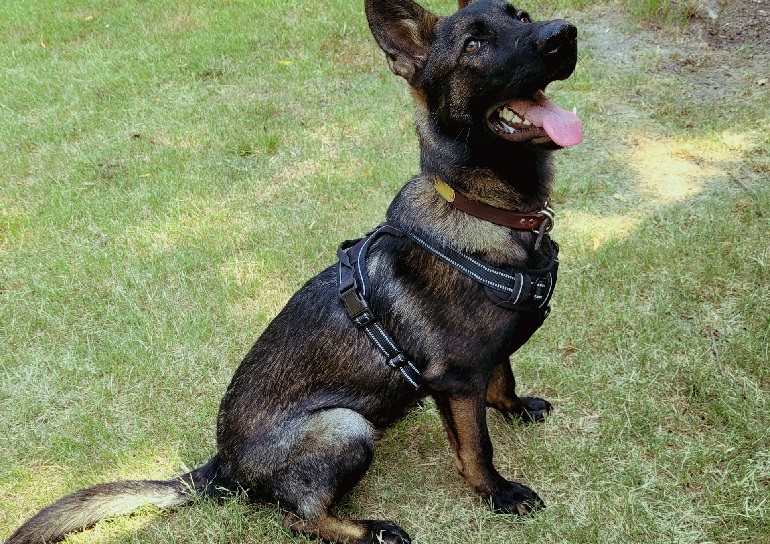 Pros
Comfort: As comfy as some collars can be, when it comes to walking with a leash, dog harnesses come with less pressure and more comfort for your pup. It also makes the lead less likely to get caught around their legs for more fun and safer walks.
Security: With the right size collar, it's unlikely they'll slip out. But it's even less likely that they'll manage to wiggle free of a harness – especially important when walking by busy roads.
Reduced risk of neck injury: Dog harnesses disperse the pressure, putting their neck and back at less risk of injury. This is particularly important for puppies who haven't learned to walk on a leash just yet or certain breeds of dogs with breathing difficulties.
No-pull harness: Yes, there are no-pull collars, but there are also no pull harnesses. These have leash attachments at the front that makes your pup turn towards you if they pull too much.
Cons
Less convenient: Unlike collars, dog harnesses take more time to put on and take off. And in some, there are no obvious places to display a pet's ID tag.
Encourages pulling: Many harnesses have a D-ring leash attachment on the back. This can lead to dogs pulling you, rather than you leading the way.
Requires more strength: Since wearing harnesses puts less pressure on a dog's neck, they tend to be more willing to pull when in a harness. With a large dog, this might require sufficient physical strength to keep control.
Uncomfortable: In hot weather, having to wear an extra layer can be unpleasant and uncomfortable for your pup. And if it's too tight, it can be painful in multiple parts of the body.
Tips for Buying a Dog Harness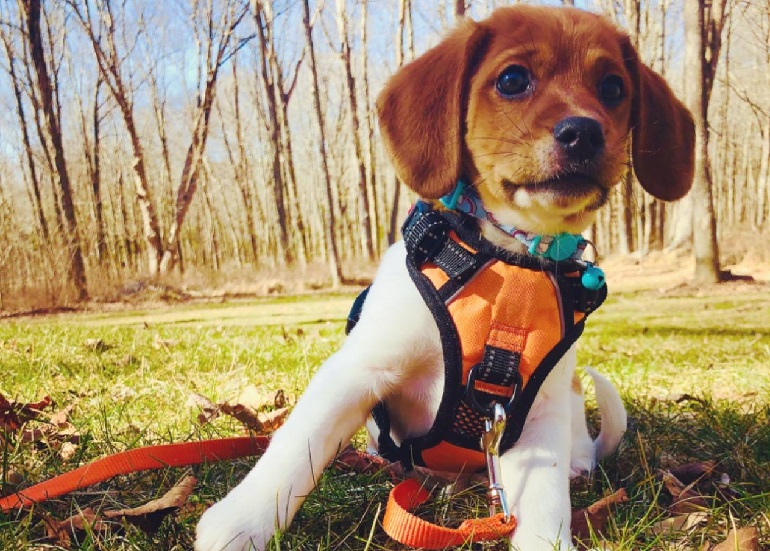 As with a collar, it's important for a dog owner to select the right size harness. For this, you should measure your dog's chest. When trying on a harness, ensure that you can fit one to two fingers beneath the harness and your dog's chest.
Make sure to know how to put on a dog harness. There are three types of harnesses, with standard ones and step-in ones being the most common.
You can sometimes find a front-clip harness that has a leash attachment at the front to discourage pulling.
Dog Harness Recommendations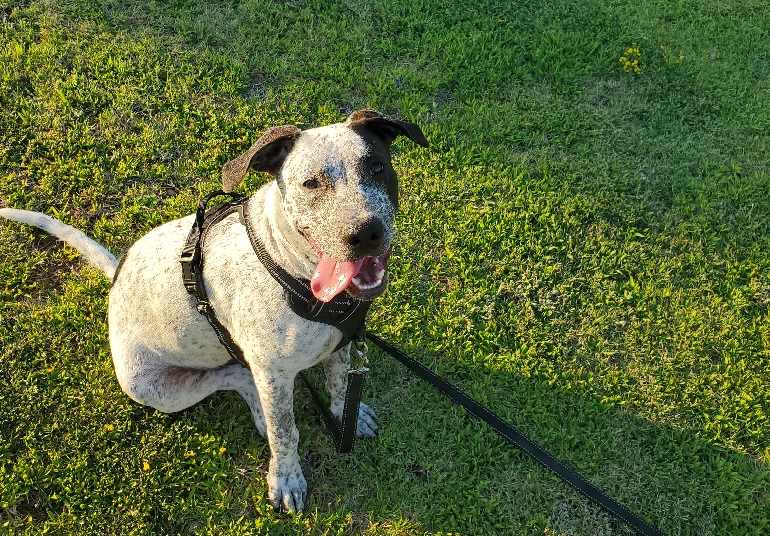 There is a range of dog harnesses available that are sure to suit your pup. Ancol's nylon padded harness supports the chest, shoulders, and neck and even comes with reflective stitching for added visibility. On the other hand, Bunty's adjustable harness is very affordable.
You could also choose a no-pull harness from The Company of Animals, which comes with a security lock to prevent over-tightening, or Ruffwear, which comes with a back-clip harness to reduce strain on your dog's neck if they pull.
Harness or Collar: Which One Is Better for Your Dog?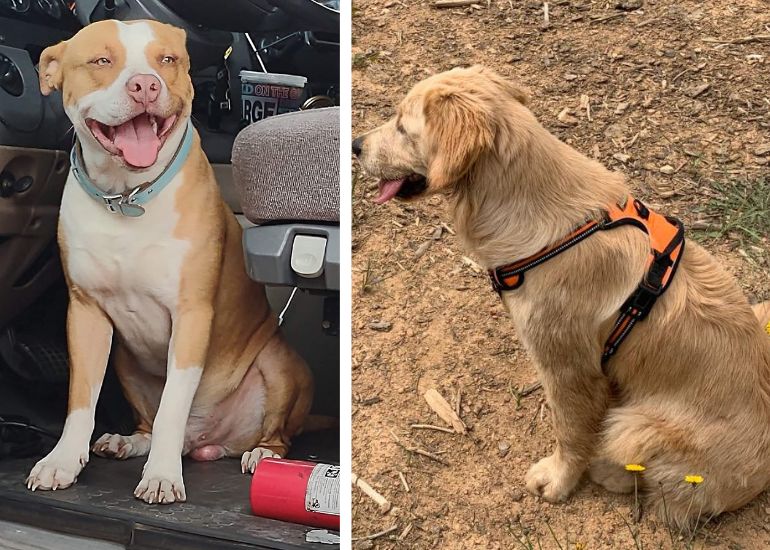 Generally, harnesses are best for walking dogs because they apply little to no pressure on their necks. Meanwhile, collars are more comfortable and provide an easier place to display an ID tag.
A dog collar and leash are usually fine for a short walk, but for added safety and your pup's well-being, a harness is best for longer walks. However, if your dog has a specific issue, you should never use a leash with a harness.
When Should a Harness Be Used?
There are usually four situations in which you should aim to use a harness for a walk instead of just a collar.
Harnesses are recommended if your dog is one of the brachycephalic breeds. These are dogs with flatter faces that tend to have respiratory issues, such as French bulldogs, Boston terriers, pugs, and boxers.
It would be wise to avoid walking without a harness if your dog has a history of tracheal collapse.
This is a medical condition where the trachea folds in on itself, making it difficult for your dog to breathe and causing them to cough. Using a collar on these dogs applies unnecessary pressure to their throat and worsens the condition.
If your dog is a breed with a risk of spinal problems, a harness could help avoid any further injury. These tend to be a breed where a dog's body is particularly long, such as dachshunds. These long-bodied breeds are often prone to slipped discs.
Pups with an orthopedic disease can sadly find it tough to get up for their walks, so a harness helps them move more easily.
Final Thoughts
Ultimately, it all depends on your dog's breed and their veterinarian's recommendation, who you should consult if you have any worries.
While many do debate the usage of dog collar vs harness, often a combination can be the best course of action, wearing both a collar and harness.
Your pup can use a collar for general wear and for popping out quickly but wear a harness when going out on proper walks.