How would you feel if someone grabs you by your collar? Blood boils in your veins, adrenaline boosts the nerves, and your muscles make involuntary, forceful movements to set you free! Well, that's exactly how your dog feels when you try to walk him on a leash – and that's why he pulls away. Although the pull from small pups is not too strong, this pulling behavior still needs to be corrected. On the other hand, if you have a large dog with leash reactivity issues, he would literally drag you down on the dog park trek.
Fortunately, the help is available in the form of No pull collars. These No-pull dog collars work mainly to make your pet understand how to overcome his aggression and walk calmly with a leash on. For this, each correction collar employs a different principle and based on this principle, we divide No-pull collars into multiple categories; choke and prong collars, directional collars, compression collars, etc.
We discussed all these types in detail below so you can figure out which no-pull collar will work perfectly with your pooch, preventing pulling. Whatever the option you select, just don't forget to check for a few features like a quick closure system, adjustable size, comfortable material, cushioning, etc. This, in turn, will give you peace of mind that you are not torturing your beloved furry friend in the name of correcting his behavior.
Most Gentle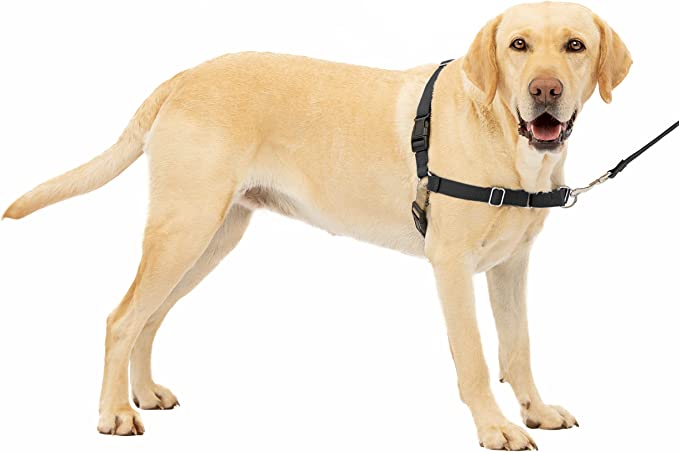 PetSafe Easy Walk Harness
Pattern: Solid
Material: Nylon
Best Quality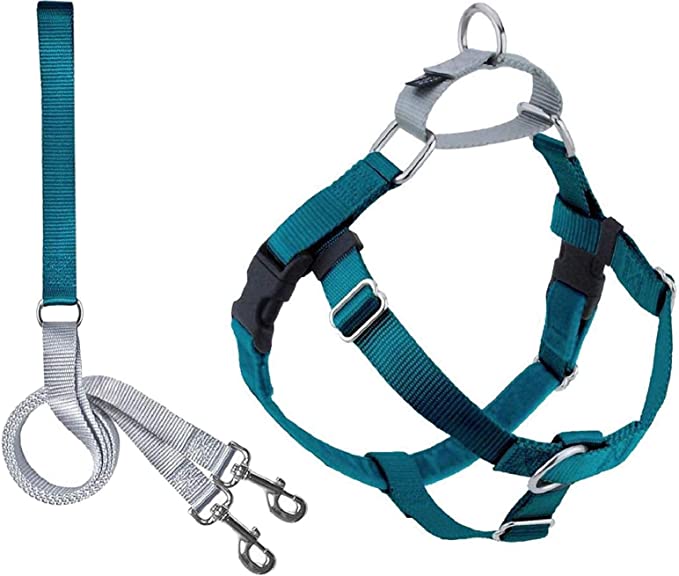 2 Hounds Freedom Harness
Pattern: Solid
Material: Velvet
Best Headcollar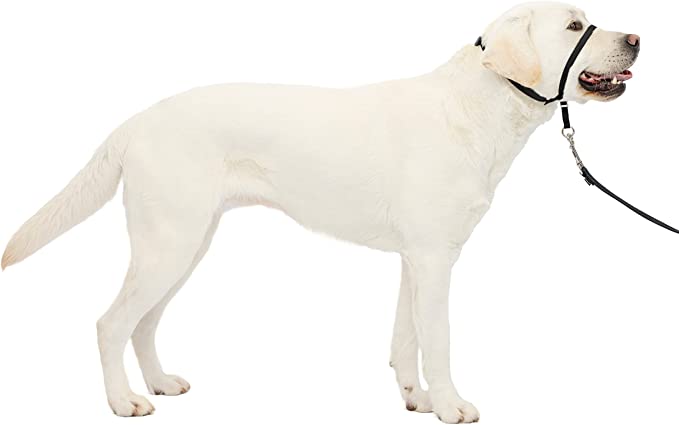 Gentle Leader Head Halter
Pattern: Solid
Material: Nylon
Most Versatile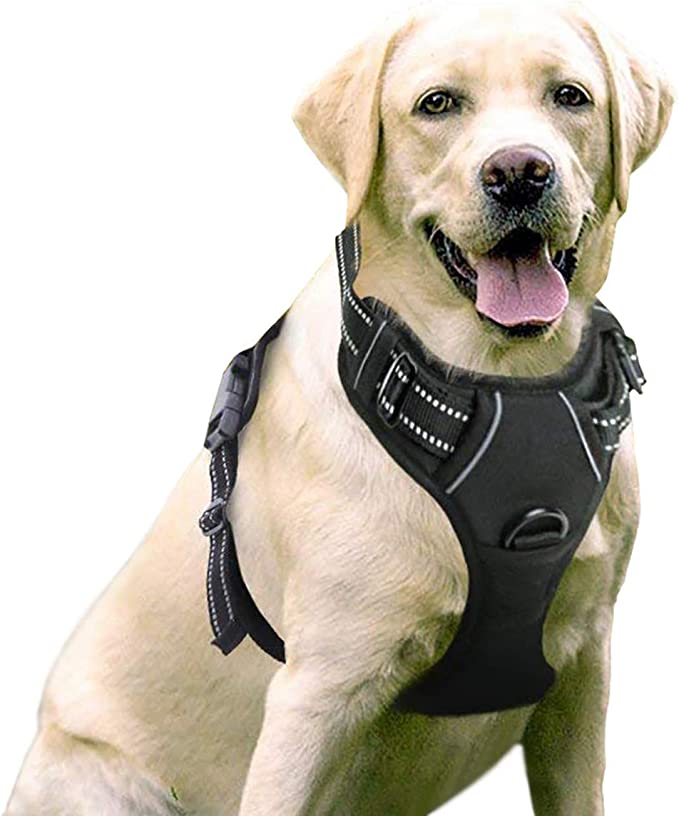 Rabbitgoo No-Pull Dog Harness
Pattern: Solid
Material: Polyester, Nylon
For Large Dogs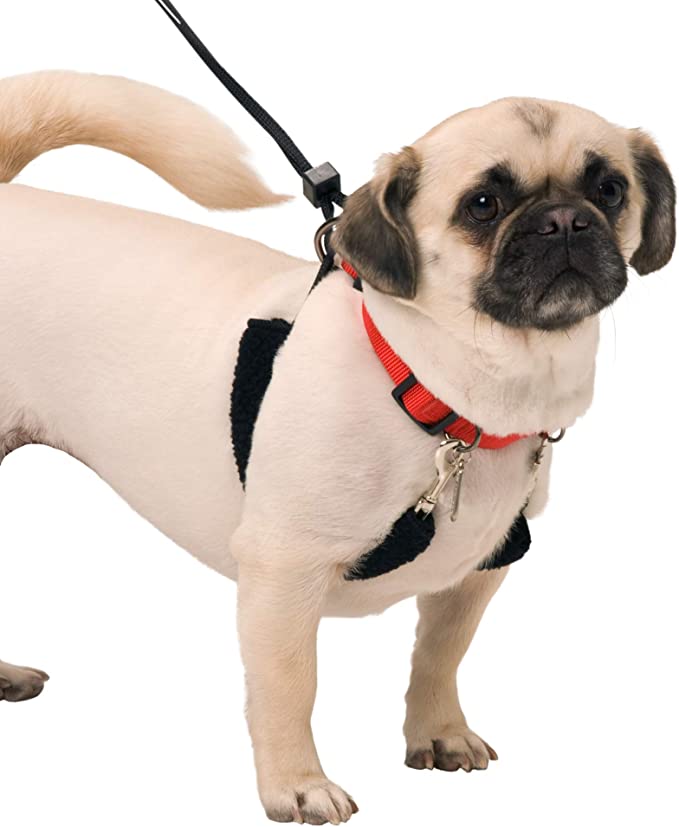 Sporn No-Pull Halter
Pattern: Sporn  Halter
Material: Nylon
Most Stylish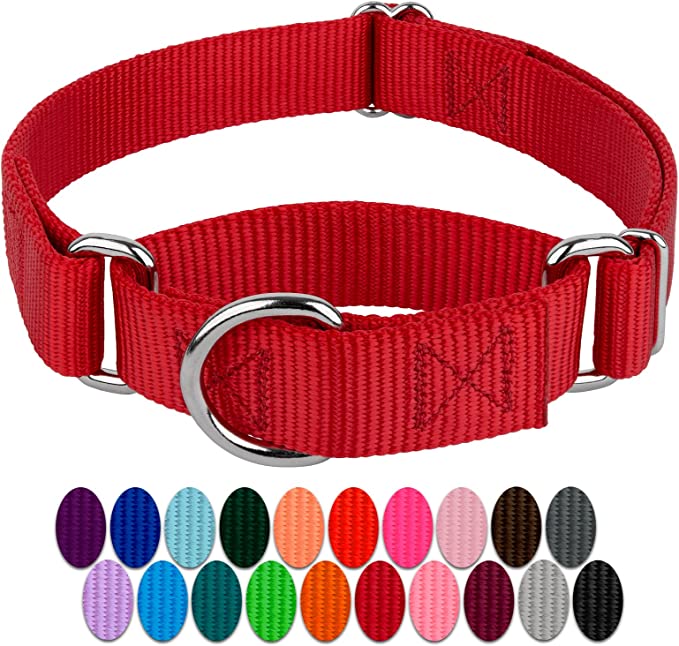 Country Brook Petz
Pattern: Solid
Material: Nylon
Most Pretty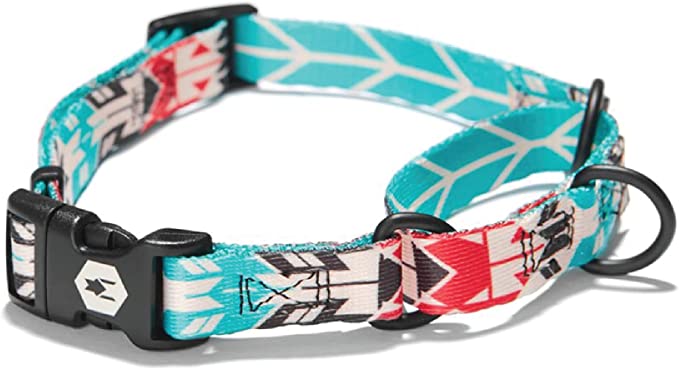 Wolfgang Martingale Collar
Pattern: Overland print
Material: Polyester
Best Snug Fit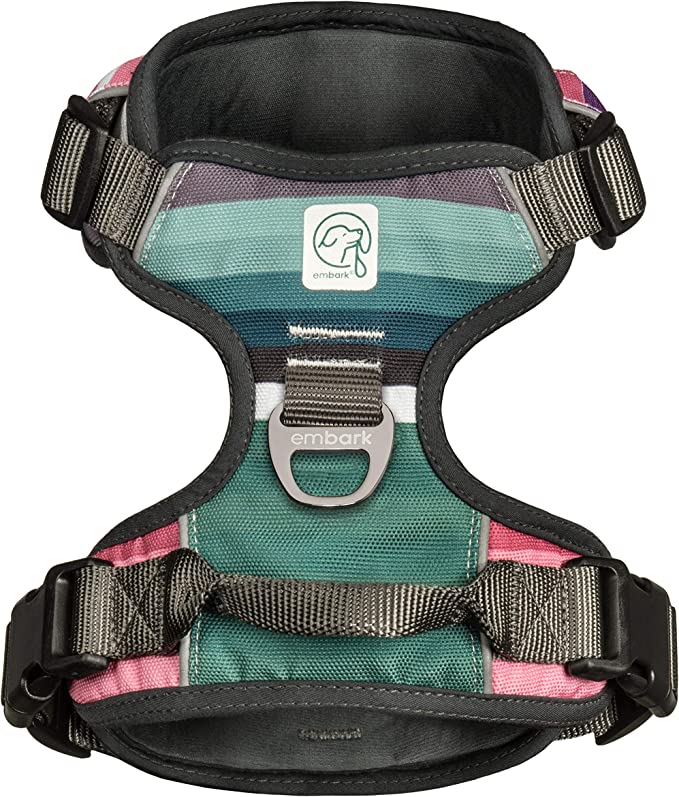 Embark Urban Dog Harness
Pattern: Striped
Material: Oxford
Also, to save you from the hassle of the chaotic shopping process, we reviewed a bunch of top-notch no-pull collars, along with the help of our expert trainers' crew. After analyzing all the goods and bad of each product, we put the top best performing no pull collars below. So, just dive into the list and pick a product that meets your needs perfectly.
Best No Pull Dog Collars – Top Picks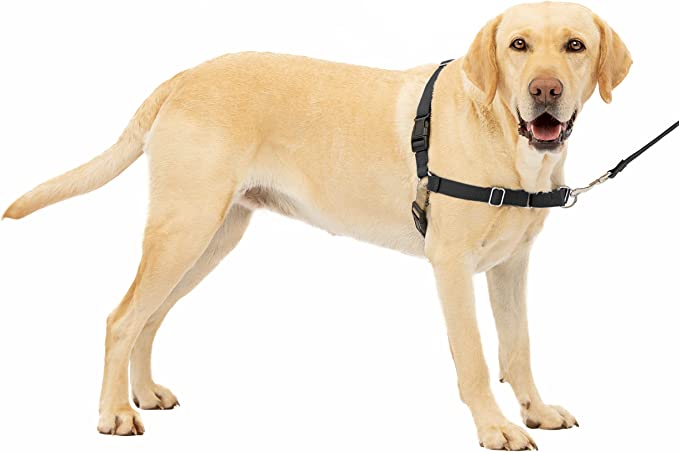 Are you afraid of being too harsh on your canine friend? If so, then get this PetSafe easy walk harness with which, you'll be able to correct dog pulling behavior, without choking or hurting him in any way. This pull dog harness is designed by keeping the comfort factor in mind and that's why it teaches your dog leash manners gently. How? Let us explain!
This thin harness fits snugly around your dog's chest and torso so whenever your pet pulls away, it applies a gentle pressure across his torso, reminding him how to behave – no choking or hurting his throat. With its quick-release buckle closure, putting the harness on and off your pet is not at all difficult. Just don't forget to adjust the straps to get a proper fit.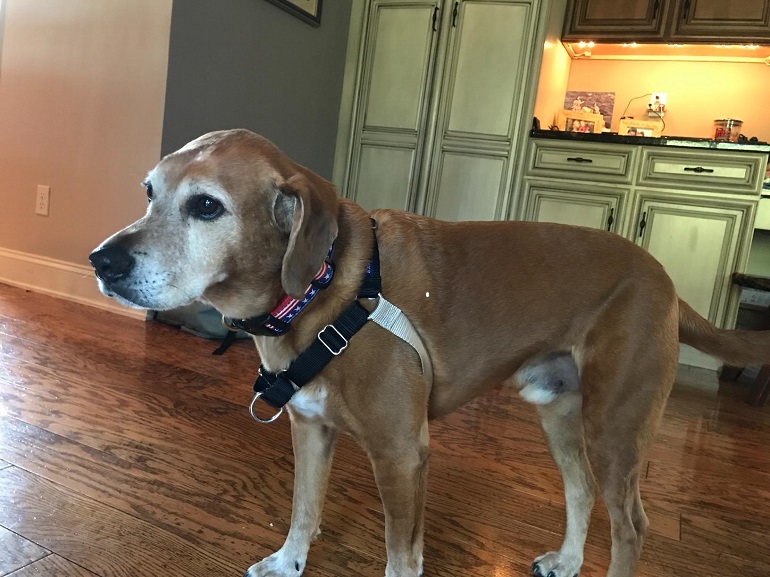 Specifications
Size: Multiple
Colour: Black/Silver
Weight: 10.6 ounce
Type: halter harness
Material: Nylon
Loops: one front loop, patented martingale loop
Closure type: Buckle
Pros
All the strips and buckles are so well-made that they don't show any wear & tear sign, even after years
The frontside D-ring moves freely which ensures better and smoother leash control
Cons
If not fitted accurately, petite pups or dogs from toy breeds can escape through it
Tester's Verdict
Many dog owners think that such a gentle way of teaching is not fruitful but that's not the case. After testing its state-of-the-art design and tough-built quality, We can confidently claim that this PetSafe halter harness is equally effective to control both the small excitable pups and strong aggressive canines. The only downside is its lack of padding which may cause chafe around the armpits.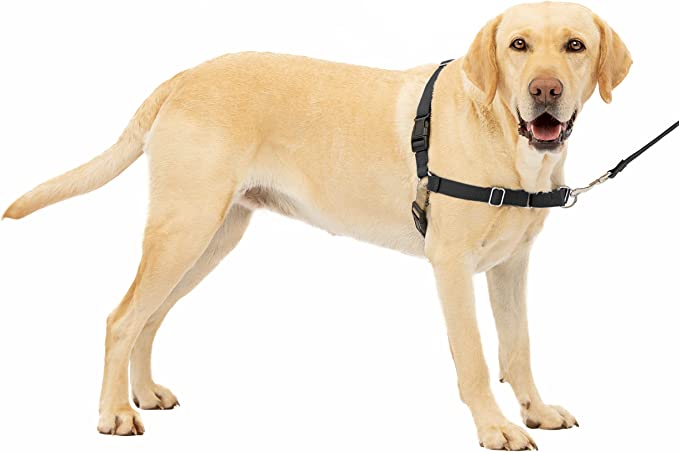 PetSafe Easy Walk Harness
The price of "PetSafe Easy Walk Harness" varies, so check the latest price at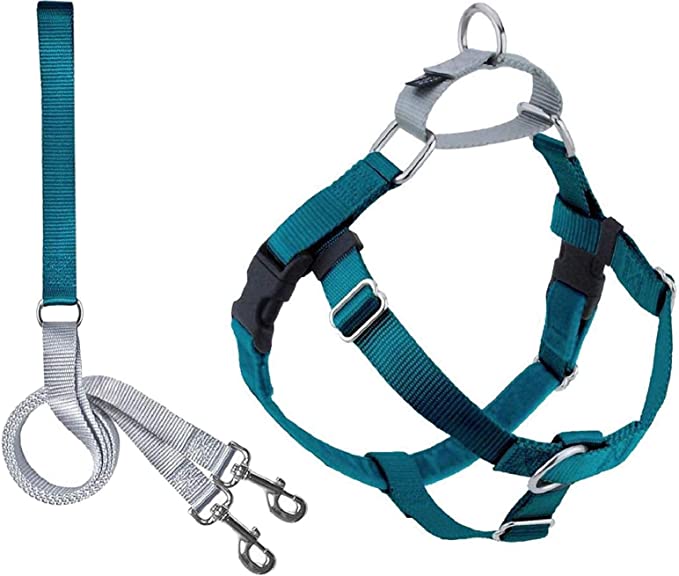 This 2-hounds freedom harness is for all the bulky and large dogs who easily get rashes on wearing the No-pull harness. To minimize the chafing or soreness under the armpits, the manufacturer used swiss velvet to make the strips, snuggling around the chest region. Due to this, you can affix your dog's behavior by taking him under long training sessions, without making your dog hurt.
Besides chest straps, all the other components are made of high-quality material so you could use this halter harness for multiple years. For example, the size-adjusting straps are of soft nylon to discard the need for repeated fit adjustments whereas the buckles are of stainless steel to resist rusting.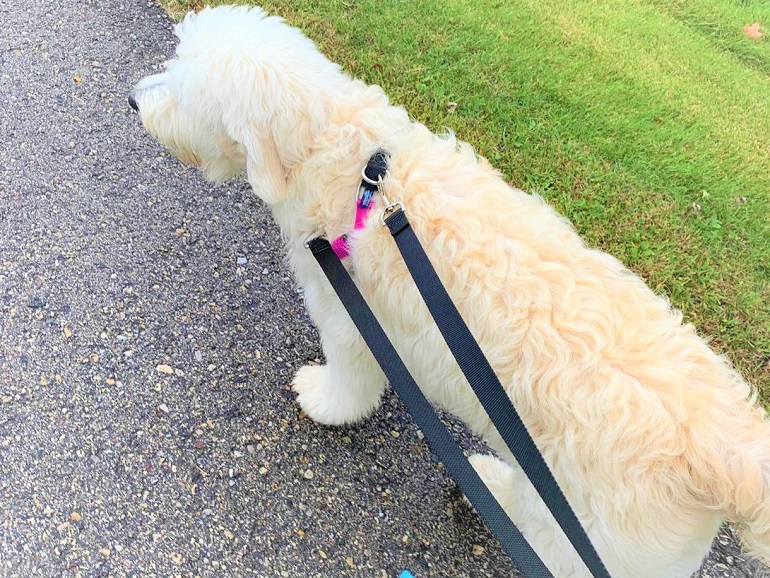 Specifications
Size: Multiple sizes
Colour: Teal
Weight: 6.7 ounces
Type: No-pull harness
Material: Velvet & nylon
Loops: Martingale and front loops
Closure type: Side buckles
Pros
Due to its snap closure system, it's easy to put on – no need of lifting your dog's front legs to pull the harness on
It's super comfortable for long walks
Cons
The leash handle should be non-slip
Tester's Verdict
The harness comes with an additional two-point leash so you can connect both the points simultaneously (one with a front clip and one with a back clip) to discourage pulling and distraction. Due to this two-way deterring force, the pressure is applied evenly across the chest region (without choking or hurting) which makes it a great option for all those people who are against negative pulling halters.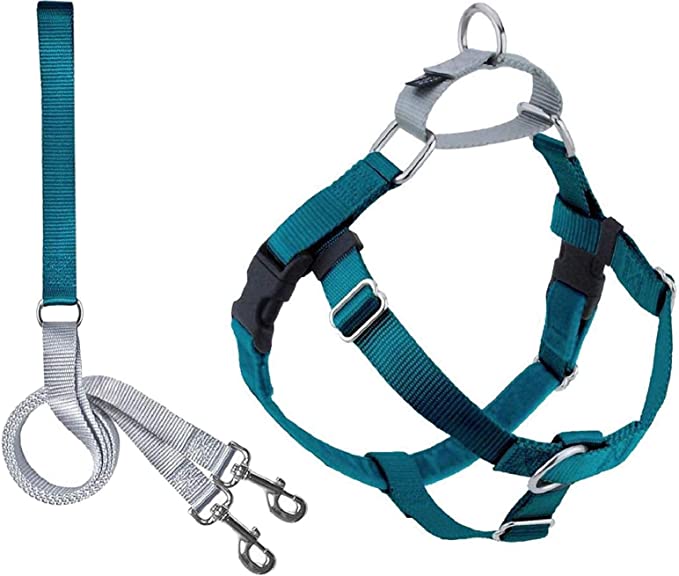 2 Hounds Freedom Harness
The price of "2 Hounds Freedom Harness" varies, so check the latest price at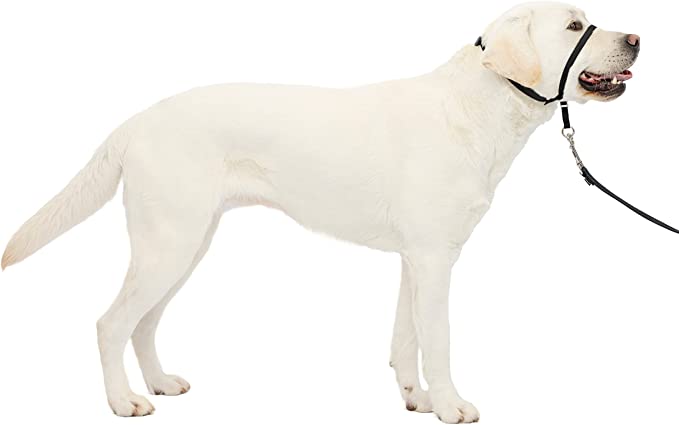 This gentle leader head halter is for all those pet owners having dogs with longer snouts or some sort of spine issues. If you've never used a head halter, you might assume it as a muzzle but it's a different thing. It doesn't stop your dog from barking or panting and only aims to regain his distracted focus.
The thin nylon straps wear around your dog's snout and neck only therefore, on lunging, he feels pressure only at the back of the neck – not on the trachea. Besides deterring the pulling behavior, the nose loop stops your dog from jumping and lunging, making him less-resistance to regular walks.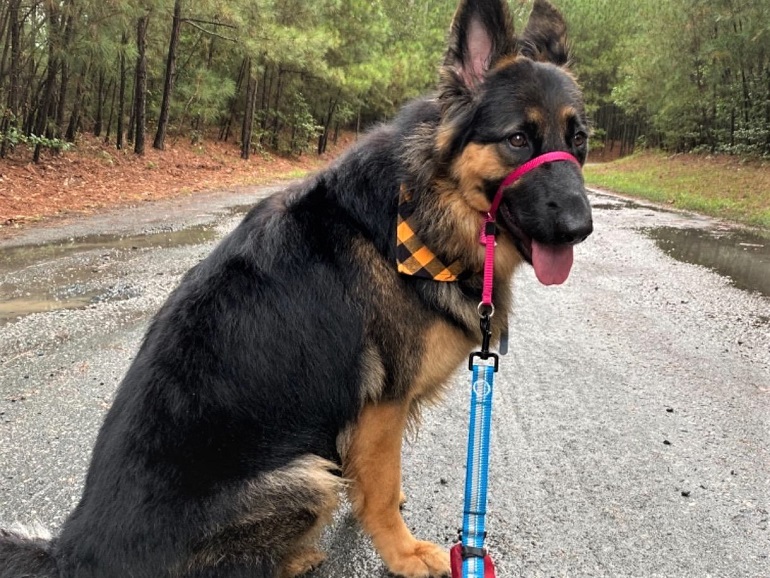 Specifications
Size: adjustable
Colour: Black
Weight: 1.6 ounce
Type: Headcollar
Material: Nylon
Loops: Nose loop
Closure type: Snap
Pros
This head halter can correct the pulling behaviour in 1-2 weeks
This thin, featherlight collar doesn't limit snout motion so your dog could eat and drink while having it on
Cons
Even though the nose loop is padded, if your dog pulls it too strongly, it may cause Indian burn
Tester's Verdict
The neoprene padded noseband prevents soreness and rashes. And since the manufacturer is generous enough to provide a free DVD training guide, this gentle leader deserves to be on our list.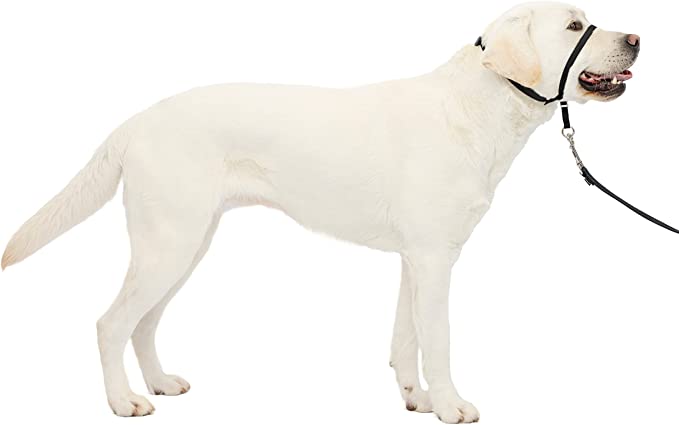 Gentle Leader Head Halter
The price of "Gentle Leader Head Halter" varies, so check the latest price at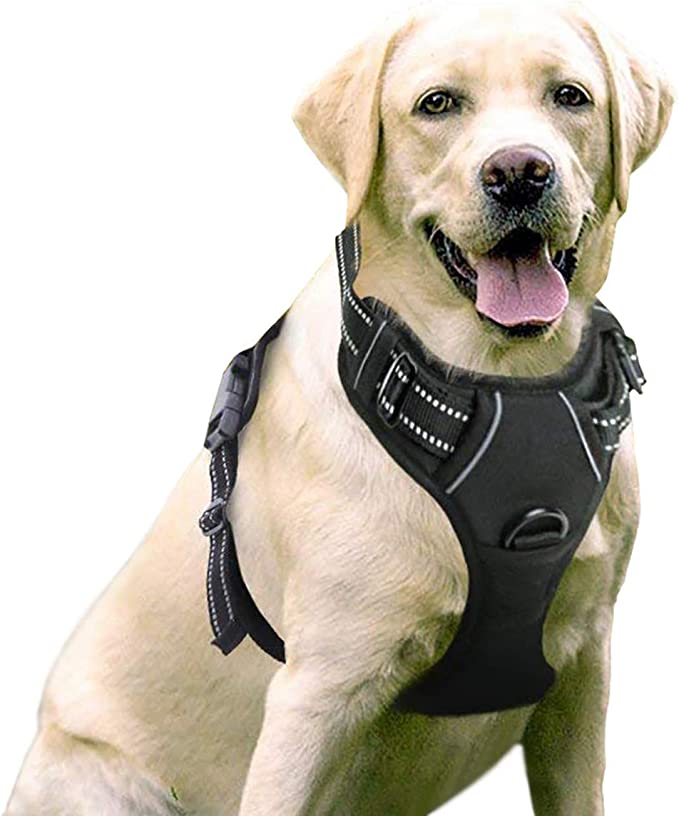 This Rabbitgoo product is an all-in-one harness that serves numerous purposes. For example, this vest-inspired harness is well padded from the chest region, dissipating the road impacts. On the other hand, the entire harness has sewn-in reflective strips which glow at night making it a reflective dog collar, ensuring the safest night walks.
Speaking of its anti-pulling capabilities then two metallic leash attachments are provided at both the front and back sides. Resultantly, the pull strength is converted into an immense amount of pressure that distributes evenly all around the body. Plus, it has a stitched-in traffic handle at the back, between the shoulder blades, for extra control.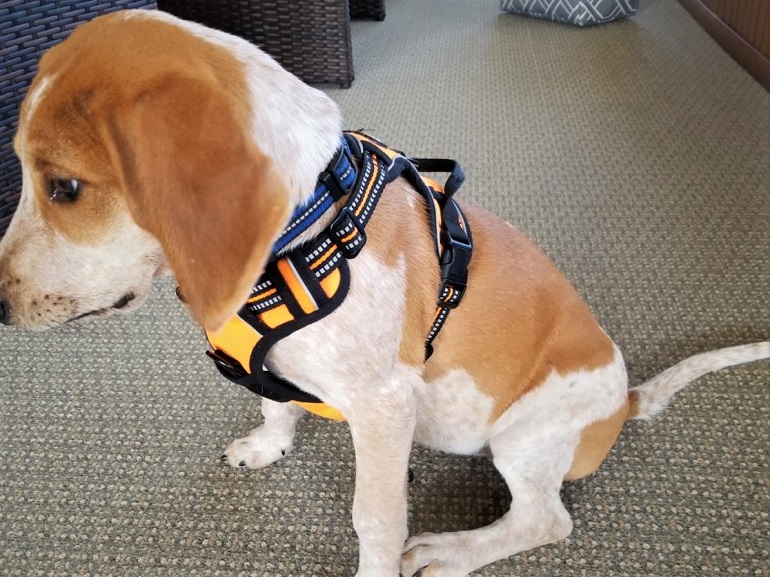 Specifications
Size: Large, adjustable
Colour: Classic black
Weight: 10.6 ounce
Type: No-pull harness
Material: Nylon, Polyester
Loops: Front and back clips
Closure type: over-the-head with side buckles
Pros
Straps are quite flexible and don't loosen over time
The outer material is waterproof
Cons
It is not s pocket-friendly option
Tester's Verdict
Our favorite feature about this Rabbitgoo No-pull harness is its heavy-duty cushioning which is made up of super breathable and soft material. Resultantly, your dog won't feel too hot during regular city walks, running, hiking, or any other strenuous activity.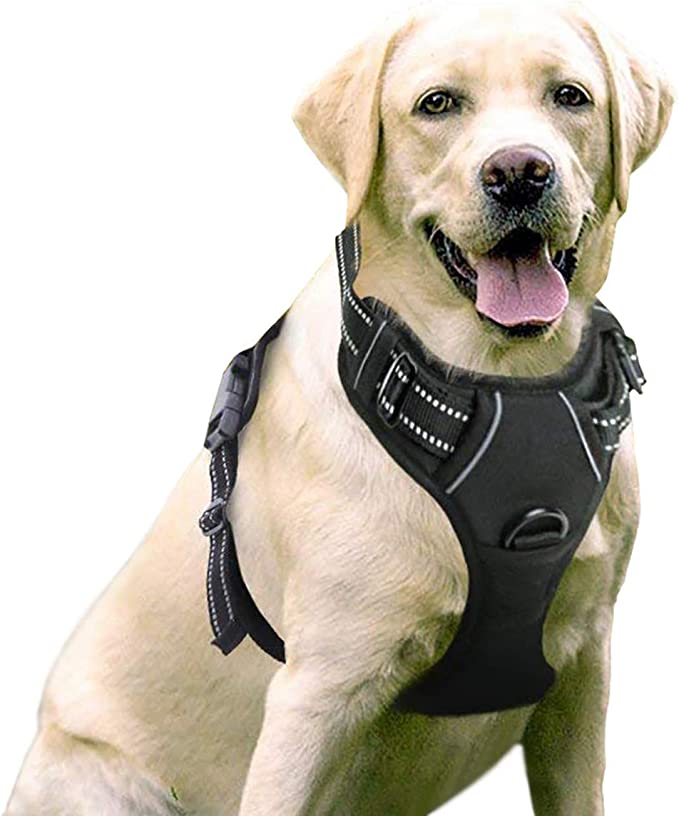 Rabbitgoo No-Pull Dog Harness
The price of "Rabbitgoo No-Pull Dog Harness" varies, so check the latest price at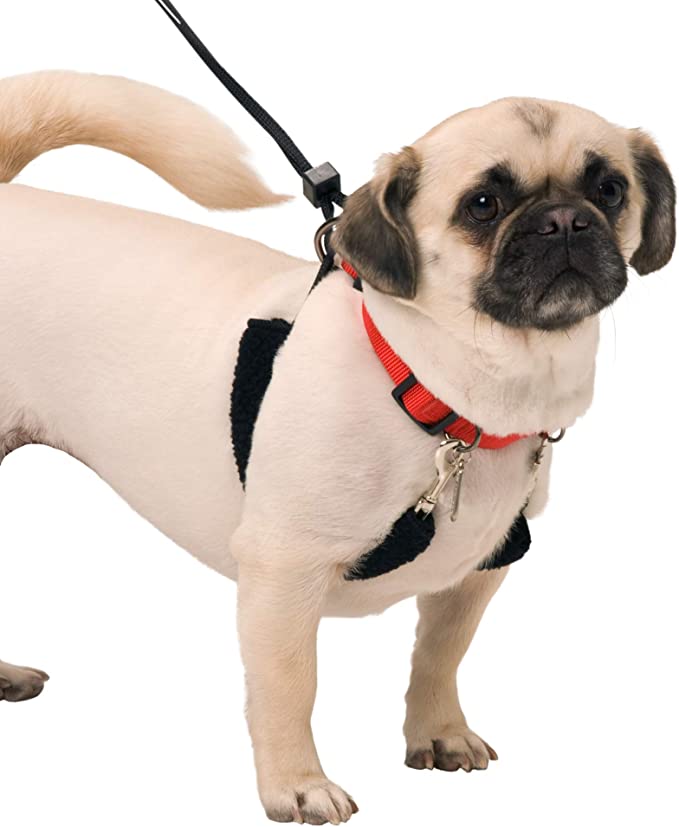 This sporn no pull halter is probably one of the most unique back clip harnesses we've reviewed till now. It has a backpack sort of layout, with two thin straps that go around the front armpits. The dog's leash connects through the back D-ring so when your dog pulls the leash, the straps apply pressure under the armpits, making him feel like he's carrying a heavy backpack.
As soon as he stops pulling the lead, this weight is dissipated. Likewise, the stronger your pet pulls, the heavier this harness would feel, making him understand to stop pulling. With this special working principle, controlling an overly aggressive giant dog is no longer a problem.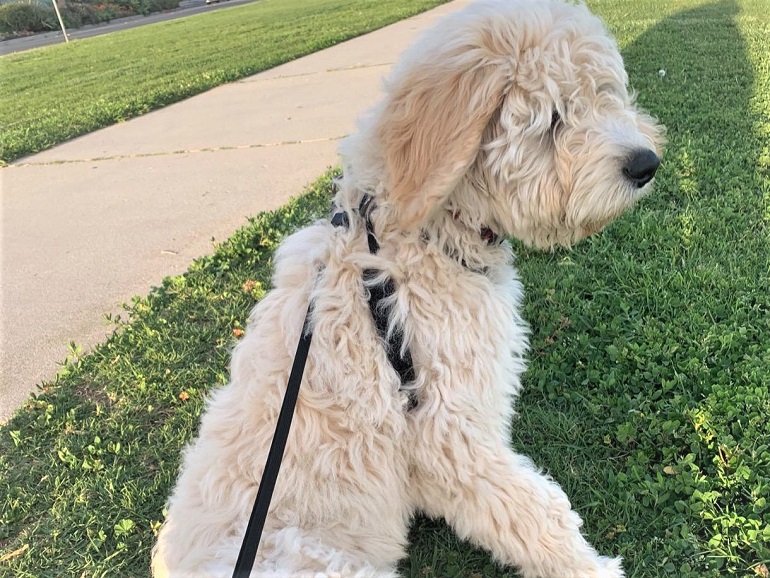 Specifications
Size: Adjustable harness
Colour: Red
Weight: 0.8 ounce
Type: Halter Harness
Material: Nylon
Loops: Metal D-ring at back
Closure type: Buckle
Pros
Even the most harness-repelled dog won't mind wearing it on
The nylon strap doesn't bite or scratch the dog's skin
Cons
Not the finest quality material is used
Tester's Verdict
Given the padded strap and price point, this sporn no pull halter is worth a chance. And since no pressure is applied around the neck or spine, many dog trainers consider it the safest anti-pull harness with the least aversiveness.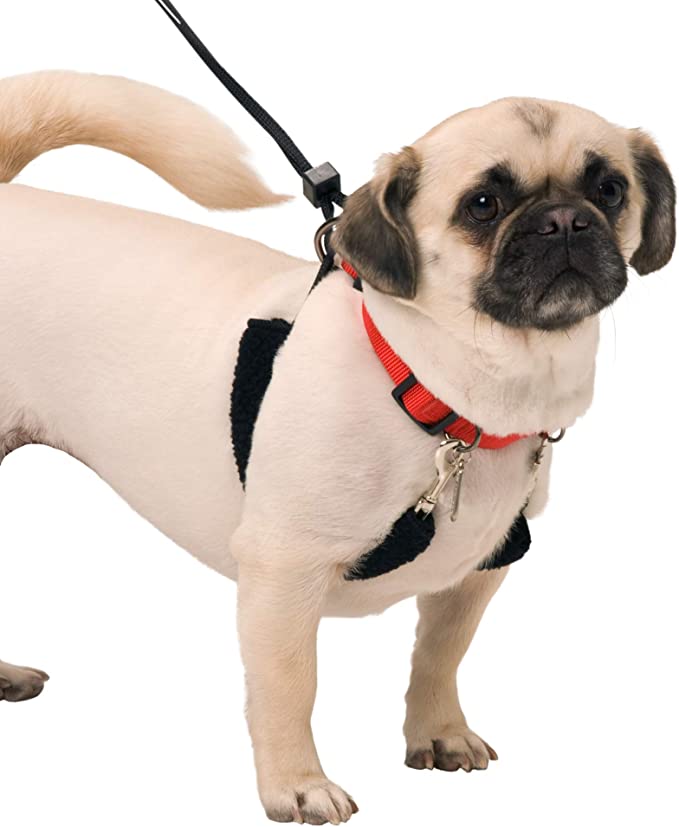 Sporn No-Pull Halter
The price of "Sporn No-Pull Halter" varies, so check the latest price at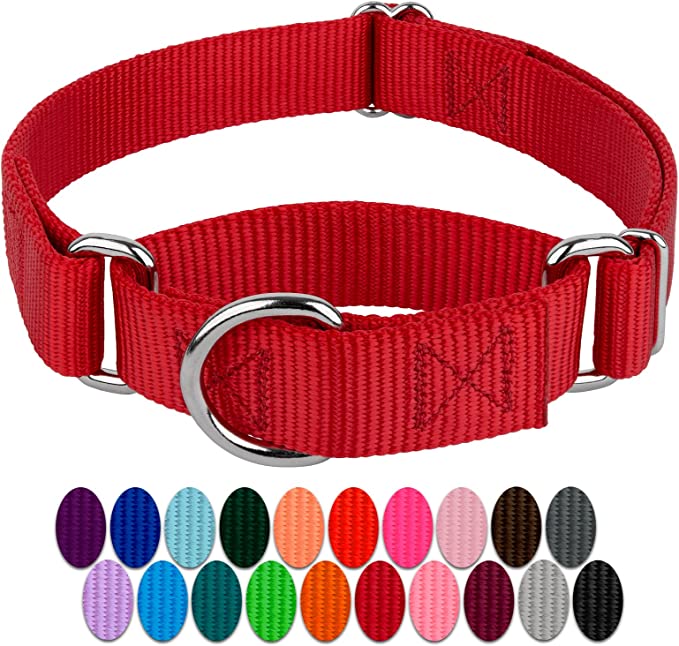 Martingale collars have always been our experts' favorite list and therefore, we chose to review this country Brook No-pull collar. This martingale anti-pull collar, unlike others, has an anti-slippery design whereas super-tensile nylon material is used in manufacturing. To make it durable and withstand stronger pull, the box stitching technique is used to make pressure points.
Since it features a buckle-free layout, there's no chance of your pet escaping it. And if you are a fashionista, the wide color range will definitely impress you. Besides, the manufacturer has also provided several width options so you can personalize a No-pull collar specifically as per your needs.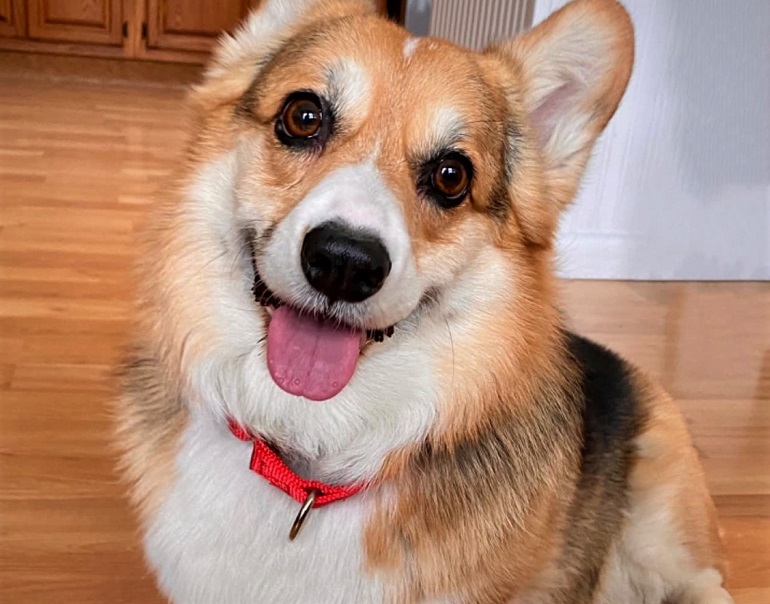 Specifications
Size: Multiple
Color: Multiple
Weight: 3.36 ounce
Type: Martingale collar
Material: Nylon webbing
Loops: Front clip
Closure type: Pull-on
Pros
Nickel plated D-rings are corrosion proof
It can be used as an everyday dog collar
Cons
The collar bleeds when wet
Tester's Verdict
Neither the nylon nor the metal D-ring rub against your dog's body which in turn discards the chances of soreness or chafing. Given this outstanding build quality, we found this martingale collar snap-proof and ideal for all types of dogs including hairless and hairy.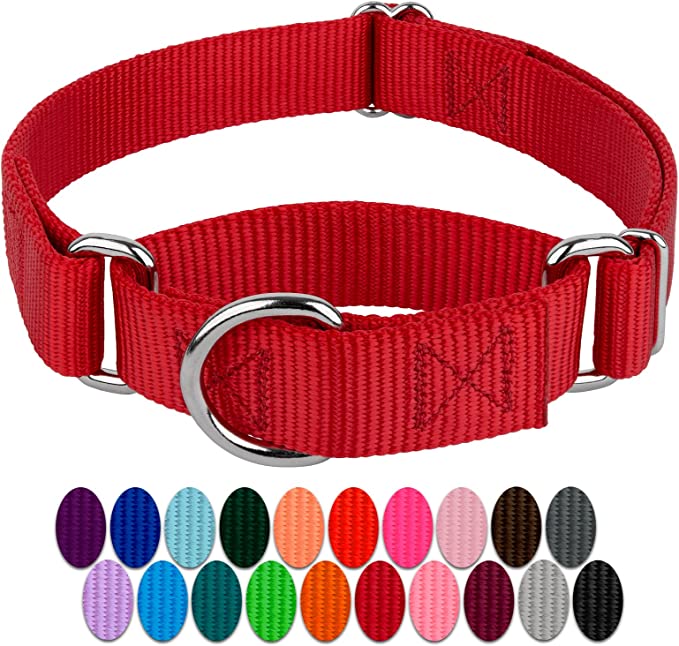 Country Brook Petz
The price of "Country Brook Petz" varies, so check the latest price at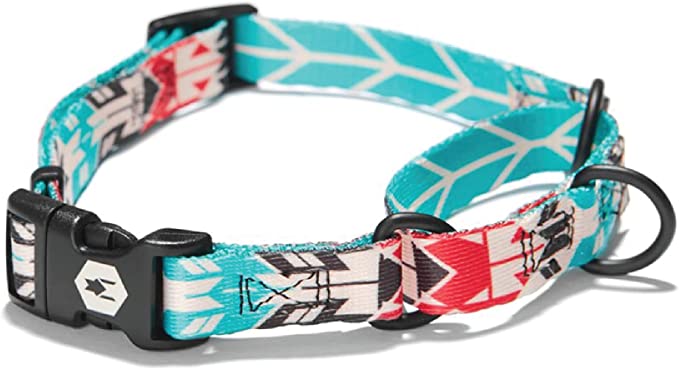 The task of selecting a no-pull collar gets much more overwhelming when it's intended for a small pooch but this Wolfgang martingale collar is a lifesaver here. On having hands on this one of the best dog collars, everyone can notice how much the manufacturer is aware of the pup's wiggle-worm nature. Therefore, he made this anti-pull dog wear by keeping the pup's likes and dislikes in mind and used incredibly durable & unchewable material to make loops, clips, and hooks.
This small abrasion-resistant collar can sustain a pull strength of about 800lbs, without showing any sign of wear & tear. The curved nylon buckles work swiftly and the high-grade D-ring ensures the most reliable leash connection with more control. Besides, this small collar is quite soft so it will feel gentle around your pup's neck – no abrasion or rash.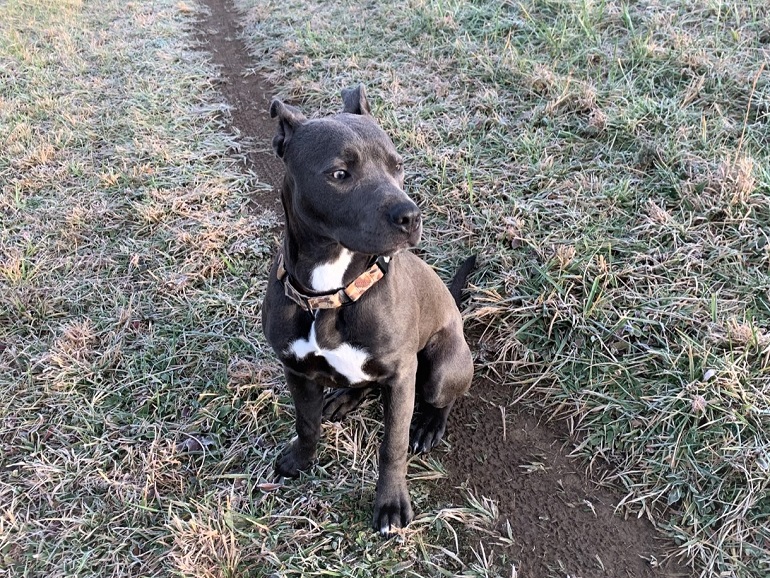 Specifications
Size: Small
Color: FurTrader Print
Weight: 1.58 ounce
Type: Martingale dog collar
Material: Polyester
Loops: Two Steel D-rings on back
Closure type: Snap, Buckle
Pros
It's made fraying-proof by hot-cutting the edges
The collar doesn't bleed when wet
Cons
It should be a bit more lightweight
Tester's Verdict
We love its nature-inspired patterns featuring colorful oceans, magnificent waves, national parks, and other art prints. Its stain and UV resistance properties keep this training collar looking as beautiful and sturdy as new for months. A win-win situation!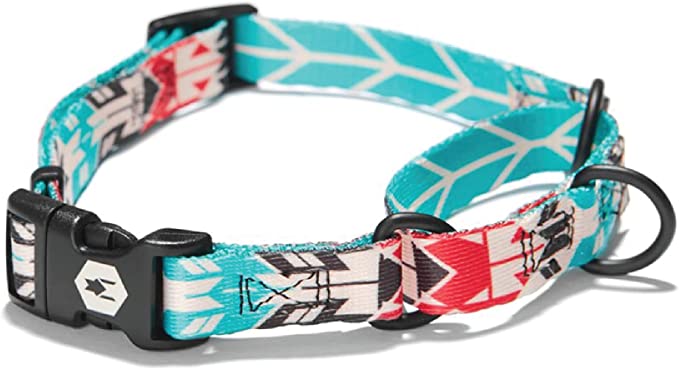 Wolfgang Martingale Collar
The price of "Wolfgang Martingale Collar" varies, so check the latest price at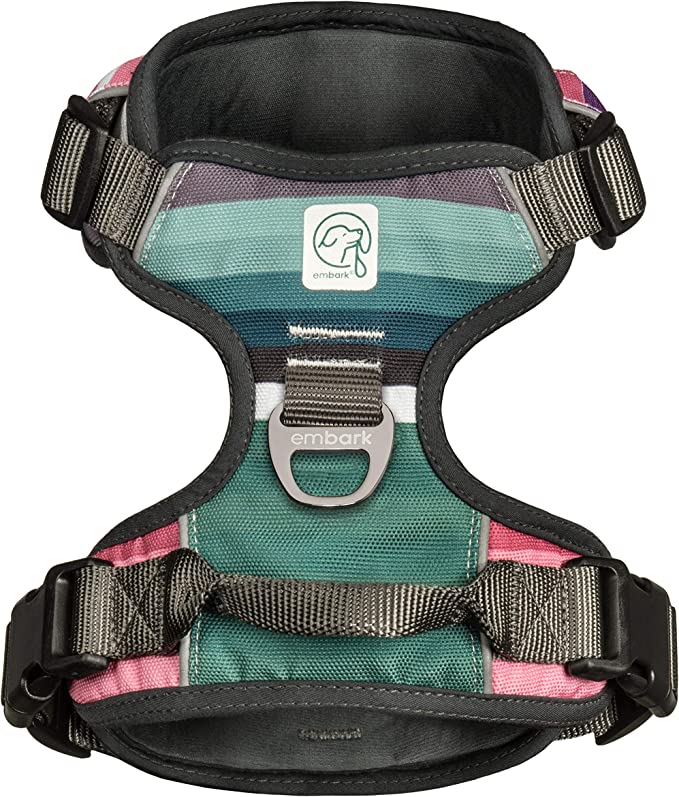 The last product on our list is an over-the-head harness which is known for its snugness. We all know how daunting it is to adjust a harness over and over again and that's why Embark designed this urban harness so that its fit adjustments stay put for hours. Besides this, this vest harness features a quadruple stitch using military-grade thread.
This exceptional stitch enhances the longevity of the product so you won't have to purchase another one, the next year. Another interesting addition to this embarks dog harness is its sewn-in name tag. Over this tag, you can write your pet's name to make it more personal.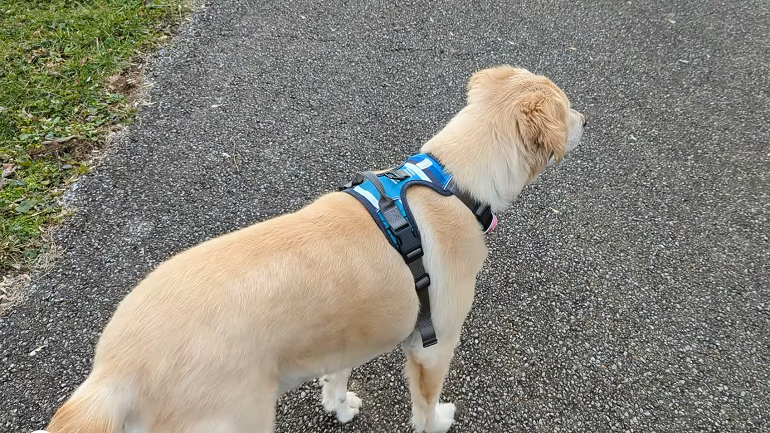 Specifications
Size: Small, adjustable
Color: Baja
Weight: 9.6 ounce
Type: No-pull vest harness
Material: Oxford, Nylon
Leash attachment: front and back clips
Closure type: Pull-on
Pros
Its quality doesn't drop on frequent washes
The harness doesn't spin which eliminates the chances of chafing
Cons
The name tag should be on the outer side
Tester's Verdict
This no-pull harness features two leash attachment points at the front and back ends, delivering more control over your dog's movement. It's a great option for large or medium-sized canines but a bit large for smaller pooches.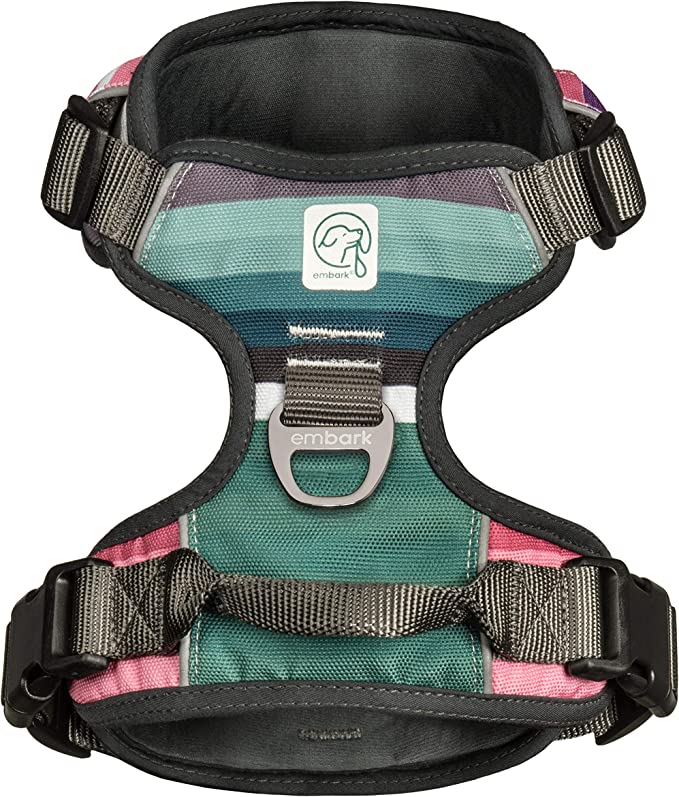 Embark Urban Dog Harness
The price of "Embark Urban Dog Harness" varies, so check the latest price at
Buyer's Guide: Things To Consider Before Buying No Pull Dog Collar
So by now, you've read about all the top-notch no-pull dog collars but still, we can't claim that each of them will be equally effective for everyone out there. Some of you might find even the ultimate best one, a complete failure.
Thus, to make sure you are investing your hard-earned wages only on the most worthy and effective anti-pull collar, here are the things you should consider before finalizing a purchase.
Size
Whether your dog will approve of your newly purchased anti-pull collar or not, depends upon its size. Remember that even if you buy the comfiest collar with excellent quality, such a collar will not bring any benefit to correct leash pulling behaviour unless it fits comfortably and snuggly to your dog.
So the very first thing you need to keep in mind while shopping around is to get a collar that is neither too tight nor too low. If it is too tight, your dog would not be comfortable walking in it. Besides, a too-tight collar or harness may also make your dog choked and even depressed. On the other hand, your dog will escape through it an ill fitting harness in a breath – putting all your precious investment in vain.
The general rule of thumb here to get the perfectly fitted collar to measure the neck size and buy a 2-inches bigger collar. For example, if your dog's neck circumference is 18″, you should get a collar of 20″. Experts say that the perfect collar is the one through which, when on, you can fit your two fingers. However, if you are planning to buy a harness, measure your pet's chest and girth and get the harness according to the same two-finger formula.
Material
No-pull collars are available in a wide variety of materials such as nylon, polyester, leather, velvet, oxford, etc. Of them all, nylon collars are the most common since it's a material having the highest tensile strength. And since an anti-pull collar has to go through so much pulling and chewing, manufacturers mostly preferred to use nylon webbing. Thus, if you have a large, heavy dog with high leash reactivity, we'd also suggest you go with a nylon collar.
On the other hand, some no-pull collars possess both nylon and polyester webbing. In such harnesses, nylon is used to make the outer or middle layer whereas polyester is used on the inner side due to its comfortable, cotton-like feel and high breathability. As a result of such mixed manufacturing, we get a collar that is both snap-resistant and abrasion-proof. Such sorts of collars are somewhat more expensive but they suit almost all sizes of dogs.
Another interesting manufacturing material that is being used nowadays to make no-pull harnesses is velvet. The main reason why the community seems so in love with velvet harnesses is their soft feel. Such collars are a good choice for dogs having less dense fur or those which are completely hairless. Just make sure the Velvet collar should has a tough base fabric since velvet, itself, is not very durable.
Your Dog's Temperament
Lastly and most importantly, you should consider your dog's temperament before locking the deal. Remember that not every dog can understand his lesson of don't-pull with a gentle pull collar. For example, pitbull and bulldogs won't take gentle pressure seriously and if you'd apply too much pressure, they might get overly furious.
In this case, you need to get aversive No-pull collars to make them learn their lesson. On the other hand, a comfortable, vest-style harness will be sufficient to correct the pulling behavior of sensitive, friendly dogs like golden retrievers. Similarly, some dogs get more aggressive when being pulled from behind whereas some other dogs find the front clip harness offending and thus, react accordingly.
Therefore, before you purchase a collar, check your dog's personality; how he reacts to corrections and training tools, what's his level of aggressiveness, etc. to reach a productive conclusion. 
You can also check out our guide on the best books for dog training.
Types Of No Pull Collars for Dogs
As stated before, there are numerous types of no-pull collars based on their mode of working. The most popular of them are as follows
Head Collar
Head collars, also known as head halters, resemble a dog's muzzle since they are designed to be put over your dog's head and around the back side of the neck. Such types of no pull harnesses are usually recommended for dogs who get easily distracted or are extremely stubborn.
Whenever a dog tries to yank the leash, a considerable amount of pressure is applied to the back side of his neck, resulting in moving his snout to the leash handler. In this way, you can control your dog easily without choking him or hurting him in any way, with positive reinforcement. Another benefit of this anti-pull harness type is that they are inescapable or chew proof.
Choke Collars
Choke collar, as the name indicates, works by choking your dog's throat slightly, and therefore, they can't be considered safe or humane. If handled mistakenly, they may cause serious neck and trachea injuries to your dog. Although, there's no doubt about choke collars' effectiveness since they hold a solid reputation to correct even foster dogs.
If your dog is way too aggressive, giant, and with heavy muscle mass, such choke collars may help you but still, we won't recommend them to be used by inexperienced dog owners or anyone who is not a professional dog trainer.
Martingale Collars
Martingale collars work exactly the same way as choke collars do – just a bit gentle. It resembles a regular collar since it doesn't come with any extra padding or so many adjusting straps. The most highlighted aspect of martingale collars is their super small size.
And that's why martingale no pull collars make an ideal choice for overly excited smaller dogs, pups or the dog breeds having slender necks & small heads. When your pup pulls the leash, these collars choke his neck gently, making him correct his behaviour. So, if you want to make your pup leash trained and don't want to try aversive training gadgets, a martingale collar will serve as a safe and effective way for canine education.
Prong Collars
Prong collars are probably the most aversive dog training tool. They consist of a metal chain with so many metallic prongs welded in it. These prongs are sometimes covered with rubber caps but mostly they feature bare, blunt prongs, directed towards the dog's neck.
Whenever a dog pulls the leash, these prongs apply pressure and bite into his skin, making him prevent pulling immediately. Many people have confirmed that with a prong collar, they have successfully corrected the leash-pulling behavior of their impossible-to-correct pets, just in 1-2 days. No doubt these dog collars are effective, but it's still advised to try other dog harnesses (humane and gentle once) before moving towards this option. Also, don't forget to get veterinary guidance on using such training collars.
Conclusion
We hope you would have found this article helpful to source your ultimate best no-pull collar. We tried our best to state everything with complete transparency so you are completely aware of what and what, not a product has to offer you.
Remember that correcting a dog's walking habits and training him to calmly walk on a leash is probably the most difficult task as a dog owner. Although many dog harnesses and collars can mitigate this job but still, you should not expect a miracle since it's only regular training that will bring you the desirable results. So be consistent and hopeful that one day, your canine friend will agree to your peace-treaty offer.