Originally published on March 30, 2023, this article has been updated on October 10, 2023 to reflect the latest research and statistics. Our editorial team has ensured you're viewing the most current data on this topic. Need help or have a question? Email us.
Meat to Americans is more popular than Elvis Presley, Michael Jordan, and Taylor Swift put together. And there's no end in sight for the meat industry. The "machine" spits it out like the ocean produces shells.
This article gives you the facts about meat consumption in the United States. No doubt, people need to eat. But I believe these numbers are shocking and should, at times, be embarrassing due to the gluttonous overkill the demand creates.
Total transparency: I'm a pescatarian. I eat fish but no other meat and have for almost 30 years (I've previously been a vegan and a vegetarian). Having said that, I'm approaching this with a wide-open mind and only want to share the truth with you.
So, let's look at beef, pork, and poultry consumption to see how it all adds up.
Top 10 Eye-Opening Stats
The Great Meat Debate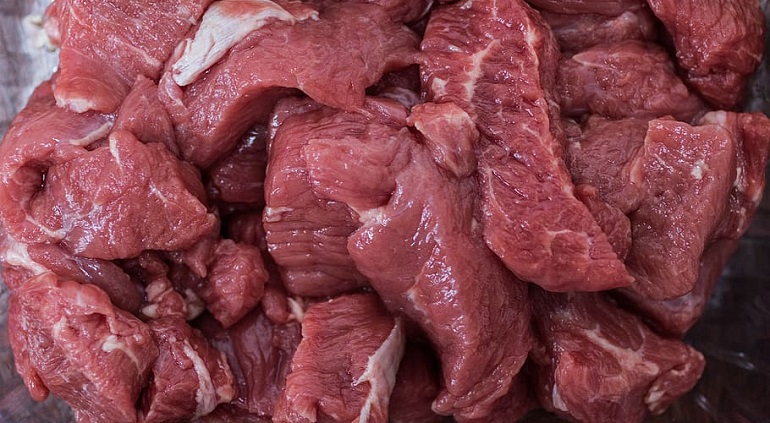 There's just no substitute for meat. I've tried. Sure, there's the odd really tasty veggie burger, but when it comes right down to it, nothing beats a good steak.
The North American Meat Institute talks about meat like this:
It provides essential nutrients. (Proteins that contain 9 essential amino acids, iron, magnesium, zinc, B-vitamins, and more)
It creates/sustains jobs. (The meat and poultry industry provides 5.4 million jobs.)
It gives us the opportunity to help our neighbors. (In 2017, the top four export markets for U.S. beef were Japan, South Korea, Mexico, and Hong Kong.)
But how much is too much? The decision is yours to decide whether to politely decline or gobble it up when someone passes the turkey. Now, let's get into the meat of the matter.
Meat Consumption USA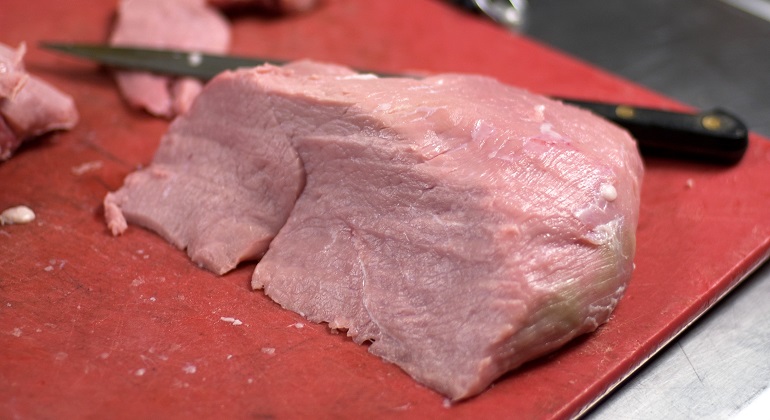 According to the Latest USDA Forecast, Based on Per Capita Retail Weight, US Citizens Had Access to 224.6 Pounds of Red Meat and Poultry in 2022. (USDA)
Over the last decade (2012–21), per capita meat disappearance has increased to 22.5 pounds. To me, access has given rise to excess. The forecast is looking at an increase in 2023 as well. Meat consumption per capita has risen over the last decade (2012–21), with an increase of 22.5 pounds. (source)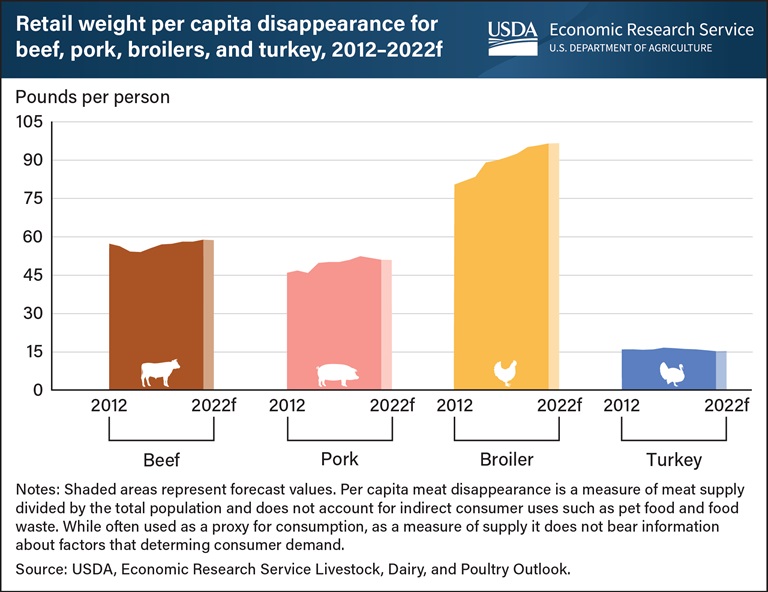 This forecast is 0.2 pounds lower than last year and 10.3 pounds higher than the 2012–21 average.
Meat supply for domestic markets was predicted to decrease slightly in 2022, with a drop in red meat offsetting a rise in poultry. Per capita meat disappearance has been steadily increasing over the last ten years.
In 2020, Per Capita Meat Consumption in the US Reached 264 Pounds per Person. (University of Illinois Urbana)
Per capita consumption increased during the years 2015-2019. In 2020, during the pandemic, people stayed home, which likely caused more meal planning. Meat consumption is measured in thousand tonnes of carcass weight (except for poultry) and in kilograms of retail weight per capita. (source)
In 2017, America Ranked Second Highest After Hong Kong in Meat Consumption. (Our World in Data)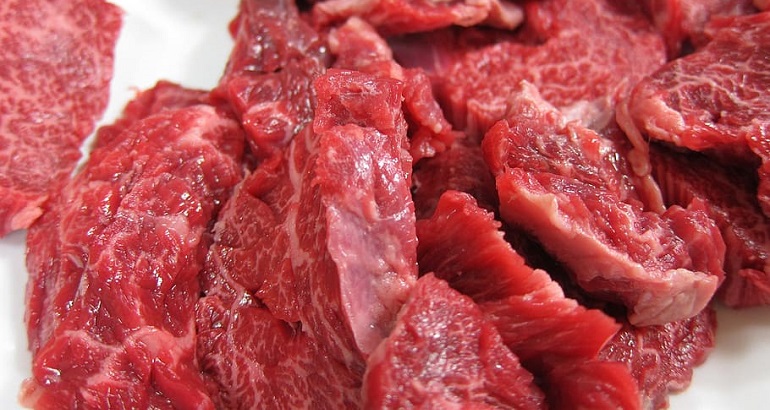 In 2017, the total per capita meat available for consumption in the US was 126.74 kg, and in Hong Kong was 136.24 kg. So America came in second behind a place smaller than Texas that has that much meat consumption. I don't think that's something to be particularly proud of.
Since 1961, the Total US Meat Consumption Has Increased by 40%. (Sentient Media)
In 2017, the U.S. Department of Agriculture (USDA) reported an interesting discovery. Americans are eating more meat than is recommended by national dietary guidelines.
According to Global Meat and Poultry Trends, Meat and Poultry Consumption in the US Is Expected To Increase by Almost 1% Each Year Through 2023. (IFT)
It is predicted that there will be an increase of less than 1% in meat consumption in the US each year through 2023. However, higher projected gains are projected elsewhere. Most notably, nations in Africa and the Middle East are forecast to be at the top of the list in meat consumption.
The Meat Consumed by Females in the US Is One-Third Less Than Men. (Medium – Washington State University)
Data from the US suggests that women's meat consumption is roughly one-third lower than that of men. Are we surprised by this? Since 1946, the US Census Bureau has reported there is about a half-and-half ratio of men to women. Now, this surprised me. (source)
Meat Consumption per Capita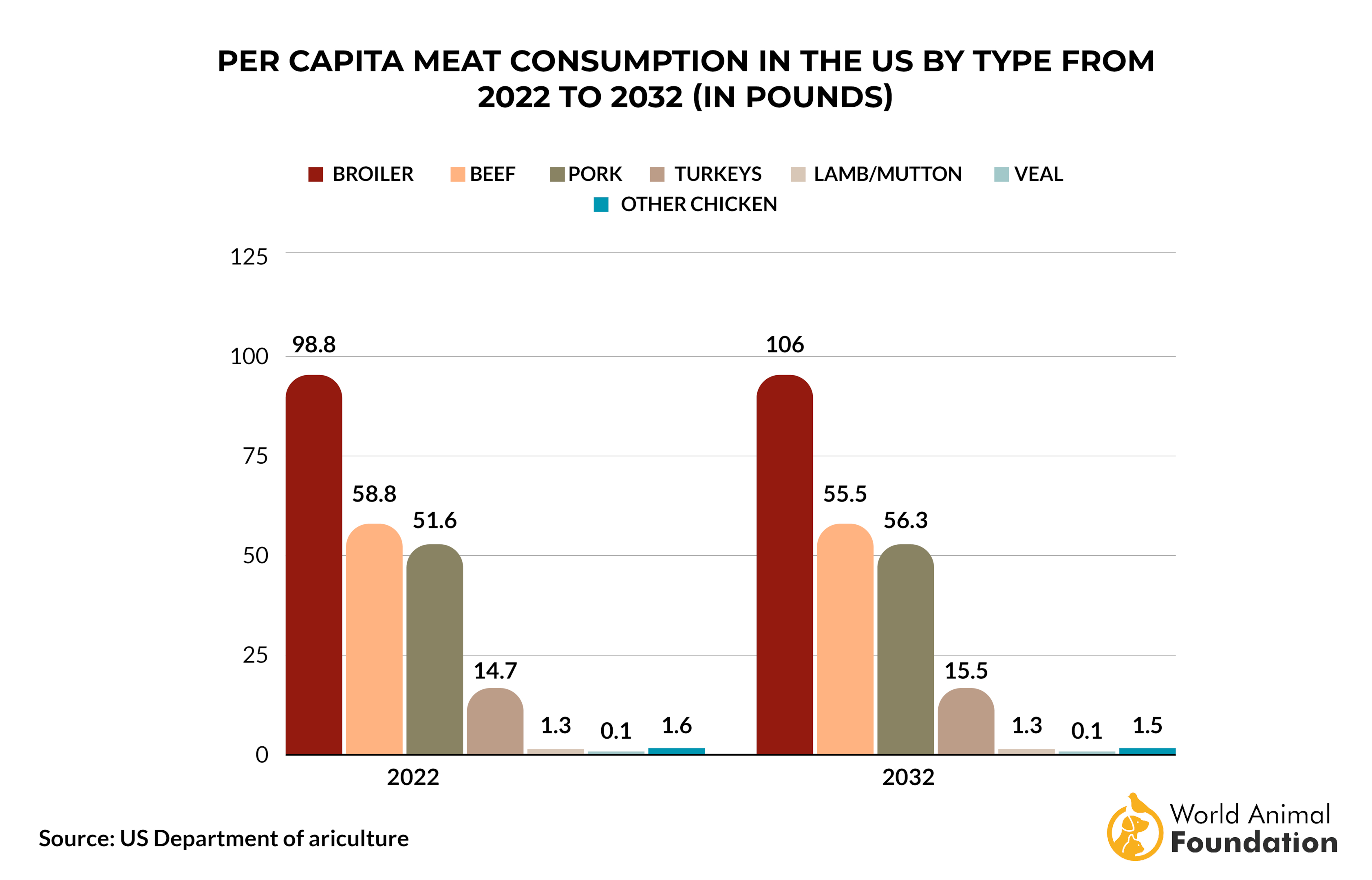 Below is the detail of the most consumed/popular meats in the US:
Broiler (98.8 pounds) – Chickens, ducks, geese, guinea fowl
Beef (58.8 pounds) – Bulls, cows, calves
Pork (51.6) – Piglets, 1.5 to 3 months old; the fattening pigs, for pork and bacon, 4 months to one year old; the older pigs, such as sows (female pigs) and boars (uncastrated male pigs).
Turkeys (14.7)
Lamb/mutton (1.3)
Veal (0.1)
Other chicken (1.6) – Ducks, geese
Poultry is noticeably ahead of all other meats. I think it makes sense since chicken is far and away the favorite meal choice. You'd get a better idea about its popularity after learning more about how many chickens are killed each year.
Beef Consumption in the US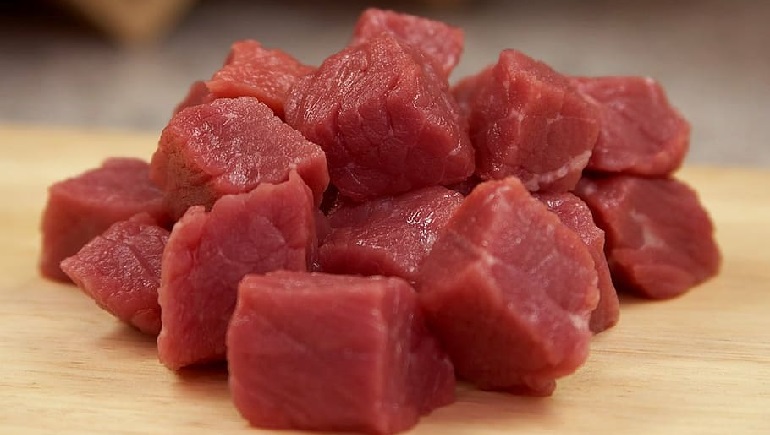 According to the Latest Stats, Beef Consumption in the US Is 30 Billion Pounds. (USDA)
This stat is assessing the year 2021. It's a new high and an increase of 8.7 percent from 2020.
The Latest Stats of 2023 Show the Beef Consumption Per Capita in the US is 58.8 Pounds. (USDA)
As compared to 2021, there is a little disappearance of red meat consumption in the US in 2022. The "steaks" are rising. How much is too much when this statistic affects the climate and the horrific way animals are treated in slaughterhouses?
The Veal Consumption Per Capita in the US Is 0.2. (USDA)
This stat was for 2021. In 2011, veal consumption was 0.3 lbs (less than 1/2 pound).
The Annual Beef Consumption Per Capita in 2010 Was Higher, i.e., 59.3 Pounds. (National Chicken Council)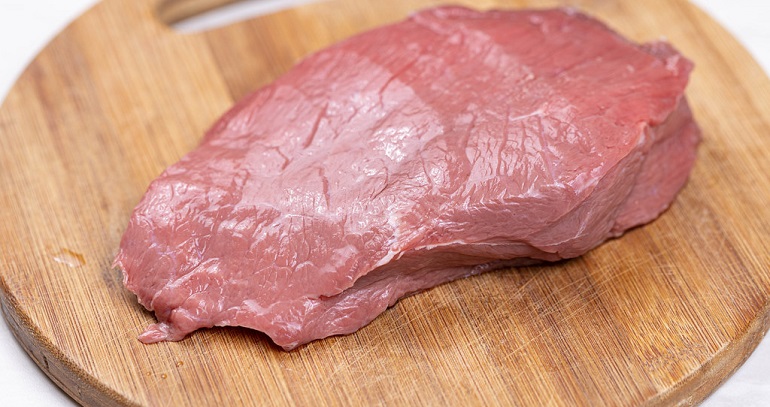 In 2010, per capita beef consumption in the US was 59.3 pounds, nine years later, in 2019, we were second only to Portugal in annual beef consumption per capita. The exceptions were poultry (America, 59 kg to Portugal's 33 kg) and beef (America, 38 kg to Portugal, 19 kg).
After Argentina, the US Has the Highest Beef Consumption in the World. (Sentient Media)
In 2021, the U.S. was second in the world, after Argentina, for the highest consumption of beef and buffalo.
In 2019, 41 Million Cows Were Raised for Beef and Dairy. (USDA)
We might be hungry when we go for a burger, but are we going hungry? Although I believe that animals are sentient (they can feel emotions), I don't believe meat should never be eaten by anyone in the US…
There are nutrients in it people need. We have great poverty and a lack of food for families, and sometimes people just want some ribs.
But when we're killing 41 million cows (in 2019) inhumanely, that's another issue; something has to give. We've taken advantage of our food wealth.
You can also check what state produces the most beef in the United States.
The Per Capita Beef Consumption Increased From 32 Pounds per Person in 1932 to 88.8 Pounds in 1976, but Since Then, It's Gradually Decreasing. (USDA)
In 1976, the highest amount of beef was consumed by Americans. i.e., 88.8 pounds. Yes, consumption has slightly dipped, but consider this: beef consumption in the United States reached a new high in 2021 when 30 billion pounds were consumed.
Pork Consumption in the US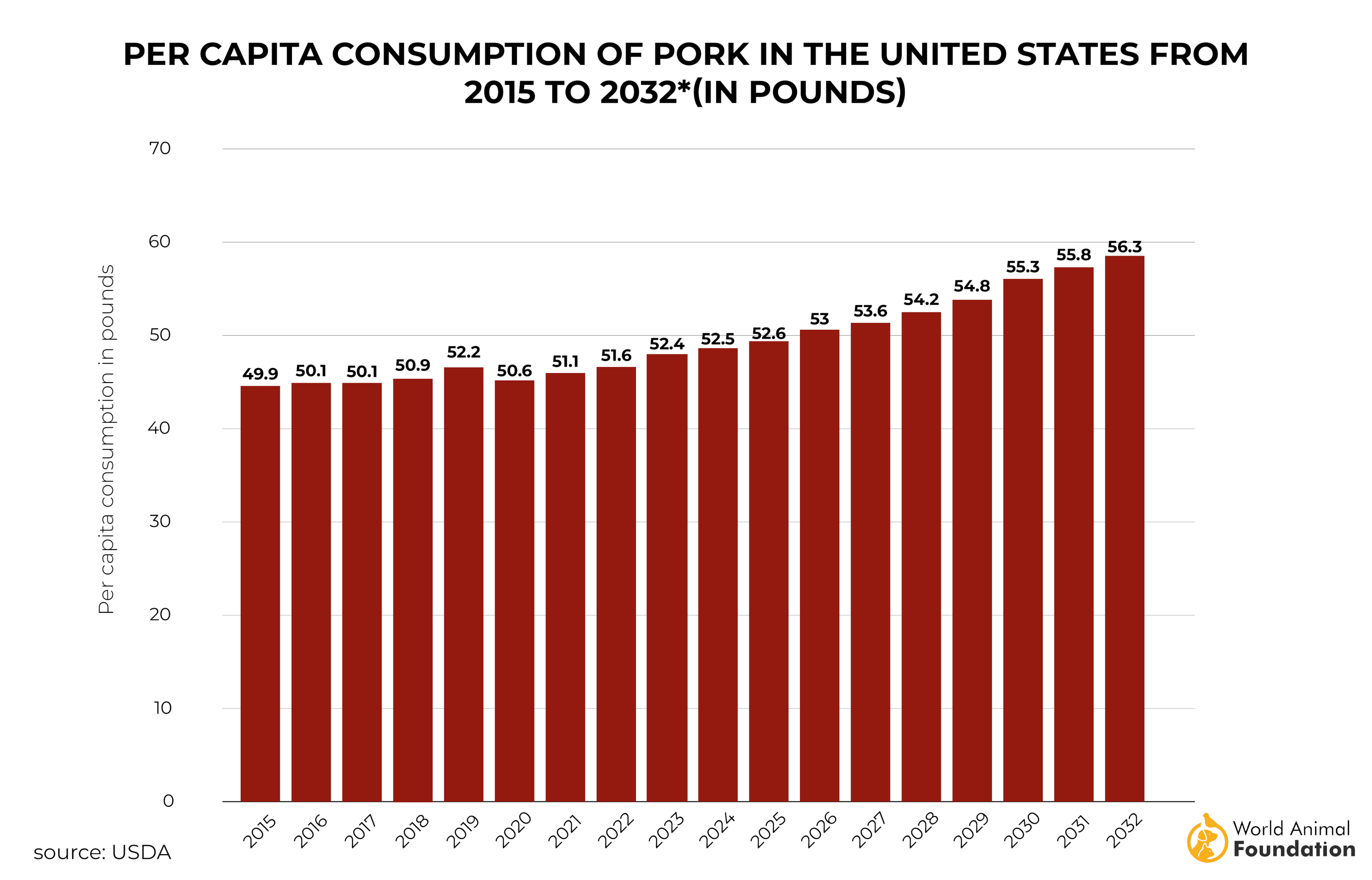 The Pork Consumption Per Capita in the US in 2022 Was From 51.1 to 51.6 Pounds. (USDA)
Pork is a popular meat choice in the US and is enjoyed in various forms, such as bacon, sausages, pork chops, and ham. The consumption of pork is influenced by factors like taste preferences, cultural traditions, and availability.
The pork consumption forecast for 2023 is estimated to be 52.4. The USDA projects it will gradually rise each year through 2032.
37.117 Billion Pounds of Pigs Were Slaughtered in the US in 2021, From Which 27.634 Billion Pounds Were Utilized for Domestic Foods. (NPPC)
Of those hogs, 7% are at farms with less than 2,000 head inventoried, 20% are at farms with 2,000 to 4,999 head, and 73% are at farms with 5,000 or more. The number of Americans who consumed bacon in 2020 was 268.04 million.
Per Capita Pork Consumption in the US Was Highest in 2019, i.e., 52.4 Pounds. (USDA)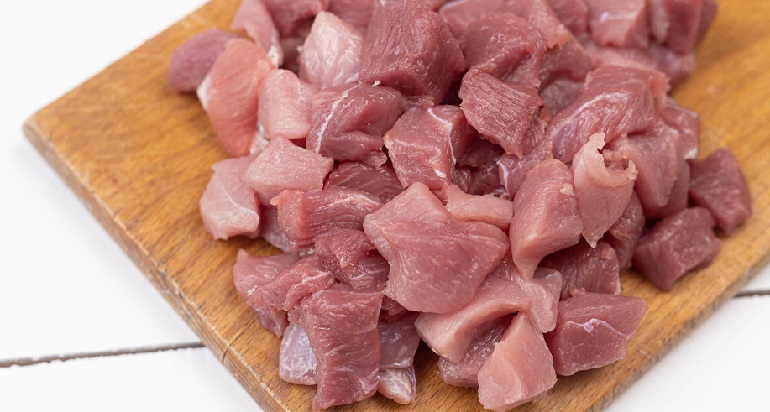 It is forecasted to be 52.4 again in 2023 and then gradually increase to 56.3 in 2032. Keep in mind this is only pork consumption.
It Is Estimated in 2024, 28 Billion Pounds of Pork Will Be Produced. (USDA)
In 2021, the forecast for pork production in 2022 was to be over 28 billion pounds. But the USDA had expected pork production for the same year to be 27.3 billion pounds.
Poultry Consumption in the US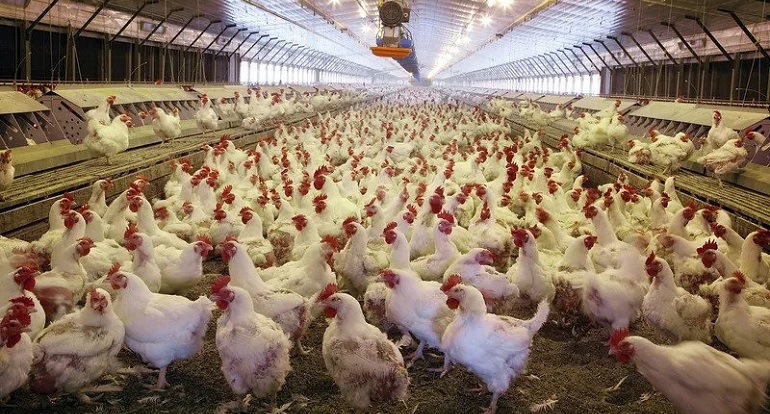 The Annual Poultry Consumption in the US Per Capita in 2022 was 115 Pounds. (USDA)
This statistic is projected to increase steadily through 2031. One of the reasons why poultry is so popular is due to consumers learning how much healthier it is than red meat.
14.7 Pounds of Turkeys Per Capita Were Consumed by Americans in 2022. (USDA)
Since 1970, turkey consumption per capita has almost doubled. Consumers have been educated on the nutritional value and have responded in kind. But the annual per capita consumption of turkeys has decreased from 15.4 pounds in 2021 to 14.7 pounds in 2022.
Chicken Consumption in the US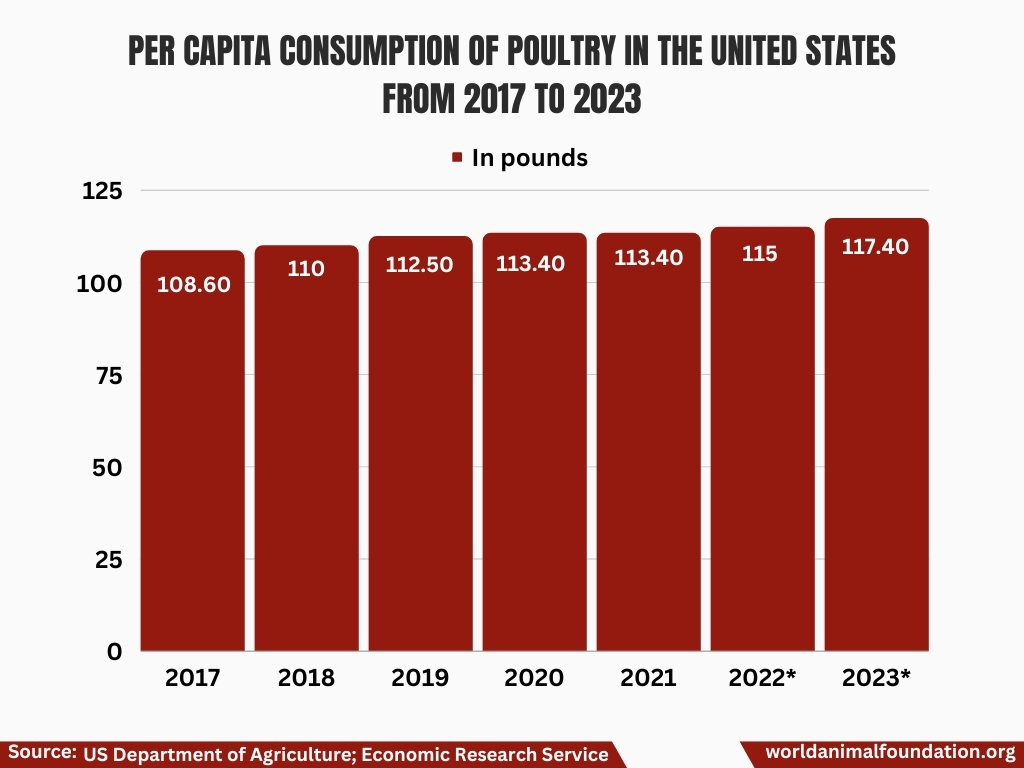 Annually, Almost 8 Billion Chickens Are Eaten by US Citizens. (Vox)
Chicken is the most consumed meat in the US. Poultry has practically taken over the meat industry. In retail weight, poultry beat red meat consumption in 2022 with 115.0 pounds poultry to 111.8 pounds chicken.
Since 1910, Chicken Consumption Has Increased by 540 Percent in the US. (USDA)
Numbers in 1910 were 10.1 pounds per capita and increased to 65.2 pounds in 2018. The consumption of poultry has more than tripled since 1961.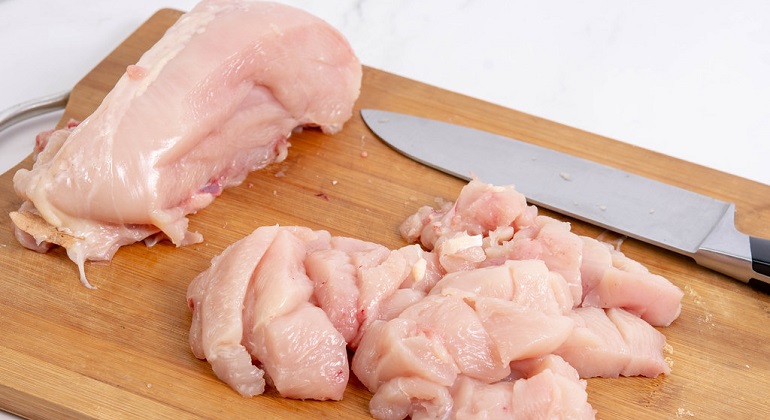 In 2022, 98.8 Pounds of Broiler Chicken Were Consumed per Person in the US. (USDA)
The forecast shows the number will increase to around 101.6 pounds per capita by 2031. The chicken industry is rapidly expanding.
Fish Consumption in the US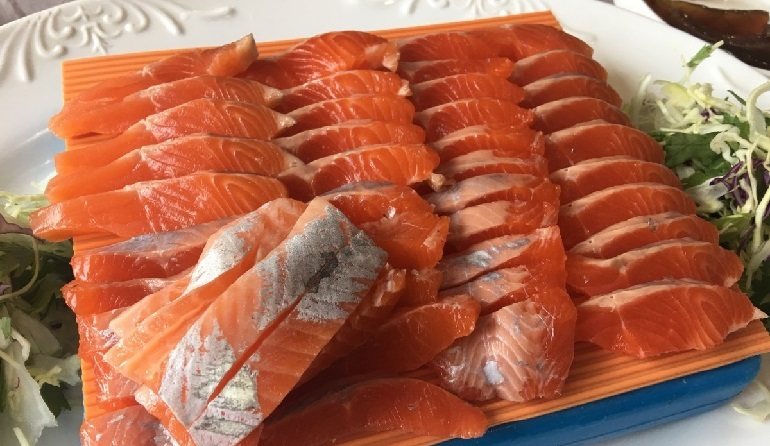 Americans Consumed 6.3 Billion Pounds of Seafood in 2019. (NOAA Fisheries)
Recently, it's been reported that US citizens consumed per capita 20.5 pounds of seafood in 2021. Although in some religious practices, fish is not considered to be meat, according to science, fish is meat, so we'll consider it as such.
In 2019, Americans Consumed 19.2 Pounds of Fish and Shellfish Per Capita. (NOAA)
In 2018, there was only 0.2 pounds less consumption per capita. Apparently, Americans weren't catching on to the benefits of eating fish. (source)
Commercial and recreational fisheries play an astronomical role in the US economy. In 2019, US commercial fishermen landed 9.3 billion pounds of seafood. It was valued at 5.5 billion dollars.
The USDA's Dietary Guidelines Recommend People Eat Two 4 Oz Servings of Seafood Every Week. (USDA)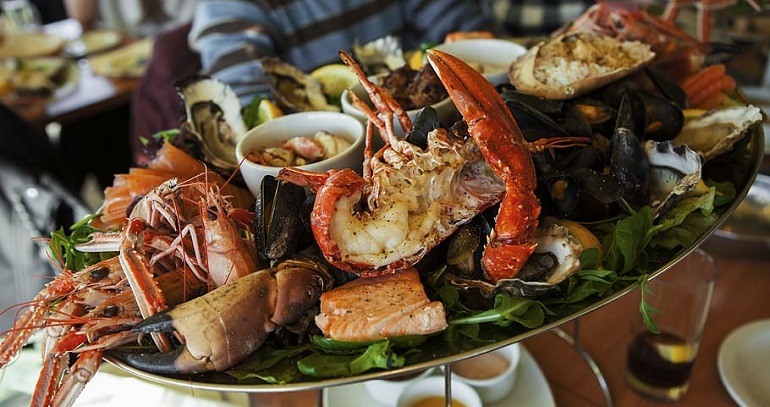 It is recommended by USDA to eat 8 ounces of seafood weekly. At least the government is aware of the benefits of fish. But they don't always tell us the truth. Case in point:
NOAA Fisheries (government overwatch) states that when consumers buy fish caught and harvested in the US, they can know "…it has been caught or farmed responsibly."
But not so fast…
There are marine mammals that have become extinct due to overfishing and waste runoff from fisheries, and more species are in danger of becoming so.
World Wildlife Fund also explains how commercial fishing waste and ocean pollution can change the reproduction and size of fish and how that affects the rest of the ocean.
What this means to consumers of meat/fish products is since fish are being irresponsibly caught and processed, adopting a vegan diet is a responsible choice. It will produce less demand for fish.
Meat Consumption Trends
Chicken Has the Highest Per Capita Meat Consumption Than Beef and Pork. (Farm Doc Daily)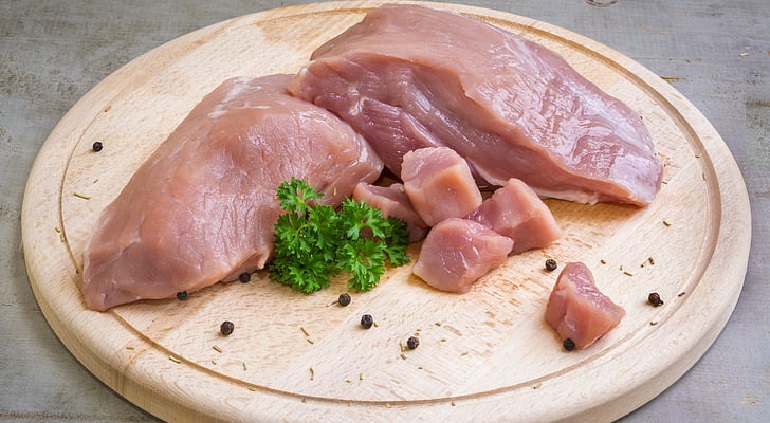 There has always been a shift in trends when it comes to consuming chicken, beef, and pork. But now, chicken has the highest per capita meat consumption.
In 2021, meat consumption per capita was 96.6, and total poultry was 113.4. In 1960, the total red meat was 133.0, and the total chicken was 34.2. Yes, they were that far apart.
In 1999, Beef Consumption in the US Was Higher Than Chicken and Pork. (Farm Doc Daily)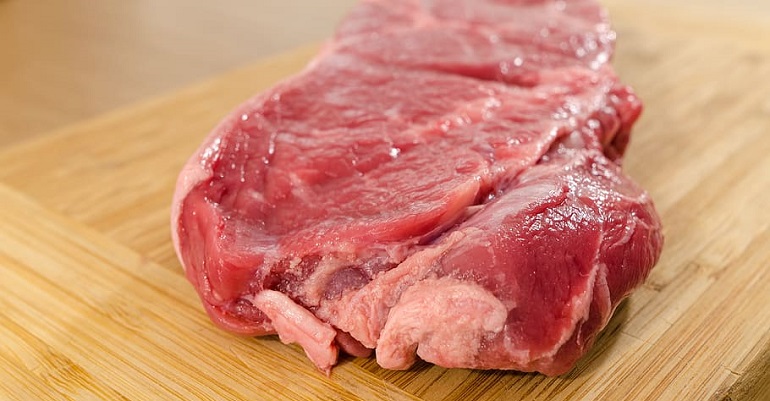 This stat clearly shows how much real estate the poultry industry has gained since then. Forecasters don't see that changing any time soon.
Pork Consumption Has Remained Stable From 1999 to 2019. (Farm Doc Daily)
The stats were 68 pounds per capita in 1999 and, in 2019, 67 pounds. Americans eat 66.18 pounds of pork per capita annually. Chicken consumption increased: In 1999 – 89 pounds per capita, and in 2019 – 112 pounds per capita.
How Many Slaughterhouses Are in the US
According to Stats for 2023, There Are 2,886 Slaughterhouses in the US for the Production of Red Meat. (USDA)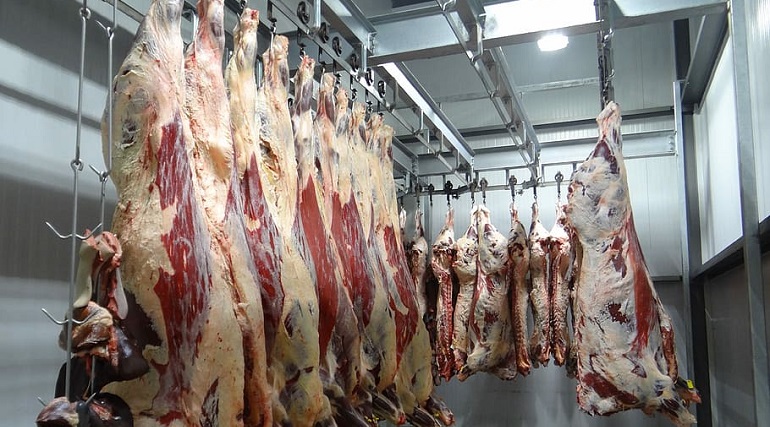 Slaughterhouses are establishments where farmed animals (cows, pigs/hogs, and sheep) are taken to be killed and harvested, primarily for food. The existence of 2,886 slaughterhouses in the US underscores the scale of red meat production in the country.
I would be completely remiss without saying that due to the high speed of slaughter that is necessary/demanded, animals are routinely abused.
As Per Stats of 2023, The Poultry Slaughter Plants in the US Under Federal Inspection Are 347. (USDA)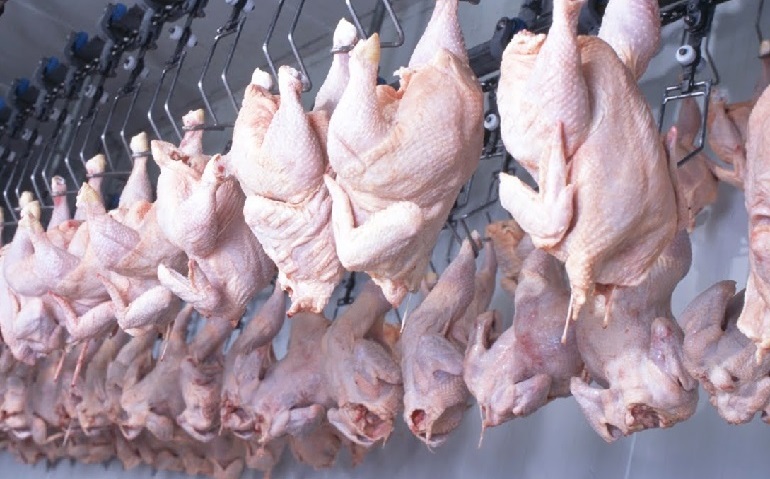 This stat is for federally inspected institutions only. This stat is for the year 2022. Young chickens were slaughtered in 38 states. Young turkeys were slaughtered in 32 states.
There Were 835 Federally Inspected Livestock Slaughter Plants in the US in 2020. (USDA)
Of these 835 plants, 670 slaughtered at least one cattle head. In the US, there were also 2,979 federally inspected poultry plants (slaughter and processing). Note: "Federally inspected" is key due to the fact that not all plants are inspected.
Each Year, More Than Half of the Cattle Are Slaughtered by Dozens of Cattle Houses in the US. (The Counter)
Top livestock and poultry slaughtering states:
Minnesota – Turkey
Nebraska – Cattle
Georgia – Chicken
Iowa – Hog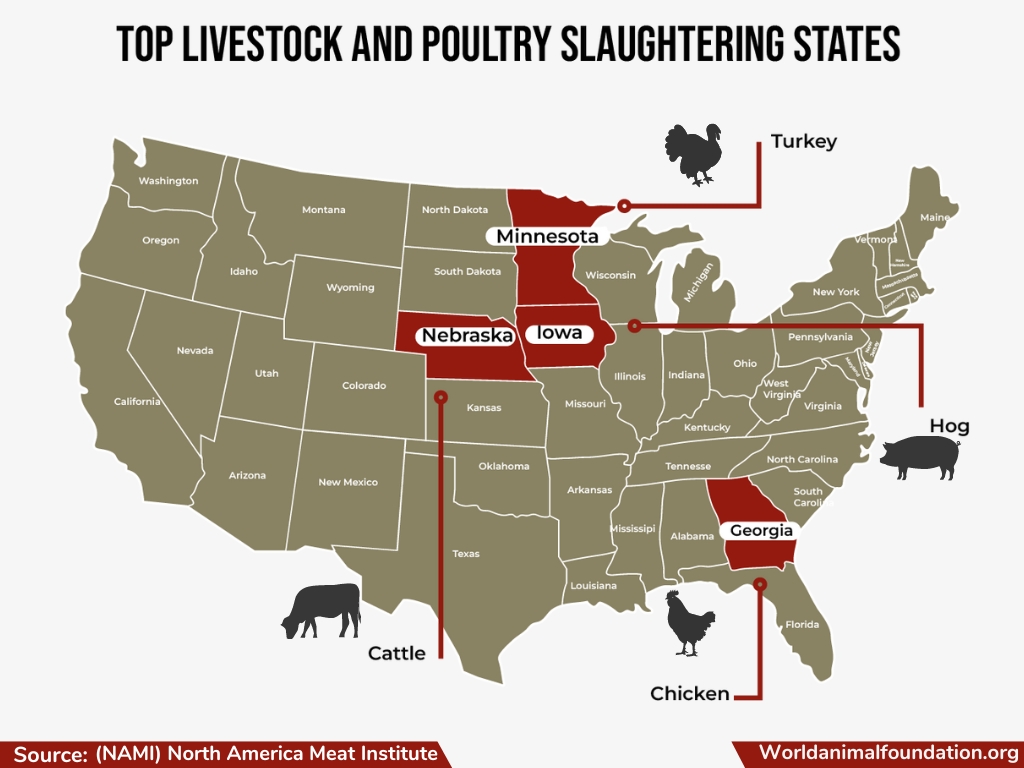 3,773 Plants in the US Process Red Meat, but They Don't Slaughter. (Choices Magazine)
In Fiscal Year 2018, in the US, there were 2,979 federally inspected poultry slaughter and processing plants. There are at least 29 cuts of beef and 6 cuts of pork.
How Much Meat Is Wasted in the US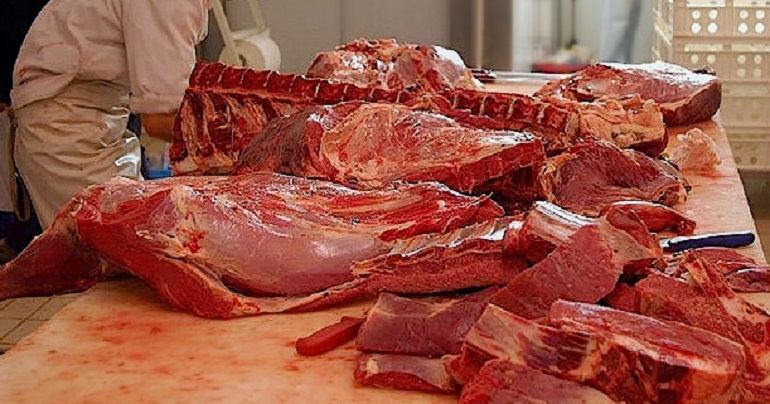 According to the USDA, Almost 30–40% of Purchased Food Is Wasted in the US. (USDA)
The USDA's revelation that nearly 30-40% of purchased food is wasted in the US is concerning, especially when considering meat products. We're a wasteful, First World country. The train is moving at out-of-control speeds with a broken track ahead.
A 2013 Report on Meat Waste Depicted the Percentage of Beef Waste in the US As 23.5%. (Counting Animals)
This means that out of all the beef produced, almost a quarter of it goes to waste, which has implications for both economic and environmental sustainability. (source)
The Predicted Pork Waste Was 32.1%. (Counting Animals)
In 2020, there was around 51 pounds of pig consumption per capita. The forecast is that it will stay steady over the next several years.
The slaughter process for pigs is unbearable and inhumane at the highest level. Gestation metal crates/pens, just big enough to hold a pig's body – 6 ½ feet long and 2 ½ feet wide – are used to confine sows, sometimes for months, in a holding pattern.
These crates are banned in some places in the world but still used in the US, although some states have passed legislation to increase their size.
The Estimated Chicken Waste Was 18.4%. (Counting Animals)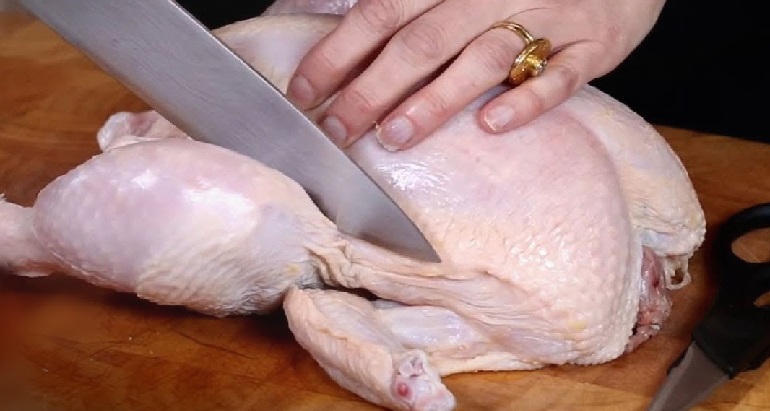 The "all meat" waste is 27.2%. By-products such as blood, liver, lung, kidney, brain, spleen, and tripe have good nutritional value but are largely left unprocessed due to low demand. By-products have even been fed to the animals themselves. There appears to be no conscience in the meat industry.
According to Oceana, 2 BILLION Pounds of Fish Are Wasted Each YEAR (Oceana)
2 billion pounds of fish is such a horrible number. The excess or unusable amount is used for pet food, fish meal, and oil. Fishermen discard around 20% of what is caught.
Bycatch is the catching of fish and ocean wildlife that isn't what is being fished for. It is one of the biggest threats to the oceans and has contributed to the dramatic decline of fish populations around the world.
When I was a teenager, I went on a shrimp boat with my dad. After they had brought up one net, I noticed a stingray caught as a byproduct lying on the deck of the boat on its back. I couldn't shield my eyes fast enough, and I saw his mouth gasping for air. I was sad. I was angry. The experience affects me even still.
(Note: I started crying quietly, and my father asked them to throw it back in. They did. What a win!)
The Meat Wasted at the Highest Level in the US Is Turkey, With an Estimated Percentage of 37.2%. (Counting Animals)
A 2013 study of USDA loss-adjusted food availability also reported beef waste was 23.5%, pork was 32.1%, and chicken was 18.4%. Our throw-away society must make major changes to help the climate and the animals.
The United States Meat Industry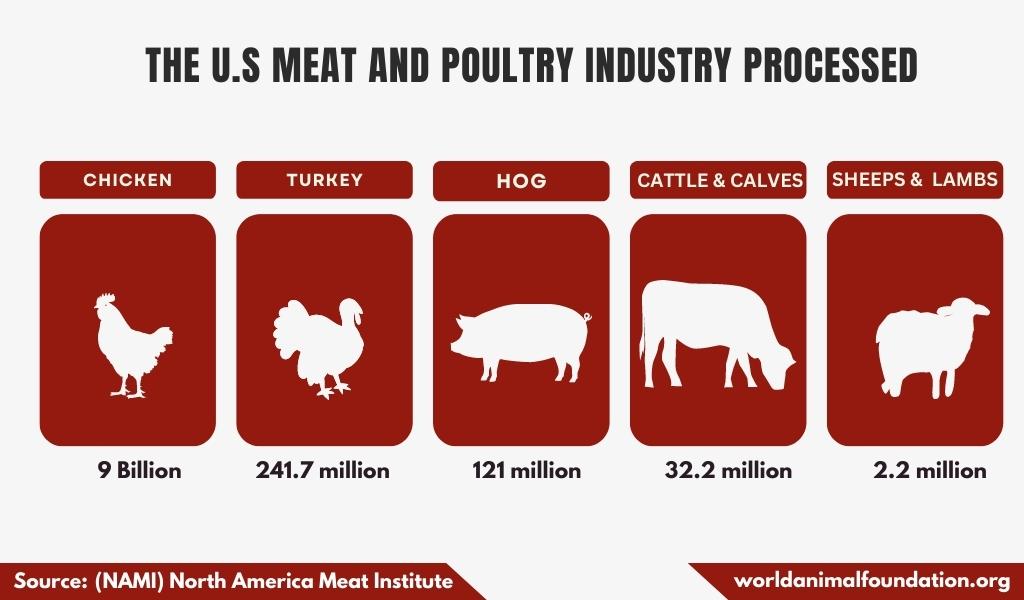 In the US Agriculture, the Meat and Poultry Industry Has the Largest Segment. (Meat Institute)
In 2017, meat production was 52 billion pounds. Poultry production was 48 billion pounds.
The Meat Industry Is Feeding More Than 326 Million People in the US. (Best Food Facts)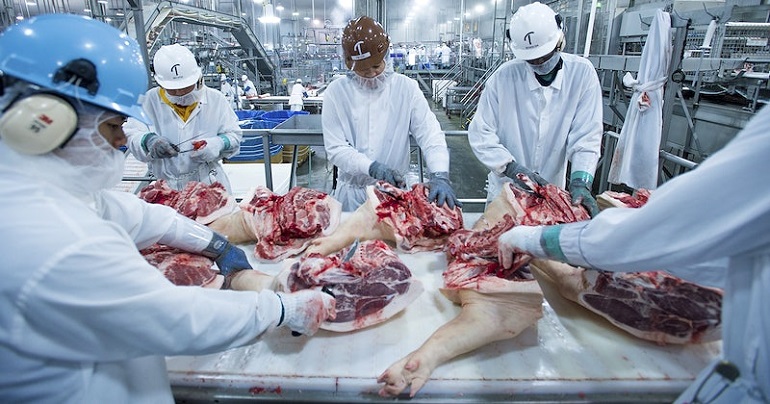 I stand by my comment that people in the US must eat. However, our agricultural/production services need a complete overhaul. The meat industry is winning, making billions of dollars yearly. We're dying of heart attacks and more.
The WHO report on meat outlines the health risks associated with meat consumption. Cardiovascular disease (CDV), and more:
Coronary artery disease – Heart disease is the leading cause of death in America. Eating red meat daily triples heart disease-related chemicals.
Hypertension – Red meat (and processed foods like hot dogs, sausage, and bacon) are high in saturated fats, cholesterol, and sodium. This can lead to hypertension (high blood pressure).
High LDL and total blood cholesterol – Red meat can raise levels of low-density lipoprotein (LDL) cholesterol, which is sticky and builds up in artery walls.
Stroke – Results largely depend on the type of meat being consumed. A high intake of red and processed meats is related to an increase in stroke cases.
9 Billion Chickens Were Processed by the US Meat and Poultry Industry in 2017. (Meat Institute)
For the same year, also processed were:
2.2 million sheep and lambs
121 million hogs
This is utterly uncalled for and a tragedy to the animals and for human beings.
The Number of Cattle and Calves Processed in 2017 Was 32.2 Million. (Meat Institute)
In 2017, American meat companies produced:
26.3 billion pounds of beef
25.6 billion pounds of pork
80.2 million pounds of veal
150.2 million pounds of lamb and mutton
In 2017, 247.1 Million Turkeys Were Processed by the Meat and Poultry Industry in the US. (Meat Institute)
In 2017, the poultry industry processed:
5.9 billion pounds of turkey
42.2 billion pounds of chicken
FAQ's
Is Meat Consumption Increasing or Decreasing?
It depends on whom you ask. Proponents of the meat industry declare meat consumption in all forms remains steady or is increasing. Whereas industries focused on introducing plant-based meals are saying meat consumption is decreasing.
It's probably somewhere in the middle. The Humane League says:
One study shows that meat consumption generally is remaining steady, with a slight decrease in per capita beef and turkey consumption but an increase in chicken.
Name the Largest Slaughterhouse in the US.
The largest slaughterhouse in the world is a pig and pork producer – Smithfield Foods, Inc., which is based in Smithfield, VA, U.S. It was founded in 1936. The biggest beef slaughterhouse in the US is located in South Dakota. Tyson Foods is the owner, and they kill 7,000 head of cattle daily.
Why Do Americans Consume a Lot of Meat?
Meat consumption has been ingrained in us since we were able to chew solid foods. Also, it tastes good, and due to that reason, Americans are gorging themselves with meat, not thinking of the devastation it's causing to farm animals and to our planet.
What Will Happen if Meat Consumption Is Decreased?
Air and water pollution would decrease. Animal agriculture is responsible for the global output of greenhouse gas emissions to the tune of 18.4%.
Many millions, if not billions, of trees would be saved, which greatly helps climate warming. Deforestation is mainly caused by the agricultural industry. This means the clearing of pastures for animals to graze and clearing fields for access/production of the crops that feed them. We're rapidly losing our tropical rainforests.
We would have LOTS more fresh water. Almost 20% of all freshwater use in the world is caused by factory farms. That doesn't include the water necessary to raise and slaughter animals.
We would save so much wildlife and certainly farm animals. Animals have become extinct, and more are headed that way due to factory farming.
We could save ocean life. Agricultural runoff – excrement – from fish farming travels into our oceans.
We could improve our health. Factory farms spread viruses and zoonotic diseases, which are diseases that can be transferred from animals to humans and vice versa.
We would save human lives. Heart attacks and other ailments from clogged arteries caused by meat are rampant in our society.
We would stop the abuse of and pain suffered by billions of farm animals. Animals are shot in the head, stunned but awake, and tortured in ways I can't even write.
Why Is the Term '4 Pounds of Red Meat per Year' Popular?
If each of us dedicated ourselves to eating only four pounds of red meat per year, climate change could be positively affected, and we would stop so much animal abuse from happening. All while still being able to eat meat.
Some Americans are coming around… One in four said they tried to cut back on meat in the last year, and 50% of them said environmental concerns were the major reason why.
How Much Meat Does the Average American Eat?
The USDA says that one American individual eats well over 200 pounds of meat, which includes poultry, per year.
Conclusion
I have never been one to catastrophize, but with this information, it's hard not to. I've written articles that have made me angry, sad, frustrated, and worried, and this is one of them.
I'm in complete agreement that meat tastes great. I'm a (previous) lover of meatloaf and ham myself. But I see absolutely no reason for the production of so much of it and the sheer abuse of animals that happens in order to produce it.
But there's more to protein than meat. Fish, soy products, beans, peas, lentils, nuts, and seeds all have protein.
It's no longer a matter of preference; it's a moral issue. Do you see the value in going meatless for one day a week or a month? The power is in your hands. What you put on your plate makes a difference to our world. It makes a difference to the animals.
As a pescatarian, I save the lives of animals directly and indirectly. I don't want a medal for it; I only want people to see what's really happening… the truth. It's up to you to decide what to do with it.