Whatever you choose at the end of this article is your choice and will be best for your dog, but before making any decision, you should give it a good read. Halo collar and Fi collar both have their standings in the marketplace. Fi smart collar and Halo collars are both considered smart dog collars.
Fi collar and Halo collar have their apps that keep a record of your best buddies' activity. They both act as smart fences, and every pet owner should have these collars for their furry friend. The comparison of Fi and Halo collar will help you decide which GPS tracking collar is best for your dog.
Features Compare: What Fi and Halo Offer Your Pups
Let's dig in to see which one stands out more and can be the best available option for your furry friend.
Fi Collar: Notable Features and Benefits
GPS Tracking
The GPS locator would notify you about your dog's location through the Fi smart collar app. This app also has an escape detection feature, and you can easily track your dog. No need to get panic if your dog escapes because the Fi collar won't let your dog disappear.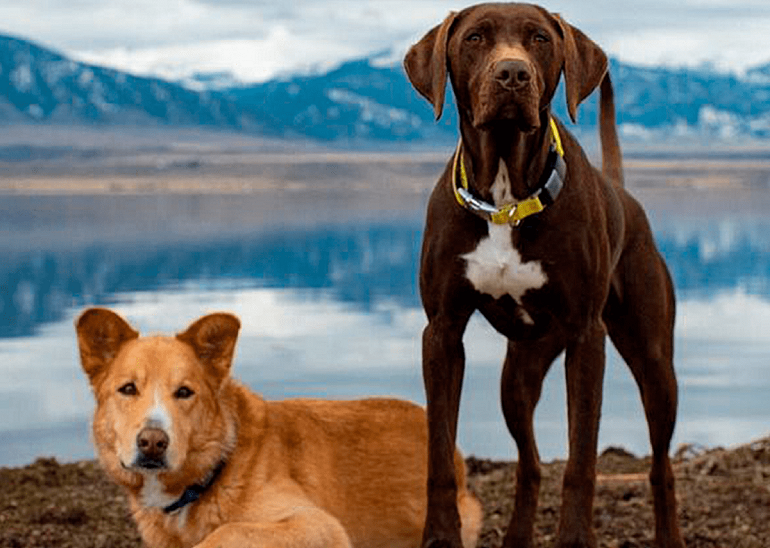 It has a LED light that guides the dog at night time. A GPS dog collar means a safer dog! Fi collar also displays the map of geo fencing that dog owners highly appreciate.
The ID tags that come along the Fi smart collar can be assigned to the individual dog for their tracking, and in the case of loss, a theft is alarmed. This dog fence is best for training your pet for their safety. Let your pets enjoy some outdoor activities!
The GPS can dynamically connect itself to nearby devices, and you can monitor your pup through the activity tracker anywhere. Also, the Fi collar ensures accuracy for real-time location.
Battery Life
The battery life of this smart collar is extraordinary, as it can last up to two days without getting charged. Unlike other dog collars, this one does not need charging as such. This virtual fence goes uncharged for days, and when the battery is low, the app and the collar would inform.
Bluetooth and Wi-Fi
No need to get hyped because this smart collar app is available both on Android and IOS. There exists a connection between the Fi app and the collar, which gives the alert signals to dog owners when their pups try to run away.
The invisible fence makes a connection with the Wi-Fi, Bluetooth, or even cellular services. It will connect to nearby connections itself and keep recording your dog's activity.
Works All Over the US
These smart collars are made for activity tracking, and any dog owner can get them because the Fi collar works all over the US. They also provide live chat support and a basic plan for keeping a record.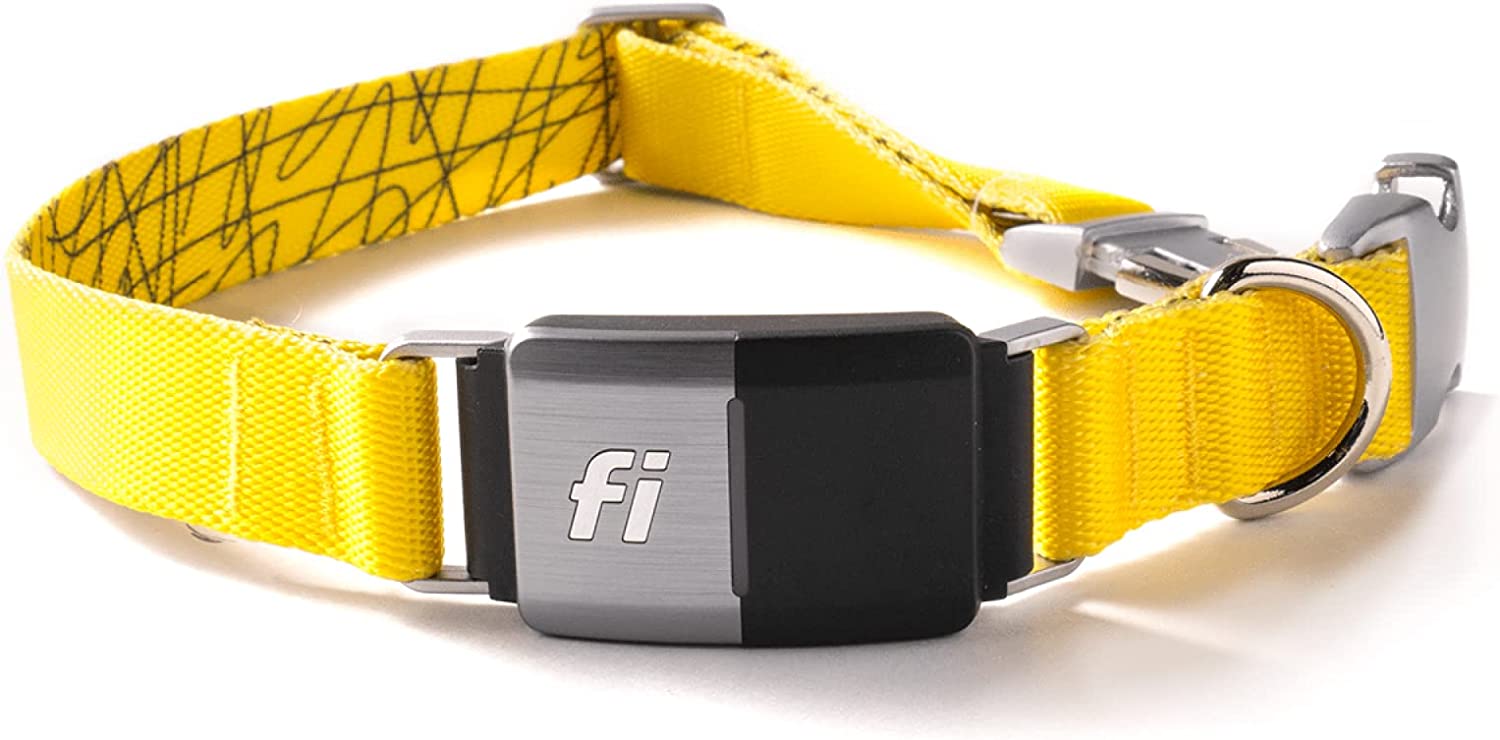 Fi Smart Dog Collar
The price of "Fi Smart Dog Collar" varies, so check the latest price at
Halo Collar: Notable Features and Benefits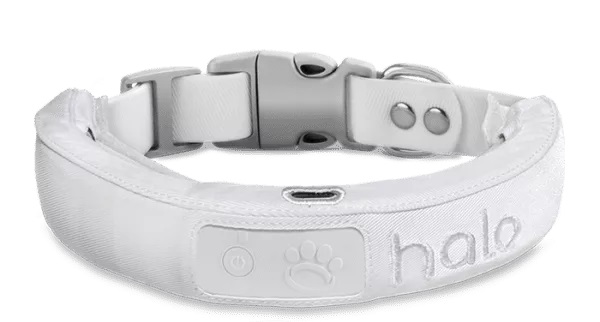 Smart Fences
Other dogs might have a physical fence that contains them in a restricted area, but this smart fence gives your doggy the privilege to move around freely and let the dog's parents enjoy activity monitoring, dog training, and usage of the latest technology.
Halo, introduced by Cesar Millan, offers features such as waterproof capability, and light functionality at night times. You can use this smart device outdoors in your backyard. Let your dogs move around and get enough exercise, as it'll keep your dog safe and active.
Activity Tracking
GPS tracking makes it easy for a dog walker to relish the open-air moments with their pups. It keeps a track of the dog's activity levels. The Halo collar enables theID tags that whistle when your pet is escaping.
Halo app gives categories of training mode which is based on technology using GPS location. The walk with your dog having a connection with the device is even more fun now. Halo smart collar comes with greater data storage capacity, and the dashboard displays the battery life and all-day activities.
Training Modes
Dog lovers! We have the solution to train your buddy for safe zones. Halo training tackles your pets in the best manner, which will teach them not to enter the dangerous area. The Halo collar receives the alert because of the geo-fencing done by the owners; either a whistle or vibration warns the pup.
GPS Location Tracking
You need to set up the GPS tracking for the Halo collar, and you can achieve that by simply setting up the invisible fence through an app.
At first, set your pup's Halo collar at some distance, like 4 meters away from your phone or any connection, and mark the safe zones. After setting up the zoned area, your dog can avail the unlimited features of tracking.
A Halo collar monitors your dog's activity throughout the day, and through any service, they stay connected to the collar. Your pet can walk alone, and GPS trackers will provide you with the real-time location.
Its battery can last one whole day thus, you do not need to worry about your lost pet! It's a better choice available in the market for activity tracker options.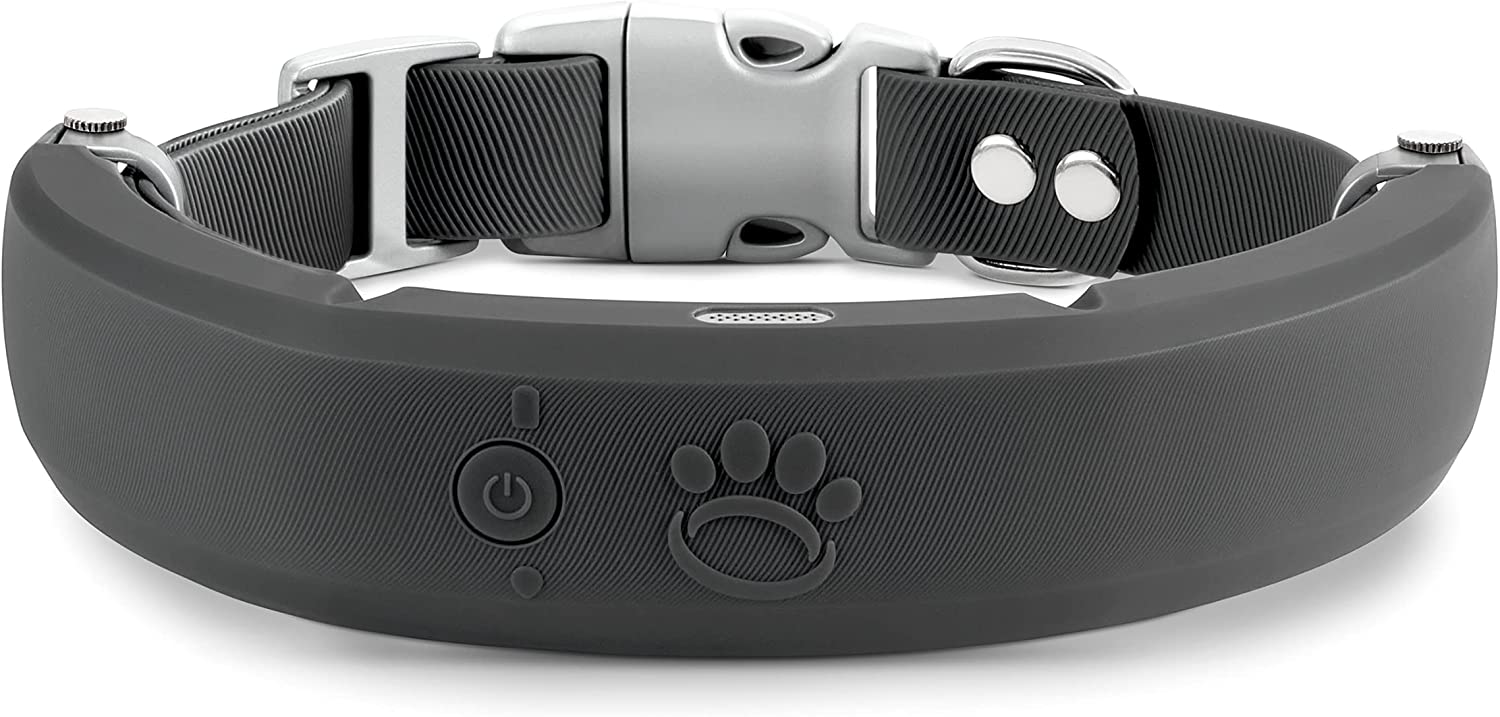 Halo 2+ with Cesar Millan
Use Code: CELEBRATE to get $375 off your new Halo Collar
App and Design Compare
We need to compare the specs for Fi and Halo collars in order to better understand the mechanism of the geo fencing.
Fi Collar
Built For The Outdoors
Fi collar is specially made for outdoor activities, and your pet can now explore the outside world free from danger while still being in the protection of the marked zones. The LED light which comes in the collar can be used for dark areas, which help your pet to move around carefully.
It has a tone mode setting for warning. It is not only waterproof but chew-proof too! Because your furry pet might have a habit of chewing the things around its neck!
It has an armored aluminum faceplate which means there are metal plates inside which cannot be chewed easily. No need to get your pup a new collar because they have it chewed!
Easy Activity Tracking on The App
Attention, all dog walkers, dog parents, and dog lovers! You can monitor your dog's sleeping pattern, keep an eye on the activity tracker, and count how many steps your doggy is taking in a day.
The Fi app comes with various plans for subscription, so you can unlock more features with greater access. Their prices vary according to the period you can get it for.
 Fi Collar
The price of "Fi Collar" varies, so check the latest price at
Multi-User Access
Your doggo can stay connected to multiple people at a time! It is not possible for you to keep an eye on them 24/7, and thus, the Fi collar allows you to connect more owners and dog sitters to the app, and together you can look after them.
Simply adding new people to your account would give them full access! You can also open a Fi account on another phone or any device of your choice.
Task Monitoring
Now it's easy for you to monitor the daily tasks of your doggy. The Fi app dashboard displays all-day tasks. This also helps to train your pet for achieving daily tasks assigned to them.
In task monitoring, you get to see the number of steps taken and how much exercise your dog has done in a day. This would motivate you to go on walks with your buddy to complete the daily tasks.
Halo Collar
Track Activity in the App
Wherever your doggy goes, the Halo app would notify you about their exact location and will help you locate them quickly if they have gone too far.
The Halo smart dog collar also helps in containing and correcting your pet if they are out of the zones marked as protected.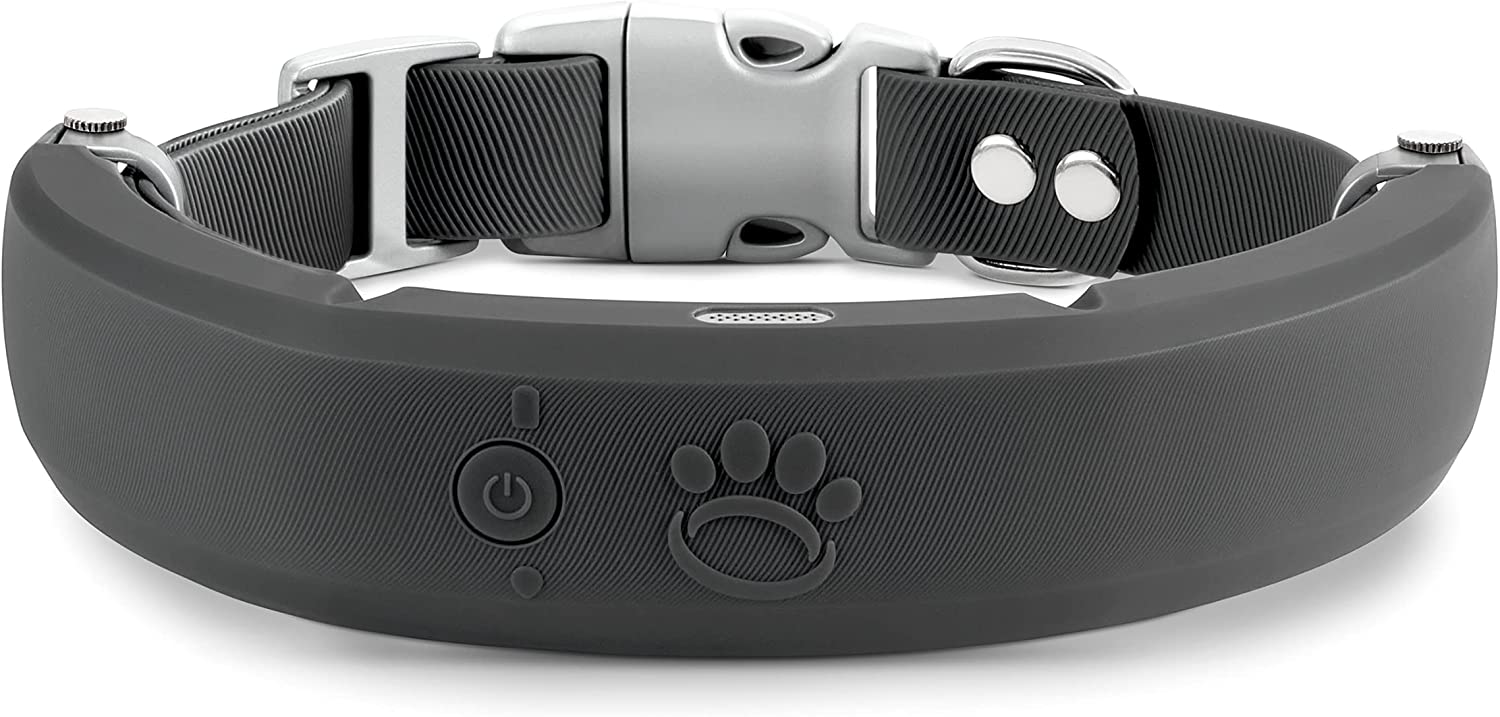 Halo 2+ with Cesar Millan
Use Code: CELEBRATE to get $375 off your new Halo Collar
One Size Fits All
The Halo company made all the collars of the same size, which needs slight adjustments according to your dog's size. It does not have small or large sizes.
You can say it's free size, and your doggo can fit in it easily. The straps which come with the Halo collar can be fitted according to the neck size of your dog.
Build for the Outdoor
The waterproof collar can be used for outdoor activities. Your doggo would be protected and yet can relish the fresh air. Fencing is made as per your requirements, and your pet can move around easily.
This is also the best device for stubborn dogs as they won't be able to reach any physical fence and will not try to break any barrier.
Training
A Halo collar is best for communicating with your doggy. They would be sending out signals to their devices around the neck, and if they are near the boundary, an alert sound would ring.
As soon as they move away from it, a message of a good job or good boy would ring in their collars. This would train your dog to stay within the protected areas and also will make them feel good.
Tips for Picking the Best Collar for Your Dog
You Should Pick Fi If
You want to keep yourself aware of smaller problems before they become bigger problems. This collar allows you to invite more people on the app so they can keep track of your pet.
Also, have different sizes of collars available for pets of various sizes. Comes at a good price and has great battery life. Radius up to 7 meters to cover the protected area. Friendly tone mode settings. Easy subscription plans for years. Have a variety of designs available.
You would be able to track the steps, sleep, and activity of your pet all in one device. It is chew-proof and water-resistant. Also, the GPS tracking does not need any connection, it will connect itself automatically to the nearest service.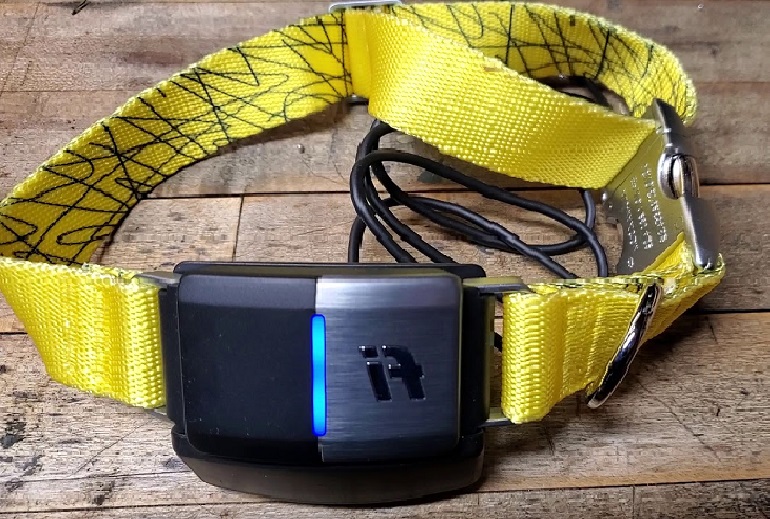 You Should Pick Halo Collar If
You want to have free-size collars for every size of pet you have. You have to get a basic plan which allows you to unlock all features. Keeps you informed about your dog if they are near marked zones and if they back off, send comforting messages.
These devices are waterproof, and battery life is good. Dog owners can track their pets through an app.
If you choose a Halo collar, you will be getting an activity tracker, training modes, the tone-only setting, and an invisible fence that can cover some good lengths. This one needs a constant connection to keep track of the live location of your doggy.
Conclusion
Whichever company you choose for your furry friend's protection, remember to check their specifications, long-term durability, and user-friendliness.
Price should be your concern, however, both collars seem almost equal. For Fi collar, you have to get a plan for an annual subscription or up to 3 years, while for Halo the price is costly.
We are hoping that, this Fi vs. Halo collar review has helped you in finding the best company collar, and you can now make a sensible choice!
To find out how you can avail the opportunity to get these collars, let us know if you have any queries in the comment box.