What would you do if your dog suddenly ran off? Maybe they saw a squirrel, a cat, or a ball… and just zoomed off in pursuit. Sometimes they get a bit too excited – but what if they can't find their way back to you?
If this is one of your greatest fears, you're not alone. And with 10 million cats and dogs going missing in the US every year, it's not an uncommon scenario.
Whether you want to avoid running through the park shouting their name or just want to keep an eye on where the dog walker takes them, a GPS pet tracker might give you peace of mind.
So if you're considering a new collar, forget a no-pull collar or a reflective dog collar. Instead, a GPS dog tracker might be one of the best dog collars for you.
Best Overall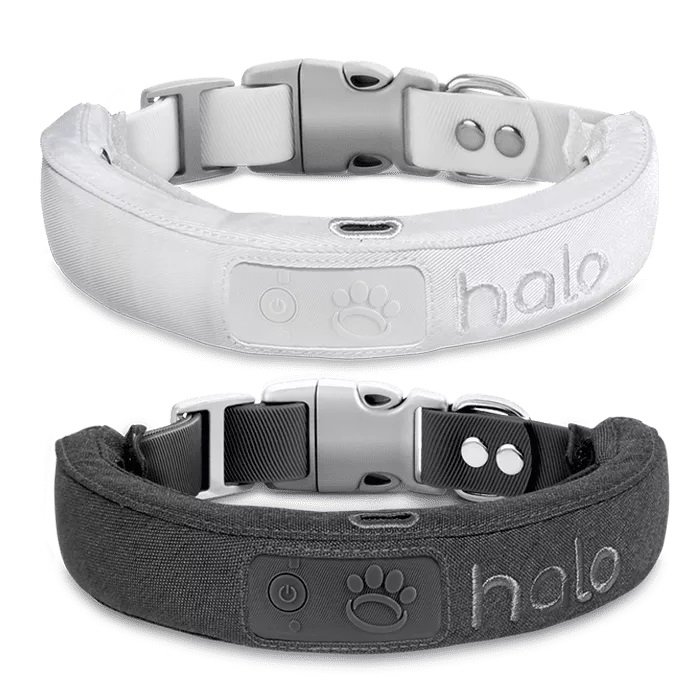 Halo 2 Collar
BRAND: HALO
SPECIAL FEATURE:
ALL IN ONE SAFETY SOLUTION
Best GPS Fence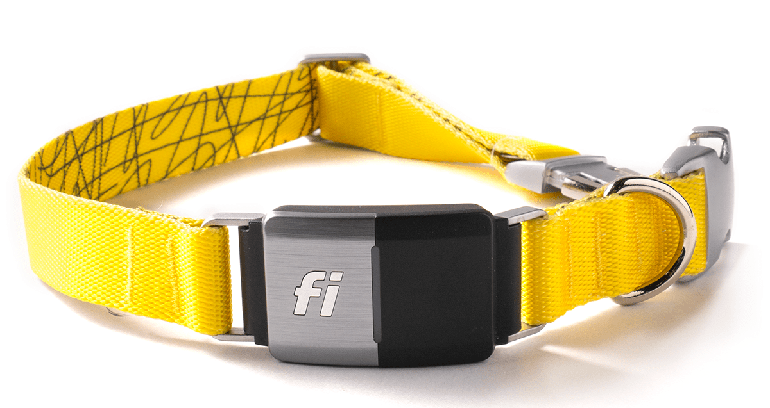 Fi Smart Dog Collar Series 2
BRAND:FI
SPECIAL FEATURE:
GPS TRACKING
Best Premium Collar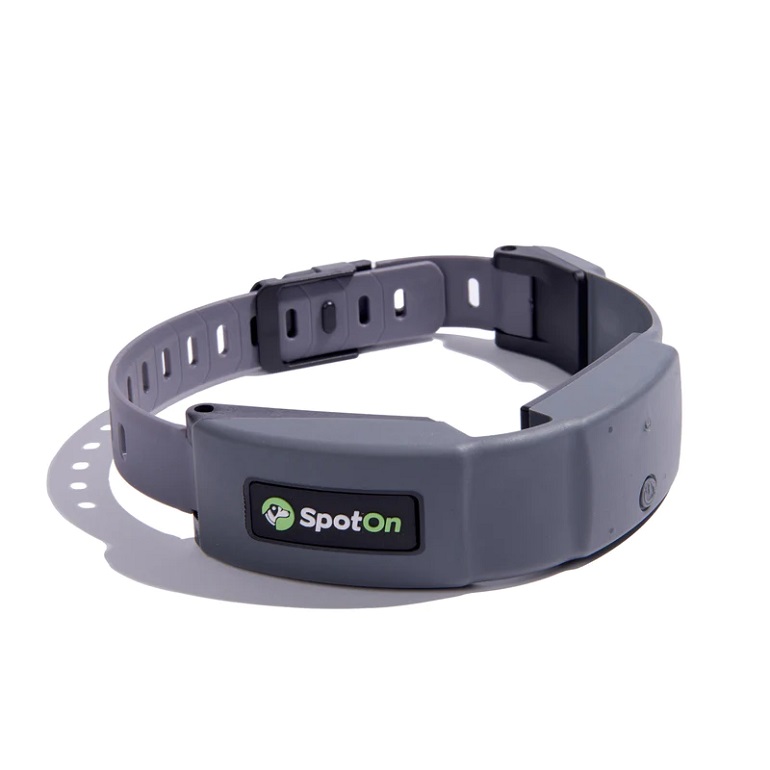 SpotOn Collar
Brand:SpotOn
Special Feature:
Reliable GPS fences
Best for Additional Features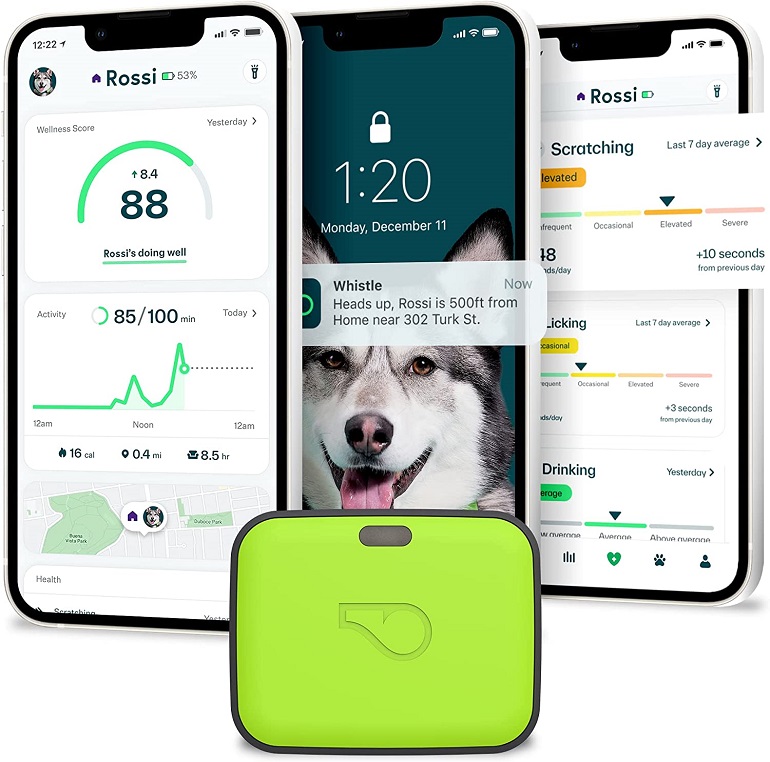 Whistle GO Explore
Brand:Whistle
Special Feature:
Excellent battery life
Best Value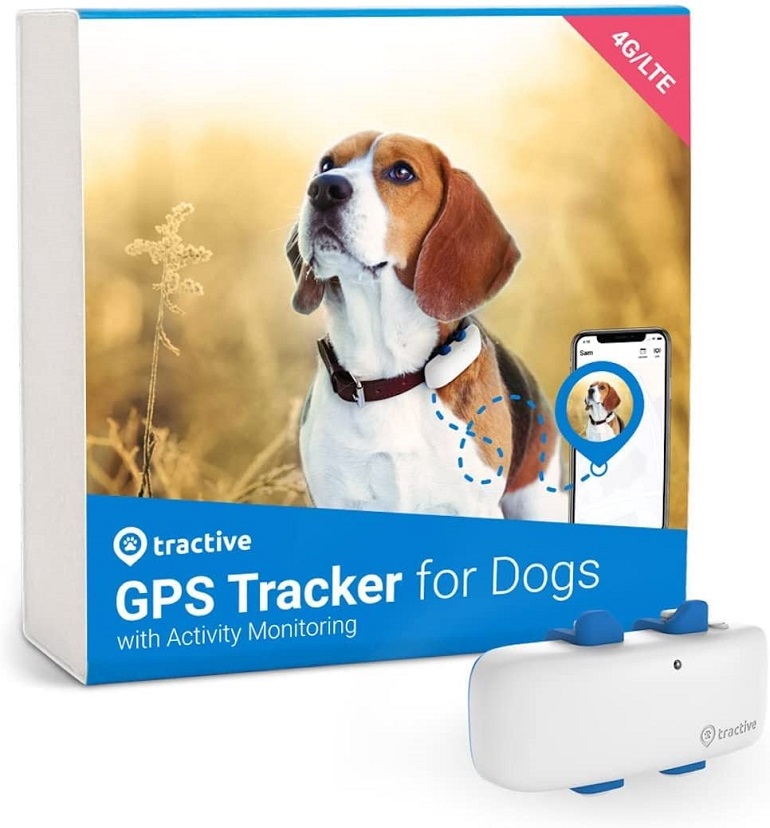 Tractive Waterproof GPS Dog Tracker
Brand:Tractive
Special Feature: Waterproof
Best for Urban Areas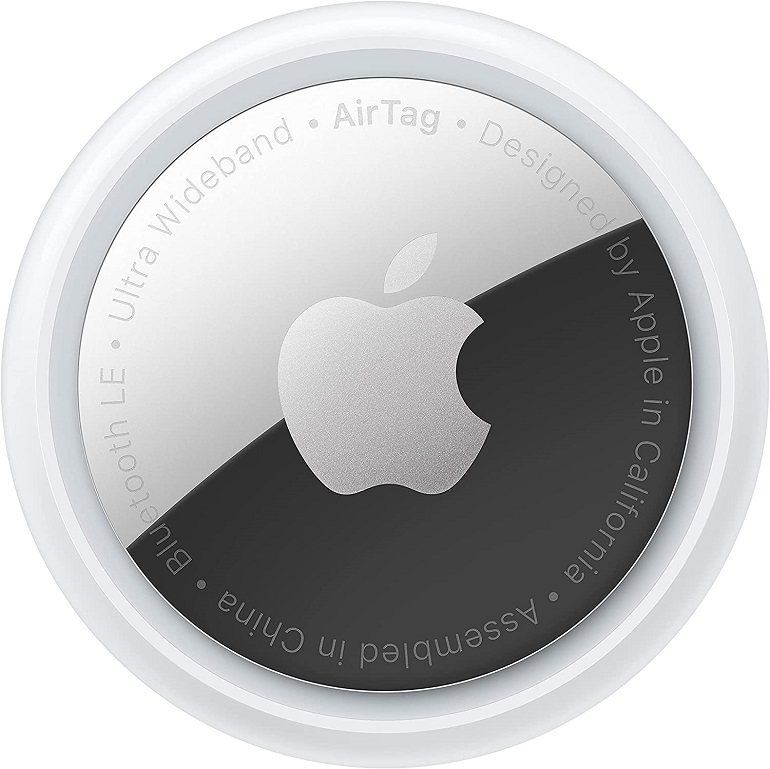 Apple Airtag
Brand:Apple
Special Feature: Smartphone

Best for Rural Areas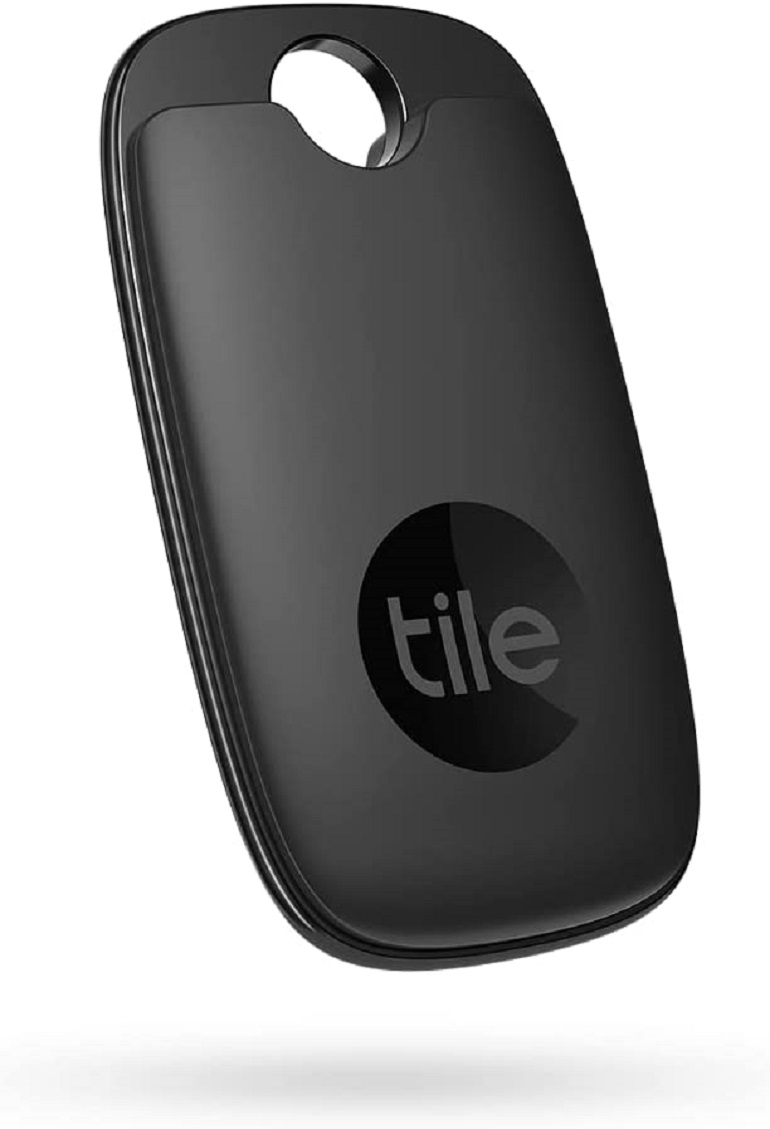 Tile Pro
Brand:Tile
Special Feature:
Water-resistant
Best for Small Dogs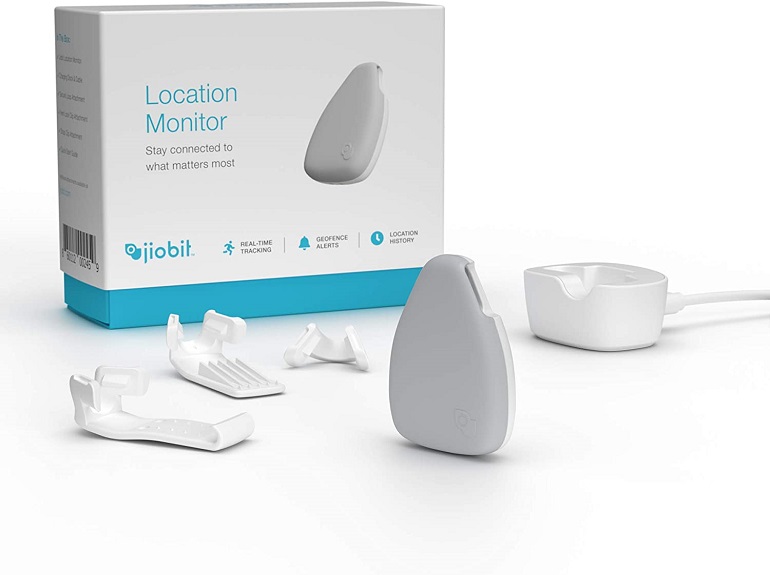 Jiobit
Brand:jiobit
Special Feature:
Lightweight
Best for Outdoor Activities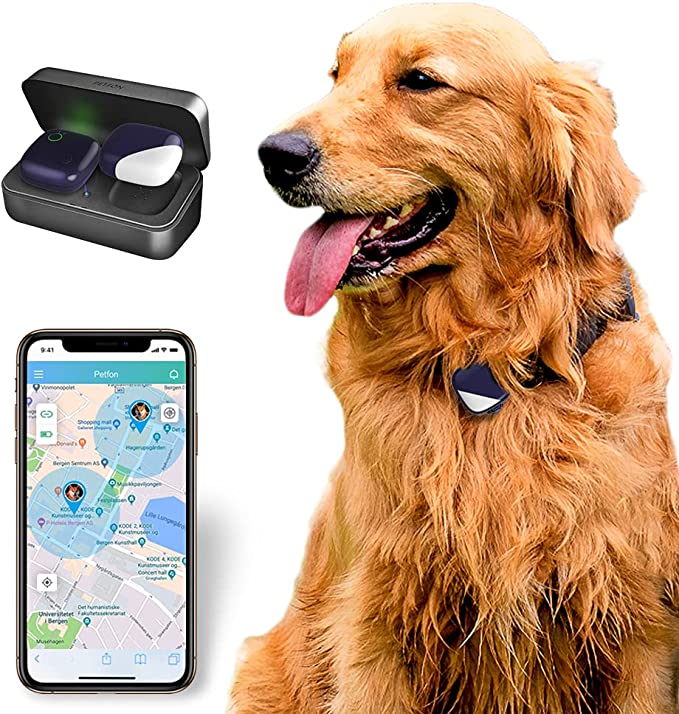 PETFON Pet GPS Tracker
Brand: PETFON
Special Feature: Great Map Interface
Best GPS Trackers for Dogs – Top 8 Picks
Old-fashioned pet trackers were used just to record your dog's activity to ensure they were fit enough. And considering over 35% of dogs in the US are overweight, that's sensible.
But technology has come a long way, and dog trackers can do more than just track health now – they can track pet's location too, using Wi-Fi, Bluetooth, and GPS.
Whether you're willing to drop the big bucks or just have a moderate budget, here are some of the best GPS dog trackers for dog owners to keep tabs on your fur baby.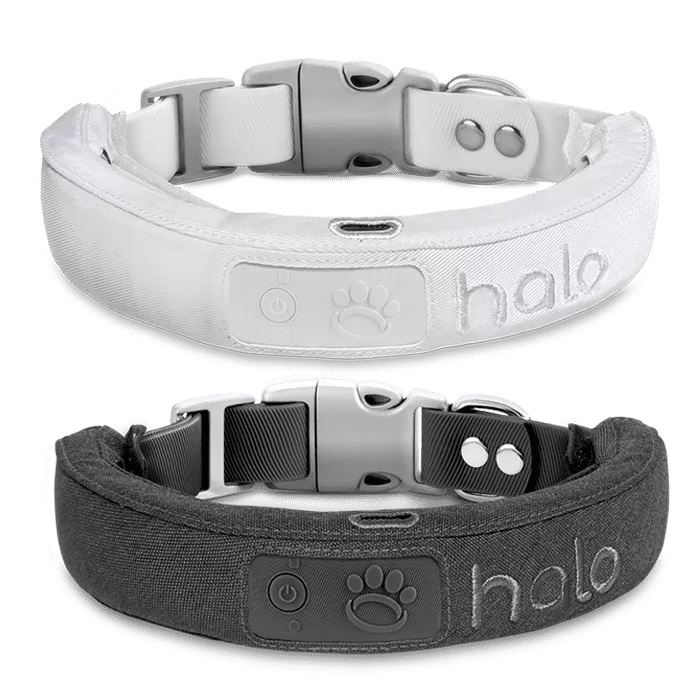 Like other entries on this list, the Halo dog collar tracks your pet's location at all times – but this GPS dog fence goes one step further by stopping your pup from running off in the first place.
It does this with an invisible dog fence that creates virtual borders, turning any space into a safe playground for your pooch. It's simple to set up too – you do it all on your phone!
If your pup gets too close to the boundaries, they're warned by a sound, vibration, or static shock. It's all customized by you, so you don't need to use the static option if you don't want it.
The only issue is it takes a month to train your dog to understand the setup. But on the plus side, it comes with expert Cesar Millan's training manual to make this process as simple as possible.
It's not the end of the world if your pup doesn't listen to the collar's warnings though. The tracking device system works brilliantly, updating your dog's location every 15 seconds – much faster than most dog GPS trackers!
Just remember, all these features make the Halo collar heavier than others, so it's not a suitable wireless dog fence for small dogs. And its 20-hour battery life means you need to charge it every day too!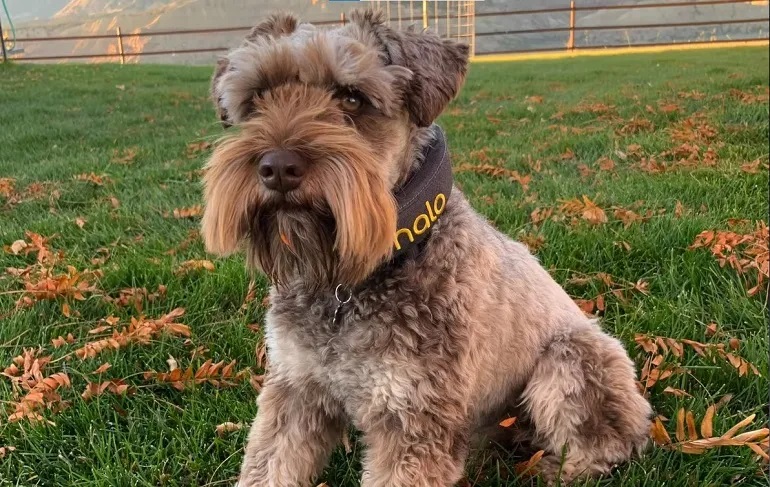 Features
GPS/ GNSS tracking technology with 15-second location updates
Customizable fence corrections: sound, vibration, and static
Waterproof
Training manual from Cesar Millan
Adjustable straps with 3 size options
Pros
Wireless fence technology with large safe zones
Easy to set up
Waterproof and durable
Excellent training available
Cons
Expensive option
Requires a lot of training
Subscription required for GPS features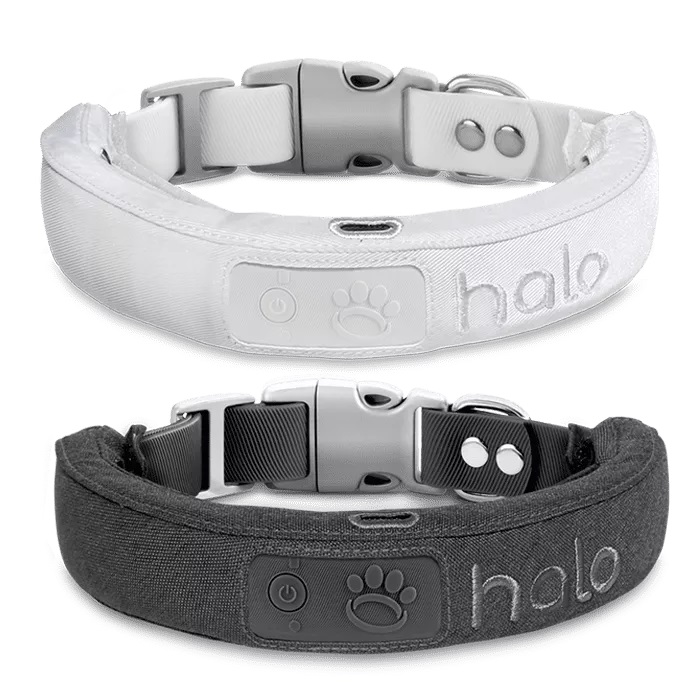 Halo 2 Collar
The price of "Halo 2 Collar" varies, so check the latest price at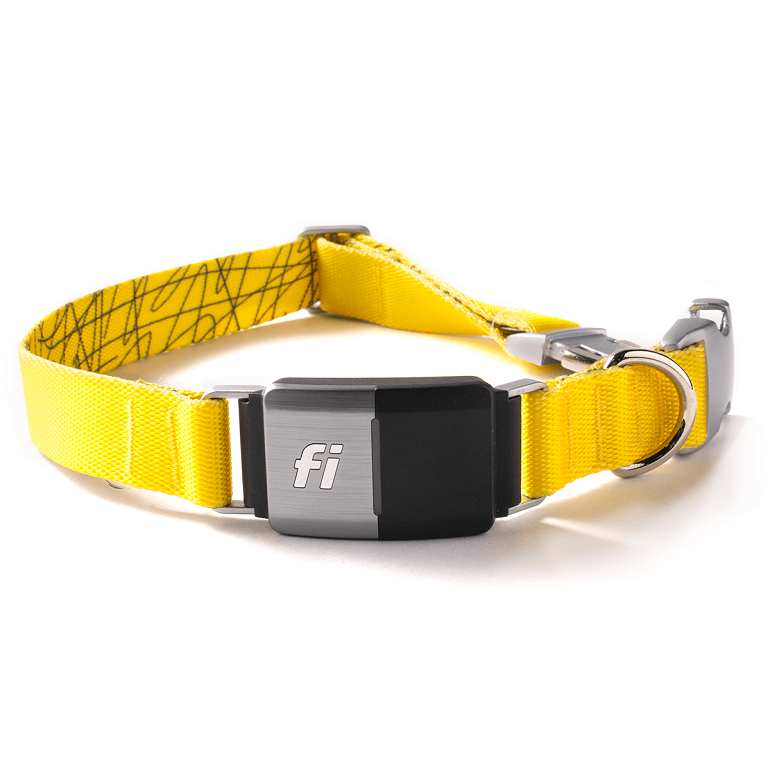 The Fi smart collar isn't just for when your pup does a runner. You can use the Fi GPS dog collar to check your dog's sleep habits, monitor their activity during the day, and of course, track their location.
This second-generation tracking device builds on its predecessor with improved location tracking, faster escape alerts, and even its inspired sleep monitoring feature.
Coming in various sizes and colors, it's a durable bit of tech, can withstand up to 300lbs of pull resistance, and is even waterproof in up to 1.5 meters of water. The battery lasts up to 3 months.
Fi smart tracker comes on a durable dog collar, that comes in 4 sizes, so you won't have to worry about connecting it to your pet's existing collar.
When it comes to tracking your dog, the Fi dog collar uses the AT&T LTE-M network so you can see your dog's exact location via the Fi app at all times.
Location updates come every 2 minutes in 'lost dog mode.' This might not make it the best dog GPS tracker, but its fitness activity features, long-lasting battery, and the social aspect of the app more than make up for it.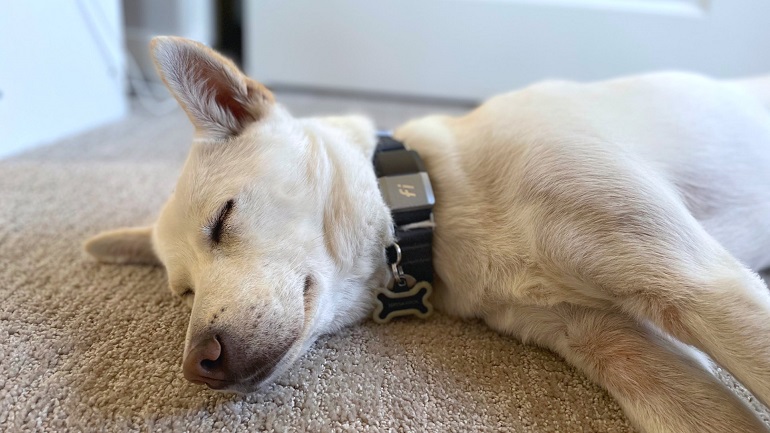 Features
AT&T LTE-M network for tracking
Location updates every 2 minutes
LED in the collar to spot in low light
IP68 waterproof rating
Sleep and activity tracker
Lost dog mode
Works all over US
Pros
Flexible battery life means it can last up to 3 months when connected to Wi-Fi
Alerts when the dog leaves the pre-set zone
Able to track steps and engage in neighborhood fitness competitions
Range of adjustable sizes as well as colors and styles (such as martingale and leather options)
Waterproof and good durability
Monitors sleep habits
Cons
Only uses AT&T network
GPS location takes a few minutes to update
Minimum 1-year subscription to access features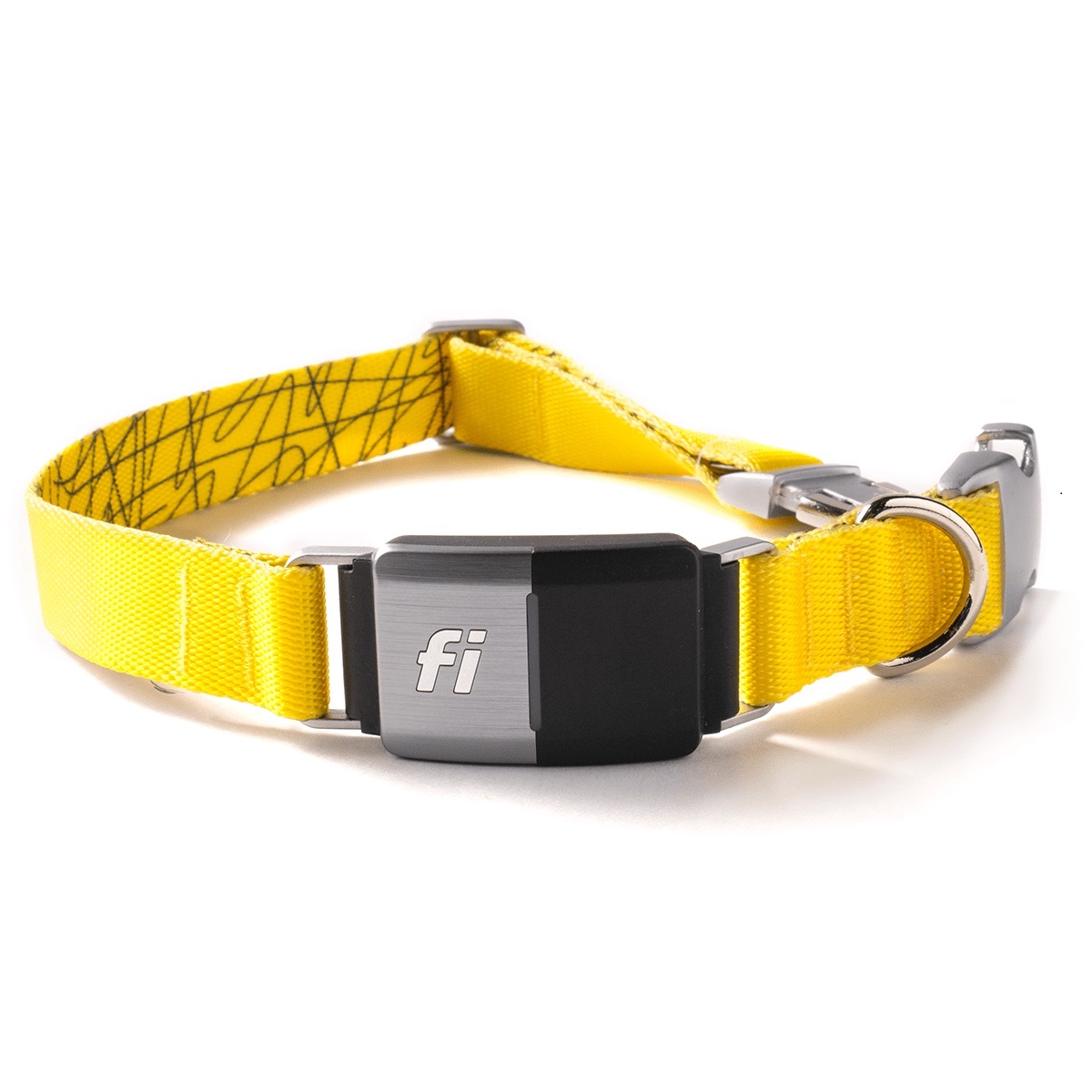 Fi Collar Series 2
The price of "Fi Smart Dog Collar" varies, so check the latest price at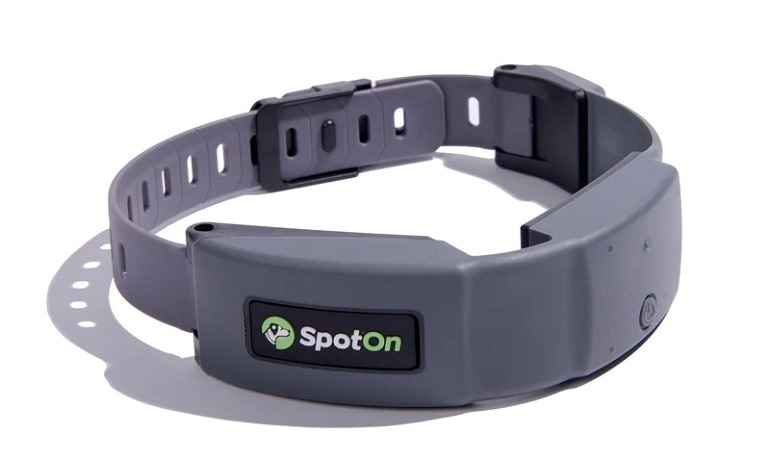 Can you really put a price on your pup's safety? If you've got big bucks to spend on a GPS tracking gadget, the SpotOn collar allows you to create huge virtual fences – just walk around the boundary, and the app does the rest.
With this dog GPS tracker, you can create enormous safe zones with 1,500 GPS invisible fence posts, capable of encompassing thousands of acres.
Just be aware you need at least a half-acre of space for this GPS device That's because there are three warning levels if your pup's about to leave; warnings when they're 10 feet away, 5 feet away, and a correction when they escape from harness.
With 30 correction levels to choose from, you're bound to find the right setting to stop your dog from leaving its protected zone. Its 18-hour battery life and IP67 waterproof rating should be enough to survive the day no matter what your dog gets up to!
If your dog does decide to go past the boundaries, SpotOn's patented True Location™ technology uses the best GPS available for fantastic accuracy.
In fact, the location is accurate, up to 3 feet under the open sky, and up to 10 feet when near buildings or under heavy tree cover. That actually gives an even more precise location than your smartphone – that's only accurate up to 16 feet!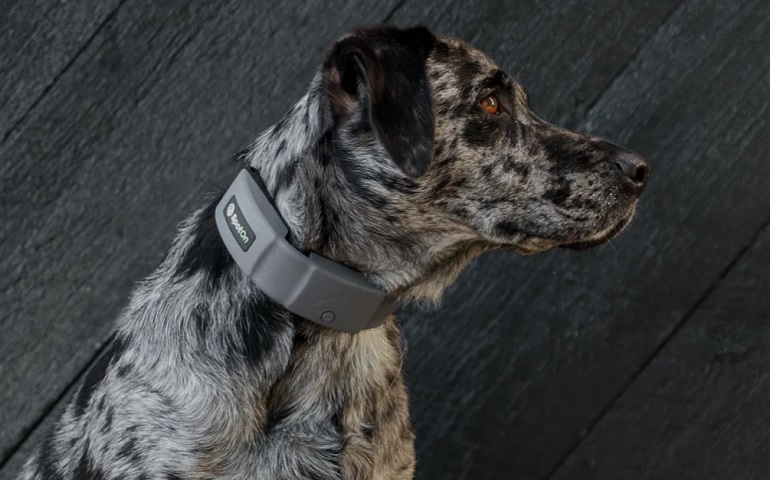 Features
Great satellite coverage, using GPS, GLONASS, Galelio, and Beidou
Choice of carriers with AT&T or Verizon
Good battery life
Water-resistant
Easy-to-use app
30 correction levels to stop dog leaving safe zones
Pros
Very large safe zones with accurate GPS location tracking
App lets you change boundaries with multiple fence option
Additional GPS collars allow dogs to share the same safe zone boundaries
Great for bad weather conditions and waterproof for reliable durability
Customizable correction levels
Cons
Very expensive – 10 times the price of the Fi collar
Requires at least a half-acre of space
Subscription required for GPS
SpotOn Collar
The price of "SpotOn Collar" varies, so check the latest price at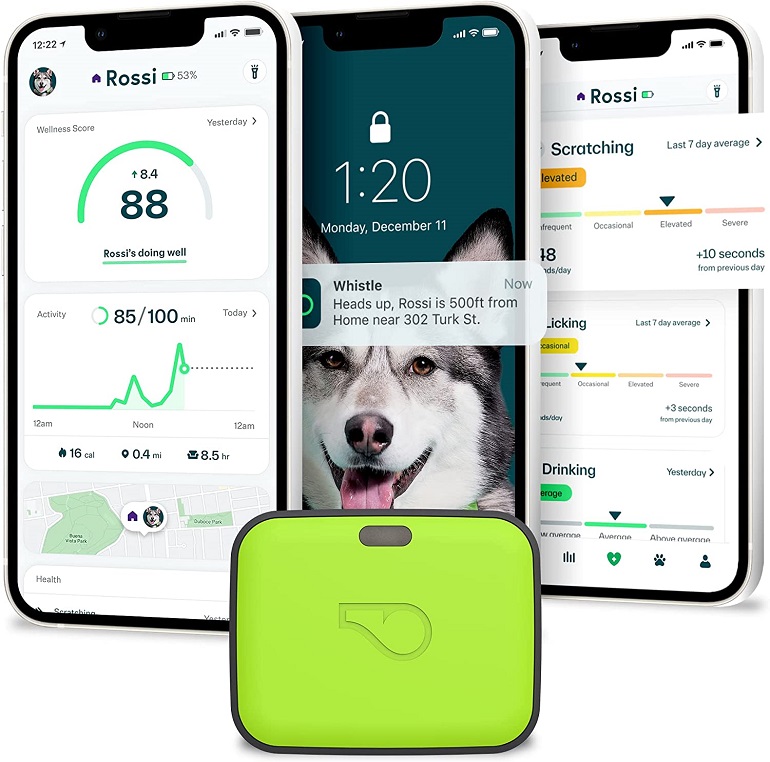 The Whistle GO Explore allows you to track your pet's location, activity, and even health data all in one small package – and coming in three different colors too!
The Whistle collar allows you to set up multiple safe zones via the app, alerting you whenever your pup leaves. Using a combination of the AT&T network and Google Maps, it gives you excellent live location tracking with 15-second updates, rivaling the Halo collar's tracking.
Where the Whistle also excels is tracking your dog's health and fitness. Like many other dog GPS trackers, it tracks your dog's physical activity.
But it also tracks general health behaviors, such as licking, scratching, eating, drinking, and even sleeping. The more your pup wears the collar, the more data it has and the better idea you have of their health.
Health is definitely a focus for the Whistle collar since it includes unlimited access to vets, who you can message via the app. And if you've ever wondered about ideal food portion sizes or how much exercise your dog should be getting, the app has a calculator for that too!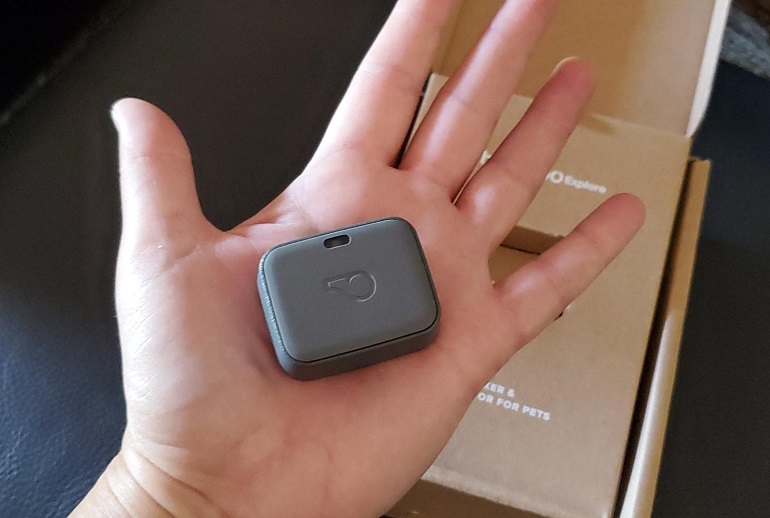 Features
Battery lasts up to 20 days
Uses AT&T's 4G LTE-M network
iOS and Android app
GPS location updates every 15 seconds
Built-in light
Fitness settings and goals in the app
Waterproof IPX8 up to 6 feet of water
For dogs 25lbs+
Pros
Long-lasting battery
Weekly health report
Monitors general health behaviors
Multiple owners can receive alerts
Small size in comparison
Regular GPS tracking updates
Cons
Monthly or annual subscription plan needed
Works less well in areas with poor cell service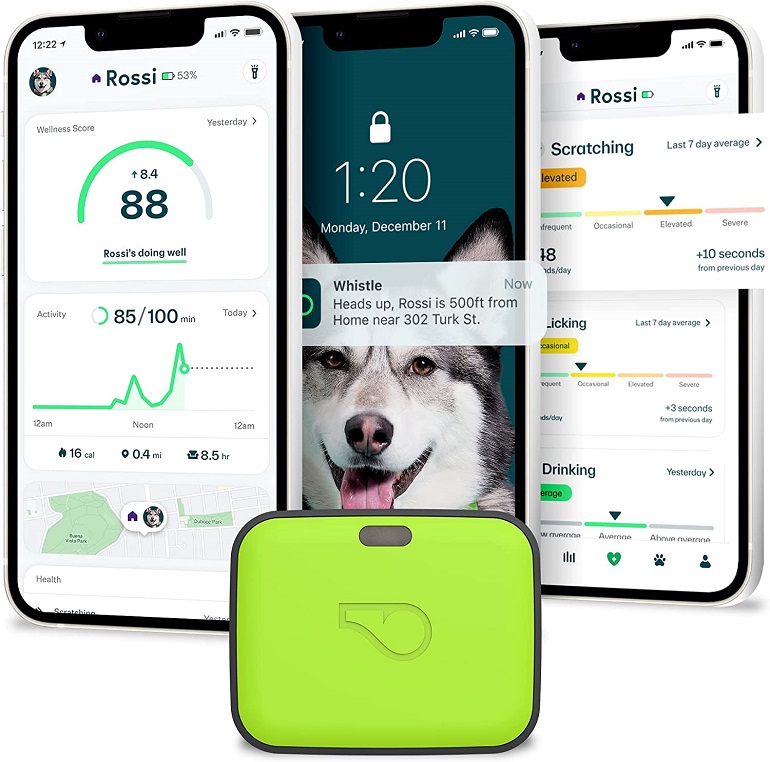 Whistle GO Explore
The price of "Whistle GO Explore" varies, so check the latest price at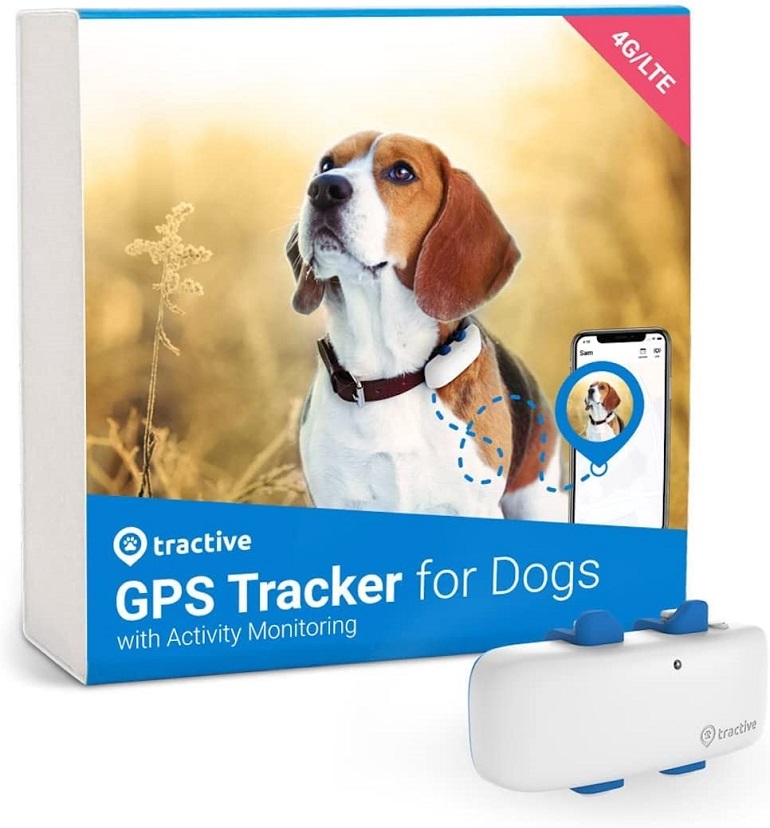 Lightweight and compact with five colors to choose from – the Tractive GPS dog tracker is a tempting choice, especially given its price.
But despite its affordability, this GPS dog collar has terrific tracking capabilities. With just 2-3 second updates, you can track your dog's location in real time. It also relies on multiple cellular networks for comprehensive coverage, allowing tracking in over 150 countries!
Its light weight makes it perfect for smaller dogs, and its IPX7 waterproof rating makes it safe in up to 1 meter of water for 30 minutes. But just be aware its silicone collar attachment isn't as durable, so might not be secure.
You still need a subscription for the GPS features. The basic subscription gives you live tracking, but the premium subscription lets you share data and see the year's location history.
The only problem is that the cheaper price comes with fewer features. Unlike some other GPS tracking collars, this doesn't provide sophisticated health monitoring – it just records step counts and basic sleep patterns.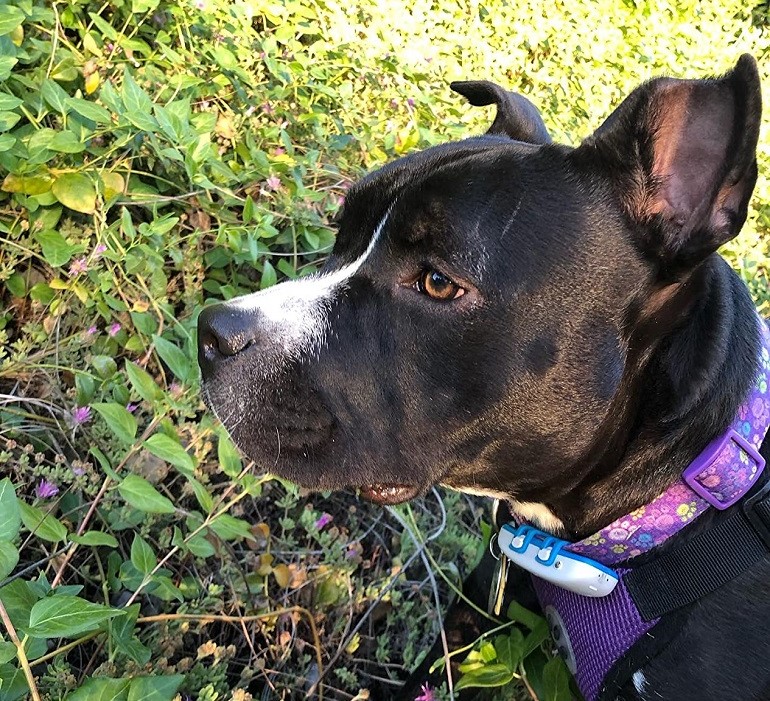 Features
IPX7 waterproof
Lightweight for dogs 8lbs+
Live location tracking
Coverage in over 150 countries
Premium subscription records a year of location history
Tracks step count and sleep patterns
Pros
Affordable
Sleek design
No range limitation, able to work in over 150 countries
Reliable coverage using multiple cellular networks and satellites
Live tracking and location history
Alerts when entering or leaving safe zones
More affordable subscriptions than competitors
Cons
Monthly subscription plan
Tracking capability varies in areas with poor cell service
Battery only lasts 8-10 days
Collar attachment not durable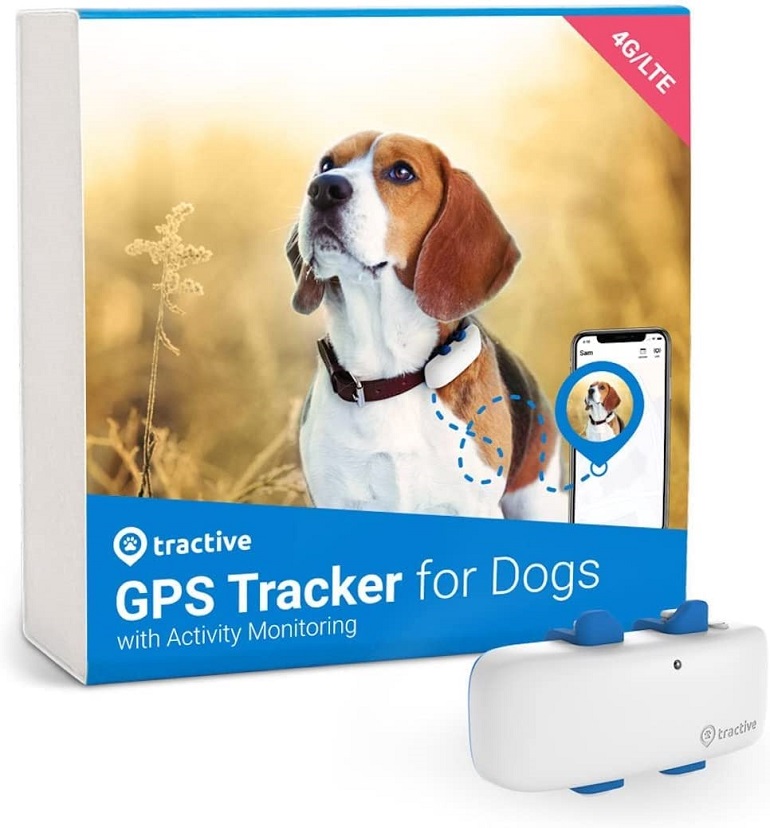 Tractive Waterproof GPS Dog Tracker
The price of "Tractive Waterproof GPS Dog Tracker" varies, so check the latest price at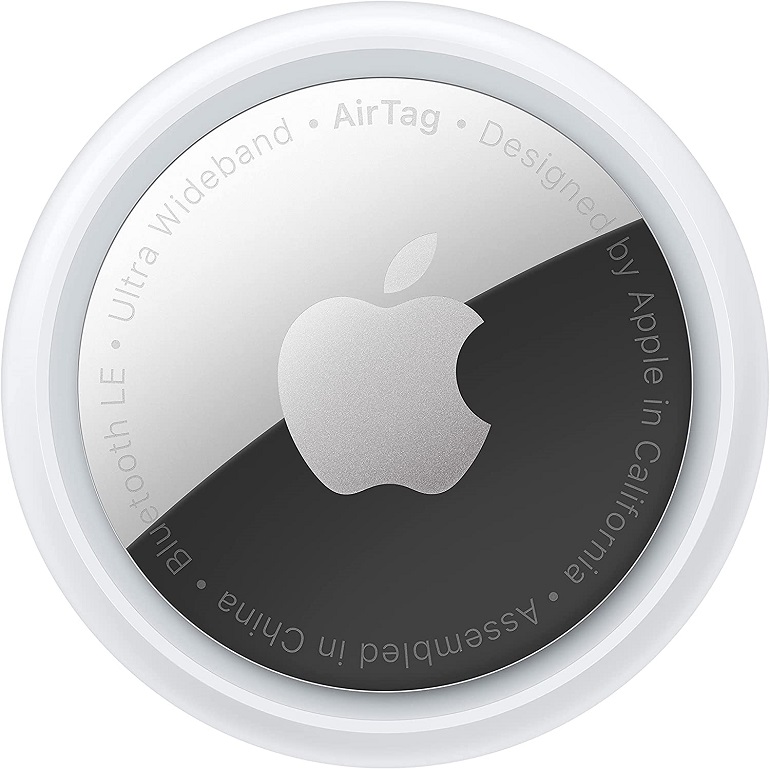 Gadgets made for dogs come with higher price tags and don't always have the best technology – so why not use something else that does the same job? Apple says Airtags aren't meant for pets, but they still make great trackers.
All it takes is a simple one-tap setup to connect the Airtag, which you can track using the Find My app and built-in speaker. Just be aware this isn't a GPS tracker; it's a Bluetooth tracker – something usually used to find your keys or phone.
The Airtag uses Ultra-Wideband technology for precision finding, relying on passing phones to track the location. This most widely used network makes it more likely that something you lost will be found eventually!
Simple, straightforward and affordable – Airtag is an appealing alternative in this list of the best pet trackers. It doesn't require daily charging and its replaceable battery usually works for about an year.
While it works a treat in populated areas where everyone has an iPhone, it doesn't work so well in less populated or rural areas. On top of this, the battery wears out after a year and needs to be replaced completely.
Still, it's water and dust-resistant, and at just $29 per Airtag, it's worth getting a few!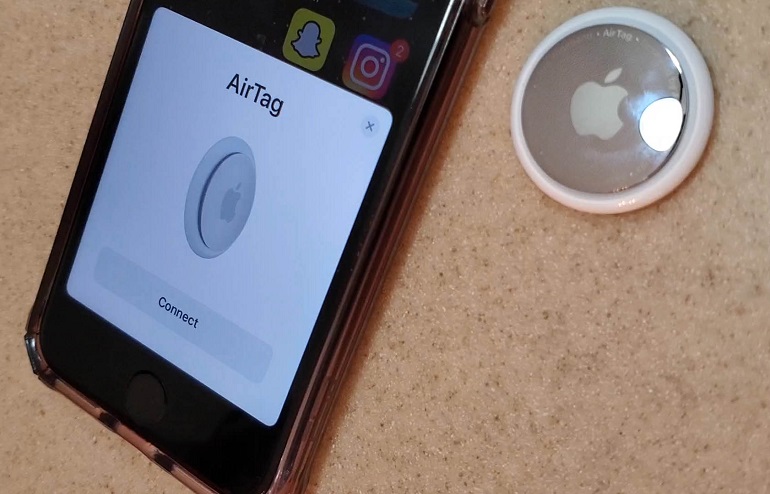 Features
One-tap setup
Built-in speaker
Ultra-Wideband technology for precision finding
Takes advantage of Apple's Find My network
Disposable battery
Water and dust resistant
Pros
Affordable alternative to a GPS collar
Works very well in a densely populated area
Built-in speaker makes it easy to locate when nearby
No subscription necessary
Cons
Range of 30 ft
Doesn't work well in rural or less populated areas
Doesn't track health or activity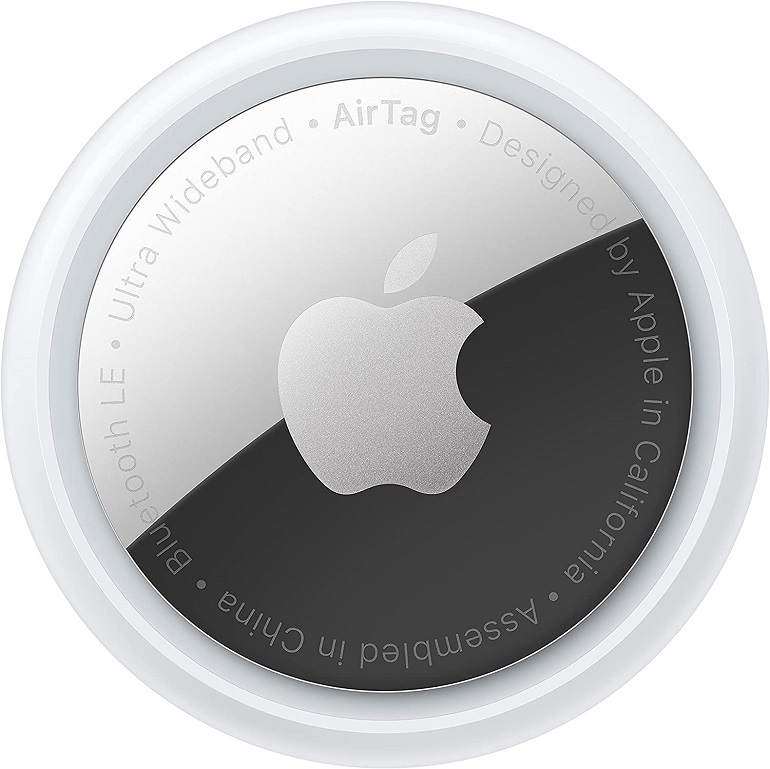 Apple Airtag
The price of "Apple Airtag" varies, so check the latest price at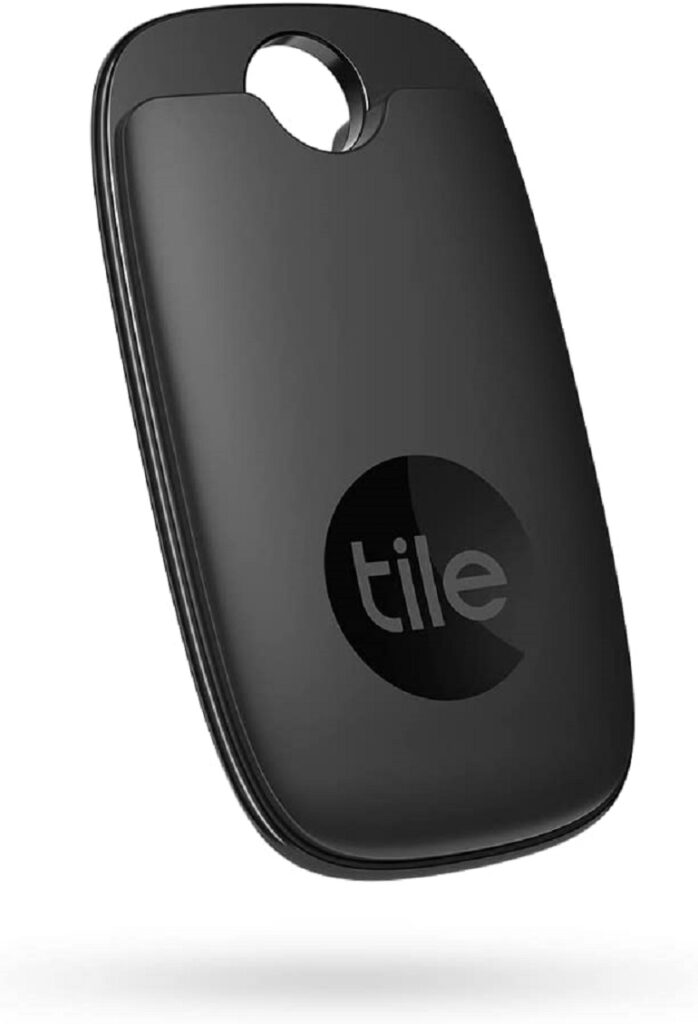 Like Airtags, the Tile Pro wasn't designed for pets, but Tile has actively encouraged pet owners to use them! The Tile Pro isn't a GPS tracker either, but a Bluetooth tracker. But just pop it on your pup's collar, and it works perfectly well.
It has a compact design that can be attached to your keys, purses, wallets, or backpacks. It is very easy to set up as well.
Where this differs from the Airtag (and beats it in some ways) is its range. Although the distance is still a limitation, the Tile Pro has a range of 400 feet – far better than Apple's 30 feet range. This makes it a much better choice for more rural areas.
However, when you need to track your dog outside that radius, you need to rely on other people being on the Tile network. And let's face it, more people have Apple products than Tile products.
Tile pet trackers offer dog owner a feature they won't find on other dog GPS trackers by emitting ringtone noises. This tracker makes an audible approach to track your missing pets.
With a loud speaker, good connectivity and a durable body, Tile is the best option for those who don't use Apple's phones.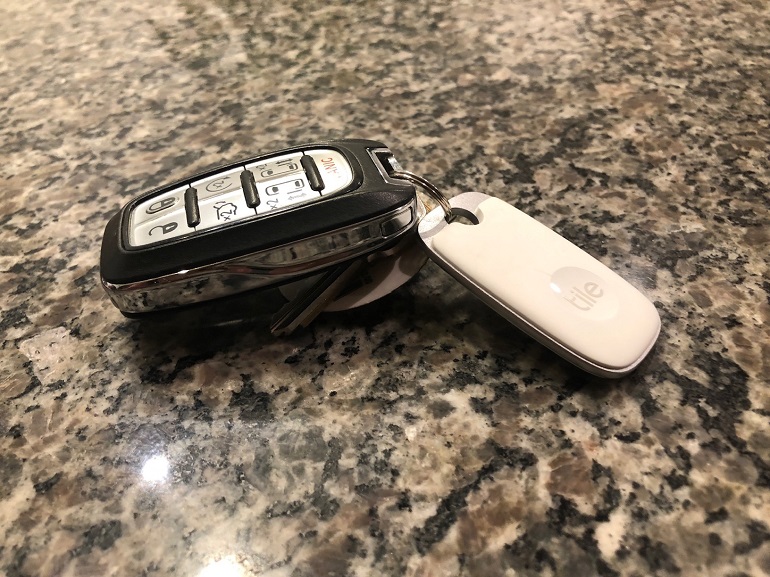 Features
Bluetooth tracking technology
Lightweight with 400 feet range
Water-Resistant (IP67 rated)
Up to 1 year replaceable battery
Access to Tile network
Pros
No subscription needed
Suitable for any size dog
128db maximum loudness
Decent range makes it better for rural areas
Ability to connect to the Tile network for wider tracking
Cons
Bluetooth tracking means limited range
Tile's network not as populated as Apple's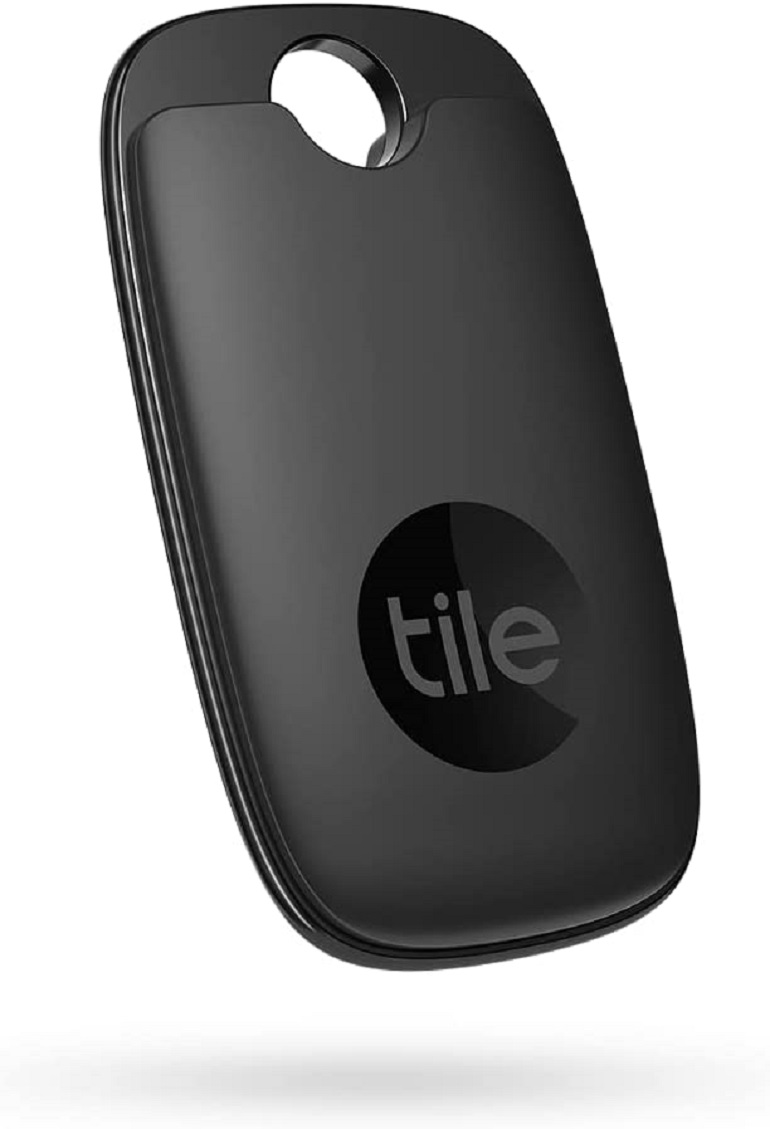 Tile Pro
The price of "Tile Pro" varies, so check the latest price at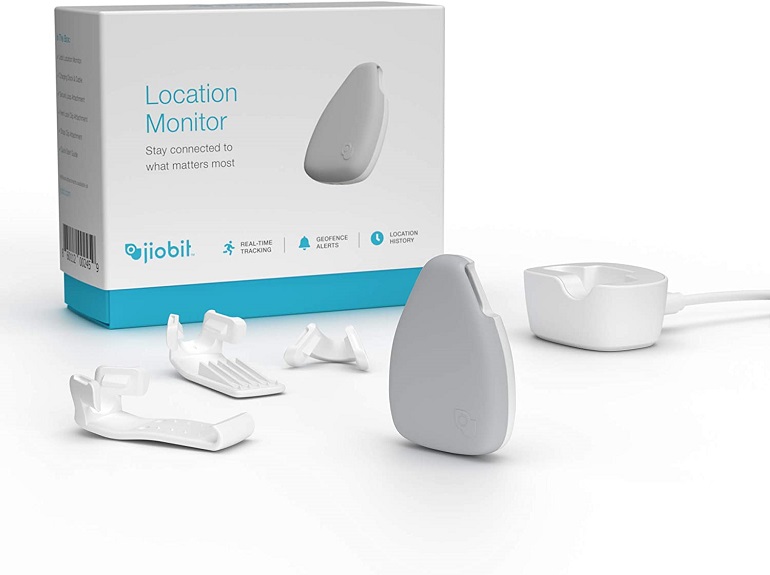 Durable, lightweight, and smallest in size, the Jiobit is ideal to clip onto the pet's collar of any size dog. In fact, it actually comes with three different clips to make it as secure as possible.
The Jiobit can be set up in minutes, is quick to charge, and doesn't have any fiddly buttons you need to learn how to use – so don't worry about forgetting to turn it on!
Although tracking updates take a few minutes, the Jiobit is superior to the Airtag and Tile Pro because it doesn't just use Bluetooth. Its GPS capability allows you to set up custom geofencing and track your missing dog no matter where they go.
While in the safe zone, this dog tracker automatically goes into a power-saving mode so it can stay active for longer.
Like most GPS trackers, this GPS tracking feature means you do need a subscription. If you want to upgrade to the premium subscription, the app shows you a longer timeline of your Jiobit's location history.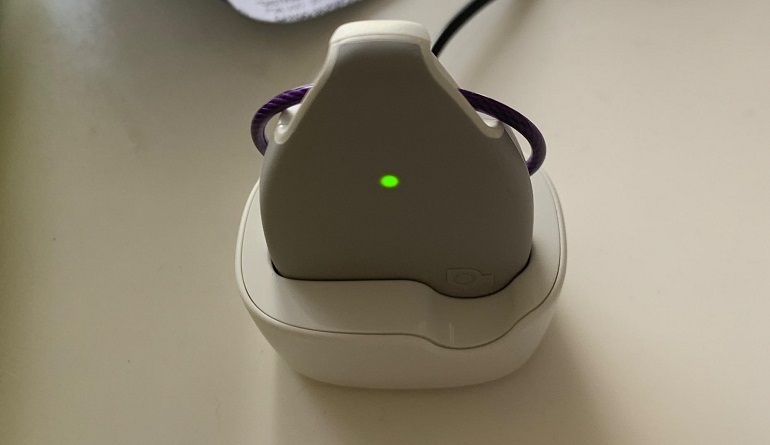 Features
Runs on 5G-compatible networks
Small and lightweight with three clips
Unlimited range
Waterproof
Pros
Multiple attachment options
Ability to track more than just your dog
5G allows better coverage
Return policy means a risk-free purchase.
Cons
Monthly subscription needed
Irritating and frequent alerts if GPS is disconnected
In-app purchase for premium features
Intermittent tracking updates
Jiobit
The price of "Jiobit" varies, so check the latest price at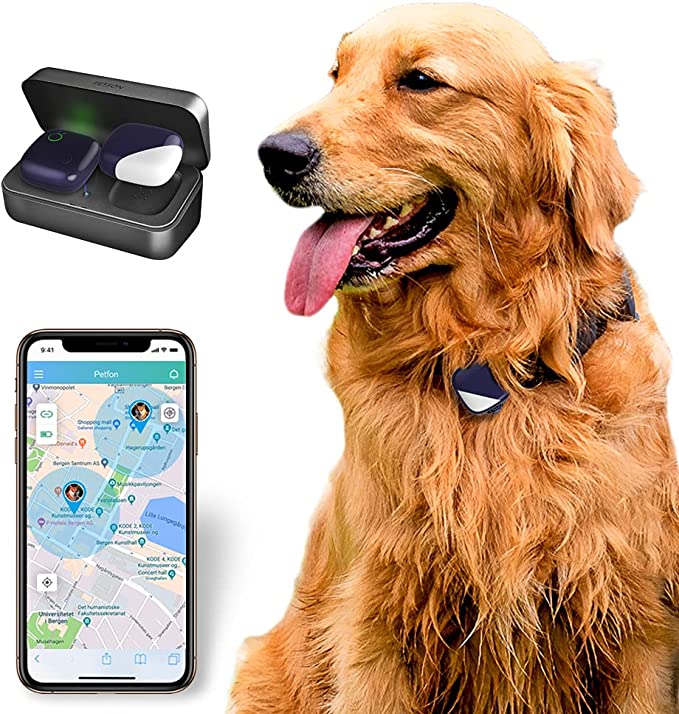 Convenient, durable, comfortable, and portable – PetFon Dog GPS Tracker is a small device that can track your dog's location in real time. One of the most prominent highlights of this GPS tracker is that it requires no subscription fees to use the device.
Pet parents can get access to a live location, a virtual fence, and sound alerts through the smartphone app at no additional charge. Geofencing lets you set up boundaries and live notifications keep you updated in case your dog leaves the designated area.
It comes with two rubber bands to secure your tracker to your dog's collar. It doesn't offer much detailed health metrics like other GPS pet trackers. But the light-enabled system is very helpful to locate your pooch at night.
Like other trackers, Petfon tracker is quite sturdy and perfect for outdoor activities and traveling. It lets your dogs enjoy their playtime under the sun or rain.
This amazing pet GPS tracker uses Radar technology to locate your pet's whereabouts if you don't get GPS coverage. It will beep faster the closer you get to your pet. It doesn't require SIM cards or cellular signals to function.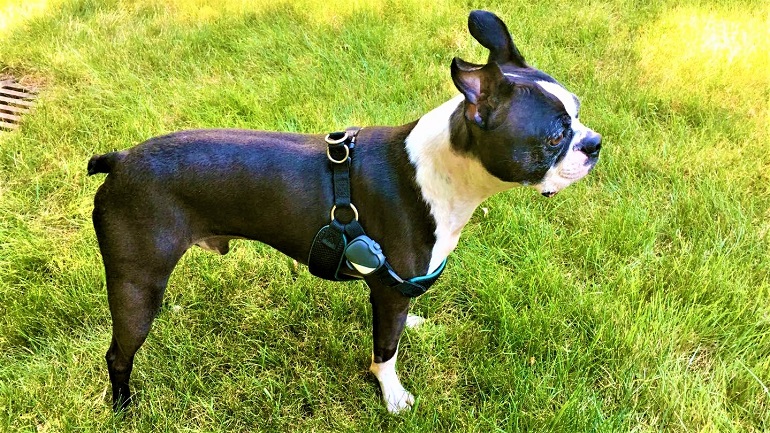 Features
Requires no monthly fees
Uses GPS, WiFi, Bluetooth, Glonass technologies and offers anti-list Radar search too
Gives real-time location
Tracker's battery life from 8-16 hours
Dog tracking range from 0.65-3.5 miles
Weather-proof (IP65 rating), dust-resistant, and great map interface
Pros
Can create multiple safe zones and tracks multiple dogs (up to 3) with a single app
Offers customizable voice commanding system
Tracker can emit light in a dimly lit environment.
Cons
Battery life is short
Location info will be compromised if your dog is away for a day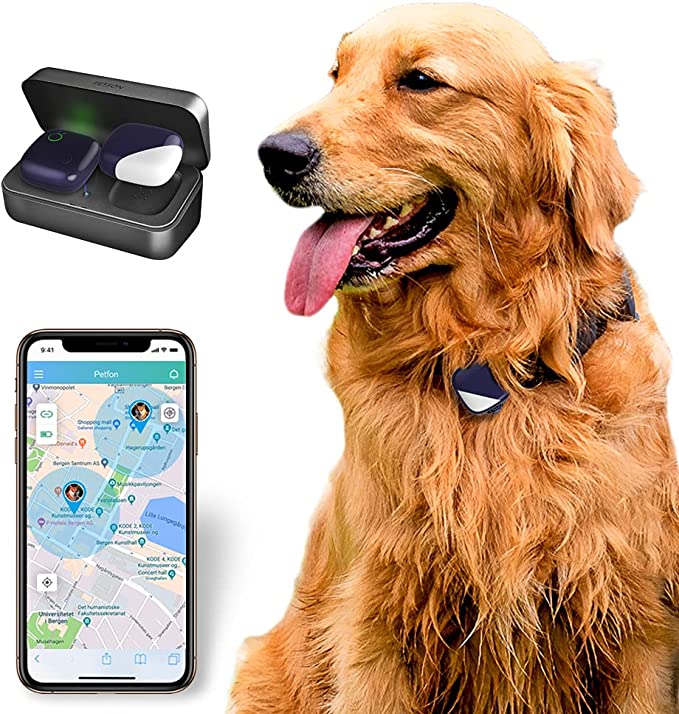 PETFON Pet GPS Tracker
The price of "PETFON Pet GPS Tracker" varies, so check the latest price at
Buyer's Guide: Things to Look for in GPS Trackers for Dogs
When you're on the hunt for a GPS tracker for your dog, here are some key things to bear in mind.
Fit: Always measure for a dog collar. It's important that GPS dog collars fit comfortably on your pup's neck; make sure it's tight enough that they can't slip out but loose enough to fit two fingers underneath.A good-fitting collar will also not be too heavy for small dogs. Because of the bulky box that houses GPS technology, some of these collars might not make the best puppy collar.
Accuracy: Not all GPS and Bluetooth trackers are accurate, and some have infrequent location updates. Check the accuracy and how frequently the tracker gives location updates to ensure it suits you and your dog.
Ease of use: Dog trackers that use smartphone apps are easiest to use because it's simple to get real-time location updates. Trackers without apps need you to be tech-savvy and are best avoided.
Extra features: Considering the additional features some collars come with, it's worth spending a bit more to get a collar with more features, so you get better picture of your dog's health.
FAQs
How Do GPS Trackers Work?
The best dog GPS trackers tend to connect to apps on your smartphone to update you on your pup's location. Using either Bluetooth, Wi-Fi, or GPS, they alert you when your dog leaves a designated safe zone and tracks their location so you can find them again.
The GPS tracking system connects to satellites to determine your pup's precise location. Even if you have no cell service or Wi-Fi, the satellites continue tracking your pet's location.
The problem is that communicating with GPS satellites is expensive, so the more pricey your dog's collar is, the more accurate the location will be.
Can I Put a GPS Tracker in my Dog?
There is no option for implanting a GPS tracker under your dog's skin – only a microchip for easy identification. But you can easily put a GPS tracker on your dog's collar. But it's best if your dog is at least six months or older, so they're strong enough to withstand their extra weight.
What Is the Best Tracker for a Dog?
The best tracker for you and your dog is entirely down to you and your needs. We recommend a tracker with regular updates for easy tracking and improved accuracy.
It's also worth going for a tracker that monitor's your pooch's health and wellbeing. These give useful information for a vet to get a better picture of how your dog's doing. You never know – it might help save your dog's life one day.
Conclusion
If your dog has a habit of running off (and let's face it, most dogs tend to do this when they're excited), then a GPS tracker for dogs is the ideal gadget to give you peace of mind.
With a huge range to choose from, you can find the best dog GPS tracker for every budget, letting you keep tabs on your dog whenever they decide to go on an adventure by themselves. No more worry and stress!