Originally published on April 3, 2023, this article has been updated on October 10, 2023 to reflect the latest research and statistics. Our editorial team has ensured you're viewing the most current data on this topic. Need help or have a question? Email us.
Have you made the jump to a veggie lifestyle? Vegetarianism is taking the world by storm, and it's easier than ever before to become a vegetarian (and there are several types, too), or if you're dedicated, you can become a vegan.
I wondered just how many countries make being vegetarian easy and which countries are the most vegetarian of all. Let's find out.
Top 10 Most Fascinating Stats
Countries With Most Vegetarians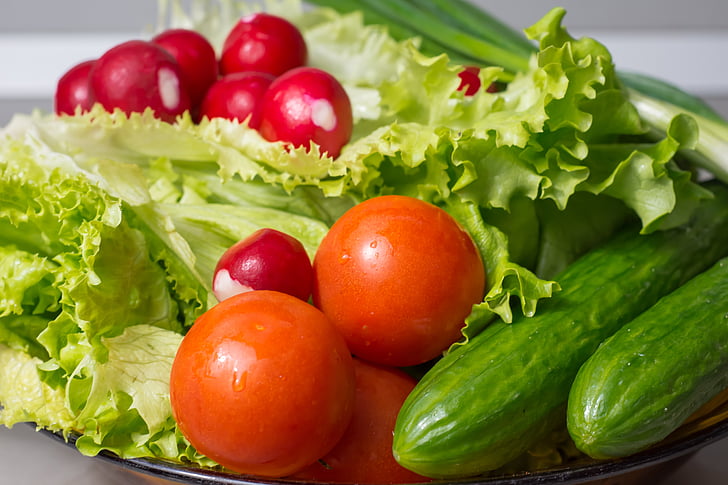 Ever wondered which country's population embraces vegetarian and vegan lifestyle choices the most? Here's a quick run-down of the top contenders: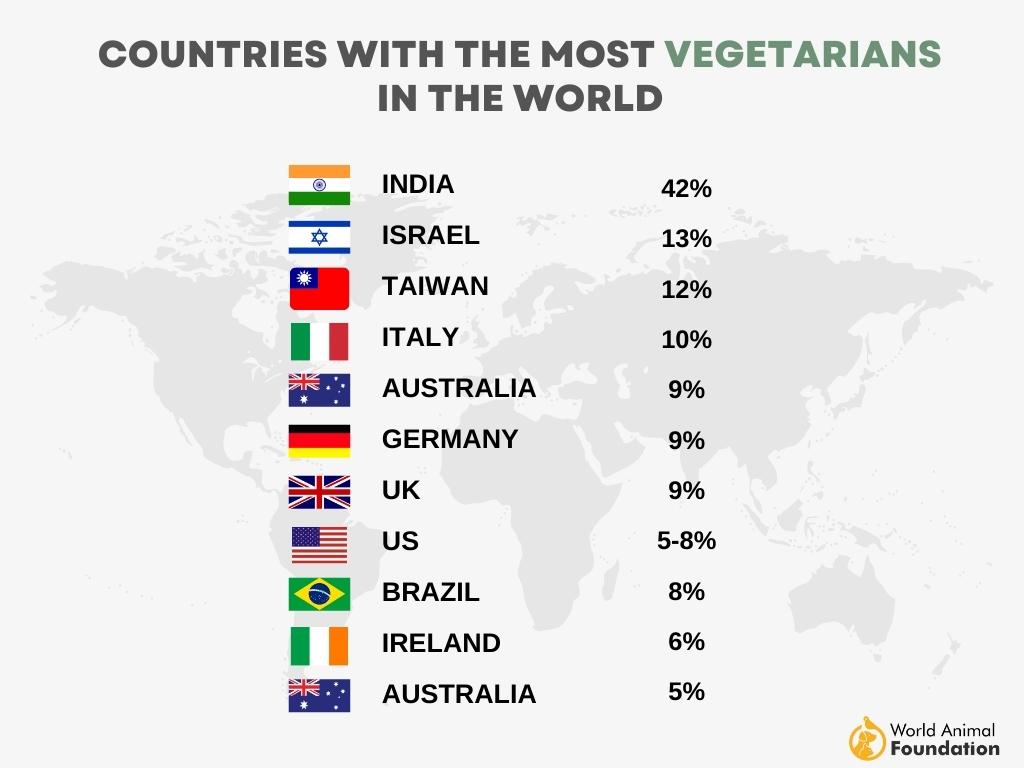 According to the Stats of 2022, India Leads the World with the Highest Percentage of Vegetarians at 42% (Rferl)
Rferl found that India has the population with the most vegetarians out of all countries at 31-42%, with Mexico coming in second place with 19% and Brazil in third place with 14%.
Vegetarianism is deeply ingrained in the Indian food culture, with numerous regional and traditional vegetarian cuisines that cater to diverse tastes and dietary preferences.
According to the Stats of 2023, India Ranks First With a Percentage of 25% When It Comes to the Share of Vegetarians Amongst Its Population (Statista Global Consumer Survey)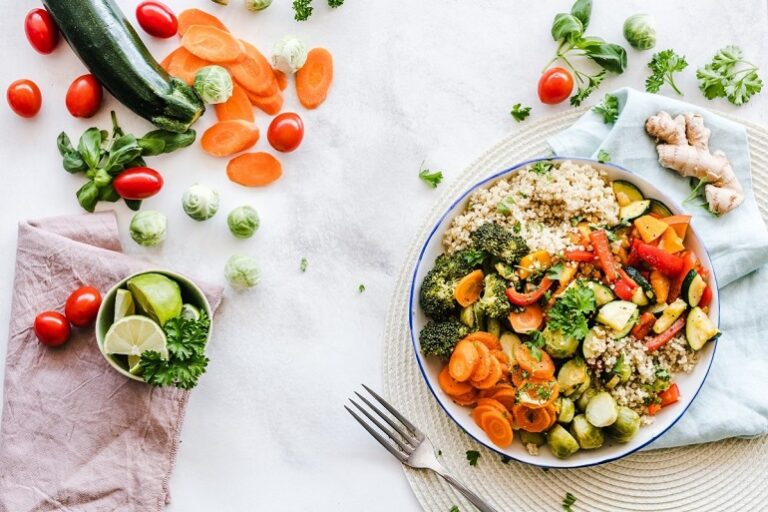 Whichever way you cut it, India ranks when it comes to vegetarians, with the latest survey reporting that 25% of the population identifies as vegetarian.
In the Share of Vegetarians, UK Comes Second With a Total of 7% Share (Statista Global Consumer Survey)
In the same report, Germany at 6%, and the USA, Indonesia, and China at 5% of their population being vegetarian. These countries are said to be big meat eaters, yet I've enjoyed some of the best vegetarian food when visiting.
Brazil Has a Vegetarian Share of 3% of Its Population, and Mexico has 2% (Statista Global Consumer Survey)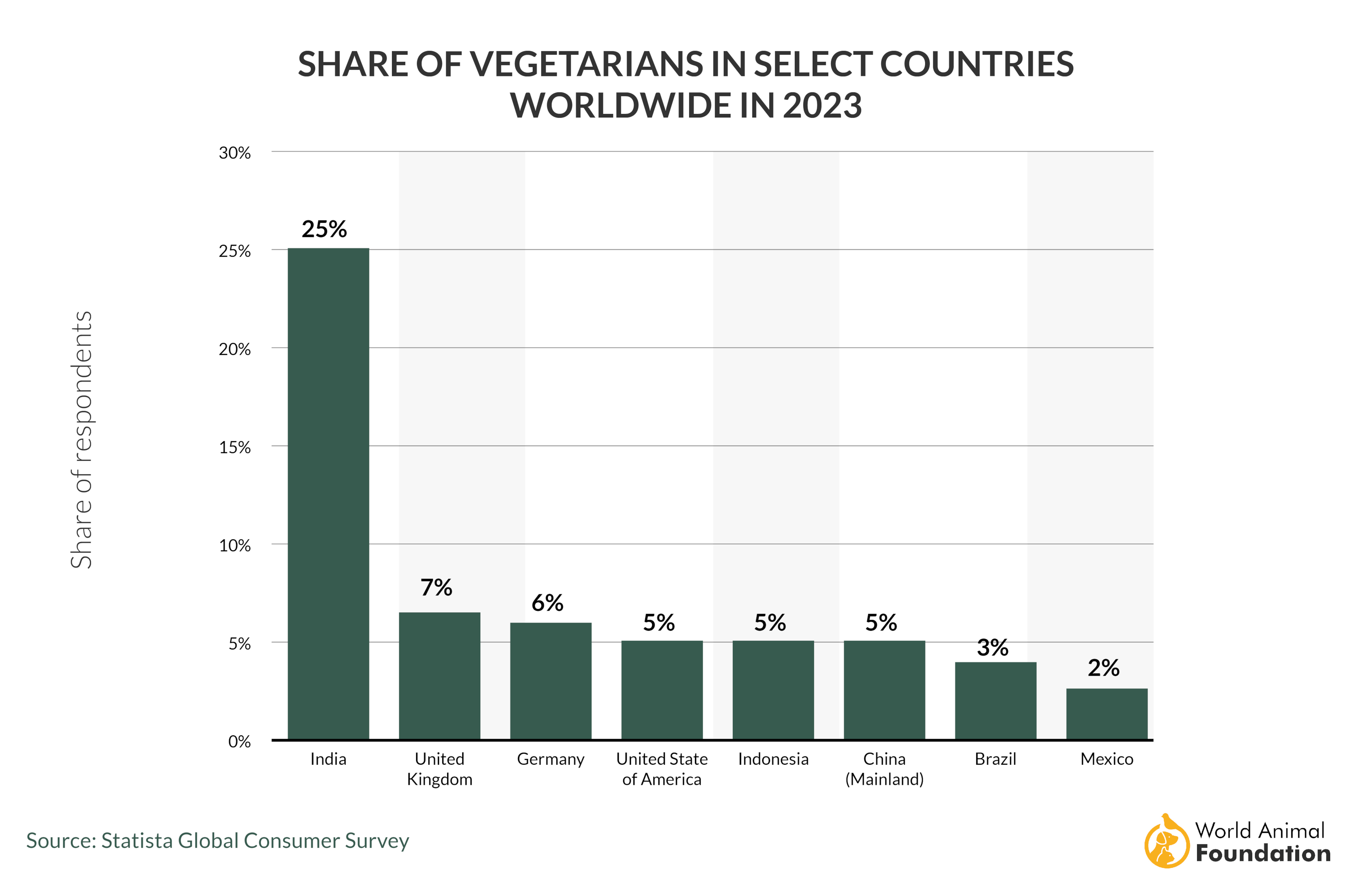 Coming in last place on the survey are Brazil and Mexico, with 3% and 2% of its population, respectively, checking the vegetarian box.
13% of the People in Israel Are Vegetarians (World Atlas)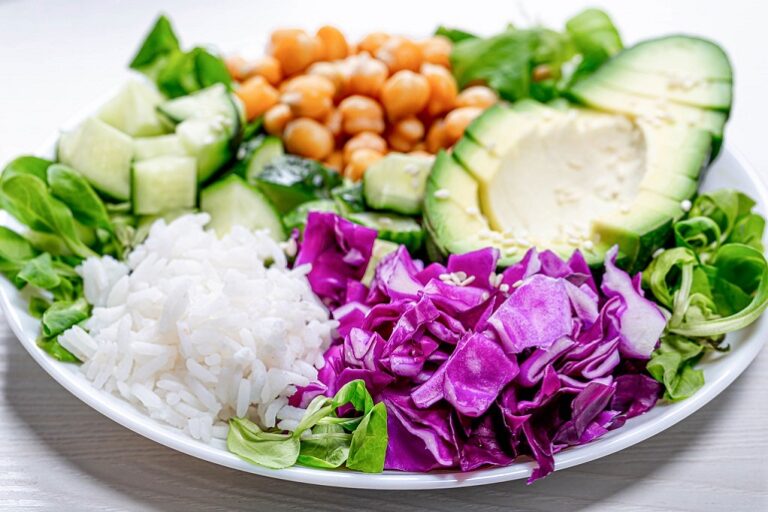 Israel is a country that mostly follows Judaism, which often brings with it some serious dietary restrictions. So, if you visit Israel, I recommend a stop at the best restaurants offering vegan meals, which cater to the 13% of the people in Israel who are vegetarian. (source)
In Taiwan, 12% of the Population Strictly Follows a Vegetarian Diet (World Atlas)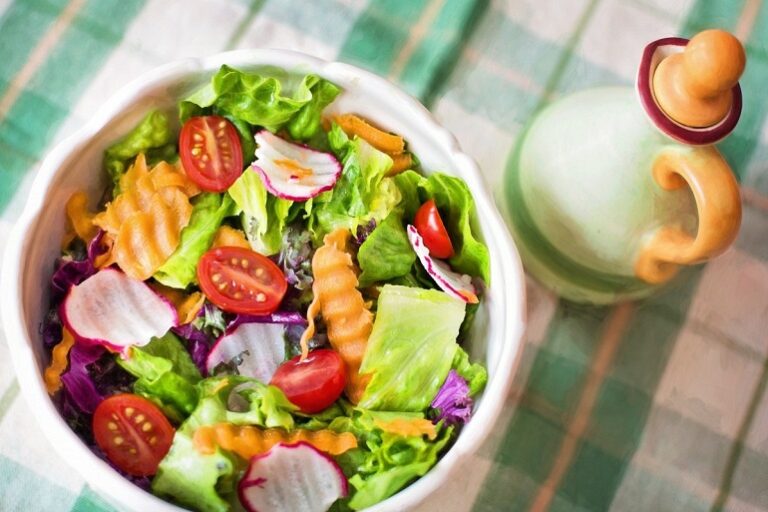 If you're vegetarian and want to travel, Taiwan is a great stop. Taiwan's population observes mostly Buddhist vegetarian practices, and I've had such culinary delight at the more than 6,000 vegetarian food establishments there.
Since 12% of Taiwan's population is vegetarian, it's a cultural norm to eat at least some of their meals as vegetarian food, making it an ideal vegetarian holiday destination.
In Europe, Italy is Among The Countries With the Highest Population of Vegetarians, in Excess of 10% (World Atlas)
Almost 8-10% of Italians follow a vegetarian diet, as different surveys correspond to different results. Italians lead the change toward a more conscious form of living with awareness of animal rights and environmental health, prompting a shift to vegetarianism to the tune of 10% of the population. Besides, I think wine and vegetarian food just go better together!
The Total Vegetarian Population in Austria Is 9% (World Atlas)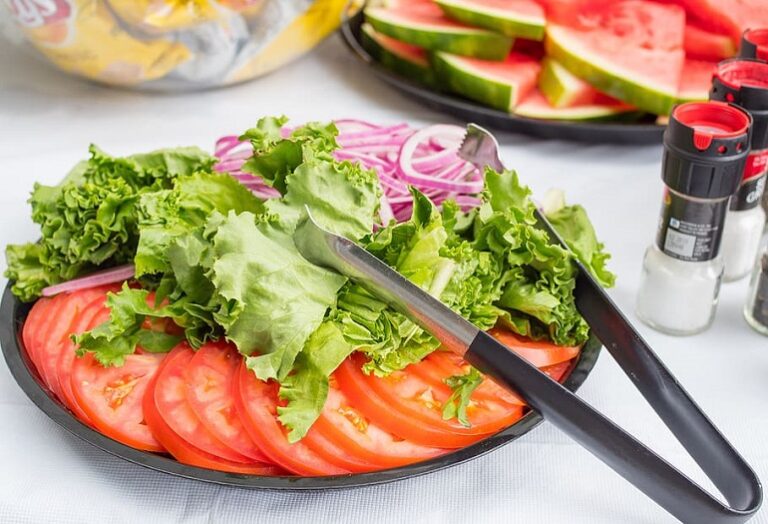 Next on my list of vegetarian countries is Austria, with 9% of its people enjoying a vegetarian diet. I love Vienna's vegetarian markets.
In Germany, Vegetarians Have a Collective Population of 9% (World Atlas)
Matching Austria is Germany, with 9% of its people following a vegetarian lifestyle choice. While Germany is renowned for its meat consumption, I've noticed a steady rise in vegetarian diets due to an increase in health consciousness.
A Total of 14% of the UK Population Don't Consume Meat (Statista)
From a total of 14% of the population who don't eat meat, almost 6% are vegetarians. However, other surveys suggest a total of 9% of the UK population joining the vegetarian ranks. The local farmer's markets offer a wide selection of vegetarian options, making this a delicious trip for any foodies out there.
People in the UK also practice a lifestyle choice known as flexitarianism, where they choose to consciously lower their daily meat consumption.
Ireland Has 6% of the Vegetarian Population (World Atlas)
Well, I know the Irish like their meat and potatoes, but 6% of the population in Ireland enjoys a fully vegetarian lifestyle.
Almost 12% of Australians Are Vegetarians (Animals Australia)
Down under, I've noticed an increase in Australians enjoying vegetarian and vegan lifestyle choices. Australia even has an annual vegetarian week (1-7 October) to promote vegetarianism.
What Is the Percentage of Vegetarians in the World?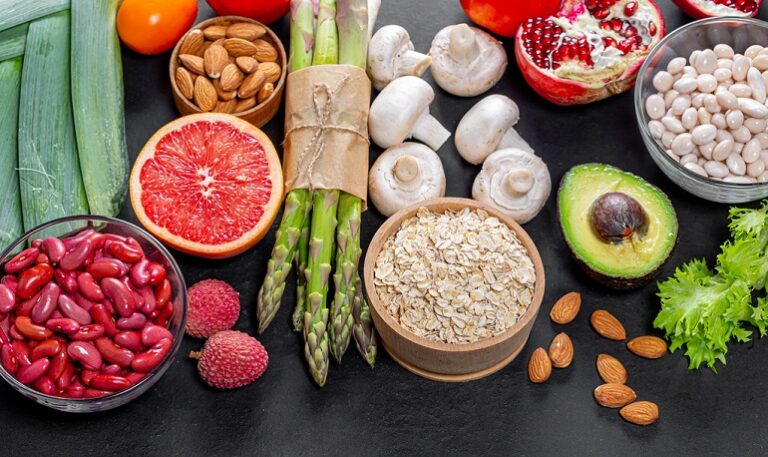 What about the global village? How much of humanity has made the change to a plant-based diet? I know my friends sometimes tease me, but many of them have also decided to cut back on meat consumption, while some have even begun eating mostly vegetarian fare.
The Global Vegetarian Population Is Approximately 22% (Research Gate)
The world population that's become vegetarian is roughly 21.8%, while only 5% of this total population is vegetarian by choice, and the rest being forced to a plant-based lifestyle due to economic factors. (source)
Sadly, I find poor people eat less to no meat because of affordability.
According to Nielsen Report, Africa and the Middle East Region Have 16% of Vegetarians (Nielsen, Web Archive.org)
The Nielsen report found that Africa and the Middle East have 16% of their populations in the vegetarian basket, while another 6% is vegan. In my experience, many African countries have a culture of near-total vegetarianism due to poverty and also religious reasons.
According to Meat Atlas, 2–10% of the European Population Is Vegetarian (Meat Atlas, Friends of the Earth Europe)
Europe, while not as poor as Africa (for the most part), has a lower baseline vegetarian population, but more choose the veggie lifestyle at 10%, according to the Meat Atlas. (source)
7.1% of the People in Canada Are Vegetarians (The Globe and Mail)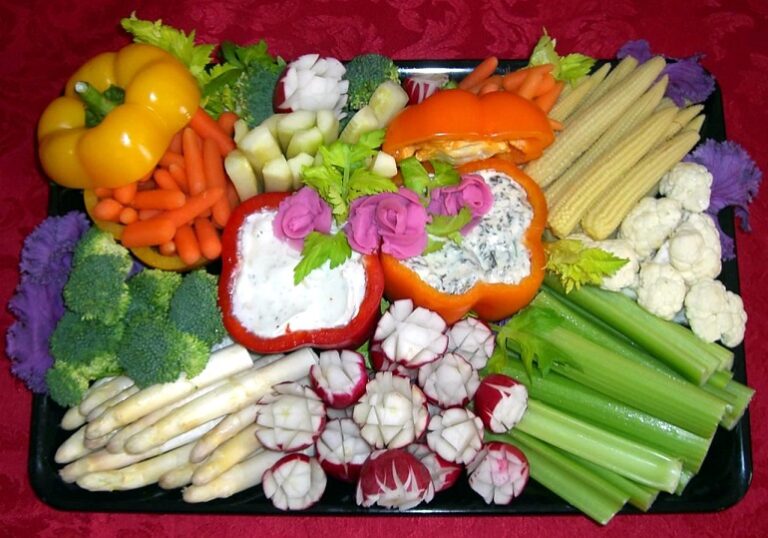 Canadians are at the frontlines of vegetarian and vegan lifestyle choices, with 7.1% of the maple leaf citizens choosing veggies over meat consumption, according to the Globe and Mail.
Of this, 2.3% are vegan, and several of my friends in Toronto rave about the excellent vegan restaurants they get to enjoy (#JealousCarrot).
According to a National Poll of 2019, 1 in 10 New Zealanders Are Vegetarians (Health Navigator New Zealand)
Showing a steady increase from 2018, 3% more New Zealanders enjoy their kiwi fruit at a rate of one in every 10 of the population. So, overall, almost 6% of the population is vegetarian.
Stat Shows Almost 22% of Millennials Have Tried a Vegetarian Diet at Some Point in Their Life (Progressive Grocer)
Proving that there's an increasing awareness of meat alternatives, one in every five millennials (22%) has, at some stage, chosen to follow a vegetarian lifestyle or is flexitarians. (source)
What Percentage of America Is Vegetarian?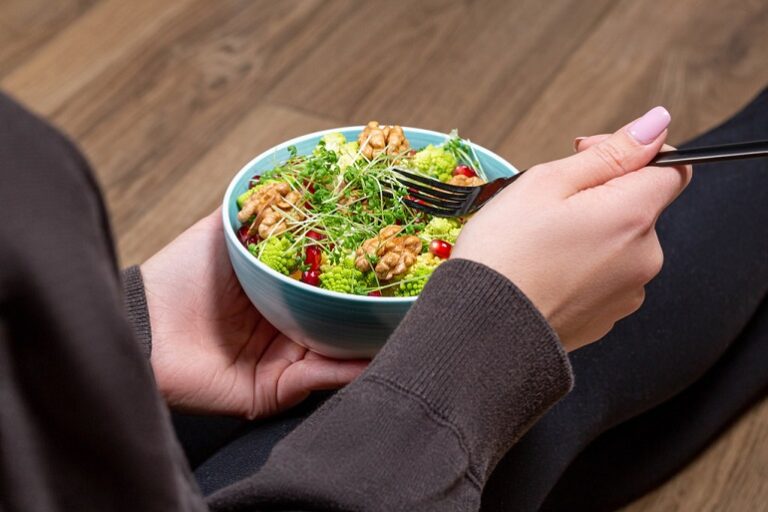 Many of my friends in the US have chosen to go green on their plates and balk the beef in favor of a more plant-based diet.
According to Different Surveys, Almost 5 to 8% of US Adults Consider Themselves Vegetarians (GALLUP, Forbes)
Only 5% of Americans have reported vegetarianism as their diet of choice, with 3% opting for vegan lifestyles. (source)
Of course, many more Americans choose vegetarian and vegan establishments for their takeout meals, and my friends always go vegetarian when they order Mexican.
According to Stats of 2023, in Vegetarian Share Amongst Its Population, the US Ranks Fourth in the World With a Percentage of 5% (Statista Global Consumer Survey)
2023 ranked America fourth in the world, with 5% of its population choosing to be vegetarian. Almost half of America believes a product labeled "plant-based" is healthier than other options.
In South America, Brazil Has the Highest Percentage of Vegetarians, in Excess of 8% (World Atlas)
World Atlas confirms what I've found in my travels that numerous Brazilians (8% of them) favor vegetarianism as this fits in with their spiritual beliefs, counter-cultural movements, and health consciousness.
74 to 79% of Vegetarians Are Female in the US (Vegan Bites, Women's Media Center)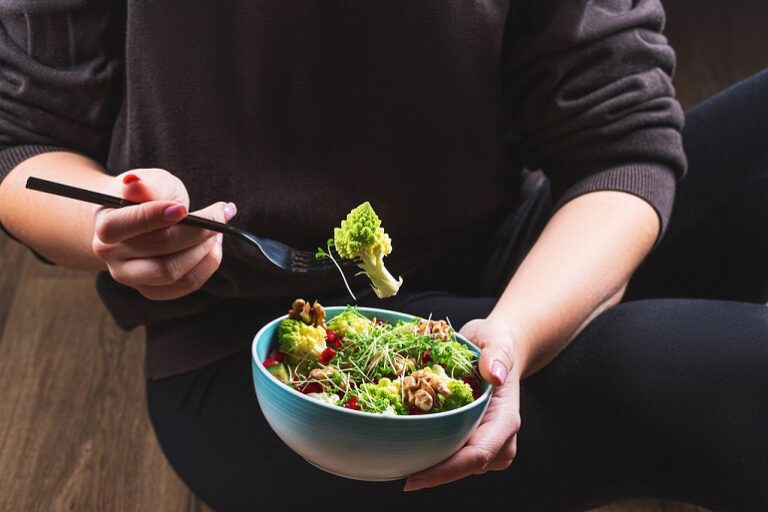 Making a move for girl-power, almost 80% of all Americans who reported choosing a plant-based diet are women. (source)
I know my lady friends in the US choose a green meal because of its perceived health benefits.
37% of US Citizens Prefer To Eat Vegetarian Food When They Dine Out (VRG)
To expand on this statistic, the 37% figure was reported in a survey conducted by the Vegetarian Resource Group, which has been tracking vegetarian eating habits in the US for over 30 years. (source)
Almost 1 in 12 Black Americans Are Strict Vegans or Vegetarians (BBC)
Of the black American population, 8% or 1 in 12 African Americans are vegans or vegetarians to help them address common health concerns such as blood pressure issues. (source)
Many African Americans also consciously choose to reduce their red meat consumption for health reasons.
The US Ranks on the Top of the List Among Countries With the Highest Number of Vegetarian Restaurants in Excess of 18,975 (Oliver's Travels)
While you can order your steak at most US restaurants, the US also has the most vegetarian and vegan establishments in the world – 18,975 restaurants offering vegan meals.
But I have to point out that the same source also found that Seychelles has more vegetarian restaurants in proportion to the population than the US.
What Percentage of India Is Vegetarian?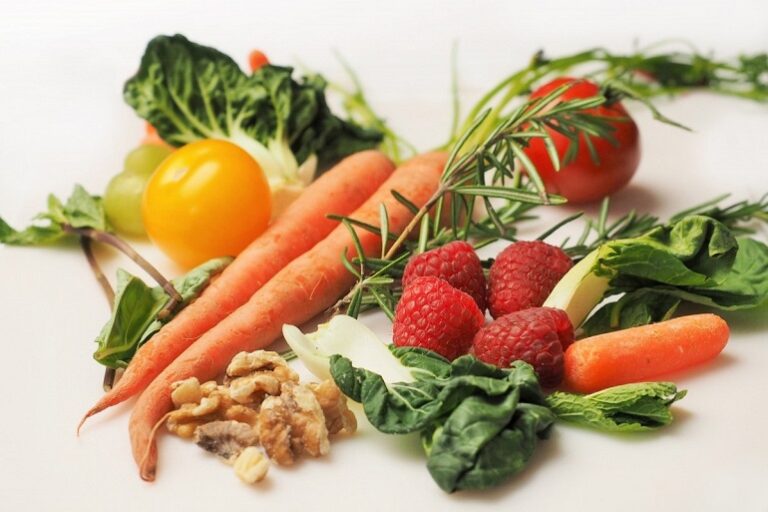 The Indian population still ranks highest in the world vegetarian race, but whether this is due to religious convictions or overpopulation and poverty is unclear.
According to New US-Based Research, Only 20% of Indians Are Vegetarians by Choice (BBC)
Most Indians are Hindu by choice, but they may be vegetarian by necessity (due to poverty). Those who choose vegetarian lifestyles when they could follow a carnivore diet are often in the higher income bracket, and the BBC reports that 20% of Indians are vegetarian by choice.
Surprisingly, 80% of the Meat Eaters in India Are Hindus (BBC)
Hinduism is the dominant religion in India, with over 80% of the population practicing it. Hindus are meat eaters, though they may not eat beef due to religious convictions.
Almost One-Third of the Elite, Upper-Caste Indians Are Vegetarians (DH)
Many of the wealthier and more upper-caste Indians are vegetarians, with a third of these society members choosing healthier diets and plant-based meals. (source)
In India, Indore Has the Highest Percentage of Vegetarians, in Excess of 49% (NFHS)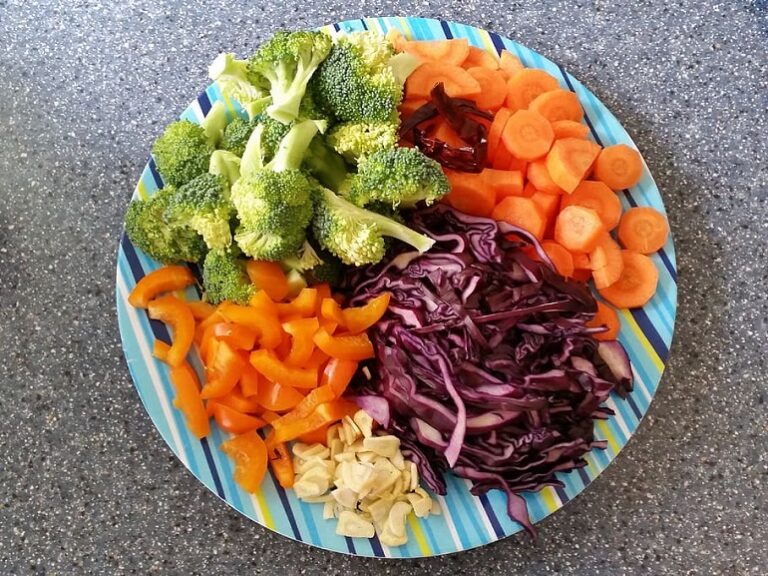 The National Family Health Survey found that most vegetarians live in Indore, with 49% of the local population choosing a meat-free diet.
One reason is the influence of Jainism, a religion that emphasizes non-violence and is prevalent in the region. Another reason is the availability of vegetarian food options in the city.
The Least Percentage of Vegetarians (4%) Live in Kolkata (NFHS)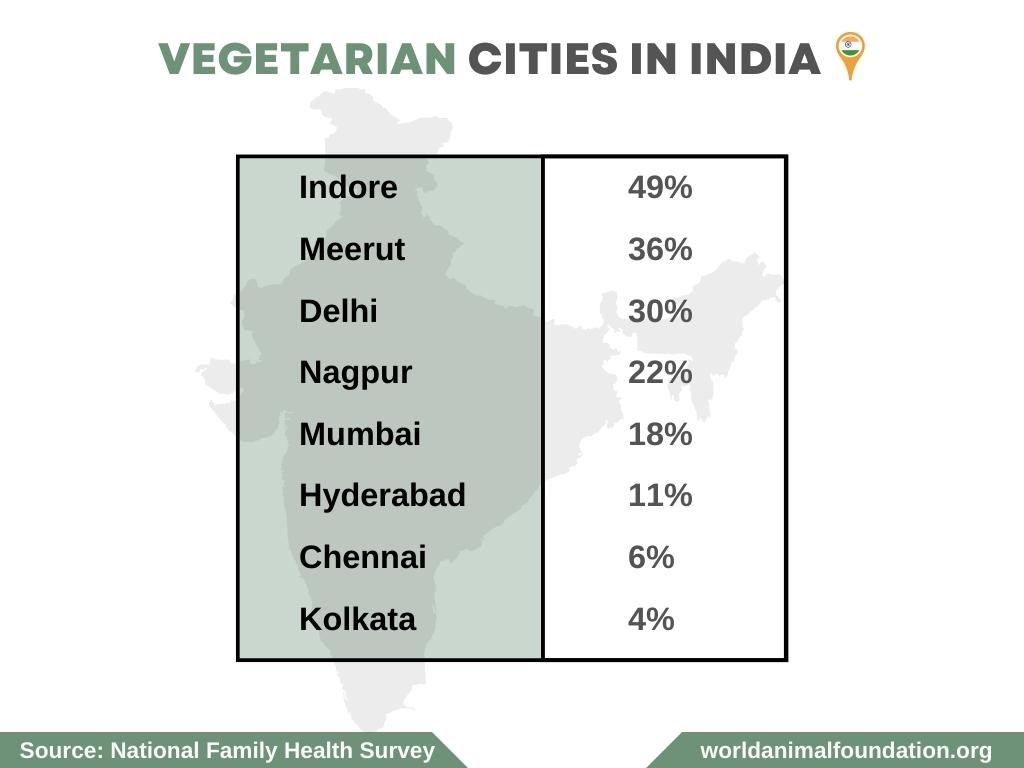 Kolkata has less draw to vegetarians and vegan restaurants, and only 4% of the population in Kolkata is strictly vegetarian.
Vegetarian Cultures
Cultural reasons are often the main reason why people choose to eat vegetarian, so I decided to look at some of my favorite vegetarian cultures and their cuisine.
Ital Is the Most Celebrated Plant-Based Food Enjoyed by Rastafaris in Jamaica, a Cultural Movement Started During the 1930s (Green Peace)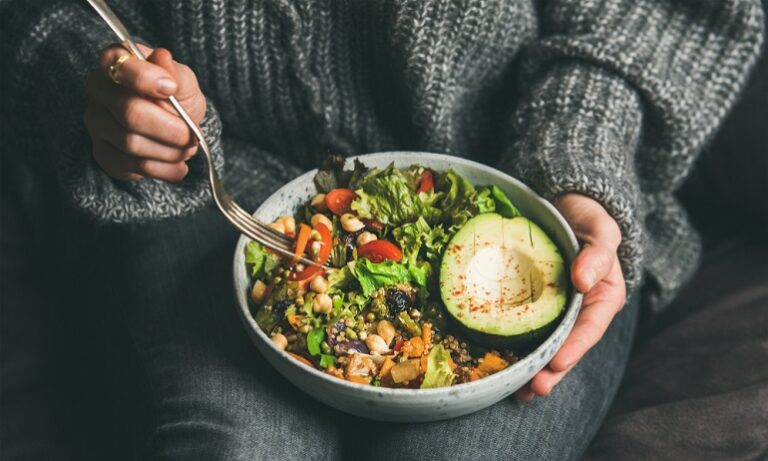 If you want to give truly organic and natural food a try, why not go for some Ital the next time you visit Jamaica? Ital is the food most preferred by the Rastafaris as it's a natural and non-violent meal that's meat-free. (source)
In Eritrea and Ethiopia, Although Orthodox Christians Avoid Meat for 200 Days During Fasting, They Are Permitted To Eat Plant-Based Cuisines (Ethiopian Orthodox)
If you are an Orthodox Christian, you probably dread fasting, but if you go meat-free, you can still enjoy a healthy snack. In Eritrea and Ethiopia, you may eat normal meals during the 200 days of fasting as long as you cut out all animal products. (source)
Plant-Based Eating Is Part of 3 Religions Practiced in India (Green Peace)
Indians practicing Hinduism, Buddhism, and Jainism don't believe in eating meat, which is why India has the lowest number of meat eaters in the world's population.
The High Abundance of Veganism (5.2%) and Vegetarianism (13%) in Israel Is Because of Its Vegetarian Culture (Green Peace)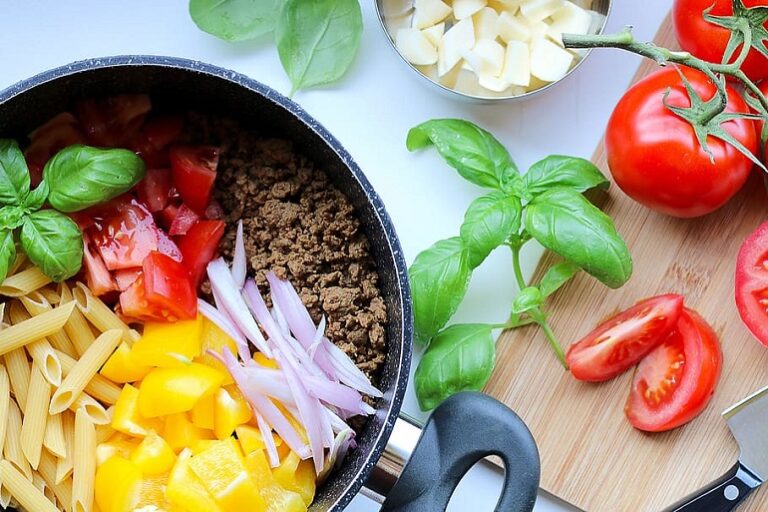 In the Middle East, Israel ranks with the most non-meat consumption. If you crave a Ben and Jerry's ice cream, you can rest assured of a vegan-friendly option in Israel as 13% of the population are vegetarian and 5.2% vegan, so most stores cater to these groups.
Veganism in India
On a recent trip to India, I was surprised by just how vegan-friendly India is.
Indians have the lowest consumption of meat in the world after Bhutan, in excess of 4.4 kg per capita (Oliver's Travel)
Bhutan has the lowest meat consumption, with Bhutanis eating less than 3 kg per person, but Indians are not far behind with a meat consumption figure of 4.4 kg per person per year.
The Number of Fully Vegan Restaurants in India Is 91 (Happy Cow)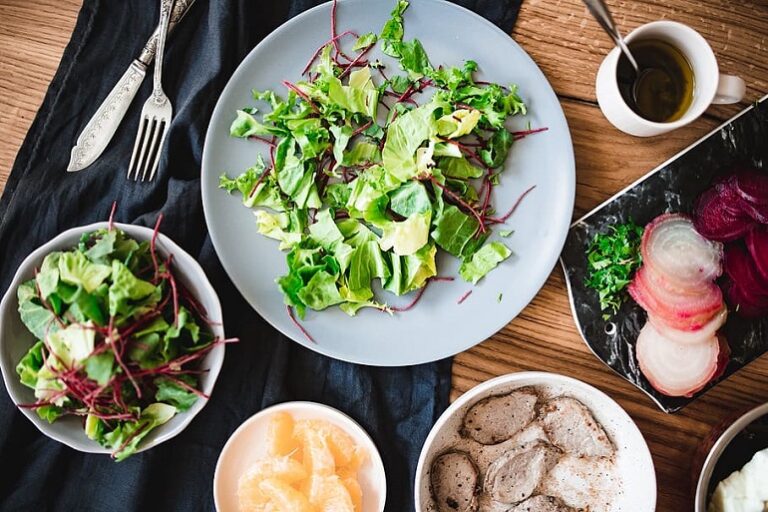 Happy Cow is the go-to site for the more elite restaurants offering vegan meals, and the current listing is for 91 vegan restaurants. Of course, there are many more food stalls and informal restaurants that offer vegan meals, and I've enjoyed my lentil dahl on numerous occasions.
The Highest Concentration of Vegan Restaurants Are Located in Mumbai and Bangalore (Happy Cow)
You can enjoy 18 vegan restaurants in Mumbai, and I've sampled vegan-friendly dishes at a few of the 10 vegan restaurants in Bangalore, so vegan travelers will be well-fed in these amazing cities.
In India, Vegetarianism Is Most Common Among Swaminarayans, Brahmins, Arya Samaj, Lingayats, and Sikh Community (Religious Vegetarianism, World Cat.org)
I found it interesting when reading Religious Vegetarianism that the book indicated that Swaminarayans, Brahmins, Arya Samaj, Lingayats, and the Sikh community have the most vegetarians of all religions in India.
Two-thirds of the Muslims and Christians in India Avoid Eating Meat in Some Ways (Pew Research)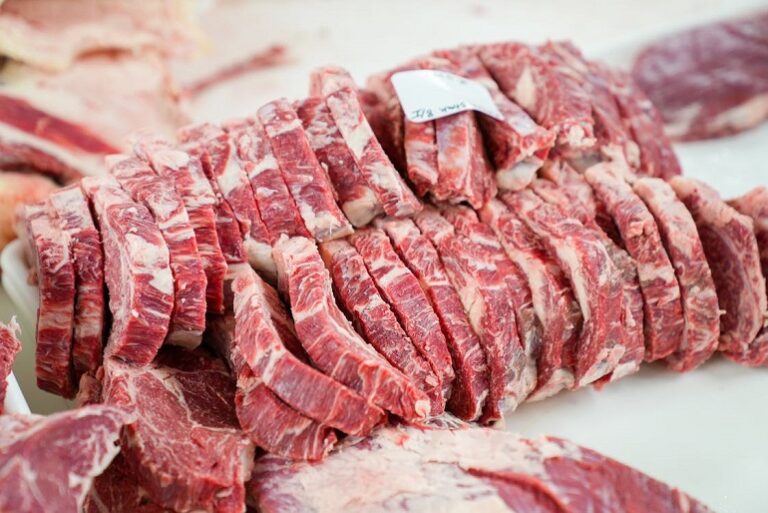 Eight of ten Indians limit their meat intake; specifically, 67% of Muslims and 66% of Christians restrict their meat consumption, adding to the number of vegetarians in India's population. (source)
This is perhaps one of the reasons why I and other vegetarian travelers find India a destination of choice.
Chinese Vegetarianism
Looking further East, I decided to consider the number of vegetarians in China, as quality meat is often a luxury in some areas of China.
More than 50 million People, which Accounts for 4 to 5% of the Chinese Population, are Vegetarian (China Briefing)
3.6% of the Chinese population is vegetarian, but the market for plant-based products has grown rapidly in recent years. (source)
My friend who lives in Beijing told me the country's government recently advised them to reduce their personal meat consumption for health benefits.
According to Stats for 2023, the Vegetarian Share of China Is 5% (Statista Global Consumer Survey)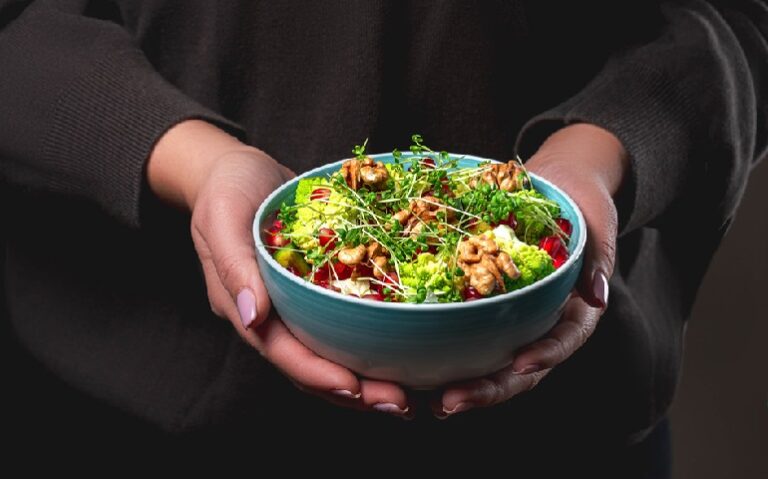 Meat is a sign of wealth in China, and this may account for the low number of vegetarians in China as only 5% of Chinese identify as being vegetarian, though vegetarian and vegan restaurants number is 289, according to Happy Cow.
According to a Survey Conducted by Kitchen Stories in 2019, 14% of Chinese People Said they Follow a Vegetarian Diet (Kitchen Stories)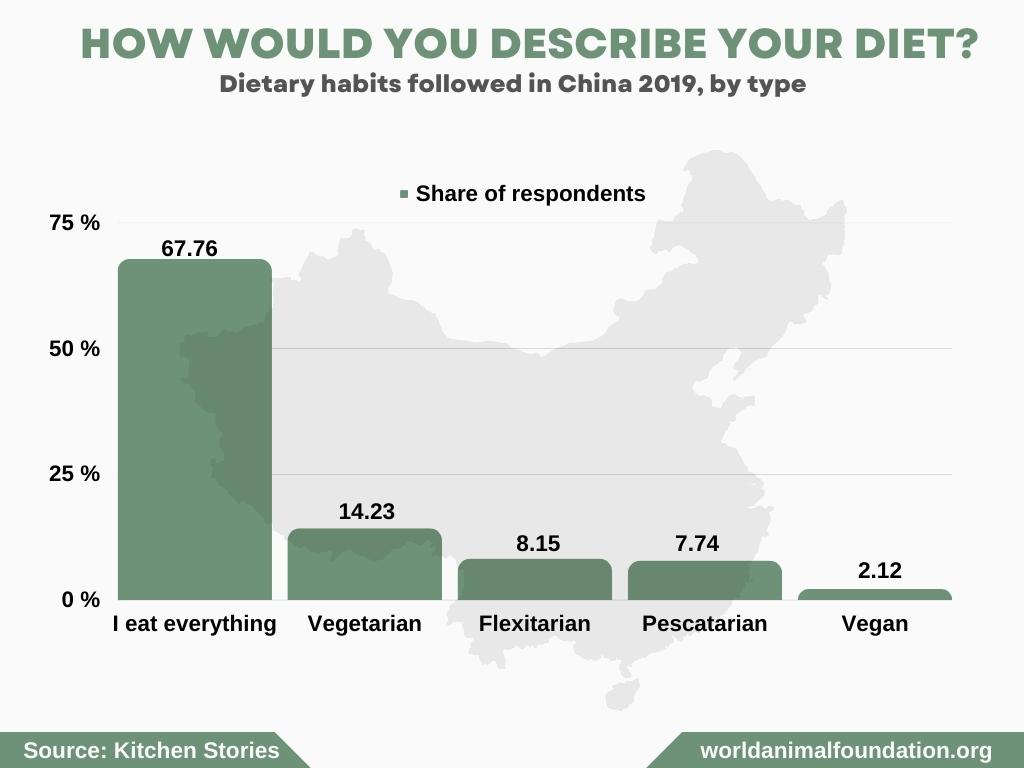 Kitchen Stories reported that 14% of Chinese people follow a plant-based diet, with another 8.15% of Chinese following a flexitarian diet, reducing their meat consumption based on their ethical motivation.
It Is Expected in 2023, China's Vegan Food Market Will Be Worth $12 Billion (Euromonitor International, Informa)
China's vegan food market is expected to reach a whopping $12 billion, which is an increase of $2 billion from 2018.
Currently, the Plant-based Protein Industry of China Is worth $1.44 Billion (Marketing to China)
I learned that China's plant-based protein market is $1.44 billion strong, which is a 53% bite of the global protein market. (source)
China is the largest plant protein exporter, and if you are enjoying a soy protein smoothie, chances are it comes from China, which processes 80% of all soy protein isolate.
More than 70% of the Plant-based Meat Market Is Covered by China in the Asia Pacific Region (GFI Asia Pacific, Euromonitor)
China is a plant-based meat market giant, covering 70% or $163 million in revenue of the Asia Pacific region. So, I know that if I order a soy stir-fry in Bangkok, it is probably made from soy protein meat alternatives that are produced in China.
Vegetarian-Friendly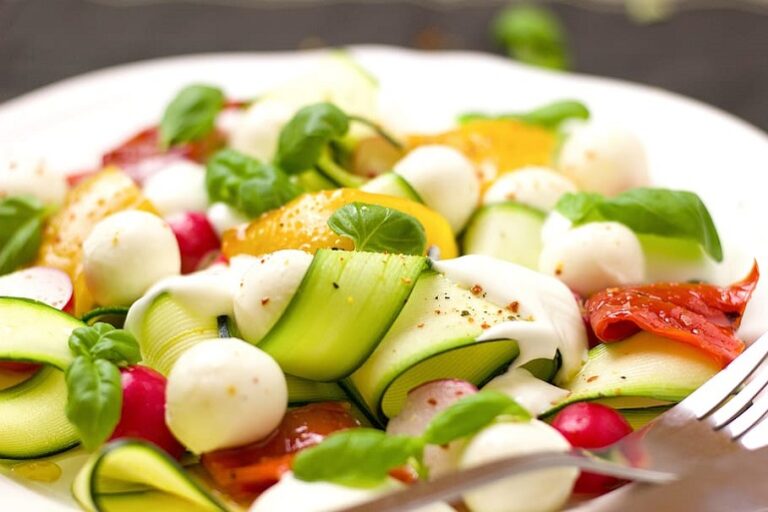 Oliver's Travel created a global index of countries based on their vegetarian and vegan restaurants.
The report ranked countries by using three sets of criteria: the number of vegetarian restaurants, the number of vegetarian restaurants per capita, and annual meat consumption per capita in each country. This produced a list of the best vegetarian-friendly countries and also the worst ones.
In the African Continent, Seychelles Was Considered to Be the Most Friendly Country, with a Total Vegetarian Index Score of 328 (Oliver's Travel)
Seychelles is the highest on the listing with a global index score of 328, making it the next place I'm going to visit as it's jam-packed with vegetarian-friendly restaurants and has a lower annual meat consumption.
Seychellois consume an average of less than 36 kg of meat per capita, while the US gobbles up 120 kg of meat per person each year—eating half the Kardashian family each year.
In Asia, Thailand Ranked at the Top Based on Its Global Vegetarian Index (Oliver's Travel)
Thailand is at the top of the global vegetarian index, with 76,000 people per restaurant and 908 vegetarian restaurants in total. Thailand is another vegan-friendly destination, as Thai people eat less than 26 kg of meat per capita each year.
UK, With a Global Vegetarian Index of 299, Ranked Top in Europe (Oliver's Travel)
There are 15,000 Brits for every vegetarian restaurant in the UK, and with such a small size country, it's no problem to find one of the 4,433 restaurants offering vegan meals.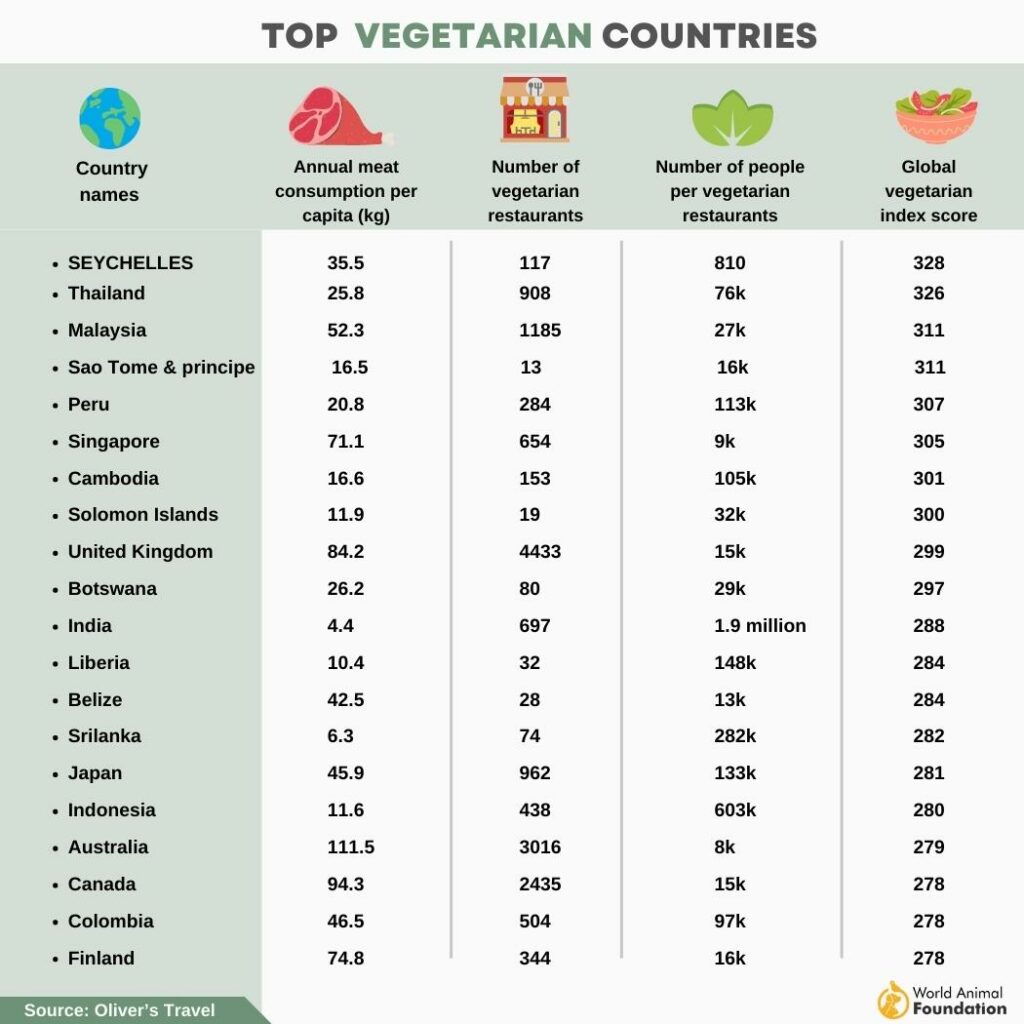 With the large farmer's markets in the UK, I've always found that vegetarian open-air restaurants are equipped and ready to appeal to my senses with delicious fungi and veggies.
Belize and Peru in North and South America Showed the Highest Global Vegetarian Score of 284 and 307, respectively (Oliver's Travel)
Turning to the Americas, Belize and Peru have the highest global vegetarian score of 284 and 307, respectively. Peru ranks high with 113,000 people per vegetarian restaurant, while Belize has 13,000 people per vegetarian restaurant (making bookings easier in Belize).
Traditional cuisine in Belize is Belizean rice and beans with plantains, and I highly recommend it.
Solomon Islands in Oceania Ranked Top With a Global Vegetarian Score of 300 (Oliver's Travel)
Oceania's vegetarian capital is the Solomon Islands, with a score of 300 in Oliver's Travel report. You'll rub shoulders with 32,000 people per vegetarian restaurant—just kidding, but it does mean there are fewer vegetarian restaurants (only 19!).
Bhutan Has the Lowest Meat Consumption of 3kg Per Capita (Oliver's Travel)
Bhutani people consume less meat than most of the countries sampled, and the average meat consumption per capita per year is 3 kg.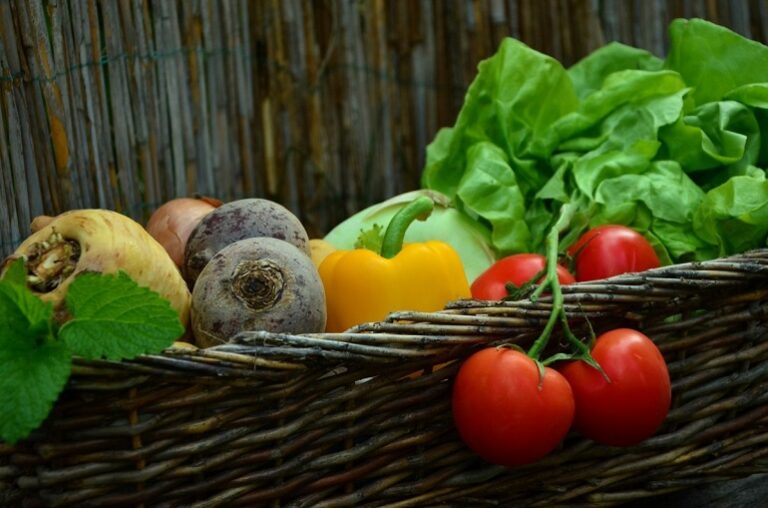 Despite not being a hugely meat-munching country (like the US), most of Bhutan is not vegetarian. Buddhists' belief that reincarnation may place their loved ones in an animal form may contribute to the Bhutani not wanting to eat animal products (#SorryGrannyGoat).
Most Vegan-Friendly Countries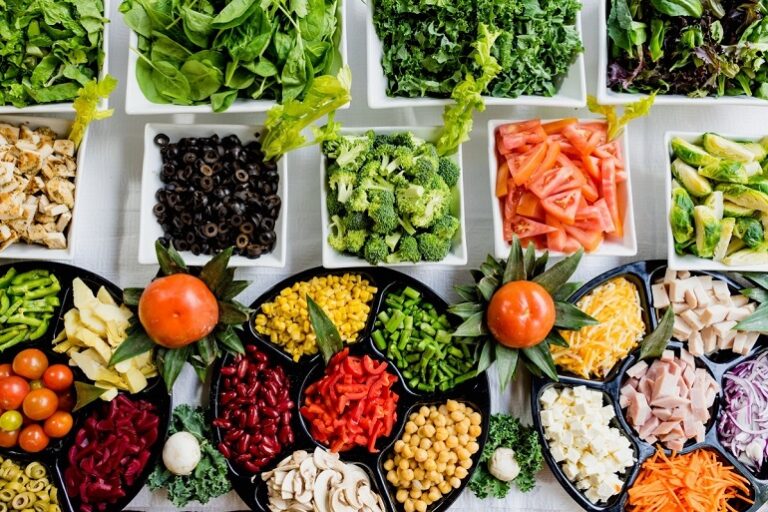 Planning my next globe-trotting tour, I considered the most vegan-friendly countries in the world.
In the UK, the Number of Vegans Quadrupled to 600,000 People (Economist)
In recent years, the UK has become a much more vegan-friendly place to visit, and you'd be amazed by how many people are shopping for vegan products these days. British vegans number 2-3% of the population, with the number of vegans having quadrupled from 150,000 to 600,000 between 2014 to 2018. (source)
Even in small villages, you may find vegan-friendly restaurants in the UK and many of the millennial population has given vegan a go, while more prefer to lead a flexitarian lifestyle and cut back on meat consumption.
There Are More Than 950 Vegan Restaurants in Poland (Travel Daily Media)
If you're picky about veggie burgers like me, you'll be relieved that the 950 vegan restaurants in Poland serve the best veggie burgers on the planet, while the Polish capital city, Warsaw, is one of the best vegan-friendly places to visit. (source)
In the US, Veganism Is Rapidly Growing, With 6% of the Population Being Vegan (Plant Protein Sources)
Veganism is on the rise in the US, with an increase of 500% from 2014 to 2023. The vegan population is 6% of the American population. (source)
Japan has become a Vegan-friendly country, with a total vegan population of 2.5 million (Bord Bia)
In the past, when I visited Japan, I relied on instant noodles to survive as most dishes contained some form of fish or other. From 2017 to 2019, the number of vegans in Japan doubled, with numbers reaching 2.5 million vegans.
I can now safely order a vegan meal in Japan and know it is free of animal products since the market is more friendly to vegan travelers, thanks to the increase in local vegan numbers. (source)
Veganuary Countries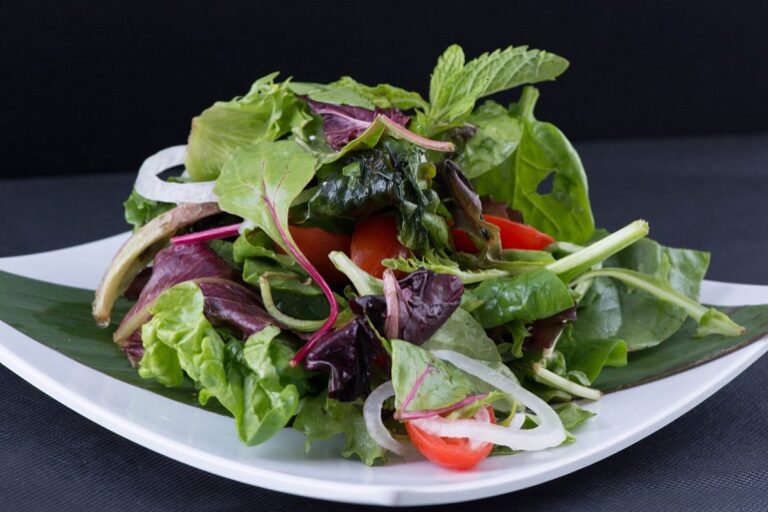 Starting in 2014, Veganuary, or vegan January, has taken the world by storm. Membership in the initiative numbers over 2.5 million, and several celebrities such as Joaquin Phoenix and Paul McCartney have become brand ambassadors, encouraging people like you and me to go vegan for one month at the start of each year.
Except for Tajikistan and North Korea, 228 Countries and Territories Signed To Participate in Veganuary in 2023 (Veganuary)
Veganuary is an acclaimed international project, with 228 countries and territories having signed the participation document, with the exception of Tajikistan and North Korea.
The top countries to participate included the US, United Kingdom, Germany, India, Italy, and Mexico. (source)
I'm happy my own country—South Africa—also participated, doing its bit for vegan awareness and improved and healthier eating habits.
More Than 700,000 Participated in the Veganuary Campaign 2023 (Veganuary)
The survey conducted as part of the Veganuary campaign was sent to 87% of the participants, with 32,522 respondents returning data. Sadly, it seems that while vegans are happy to want their lifestyle, they don't always stand up for their choices in plant-based diets.
78% of the Participants Who Were Not Vegan Already Intended To Permanently Change Their Diet (Veganuary)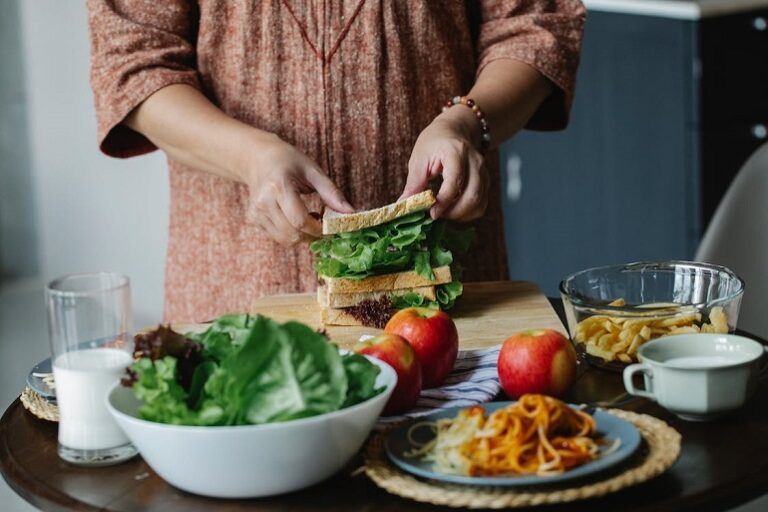 A main question on the survey was whether the participants would continue a vegan lifestyle after the campaign had ended (when February rolled around).
78% of the participants intended to make a permanent shift in their diet, which is a huge number. From a total of 78%, 25% planned to stay fully vegan.
However, in the 2022 Veganuary campaign, only 36% of the participants showed intent to continue being vegans, while 9% admitted to not continuing the vegan diet, and 10% were unsure if they could or would remain vegan.
In Just 1 Month's Span, These Countries Spared 2.16 Million Animals From Suffering in 2022 (Veganuary)
I have to admit that I was thoroughly impressed by the number of animals saved in just one month by Veganuary participants (by not eating meat). In one month, they prevented the slaughter of 2.16 million farmed animals that didn't need to be slaughtered for human consumption.
My own dietary choices are based on moral and ethical motivation, and saving animal lives by not eating food obtained from animals is one way in which I get to make a difference—part of 2.16 million differences.
In a Single Month, a Minimum of 1,610 New Vegan Products Were Launched Globally (Veganuary)
January is a glory month for vegans, and manufacturers get in on the market value, releasing over 1,610 new vegan products in time for the 2023 Veganuary.
Some of the best vegan-friendly products launched during 2022 included:
Chipotle's Vegan Chorizo
Cold Stone Creamery Vegan Ice Cream
Smash Burger's Plant-Based Milkshakes
Panda Express's Orange Chicken
Taco Bell's Vegan Carne Asada Steak
In the UK Alone, 790 New Vegan Products and Menus were Launched (Veganuary)
UK manufacturers weren't about to be left behind, and I was very pleased with the selection of vegan products launched—over 790 different vegan products in 2022!
I enjoyed the exciting releases that manufacturers keep in stock for Veganuary, such as:
THIS Isn't Streaky Bacon
Burger King's La Vie
Aldi's Chilli Bites, No Fish Burgers, and Battered No Chicken Balls
Byron's The Mex-It-Up-Burger
NOMO Caramelised Biscuit Chocolate Bar
Over 6,800 Veganuary Stories Were Published by International Media (Veganuary)
Many of my friends shared the stories of their journey to veganism on international media, like the 6,800 other vegan stories shared during January 2023 with the Veganuary project.
The campaign is so popular that the "pledge to go veg" trends each year in January, and it's set to continue gaining momentum and support.
FAQ's
What Percentage of the World Is Vegan?
While there is a massive interest in veganism, the total world population identifying as vegan is an estimated 1.1% or 88 million people since the total world population is just over 8 billion people.
Which Is the Most Vegetarian-Friendly Country?
Seychelles is considered the most vegetarian-friendly country, according to the report created by Oliver's Travels. This standing is achieved based on the number of vegetarians in the country and also the number of vegetarian and vegan-friendly restaurants per capita in Seychelles.
What Are the Major Motives Behind Becoming a Vegetarian or Vegan?
There are many different reasons why people become vegan or vegetarian. The most prominent include health benefits, as avoiding meat consumption is linked to a decrease in cancer risk and better overall health; economic factors, as meat is expensive; and ethical sensitivity or moral convictions by those concerned for animal rights and because of their religious or spiritual convictions.
An awareness of environmental conservation has also prompted the famous movement dubbed Veganuary as more and more people are realizing that our diets are destroying the natural environment. Nature can't keep up with consumer demand.
What Health Risks Could Be Encountered After Becoming a Vegan?
Some health risks that could be encountered after becoming a vegan include deficiencies in vitamin B12, vitamin D, calcium, iron, and omega-3 fatty acids. These deficiencies can lead to anemia, weak bones, cognitive impairment, and an increased risk of heart disease.
It is important to properly plan your vegan diet to ensure that you are meeting all your nutrient needs.
Wrap Up
Whether you choose to go vegetarian, vegan, or flexitarian, your health is the most important thing to consider. Meat is linked to health problems like diabetes type 2, obesity, and more.
I know that my health improved significantly when I cut out meat and opted for a plant-based diet that contains only some animal products, as I still eat fish and eggs.
Vegetarian cuisine is appealing to both meat eaters and those who choose a healthy lifestyle with many appetizing and popular dishes. Lacto vegetarianism is a popular transition choice for those who don't want to "cold-turkey" their move to veganism, where people eat dairy products but not eggs.
Even being semi-vegetarian is a great improvement for your diet, and there is national government support for the meat reduction agenda.
I certainly don't regret being vegetarian, and while I don't judge meat eaters, I do worry that our habits of factory farming and our meat industry will eventually cause our own end.