This is undoubtedly one of the most challenging subjects to write about. It's nearly impossible to read through the many WAF (World Animal Foundation) articles on animal testing and not skim over the pictures.
These animals still endure horrendous animal testing and experiments. We know they're suffering–all for the sake of our vanity and company profits.
Animal testing means subjecting millions of animals, often primarily purpose-bred lab animals, to inhumane tests involving the Draize test, toxic chemical inhalation, ingestion, and skin exposure to various chemicals. What's really stupid is that the rest of the world already has massive amounts of data on these brand tests.
Here is a list of the good, the bad, and the Leaping bunny-certified cruelty-free alternatives that have no animal testing policies.
What Products are Tested on Animals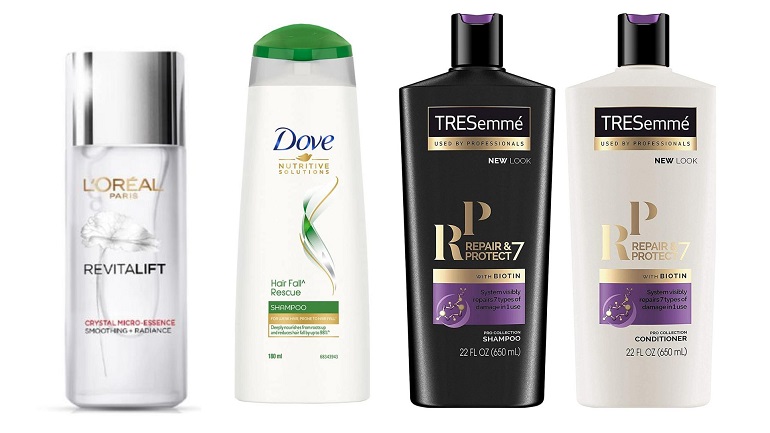 This article might sound like an attack on companies and China on animal testing. According to Humane Society International, China is the last frontier where brands must subject millions of innocent animals to barbaric safety testing methods for product safety.
Although China has recently passed laws and eased some cosmetics regulations, anti-aging, sunscreen, and hair dye (any product that alters) must still comply with regulatory purposes and animal testing rules. These products are often called general-use products.
Shoppers have a tough choice as most NCF (not cruelty-free) products on this list are also the top-selling products in many categories, like Bobby Brown and Estée Lauder. What's difficult for consumers is that some parent companies have products on both sides of the spectrum.
So do you reward them for the products that are considered cruelty-free or boycott them for their failure to adopt an official animal testing policy?
Garnier, a L'Oreal brand, France's most popular hair and skincare brand, received the Leaping-Bunny standard in 2011. Tresemme, a Unilever brand, received the Leaping Bunny approval as recently as 2021. DOVE (Unilever), Herbal Essences (P&G), and The Body Shop represent the good guys now.
Fact
Labs use dogs and intentionally damage or remove their organs, like the heart, lungs, and kidneys, to see how certain substances might damage and affect human organs.
Products Tested on Animals and Alternatives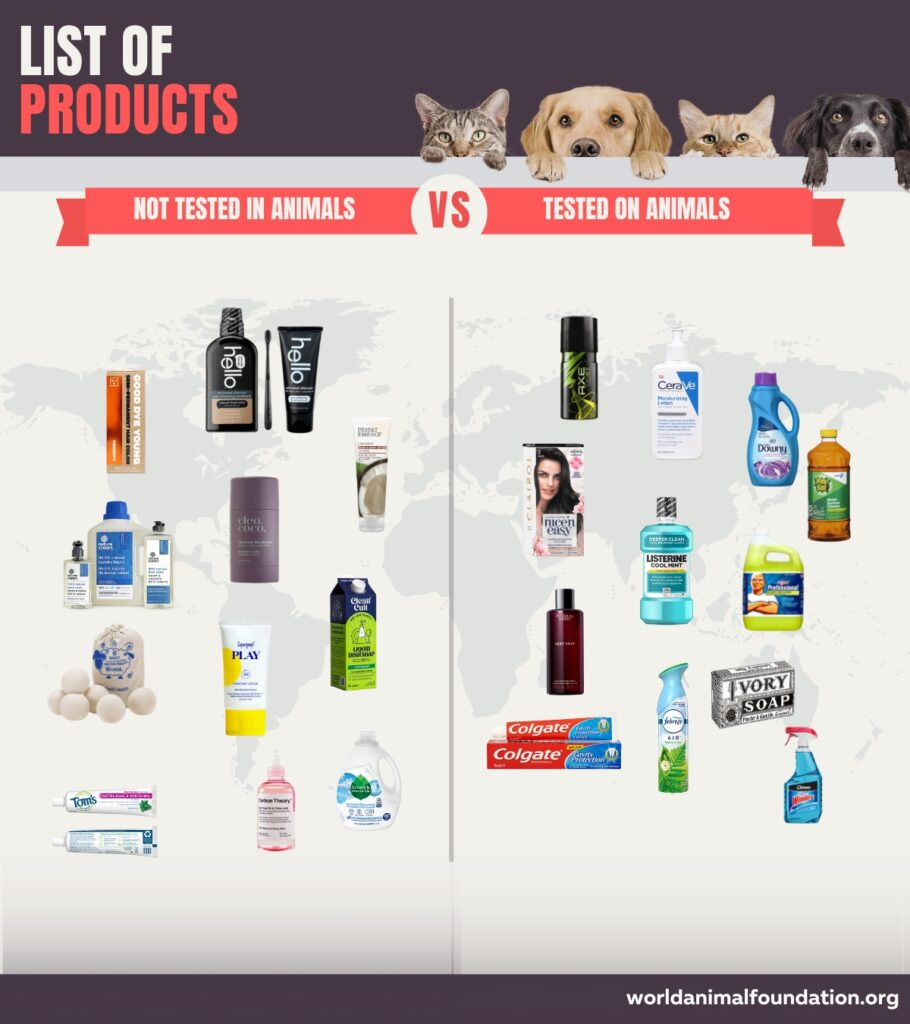 Interestingly, many of these products and their parent company are industry giants that don't have strong anti-animal testing strategies. However, since these companies sell their product in territories that demand animal testing, as China does, they fall under the category of companies that DO test on animals.
Axe Body Sprays & Rexoan Antiperspirant (Unilever) try Cleo & Coco.
Bounce Fabric Soften Sheets Procter & Gamble (P&G) try dryer balls.
CeraVe Body Lotion (L'Oreal), try Benton or Bondi Sands.
Try going natural or Good Dye Young for Clairol Hair Dye Coty (formerly Clairol, then P&G).
Colgate Toothpaste Colgate Palmolive (recognized by PETA 2011.) Try Hello, a Colgate cruelty-free alternative.
Downy (Lenor) Fabric Softener Liquid (P&G) try Nature Clean, considered cruelty free.
Febreze Air Freshener (P&G), substitute with clean air and reduce plastic use.
Ivory Soap (P&G), try Carbon Theory for natural ingredients.
Jergens Self-tan Lotion (KAO Corporation) try SuperGoop with cruelty-free claims.
Listerine Mouthwash (Johnson & Johnson J&J) try Tom's of Maine (Colgate-Palmolive).
Lysol Disinfectant (Reckitt Benckiser), try Seventh Generation.
Mr. Clean Household Cleaner (P&G), try CleanCult or make your own.
Oral B Dental (P&G, formerly Gillette), try Jason or Desert Essence.
Pine-Sol Household Cleaner (Clorox Company), go for Real Simple Clean.
Swiffer Household Cleaner (P&G), switch to washable Casabella Infuse.
Soft Soap Hand Soap (Colgate), try Kiss My Face, and screw the Chinese market.
Victoria's Secret Fragrance (L Brand, Bath & Body Works), use Lurk.
Windex Household Cleaner (S.C Johnson) mix vinegar and water or use HomeSOLV.
Wella Haircare (Coty) try As I AM or Garnier (a L'Oreal product.)
Venus Lady Shaving (P&G, formerly Gillette); shave with Billie and beat the best sellers.
It's easy to see who the culprits are and how confusing it gets for consumers. Look for the Leaping-Bunny on the product while you're shopping–it actually means something. Going by the company name alone isn't a clear sign that the parent company meets the criteria.
Even Cruel Free Kitty and PETA waver on their website, endorsing brands and contradicting themselves.
Companies like mega-brand L'Oreal, the parent company for four beauty divisions, are powerful influencers still on the PETA list for allowing animal testing in countries that require it by law, like China.
This makes it confusing for consumers who hear that L'Oreal, supported by a spokesperson from Humane Society International, states that L'Oreal is complying.
A statement from L'Oreal on their stance on animal testing says they entered a commitment to stop product testing for more than 30 years.
L'Oreal has developed non-animal testing procedures called Episkin that rely on human skin cells to test results. They openly say that certain authorities like China still pull products from the shelf for testing.
Although L'Oreal doesn't use animal testing in most regions, it's still at the mercy of Chinese regulations, putting them on PETA's radar. L'Oreal's alternative is to stop selling products to China entirely and lose valuable market share in the massive cosmetic industry.
And it's not just Loreal, P&G, J&J, etc. The list is long. However, other cruelty-free brands are just as good and pass the PETA cruelty-free certification.
like the HSUS, Humane Society of the United States, and their global partners, state that tests on animals are declining. However, that doesn't mean the suffering is over for millions of animals.
Fact
According to the FDA, animal testing for cosmetics sold in the USA is not legally required. Product mislabelling is prohibited but doesn't require animal tests. Other methods provide better results based on existing data.
Brands That Continue to Test on Animals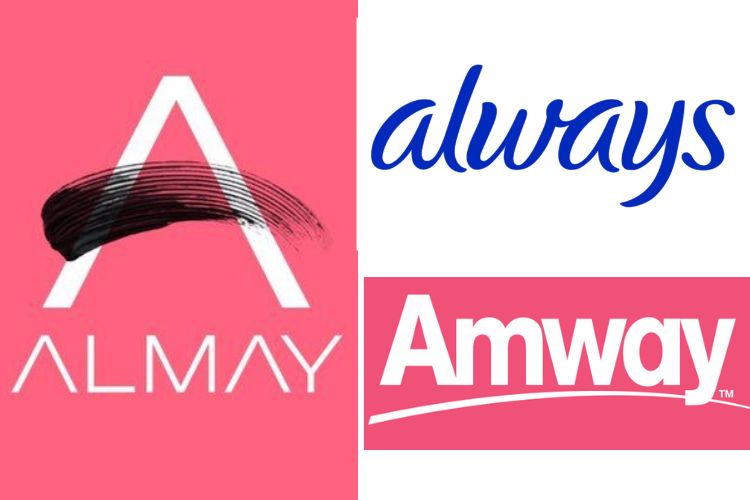 The list is long. Many famous global brands still resort to animal testing, although data already exists to make animal testing unnecessary.
Here are a few NOT cruelty-free brands on the PETA list of products and companies that still use an outdated animal testing policy when cruelty-free alternatives exist.
Acuvue contact lenses are NOT a cruelty-free brand.
Aveeno by J&J (Jen? Anything you might want to say?) is NOT a cruelty-free company.
Bounce by P&G is NOT a cruelty-free brand.
Clorox is NOT a cruelty-free company.
Command by 3M is NOT cruelty-free.
Dior, despite supporting Johnny, is NOT one of the cruelty-free brands.
Estee Lauder is NOT a cruelty-free company.
Fixodent does NOT fit the cruelty-free brand's standard.
Fact
We force rats into small tubes and blow cigarette smoke at them for hours. Yes, we're still wondering how cigarettes affect humans. (Memo to self: stop shaking your head!)
Almay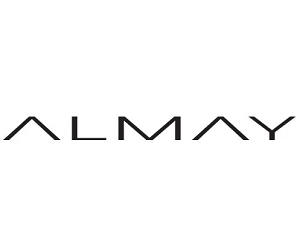 Almay is known for its hypo-allergenic cosmetic products and is designed for clients with skin sensitivity that want glamour with a natural look. Revlon owns Almay. Almay doesn't get cruelty-free awards as it either conducts animal testing in its facility or sends it for third-party testing, or its suppliers still test.
Almay cruelty-free alternatives are Annabelle, e.l.f., and Physicians Formula.
Always
Hard to imagine we need to test feminine pads on animals. However, this top-selling brand is manufactured and sold by Procter and Gamble (P&G). It tests on animals at their facilities, through their suppliers or a third party, and in countries where required.
Always has these cruelty-free products to compete with: Seventh Generation.
Amway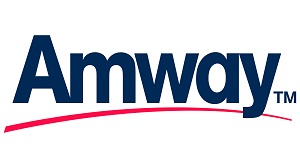 Amway is a multi-level marketing (MLM) company that sells everything from health home care and cosmetic products. Amway, the American Way, may test on animals through suppliers, their facilities, or through their suppliers and when required by law. Since 1959 Amway has become an international corporation.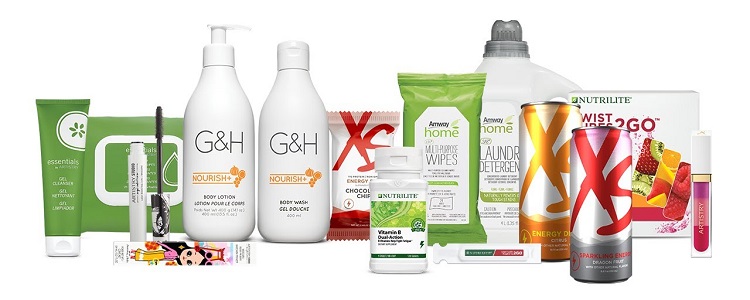 For an Amway cosmetic alternative that is cruelty-free, try LUSH.
Aveeno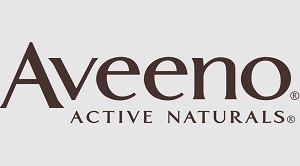 You'll be shocked that our favorite "Jen" supports Aveeno, a Johnson & Johnson (J&J) company brand that includes Neutrogena. Aveeno uses animal testing and is NCF (not cruelty-free). Aveeno might also sell its skincare products in countries where laws require testing.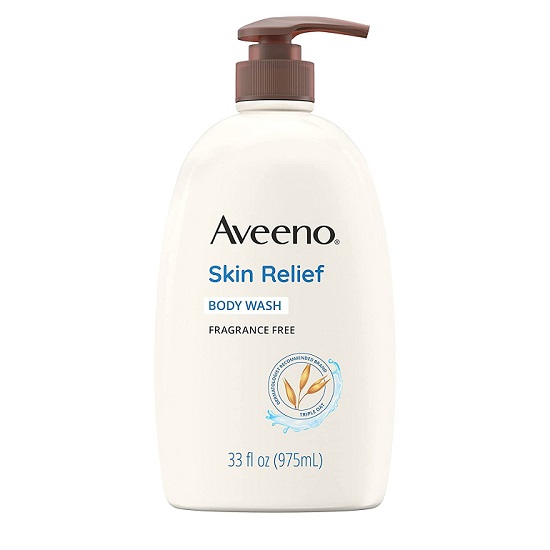 Dove is an excellent Aveeno alternative and is PETA-approved with cruelty-free international.
Fact
Baby monkeys are taken from their mothers to study extreme stress and how it might affect human behavior. (Isn't that admitting that these animals have emotions and feelings?)
Burberry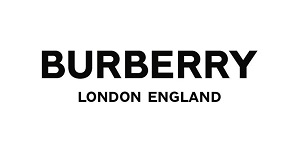 The iconic caramel tartan brand does not meet NCF standards. Burberry continues to test on animals or allows third-party testing on its perfume brand. Burberry continues to sell its product in areas where animal testing is mandatory. It flies under the Coty banner.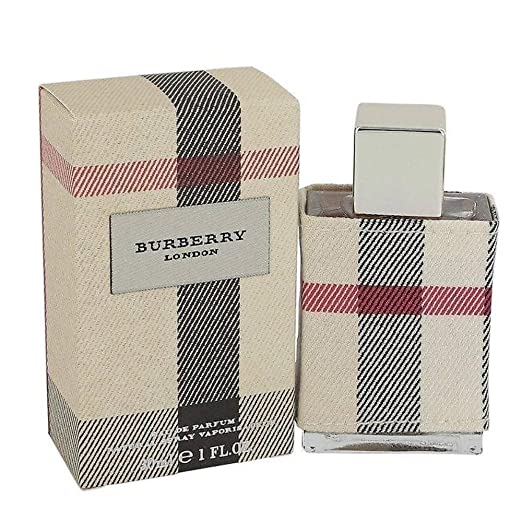 Alternatives to Burberry include going to au naturel and Floris London.
Fact
Yes, lab techs damage the spinal cords of cats and force them to run on treadmills to see how nerve activity affects human movement. (It's hard enough to write about this; can't imagine how lab techs don't suffer from PTSD).
Calvin Klein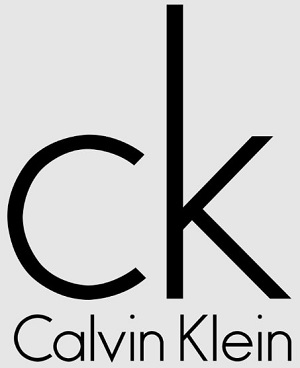 We all know CK is a famous fashion designer and fragrance house, and they're still officially on the NCF list. They test on animals by the usual means and or hire it out. Of course, a fashion conglomerate like CK has to trade in China or lose valuable market share. It's a Coty brand.
Alternatives for CK include The Body Shop.
Cetaphil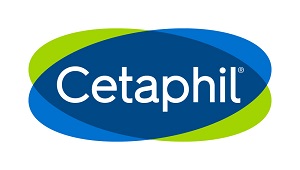 A dermatological skincare company that is not NCF and tests in their facilities uses third-party testing, or their ingredients are tested. They also test in areas where required by law. Cetaphil is a Galderma product.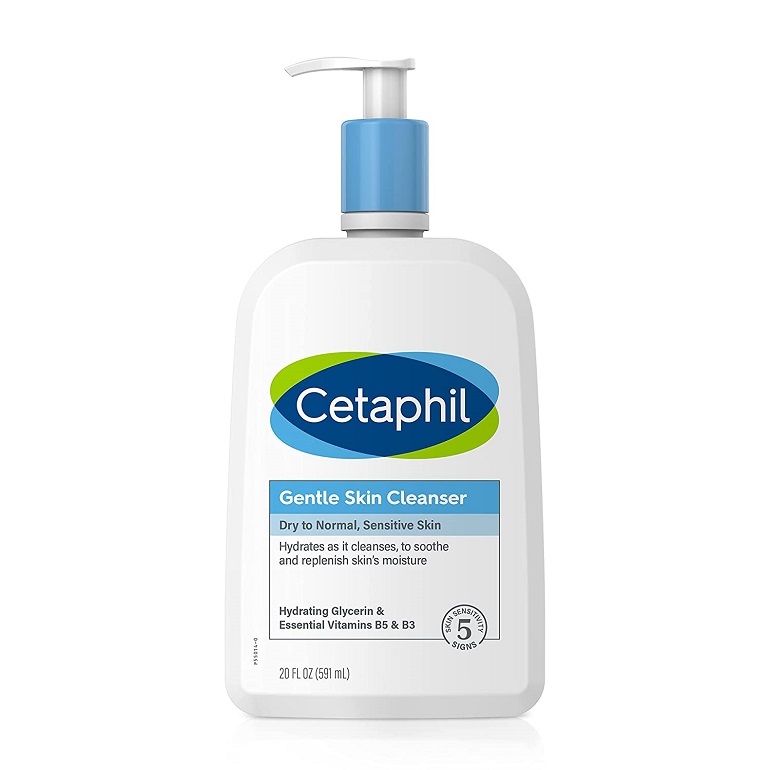 To relieve dry and sensitive skin without heavy fragrance additives, try Ceramedx.
Clorox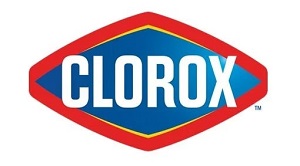 Clorox is a potent household cleaning aid product and is not cruelty-free. Clorox engages in animal testing through its suppliers or themselves or is negligent in using cruelty-free alternatives. Clorox continues to sell its products in areas with animal testing regulations.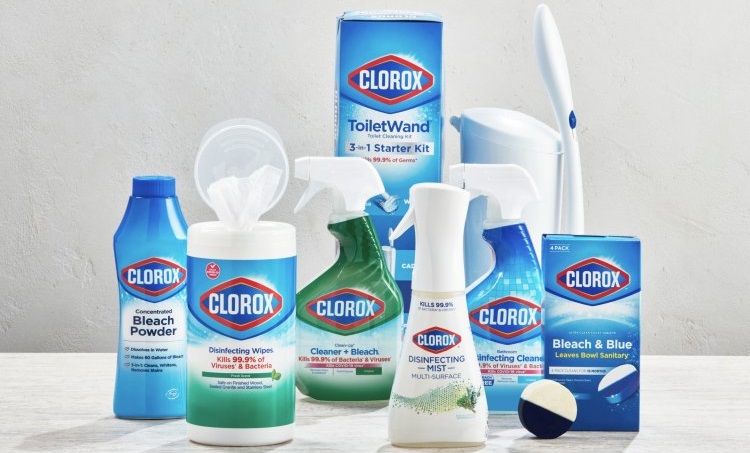 For a Clorox clean alternative, try Method. (However, its parent company S.C. Johnson is not yet NCF.
Fact
Lab techs force-feed mice daily chemical doses over two years to see if it will cause human cancer, although we try it on mice that are not human.
Dior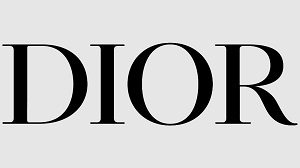 Another sophisticated fashion and fragrance cosmetic powerhouse that does not meet the standards and NCF. Dior either tests the product in their facilities with a third-party supplier or sells in areas that require animal testing. Dior is owned by LVMH, a Moët Hennessy Louis Vuitton company.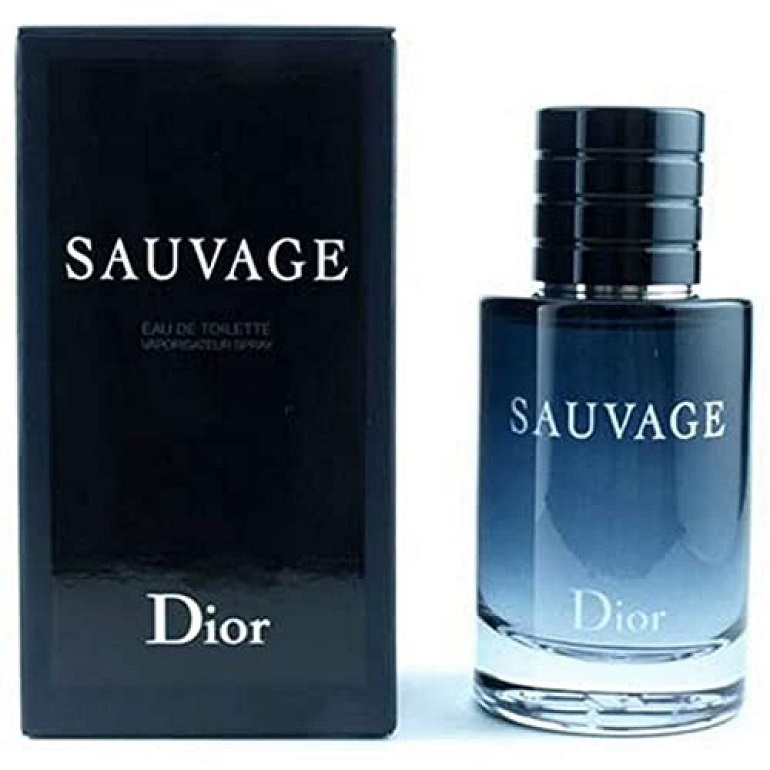 A unique alternative to Dior is Caswell-Massey, in business and serving America since 1752.
Dolce & Gabbana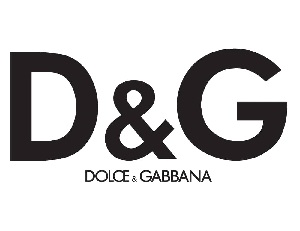 D&G is an iconic fragrance company owned by Coty, another ancient cosmetic company. D&G may test on animals themselves, its suppliers, or third-party partners. They also sell products in areas where animal testing is mandatory. (Coty also owns Gucci and Hugo Boss)
A D&G fragrance alternative is Skylar.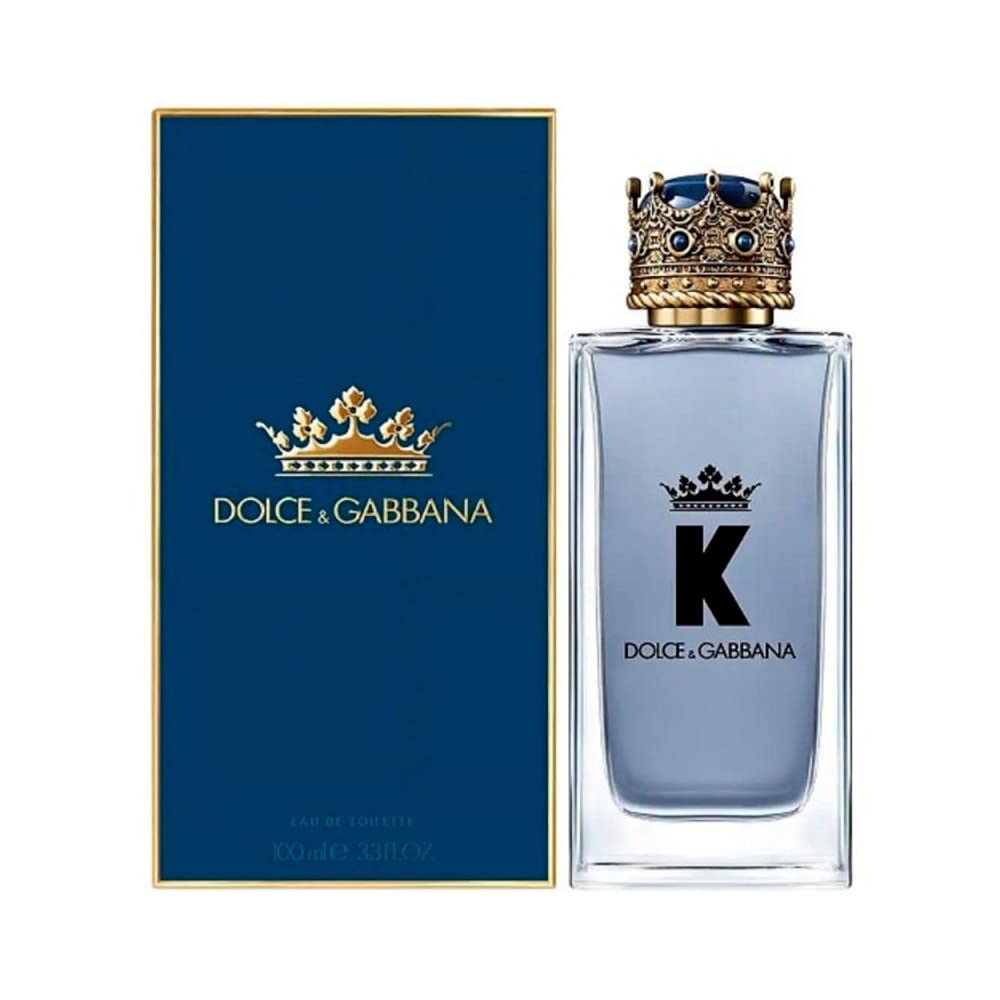 Fact
In the lab environment, ferrets endure painful infections and fatal diseases like RSV (Respiratory syncytial virus), Ebola, COVID-19, and others without any pain relief until they die to see how these diseases might affect humans.
Many COVID-19 tests and vaccines were done without animal testing as there weren't enough animals or time.
Elizabeth Arden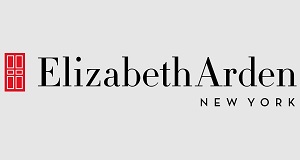 Elizabeth Arden has been in the skincare and cosmetic business with luxurious fragrance brands for over 100 years. Arden is NCF and tests, either themselves, farmed out to a third party, or uses suppliers that are NCF too. They also sell in areas where laws demand animal testing. Elizabeth Arden is another Revlon brand.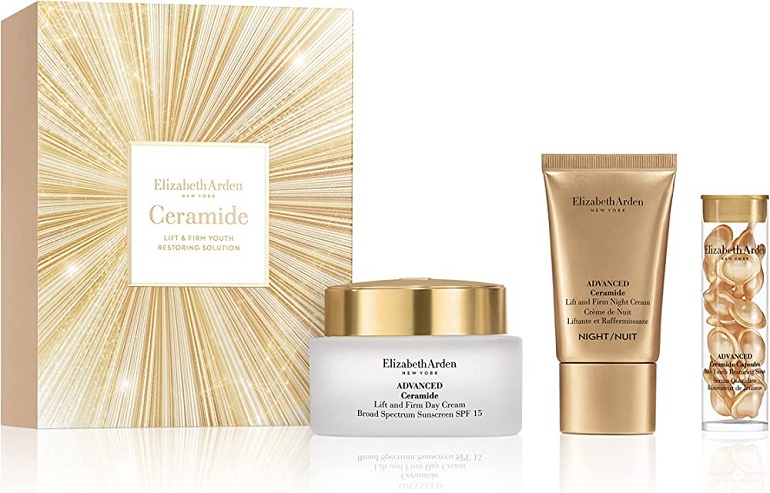 Alternate options for Arden are Elizabeth Grant and Trish McEvoy.
Eucerin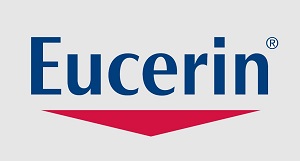 Eucerin had promised the benefits of hyaluronic acid long before it became a trend, but it is NCF. It might test on animals in-house, through third-party sources, or suppliers. Eucerin also sells its product in areas where animal testing is required by law. Eucerin is a sister company to Nivea, owned by Beiersdorf AG.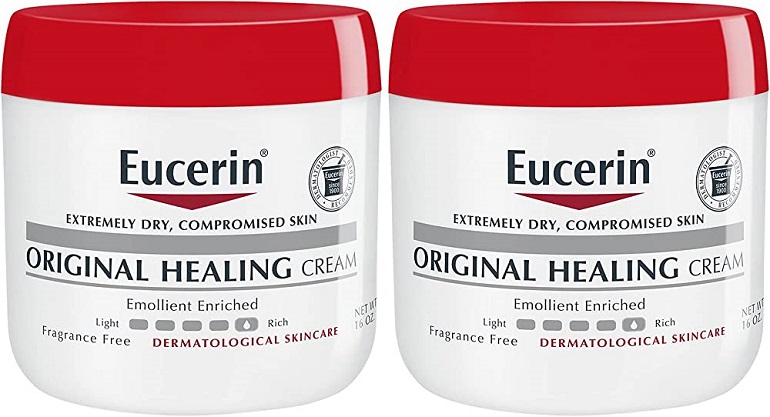 As an alternative, try AXIS-Y or Benton.
Fact
Pig test subjects receive implants like pacemakers and dental implants to see how the human body will respond.
Givenchy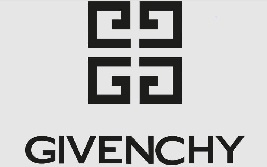 Givenchy is another luxury brand that is NCF. They test either in-house, through third-party sources, or by their supplier. Givency also sells in areas that legally require animal testing.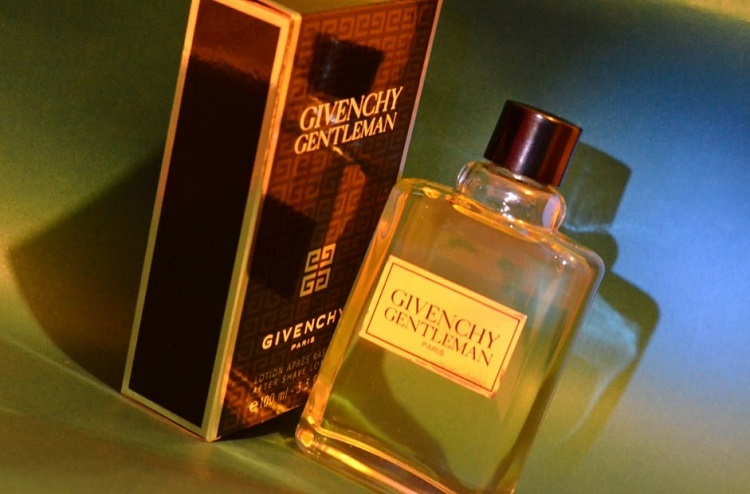 For a comparable luxurious beauty brand, try Edward Bess.
Glade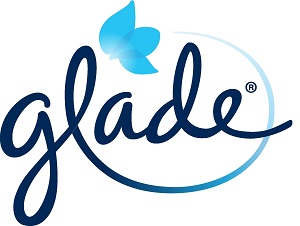 Glade is famous for its air fresheners that smell like a potent summer breeze in a pine forest. However, the S.C Johnson product category also tested on animals in their facilities, sent out to third parties, or through suppliers. Glade is also available in areas with a legal requirement to test on animals.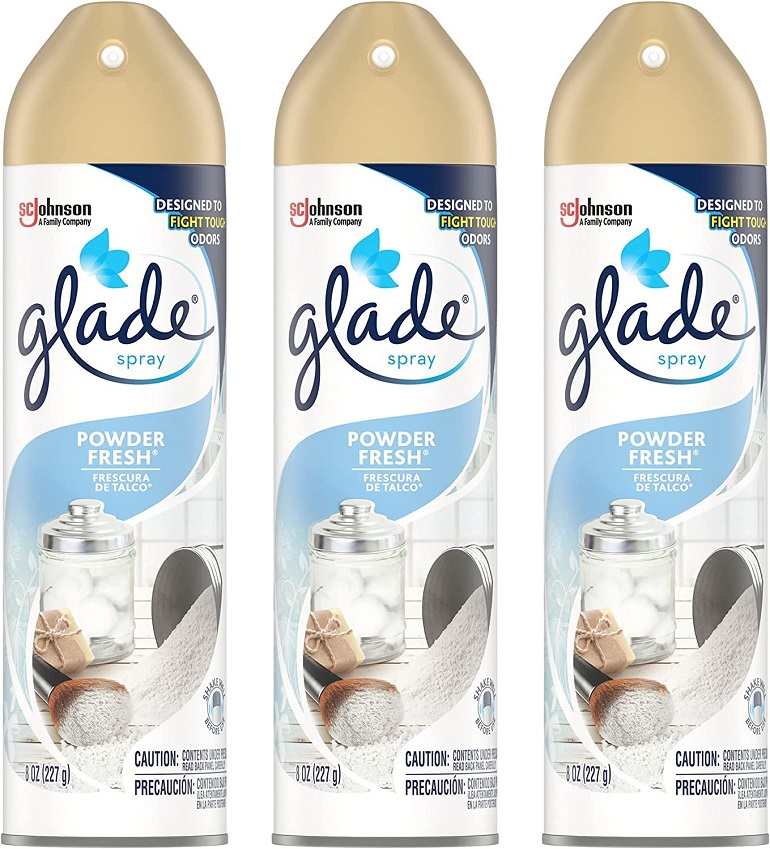 Alternative to Glade is Mrs. Meyers (an S.C. Johnson product). However, did you know that clean doesn't have a scent at all?
Fact
Labs force-feed pregnant rabbits toxic pesticides for days and weeks to study the effects on human mothers and babies (though we already know they're poisonous pesticides).
Jimmy Choo
Jimmy Choo is famous for its shoes and now sells perfumes that are NCF. Choo is a premium-priced fragrance that is either tested on animals in-house, with a third party, or from their suppliers. Jimmy Choo sells in areas that require animal testing.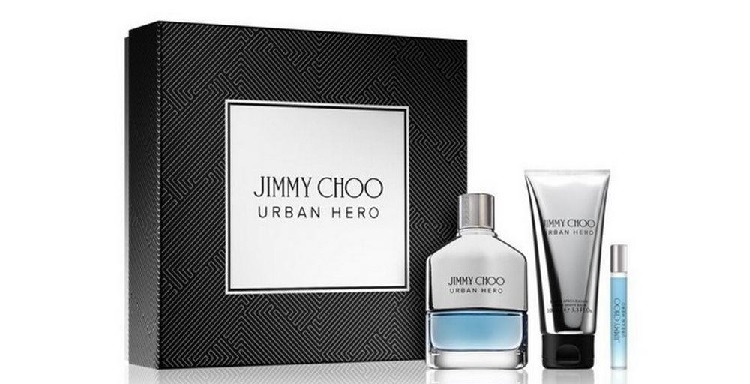 Try Clean Beauty as an alternative.
Kotex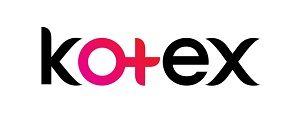 Kotex is a Kimberly Clark fem hygiene product that even our grandmothers used. Fem hygiene products are a personal choice, with few NCF options.
Kotex, however, might test on animals by buying animal-tested products from suppliers or through an outside resource. Kotex might also sell in locations where animal testing when required by law.
A great Kotex alternative is L (Owned by P&G).
Fact
Labs subject sheep to high pressure for hours and return them to normal pressure to record their response. (As in diving, decompression sickness can cause death.)
Mary Kay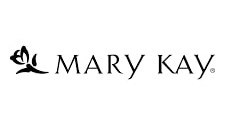 Mary Kay is another American institution and MLM company selling cosmetics door-to-door. Mary Kay, like its cousin Avon, is not cruelty-free. The company might test in-house products, use outside sources, buy from NCF suppliers, and sell in a market that requires animal testing.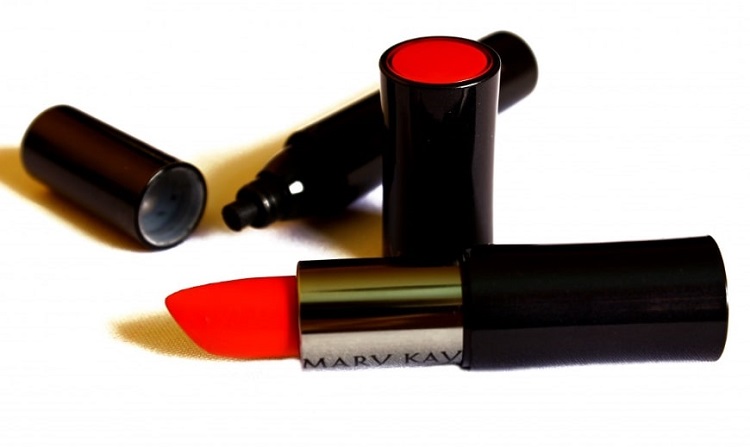 Good alternatives to Mary Kay are 100%, Avalea, and City Beauty.
Nair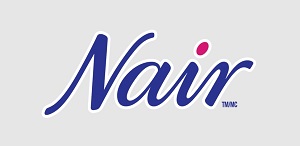 Nair is a body hair removal product that stinks and burns. It's hard to imagine the pain their test animals endured. Nair offers waxes and depilatory creams that melt hair and is owned by Church & Dwight.
Nair uses in-house animal testing, third party, or buys from supplies that use animal testing methods. They also might sell in regions that require testing by law.

Try Flamingo for hair removal alternatives.
Fact
We subject sheep to high pressure for hours and return them to normal pressure to record their response. (As in diving, decompression sickness can cause death.)
OxyClean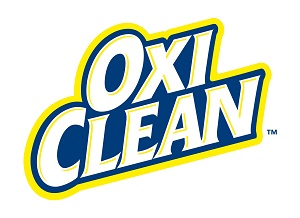 This detergent booster and stain treatment is excellent, but it's NCF. Owned by Church & Dwight, the laundry aid is tested on animals in-house, through suppliers, and sold in areas where animal testing when required by law.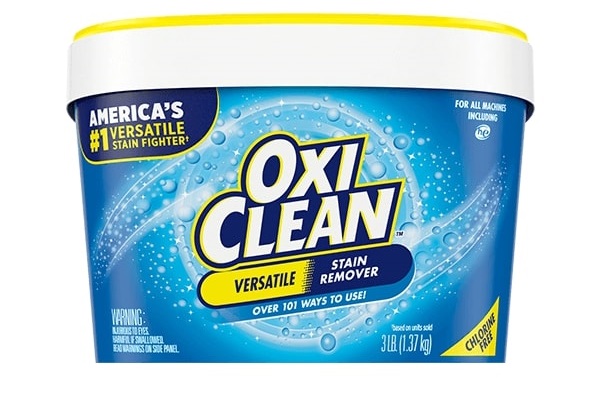 To replace OxyClean, try Dr. Bonner's Castile Soap.
Woolite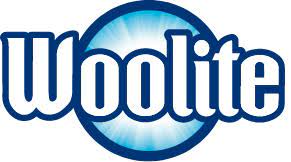 Woolite by Reckitt and Benckiser might be gentle on your clothes, but it's not gentle on the lab animals that endure animal testing. Woolite is tested in-house or through third-party sources and might be available in areas where animal testing is required.
For an alternative, try Puracy.
Companies Who Test on Animals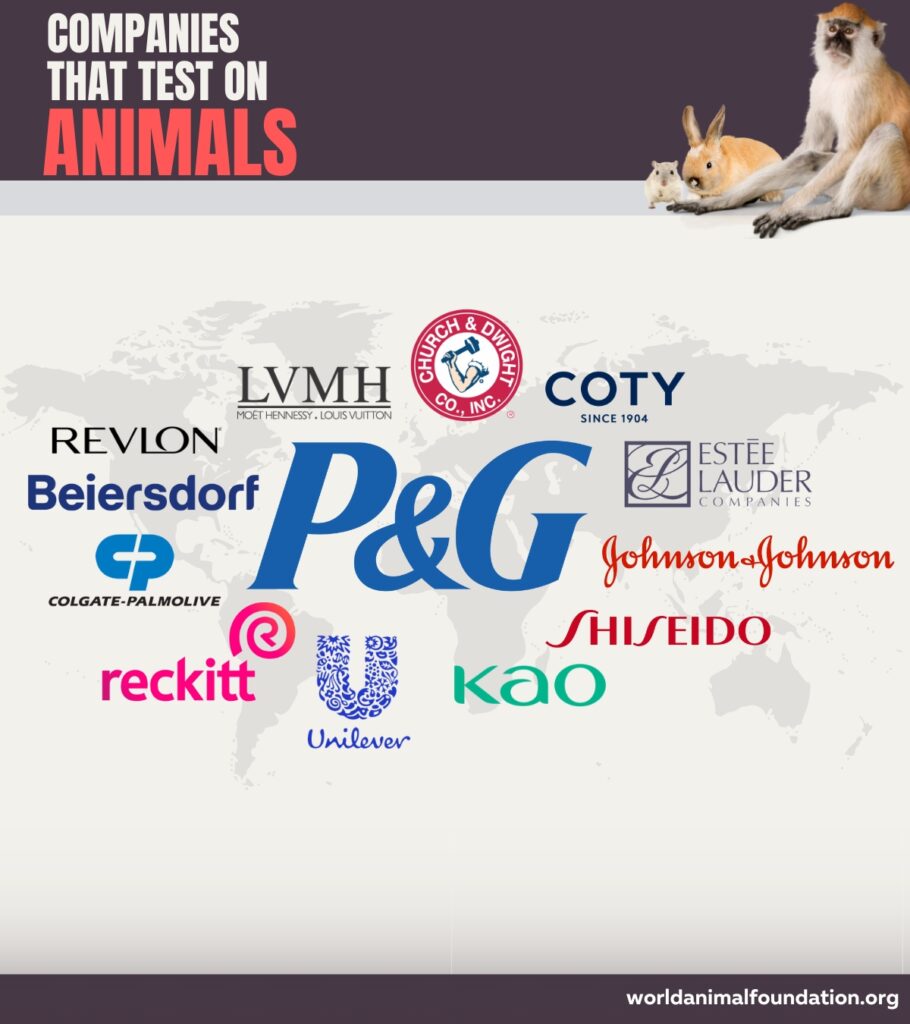 The grey area between brands, multinational companies, cosmetic companies, and cruelty-free brands has blurred. Many conglomerates like Unilever, Proctor and Gamble, S.C. Johnson, Johnson & Johnson, Henkel, Church & Dwight, and Reckitt Benckiser are multi-billion dollar companies that operate in many product segments.
Some companies trade in household cleaners, feminine hygiene, cosmetics, toiletries, and even baby food. One of the issues these companies face is that they can't afford not-to-sell to the growing global demand of Chinese consumers and be cruelty-free.
These companies are beholden to shareholders, and lab rats or monkeys can't stand in the way of profit. For the top 20 companies that test on animals, we will look at the big multi-product enterprises and cosmetic and fragrance houses that may not test on American soil but sell products in China, where testing is mandatory.
For those searching for alternative cruelty-free brands for beauty and skincare products, PETA has a substantial list of Beauty Without Bunnies that are sustainability friendly.
Fact
95% of lab animals don't fall under the protection of the AWA or Animal Welfare Act.
L'Oreal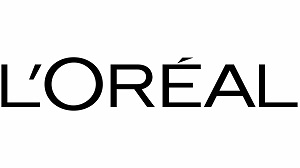 L'Oreal hardly needs an introduction. They are the largest cosmetic company in the world, with over 85,000 employees. They have a massive reach and dominate the mass market, department stores, pharmacies, and hair salons, generating $34 billion (USD) in revenue in 2021.
Headquartered in Clichy, France.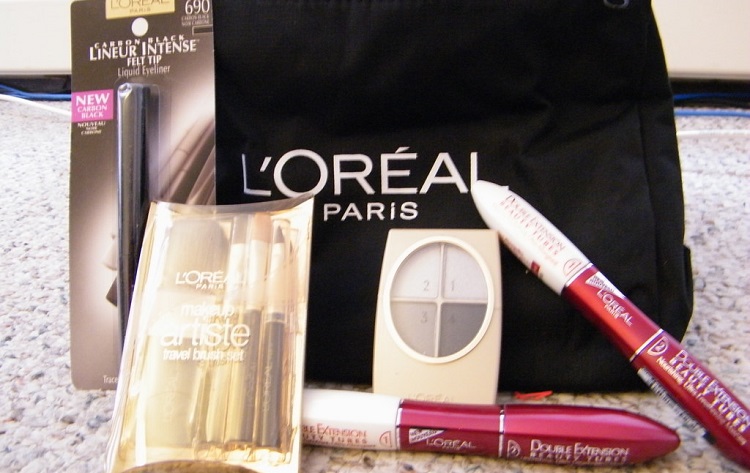 Brands under L'Oreal: (taking a deep breath to type all the names)
Lancome
Biotherm
Vichy
La Roche Posay
Giorgio Armani
L'Oral
Helena Rubenstein
Kiehl's
Guy Laroche
Redken
YSL
Garnier (Leaping Bunny & PETA approved)
SkinCeuticals
Maison Margiela
Cacharel
Kerastase
Decleor
Sanoflore
NYX
ABB
Shu Uemura
Essie
Roger & Gallet
Mizani
Maybelline
Viktor & Rolf
Paloma Picasso
Carita
Urban Decay
Clarisonic
Matrix
Ralph Lauren
The Body Shop (Leaping Bunny & PETA approved)
Diesel
Yuesai
HR
Proenza Schouler
Pureology
Phew! If there's one missing, just who is counting? This excess is also why L'Oreal is influencing Chinese government officials to end animal testing. That animal testing stain doesn't look good on L'Oreal's image either.
Procter and Gamble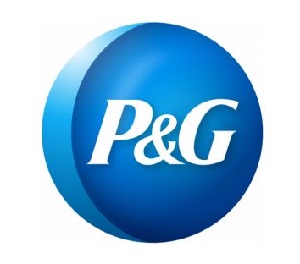 Known as P&G in the industry, the American multinational company is like a giant sponge that keeps absorbing companies into its massive network. The last revenue figures suggest around $80 billion and 101,000 staff.
P&G is known for its toiletry and grooming division, consumer health, home and laundry care, baby and diaper goods, feminine care, and food.
Headquartered in Cincinnati, Ohio.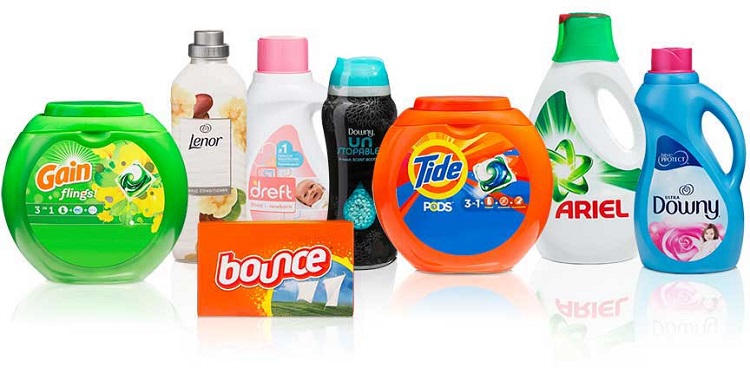 Brands under the P&G family: (only listing top 30, but here is a complete list of 200 products)
Gillette & Gilette Venus
Pampers
Always
Mr. Clean
Dawn
Metamucil
Pepto Bismol
Vicks
Downy
Bounce
Swiffer
Febreeze
Olay
Cheer
Bounty
Tide
Ariel
Tampax
Charmin
Always
Always Discreet
Head & Shoulders
Pantene
Old Spice
Microban
Oral B
Crest
Scope
Fact
Horses receive injections that contain fatal virus cocktails like hepatitis to discover how humans experience the same virus (don't we already have humans that can answer that?).
Johnson & Johnson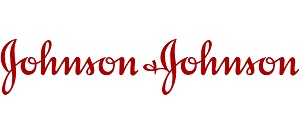 J&J is one of the world's most valuable companies, with around $95 billion in revenue. It is #36 on the Fortune 500 and employs 155,800 staff. J&J began in 1886 and grew into a multinational corporation producing medical devices, pharmaceuticals, and consumer goods like OTC, skincare, and baby brands.
Headquartered in New Brunswick, New Jersey, USA.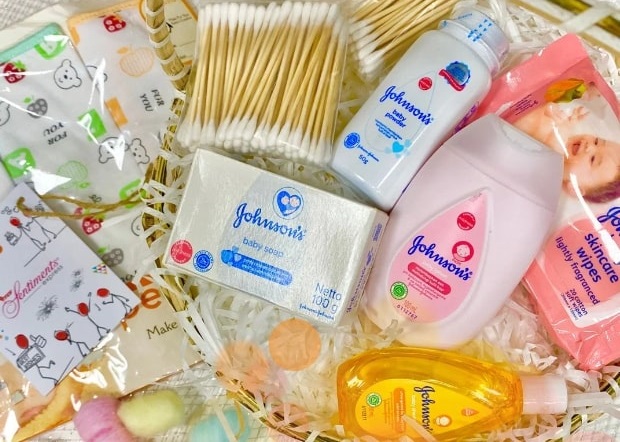 Recognizable retail brands from J&J:
Band-Aid
Acuvue
Aveeno
Neutrogena
Roc
Rogaine
Johnson's
Lubriderm
Clean & Clear
Tylenol
Motrin
Neo Strata
OGX
Listerine
O.B.
Stayfree
Carefree
Penaten
Polysporin
Unilever
Listing all these companies takes me back to when I used to meet with their sales team and met many high-caliber presidents and CEOs. Unilever is another massive company that trades on the global landscape.
Unilever has a British-Dutch background in consumer goods ranging from food, water, baby food, cleaning products, pharmaceuticals, pet food, OTC, and beauty and personal care, with revenues at $60.1 billion.
Unilever, formerly Lever, has headquarters in London, UK.
Their vast product lineup includes: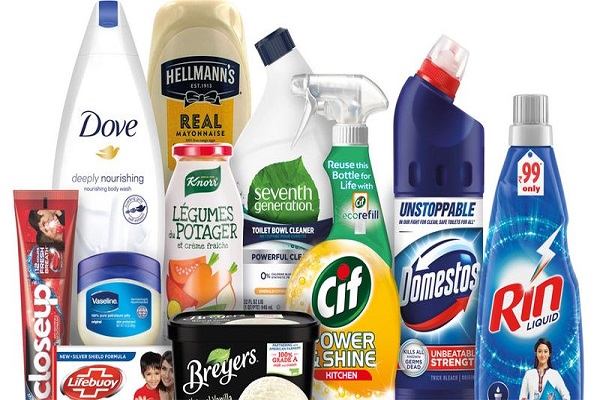 Their vast product lineup includes:
Dove
Pears
Ponds
Sunsilk
Q-Tips
Vaseline
Lever2000
St. Ives
TRESemme
V05
AXE
Sunlight
Lipton
Knorr
Ben & Jerrys
Persil
Lifebuoy
And dozens of other food, personal care, and retail products
Unilever remains the largest soap producer in the world and has products in 190 countries.
Fact
Labs inject baboons with endometrial tissue to recreate endometriosis symptoms to study how the condition affects humans. (Send a note to the lab: ask women with endometriosis how the excruciating condition feels.)
Shiseido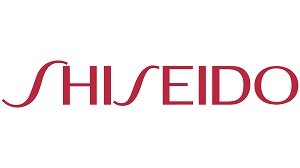 Shiseido Company Ltd just celebrated its 150th year in the beauty business. They sell skincare, makeup, body and hair care, and fragrances. Shiseido is the fifth largest cosmetic company globally and number one in Japan, with around $ 8 billion in revenues.
Headquartered in Tokyo, Japan, and New York City, USA.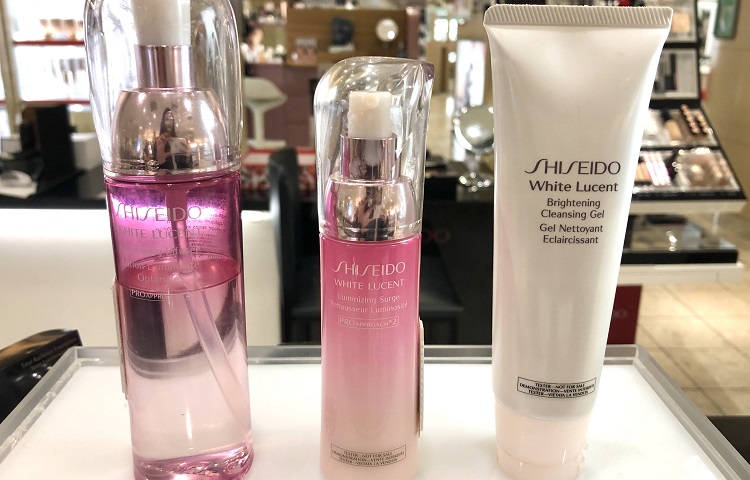 Many Shiseido parent company brands are either prestige or premium.
BAUM
BENEFIQUE
Clé de Peau Beauté
Dolce & Gabbana Beauty
Drunk Elephant
EFFECTIM
IPSA
ISSEY MIYAKE
NARS
Narciso Rodriguez
Serge Lutens
Shiseido
THE GINZA
Tory Burch
Ulé
ANESSA
AQUA LABEL
AUPRES
D Program
ELIXIR
GRACY
HAKU
INTEGRATE
MAJOLICA MAJORCA
MAQuillAGE
PRIOR
REVITAL
SIDEKICK
URARA
Shiseido brands undergo animal testing when sold in areas like mainland China and other regions where mandatory laws require it and are on the PETA list.
Fact
Lab experiments on these animals sometimes last for months to years. Animals endure horrific cycles of pain, vomiting, diarrhea, irritation, skin disorders, bleeding, loss of appetite, convulsions, organ abnormalities, tumors, heart failure, cancer, and death. Not to mention they are caged and kept in inhumane conditions.
Coty

Coty Inc is a company that might fly under the radar, but it's been a world-renowned beauty establishment since 1904. Coty is the parent company of over 77 brands, with the most recent acquisition of beauty brands from P&G, including CoverGirl and high-end designer names. Coty has revenues of $9 billion.
Coty is headquartered on 5th Ave, New York.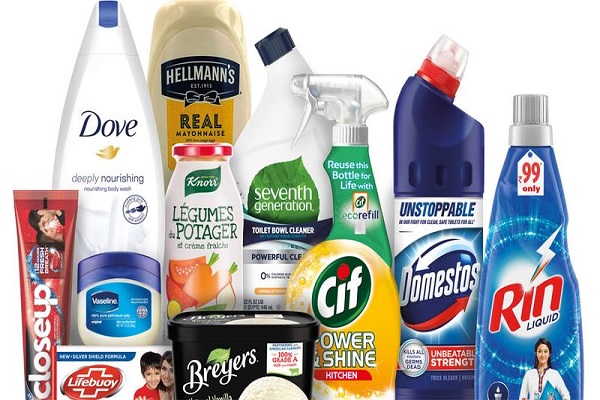 Coty parent umbrella includes:
Adidas
Alexander McQueen
Balenciaga
Bottega Veneta
Bourjois
Bruno Banani
Burberry
Calvin Klein
Chloe
Clairol
David Beckham
Davidoff
Dolce & Gabbana
Escada
Good Hair Day (ghd)
Gucci
Hugo Boss
James Bond (007 James Bond)
Jil Sander
JOOP!
Katy Perry
Kylie Cosmetics (51%)
KKW Beauty (20%)
Lacoste (fragrances)
Marc Jacobs
Max Factor
Mexx
Miu Miu
Nautica
OPI Products
Philosophy
Rimmel
Roberto Cavalli
Sally Hansen
Stella McCartney
Tiffany & Co
Vera Wang
Wella
Estee Lauder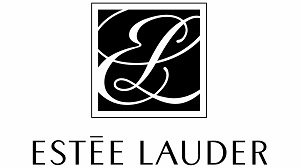 Estee Lauder is one of the most prestigious cosmetic companies sold in high-end department stores. Lauder is the second largest cosmetic company after L'Oreal, with many mega brands under its command. The company began in 1946 with only four products. Today, the Lauder company is worth $14 billion and employs 48,000 people.
Estee Lauder is headquartered in New York, New York.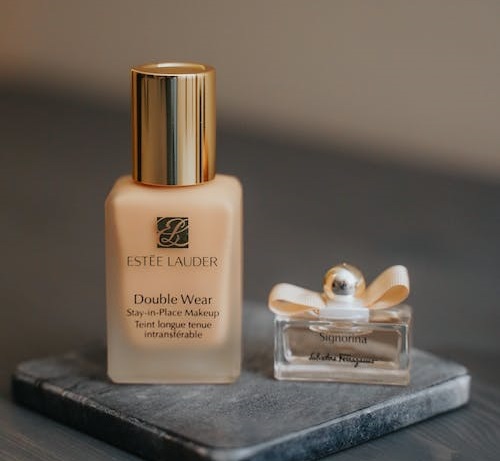 Estee Lauder is world-renowned as a prestigious brand:
Aramis
Aveda
Bobbi Brown
Clinique
Tom Ford Beauty
GlamGlow
Jo Malone
La Mer
M.A.C
Smashbox
TwoFaced
Origins
Lab Series
Reckitt and Benckiser Group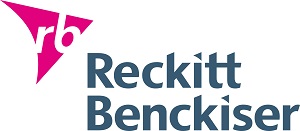 Known as Reckitt, this British global consumer company is a quiet underdog few recognize by name. Reckitt is the product of many mergers and produces healthcare products, cleaning supplies, beauty products, and baby food.
This 200-year-old company generates $15.5 billion in revenue from many popular brands, and Mead Johnson is a subsidiary of Reckitt & Benckiser.
Headquartered in Slough, UK.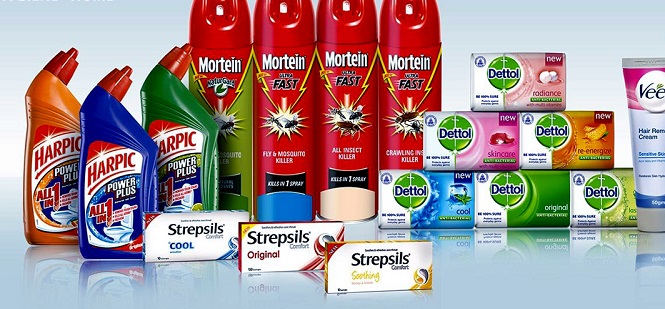 Brands that fall under Reckitt:
Airborne
Dettol
Strepsils
Veet
Calgon
Air Wick
Lysol
Durex
Gavison
Clearasil
Mortein (insecticide)
Vanish
Enfamil (baby formula)
Beiersdorf AG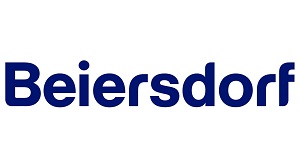 Most consumers know Beiersdorf AG for its Nivea brand. Beiersdorf is a manufacturing company of personal beauty products and adhesive materials. The Tesa Se business side produces self-adhesives like first aid products while Beiersdorf manages skincare. Revenues for Beiersdorf are $8 billion, and have 20,654 staff.
Beiersdorf AG has headquarters in Hamburg, Germany, and was founded in 1880.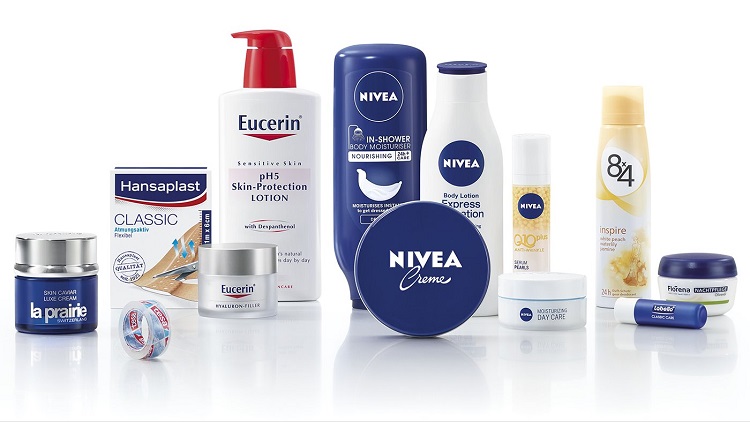 They make products like:
Nivea
Eucerin
Elasoplast (bandages)
Labello
Aquaphor
Coppertone
La Prairie
KAO Corporation

KAO is a Japanese manufacturer with roots stemming back to 1887. This corporation has a robust global presence and chemical business (oleochemicals).
They manufacture household cleaners, industrial products, skincare, and diapers and have joint ventures with Beiersdorf. They own companies like Goldwell AG and Jergens—revenues upward of $10.1 billion.
KAO is a recognized innovation leader headquartered in Tokoyo, Japan, with 33,409 staff.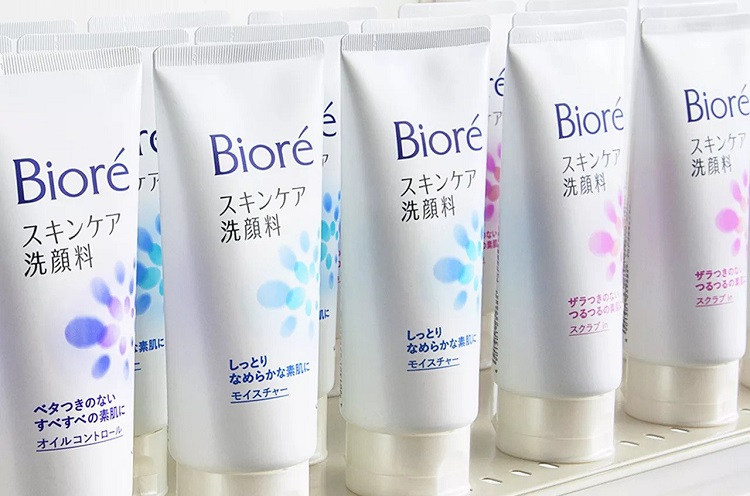 Recognizable KAO brands:
Attack
Ban
Bioré
Biozet
Curel
Goldwell
Guhl
Healthy
Jergens
John Frieda
Kanebo
Kate
KMS
Laurier
Liese
Magiclean
MegRhythm
Merries
Merit
Molton Brown
Oribe
Segreta
Sensai
Sofina
Church & Dwight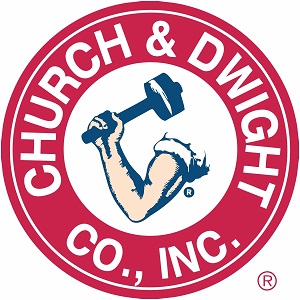 Another American consumer powerhouse company that few would recognize but has had a long world presence since 1847. Church & Dwight offers consumer goods in household cleaning and laundry, condoms, pregnancy tests (maybe their products aren't working), and oral hygiene.
Arm & Hammer baking soda is a staple in American homes for baking and cleaning.
Headquartered in Ewing, New Jersey, Church & Dwight doubled its revenue to $5.38 billion in 2015 and employed 4700 staff. Many of the brands are former Unilever items.

Brand lineup:
Aim Toothpaste
Arm & Hammer
Arrid
Close-Up
Mentadent
Nair
Orajel
OxiClean
Pepsodent
RUB A535
Trojan
Waterpik
Colgate-Palmolive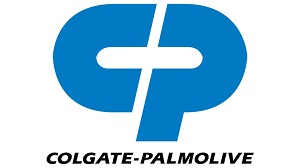 Like P&G or Unilever, Colgate-Palmolive strongly represents household, health care, toiletries, and veterinary products. It has a long history dating back to 1806.
It has revenues of around $17 billion and is one of the first companies to receive PETA recognition for working toward regulatory change. (It has listings on both NCF and CF lists.)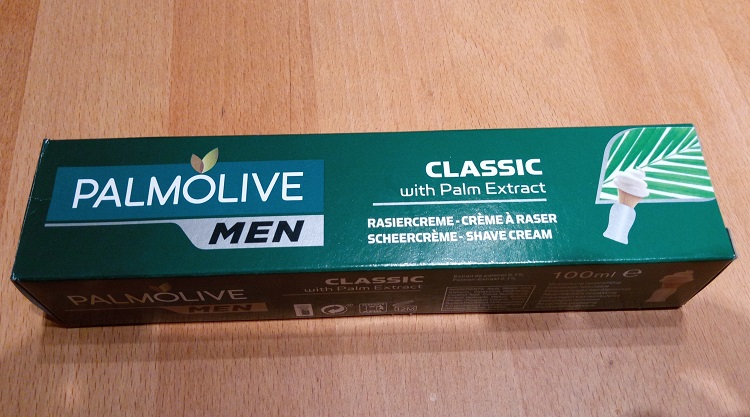 Headquartered in Manhattan, NY, Colgate-Palmolive has over 33,380 employees.
Afta Lotion
Anbesol
Ajax
Axion
Cold Power
Colgate
Fab (detergent)
Fresh Start
Hello Products
Hill's Pet Nutrition (pet food)
Irish Spring
Mennen
Murphy Oil Soap
Palmolive
Science Diet
Skin Bracer
Softsoap
Speed Stick
Teen Spirit
Tom's of Maine
Ultra Brite
Revlon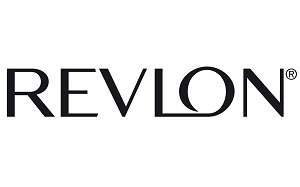 Revlon started during the Great Depression in 1932 with a new revolutionary nail enamel. Revlon was a multimillion-dollar brand within six years and is now worth 2.1 billion, and now has over 5800 staff despite declaring Chapter 11 in 2022. Notable spokesmodels include Halle Berry, Eva Mendez, Susan Sarandon, and other movie stars.
Revlon has headquarters in Manhattan, New York.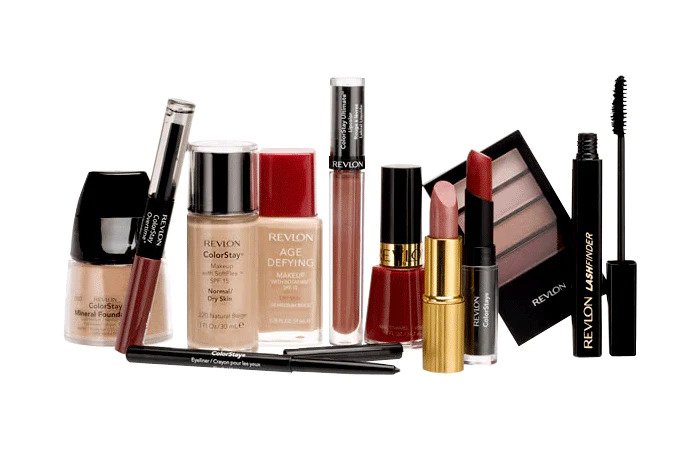 Their lineup of products includes these beauty products:
Elizabeth Arden
Almay
American Crew
Cutex
Sinful Colors
Mitchum
Britney Spears
Christina Aguilera
Elizabeth Taylor
AllSaints
Juicy Couture
Natura & Co

Natura & Co is a Brazilian toiletry and cosmetic group that brands and sells Natura Cosmeticos, AESOp, and The Body Shop and sells on all continents (minus Antarctica) and 73 countries. Natura & Co is the 4th largest beauty company in the world. The company generates $7.1 billion in sales and employs 35,000 staff.
It has headquarters in Sao Paul, Brazil.
Their brands:
Natura
Aesop
The Body Shop
Avon
LVMH

Moët Hennessy Louis Vuitton is a luxury goods conglomerate that was formed in 1987 when Louis Vuitton merged with Hennessy (champagne and cognac). LVMH generates more than $67.6 billion and employs over 150,000 staff.
LVMH has headquarters, naturally, in Paris, France.
Brands from this luxury house (from 75 brands):
Tiffany & Co.
Christian Dior
Fendi
Givenchy
Marc Jacobs
Kenzo
Celine
Sephora
Bulgari
Tag Heuer
Stella McCartney
Loewe
Acqua di Parma
Benefit Cosmetics
Fresh
Make Up For Ever
Pharmaceutical and Medical Institutions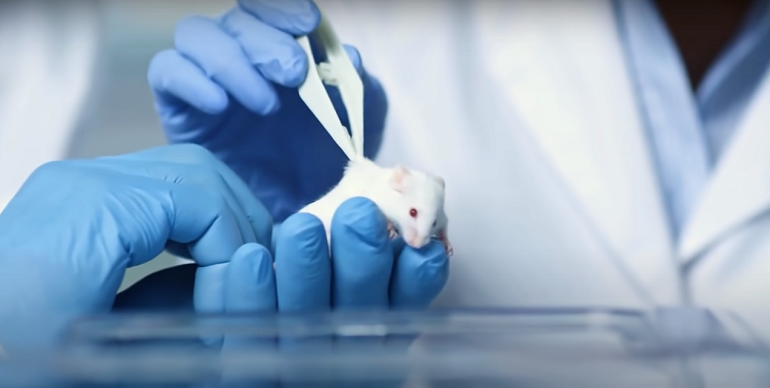 Make no mistake that the prescription medication, OTC (over-the-counter) brands, and medical procedures used to treat humans are thanks to the billions (100,000,000 million annually) of animals that have endured invasive, cruel, and repeated experiments.
The debate is ongoing about institutions sacrificing animals for advances to save human lives.
It's a philosophy that everyone must decide for themselves. However, the HSUS releases interesting data.
Universities
We don't think of universities as companies, but indirectly they are and sell one fantastic product called education. People buy this product by the billions, and schools make substantial revenue.
Yale ($5.5bn), Duke ($7.1bn), and Prudue ($3+bn) Universities have healthy incomes. Universities and colleges should be on this list because they are a brand and a company.
Fact
This list of HSUS-verified universities and institutions use dogs for animal testing.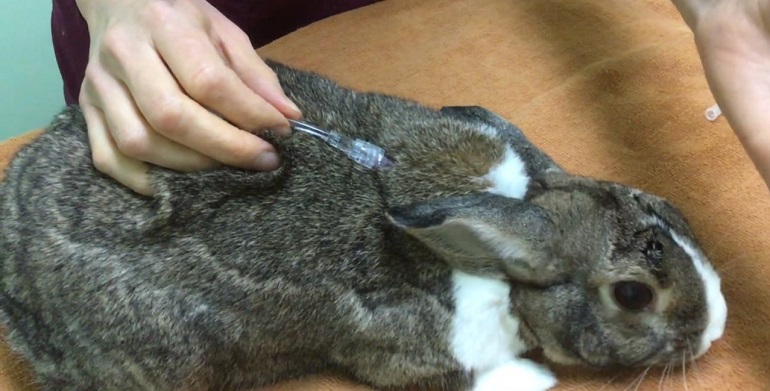 Military
The Armed Forces also need to be on this list. Animals are tested to see how soldiers are affected when new weaponry harms people. Animals are shot to observe wounds and healing.
Navy
Navy sonar testing is vital. However, sonar testing stresses whales and marine animals, causing them to leave their migratory feed grounds. The Navy admits that more than 40 mammal species are impacted by sonar, including the endangered humpback whale and blue whale.
Sonar blasts cause intense pain to animals and destroy their hearing.
Sonar testing leads to mass strandings. The Fisheries Services in charge of protecting marine life allows continued Navy sonar testing.
Cruelty-Free Cosmetics
Here is a wonderful list of beauty brands that can make cruelty-free claims and are not affected by the Chinese market in mainland China by regulatory authorities.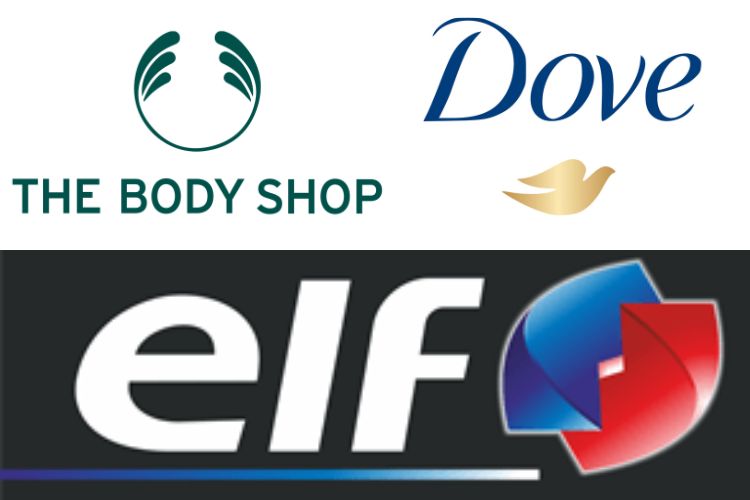 Annabelle is a Canadian Cosmetics company with something for everyone since 1967.
Dove is a Unilever skin and body product company on the PETA-approved list.
Boots is a British Drug Store brand available in the US and Canada.
NYX is an affordable color cosmetic brand.
E.l.f is a professional quality cosmetic company.
Tarte is high-performance skincare and color cosmetics.
Garnier, a L'Oreal brand, offers glamour quality and is Leaping Bunny certified.
The Ordinary is a clinical skin, body, and cosmetic company.
The Body Shop needs no introduction.
CoverGirl is an affordable, readily available cosmetic brand (formerly P&G, now Coty)
IT Cosmetics is perfect for mature consumers.
bareMinerals is another mid-range brand to keep you looking natural.
Burt's Bees is a beeswax cosmetic and skincare brand owned by Clorox.
Charlotte Tilbury is a high-glam brand.
Urban Decay is a badass cruelty-free, and vegan makeup.
Essence is an award-winning youthful brand.
Wet n Wild is super affordable and has a long history.
Emani is a cruelty-free and vegan-certified sophisticated brand.
Antonym is a divine mid-range and organic brand.
Lush is everything gorgeous and fun.
How Can You Help?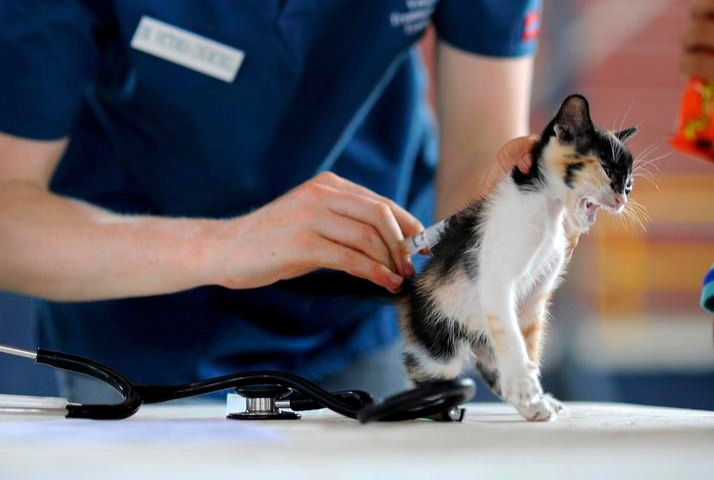 No one is asking you to empty your makeup bag or bathroom vanity because that is wasteful and creates a whole new set of environmental problems (though some might disagree). However, you can use the Cruelty-Free-Kitty cosmetic list when replenishing and always buying products with the Leaping Bunny sticker and their app.
The above thoughtfully compiled list of cruelty-free cosmetics should get you started and introduce you to something new.
FAQ's
What Animals Are Used for Makeup Tests?
Cosmetic brands condone and use animal tests for their makeup experiment on small rodents like mice, rabbits, guinea pigs, and rats. The bred-for-use animal spends their entire but short lives in cages.
Why Is Animal Testing of Cosmetics Bad?
Animal testing for cosmetics should be a thing of the past since technology and data already exist that make these painfully cruel experiments unnecessary. Better and innovative technology like human cell-based tests and computer technology is less expensive and more reliable.
Where Is Cosmetic Animal Testing Banned?
Many countries now ban animal testing on cosmetics. The UK, European Union, India, Israel and Norway, Colombia, and several states in the USA (California, Hawaii, Louisiana, Maine, Maryland, Nevada, New Jersey, New York, and Virginia) have cosmetic testing laws that ban the use of animals.
Final Thoughts
Brand testing and torturing innocent animals remains difficult when it's no longer necessary. Finding conclusive data that doesn't waver is also hard to come by.
As a former cosmetic retail buyer, I spent hours compiling relevant, easy-to-understand information. Each recommended brand on this list is to offer people options.
What was refreshing to learn is that there are many alternatives on the market. I just ordered a new skincare regime that will allow me to sleep better at night, knowing I made a better choice.