Over the weekend, I took my two tiny dogs hiking up in the mountains. We got rained on and hailed on, and yes, there was mud. Lots of it.
Besides needing to give the pups a bath ASAP when we got home, their gear was also in need of a major wash.
To keep your dog's collar in good condition (and to keep it from getting stinky), it's important to clean it regularly. But depending on the type of collar, it is possible to do more harm than good.
So allow me to explain how to clean dog collar. No worries, it's simple and easy, and you probably already have everything you need.
Here's What You'll Need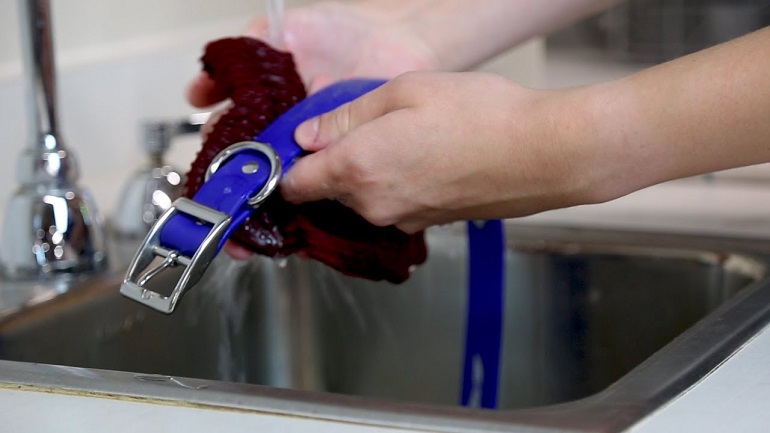 There are many ways to clean a dog collar: by hand, in the washing machine, or even in the dishwasher.
The simplest way to make sure your dog collar gets fully clean is to do it by hand. If you have a leather dog collar, stay tuned. Those get cleaned a little bit differently, and I'll explain further down in this article.
First, You'll Need to Gather a Few Supplies
An old toothbrush (preferably one you don't plan to use later on your teeth)
Baking soda
Dog shampoo or any gentle soap
Vinegar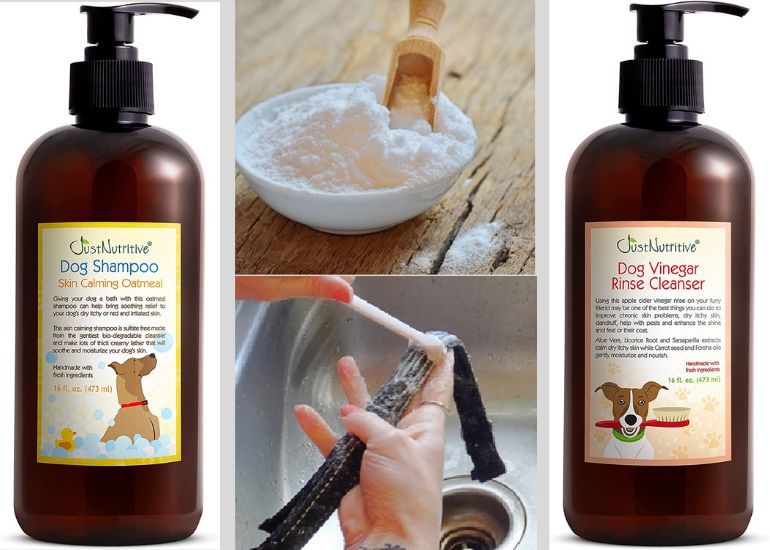 Steps to Cleaning a Dog Collar
This method works great for nylon fabric dog collars and leashes or any other kind of synthetic dog collars.
Step 1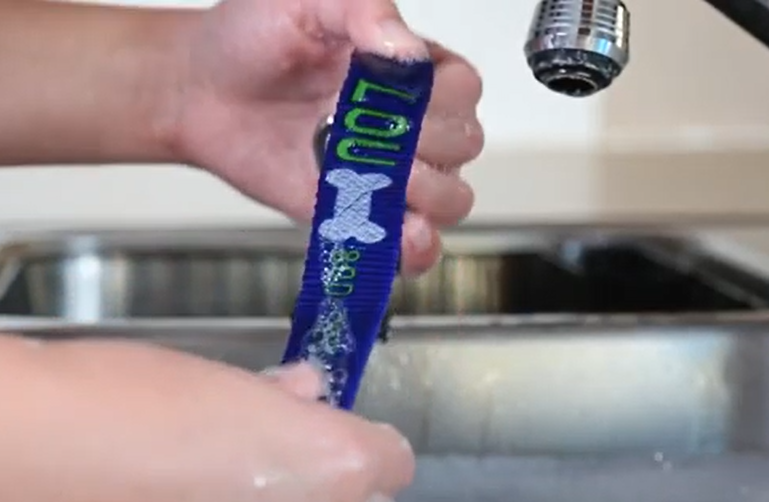 Take the dirty collar off of your dog and let the collar soak in a bowl of warm water for 5-10 minutes to loosen up any dirt and grime.
Step 2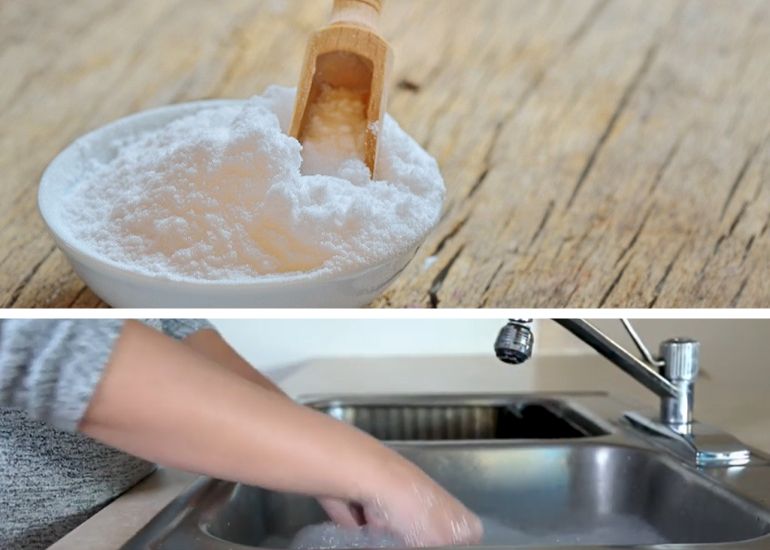 Mix a spoonful of baking soda with about a cup of hot water until it dissolves to make a cleaning solution from natural ingredients.
Step3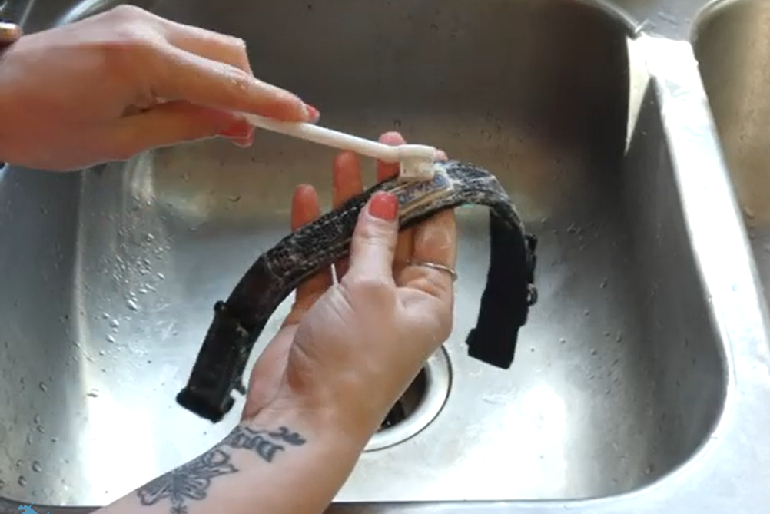 Dip the toothbrush in the baking soda water and work your way around the collar, gently scrubbing it.
Be sure to wash the inside and outside of the collar, as well as the buckle and other hardware.
Adjust the collar a little bit so that you can clean in and around the adjustable hardware area where dirt can really build up.
Step 4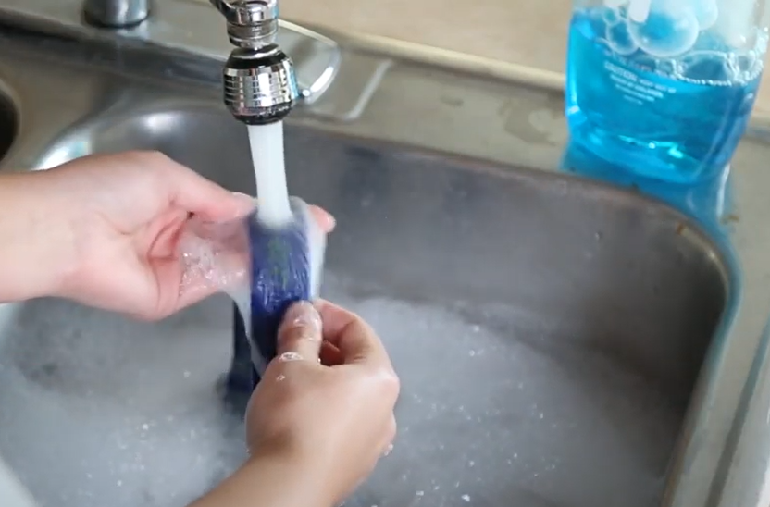 Rinse the collar well with clean water.
Then squirt a little bit of dish soap or dog shampoo onto the collar. Scrub it in a bit and then rinse it well with hot water.
Step 5 (Optional)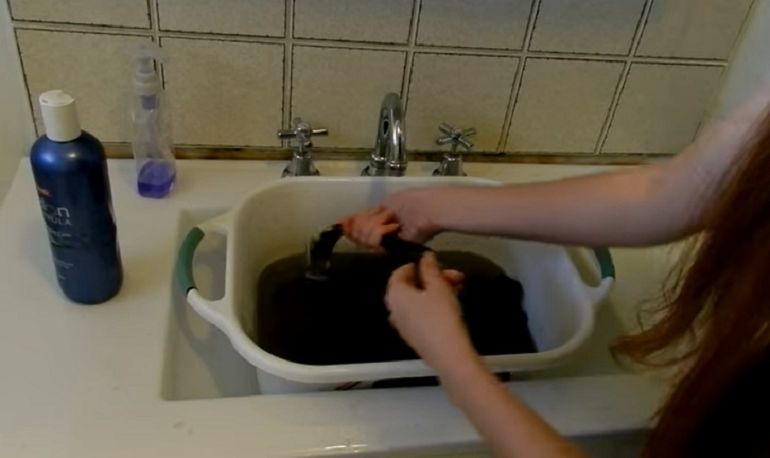 Sniff test! Some dogs are prone to having a really smelly collar.
What makes a dog collar smell bad? This can be from the body oils on the dog's skin or just because of the bacteria in the dirt where you live.
If the collar still smells after the baking soda and soap washing, fill a bowl with some vinegar (either white vinegar or apple cider vinegar) and let the collar sit in it for 10-20 minutes.
It might be hard to believe because of the strong smell of vinegar, but it's actually a natural deodorizer.
Don't worry, once the collar dies, it won't smell like vinegar, and it won't have a "stinky dog collar" scent anymore either.
Rinse it well after the soak.
Step 6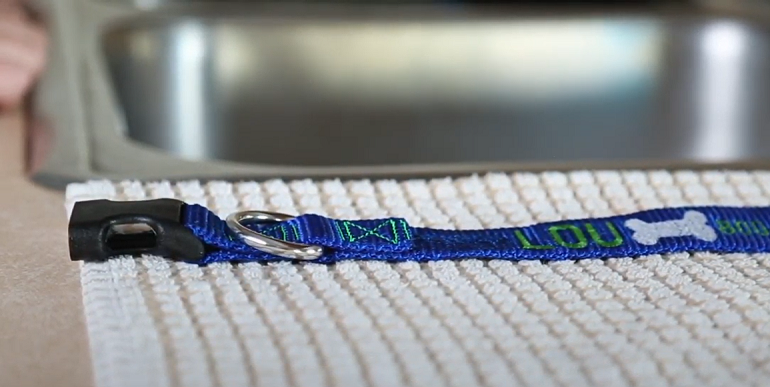 Let the clean collar air dry. You can lay the collar flat or hang it from the buckle.
Do not dry the collar in direct sunlight, as this could cause it to fade.
Don't put the clean collar on your dog until it is completely dry.
Other Methods
I find that using a toothbrush, baking soda, and soap is the best way to make sure my dog's collar gets properly cleaned with no missed spots.
However, if you have a synthetic dog collar (nylon, polyester, biothane) and you want to try a less "hands-on" method, here's how:
The Dishwasher Method
Attach the fabric collars to the top rack of the dishwasher. Be sure that it won't be able to dangle or get caught in the moving parts of the machine.
Add your usual soap and run the dishwasher on a normal setting with just the collar inside.
You may still need to air dry the collar after the dishwasher is done since it likely takes longer to dry than your average dinner plate.
The Washing Machine Method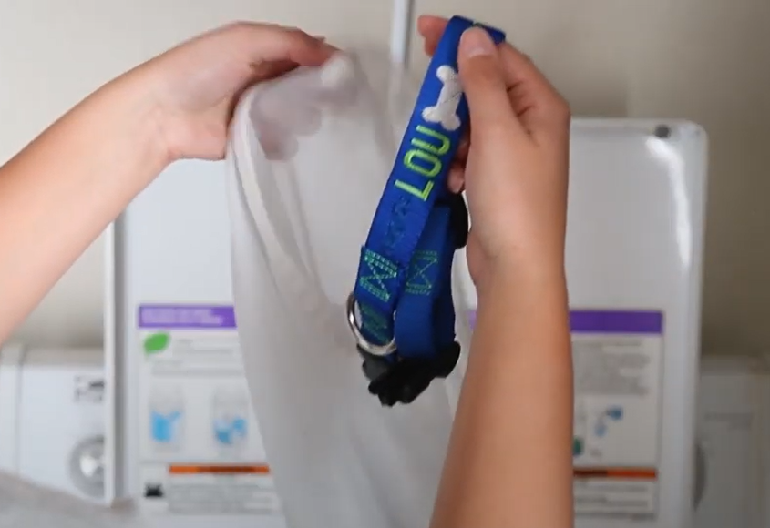 You can wash dog collars along with your leashes and dog harness in the washing machine as well.
The best way to do this is with a mesh laundry/garment bag so that your dog's gear doesn't get tangled up.
Put your dog's collar in the laundry bag and drop it into the washer with your usual laundry soap. You can add a scoop of baking soda and/or a half cup of vinegar to help with the smell and cleaning.
Run the washer on a gentle cycle with hot water.
Hang dry the collar or lay it flat to dry. Make sure that it is not in direct sunlight.
How to Clean a Leather Dog Collar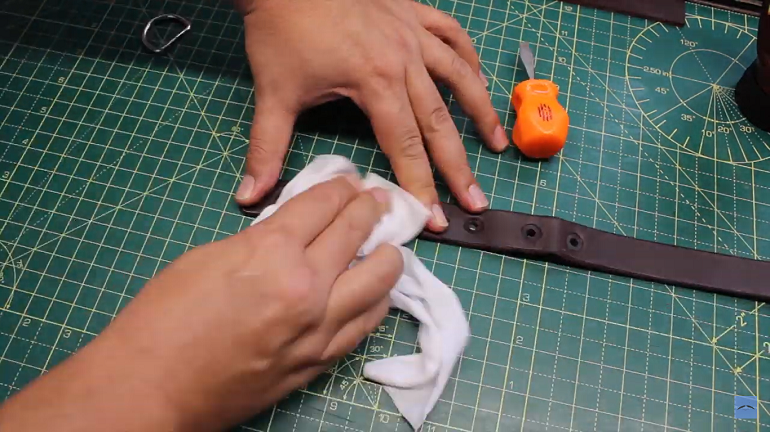 With a leather dog collar, it is best to clean your dog's collar regularly. It is easier to keep leather dog collars decently clean than it is to rejuvenate a super smelly, dirt-caked collar.
It's best not to soak leather collars. Instead, prepare a bowl of warm soapy water with a spoonful of baking soda and a splash of vinegar.
Dip a toothbrush in the cleaning solution and scrub your dog's leather collar until clean.
Next, rinse the collar and immediately blot it with a clean towel to get excess water and moisture off.
Hang the leather collar to finish drying. Make sure not to dry a leather collar in direct sunlight or near a heat source, as this can cause the leather to dry out or even crack.
Finally, it's best to rub a leather collar conditioner into the material to make sure that it stays supple and durable.
How to Clean an Electronic Dog Collar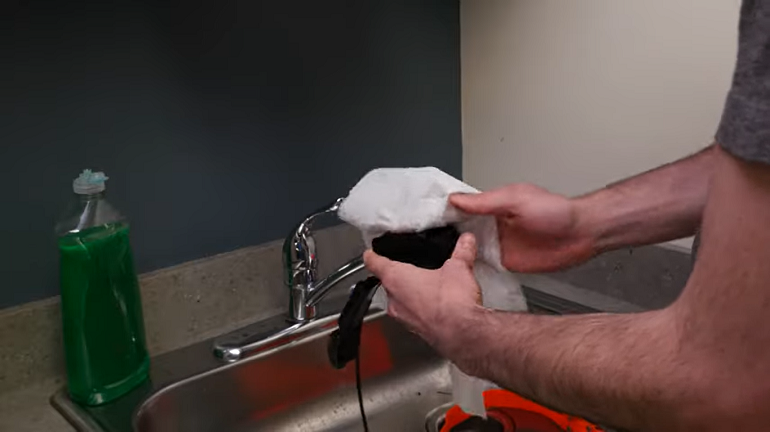 With dog collars that are connected to an invisible dog fence or that are GPS collars (like the Halo 2 Collar), it's best to first check with the manufacturer for specific cleaning instructions.
While most of these collars are weatherproof, they may not be waterproof (which means that you cannot submerse these dog collars in water).
If you're unsure, the best way to clean a dog collar with an electronic element is to soak a washcloth in water mixed with mild detergent. Squeeze out any excess liquid and then scrub the collar with the damp cloth.
You can use a toothbrush dipped in dish soap water to scrub any extra dirty spots.
Once the collar is clean, rinse out your washcloth and wipe down the collar a few times to make sure all of the soap is "rinsed" off without actually running the collar under water.
You can let the dog collar dry naturally or wipe it with a clean, dry towel.
Don't put clean dog collars back on until they are fully dry, as this could irritate their skin.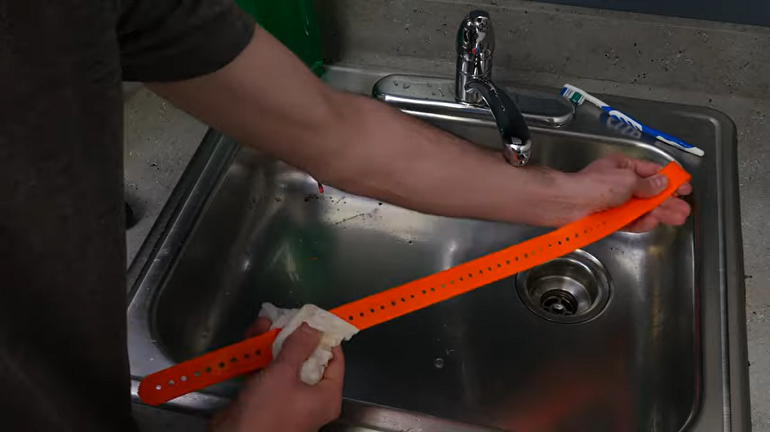 Wrapping It Up…
The collar your dog wears can get shockingly dirty and stinky — especially with active dogs. Luckily dog collars are easy-to-clean properly.
A good rule of thumb for cleaning is to do it as often as your dog needs a bath. This is a convenient time to do it anyways!
Synthetic collars, like the common nylon dog collars, are especially easy to clean. I prefer to do it by hand to make sure that if I'm going to put in the effort to clean a dog collar, it's going to get super clean!
Leather collars may seem a bit more intimidating, but the cleaning process is actually quite simple once you know what to do.
I hope this article has been helpful for you! Leave a comment to let me know, and be sure to share it with your fellow pet owners.