The Randox Grand National Festival, known as the world's greatest steeplechase, is a priority event on the British horseracing authority racing calendar. Each year, riders and horses gather at Aintree Racecourse for a spectacle that's jazzed up in the media as being three glorious days of fashion, racing, and fun…
That is, for people. For the horses, it's quite another story (sadly).
During the event, the horses are forced to run a dangerous racecourse at top speed, and unfortunately, it can be a death race.
The Grand National Festival officially started in 1839, with the event growing in popularity and scope. Each year, Aintree Racecourse becomes a death trap for horses in April. The next event will take place on April 11-13, 2024, and history will repeat itself.
Here's why the Grand National Festival should be banned by its global audience and animal rights protesters alike.
The Grand National Festival, One of the World's Deadliest Events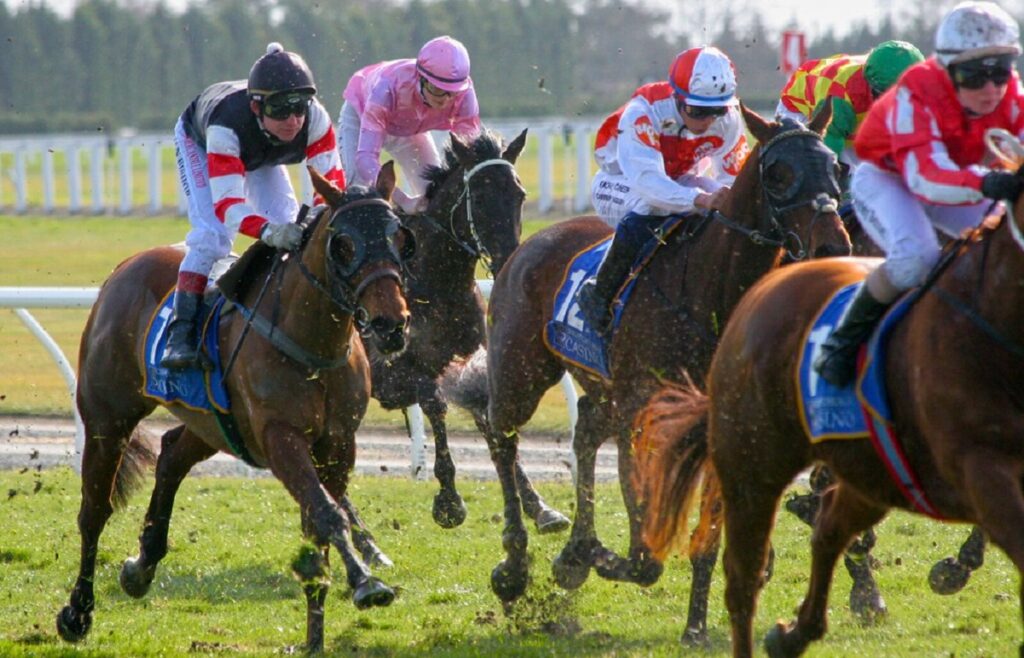 The Grand National Festival has been sponsored by Randox Health (one of the official partners) since 2017 when this deadly and animal-cruelty-prone steeple race was renamed the Randox Grand National Festival.
The Grand National meeting features three grueling days where horses are pushed through multiple races that often see one (or more) of these beautiful animals lose their lives in the flat or steeple races.
Most horses that compete are still developing youngsters (babies younger than five years old), and the strain of jumping death-defying hurdles inflicts permanent damage on their young bodies.
Some horses die grotesquely in these races due to missed or jump-related falls, as horses end up breaking their own necks or legs when they get entangled in the jump obstacles or land poorly.
The jarring impact of landing after such massive steeple fences also causes pelvic injuries that may result in the horse being euthanized after the race has been run.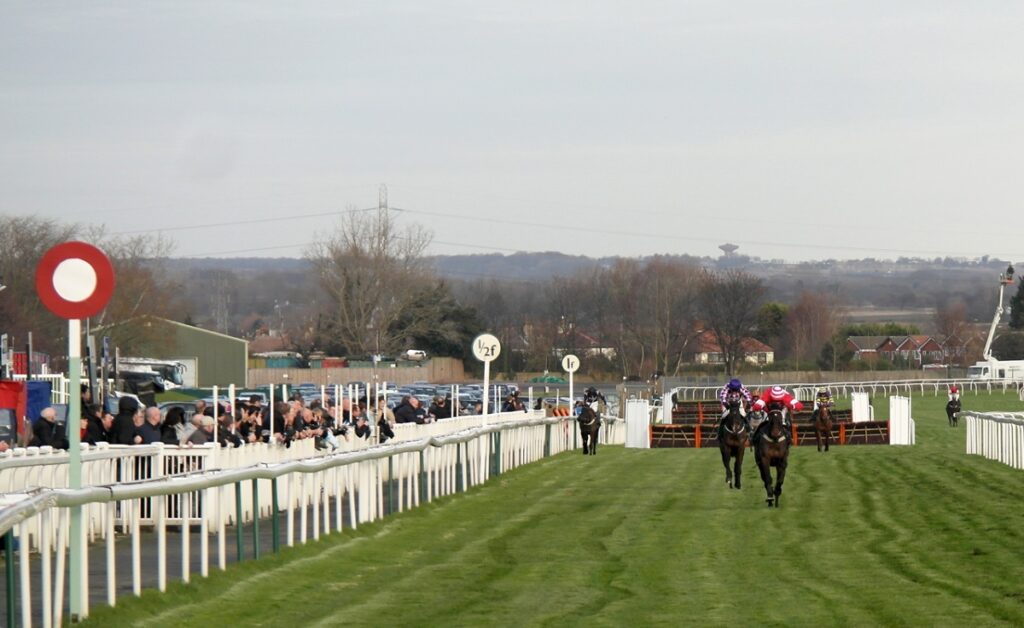 For horses, there is no victory in steeple racing, only tragedy. Up close, you can see the fear and confusion on their faces, yet the merciless jockeys continue hitting their horses, looking for a win at all costs.
The "festival" has a history of claiming the lives of several horses each year, with 2022 and 2023 having claimed four and three horses already, despite protests to stop the racing. While misinformed people gobble up the spectacle on TV, the reality is that injured horses are shot behind a canvas screen after suffering traumatic falls.
The Aintree racecourse, home of the Grand National Race, becomes an annual death trap for these horses forced to run this barbaric gauntlet. Ironically, the races have only claimed the life of one jockey in their running, but many more horses have died on and off the track (#Let'sStopItNow).
Extreme Horse Cruelty at Grand National Race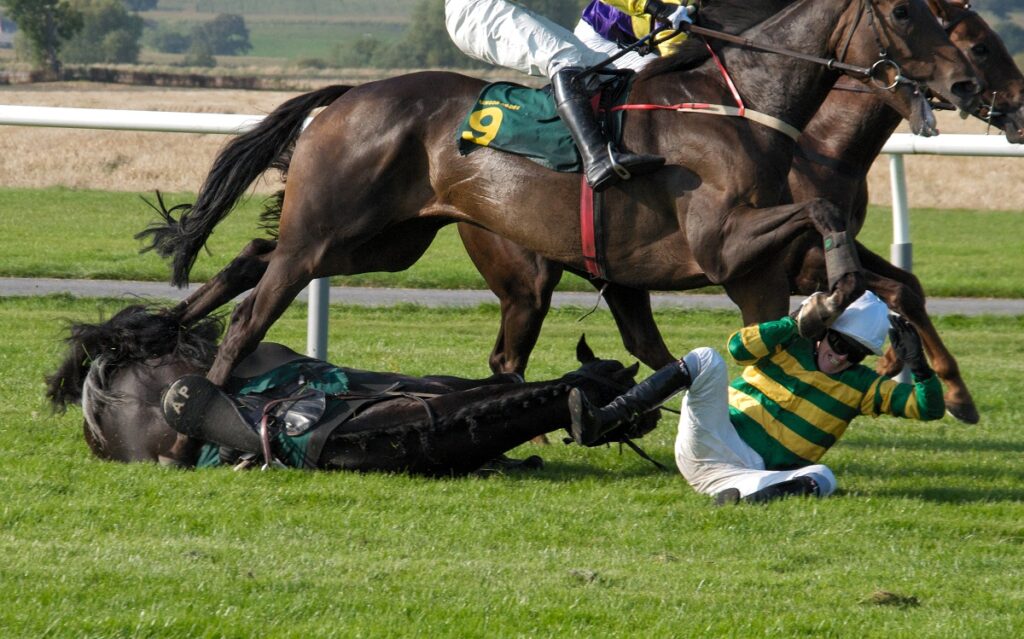 Despite what the UK Jockey Club promotes on their site, the Randox Grand National Festival is a racing event that's loaded with extreme horse racing cruelty. Horses are repeatedly beaten with an "air-cushioned whip" to make them run faster, which increases the risk of incidents and accidents.
Even before race day, horses are trained harshly with no consideration for their tender young age or physical development. During the race, horses are forced to jump fences that are lethally dangerous.
Multiple Horses Died on the Track
The three days of racing at the Grand National Festival has ended in tragedy for many horses, and while it's not popularly known, 62 horses have died on the track in the last 23 years.
This year, I'm sorry to say that history has repeated, and three horses have died during the three days of racing events—some even at the very first fence.
Lack of Safety Causes Equine Deaths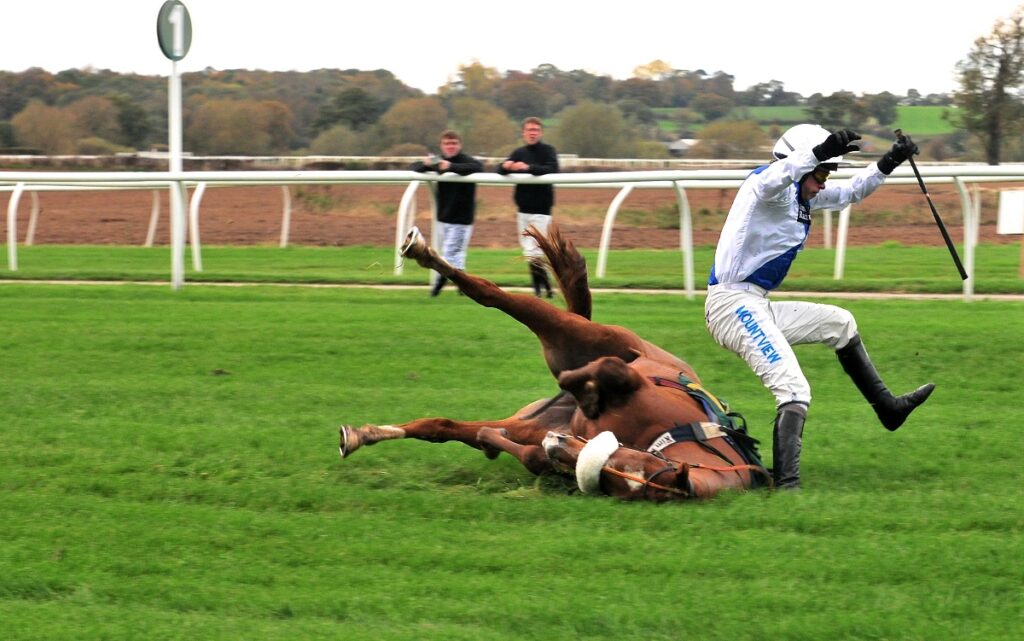 This event of "grand proportions" is a cruel race of death, with the lip service changes that the Jockey Club has made offering little protection to these beautiful animals. I have seen these horses suffer and often die trying to cross the ridiculously high fences while being pressed and tripped by the bodies of other frightened horses.
Any horse lover will object to abusive actions like beating the horses and blinkering them to prevent them from seeing and avoiding other horses when leaping fences, which is a case of horse welfare abuse.
Drug Use and Performance Enhancements
At Aintree, I've seen the attitude of owners and trainers, who believe horses are easily replaced or discarded when they can no longer race at speed or win any races.
These owners and trainers have even been known to use drugs and performance-enhancing substances on their horses to make these tired and worn-out animals run despite their pain.
I have to ask, as there's no record of it, how many horses have been killed because of avoidable lameness and injury because they were doped?
Fallen Horses Are Euthanized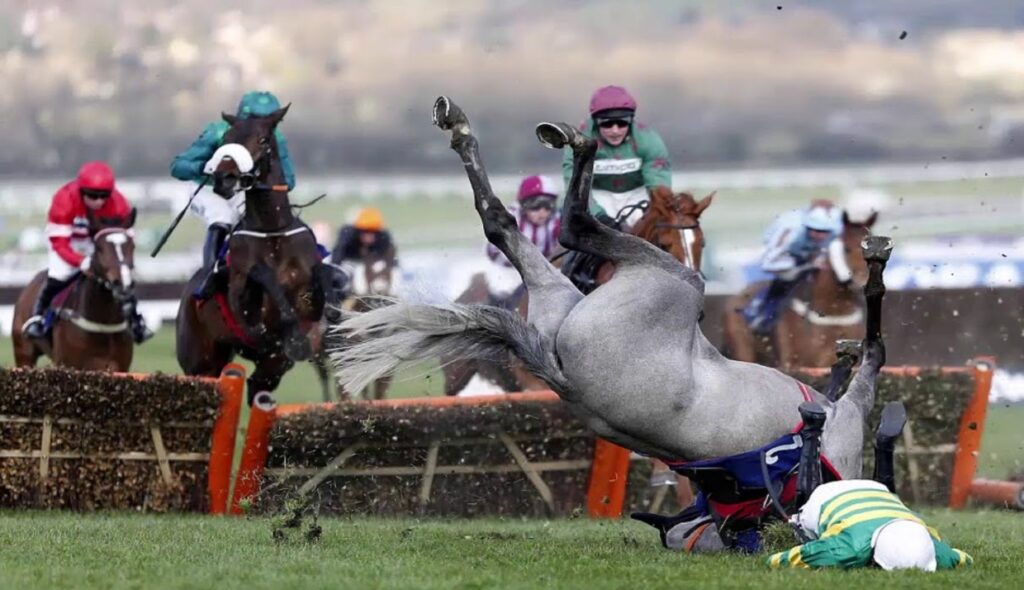 From opening day to the final Grand National day, these horses are forced to compete with physical violence and beating to get them over each fence as quickly as possible with no regard for safety. Horses that fall, like the beautiful Hill Sixteen, often need to be euthanized on the track if they can't get up, or they are quickly removed and killed.
No three to four years old horse should be racing this young (never mind jumping!) as the delicate growth plates in their bodies haven't solidified yet. No horse dreams of winning a race; all they know is fear and pain.
The "Greatest Steeplechase" has unfortunately become the last race for many bewildered horses. With broken and damaged joints, these young horses end up on slaughter trucks for meat export and the pet food industry and not retiring to enjoy a life of love and kindness.
Over a Million People Witness Jockeys Beat Horses
The horses are forced to run at speed while carrying weights to provide a handicap, but these are heavy and can unbalance the horses and jockeys.
While jockeys are only permitted a maximum of seven blows with the whip on a jumping race, many jockeys thrash their horses to win one of the races, such as the fox hunters chase, which saw another horse die during this year's race.
The Grand National 2023 News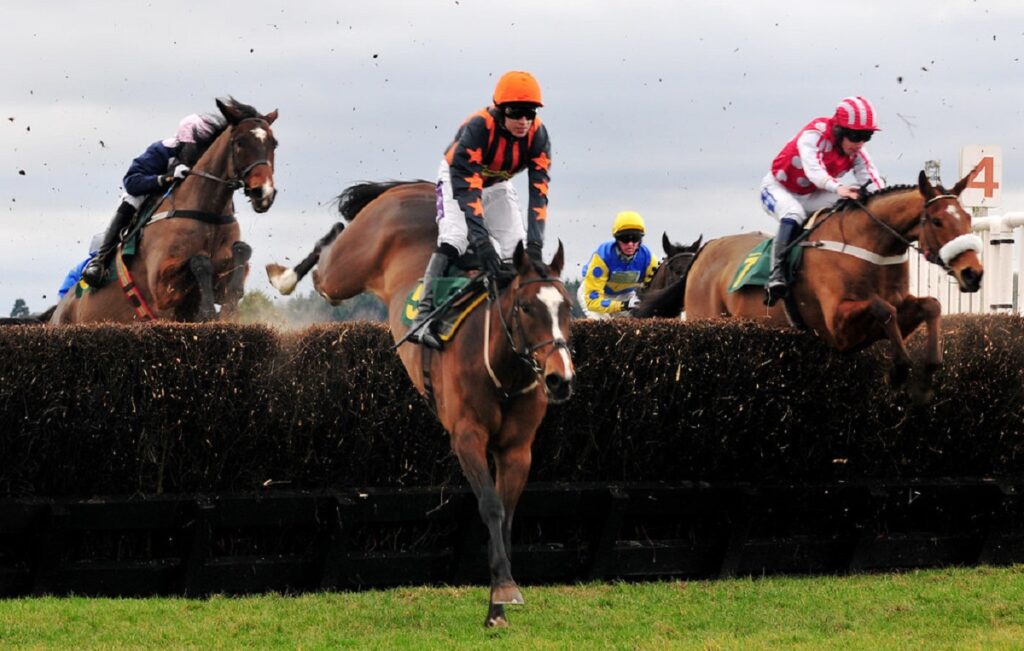 Animal rights activists like me have tried to protest the appalling conditions of the races, and instead of being heard, Merseyside police arrested 118 protesters this year. Meanwhile, three horses (Hill Sixteen, Dark Raven, and Envoye Special) died over the three days of this year's Randox Grand National Festival.
In 2022, four horses were killed during the races, and who knows how many more horses were later killed because of race-related strain and injuries. At the 2023 races, I saw how only 17 of 39 horses finished the race, with Hill Sixteen dying at the very first fence. (BBC)
We even campaigned about it on our Twitter account.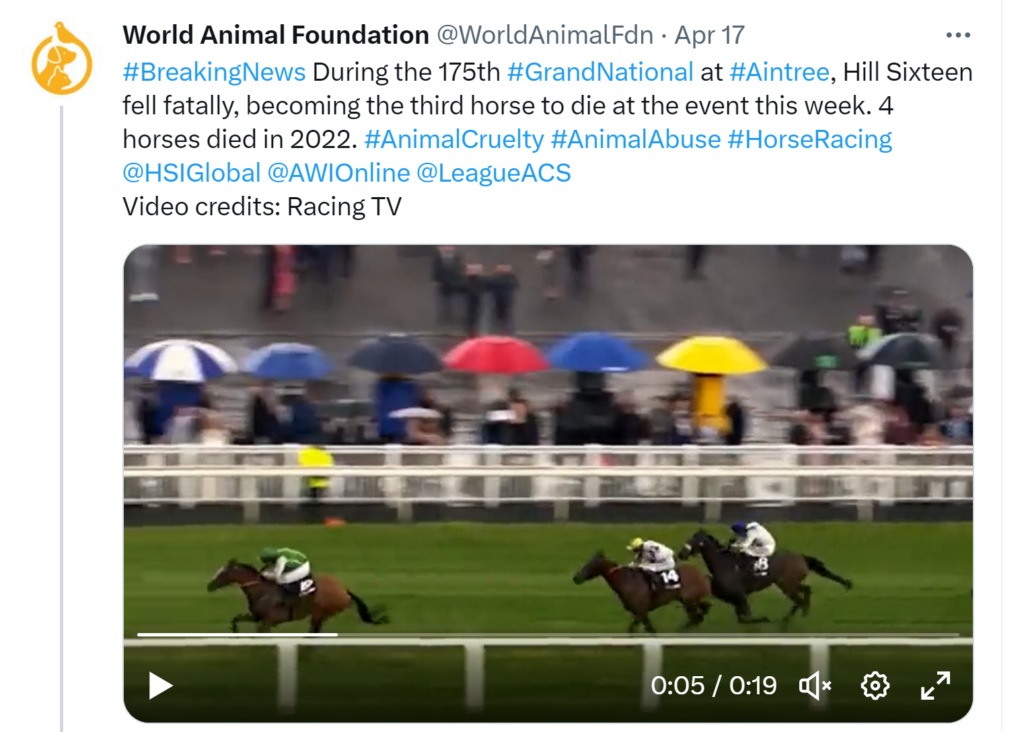 Racing authorities insist that protesters at the start of the race caused the horses to be tense and contributed to the fall of Hill Sixteen, but this race remains a dangerous event that continues to claim horses' lives.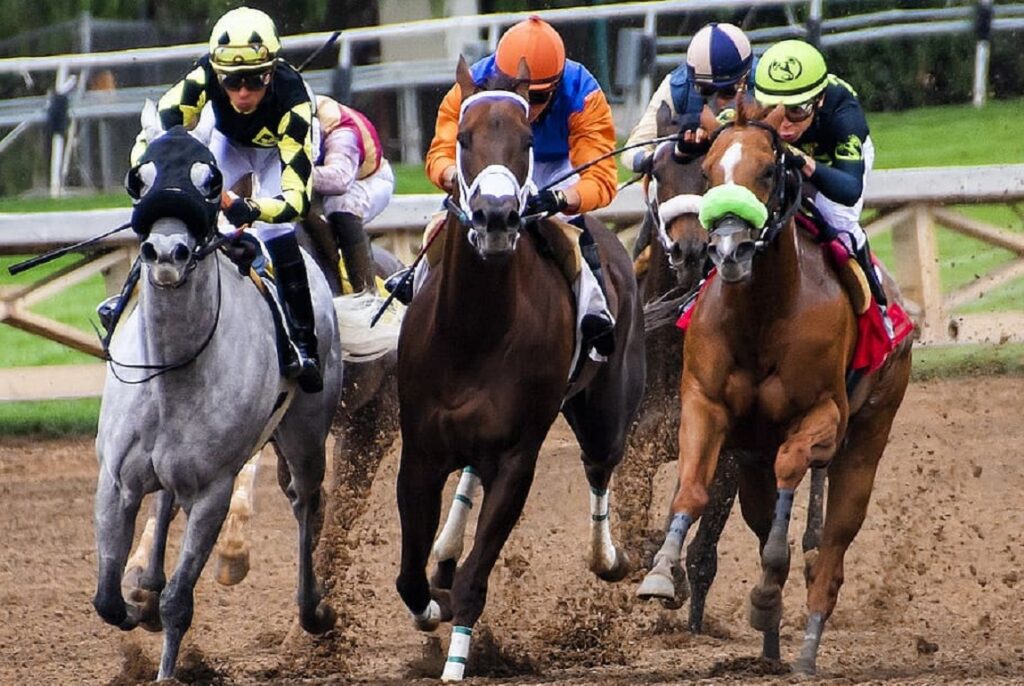 The 4.5 miles of the final Grand National Race with 30 fences (run twice) is perhaps the most dangerous race in modern history, with horses facing fences that are excessively dangerous to cross. These fences even have names, such as Becher's Brook and the Chair.
The British Horseracing Authority has, after a century of this horrific death-racing (#BetterLateThanNever), made some minor changes to try and improve the safety of the horses and jockeys.
However, the plastic inner core of fences and shortened race distance to the first fence (#DeathTrap) does little to prevent a large field of horses from crashing into each other like a meat grinder.
How Can You Help?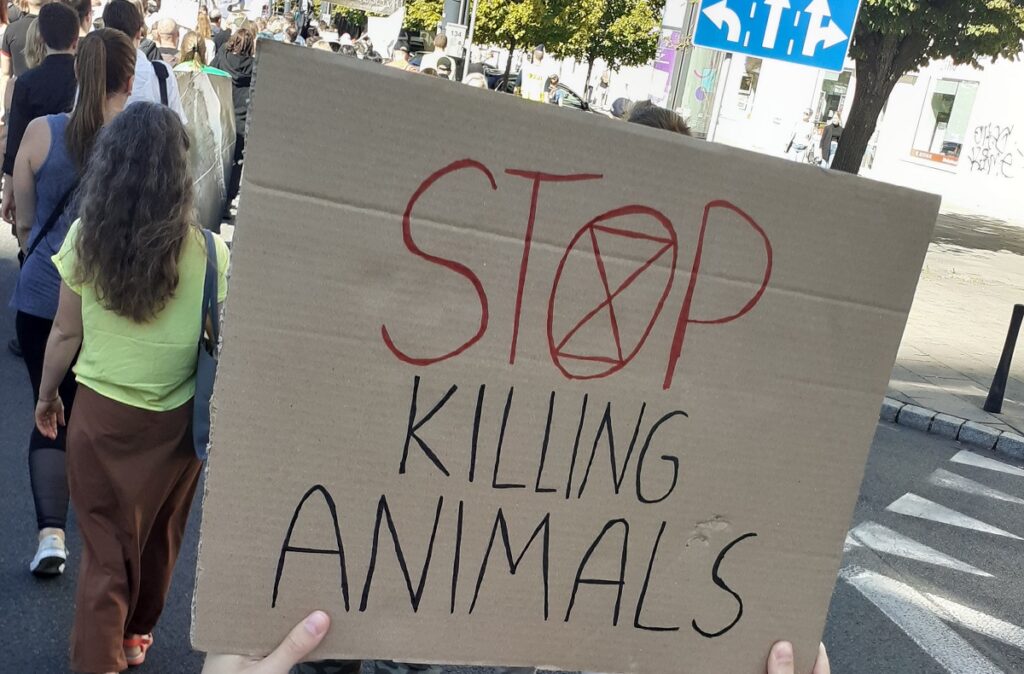 Have you had enough of jump racing, like I have?
Watching the Aintree races is stomach-churning and like many, I switch off my TV and grab a protest sign, but it's not enough.
If you want to help stop the Grand National Festival, you can:
Write to local racing authorities and ask that the Aintree course be redesigned and the field number limited.
Contact the race sponsors and ask them to stop funding the event until the safety of the horses can be guaranteed.
Unsubscribe from TV channels that broadcast the races to limit the race's popularity.
Support animal rights protesters and animal anti-cruelty organizations.
Conclusion
Horse racing has a "proud" heritage, but there is no reason why amazing horses like Hill Sixteen have to die in pursuit of betting, glory, and entertainment.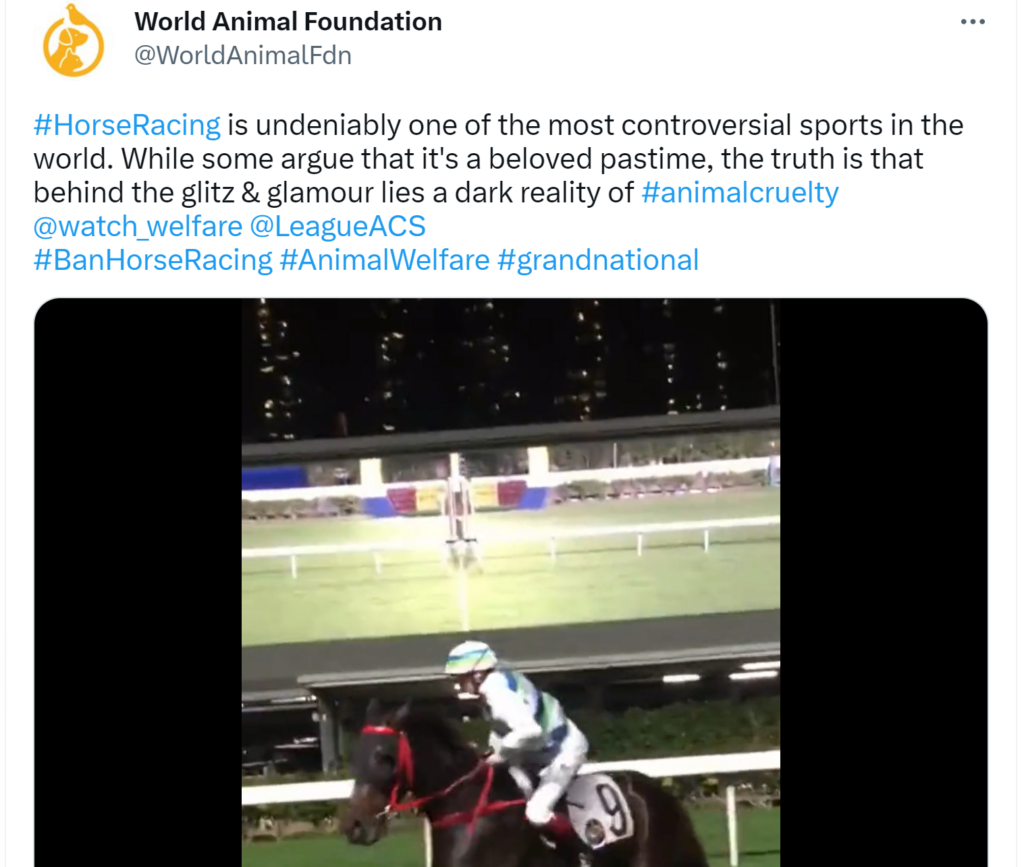 Let's stop cruel steeple racing and help save innocent souls from painful horse deaths today. After all, would you like to be beaten, forced to jump dangerous obstacles, and then shot when you break a leg? (#WhyShouldHorses?)