Every cat owner loves their little furball. But owning a cat comes with more than just playtime and cuddles – it brings with it a fair amount of worry. After all, who hasn't panicked about the thought of their cat getting lost, unable to find their way home?
Even if you have indoor cats, you're not immune from this fear – let's face it, cats never pass up an opportunity to slip outside. Cats are so curious that no matter how used to the outdoors they are, it's not impossible for them to stray too far from home and get lost.
Luckily, cat GPS trackers help get rid of this fear and reduce the risk of them getting lost. Although they used to be quite costly a decade ago, they're now much more affordable.
So, if you've ever worried about your cat getting lost, this is the perfect gadget to bring you peace of mind.
Top Pick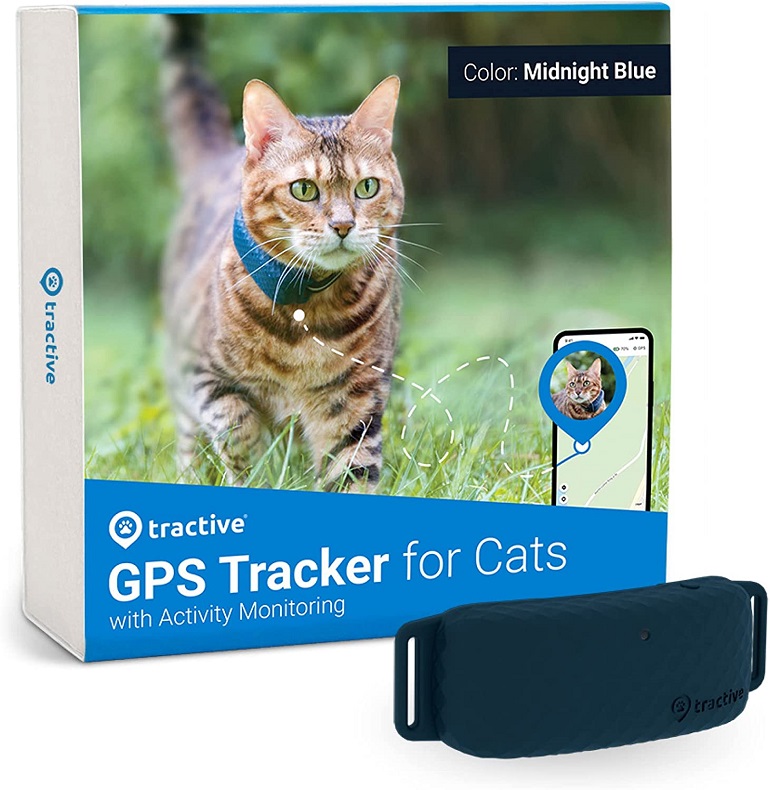 Tractive GPS Cat Tracker
Product Dimensions:
3.35 x 0.98 x 3.35 inches
Item Wieght:
0.07 pounds
Premium Choice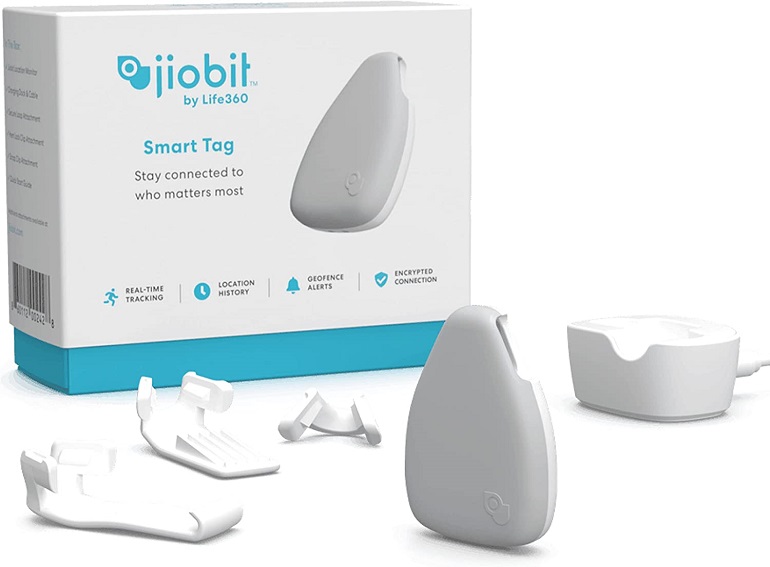 Jiobit GPS Pet Tracker
Product Dimensions:
1.96 x 1.45 x 0.47 inches
Item Wieght:
0.05 pounds
Best Additional Features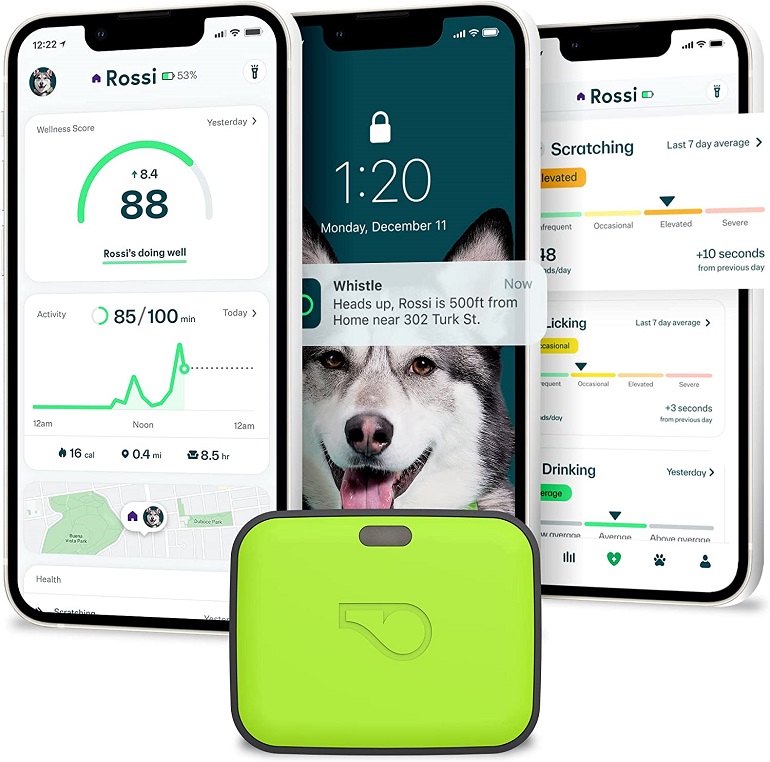 Whistle Go Explore GPS Pet Tracker and Activity Monitor
Product Dimensions:
6.75 x 5 x 2 inches
Item Wieght:
0.74 pounds
Cute & Tiny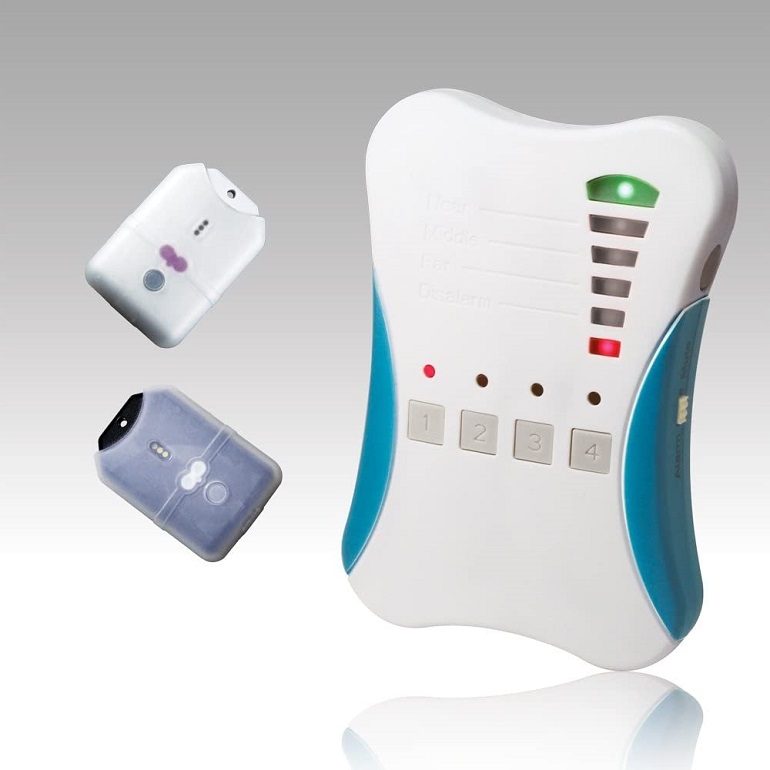 Girafus Cat Tracker RF
Product Dimensions:
0.98 x 1.5 x 0.43 inches
Item Wieght:
0.009 pounds
Best Multi-Purpose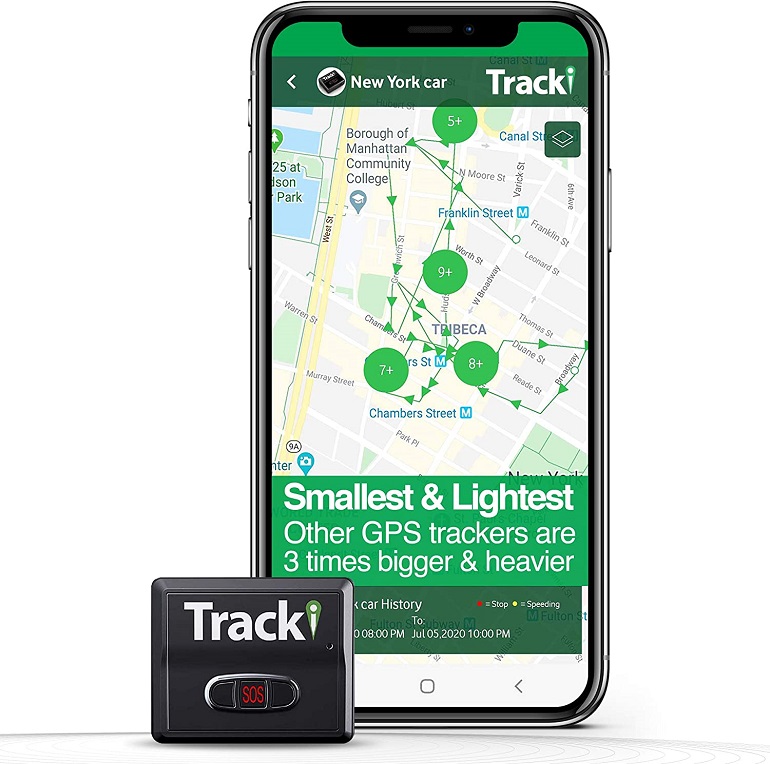 Tracki GPS Tracker
Product Dimensions:
1.81 x 1.5 x 0.6 inches
Item Wieght:
0.07 pounds
Ultra Compact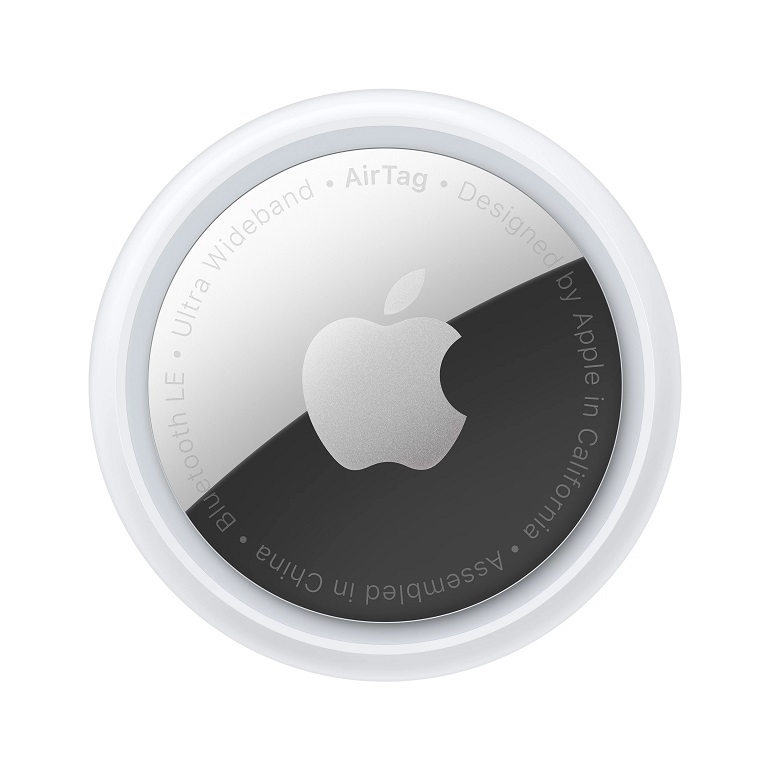 Apple AirTag Cat Collar
Product Dimensions:
5.04 x 1.81 x 0.75 inches
Item Wieght:
0.03 pounds
Great Durability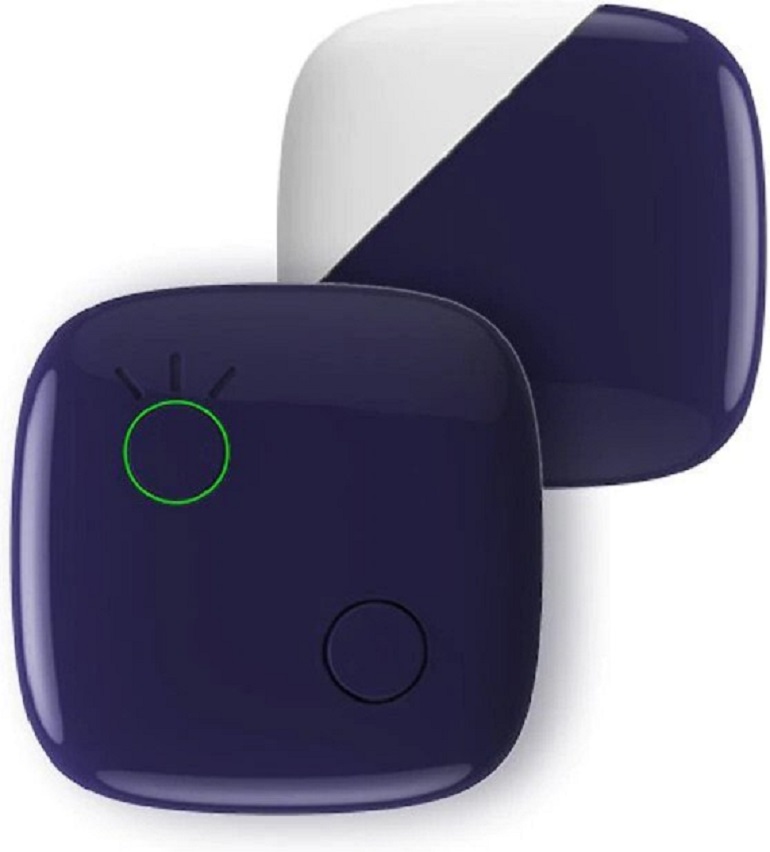 PetFon Pet GPS Tracker
Product Dimensions:
1.7 x 1.7 x 0.3 inches
Item Wieght:
0.9 pounds
Cat GPS Trackers
The best cat trackers use satellites and GPS technology to track your kitty. It's not overly sophisticated technology – it's used all the time, from tracking a pizza to an Amazon package. And your cat's certainly more important than a delivery!
There are lots of different cat trackers out there though. Here are some of the top ones to look into to start your search.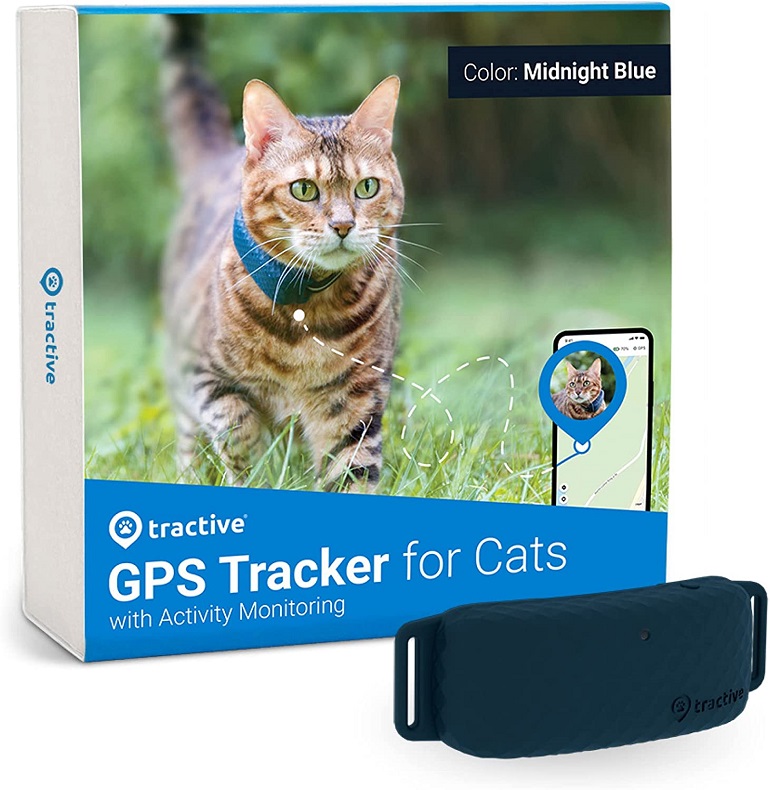 The Tractive cat GPS tracker may be affordable, but it's packed with all the features you could ask for. It even has the option of coming with a cat collar or just as a collar attachment.
It's mostly similar to their popular dog GPS tracker, but the cat collar is specially designed to be safe from snagging and stop cats from wiggling out of it.
Even just a small tracker, it's waterproof and shock-resistant, making it durable enough to survive anything your cat will get up to. Although its battery lasts up to seven days, this drains faster when in Live Mode.
However, that will also give you a higher accuracy and more up-to-date location. Coming in at just over an ounce, it's lightweight but slightly heavier than other options.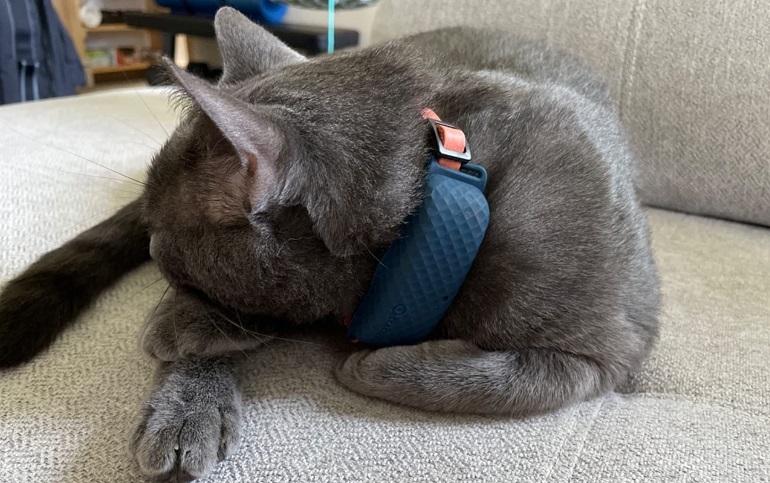 The Tractive GPS cat collar allows you to set up virtual fences that alert you whenever your cat leaves a safe zone. When this happens, it gives you real-time location tracking that's precise and reliable with an unlimited range.
The location updates every 2 to 60 minutes with default cat tracking; but when in Live Mode, the location is more accurate and updates every 2 to 3 seconds.
Since it uses GPS, it requires a monthly subscription fee. However, this is mostly affordable, starting as low as $5 per month. This also allows you to share the location with others joining the search and even stores their location history should you need it.
On the off chance you're looking for your cat at night, you can use the app to activate the LED light remotely, making it easier to spot. And since it works in over 150 countries, you'll be able to retrieve your cat from anywhere in the world.
As a bonus, it also monitors activity levels and sleep habits, checking how many calories they burn and how much they need to ensure they're staying fit and healthy. You can even set them fitness goals if they're a bit lazy!
Pros
Affordable
Lightweight but durable
Monitors activity levels
Unlimited GPS tracking range
Long-lasting battery life
Create safe zones with virtual fences
Cat collar available too, although optional
Easy-to-use app
Share access to cat tracking with others
Stores a year of location history
Works around the world in over 150 countries
Cons
Requires subscription
Reliant on good cell service to work well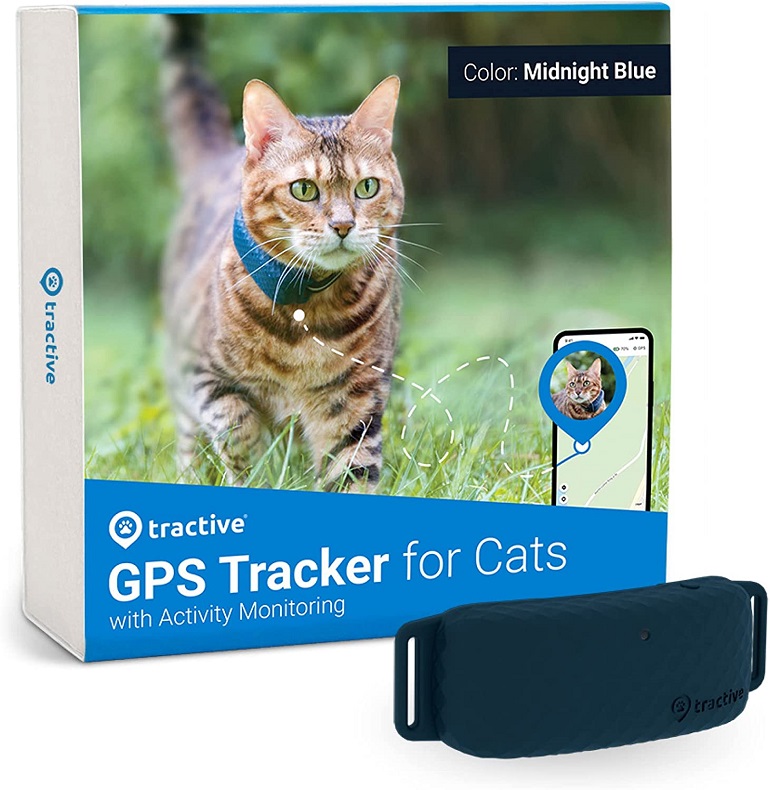 Tractive GPS Cat Tracker
The price of "Tractive GPS Cat Tracker" varies, so check the latest price at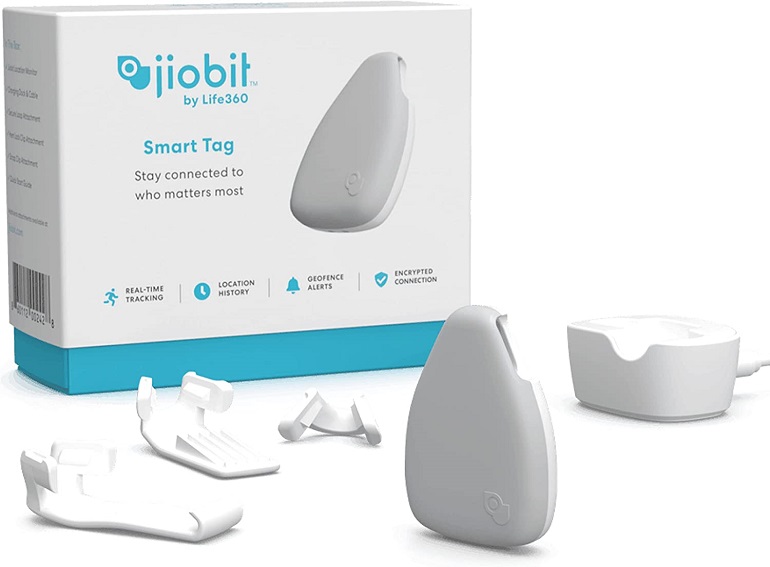 Jiobit is so popular you might struggle to get your hands on one. Although it's more on the expensive side, it's a reliable cat GPS tracker with great features.
Thin and lightweight, Jiobit weighs less than an ounce, making it comfortable for your cat and easy for them to get used to. It's easy to clip it on the cat collar, meaning there's no change for your cat.
Although small and lightweight, it's still durable. Water resistance ensures it can survive any weather, while the battery can last for a whole week after a 2.5-hour charge. However, some users report that the battery can drain faster.
Since there's no complex technology, it's easy to use. The app stores a week of location history and allows you to establish safe zones, alerting you whenever your cat leaves them.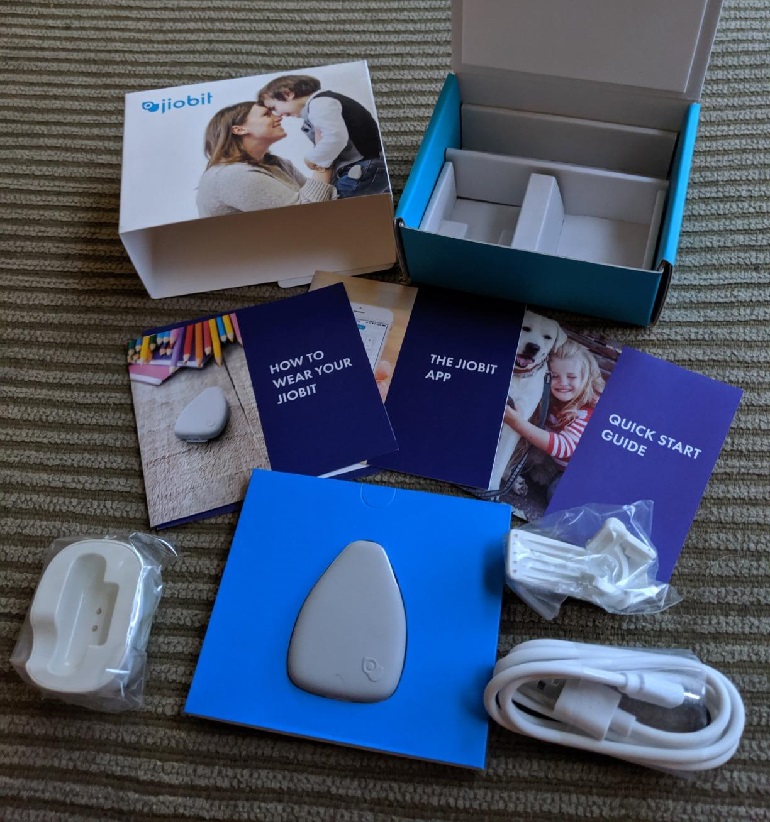 The GPS tracker uses cellular, Wi-Fi, and Bluetooth to track your cat; however, Bluetooth isn't as reliable as other pet trackers. Still, this doesn't matter too much when you always have GPS available. A cellular connection does mean that you require a subscription for this to work though.
Jiobit makes it simple to find your cat. Since it works in over 140 countries, it's easy to see why it's so popular all over the world!
You can give access to your cat's whereabouts to multiple people and even use the 'Ringer' feature via the app to get your cat's attention.
Pros
Lightweight but durable
Waterproof
Reliable and accurate GPS tracking
Easy to attach to a cat collar
Create safe zones with virtual fences
Stores a week of location history
Sends alerts when the cat leaves a safe zone
Unlimited tracking range
Share access to multiple users
Ringer feature attracts the cat's attention
Cons
GPS tracking requires a subscription
Bluetooth connection not as reliable as others
Battery can drain quickly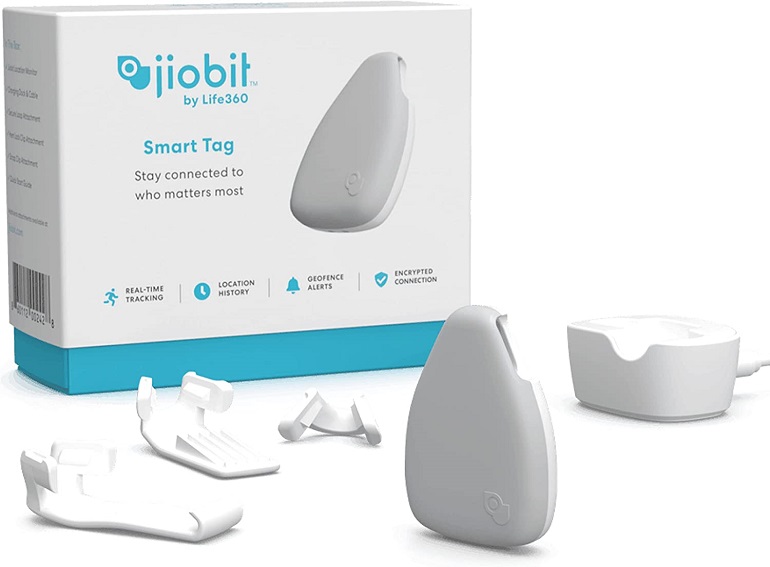 Jiobit GPS Pet Tracker
The price of "Jiobit GPS Pet Tracker" varies, so check the latest price at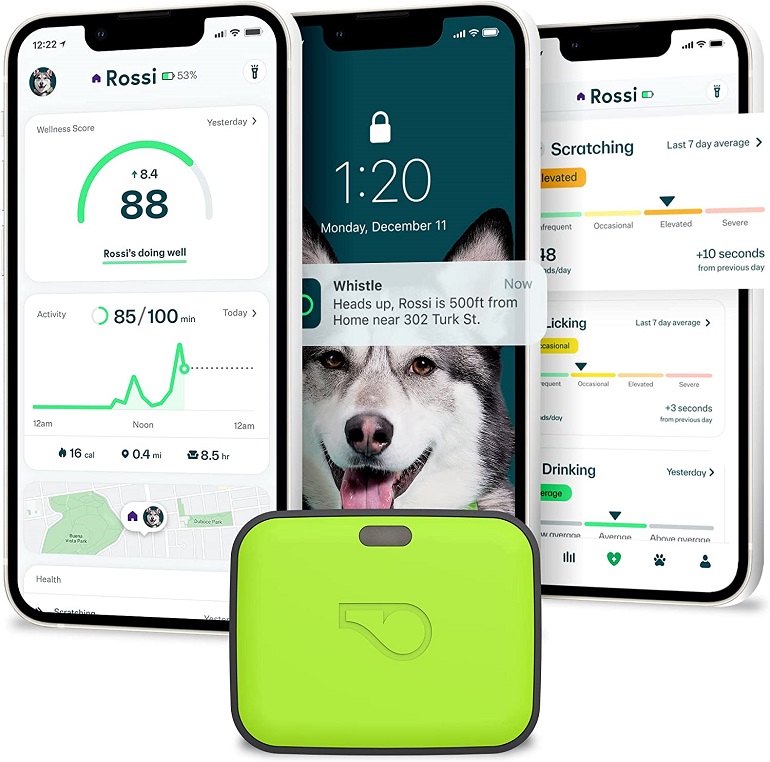 The Whistle Go Explore offers reliable tracking, using GPS and Wi-Fi to monitor your cat's real-time location, sending updates via text, email, or app.
It uses the same tracking system as Google Maps, but also AT&T's cellular network, meaning you need a monthly or annual subscription. However, this subscription also gives access to on-demand vets via the Whistle app.
By allowing you to share access to your cat's tracking information, they make it easier for others to join the search for your kitty. However, the tracking does require a reliable cell service for the best accuracy.
You can make it even easier to spot them if you use the app to activate the nightlight, choosing between three settings: on, slow flash, and fast flash.
However, as easy as the app is to use, there has been a history of bugs on the Android version, so this option might be best suited to iPhone users.
The Whistle Go Explore does more than track location, but also tracks your cat's activity, showing you how much time they spend exploring outside versus how much time they spend napping. It even keeps track of other behaviors too, such as licking and scratching.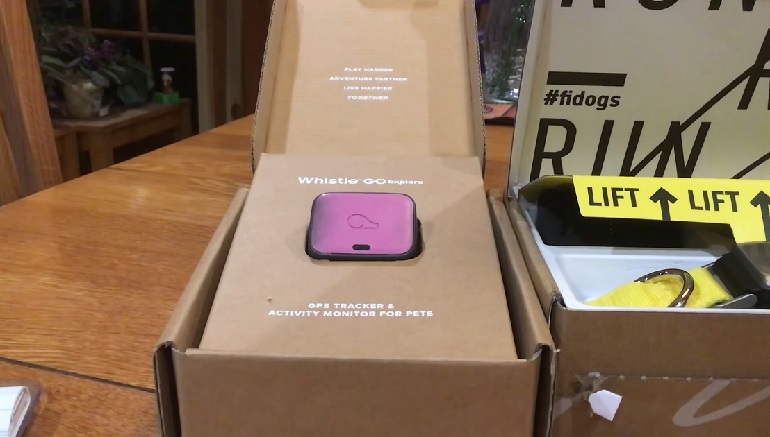 Using all the data it collects, it gives your cat a wellness score – a quick daily snapshot so you can easily check their health. Any noticeable change that might require a visit to the vet is made easy to spot.
Weighing at just under an ounce, it's certainly lightweight; however, the size might be a bit too big for smaller cats or kittens. Still, it's easy to clip onto their existing cat collar and even comes in three colors: green, grey, or magenta.
On the plus side, it's waterproof, ensuring survival in any weather, and has a battery life of up to 20 days.
Pros
Real-time location tracking
Sends notifications when cat leaves safe zones
Activity monitor ideal for tracking cat's fitness
Easy to monitor a cat's health
Remote-activated safety light
Long-lasting battery
Lightweight
Waterproof
Subscription includes access to online vets
Cons
Requires subscription
History of bugs on Android app
Dependent on reliable cell service
Larger than some others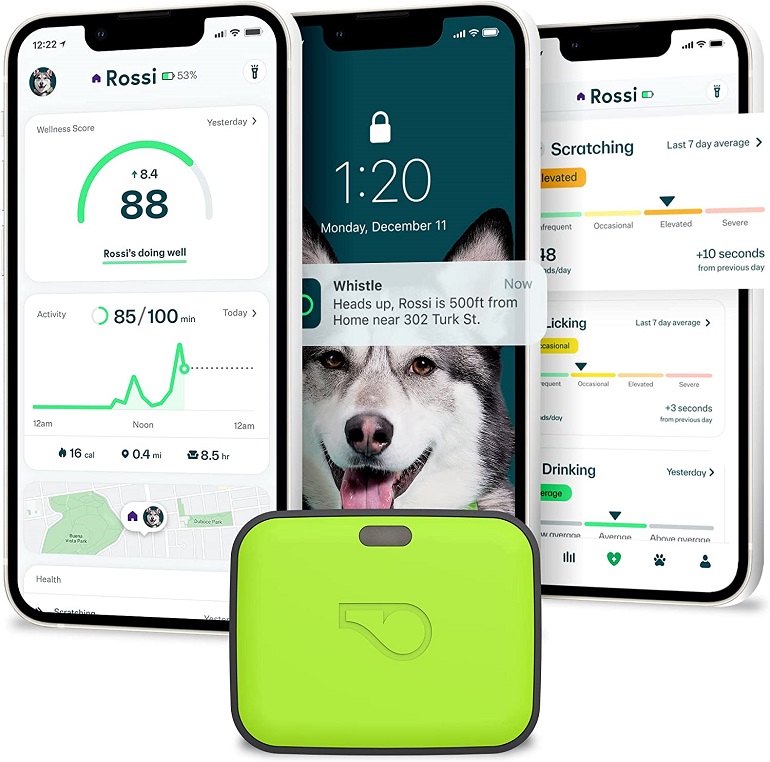 Whistle Go Explore GPS Pet Tracker and Activity Monitor
The price of "Whistle Go Explore GPS Pet Tracker and Activity Monitor" varies, so check the latest price at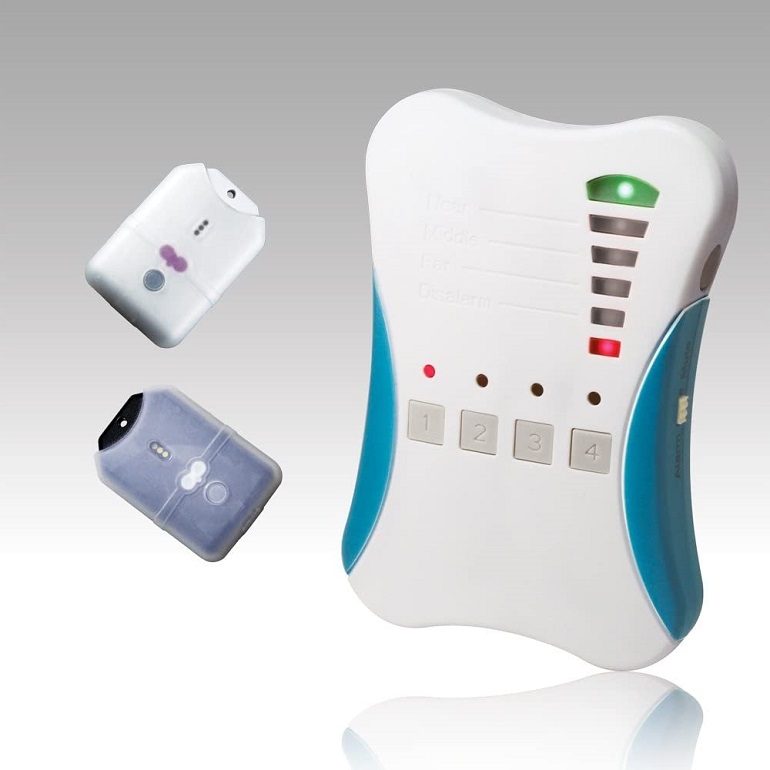 Here's a different cat tracker from the others on this list. Although not a GPS tracker, it's still very effective in finding your cat if they wander too far off. In fact, it's even more effective than GPS if your cat likes to hide and you struggle to spot where they are.
Since this tracker doesn't use GPS, you won't need a subscription. Instead, the Girafus cat tracker uses radio frequency, making it particularly accurate if your cat lurks in hard-to-find spaces.
However, this also means that it requires you to be more hands-on with its complex assembly.
The tag that fits on the cat is tiny. Weighing just 0.28 ounces, your cat won't even notice wearing it. It also comes with a silicone case to protect it, making it easy to slip onto your cat's existing collar, but also has a Velcro option if the collar is a bit on the large side.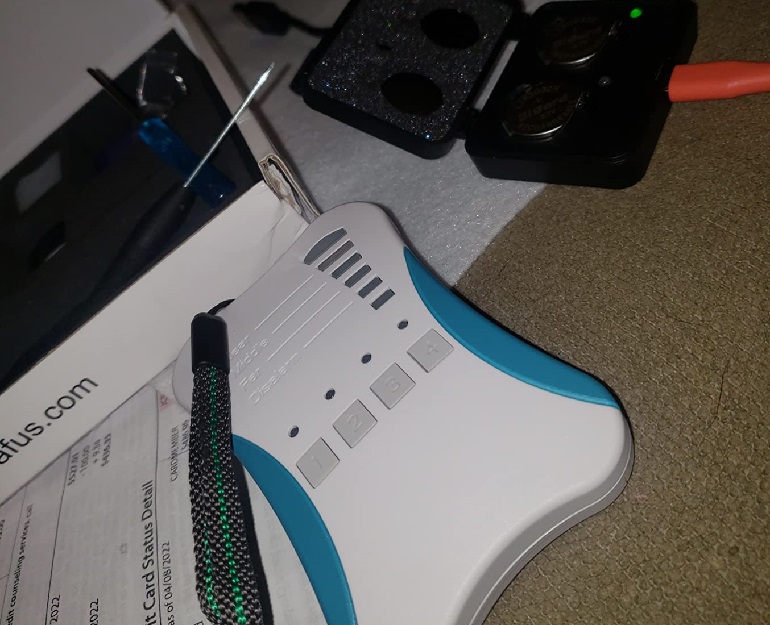 The reason the cat tag is so tiny is that most of the tech is on your end with the battery-powered handset, able to connect to up to four tags. This receiver works by detecting radio transmissions from your cat's collar as the flashing indicators help tell you when you're getting closer.
Unlike GPS trackers, the Girafus cat tracker doesn't have an unlimited range. Nevertheless, it still has an impressive range of 1,600 feet, provided that there are few obstacles in the way.
Although there's less range, it makes up for this with greater accuracy thanks to the radio frequency. In fact, whereas GPS is accurate within a few yards, radio frequency pinpoints your cat's location precisely.
Pros
Range of 1,600 feet
Excellent accuracy
Tiny and lightweight
Easy to attach to cat's existing collar
No subscription needed
Battery lasts up to 30 days
Cons
Range is limited
Receiver is too large to be easily portable
Requires more assembly than others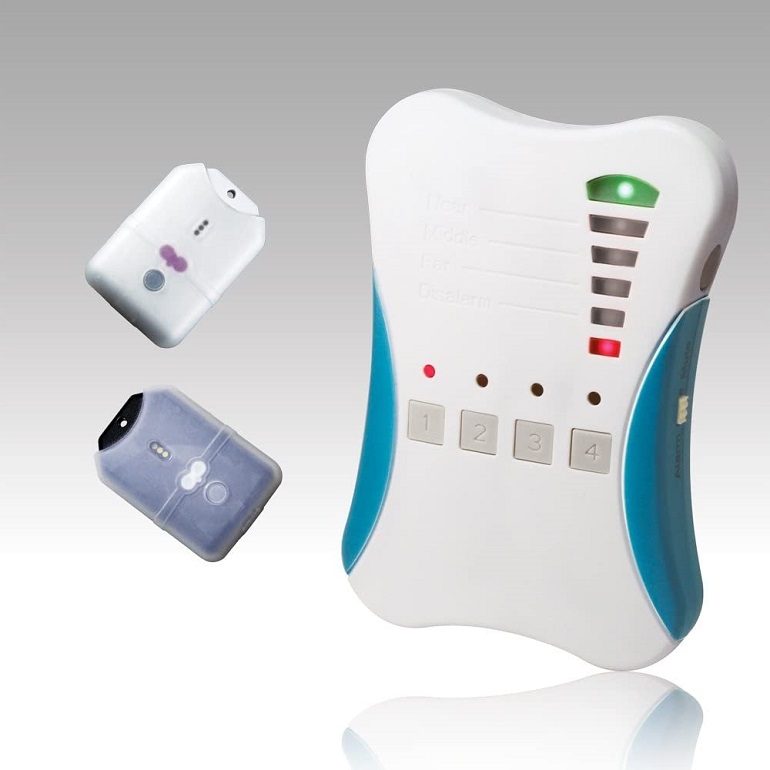 Girafus Cat Tracker RF
The price of "Girafus Cat Tracker RF" varies, so check the latest price at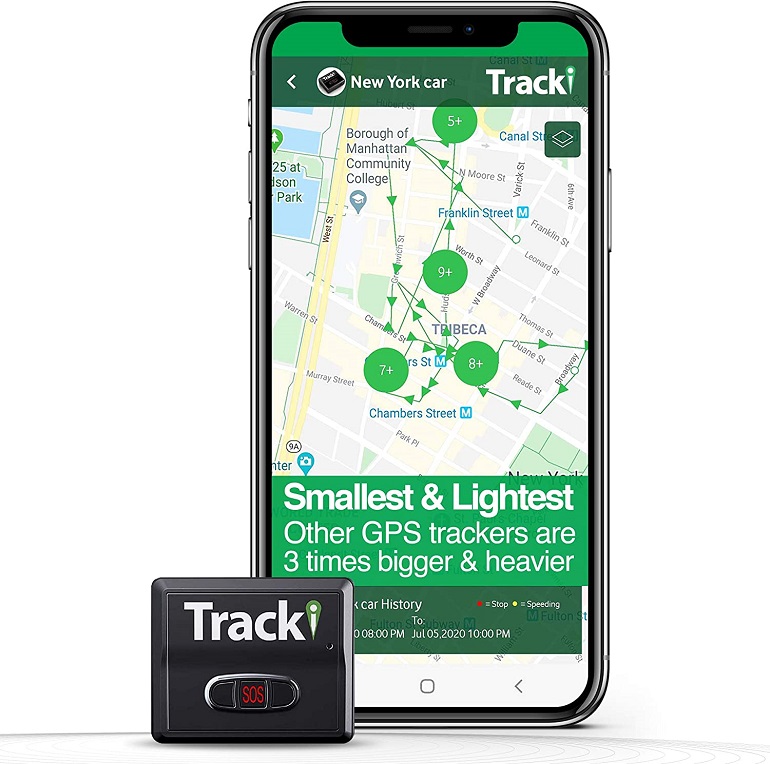 With so much tracking technology around, why use it just for your cat? You could use it for a whole range of purposes!
The Tracki is surprisingly durable, considering how small it is. It's light enough to clip onto your cat's collar easily without annoying them.
But you could also clip it onto your kids as they walk to and from school, your luggage when you go on holiday, and more – you're only limited by your imagination!
With the various accessories it comes with, such as magnets, keychains, and lanyards, it's easy to use for a variety of purposes. For cats, it can clip on pet collars and includes a waterproof silicone case so it can survive the rain on any tumbles in a pond.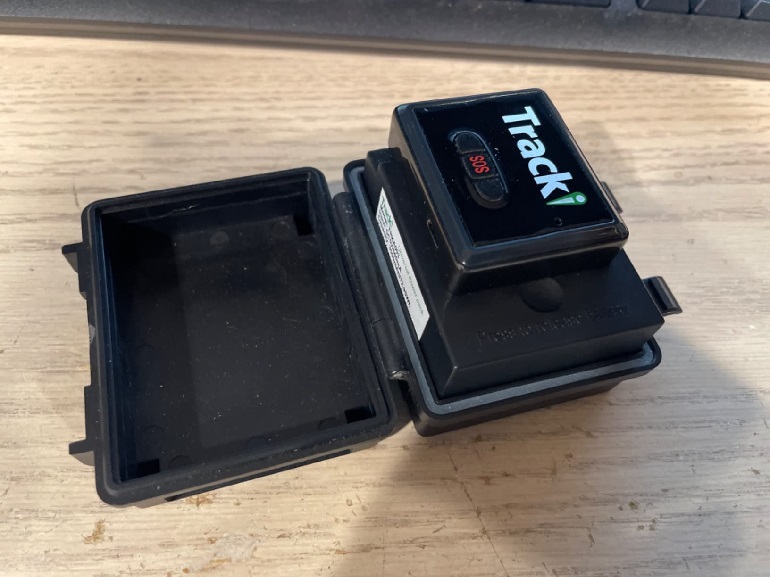 By using 4G LTE technology, this GPS cat tracker connects to satellites and Wi-Fi so you can track its real-time location. And you can track it from all over the world if you need to, but you will need a subscription to use the GPS.
However, the monthly membership is $10, which is more on the expensive side than other GPS trackers, and the live tracking isn't as accurate as other options on this list.
Unfortunately, Tracki's app has faced problems, with users reporting that it's difficult to use and unreliable. However, if you can get it to work, you can use it to set geofence boundaries and receive real-time alerts whenever your cat crosses a boundary.
On the other hand, Tracki has an excellent battery life depending on how it's used. When receiving location updates every 1 to 5 minutes, it will last about five days; but when receiving location updates just a few times a day, it will last approximately 30 to 75 days.
Pros
Tracks all over the world
Small and convenient
Long-lasting battery
Set up geofences via app
Able to use it for multiple purposes
Cons
Requires costly subscription
Not designed for pets
Unreliable app
Location not always accurate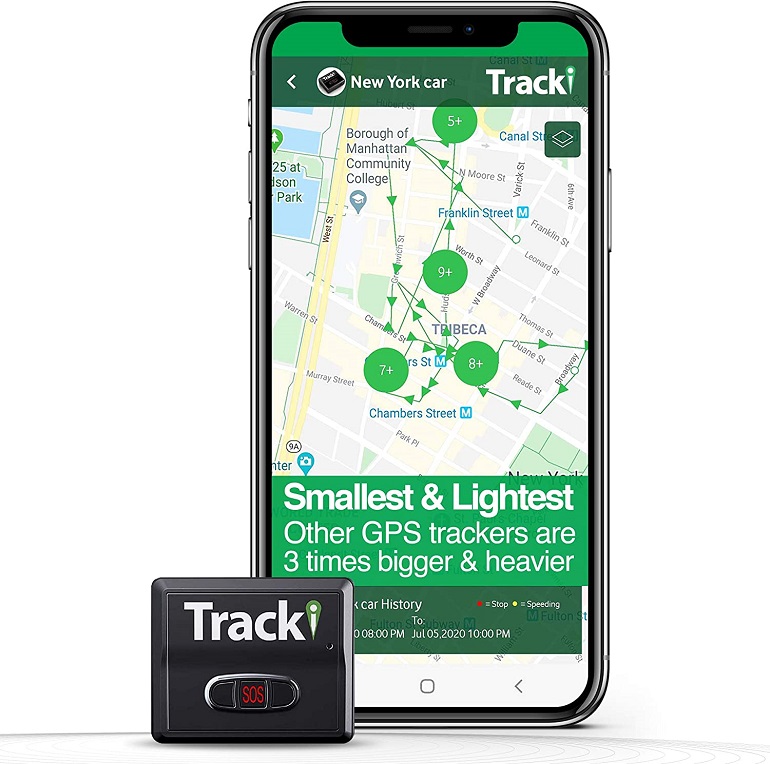 Tracki GPS Tracker
The price of "Tracki GPS Tracker" varies, so check the latest price at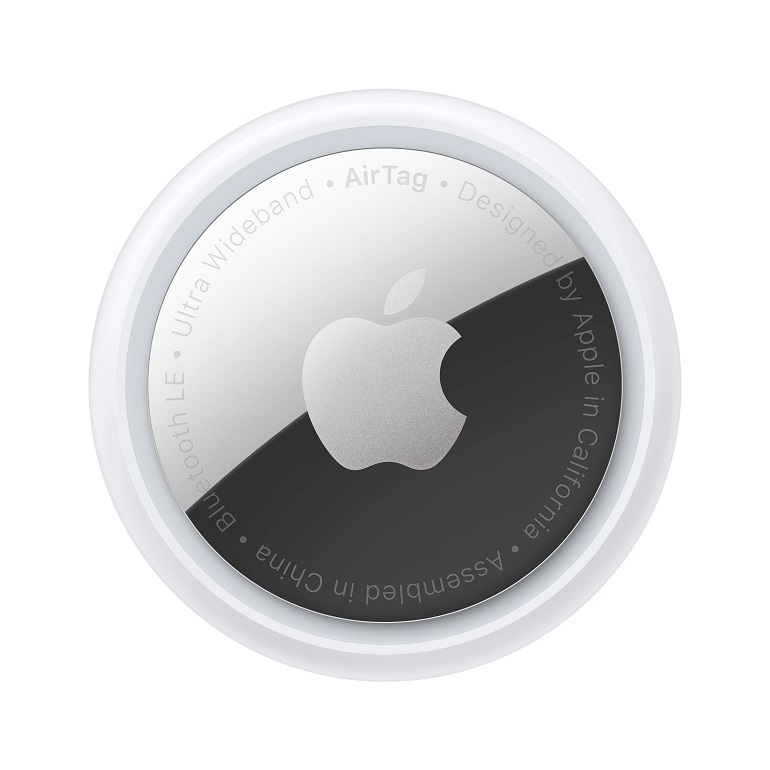 If you've got a kitten or picky cat who isn't fond of wearing normal trackers, this might be the one for them. Since the Apple AirTag is so small and lightweight, it won't drag them down or get in their way at all.
But this isn't just an AirTag; it's combined with a cat collar specifically designed for cats. With ten colors to choose from, it's made from reflective nylon to boost visibility and keep them safer at night.
However, the BreakAway design means that when it snags on something, the buckle opens up to avoid putting pressure on your cat's neck. While this is great in theory, in practice, it means there's an increased risk of losing the tracking device and being unable to find your cat if they get lost.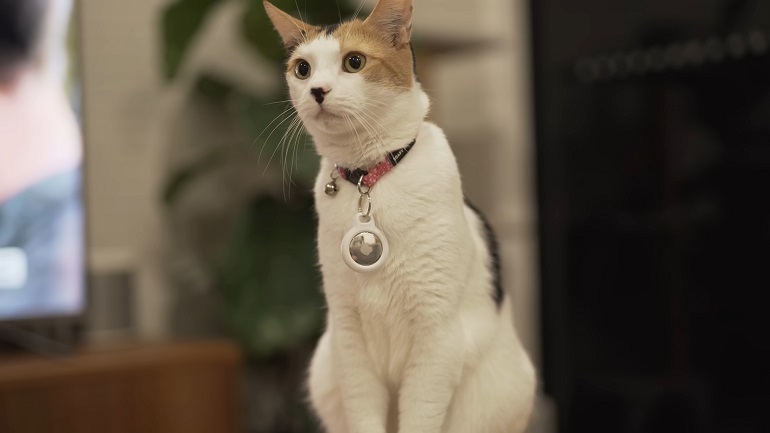 The good news is that using an AirTag is much cheaper in the long run because it's solely a Bluetooth tracker. Since it doesn't use GPS tracking, there are no subscription fees to worry about. In fact, Bluetooth trackers are often the cheapest around.
But the cheaper price comes at a cost because there are only specific areas where they work well. The AirTag connects to the Find My app on iPhones via Bluetooth.
Wherever your cat is, the AirTag emits a Bluetooth signal and, whenever they're close enough to a phone, it can be picked up by the Find My network, letting you track the location in real-time via the app. And if you put it into Lost Mode, you'll automatically be notified whenever the signal is picked up.
However, since it relies on connecting to phones, this means it works best when used in built-up areas with a lot of people and phones around. On the other hand, it's much less effective when in the middle of nowhere.
Fortunately, it's a long-lasting battery that can stay on for over a year, hopefully giving your cat enough time to connect to the Find My network
Pros
Small and lightweight enough for kittens
10 collar colors available
No subscription required
Battery lasts over a year
Effective in urban areas
Cons
Won't work well when not in range of phones
Collar falls off some cats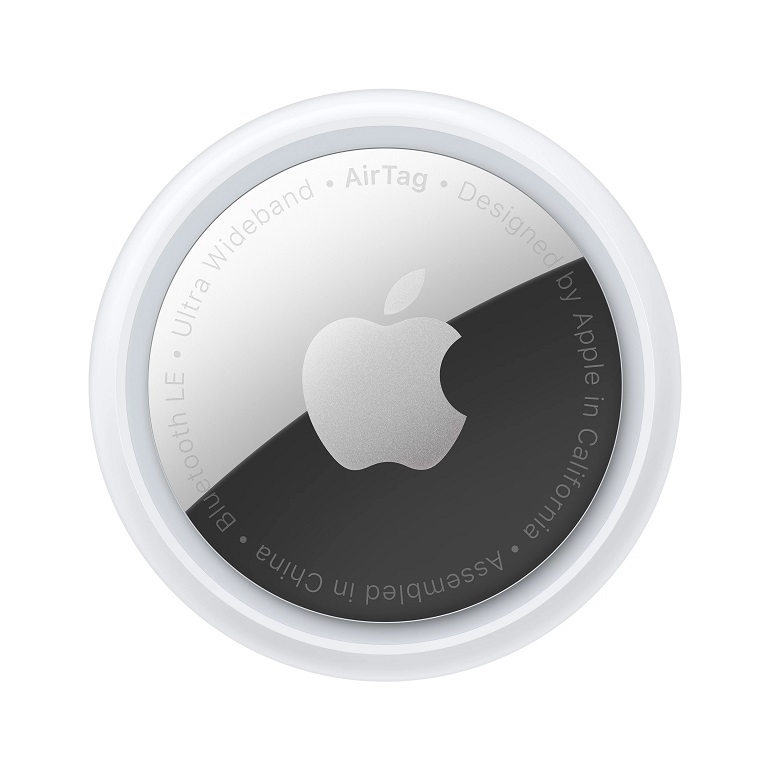 Apple AirTag Cat Collar
The price of "Apple AirTag Cat Collar" varies, so check the latest price at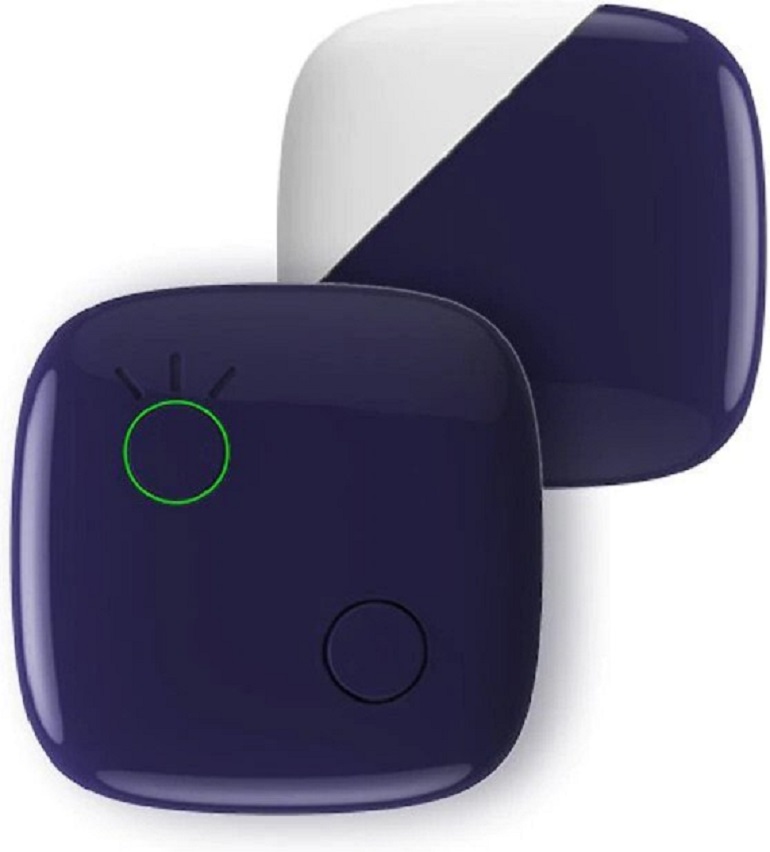 When your cat's safety is at risk, durability is key – and that's why PetFon put that as their priority. Their GPS cat tracker is premium quality and fully waterproof, allowing it to last longer and survive any knocks or underwater submersions.
Still, it's very lightweight so as not to inhibit your cat's movements and leave them free to continue their outdoor adventures.
Although PetFon's GPS tracker offers real-time tracking, there are no monthly fees necessary. Instead, it combines GPS, Wi-Fi, Bluetooth, and long-distance wireless technologies to offer a subscription-free version. However, the battery life isn't as strong as others, instead lasting between 8 to 16 hours.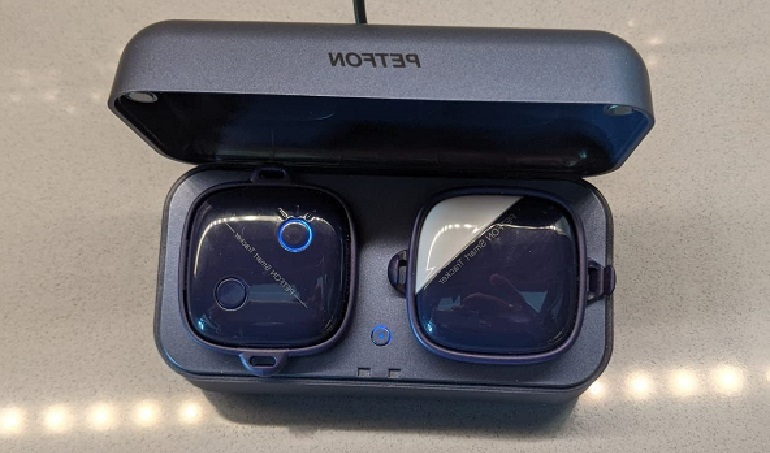 Location updates are regular, with Bluetooth connections updating every 10 seconds, and GPS every 20 seconds, although these are customizable to help you save battery. It has great range too, able to track locations in up to 3.5 miles of open space, but is greatly reduced to 0.65 miles in a highly built-up area.
As with other trackers, you can use the virtual fence feature on the app to create multiple safe zones and even danger zones for areas you'd prefer your cat to avoid. Whenever your cat leaves or enters these areas, you'll receive an alert.
Pros
No subscription needed
Frequent location updates
Can set up multiple virtual fences
Track cat up to 3.5 miles
Durable and waterproof
Cons
Requires daily charging
Limited range
Live tracking range decreases in built-up areas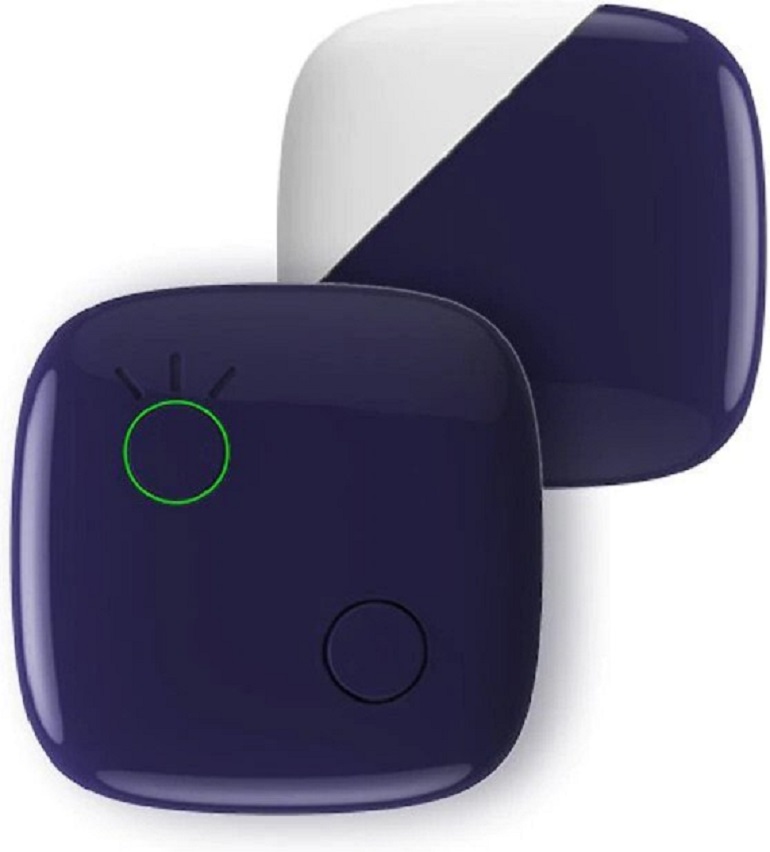 PetFon Pet GPS Tracker
The price of "PetFon Pet GPS Tracker" varies, so check the latest price at
Cat Tracker Buying Guide: What To Look For
With various features, each cat GPS tracker has its own strengths and weaknesses to suit a range of cats and cat parents. When searching for yours, consider which of these features matter most to you and your cat.
Size and Shape
Whereas old trackers were large and heavy, technology has come a long way to the point where they're now lightweight enough to be clip-on accessories or built into GPS cat collars.
However, there's still a range of different shapes and sizes, so pick whichever is best for your breed and size of cat to ensure it doesn't get in the way of them exploring the world.
Reliable and Accurate Tracking Is Essential
It's vital for your GPS tracker to monitor locations accurately, sending escape alerts immediately and allowing you to retrieve them easily when they stray too far from home.
This means they need to be able to cover a wide range. The good news is that with satellite coverage, many can track locations from all over the world. However, not everywhere has good cellular coverage, meaning tracking in some places can be patchy if it's in the middle of nowhere.
Cost and Monthly Fees
Trackers themselves aren't too expensive, but they can be costly in the long run when you take into account the monthly or annual upkeep. GPS trackers use satellites so require network data and a cellular subscription.
This usually incurs a monthly fee, ranging from anywhere between $5 and $30 depending on the package you choose.
However, you could instead hope that your cat stays close enough to home to stay connected to Wi-Fi or Bluetooth, instead of using that to track their location.
Battery Life
What's the point in a GPS tracker if it runs out of battery when you're trying to retrieve your cat? Trackers with rechargeable batteries can last anywhere from one day to weeks on end. Whereas non-rechargeable batteries need to be replaced, they often last longer and for months at a time.
It's worth noting how battery life often varies depending on how you use the tracker. If you track your cat's location frequently, it's more likely to drain the battery faster.
How GPS Cat Collars Work
Whether it's clipped on or built into the collar, cat GPS trackers work in the same way. Their location is picked up by a satellite that transmits the data back to you, allowing you to track their location from anywhere using your phone.
Some have extra features on offer. For example, some include an activity monitor feature to keep tabs on their overall health, while others include virtual fences to let you set up safe zones.
FAQ's
Can I Track My Cat with a Microchip?
Some cat owners assume they don't need a GPS tracker if their cat's microchipped. However, this is a common misconception.
Microchips don't let you track your cat. Instead, they just store information; they're scanned by rescue shelters or vets when a lost pet is found, allowing them to discover the owner's name and contact information to reunite the pet and owner.
Are GPS Trackers Safe for My Cat?
Yes. GPS trackers are a safe and easy option for keeping track of your cat, with no harmful rays emitted – so technophobes can relax!
The only danger is if you pick one that's too heavy for your cat. Since they're such light creatures anyway, anything too heavy can drag them down and harm their neck, so make sure the tracker's lightweight.
Do GPS Cat Trackers Need to Be Charged?
Of course! GPS cat collars use lithium batteries. These don't last forever, so they'll need charging. The good news is a GPS pet tracker will usually tell you when the battery runs low.
Battery lives can range from a day or two to weeks at a time, often depending on how often you use the tracking feature. Just make sure you keep the battery charged as much as possible.
Final Thoughts
Cat GPS trackers are useful for all cats. Although most useful for outdoor cats, they're worth getting for indoor cats too if yours has a habit of escaping whenever the opportunity presents itself.
When purchasing a cat tracker, make sure you get one that's durable but lightweight enough not to get in their way. However, don't rely solely on a cat tracker and opt not to get a microchip; ideally, you should use both to maximize the likelihood of reuniting with your kitty if they ever get lost.
Any of the cat GPS trackers on this list are excellent choices and will serve you well in tracking down your furry friend. Tractive might well be one of the top choices, but feel free to find cat GPS trackers whose features best suit the needs of you and your cat.
With a GPS tracker for cats clipped around your kitty's neck, you can give them the freedom to explore the world and have adventures with the peace of mind that you can always help them find their way home.