Allowing dogs in stores can be a touchy subject and there are two sides to every issue. We would be remiss if we didn't mention the reasons why some people would rather not see a dog in their shopping aisle.
Hygiene/Sanitation – Finding dog hair among your apples generally isn't appetizing. Plus, there's always the possibility of a "restroom accident."
Fear of dogs – Dog lovers may find it difficult to understand, but there are those who are as afraid of dogs as I am of bugs and wouldn't want to encounter one in a store.
Dislike of dogs – They just don't want to be around them. (I don't trust these people.)
Allergies – There are those folks who are allergic to dogs.
None of these reasons will stand up to the ADA (American Disabilities Act) when it comes to whether or not dogs are allowed in a store. If it's a service dog, including a dog that is trained to do something for people with emotional issues, it is allowed.
In stores, a person with disabilities has rights:
Staff are not allowed to request any documentation for the dog, require that the dog demonstrate its task, or inquire about the nature of the person's disability. – ada.gov
Many people wish dogs were allowed everywhere. When has a stray hair ever hurt anyone?
This predicament has left stores in a precarious position. By law, all service dogs are allowed in almost every store, but if an owner frowns on it, the mere presence of a dog can make the visit uncomfortable.
A friend of mine has PTSD, and I've been with him several times when people have questioned his decision to bring his dog inside a store. He's not in a wheelchair and has no visible disability, so people apparently feel emboldened to ask questions.
Whatever side you're on, the fact remains that some stores allow dogs, and some don't. Let's dig into just who does what, along with what you might face if you decide to bring Sparky with you to buy that new lamp.
Should You Take Your Dog Along When You Visit a Store?
Unless you are taking your dog to a sure thing like that new dog deli, chances are the store you're visiting doesn't allow dogs that are pets or companion animals of any kind. Be sure to call ahead to see what the store policy is on the matter.
More importantly, make sure you can check all the following boxes before you make that call.
My dog is trained in obedience.
His behavior and manner are gentle. Dog is well-behaved.
My dog is potty trained.
She is leashed.
MOST IMPORTANT: It is not over 65 degrees or below 45 degrees outside. Every year, hundreds of dogs die in hot cars that have been left alone. This is neglect which is abuse, and you can be arrested for it, depending on the situation. Unless you are going through a drive-through or know for a fact the place you're visiting allows dogs, leave your dog at home.
Think of your dog's welfare before going to any store. Is it a flea market with so many people your dog could get anxious? Is it a clothing store where you'll be trying on clothes that could make your dog nervous?
Your dog may have no problem in these circumstances, but you know his personality better than anyone. You are the caregiver and responsible for his well-being, so learn what types of environments he enjoys.
Dog-Friendly Stores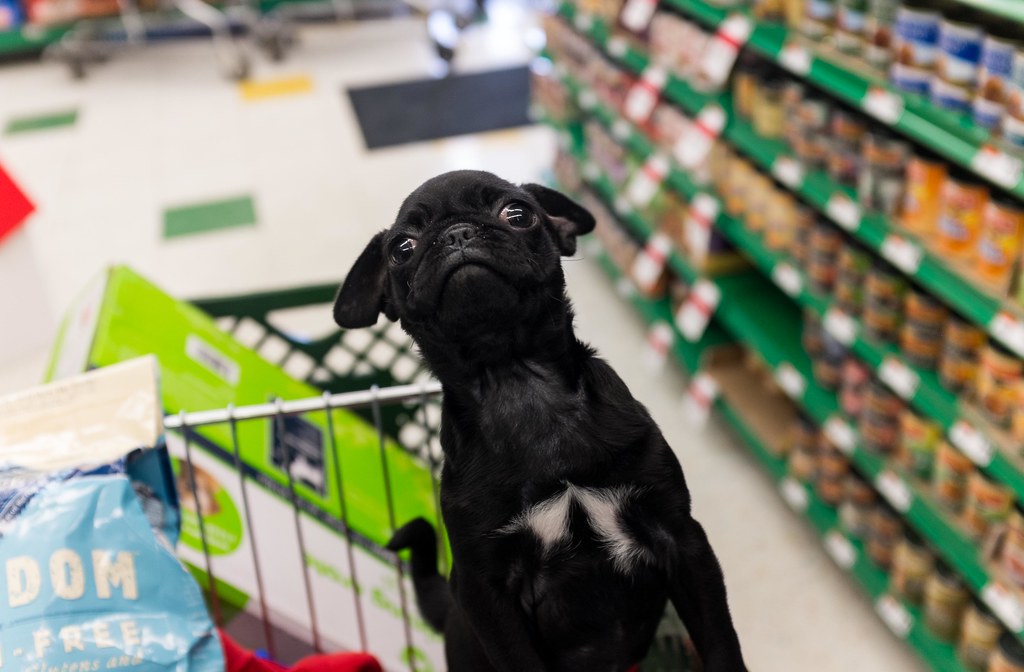 Are you the type of person who loves to take your dog everywhere with you? It's not unusual to see canines with dog owners at the beach, on hikes, and hanging their snouts out the car window. But are dog-friendly stores a thing of the past?
Absolutely not. We're here to talk about the many establishments that welcome you and Snoopy and are happy to roll out the red hydrant for your patronage. Almost every dog lover knows PetSmart and Petco are on board the furry train, but did you know stores like Victoria's Secret are as well? Go figure.
So let's jump into the deep end on policies and protocol so you can know which dog-friendly stores are waiting for you.
Stores That Allow Dogs in ALL Locations
Tractor Supply Co.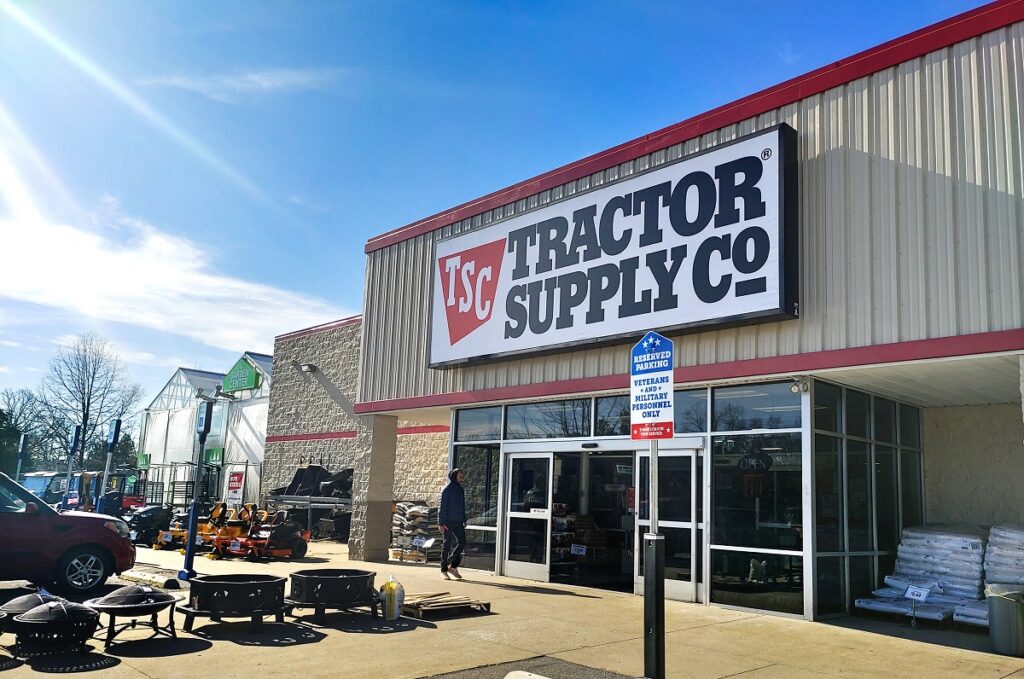 This may be the king of stores that allows dogs to visit. Any store that welcomes cows, goats, and even llamas(!) gets my vote. They do ask that your dog be leashed and friendly. (I know some kids who need these rules.)
They even have Pet Wash Stations with professional-grade grooming equipment and products where you can bathe your dog. All for less than $10.00. My kind of place!
Petco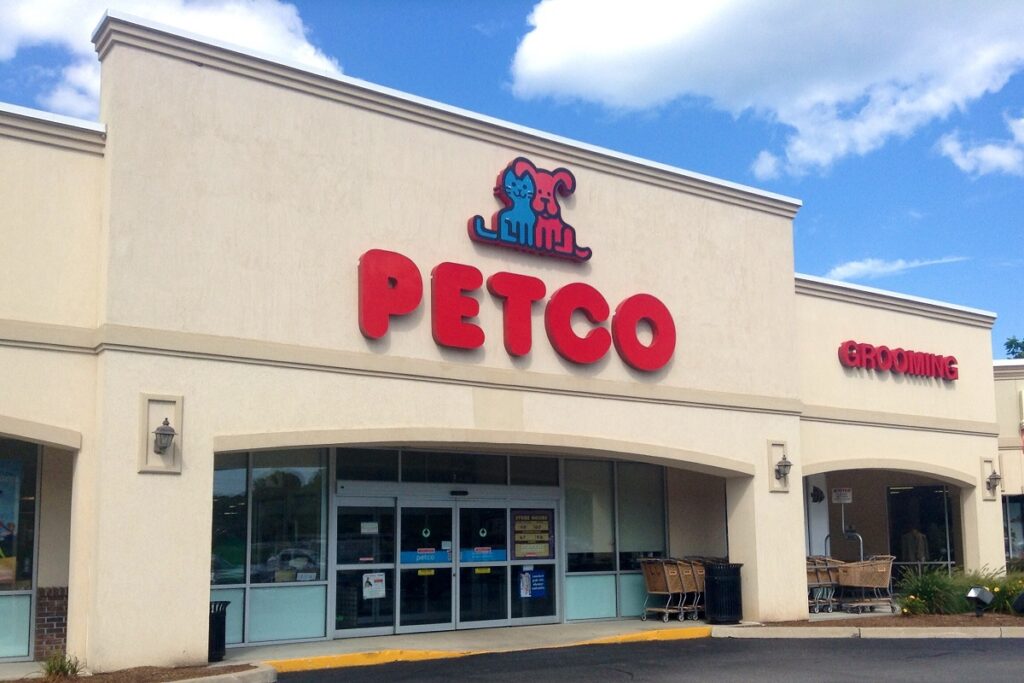 Have an alpaca that loves to be around people? Bring it on! Petco allows all kinds of leashed animals at their stores, including dogs. If you're interested in dog training classes, your sweetie must have current vaccinations (especially rabies). What makes them top dog for me is there's no "bully breed" or breed restriction policy to be able to participate.
PetSmart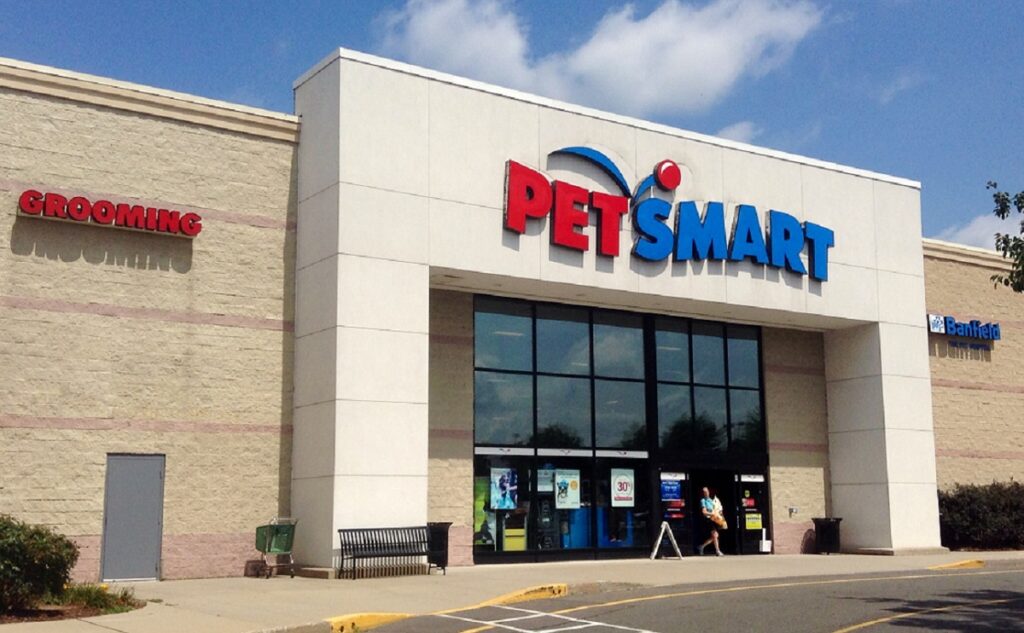 A bit more restrictive about who they allow through their doors, PetSmart now welcomes ALL dog breeds to visit and attend training classes in their pet supply stores which hasn't always been true. Just make sure they have current vacs and are leashed.
Another alluring thing about the company is their well-trained associates! I've taken many well-behaved dogs with all kinds of personalities into the store to buy treats or accessories. And the bonus? I've always found spot-on answers to any question I've asked. It's also an excellent place for your dog to experience being around other canines if they're not fully socialized.
Lush (Cosmetics)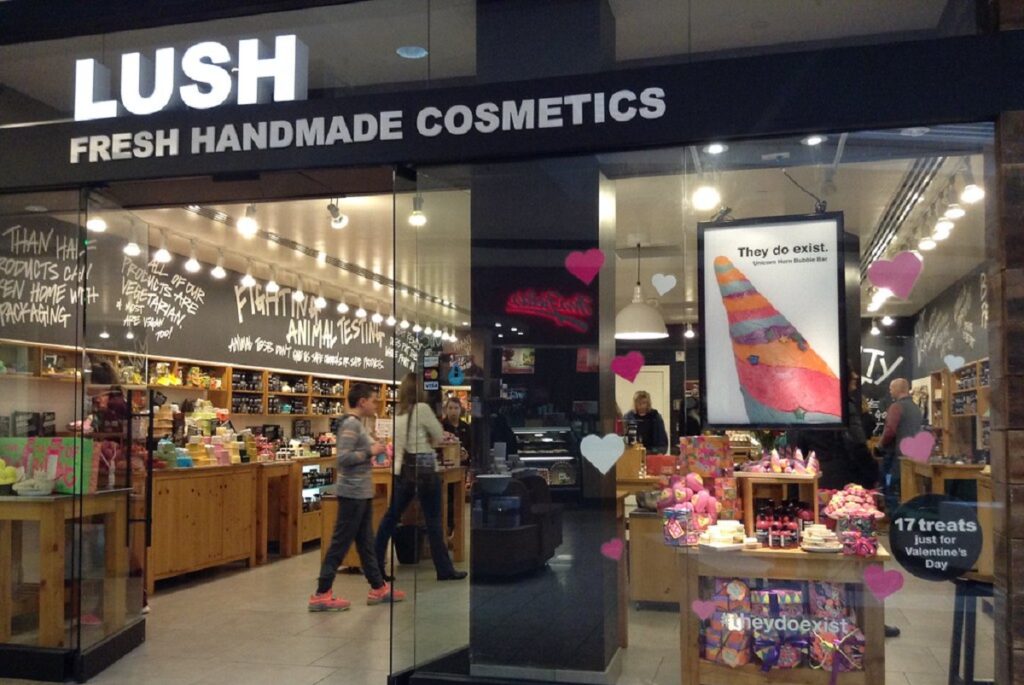 The fact that their products are 100% vegetarian, with most of them being vegan, lets you know this company cares about people and animals. So go ahead… Take Pebbles to one of their 200+ locations and watch them swoon. (The employees, not the dogs.)
Nordstrom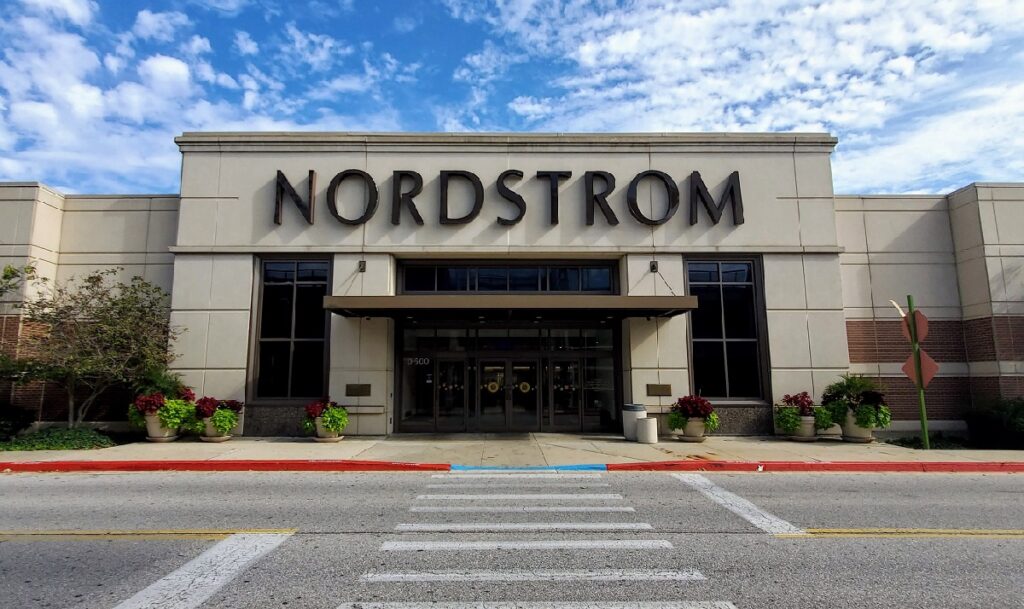 The store that started in 1901 selling shoes is open for doggie business. Dogs are allowed inside Nordstrom Rack – the off-price division of Nordstrom, Inc. – as well. And while you're looking around, you can choose from fancy collars, bowls, clothes, and toys. We love that this upscale store is dog friendly.
Bass Pro Shops
If you need a fishing pole, you can bring your well-mannered dog along with you to Bass Pro. In fact, their policy that "pets are allowed in the store" suggests you could even bring your goldfish if Nemo loves window shopping.
And they go even further… Several locations have kennels available so that you can shop untethered. Hooray to Bass Pro for leaving no stone unturned!
Cabela's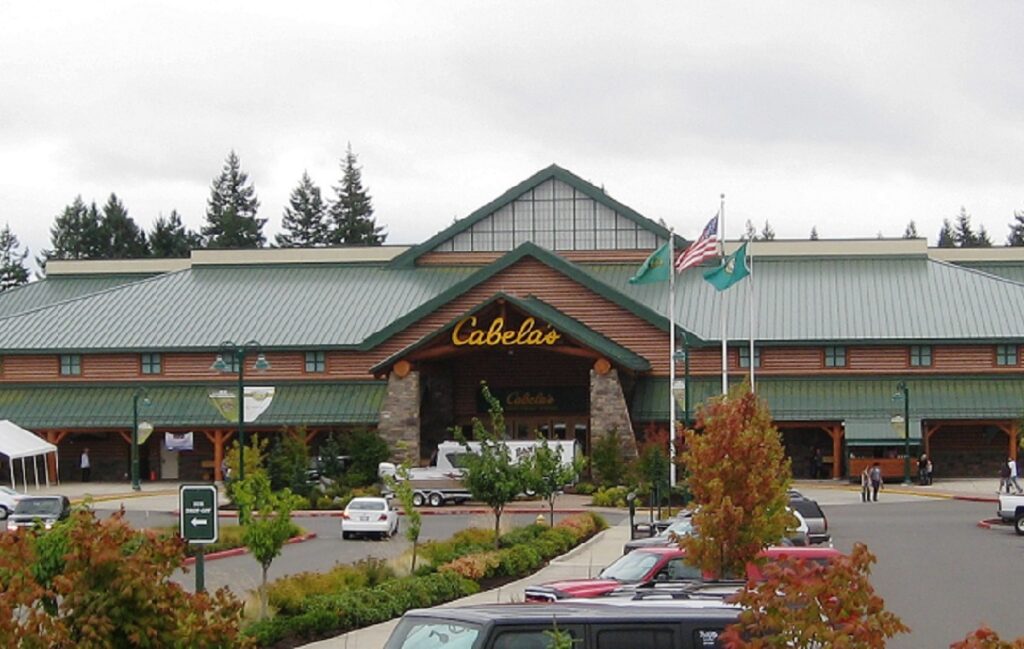 Just like its owner, Bass Pro Shops, Cabela's wants you to enjoy shopping along with your favorite canine. A calm, cool, and collected dog is their favorite kind. Always call ahead to make sure your local store is dog friendly, too.
Harbor Freight Tools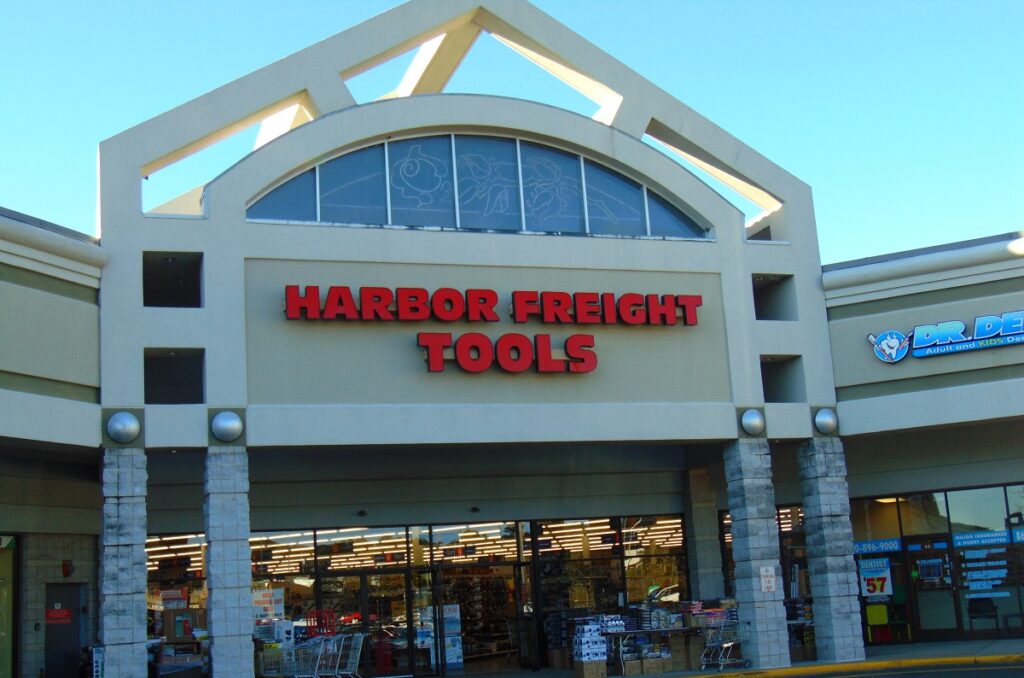 The famous tool and equipment retailer with its headquarters in Calabasas, CA, has an "All leashed dogs welcome" corporate policy. Additionally, any well-behaved pet has the green light to enter their store. With 1,400+ stores nationwide, Harbor Freight understands the desire to keep your best friend by your side.
JOANN Fabrics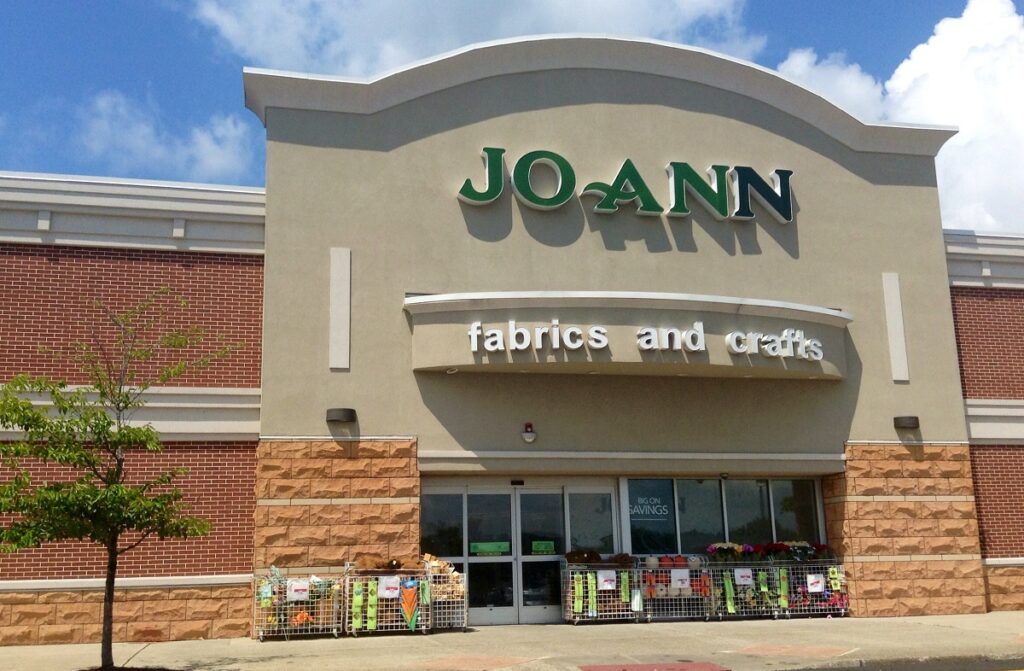 This store loves pets, but there are a few rules:
They should be well-behaved.
Vaccinated
On a leash or in a carrier
You should clean up any accidents. (Dog supplies are provided at the Cut Bar.)
Be considerate of other customers who may be allergic or uncomfortable around animals. (You may be kindly asked to leave if there is an issue.)
Victoria's Secret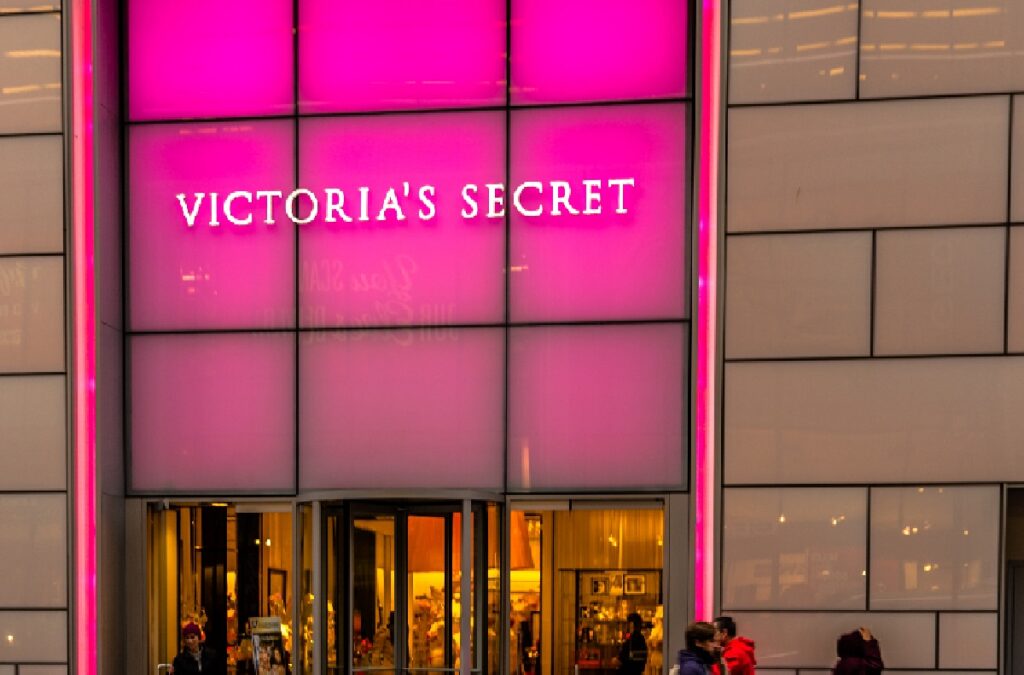 Who knew! They're animal lovers and have already changed several policies over the years to be cruelty-free. As so many of us know, PETA (People for the Ethical Treatment of Animals) is no shrinking violet.
So they confronted Victoria's Secret about its use of cashmere, which is made from goats' wool via shocking processes, and in 2022 the sexy store agreed to ban the use of the fiber choice. Take your dog to VS and thank them while you're there.
Orvis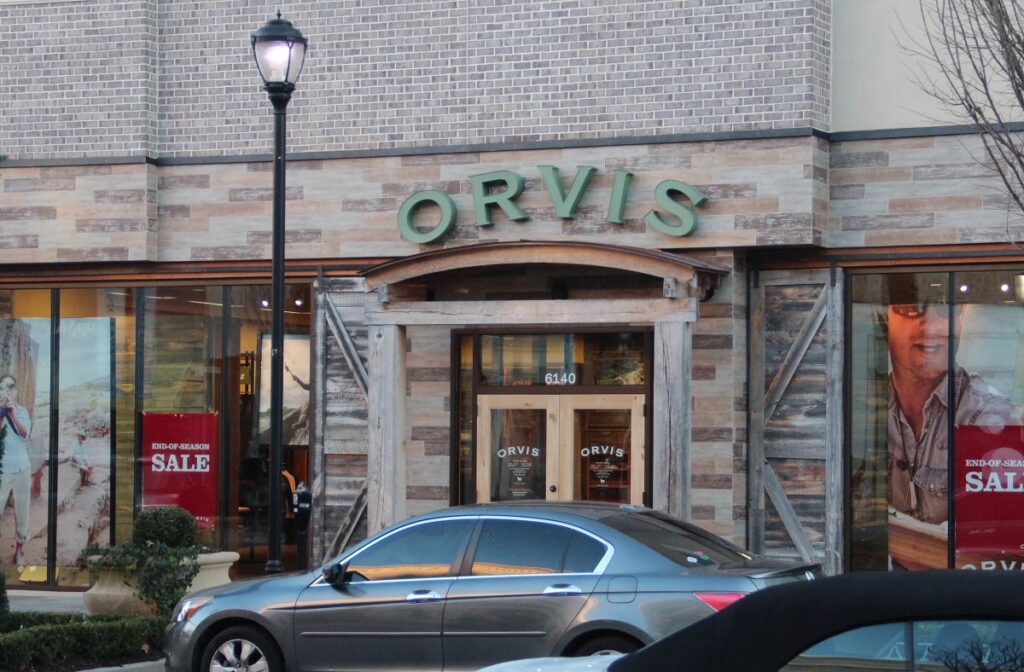 This family-owned retail business has dog beds and collars and leashes; oh my. So while you and Snickers are perusing the aisles, he'll have items to choose from. They even have an Orvis Cover Dog Photo Promotion that can make your dog famous by being on the cover of the Orvis Dog Book catalog.
Everlane
This (mostly) online e-commerce business delivers high-quality fashion clothing. Dogs with style, i.e., all of them, are free to come in with their guardians if they'd like to check out the raddest t-shirts. If your pup is leashed, friendly, and well-behaved, check out one of their brick-and-mortar stores in major cities.
Michaels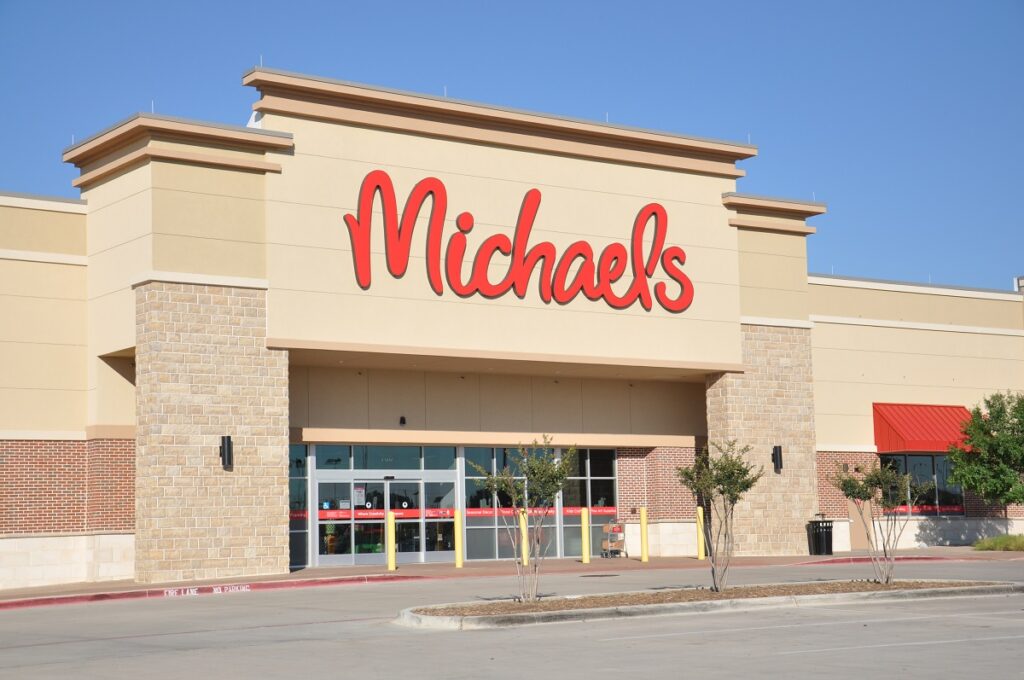 All pets that mind their P's and Q's can enjoy this beloved arts-and-crafts establishment. Michael's also sanitize their carts just to make sure everyone stays safe and bacteria-free. And who says custom frames and dogs don't mix?
Ross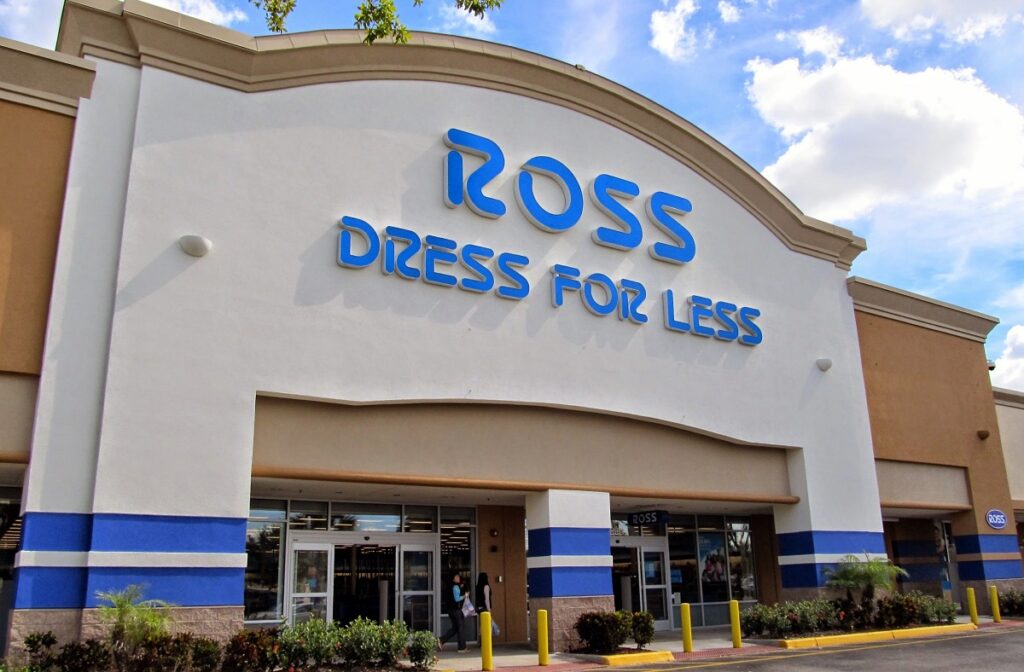 And just when you think there's no way you could love Ross even more, they go and allow dogs in their stores. They're all about leashed and potty-trained canines, so while you're scooping up those low-priced items, make sure you have a scoop for Fido, too.
L.L. Bean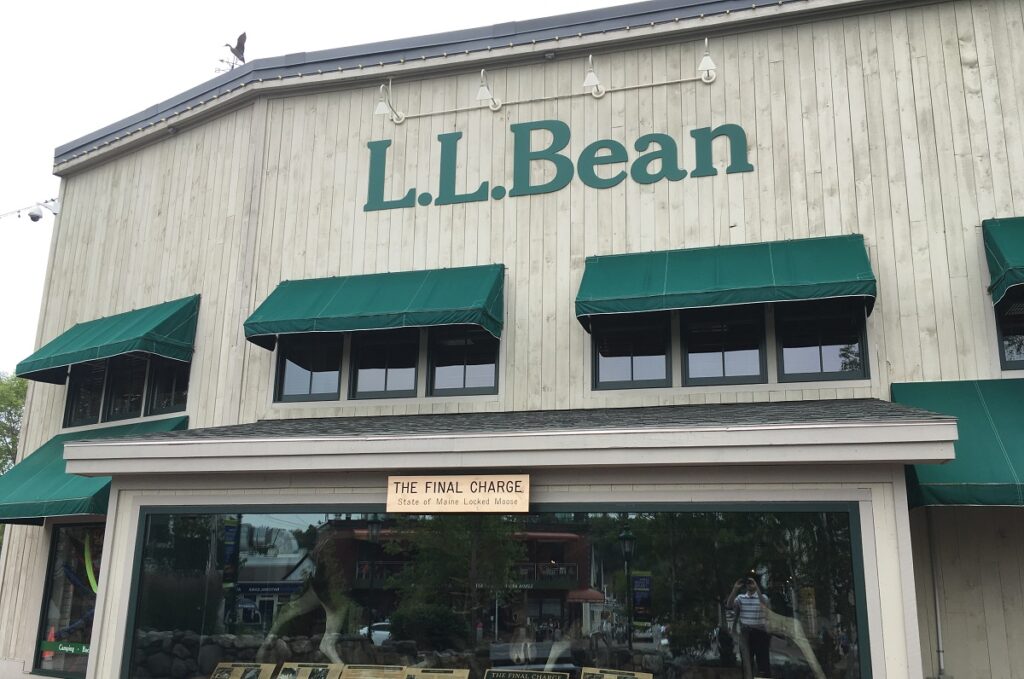 Mannerly dogs who love all things hiking can accompany their guardians to L.L. Bean stores across the country except for their flagship store in Freeport, Maine, which has a cafe. Hey, I know dogs who have better manners than people while they're eating. But I don't make the rules.
TJ Maxx, Marshalls, & Homesense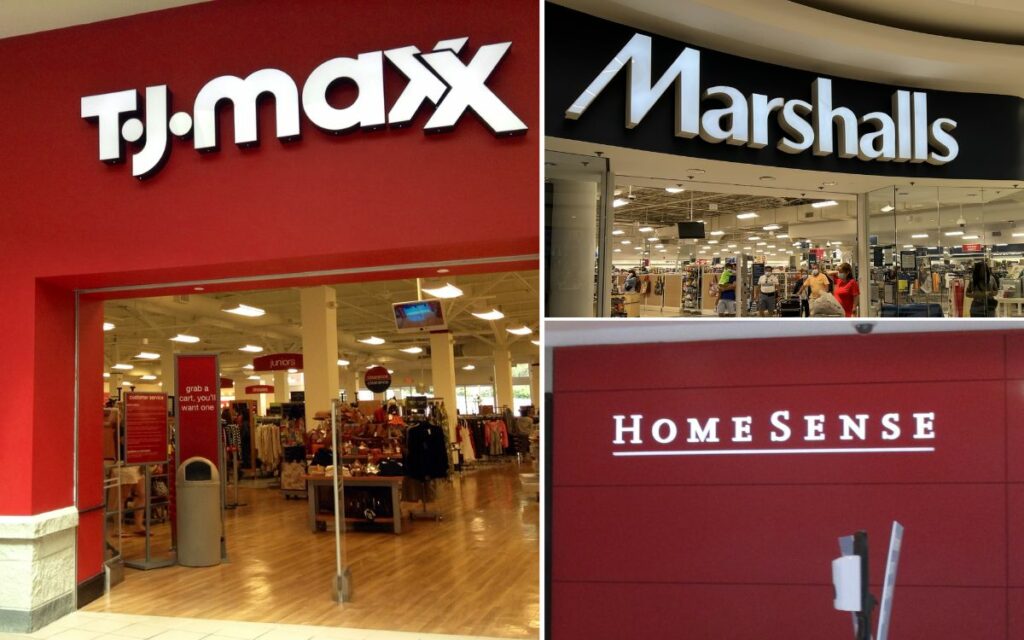 All three of these TJX-owned companies are where you can purchase off-price apparel and home goods. Since they're under the same umbrella, their pet-friendly attitude is uniform. Just make sure you have a leashed, mannerly canine.
Stores That Allow Dogs in SOME Locations
Macy's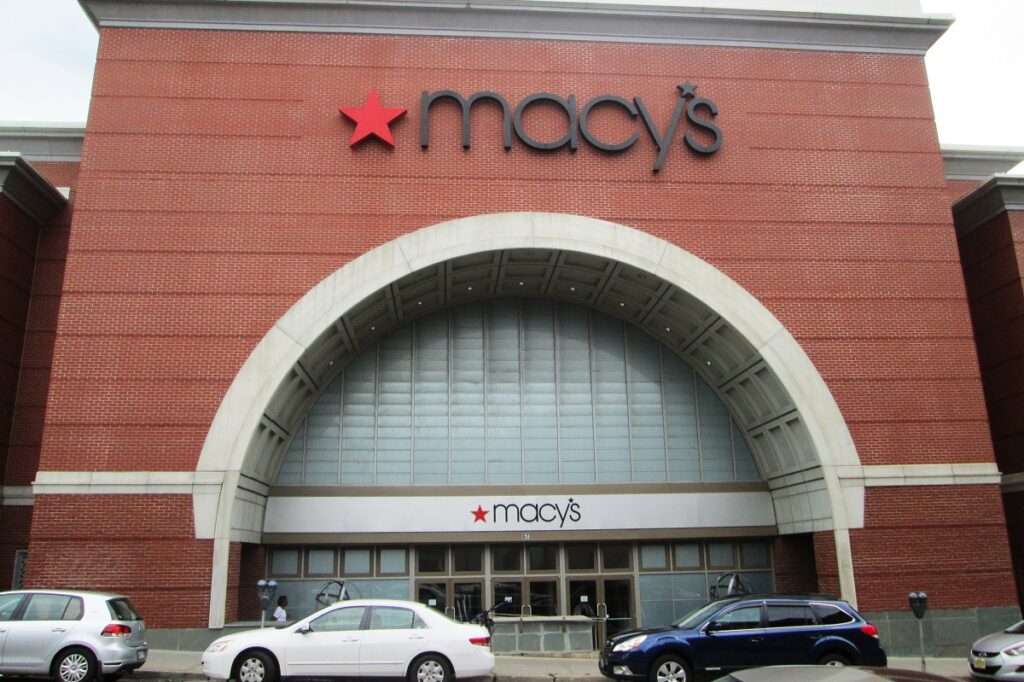 Since the home of the Thanksgiving Day Parade is almost always connected to a larger facility/mall, not all Macy's are dog-friendly. Check with your local store to find out details.
Home Depot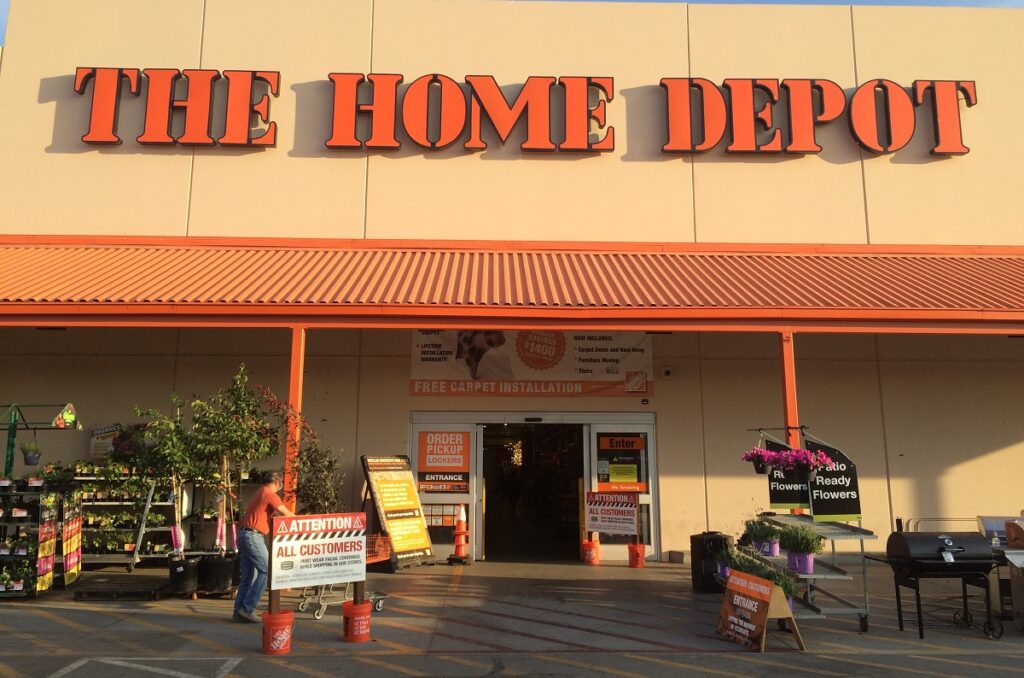 Whether you can take your canine child with you to Home Depot is generally the call of each store's management team. Of course, service dogs are welcome, but be sure to contact them before you go looking for 2x4s with Pluto.
Barnes & Noble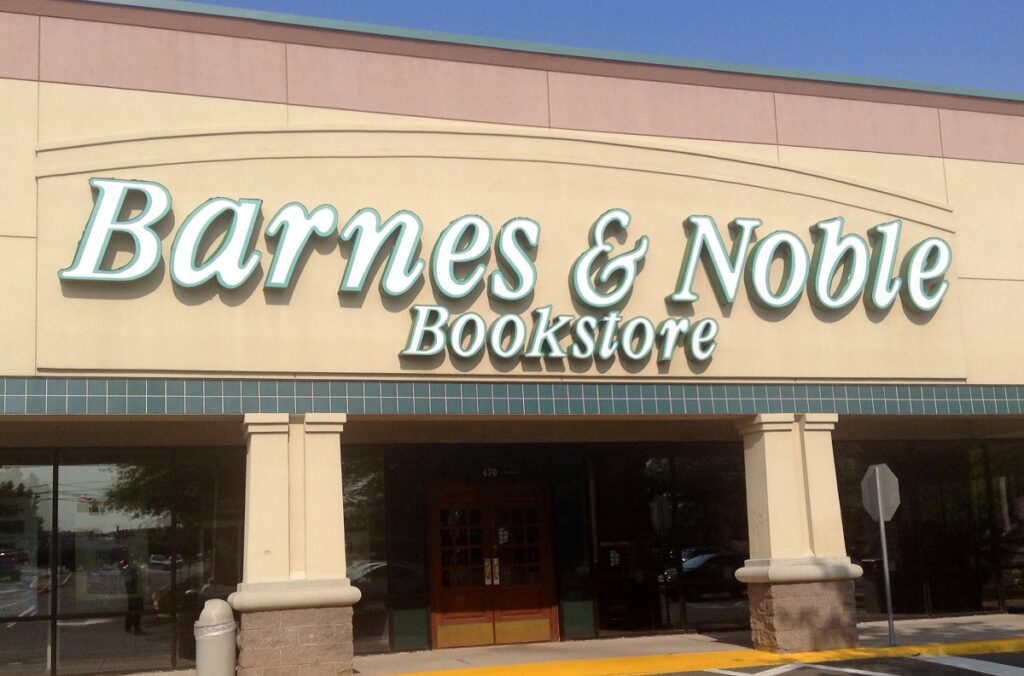 This one can be tricky, too. Some B&N's have cafes inside where they frown on anything visiting but humans; however, they do have stores that welcome 2, 3, or 4-legged beings. You can grab a book on dog training while you're there.
Sephora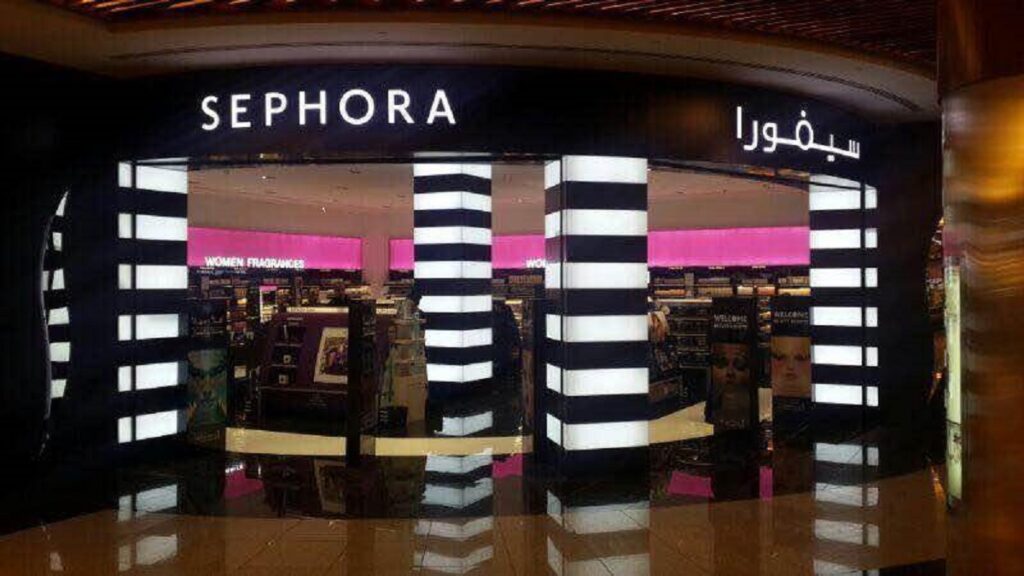 If your precious poodle would love some pink nail polish, take her to Sephora, where they'll point her in the right direction. Maybe you could get matching manicures.
Stores That Allow Dogs in MOST Locations
The Apple store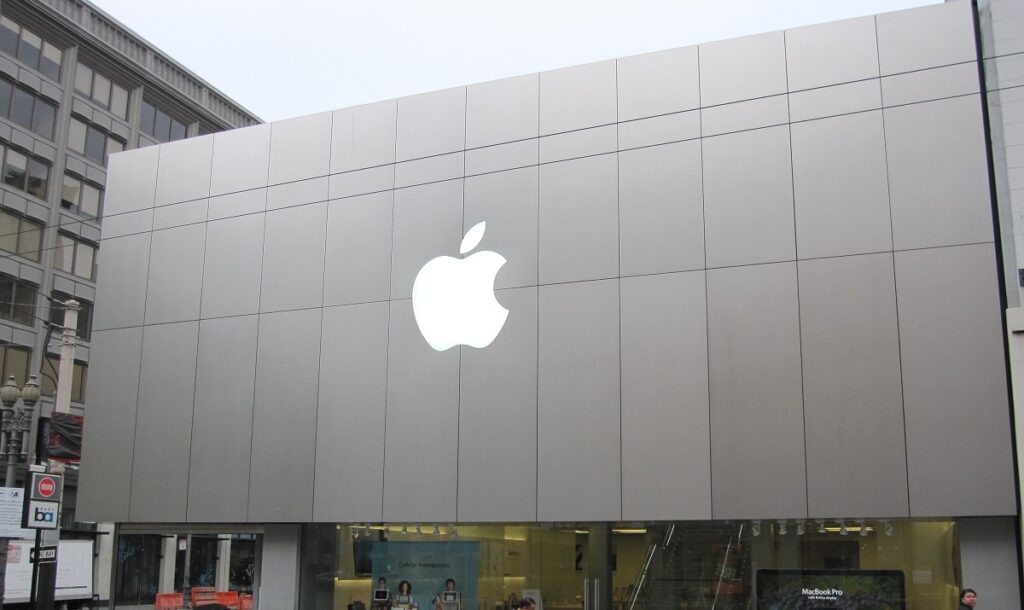 Think Scruffy won't like the Apple Store because it's only computer stuff, for goodness sake. But take him in and pull up an animal show or a reality vet show to see those ears perk up.
I sit for a dog who stands in front of the computer to watch his favorite (Critter Fixers), where he shows his maturity by just quietly watching… eyes glued to the screen. Just nix the EarPods.
Lowes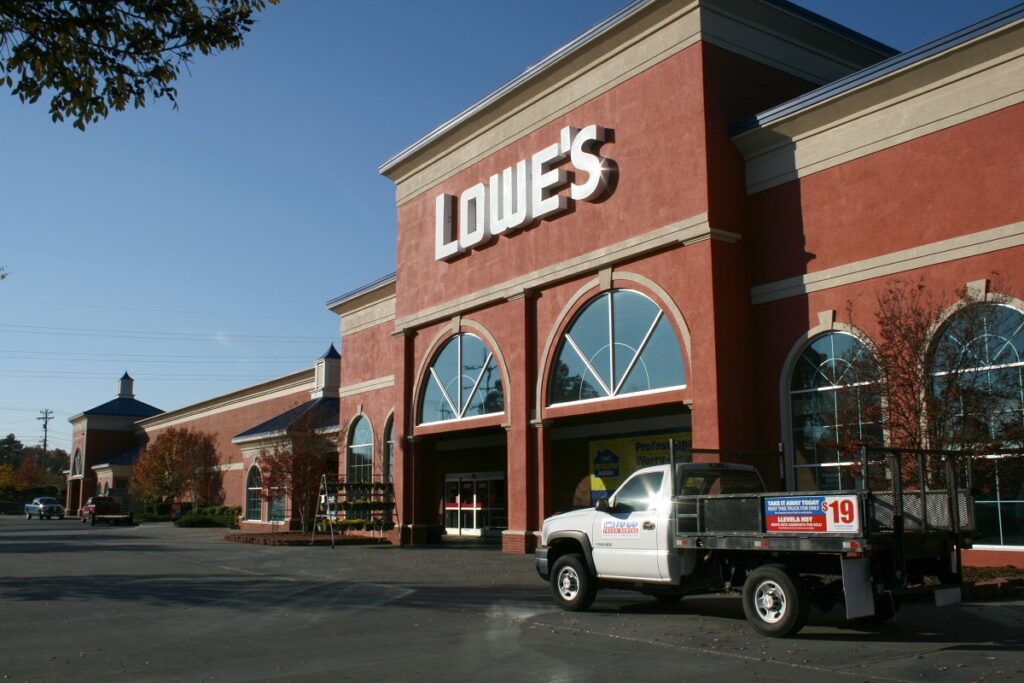 Lowes, the once little hardware store in North Carolina, allows dogs in most of its locations. The next time you need a hammer and nails from one of the now 1,700+ improvement stores, take your pooch with you. Just keep her away from the garden soil.
Pottery Barn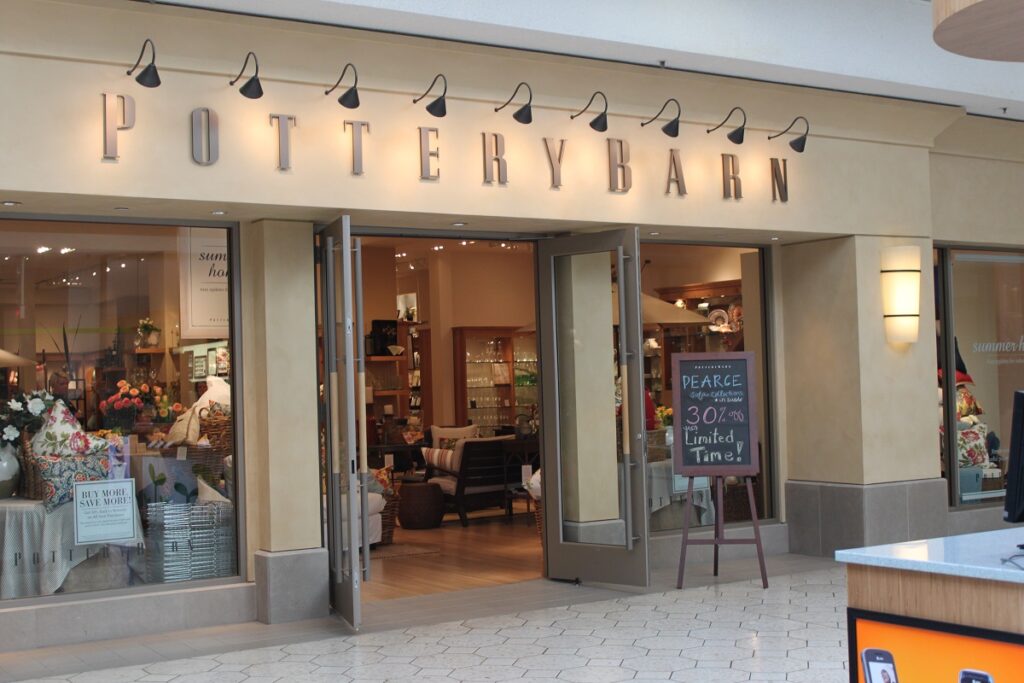 We love that Pottery Barn is so forward-thinking with its dog-friendly policy. But with all the trinkets and tchotchkes and knick-knacks they have, make sure your dog isn't on the clumsy side. And if his tail wag could knock over a small tree, I'd head for a different type of store.
Restoration Hardware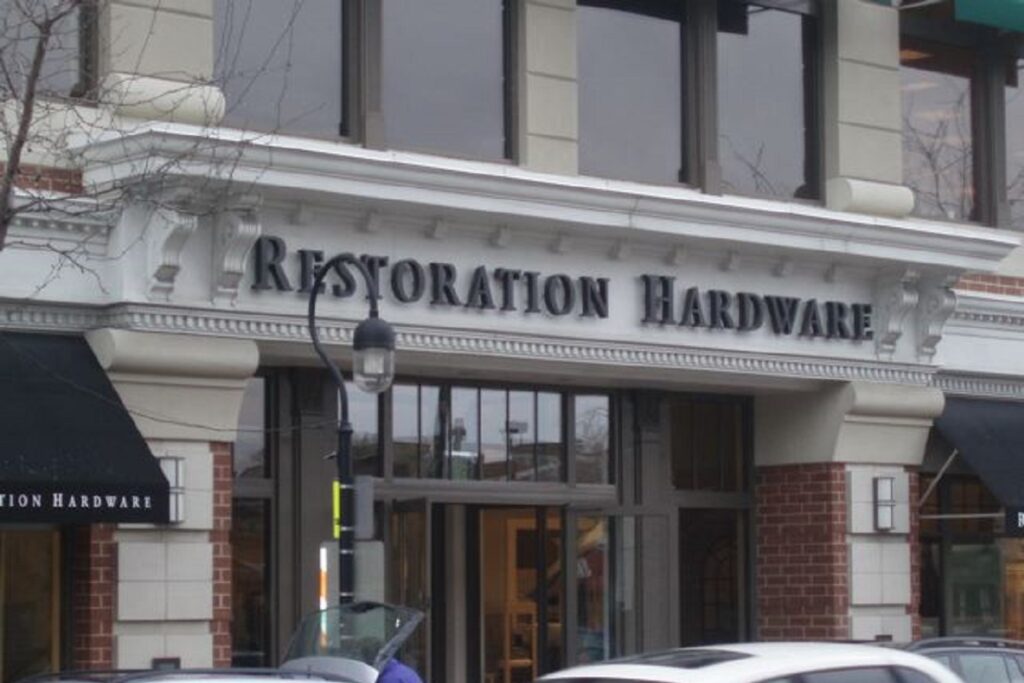 Talk about fancy schmancy, you would only visit this store, Avec Pierre, if you have a super obedient dog. This high-end furniture retailer is known for its luxury. They are pet friendly stores, but maybe go pick him up after your trip there to take him to Starbucks for a Puppucchino.
The Gap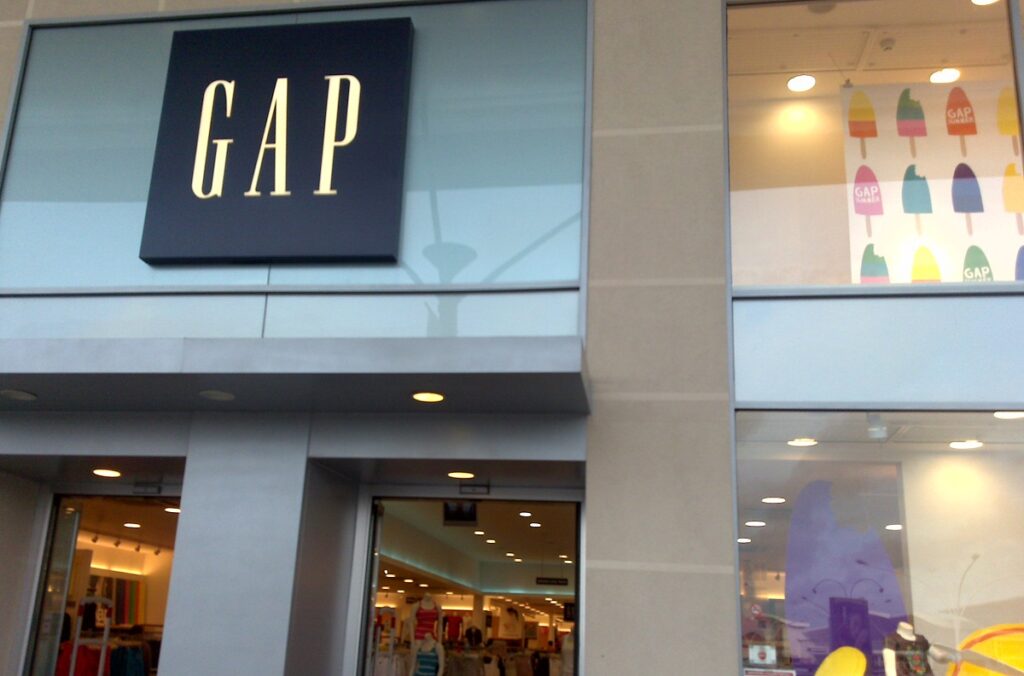 Since some Gap stores are in shopping malls or outlets that may not allow dogs, you'll need to check first before going to get that denim shirt. Your dog might not understand the people with no heads, aka, the mannequins, but he'll be welcomed just the same.
Old Navy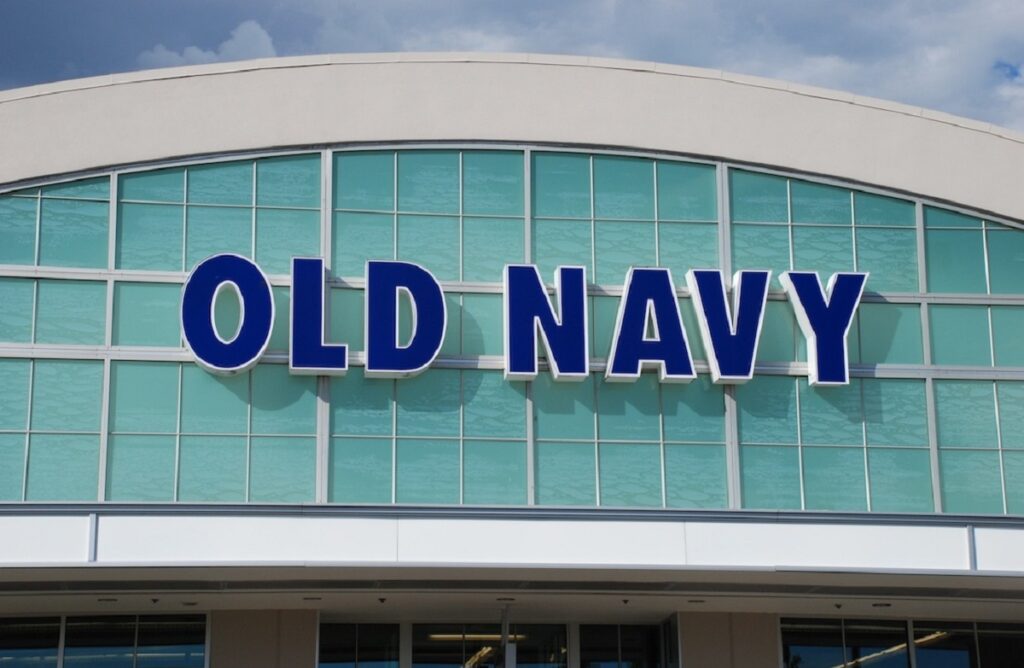 Owned by Gap Inc., bring your sweet one along to purchase a cozy sweater or stylish bandanna for pet dogs. She'll be the envy of the neighborhood. And treat yourself while you're there.
Hobby Lobby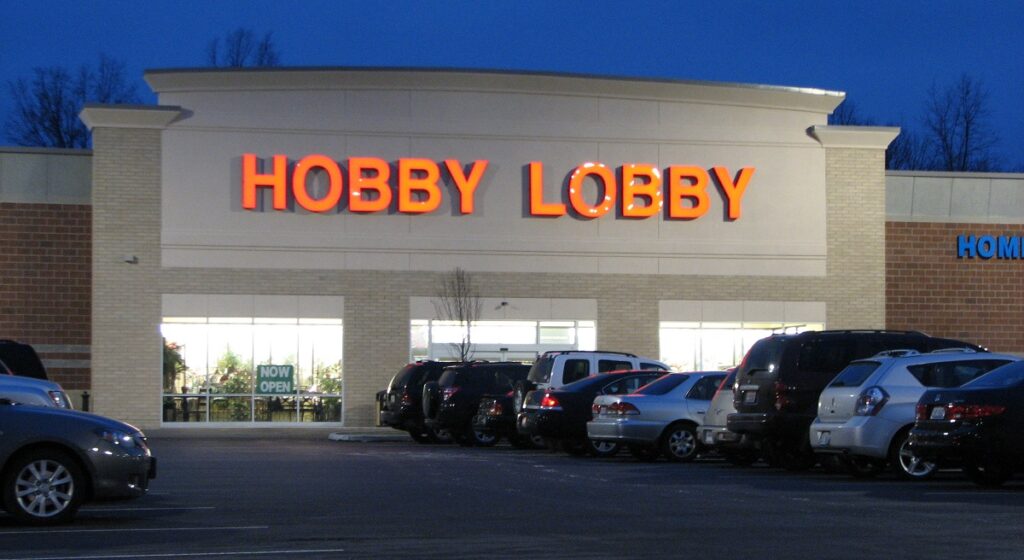 The arts and crafts mega-chain has a dog-friendly policy, but they may not be the first place to go on your list. If your dog wags its tail like a helicopter, you may want to shop alone here. But there is a bonus – Their dog toys and accessories are quite affordable and too cute to pass up.
Ann Taylor & LOFT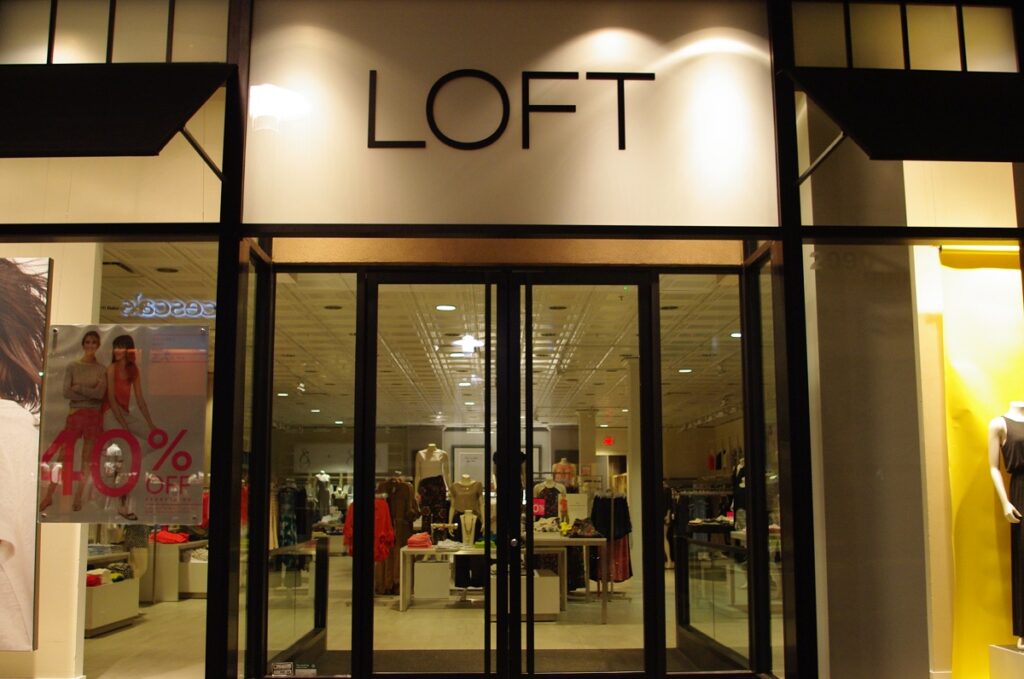 In 1988, LOFT was established as an extension of the original Ann Taylor brand. Both are owned by Ann, Inc. and welcome pet dogs into most of their stores. Go there with the most discerning dog in the pack who'd love to make it on the IT list.
Warby Parker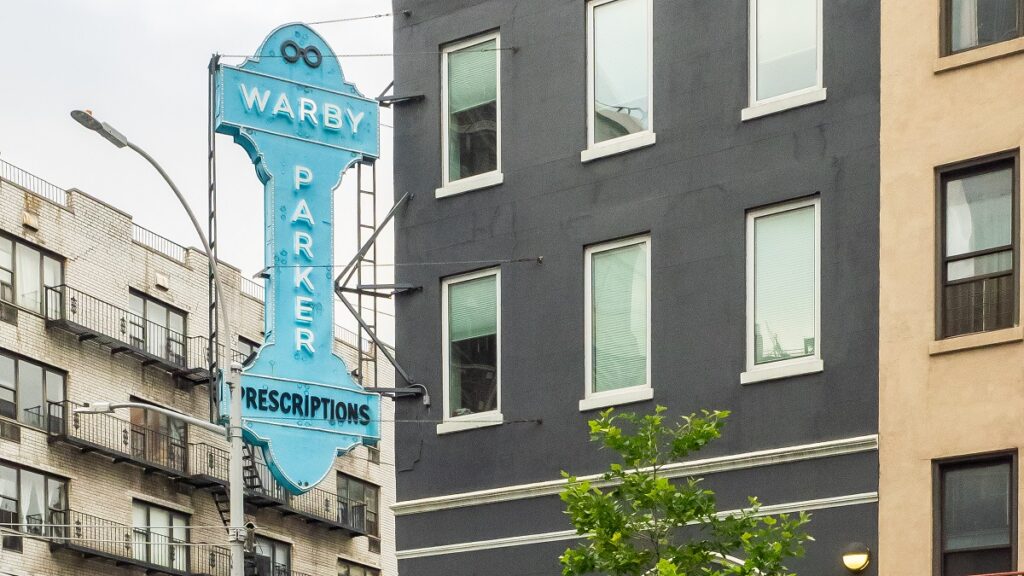 After speaking with the most charming Warby Parker representative via phone, he reassured me that most locations are pet friendly. He then went out of his way to look up two of their stores in my area to get the lowdown on them. It's enough to make me get my dog a new pair of shades.
Bath & Body Works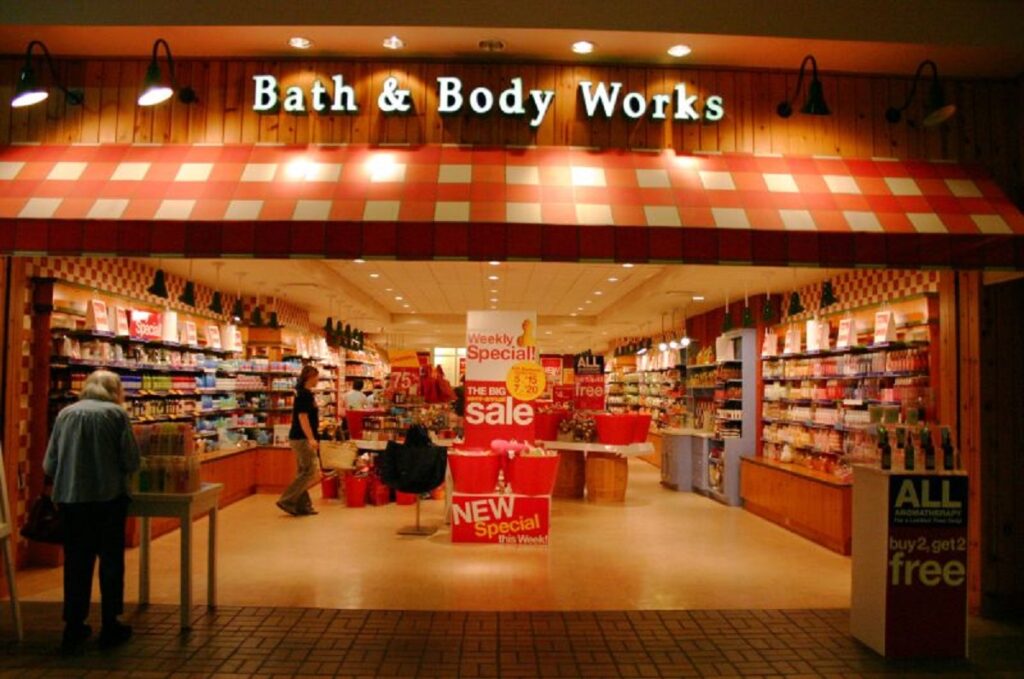 Have an itch for some lotions and potions? This is definitely the place to go for great-smelling stuff. They're also dog friendly, although since Scooby can smell odors oodles more than you, you may want to make it a quick visit so it's not overpowering.
MAC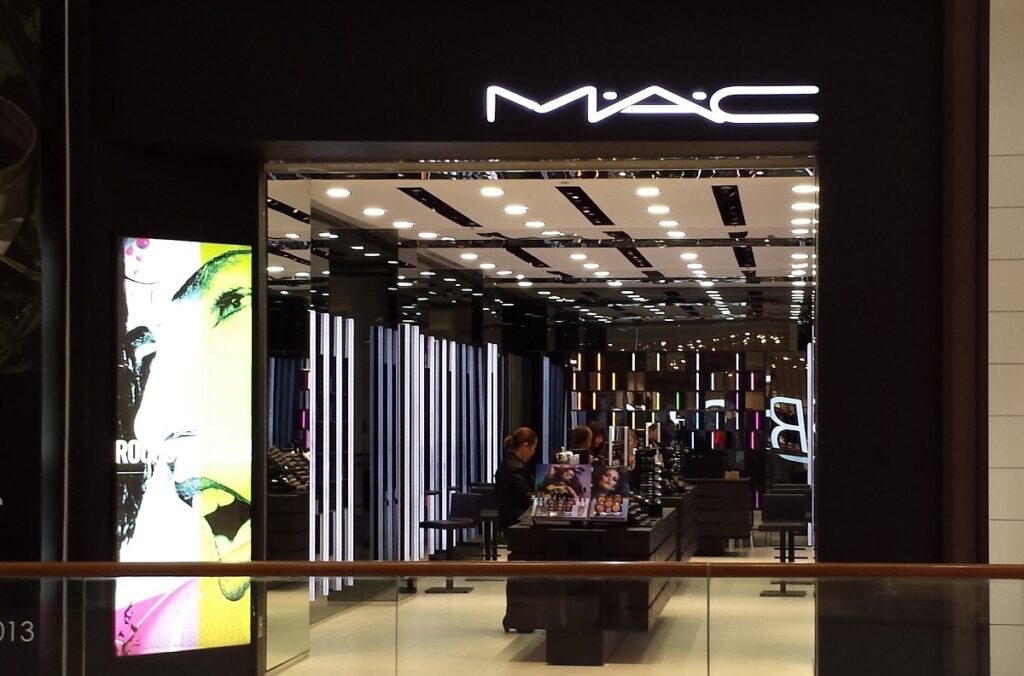 MAC, which is an acronym for Makeup Art Cosmetics, has been serving up the glam for almost 40 years. They're definitely pet friendly, but do your check first since so many of them are located in shopping centers.
Precautions Before Taking Your Dog To Store
Know your dog. Easily startled, timid, or fearful pups wouldn't necessarily enjoy the same shopping experience you do. Don't put them through a landmine just to have them by your side.
If I didn't want to sound overbearing, I'd capitalize and underline the following: Call your local store ahead, no matter where you're going to shop. Speak to a person in charge to find out specific pet policies and requirements for you and your dog.
Keep your pooch's vaccinations up to date. First and foremost, it protects them, and secondly, it protects those around them.
Make sure your BFF has exercised before you ask her to maneuver around a store's tight areas and close quarters. This can keep anxiety at bay.
Don't forget to bring water and a car water bowl on your trip. Shopping can make even the chillest dog excited or a bit nervous, and you need to have water at the ready.
What Grocery Stores Allow Dogs?
Due to stringent health regulations, going to grocery stores with your pup may forever be a dream. In the future, if some incorporate deli patios to accommodate people for snacks or lunch, it could be a possibility. But for now, if Cleopatra needs some hot dogs, you'll need to take some home to her.
Stores That Don't Allow Dogs at All
IKEA
Costco
Walmart
Tiffany's
Target
Trader Joe's
Sam's Club
These stores have so many people streaming in and out daily, keeping everything sanitized and safe for other customers would be all but impossible. Can you say lawsuit?
Note on Tiffany's: I called their customer service number since I was finding conflicting information during my research, and they said to call the store you'll be visiting to see if they allow pets besides service animals. (My theory is if you're going to buy a Tiffany bauble, they'll let you bring your adorable Chihuahua.)
How To Find Out if a Store Is Dog-Friendly
Do the legwork. Call the specific store you're going to visit and ask if they allow pets besides service animals. Make sure they understand it's not a service dog.
FAQs
Are Dogs Allowed in Target?
Dogs are NOT allowed in Target – Only service animals.
Are Dogs Allowed in Home Depot?
Dogs ARE allowed in some Home Depots. Call them and ask what their policy is before you go.
Are Dogs Allowed in Walmart?
Dogs are NOT allowed in Walmart – Only service animals.
Are Dogs Allowed in Sam's Club?
Dogs are NOT allowed in Sam's Club – Only service dogs.
What To Do if I Can't Bring My Dog Into the Store?
Unless you're running into a burning house to save a baby, never leave your dog in the car without you. Heat exhaustion can quickly set in, which can be fatal.
What Are Dog-Friendly Businesses?
They are businesses that allow you to bring your dog with you into their store.
Conclusion
The Golden Rule? If you want to take your canine to an establishment, call first to see if they're dog friendly. Speak to local store manager if possible. Regarding service dogs, according to the ADA, businesses and nonprofits that are open to the public as well as state/local governments, must allow service animals to go to most places where the public can go.
This includes places like churches, college dorm rooms, and even planes.
If your favorite store in the world isn't dog friendly, ask them why and suggest kindly they change their pet policy. Public pressure is really one of the only ways more businesses will become dog friendly.
Now go get Leroy and head on down to PetSmart. Take your dog shopping with you; they'll welcome you with open paws!