Is controlling cat litter odor and mess a constant struggle for you? I knew it was for me until I stumbled on this fantastic solution!
Meet your new robotic ally – the Litter Robot! This revolutionary cat-friendly product is designed to retain cleanliness while providing maximum convenience and eliminating stress.
From improving your cat's quality of life to reducing everyday maintenance duties, I'll tell you why investing in a Litter-Robot could benefit both you and your cat.
You're not alone if all of this sounds like Elon Musk's latest endeavor or something out of a sci-fi movie. But stay with me on this because this thing is incredible!
What Is a Litter Robot, and How Does It Work?
A Litter Robot is basically a self-cleaning litter box for cats. Cat parents can have a much easier time managing and maintaining their cats' litter boxes because it is designed to mechanically separate waste from clean litter.
So no more scooping cat litter using a gas mask or getting your hands dirty. This intelligent robot will do all the hard work for you and will happily do so! Not only does that remove the bad part of having a litter box, but it also keeps the house more hygienic and makes sure it stays smelling fresh.
If You Were Wondering How a Litter Robot Works, Here Is the Step-by-step Process:
First, The cat examines the robot, ensuring it is not the Terminator.
Second, after the cat has deducted that this thing is not the doom of humanity and cats, it enters the robot.
Then it wiggles inside to get a better feel of what's it like to be inside.
Then the cat does its number 1(cat pee wee) or number 2(cat poop).
The cat leaves the robot quite satisfied with what just happened.
Then a sensor detects the cat's presence and triggers the cleaning cycle.
The globe (the part where the cat stands) of the Litter Robot rotates, sifting the litter and separating the waste into a waste drawer.
The clean litter falls back into the globe, and the waste is contained in the drawer.
The cat and the cat owner make eye contact, and without saying a word, they nod to acknowledge that the cat approves and the human is happy with the purchase.
The Litter Robot is an automatic litter box that helps decrease the quantity of cat litter that must be scooped out of the box and disposed of, as well as the smells often associated with using traditional litter boxes. It is designed to make cleaning and maintaining a litter box more effortless and convenient for those who keep kittens.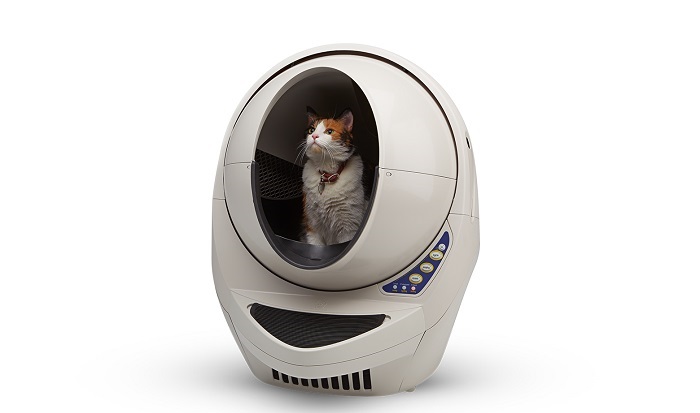 It's enormous straight away! This should be your first consideration before purchasing if you live in a tiny house. The cat litter boxes have globes that sift litter, separate cat excrement, and clump into a waste drawer that can be retrieved and disposed of. You empty the box and throw it away. It also cleans the tray's inside.
The Litter Robot 3 includes a built-in handle for convenient transportation, an automated night light, and a sleep mode that minimizes cleaning frequency.
What I loved about the product is that you get an instruction manual, as you would, but you also get an introduction manual with detailed steps on how to familiarize your cat with the Robot since the whole experience can sometimes be scary or overwhelming for the cat.
Pros
The least expensive model on this list, this is a great entry-level option if you want to automate the litter-cleaning process.
No more daily scooping. The robot does all the dirty work for you. All you have to do is empty the waste box once the robot tells you to.
Because of its thoughtful design, odor control is improved, regardless of the litter brand you use.
Cons
No way of connecting the robot to your mobile phone.
The product is huge. Keep that in mind when purchasing.
The only problem is the loud noise Robot produces, which is a nuisance for both cats and pet parents.
The blue night light illumination can be distracting if you keep the Robot in the same room where you sleep.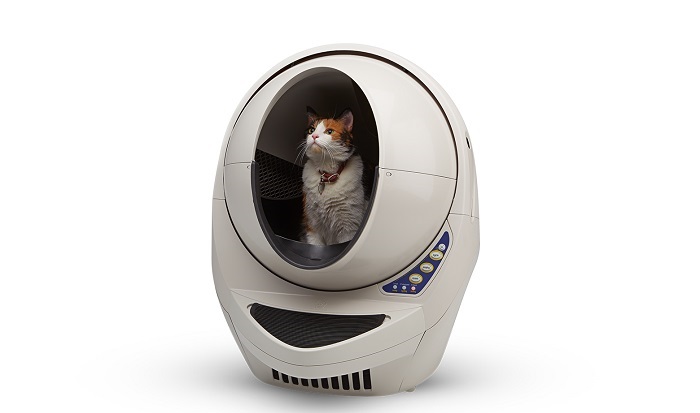 Litter Robot 3
The price of "Litter Robot 3" varies, so check the latest price at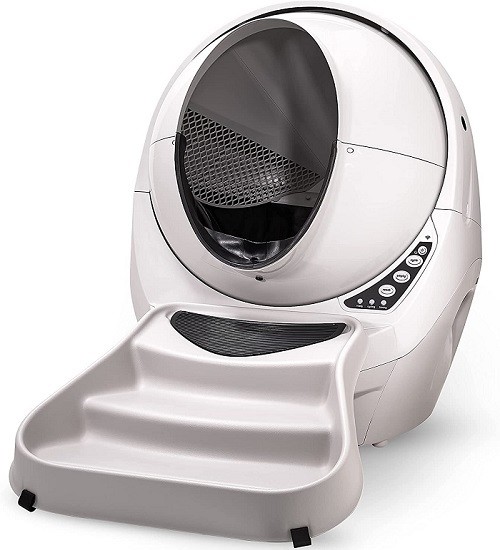 The Litter Robot 3 is identical to the previous model, except it also comes with Wi-Fi connectivity. This is, in my opinion, a complete game-changer.
With our mobile phones as an extra limb these days, it is so much easier to download an app onto the phone and monitor everything that is happening inside the litter robot live. No need to constantly check the robot for remaining clean litter or how full the waster drawer is.
And you won't have to stress over going out for a couple of hours or the whole day since the mobile app will ping you as soon as any issue occurs. So if you trust me, definitely go for this model because with and without Wi-Fi, these two are entirely different products.
Pros
This is the middle-of-the-road choice here.
Your mobile can be linked (both iOS and Android). This is a significant breakthrough. No longer will you have to keep an eye on the robot's health and the trash bin. In the event of anything out of the norm, your phone will immediately alert you.
Furthermore, everything can be seen in real-time. Choose an alternative that includes both an app and a network connection.
Cons
There are no issues with connecting the robot to an iOS device. However, some Android users may have trouble doing so. And it might be a bummer when you actually go out and purchase the things.
The robot has to be located in an area with a solid Wi-Fi signal to communicate with its controller. If not, it won't be able to talk to the mobile app.
Even when the trash can isn't full, the robot and app will tell you so. The caution will disappear when you give the box a good shake and replace its lid.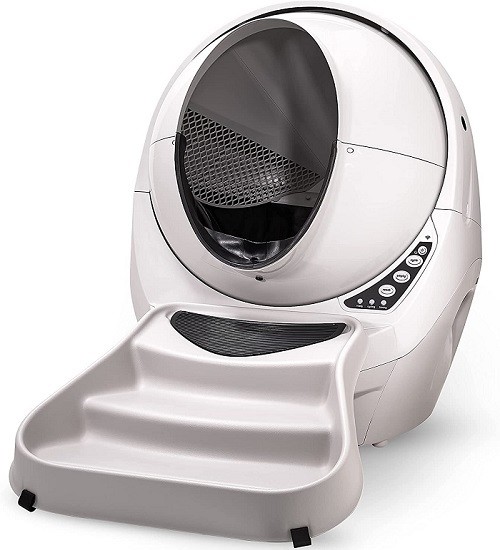 Litter Robot 3 Connect
The price of "Litter Robot 3 Connect" varies, so check the latest price at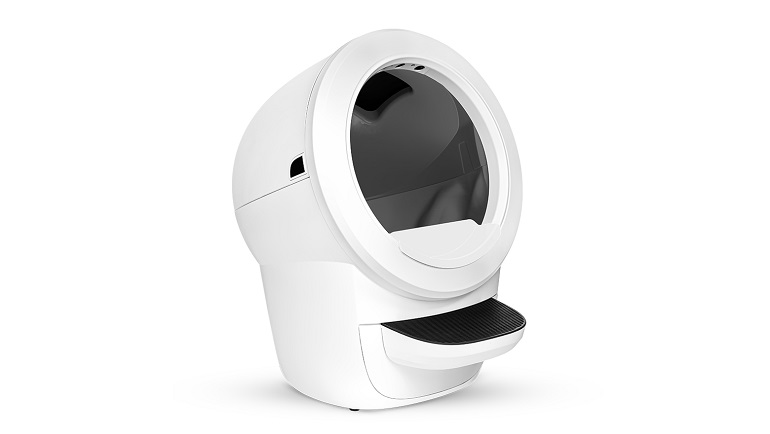 The Litter Robot 4 is the new model of the Litter Robot sandbox, and it includes many improvements and new features compared to previous versions.
You can clearly see that the company took all users' feedback and used them to make this product even better.
The Litter Robot 4 has a giant globe than previous versions, allowing it to accommodate cats of all sizes and hold up to 25% more litter. The robot has also been redesigned to be more user-friendly, with a large waste drawer, wider opening, and a built-in scoop for easy waste removal and stellar odor control.
Regarding its performance, it is designed to sift litter more effectively and efficiently than previous versions, with a more powerful motor and a redesigned sifting system.
This latest model is built with more durable materials and has a more robust construction, making it more resistant to wear and tear.
The Litter-Robot 4's useful app tracks weight and bathroom habits, which in turn tells you about your cat's health.

Pros
A more enormous globe enables easier usage. Any sized cat can more easily enter the robot and not feel claustrophobic.
Regarding noise levels, version 4 is super quieter compared to its predecessors. You can barely hear it.
They've exchanged the blue light illumination for the yellow light. And while that might seem like a bad thing at first. It is actually a great thing if you are keeping the litter robot in the same room where you sleep since blue light has often been connected to sleep loss.
While the drawer looks smaller compared to version 3, it is actually the same, more compact. This helped eliminate the annoying issue of version 3, sometimes signaling that the waster box was full while it wasn't.
Cons
This is the most expensive model in the range by far.
Improved performance is one of the highlights of this model. I honestly haven't noticed an increase in cleaning speed compared to version 3.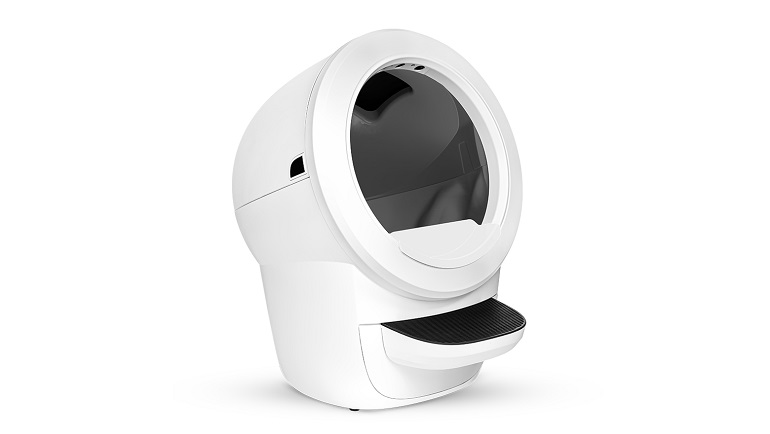 Litter Robot 4
The price of "Litter Robot 4" varies, so check the latest price at
Litter Robot Features
The litter robot products have several handy functions that make litter box management unnecessary.
Drawer Full
Drawer Full Indication saves space and organizes. Users may see when the drawer they're opening is finished and act. This prevents items from falling out while opening a full drawer.
Full Drawer Indication uses weight sensors. When the drawer hits its maximum weight, a light or symbol will activate on its outside. Some provide buzzers or audio notifications for accuracy and user comfort.
Automatic-Nightlight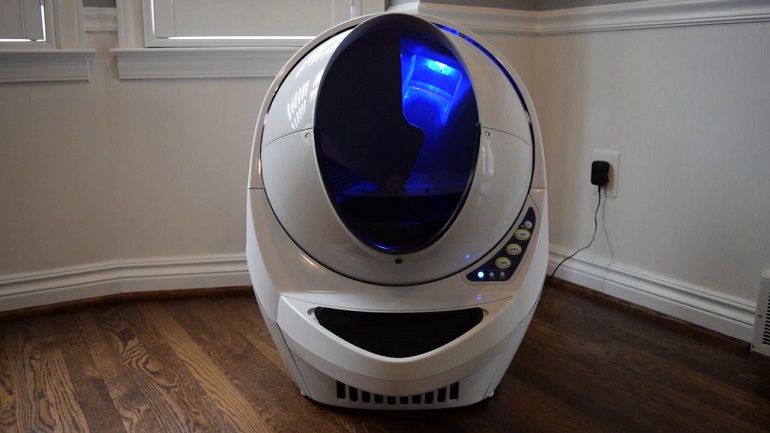 The Litter Robot's Automatic Night Light helps cats locate their sandbox at night. This function illuminates the litter box, helping cats find it and avoid falling.
The night light lets owners watch the sandbox without turning on the main lights. Automatic Night Light keeps your cat safe, healthy, and happy at night. In addition, it keeps the automated litter box clean and cats comfy.
Slumber
Sleep Mode simplifies Litter Robot housekeeping. One button puts your robot into 12-hour slumber mode. Your pet's daytime messes will be cleaned when it wakes up. Sleep Mode is for litter box-averse workaholics.
Many cats behave better while the robot naps. Sleeping robots save energy. Sleep mode disables the Litter Robot until you press the same button or utilize an app. Disabling fixes it. Its clever sensor technology will detect liquid waste and newly formed litter clumps even from above.
Cycle Timer
Cat owners may tailor their litter box cleaning routine with the Litter Robot's Adjustable Cleaning Cycle Timer. This smart timer allows consumers to select between 15 minutes and 24 hours between scheduled cleaning sessions.
This configurable cleaning cycle timer may help with multiple cats or smells. The digital display's + and – buttons adjust cycle duration. Press "OK" or wait 10 seconds to make your choice the default.
The automatic boxes' adjustable cleaning cycle t offers you confidence that your litter-cleaning cycle will continue even if the power goes out. This helpful utility simplifies changes.
Lockout
The innovative Litter Robot simplifies cat litter box cleaning. Clumping litter is immediately separated from the clean, simplifying litter box changes.
The Litter Robot's control panel lockout adds security. Lock the robot's control panel for pet safety. This safety feature prevents cats from pressing panel buttons. This measure may protect your cat from Litter Robot dangers.
Owners must press both side buttons on the control panel until each has an LED light to activate this function. To release their pet, the owner must push and hold both side buttons again until the LED lights go off.
This innovative, well-designed feature maintains the litter bed clean and safe for cats and lets owners monitor how frequently their cats use the box without opening doors or panels.
Which Kind of Litter Works Best in the Litter-robot?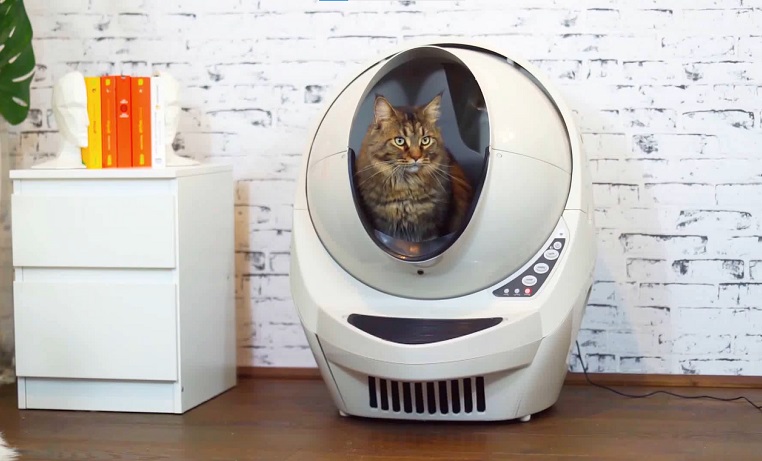 The Litter-Robot is a sandbox with a built-in sifting mechanism that sorts used and discarded litter. This method will reduce the frequency of trash can emptying from every day to every few days.
The Litter-Robot works best with clumping litter, which is simpler to filter out of the machine once it has become wet. However, wet or dry, non-clumping litter may be more of a hassle to sort through, so it's best to avoid it if you can.
The Litter-Robot can work with the majority of clumping litter brands on the market. Lightweight litter may work well for some, while others may prefer heavier, more conventional litter. What you and your cat find most effective may depend on your tastes.
The Litter-Robot is not suggested for use with crystal litter because the tiny size of the crystals might clog the sifting process. Using dusty litter might exacerbate your cat's respiratory problems, so it's best to avoid using litter that already has a lot of dust in it.
You and your cat know best what kind of litter is best for the Litter-Robot, so use that. See what works best for you and your pet by trying out many different brands of litter.
How Well Does This Self-cleaning Litter Box Control Odors?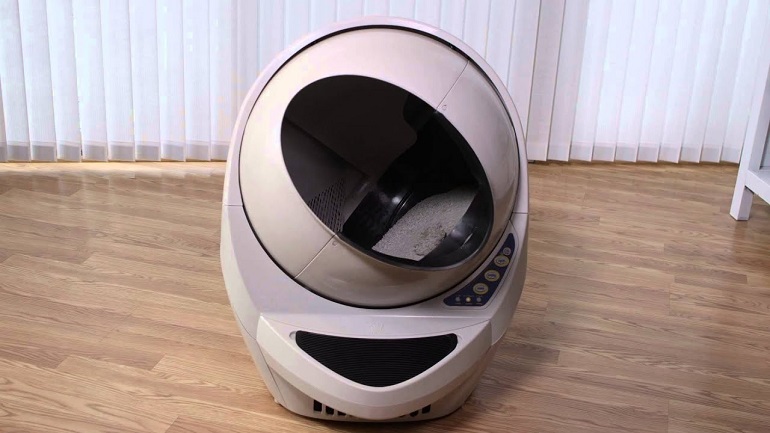 The Litter-Robot will ensure that your home remains fresh-scented by separating the smelly used litter from the fresh unused one by putting it away in an isolated drawer. The base-mounted container of the Litter-trash Robot is conveniently located and easy to reach for weekly or biweekly garbage disposal.
With the assistance of the Litter-Robot, which automatically cleans up the waste, it is much simpler to maintain a clean and odor-free environment around the litter box.
Carbon filters within the robot remove any leftover bad smells once the used cat litter has been removed from the compartment. This makes it easier to maintain a clean and odor-free environment.
It depends on various circumstances, such as the kind of litter you use, the number of cats you have, and the frequency with which you remove the rubbish as to how efficiently the Litter-Robot works to avoid the accumulation of unpleasant smell.
If you are concerned about unpleasant odors in your home, you might benefit from giving this robot a try. In my opinion, a traditional litter box doesn't come close to a robot, even when using an odor-canceling deodorizer.
Does the Litter-robot Contain Scatter?
The Litter-Robot is a self-cleaning sandbox that employs a novel sifting process built into the design. In addition, this product's layout means that it will produce less trash that is scattered or lost.
The Litter-Robot uses a revolving drum equipped with a sifting screen to sort utilized from discarded litter. The Litter-Robot has a garbage drawer at its base where the trash is stored. The trash gets past the sieve because of this.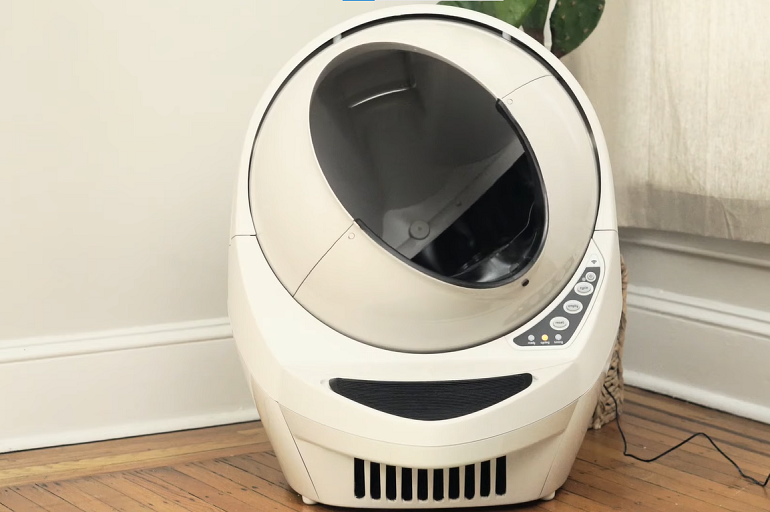 Unused litter may be recycled by placing it back on top of the litter box for your cat to use.
Some litter dispersal is to be expected when your cat uses the Litter-Robot, although the amount is often far lower than it would be with a conventional regular litter box. The Litter-sifting Robot's mechanism reduces tracked-in litter and maintains a neat and orderly litter box area.
What You Need to Know about the Litter-robot App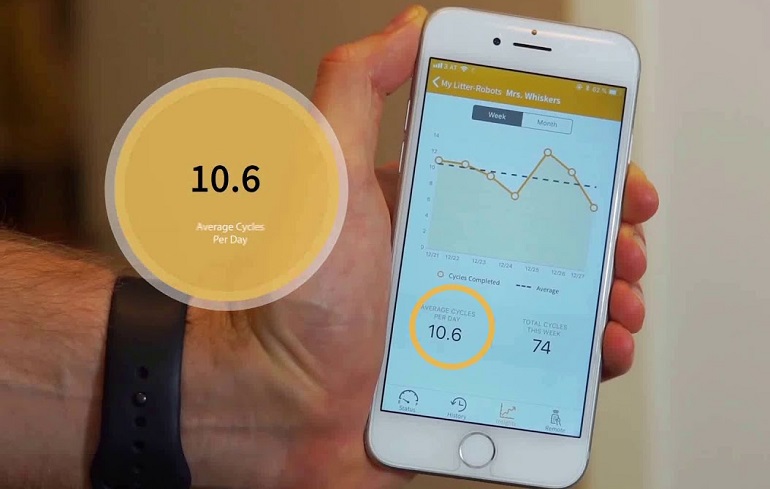 The Litter-Robot self-cleaning litter box is compatible with the free Litter-Robot app, available for both iOS and Android devices. Using your mobile, you can check in on and even command your Robot.
App features include adjusting your Litter-settings and getting alerts when the trash can is full, all from the convenience of your smartphone. In case there are any problems with your Litter-Robot, you may check its activity log and get notifications immediately.
You'll need a Wi-Fi network and the Litter-Robot Connect attachment, which will let your robot hook up to that network to utilize the Litter-Robot app. You may purchase the Litter-Robot Connect from the official website or an authorized merchant.
I find that the app can be a really helpful tool for keeping an eye on and maintaining your Robot from afar. It may simplify and speed up the maintenance of your Litter-Robot.
How Much Does the Litter-robot Cost?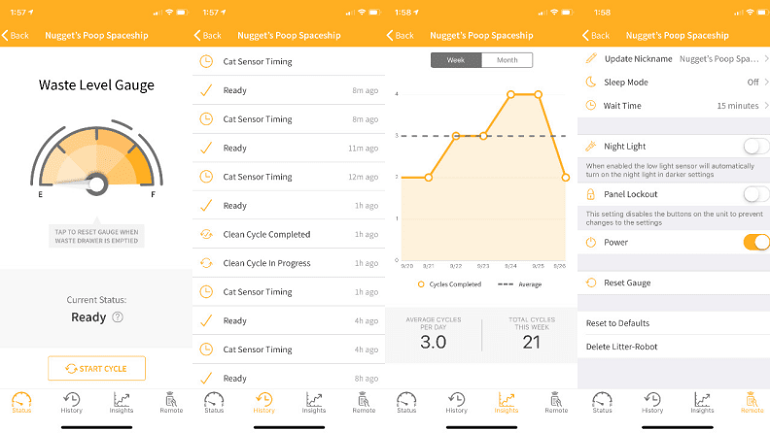 The price of a Litter-Robot varies according to the model you choose and any add-ons you desire.
Litter-Robot models will cost the following as of January 2023:
3.0 Litter-Robot – $449
Connected Litter-Robot 3 Price: $549
Pricing for Litter-Robot 4 is currently at $699.
Several factors, including the retailer's location and the amount of local taxes and fees, might affect the final cost of a Litter-Robot.
Saving money on litter and time spent scooping and cleaning the litter box might more than makeup for the initial investment in a Litter-Robot. Also, the price may go up if the model you choose has a lot of optional extras.
Overall, Is the Litter-robot a Good Choice?
The Litter-suitability Robots for you and your cat will depend on your individual circumstances. However, the Litter-Robot has several benefits.
Disinfecting by Itself
The litter box may be cleaned in a fraction of the time using the Robot since it is programmed to automatically sift trash out of the litter and into a waste drawer.
Limiting Odors
The carbon filter included in the Robot's design helps neutralize smells as the trash is separated from the litter. This may help maintain a pleasant aroma in the litter box area while also reducing smell.
Convenient
The Robot was created to be simple to operate and need little in the way of upkeep. People who are short on time or have trouble getting about may benefit from this.
Customizable
Settings on the Robot let you modify things like how often it cleans and how much trash it scoops. You and your pet may adjust these parameters to your liking.
However, there are possible downsides to think about:
Cost
The price may be more than that of a standard litter box.
Size
As a bigger device, the Litter-Robot may not work for apartment dwellers.
Compatibility
Some litters are not suggested for use with the Litter-Robot, such as crystal litter or litter with a high dust content.
FAQ's
Do I Have to Clean the Litter-Robot III Open Air?
Regularly emptying the waste drawer and replacing the carbon filters found within the waste drawer are both necessary for keeping the Litter-Robot III Open Air in good working order.
Depending on whether you have multiple cats and how often they use the litter box, you may need to empty the trash can as often as once every few days. At least once a month (or more often if necessary), the carbon filters should be changed out.
It's possible that the Robot III Open Air may need to be cleaned occasionally, with its trash can emptied, and its carbon filter changed. The litter pan of the Robot III Open Air is easily removable for cleaning.
Use a moderate detergent and warm water to clean the litter tray, and then dry it completely before returning it to the Robot III Open Air.
Cleanup and upkeep for the Litter-Robot III Open Air are rather light. To keep the Robot III Open Air functioning properly and provide a clean, sanitary environment for your cat, you must regularly clean the waste drawer and replace the carbon filters.
Will the Cats Be Able to Push the Buttons on the Settings of the Litter Robot?
If your cats have access to the Litter-settings, they may try to change them. The Robot's control panel has several knobs and dials that may be used to tailor the device to the user's specific requirements.
However, most cats won't be able to reach the Robot's buttons since they are normally positioned high on the panel. In addition, the buttons are set deep within the design, making them less accessible to your cat.
You can lock the automatic litter boxes' settings if you're worried about your cats messing with them. To enable the lock, press and hold the Menu button for three seconds.
When the lock is engaged, all buttons on the control panel become inoperative, but the Robot will continue to function normally.
The odds of your cats tampering with the Robot's settings by mistake are low, but you can always utilize the lock function to ensure nothing gets messed with.
Can I Use Other Litter and Other Supplies That Are Not Exclusive from Litter Robot?
The Litter-Robot is compatible with the vast majority of commercially available clumping litters. When moist, clumping litter forms compact wads that are easier for automated litter box sifters to separate.
Litter-Robot suggests using clumping litter with the machine since it improves performance and makes it simpler to remove the trash. However, wet or dry, non-clumping litter may be more of a hassle to sort through, so it's best to avoid it if you can.
It is not suggested to put crystal litter in the Robot because of the tiny size of the crystals, which might impede the sifting process. Using dusty litter might exacerbate your cat's respiratory issues; it's best to avoid using litter that already has a lot of dust in it.
This Robot may use a wide variety of non-proprietary materials in addition to trash. Accessories like litter mats, scoops, and trash bags fall under this category. These items, together with the Robot, may be used to maintain a clean and orderly sandbox.
The Litter-Robot may work with a wide variety of clumping litters and cleaning materials; however, crystal litter and litters with a high dust content should be avoided.
Conclusion on the Self-cleaning Litter Boxes
The automated litter box you get for your beloved cat should be stress-free and feasible for them.
There's no denying that scooping cat litter is a nasty, unpleasant chore. Not only must you shovel up the trash, but you'll also have to endure an unpleasant stink.
Using a Litter-Robot eliminates any bother associated with scooping your cat's box. Thanks to these consistent automatic litter boxes, you don't have to scoop poop again. And it comes in a wide range of vibrant hues to suit your own taste and home decor.
Your individual requirements and preferences will determine whether or not these automatic litter boxes are worthwhile. The Litter-Robot can keep itself clean because it functions like a self-cleaning sandbox, sorting trash and cleaning litter using a proprietary sifting system. It's designed to work with little effort while producing desirable results.
Just ensure your cat doesn't feel uncomfortable in a covered litter box, and you're good to go.
The Litter-Robot is a convenient tool for maintaining a deep clean sandbox, and its use has been praised by many pet parents, including me.