Imagine you are with your love interest in your beautifully manicured garden, stargazing and making the best memories of your life. She scoots a little closer, you waited for so long but right then, she catches the glimpse of your nosy neighbor spying on you!
That's when you'll realize how important it is to fence your property. We know that it costs an arm and leg to purchase and install the fence, and, in this era of inflation, not everyone can afford such a luxury.
Yeah, cheaper alternatives like chain link fences are available, but they will end up making your property look either like a trash can or a prison – with a yard so suffocating that no one could imagine having some romantic moments there.
So, is there anything you can do in this case?
Of course, and that's why we are here. Today we are going to tell you about the dog-eared fencing, which is not only pocket friendly but also super easy to install, saving you from hefty fence installation charges. And don't worry about the aesthetics since it looks as cute as its name is!
The cherry on top is that it offers multiple options to choose from when it comes to materials and layout. So without further ado, dive into the article so we can tell you everything we know about dog-eared fences.
What Is Dog Eared-fencing and Its Functions?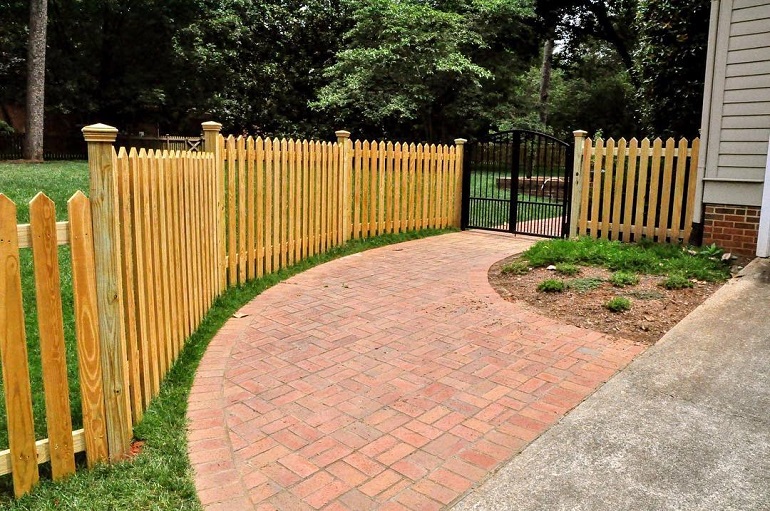 Dog ear fencing gets its name due to its resemblance to floppy dog ears or a turned-under page of a book. The panels which are used to manufacture dog ear fences are sawn from the top edge, which gives them a half hexagonal, semi-prick, folded dog-ear shape.
Besides this basic difference, this fencing option offers a wide room for customization, and that's why from providing privacy and ensuring safety to adding an eye-pleasing touch to your property, dog-eared fences serve almost all functions.
Materials
Dog-eared fences are mostly made up of wood like lumber, cedar, pine, spruce, whitewood, etc., since wood, unlike metal, is less prone to weather damage and also adds in natural warmth.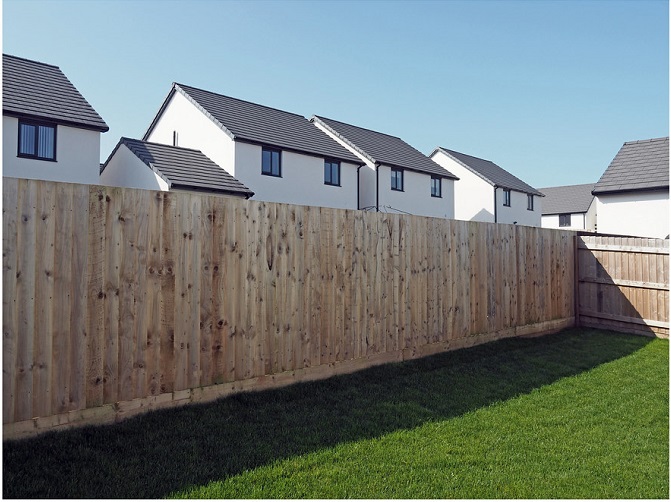 All these woods are durable and can pass the rigorous testing of time, which means you can choose any option as per your budget and preference – just make sure it's pressure treated so your fence won't decay by mold or insect infestation.
Besides wood, composite is also a trendy material for manufacturing dog ear fences. Being a blend of plastic and wood, it's more flexible and long-lasting. And most importantly, like iron fences, it doesn't need too much upkeep.
Sometimes, aluminum and vinyl are also used to create dog-eared pickets, but these options are not so common.
You can easily purchase the dog eared kit from any hardware store; however, if you want to customize the fence according to your local building codes, you'd need to buy dog ear boards, measure tape, string, screws, cement mix, stakes, and basic tools required for installing the fence.
Various Types and Designs of Dog-ear Fences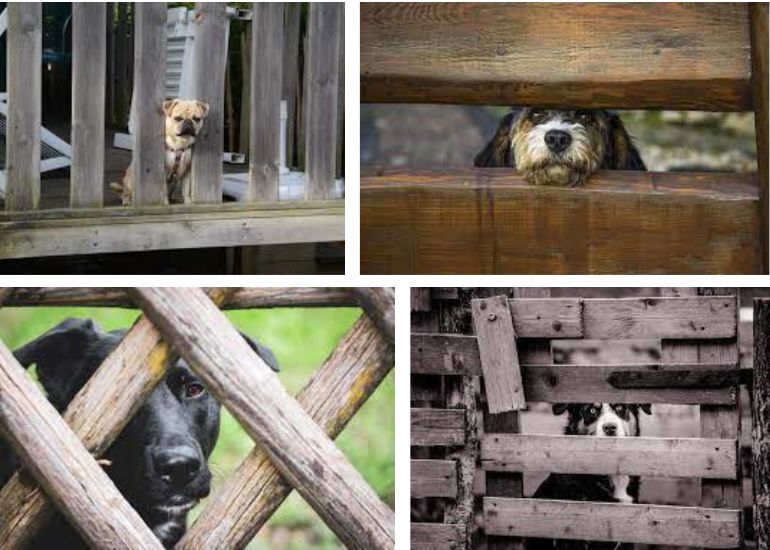 Like different materials, there are multiple styles of dog-eared fences to choose from (from traditional to vintage), based on your needs and preferences. For example, if you just want to build a dog fence with wood around your home without limiting the airflow, you can go with the dog-eared fences with fewer and more spaced-out panels.
On the other hand, if you want to add privacy to your yard so you can pursue your passion for gardening or do yoga without getting stares from strangers, you may choose the ear fence with more panels, secured tightly around each other, with negligible gaps in between.
Likewise, the wood slats could be 2-8 inches tall, so you can go with whatever layout you like and install these dog fences everywhere; around the yard, garden, pool, etc. In a nutshell, all you need to do is to select the right style & material, and you can achieve whatever your goal is.
Advantages & Disadvantages
Like all the other fencing options, dog ear fences also comes with their own set of advantages and disadvantages. You better go through them to know what you should and shouldn't expect from this investment.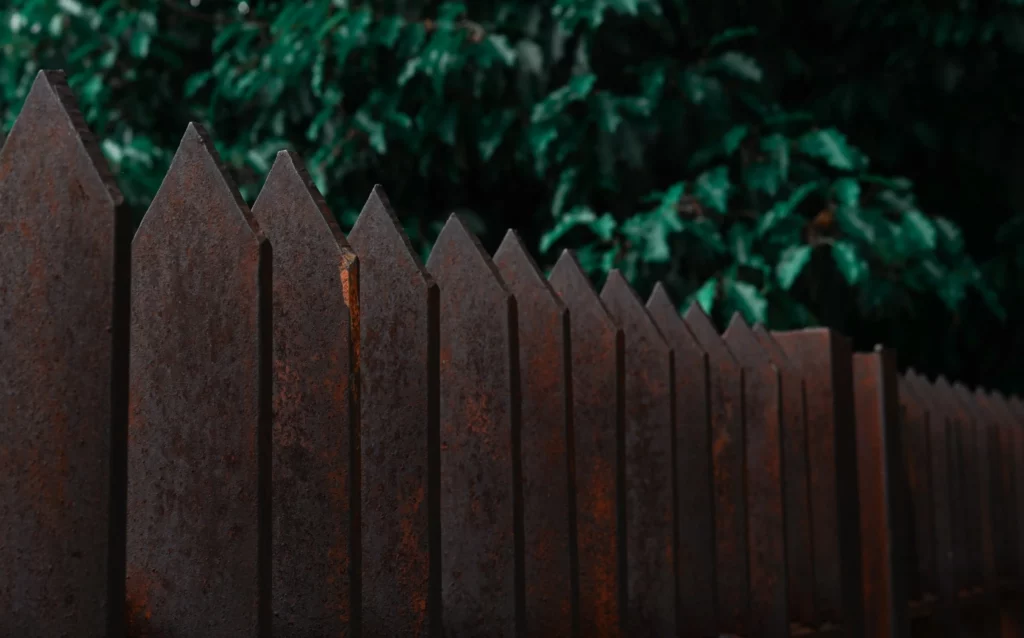 Advantages
Here is a list of its multiple benefits:
Sturdier Against Hurricane
Unlike flat top fences, dog-eared ones are more durable against hurricanes and heavy winds since the gaps between the perfectly cut edges distribute the force, minimizing the impact of strong blows.
Whereas, if the wind of the same intensity hits a flat, solid board, it can break in an instant after embracing the whole impact on the structure. Given the same characteristic, dog eared fence can maintain good airflow in your yard since more air can flow around the well-sawn corners.
Not too Expensive
A dog-eared fence is also a very appealing option when it comes to pricing and availability. Neither the materials nor the installation costs require a hefty amount. Instead, unlike other decorative fences, the materials used here are simple and weigh less.
Moreover, anyone can install these fences with the help of pre-fabricated boards, DIY guides, and basic tools. However, even if you don't want to do it yourself, hiring a professional won't poke such wide holes in your wallet. Easy-Peasy!
Timelessly Gorgeous
Dog ear fences were never out of fashion fifty years ago, and they do not seem to be getting outdated even in the far future. So, without any doubt, it's going to be one of those rare elements that will successfully keep on attracting potential buyers.
The less detailed and more natural, rustic look adds more to the overall curb appeal, making your property look both traditional and modern.
Disadvantage
We couldn't find many disadvantages:
Not too tall for giant dogs
As mentioned before, the wood panels available to build these fences are generally 2-8 inches tall. Such kinds of fences can keep the pups and medium-sized dogs inside but not the giant ones.
The good part is, that it's not such a problem since various other ways are there with which you can stop your dog from jumping off the fence.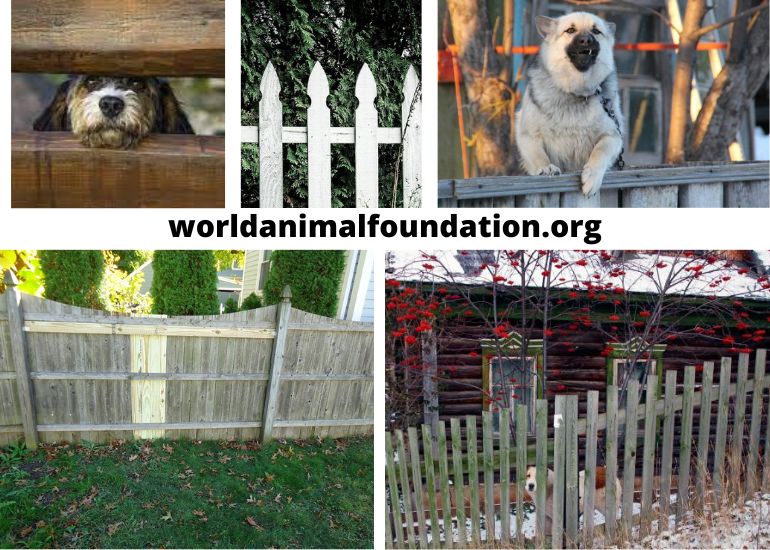 How Long Does a Dog Ear Fence Last?
Well, it depends upon the quality of the materials. For example, the natural life of cedar is about thirty years, whereas, for pine and spruce, it's twelve and seven years respectively.
However, this service life extends further if the wood panels are rot and pressure treated. In that case, the cedar, pine, and spruce dog fence may last for more than twenty to forty years.
Besides, the service life also depends upon the maintenance factor. To get the most out of your investment, paint and spray your fence regularly after every four and two years. Remember that it's the moisture that destroys the whole fence thus make sure no panel is touching the ground for this, check the post regularly.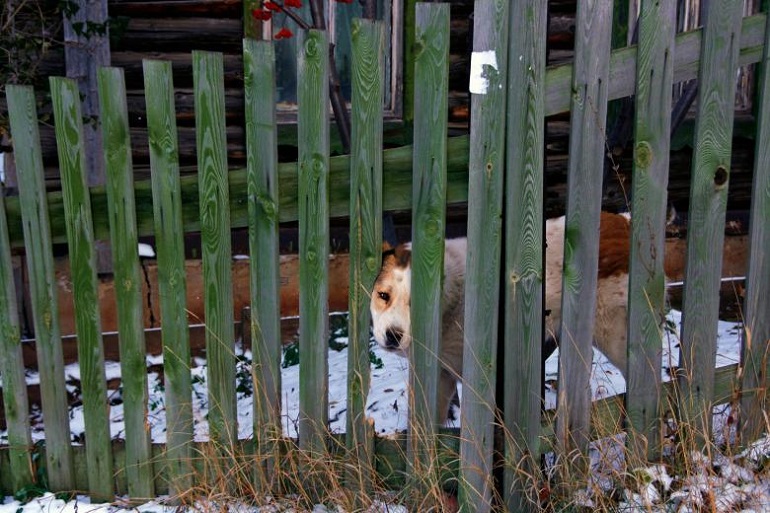 Final Thoughts
So by now, you must have understood why dog-eared fences are so high in demand and the top favorite fencing choice of almost every homeowner. We hope that this article would have helped you in clarifying your concerns.
In case of any queries, feel free to contact us!