Disclaimer: The information provided in our articles is for educational purposes only and should not be considered a substitute for professional veterinary advice. It is essential to consult with a veterinarian before starting any CBD products for your dog's health and well-being.
CBD oil has wide-ranging applications in doggy health. I have recommended it to my training clients for issues as simple as hyperactivity to issues as complex as cancer. And I have seen the impressive results with my own eyes.
One thing I have also seen is that it can take a little bit of time for these results to become apparent.
When it comes to how long it takes for CBD oil to kick in for dogs, the answer can vary based on the dog, the intended use, and many other factors. In this article, we take an in-depth look at how long CBD oil takes to work, when the best time is to give it, how often to give it, and more.
How Long Does CBD Take to Work in Dogs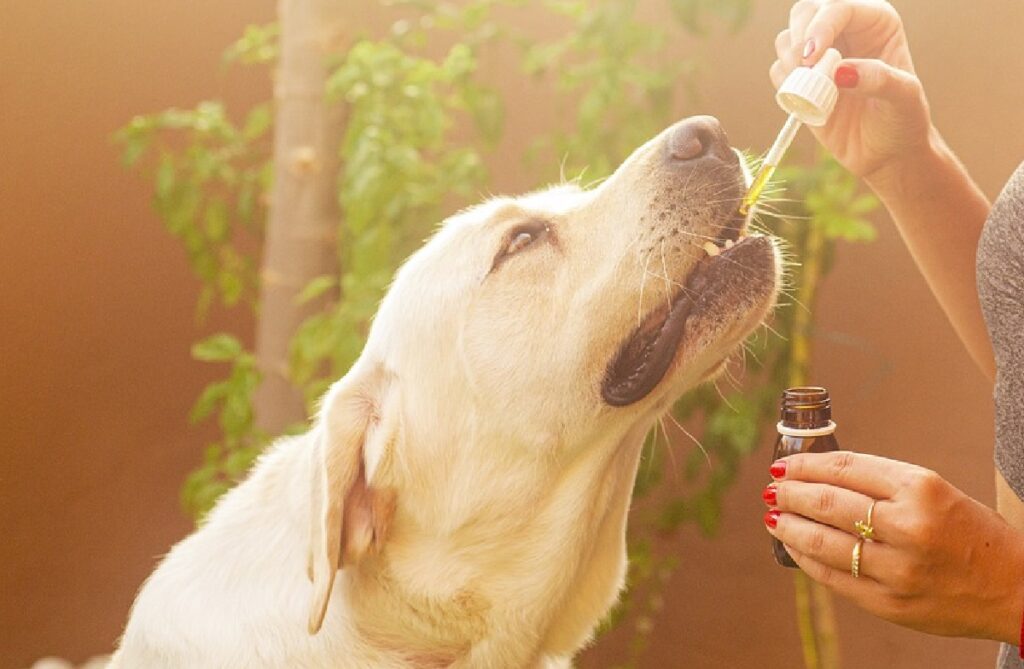 While not widely studied, anecdotal evidence tells us that CBD oil generally takes about 30 minutes to 1 hour to start working in dogs.
CBD oil starts working a little faster than CBD treats and chews only because there are fewer ingredients to digest and absorb. Likewise, CBD oil given on an empty stomach will produce faster results than CBD given with a meal.
But this is a simple answer to what is really a loaded question.
We know from studies into CBD oil use in dogs, like this one, that how much CBD is absorbed into the bloodstream and how quickly it can vary based on breed, size, and age.
We also know from human studies that CBD oil has a cumulative effect on the body. This means that while most dogs will respond to the first dose, they will respond much more to the tenth dose and even more to the twentieth.
This is because CBD oil works with your dog's endocannabinoid system to rewire how the body and mind work. This takes time to accomplish
So, while you will see the effects of a single dose of CBD in as little as 30 minutes, the real magic happens only after weeks of repeated and consistent dosing.
Does CBD Quickly Calm Down Your Dog?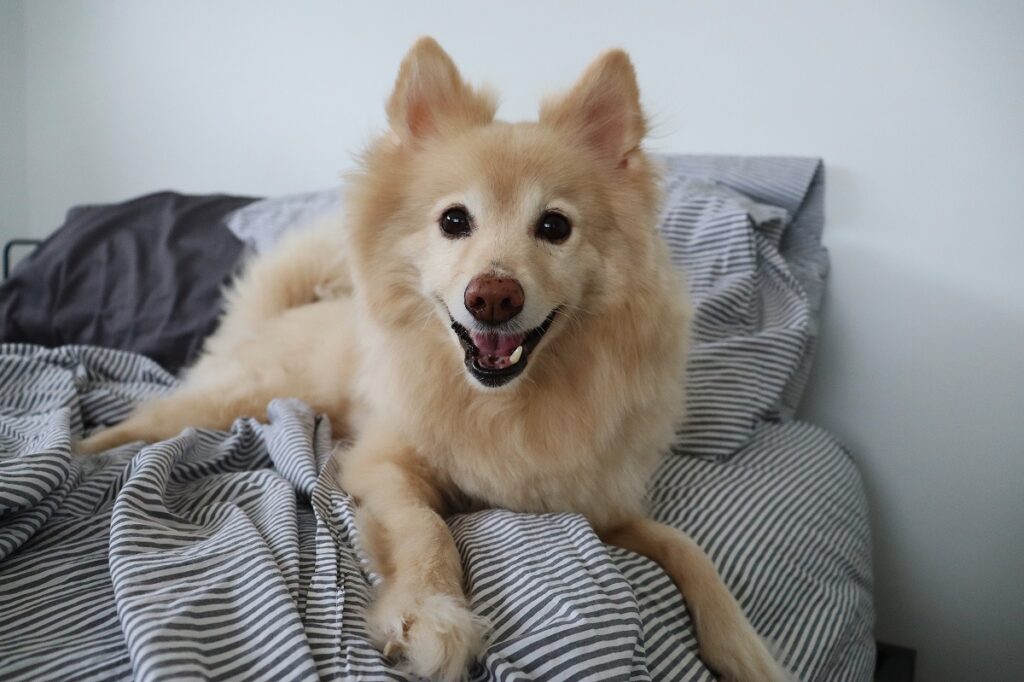 Because CBD oil can get into your dog's system in as little as 30 minutes, it can work fairly quickly to calm down an anxious dog.
But CBD oil is far more effective for dog anxiety and stress-related behavior if it is given before the dog becomes anxious.
This is because CBD oil works with your dog's brain and hormone systems to reduce reactivity and lower cortisol levels. If you give it to your dog when they are already stressed, this effect will be washed out by the stress hormones already running through their system.
Right Time to Administer CBD to Dogs Before Leaving
CBD oil can take up to an hour to fully absorb into your dog's body. For this reason, I recommend giving CBD oils or treats at least one hour before you leave if your dog suffers from separation anxiety.
This gives the CBD oil time to establish calm before your dog experiences the event that triggers their anxiety.
But remember, CBD also has a potent cumulative effect. If possible, you should start giving a twice-daily dose of CBD oil at the beginning of a long weekend.
This will allow the CBD oil time to rework your dog's system and reduce their stress response for days before you ever leave the house.
The same is true of other anxiety problems and fears. For instance, if your dog is afraid of fireworks, you should start a CBD regime weeks before the Fourth of July. On the day of the fireworks, be sure to give your dog their daily dose about an hour before the explosions begin.
Will Increasing the CBD Dosage Lead to Quicker Results?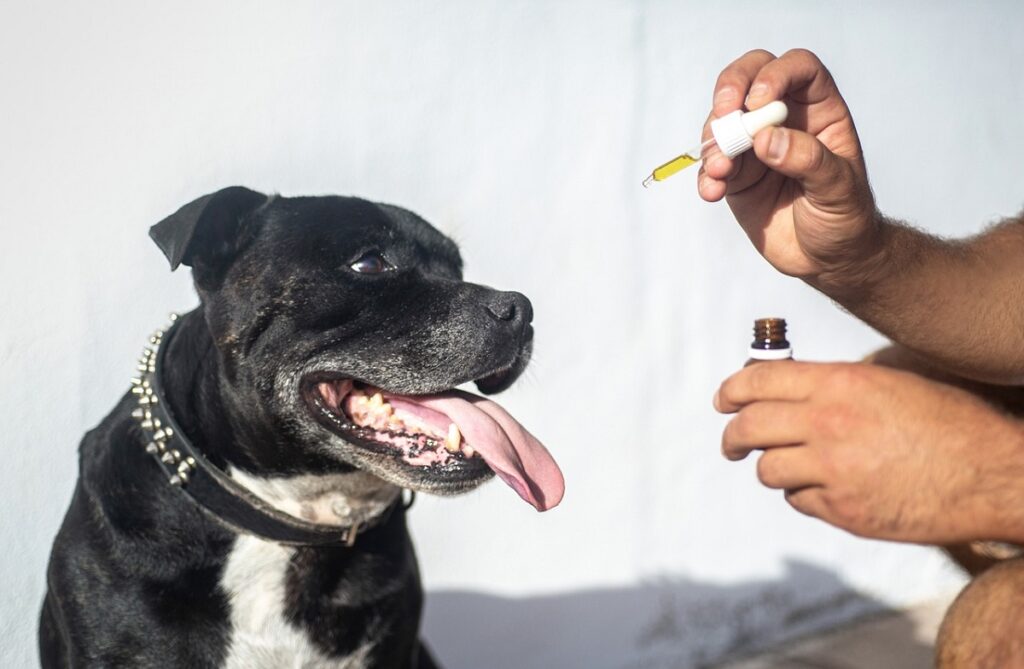 It is a common misconception that giving more CBD will lead to faster results. But the truth is, your dog only has so many CBD receptors in the endocannabinoid system in their body. The optimal dose for them is designed to deliver the right amount of CBD to fill those receptors.
When you increase your dog's dose beyond that optimal amount, it doesn't cause CBD to work faster because those receptors are filled at the same rate.
There are instances when giving a higher dose of CBD can be helpful, such as when dealing with dogs with seizures or when treating cancer. In these cases, a higher therapeutic dose can be necessary to have the desired effect.
But even here, the results don't come faster.
It's also worth keeping in mind that giving too much CBD can cause side effects. For best results, always limit doses to what your veterinarian recommends.
How to Choose the Right CBD Product for Your Dog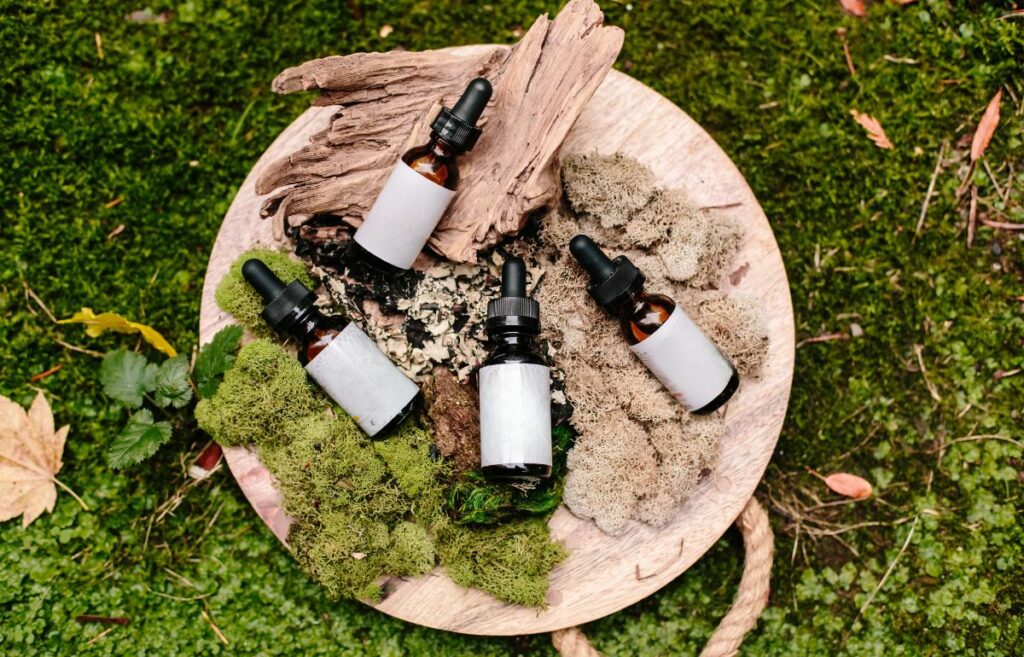 Finding the right CBD product for your dog is all about selecting the purest, safest oil or treat you can.
The purest oils are made from hemp oil processed using CO2 extraction methods. Because this method requires no solvents or chemicals, the product contains only pure oil without byproducts.
Not all CBD oil is safe for dogs. In order to be Fido-friendly, the CBD oil you choose needs to contain less than 0.3% THC. Broad-spectrum CBD and full-spectrum CBD that have been processed to remove THC are generally safe for pets.
CBD oil is a great option because you tend to get more CBD per dollar than you do with treats. Typically, oils are put directly on your dog's food or straight into your dog's mouth. Depending on how picky and temperamental your pup is, this can make it harder to give than CBD chews or treats.
Most dogs readily gobble up CBD treats. But, as we talked about above, this CBD kicks in slower than pure oil.
If you're unsure of what CBD product to get your dog, I recommend taking a look at Honest Paws. This company has a range of effective, high-quality CBD oils and treats, many of which we've reviewed firsthand.
One of my personal favorite products for general and everyday use in dogs is their CBD Well Oil. This organic, full-spectrum hemp oil is a wonderful product with many health benefits, including supporting brain, immune, and nervous system health.
How Long Does CBD Stay in Dogs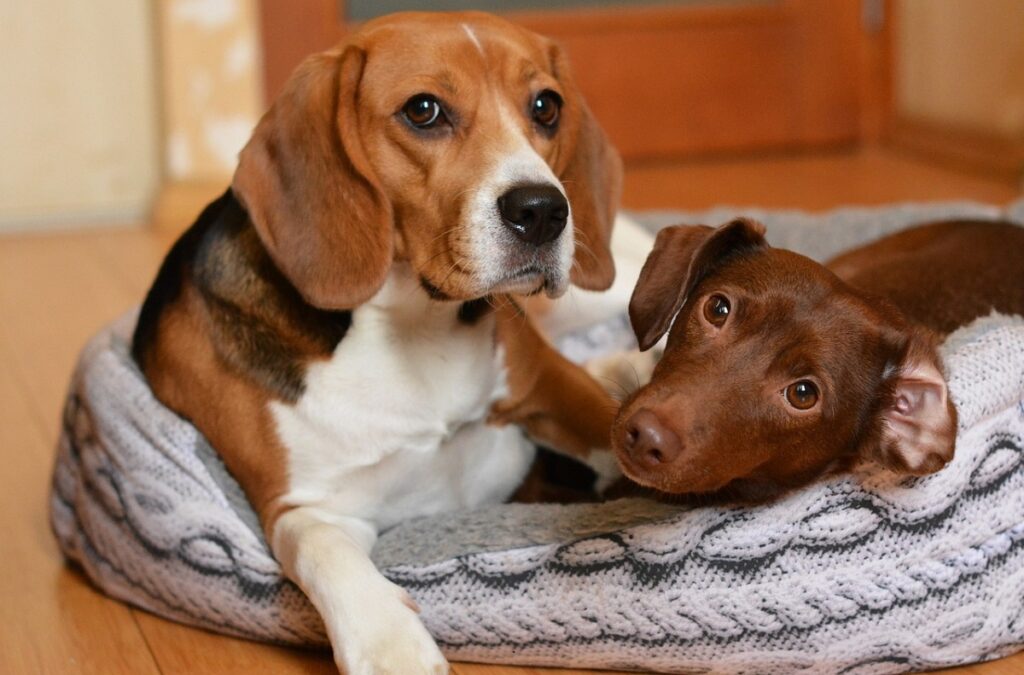 According to studies, the half-life of CBD inside a dog's body is about 4.2 hours. This means that you can expect a full dose of CBD to stay in a dog's system for about 8 hours before it is completely metabolized.
For a healthy dog taking a standard dose of dog CBD oil, two doses a day is typically enough to see good results. But for dogs with more serious or ongoing issues, such as arthritis, three doses a day spread out every 8 hours will give them the best coverage.
FAQs
1. How Fast Does CBD Work in Dogs?
Pure CBD oil works the fastest in dogs and can take effect in as little as 30 minutes. But keep in mind that the rate of absorption can vary by breed, size, and age. Some dogs won't see an effect from CBD for up to an hour after ingestion.
2. Should I Give CBD to My Dog on a Daily Basis?
Absolutely, you should give your dog CBD every day. This compound has a cumulative effect on the body, meaning the more consistently it is used, the better the results.
You can also learn how to give CBD oil to dogs, to get more information on how often to give CBD, and to learn what forms work best.
3. How Much CBD Is Recommended for My Dog?
Typically, a dose of 2 mg of CBD per 10 lbs of body weight is recommended for dogs. But dosing can vary significantly depending on your dog's weight, age, size, and health issues.
Also, keep in mind that the recommended dose of hemp oil is different from CBD oil.
Be sure to research on the recommended CBD doses for dogs to find out how much CBD oil your furry friend needs.
4. Does CBD Oil Show an Earlier Response Than CBD Chews?
Yes, in general, CBD oil does show a faster response than CBD treats in pets. This is because there are fewer ingredients in pure CBD oil, which allows the body to absorb it faster.
Additionally, CBD oil for dogs can be absorbed into the body via sublingual absorption if placed directly in the mouth.
But many factors determine how quickly dog CBD starts working beyond the form the compound is given in.
5. How To Choose the Right CBD Treat for My Dog?
The first thing you should look at when choosing CBD products for your dog is the concentration of CBD in each treat.
Some CBD dog treats contain very little CBD. With these, you'd have to feed multiple treats multiple times per day to reach the optimal dose for a big dog. This can get expensive and can also cause digestive upset in sensitive pups.
Try to find CBD products that contain about as much CBD as your dog needs in a single treat.
Next, look at the other ingredients. Avoid artificial ingredients and fillers that can slow digestion and cause other health problems. And make sure the flavor is one your dog is going to enjoy!
Final Thought
CBD tinctures don't produce instant results, but it does kick in after about 30 to 45 minutes for most dogs. For some dogs, it can take up to an hour to work.
But more important to remember is that CBD for dogs has accumulative effects on the body. This means that you will see the best results if you give your dog the right dose two or three times per day, every day.
Have more questions on CBD dosing for dogs? We want to hear from you! Post your comments below.