Disclaimer: The information provided in our articles is for educational purposes only and should not be considered a substitute for professional veterinary advice. It is essential to consult with a veterinarian before starting any CBD products for your dog's health and well-being.
Today's marketplace is saturated with hemp oil and CBD oil products. To undiscerning pet owners, these two mean roughly the same thing. However, they are not the same product, though they share the same source—the cannabis plant.
Throughout the market, there is a broad inconsistency in how hemp oil and CBD oil terminology is used, often interchangeably, with very little in defining the differences. This guide on hemp vs CBD for dogs aims to change those misperceptions among dog owners so you can make the right choice for your pup.
With a massive and growing market for hemp oil and CBD oil, the choices are nearly limited. We'll cover some of the most common questions in the industry. Is hemp and CBD the same? What benefits do they provide? Are they healthy for dogs? The path into the cannabis sativa plant is long and winding, so get your hiking shoes ready—and your vape pen.
Difference Between Hemp Oil and CBD Oil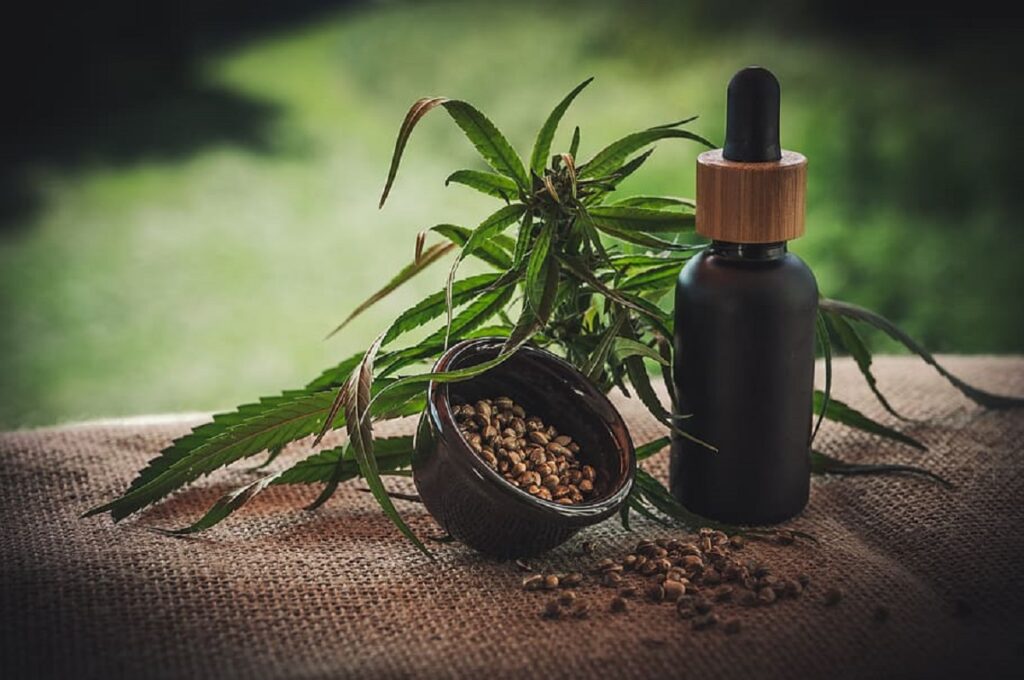 Both are derived from cannabis plants; however, they come from different parts of the plant. Hemp oil is exclusively derived from the seeds of the cannabis plant, while CBD oil comes from the leaves and stems. The extraction process differs for each, and the resulting products contain several distinct and fundamental differences.
Hemp oil is derived via a cold press process where the hemp seeds are essentially crushed, with the oil excretions gathered and later refined. From there, hemp oil finds its way into thousands of products under hundreds of brand names worldwide. Hemp oil isn't pure, however. It's mixed with what is called a 'carrier oil,' which preserves and extends longevity.
CBD oil extraction is far more complicated. There's no simple cold pressing with this one. Two of the most common and cost-effective methods for extracting CBD oil are CO² extraction and extraction using ethanol. Both are just methods for forcing the CBD to separate from the plant. Later, the solutions used for separation are filtered out, with only the CBD oil remaining.
In terms of oil differences, hemp oil is almost entirely devoid of cannabinoids but is mostly preferred for its high levels of fatty acids and vitamins. CBD oil, however, is rich in cannabinoids and is prized for its efficacy in treating anxiety, panic attacks, pain relief, and sleep disorders.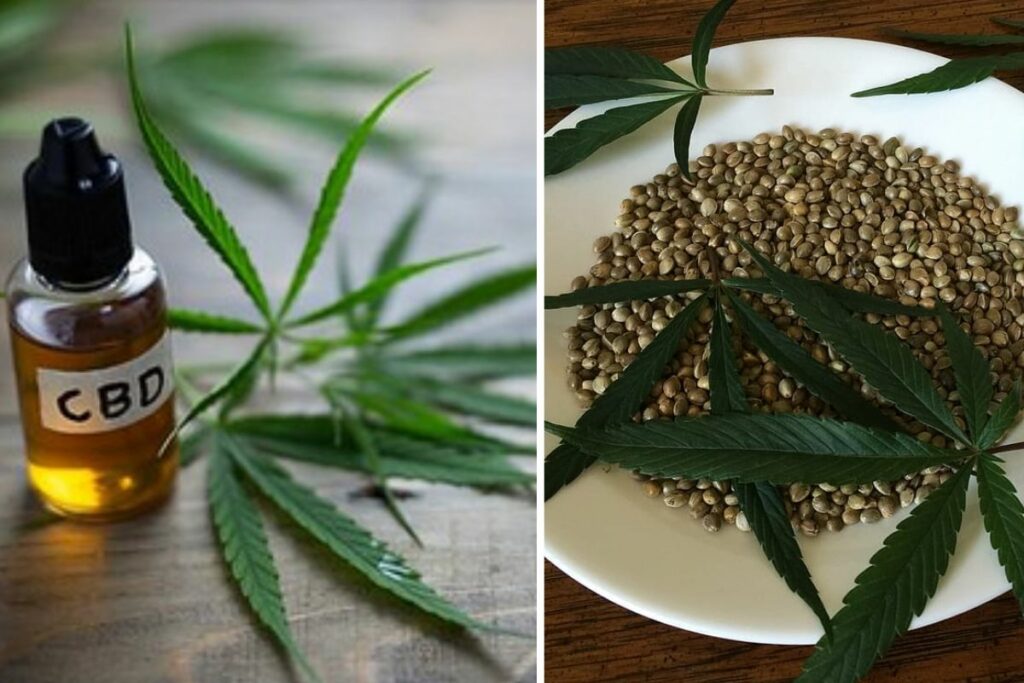 Advantages of Administering Hemp Seed Oil to Dogs
First and foremost, hempseed oil lacks a strong odor or taste, the former of which is an instant turn-off to dogs, thanks to their powerful sense of smell. Pet owners won't have to worry about their puppies sniffing out the hemp oil and attempting to separate it from the rest of their food.
Most dogs will happily consume it because of its neutral odor and taste. Hemp plant oil is loaded with essential fatty acids—omega 6 and omega 3—which are highly beneficial to a dog's coat and skin. In fact, hemp oil is often mixed into a variety of dog shampoos and lotions to calm itchy and red skin.
Hemp oil contains more than just fatty acids, which makes it even more of an attractive option as a dog food/nutrition supplement.
Arginine
Magnesium
Calcium
Vitamin C
Essential fatty acids
Several B vitamins
Iron
Gamma linolenic acid
Both hemp seed oil and CBD oil share a common factor as well—they both relieve anxiety, which is a common issue in dogs. The nutritional value of hemp oil can't be stated enough. It supports a healthy immune system, cardiovascular health benefits, reduced inflammation, anxiety reduction, and antioxidants.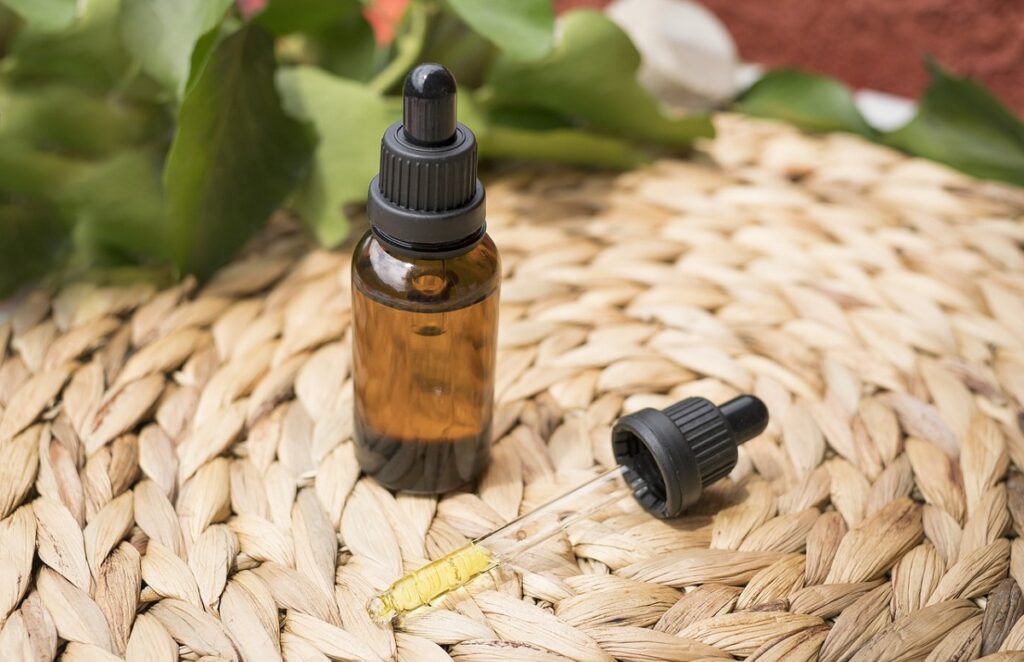 Pet owners almost invariably report a number of health benefits once their four-legged friends have taken hemp oil consistently over time. Thanks to the addition of nutritional value in hemp oil, several improvements are associated with long-term use.
Improved skin and coat health
Digestive health benefits
Weight management
Cognitive improvements
Heart health improvements
Joint health improvements
Though there are studies on the efficacy of hemp oil and CBD oil in dogs, there is no blanket understanding of the health benefits and possibly detriments in canines. It's always best to check with your veterinarian before administering hemp seed oil to your dogs.
Advantages of Administering CBD Oil to Dogs
The hemp oil vs. CBD oil comparison is similar in many ways and vastly different in others. For example, CBD oil lacks many of the nutritional benefits of hemp seed oil. At the same time, it treats some of the same things, such as anxiety and inflammation.
Both hemp seed oil and CBD oil are not as well understood in the canine system as they are in humans, but they both show promising benefits. Pet owners have very little to complain about with either.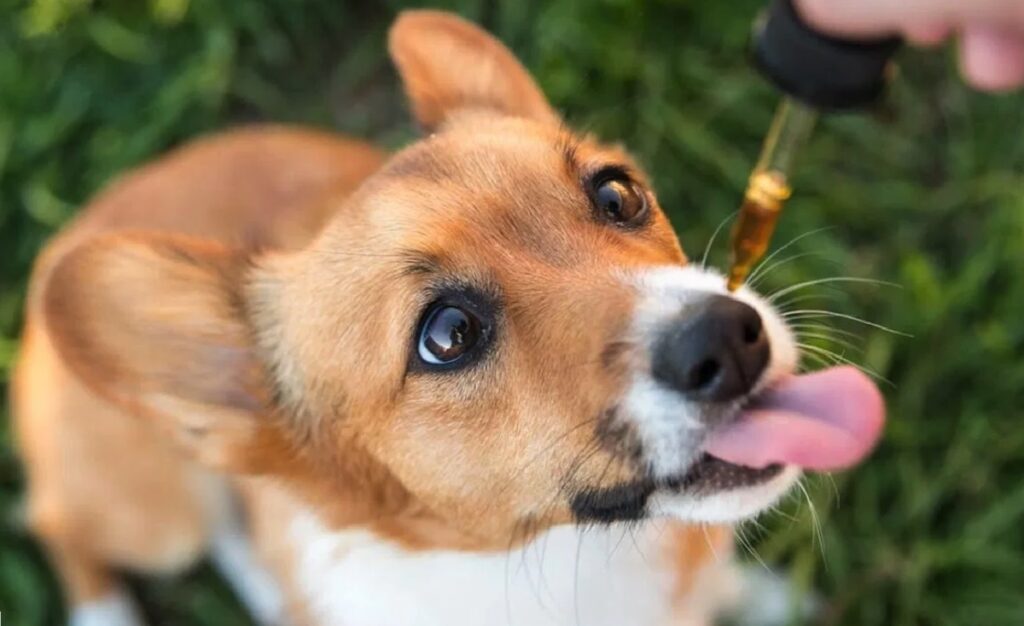 CBD oil treats many behavioral and disorder-type issues in dogs, including the following:
Pain relief
Inflammation
Seizures
Nausea and vomiting
Diarrhea
Stimulation of appetite
Stress
Immune health benefits
CBD Oil contributes to a dog's overall health in different ways than hemp oil, and it also treats more in terms of behavior. Where CBD oil has the advantage in disorder and behavior treatments, it falls behind hemp seed oil in terms of nutritional value.
Then there is 'full-spectrum CBD oil.' The difference between CBD oil products and full-spectrum CBD oils is the number of additional compounds found in the latter. These include flavonoids, trace THC, and terpenes.
The flavonoids offer anti-inflammatory and antioxidant benefits to dogs, while terpenes offer therapeutic benefits. As far as the THC content is concerned, there are very few reliable studies on the potential benefits of THC. In fact, most studies conducted on THC and canine interactions are purely focused on toxicity and not much else.
These studies are more focused on marijuana for dogs side rather than the benefits for dogs side.
From a Dog Owner's Perspective: What To Look For in High-Quality CBD Oil?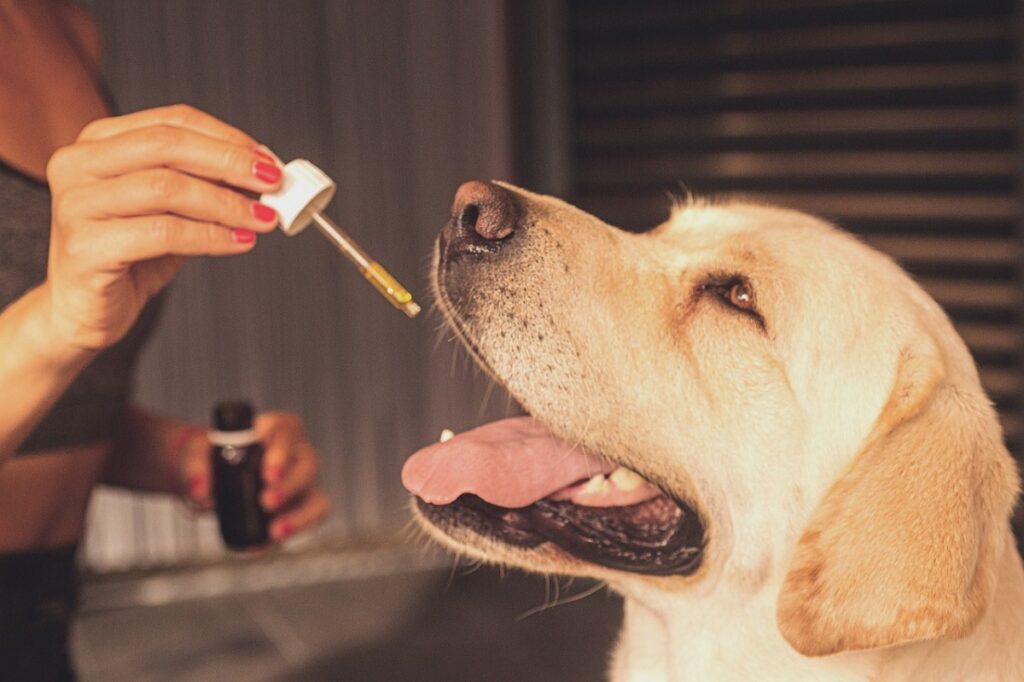 One thing I learned to avoid early on is price comparison. CBD oil and hemp oil are products where you get exactly what you pay for. If you limit yourself based on price, you'll end up with an underperforming product.
Second, look for organic and organic only. You want something that is purely derived from hemp plants that are able to grow pesticide, herbicide, and solvent-free. Since some CBD oil is separated via solvents, the organic label will help you eliminate those from the equation.
Third, look for certificates. I shop for pet CBD oil with an NASC Seal of Quality Assurance, as well as certifications that the product contains minimal to zero THC. It's hard to imagine no THC in a pet CBD oil from a cannabis plant, however, it's an important factor.
There are hardly any studies on THC's overall effect on dogs, so it's best to play it safe and keep things to a minimum. When it comes to hemp seed oil, you don't have to worry about that too much, but it's worth keeping an eye on CBD oils.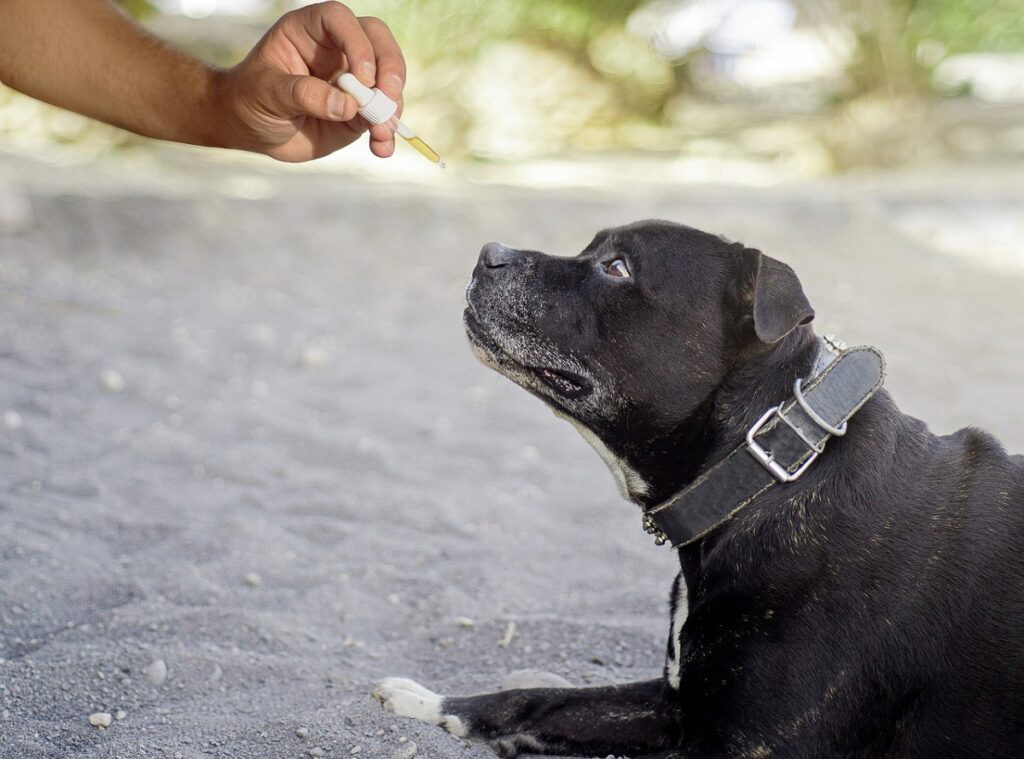 I personally prefer CBD Oil Tincture Well from Honest Paws because it meets or exceeds these criteria. In my experience, it's the best CBD for dogs. I have Doberman pinschers, and my female is a very high-strung animal. She's brilliant in many ways but sometimes, she needs something to calm her down when other dogs are about or company is over.
Additional Things To Look For in a High-Quality CBD Oil
Respected and well-known brands that include vet consultation and formulations are a good start. You would look into the background info and third-party analysis of anything you put in your body and the same should hold true for your dog.
Also, I know my dogs well, and as purebreds, they suffer from food additives. Avoid food additives and embrace good flavors, along with high-quality CBD products that stick to FDA guidelines and are labeled as organic.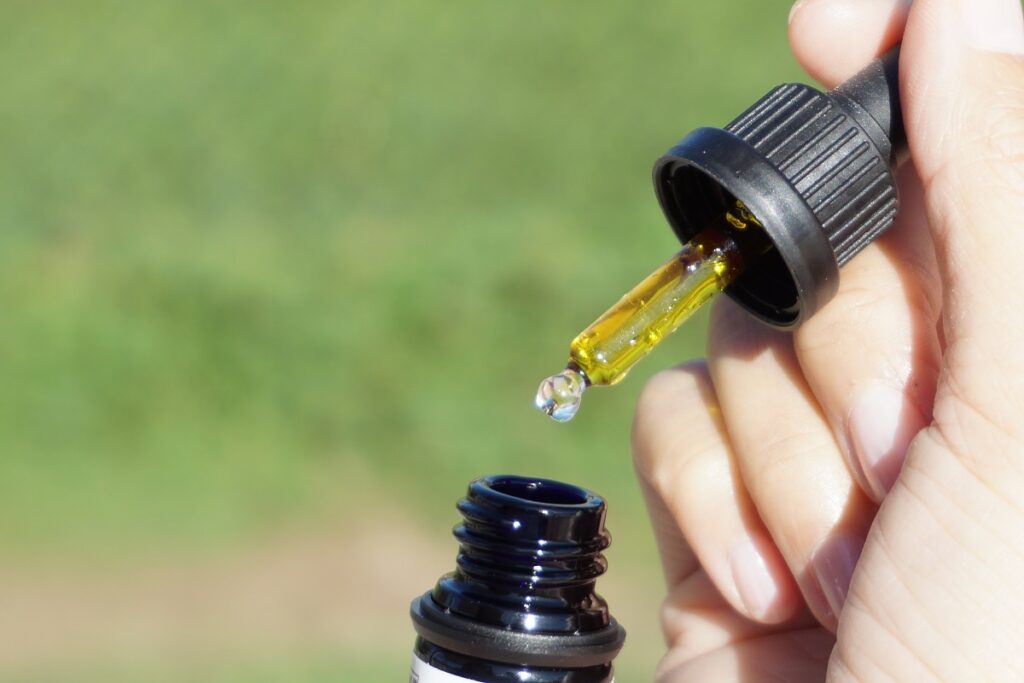 Broad spectrum CBD is fine, so long as it meets the above criteria. Keep in mind that pet CBD oil is a dime a dozen these days, so you'll have to conduct some intensive research to ensure you get your hands on the best CBD oil or hemp oil for your dog's skin or your dog's overall health.
Also, CBD oil and hemp oil come in a variety of non-oil products. While I prefer liquid, they also have CBD treats and some products include CBD for puppies in particular.
Is Hemp Oil or CBD Oil Best for Dogs?
There is very little existing data on the detrimental side effects of pet CBD products. However, we at least know that hemp oil for dogs is full of vitamins that are not harmful to dogs.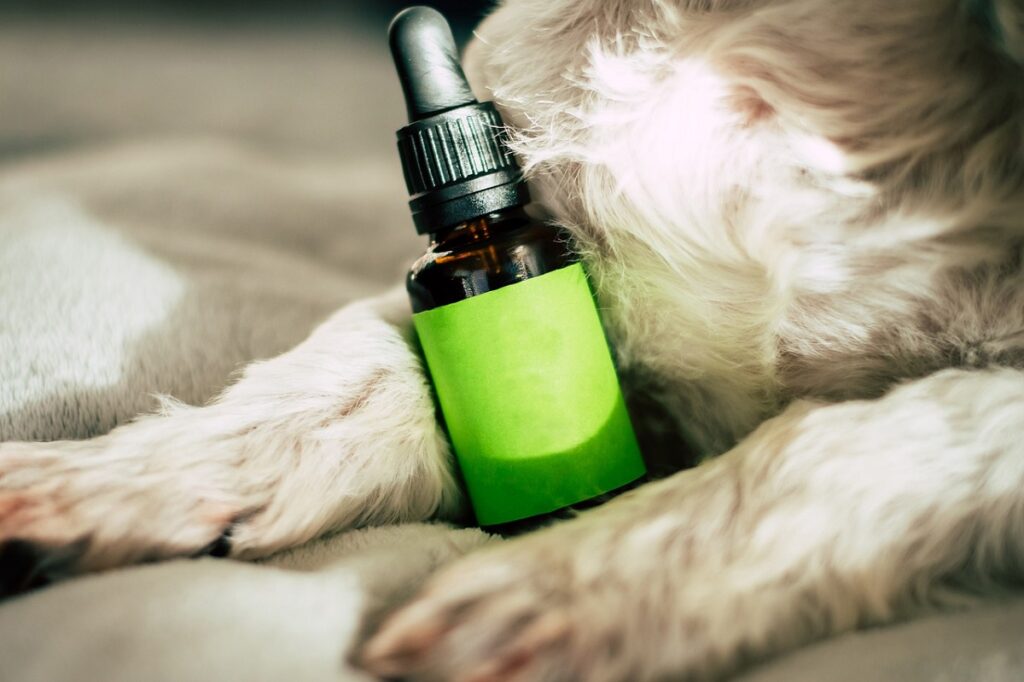 With CBD oil, even a small amount of THC is an unknown factor. With that being said, both hemp-based products and CBD products are beneficial in terms of what we have observed with canine reactions.
CBD doses for dogs are a little more streamlined than hemp oil, but that's usually when dealing with THC content. If you're looking for marijuana for dogs to treat a specific disease or disorder, there are specific formulations out there. When it comes to hemp, however, it's mostly just good for your dog with some positive side effects.
Since CBD tends to be more specified, you will find CBD oil for a dog with cancer, CBD oil for a dog with seizures, CBD for dogs with arthritis, and more. Hemp seed oil is basically good for all dogs without being specifically targeted.
Frequently Asked Questions (FAQ's)
Hemp seed oil is mostly full of nutritional supplements and is considered safe for dogs. Pet owners only need to be careful in terms of dosing and making sure their dogs aren't getting too much of a good thing.
Does Hemp Oil Work in Calming Down Dogs?
Hemp seed oil does work in calming down dogs but not to the degree of CBD oil. That's mostly because hemp seed oil is more of a nutritional supplement, though it does have positive side effects properties. CBD wins out on the hemp oil vs. CBD in this instance.
Is Hemp Oil and CBD the Same?
They aren't the same in terms of what they are but they are the same in terms of where they come from. Hemp oil is derived from hemp seeds, while CBD is derived from the flowers, leaves, and stalks of the same plants.
Does CBD Help Dogs With Fireworks?
CBD is known for helping dogs with fireworks, thanks to its calming side effects. Fireworks tend to give dogs anxiety, and CBD is capable of tamping down the stress factors that drive dogs to bark at fireworks.
How To Give CBD Oil to Dogs?
I would give CBD oil to dogs in liquid form when possible, such as sprinkling the dosage in their food, on their dog treats, or freeze-dried treats.
Final Thoughts on Hemp Oil vs. CBD
Pet owners should feel confident that CBD and hemp oil are safe and effective means of improving nutrition in their dogs, as well as their behavior. While CBD is more of a treatment with all the benefits of hemp plant oil, hemp is a more concentrated infusion of THC-free, pure nutrition.
If your dog suffers from separation anxiety, joint discomfort, hot spots, noise aversion, or any other anxiety-causing issues, you should strongly consider adding hemp products or CBD products to your pup's daily nutrition.