Jack Black, David Bowie, Adele… What links all three of these celebrities?
Your first thought might be music – and you'd be right. But they've also all been proud owners of dachshunds! They're far from the only ones though. In fact, dachshunds have seen a surge in popularity over the last few years – and as soon as you meet one, it's easy to see why.
Known for their short legs and long body, you don't need to be a genius to see why they're affectionately known as 'wiener dogs.'
However, it's harder to find the best dog harness to fit their unique shape. It's not as easy as just picking out any old harness for small dogs; if you pick the wrong one, they're prone to slip out and escape.
Still, when it comes to dachshunds, it's always better to opt for a support harness than a collar. They're particularly vulnerable to spinal diseases like IVDD.
But dog harnesses for dachshunds minimize this risk by reducing the strain on their neck and back, instead spreading the pressure around the body when they pull.
Best Overall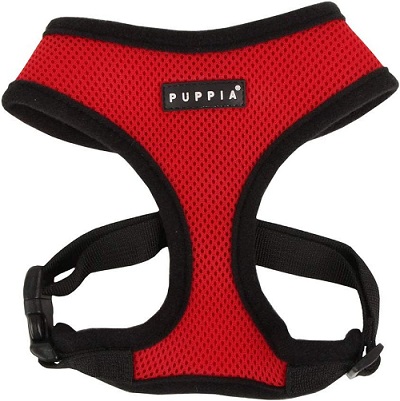 Puppia Soft Dog Harness
Size: Small
Material: Polyester

Most Lightweight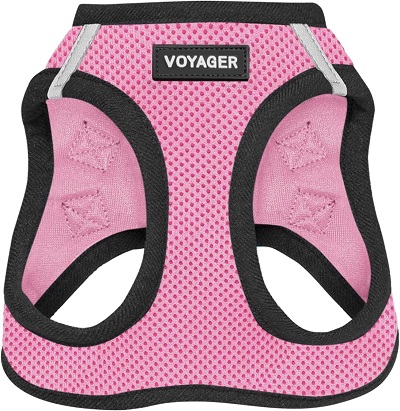 Voyager Step-In Air Dog Harness
Size: X- Small
Material: Polyester


Most Comfortable Fit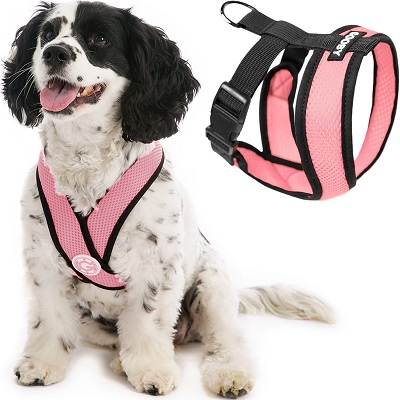 Gooby Comfort X Head in Harness
Size: Small
Material: Polyester


Best Decorative Designs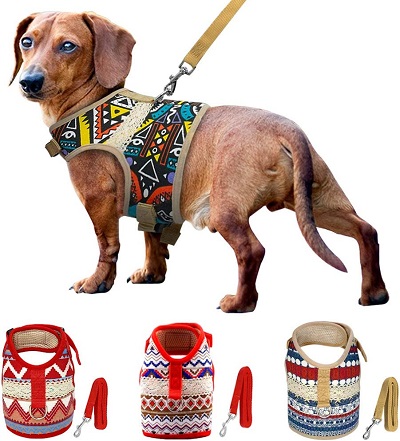 Muttitude Dog Harness
Size: X- Large
Material: Cotton Blend



Most Convenient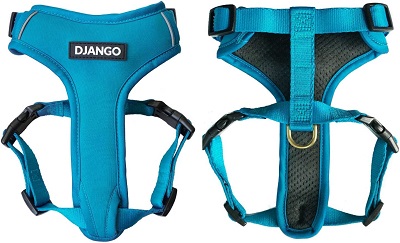 DJANGO Adventure Dog Harness
Size: small
Material: Neoprene, Mesh




Best Adjustable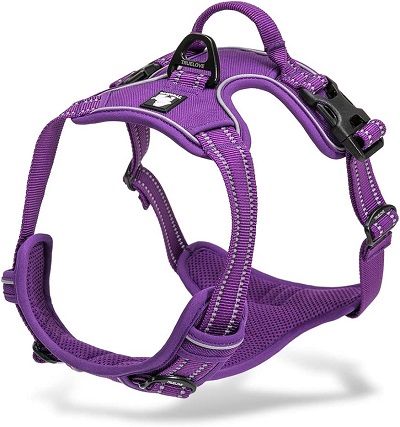 Chai's Choice Premium Dog Harness
Size: large
Material: Mesh




Best Flexible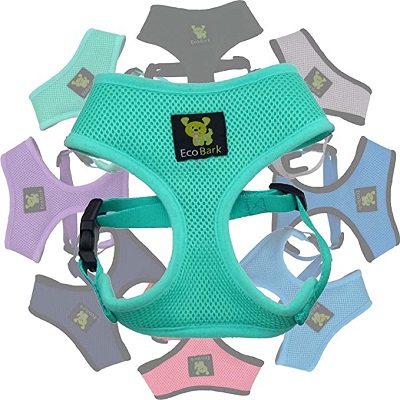 EcoBark Dog Harness
Size: Medium
Material: Trinity Air Mesh





Range of Sizes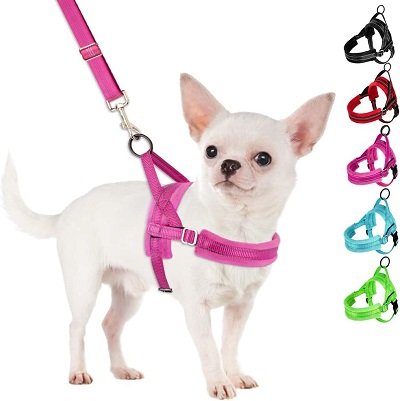 SlowTon No-Pull Dog Harness
Size: small
Material: Nylon





Our Top Picks of the Best Dog Harnesses for Dachshunds
As a dachshund owner, you're likely more than familiar with their unusual shape. As adorable as they are, it can be difficult to shop for dachshund harnesses.
After all, not everything fits them! But here are eight options that would make the best dog harness for dachshunds.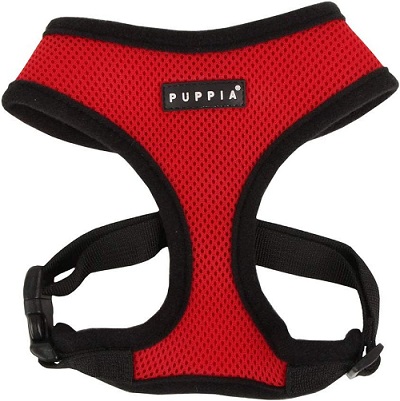 While not necessarily made with them in mind, Puppia's support harness is one of the best dachshund harnesses.
Dachshunds may be on the small side, but it's still important that their harness is durable; fortunately, the Puppia harness is. The D-rings are double-coated and resistant to both humidity and dirt, so there's no risk of them breaking when your dog pulls on the leash.
The buckles may be made from synthetic plastic rather than metal, but they're no less durable – it actually makes them more lightweight! They're made from the same material as professional mountaineers' equipment and will survive various weather conditions… so there's no chance of your dachshund breaking it!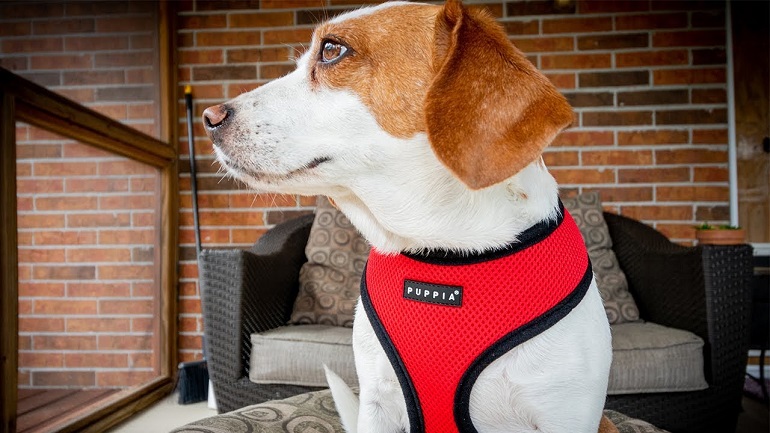 The harness itself is made from soft polyester and high-quality air-mesh material. It's lightweight, comfortable, and breathable enough for your pup to keep cool when they run about. It's water-repellent and machine-washable too, meaning it's easy to clean and will survive a quick dip in a lake.
With 15 colors to choose from, there's a huge selection to suit your dog's personality. Puppia offers plenty of size options too, with X-small all the way up to XX-large, as well as an adjustable chest strap to find the perfect fit.
However, sizing can be an issue; if your dog is between measurements, opt for the bigger one since Puppia dog harnesses tend to run small.
Pros
Easy to put on
Machine washable
Lightweight
Adjustable
Affordable
Range of colors and sizes
Cons
Sizes can be difficult to get it right.
Polyester prone to stretching if your dog pulls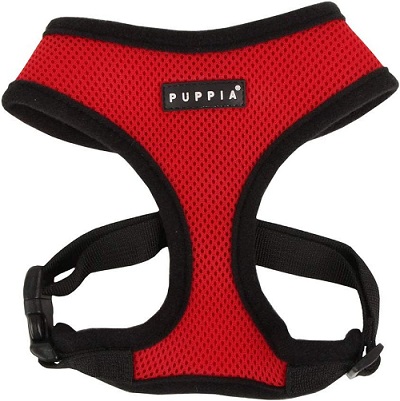 Puppia Soft Dog Harness
The Price of "Puppia Soft Dog Harness" varies, so check the latest price at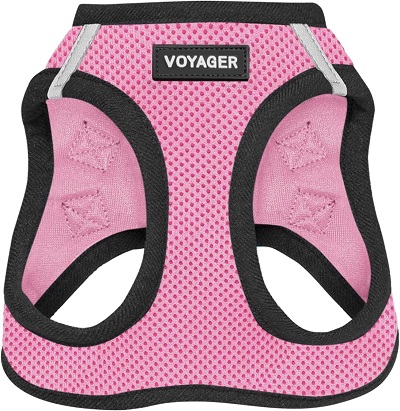 Another affordable dachshund harness, the Voyager Step-In Air dog harness's design is perfect for everyday wear. It's so easy to put on and take off that your pup will be ready for their walk in seconds. And with a huge range of colors and patterns available, as well as a matching dog leash, the two of you will stand out when you take a stroll.
It's a comfortable dog harness for dachshunds, made of a soft, lightweight, and breathable mesh that keeps your dog cool even in the summer. As it's also a reflective harness, it includes reflective strips on the side, boosting visibility to keep you both safe on any nighttime walks.
In fact, safety and security are a priority with this dachshund harness. Its vest-shaped design protects your dog's neck and stops any possibility of them wiggling out, making it perfect for dachshunds.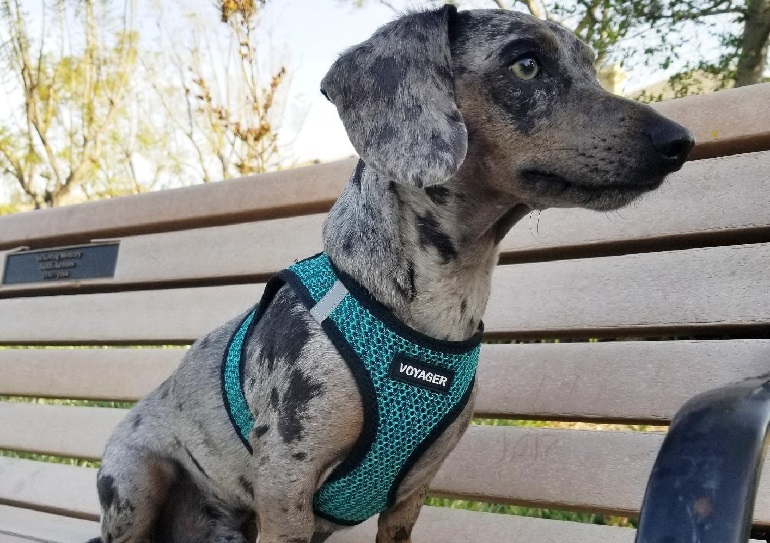 It also has a triple safety feature, including a buckle, Velcro, and double D-rings; if any fail, there are still two more acting as backups.
You can't adjust the Voyager dog harness though, meaning the wrong size can lead to discomfort and rubbing. Still, there is a range of sizes, going as small as XXX-small – so small it could even fit a cat! Just be aware that you might need to round up if you're between sizes because they run small.
Pros
Affordable
Lightweight and breathable
Machine washable
Easy to put on
Secure fit
Huge range of color options
Cons
Sizes run small
No adjustment options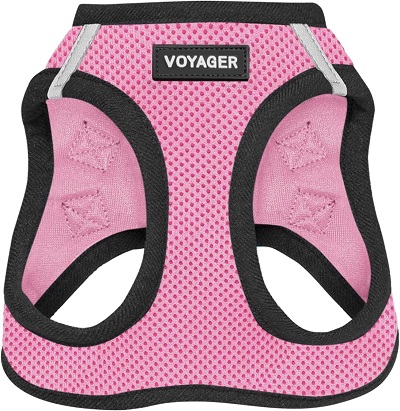 Voyager Step-In Air Dog Harness
The Price of "Voyager Step-In Air Dog Harness" varies, so check the latest price at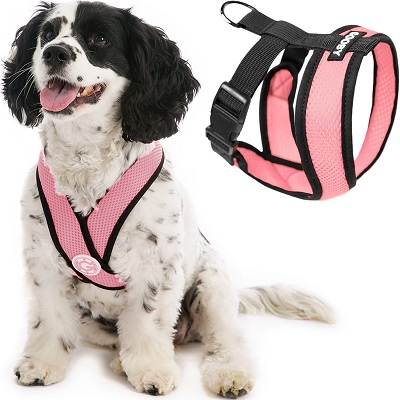 Like other best harnesses for dachshunds, Gooby's Comfort X dog harness is made from a soft polyester mesh to keep your dog cool and comfortable even when it's warm outside.
However, its comfort goes one step further by including microsuede trimming on its edges to reduce any risk of rubbing or skin irritation.
It's fairly durable too. Feel free to throw it in the washing machine to clean it, and the double metal D-rings keep the leash firmly attached. However, the material is noticeably thin and might rip when faced against a particularly aggressive puller.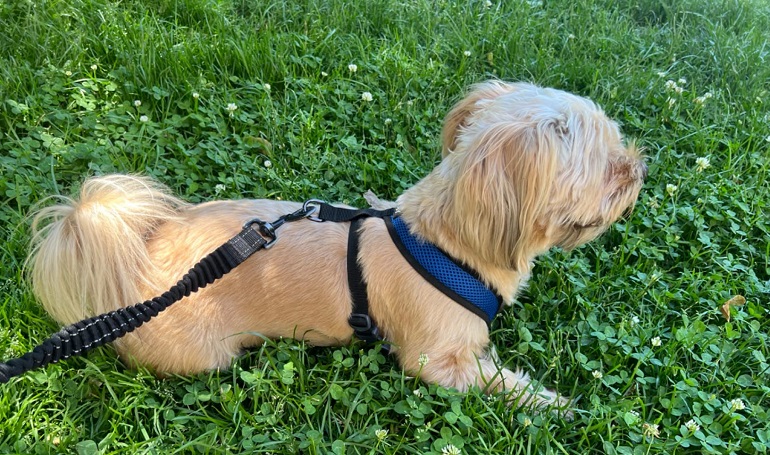 However, aside from the impressive range of colors, it's Gooby's design that makes this dog harness stand out. More than just your average over-the-head harness, this boasts Gooby's patented choke-free X-frame design.
Made especially for small dogs like dachshunds, it straps just below your dog's neck, reducing any stress on your dog's throat and spreading the pressure across their shoulders and chest to keep them safe and comfortable.
Pros
Easy to put on
Machine washable
Lightweight and comfortable
Double D-rings for durability and security
Cons
Thin material prone to ripping
Sizes can be on the small side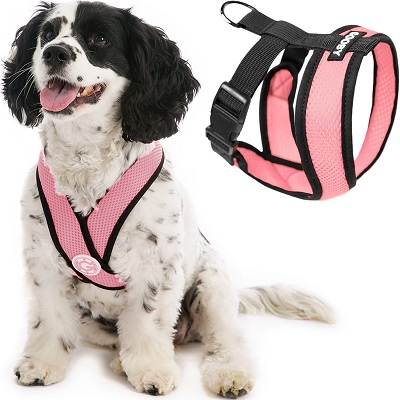 Gooby Comfort X Head in Harness
The Price of "Gooby Comfort X Head in Harness" varies, so check the latest price at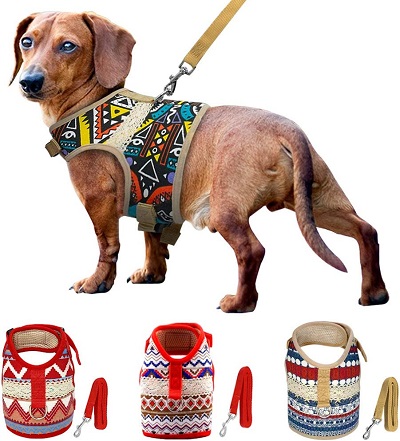 Not only is a matching harness available for each Muttitude harness, but each harness actually comes with a free matching 4-foot leash! And it's something we hugely recommend since these designs are so impressive, it's worth showing them off as much as possible.
The Muttitude dog harness is incredibly decorative, with even more colorful designs than Christmas jumpers! As part of their exclusive World Designs Collection, each style is rustic with bright and vibrant colors alongside intricate patterns.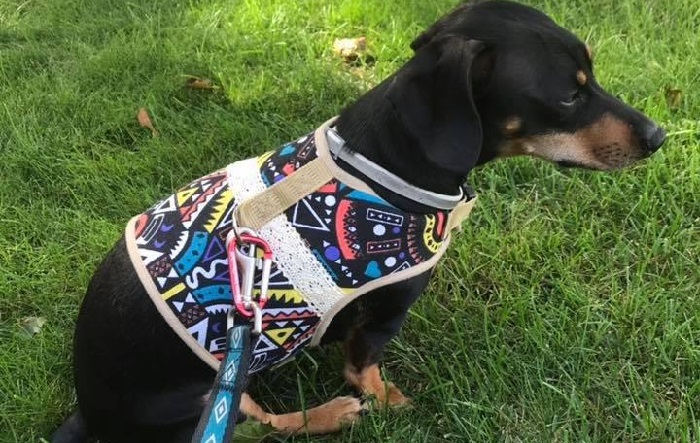 But although it's fashionable, it's still functional and comfortable. The interior is lined with soft mesh and is fully machine washable. And you can count on a secure fit as well, thanks to its adjustable double buckle and heavy-duty hook and loop fastener.
Just be aware that this dog harness is made with small dogs in mind. There may be four sizes, ranging from small to X-large, but even the biggest size isn't suitable for dogs over 20lbs.
Hint: X-large is the recommended size for dachshunds!
Pros
Comfortable interior
Decorative designs
Secure fit
Machine washable
Comes with matching 4-foot leash
Cons
Not for dogs over 20lbs
Patterns might be too loud for those who want a simple style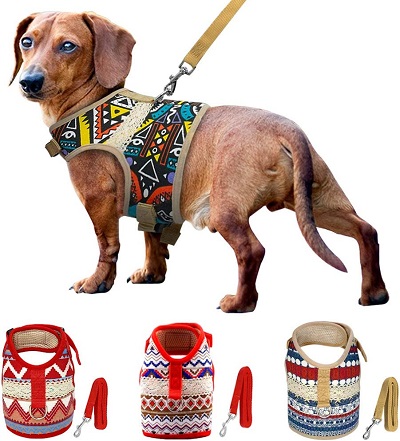 Muttitude Dog Harness
The Price of "Muttitude Dog Harness" varies, so check the latest price at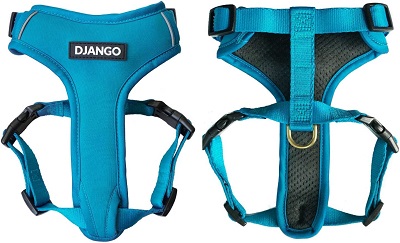 DJANGO is a family-owned business run by Steph and Mike in the USA. Together, they design high-quality products for dogs who love exploring the world with their humans – and all inspired by their very own dog, Django, who's followed them on adventures from living in New York to honeymooning in Europe.
And Django is a dachshund himself, so Steph and Mike know the challenges you face when buying dog harnesses for dachshunds!
With a range of nine colors, this is a simple but stylish harness that comes with a matching leash. The design even makes it easy to put it on and off with dual side-release buckles; just pull the harness around your dog – you don't have to fiddle and manhandle their legs at all.
Since it's made specifically for adventurous pups who like exploring outdoors, durability is a priority. Made of neoprene, the harness is weather-resistant and fully waterproof. It also boasts a reflective trim for visibility in the dark and a sturdy brass D-ring as a leash attachment.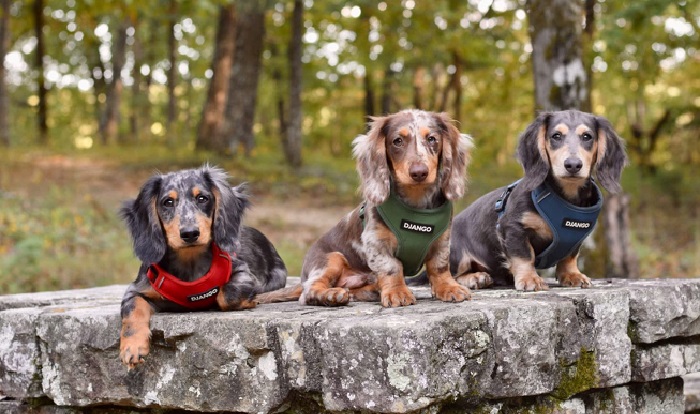 Despite being so durable, it's still a lightweight harness with padded neoprene and soft custom webbing for the most comfort possible. The breathable mesh lining keeps your dog comfy and cool, while the narrow chest plate avoids chafing around your dog's armpit.
Although there are only three sizes available, it offers four points of adjustment on the neck and chest for a perfect fit.
Pros
Very durable
Adjustable
Reflective strips
Lightweight and comfortable
Range of colors
Cons
Expensive
Only three sizes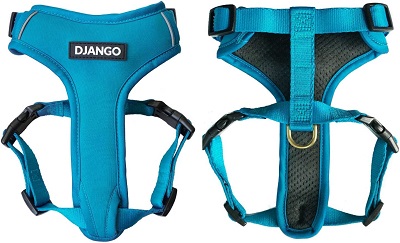 DJANGO Adventure Dog Harness
The Price of "DJANGO Adventure Dog Harness" varies, so check the latest price at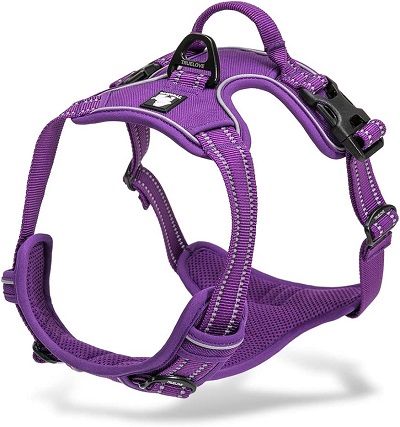 Inspired by a Rhodesian Ridgeback called Chai, Chai's Choice was founded in 2014 by a veteran who traded the navy for animals. Now, Chai's Choice makes some of the top-rated products listed in Canine Journal.
Their premium outdoor adventure harness is highly adjustable, with several points of adjustment to help you find a custom fit. While there is elasticity in the girth to make this easier, this can result in some clever dogs finding a way to wiggle out of it.
The exterior is stylish but durable, made from scratch-resistant Oxford material. It might not survive when faced with a particularly intense puller, but should be fine with a dachshund! Its lightweight Duraflex buckle makes it more secure, while the 3M reflective material boosts its visibility so you can be seen at night.
If you have a particularly energetic dachshund who doesn't stop pulling on the leash, you can take advantage of its design as a no-pull dog harness with two leash attachments. The D-ring on the back is for a more traditional style of walking, while the no-pull O-ring one on the chest discourages pulling by turning the dog back to you.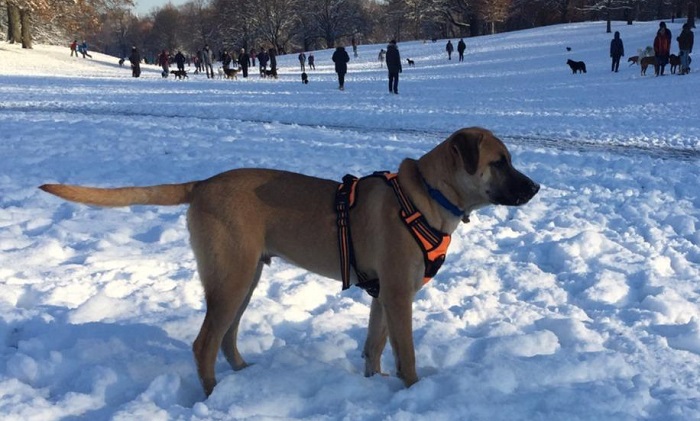 It should be comfortable for your pup thanks to the lightweight and breathable mesh padded with a soft sponge. Not only is this comfier, but it stops the straps from digging into your dog's skin when they pull. Its chest piece is particularly padded to help distribute pressure from the neck to the chest and shoulders.
There's a nice range of nine colors to choose from, as well as five sizes from X-small to X-large. However, if your dog fits between sizes, it's wise to opt for a smaller one since the sizes can run on the big side.
Pros
Dual clips to discourage pulling
Reflective
Highly adjustable
Range of colors
Lightweight and comfortable
Cons
Can be too elastic to keep dog secure
Not for strong pullers
Sizing can run big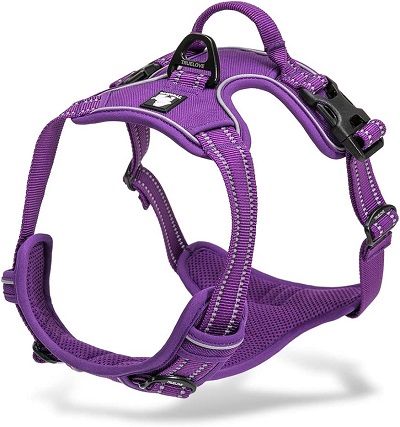 Chai's Choice Premium Dog Harness
The Price of "Chai's Choice Premium Dog Harness" varies, so check the latest price at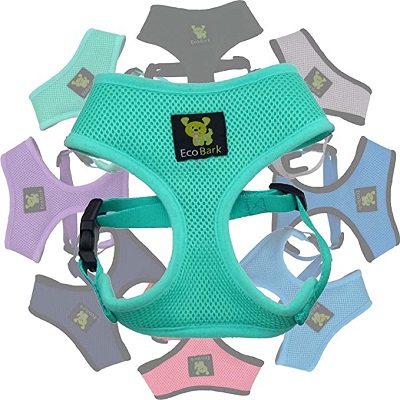 EcoBark is confident that this is the most comfortable harness your dog will ever wear… Well, we don't know for sure if that's 100% true, but it's certainly likely. With double padding and a breathable mesh, this is one of the softest dog harnesses for dachshunds in their collection.
To make it even comfier, the material is flexible enough to bend with your dog's movement and is combined with their anti-rub technology to stop chafing and rubbing against your dog's legs.
Even if you tug with the leash, its no-choke design protects their neck and has extra plush piping around the neck hole for more comfort and safety.
Despite its impressive level of comfort though, it's still a very durable harness. It uses double-stitching for added strength, especially surrounding the leash attachment point on the back.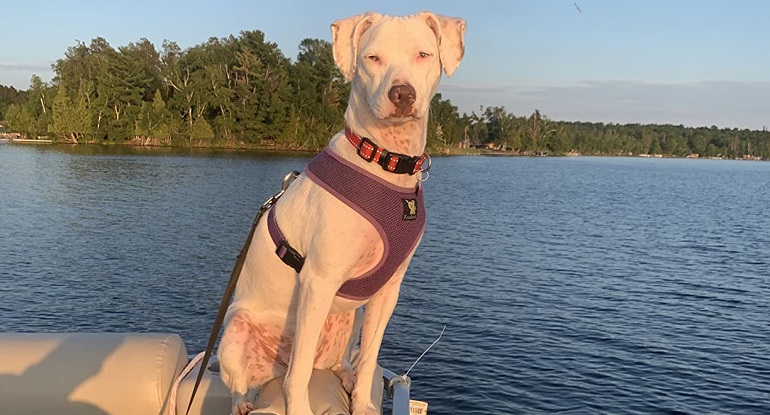 The harness does include an adjustable strap to help find a snug fit. But the best part is that it's made from recycled water bottles, so you can be sure that you're doing your bit for the environment. However, there's sadly no adjustable strap for the neck hole.
Still, with the right size, that shouldn't matter too much. As well as a huge range of colors, there are six sizes, from X-small to XX-large. EcoBark is certain that with the right size, the harness is escape-proof. Just make sure to measure carefully since some customers have difficulty getting the right size.
Pros
Affordable
No-choke design
Durable
Ecofriendly
Huge range of colors
Cons
Can't adjust size of neck hole
Sizes can run too small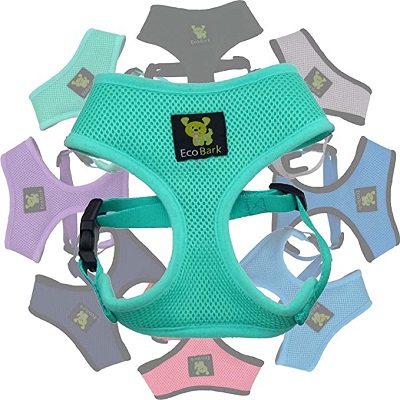 EcoBark Dog Harness
The Price of "EcoBark Dog Harness" varies, so check the latest price at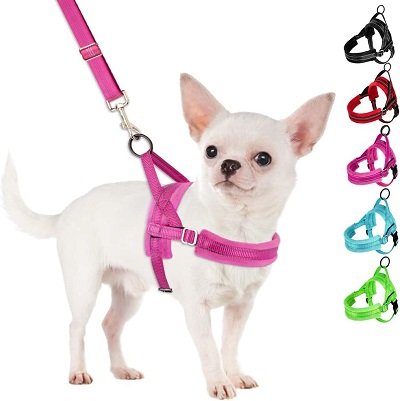 SlowTon's harness for pulling is a simple one to put on and off, only requiring you to use one quick-release buckle on your dog's stomach; you'll have your pup ready for a walk in seconds!
It's even easier with the right size, and there are adjustment points on the neck and chest to find the best fit. Fortunately, there are five sizes, but a limited choice of colors to choose from.
The vest-style harness is soft and made from a breathable mesh. It includes padding on the neck and chest straps, wrapped by a particularly soft flannelette to reduce any risk of chafing.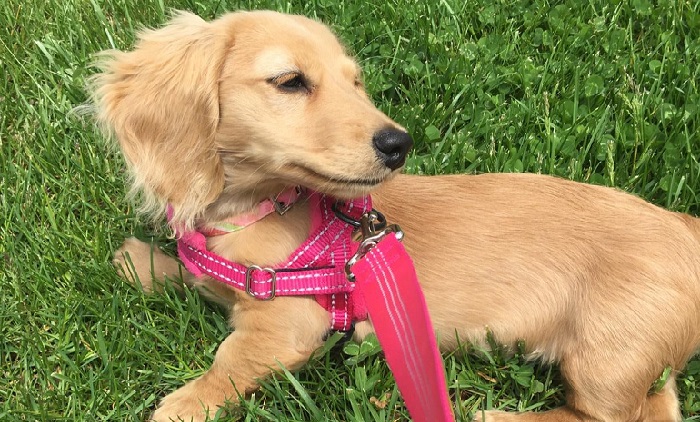 There's even velvet padding for extra comfort, as well as a no-choke design to distribute any strain from pulling. But fortunately, this is a no-pull dog harness, so thanks to the no-pull front leash attachment, pulling shouldn't be too much of a problem.
You'll even get a free 4-foot leash that comes with it. Just like the harness, the leash has reflective stitching, maximizing your visibility for any late-night walks you might go on. It's made from durable nylon as well as a bungee strap that reduces any stress from pulling. There's even a 360-degree rotation to reduce any risk of tangling.
Pros
Lightweight but durable
Very comfortable
Adjustable on chest and neck
Comes with matching leash
Easy to put on
Cons
Leash can be too big for small dog harnesses
Limited color choice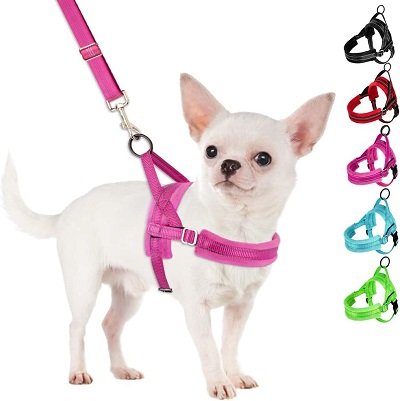 SlowTon No-Pull Dog Harness
The Price of "SlowTon No-Pull Dog Harness" varies, so check the latest price at
Buyer's Guide: Things to Consider Before Purchasing Dog Harnesses for Dachshunds
When you're looking for the best harness to strap your dachshund in, there are a few things you need to keep in mind. Ideally, you want to find the right fit and material to suit them.
Fit
It's important to ensure that whichever harness you buy for your dachshund fits your dog properly. First, make sure to measure your dog for a harness by measuring around its neck and chest, as well as the length from its neck to tail. You might as well do this while you measure for a dog collar. Even with the right size, it's wise to use adjustable straps to get the ideal fit. It needs to fit your dog snugly, but still allow full movement without any chafing.
Material
Dog harnesses tend to be made from similar materials, but it's important to make sure they're both soft and durable. Mesh is ideal to keep your dog cool in the summer but rips easily if it's not of high quality.Nylon is a relatively inexpensive material, easy to clean, and still very durable. As a result, nylon is a very popular choice for harness materials.
Conclusion
Dachshunds can be adventurous little pups when given half a chance. They're full of life and make the perfect companions on any adventure… but for them to join you on your outings, they need to be well-equipped.
Finding the right tactical harness can be a challenge at the best of times, but with a dachshund's unique body shape, it can be even harder for them.
Still, there are options open to you; with any of these dog harnesses around your fur baby, they'll be well-prepared for the adventure of a lifetime.