Disclaimer: The information provided in our articles is for educational purposes only and should not be considered a substitute for professional veterinary advice. It is essential to consult with a veterinarian before starting any CBD products for your dog's health and well-being.
There's nothing worse for a pet owner than discovering their dog has cancer.
And I speak from personal experience! My cockapoo was barely a year old when she was diagnosed with cancer. I remember curling up with her on the floor, holding her tight, and crying as she licked my tears away. Fortunately, surgery was a success, and she's happy and healthy again. But I'm keenly aware that this might happen all over again.
Sadly, that's the price we pay for our beloved dogs to live longer. Something has to end their life eventually, and it's very often cancer. In fact, American Veterinary Medical Association, AVMA reports that almost half of all dogs over 10 will develop cancer.
So, if your pup has been diagnosed with cancer, just know that you're not alone… and there's something you can do to help them.
Cancer isn't necessarily the death sentence it sounds like, and it doesn't always have to be a painful experience for your pup, thanks to pet CBD oils. CBD oils are by no means a cure, but they can relieve symptoms of canine cancer, like inflammation, pain, anxiety, and nausea, so they can have an improved quality of life.
Best Overall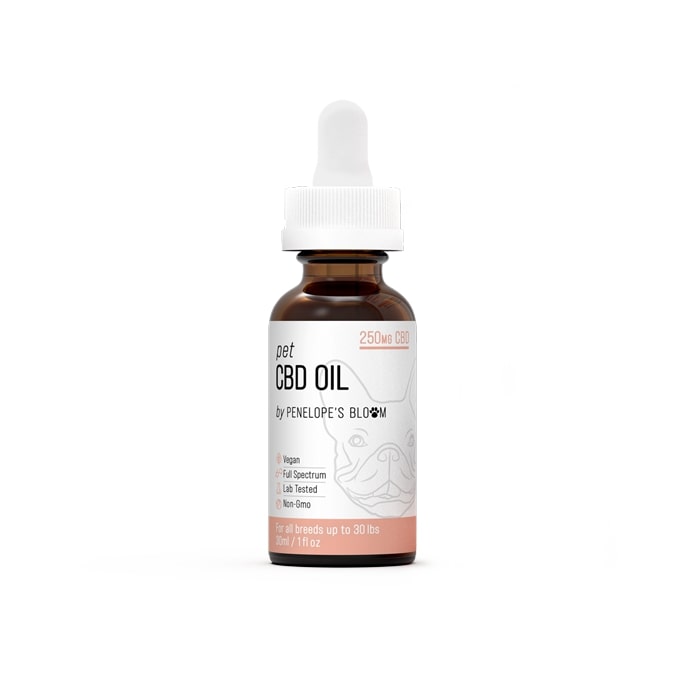 Penelope's Bloom
Active Ingredient: Full Spectrum Organic Hemp Oil 250 mg
Net Content: 30 ml
Honorable Mention
CBDistillery Pet Tincture
Active Ingredient: Hemp Seed Oil 600 mg
Net Content: 30 ml
Value for Money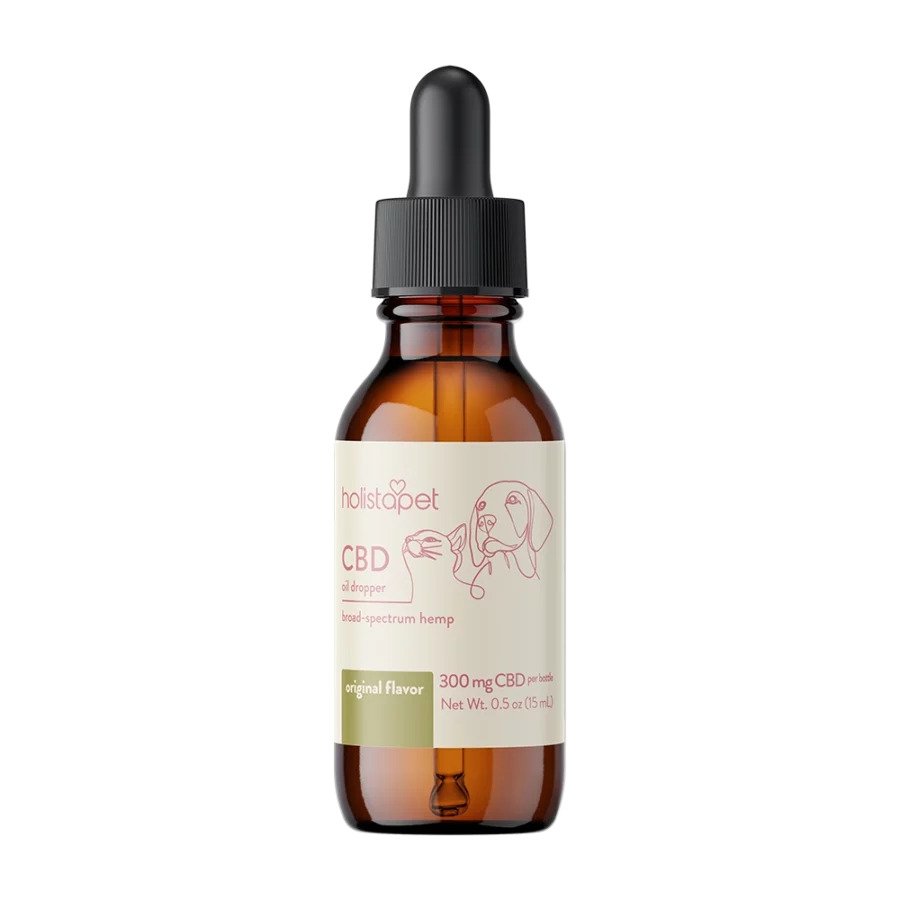 HolistaPet
Active Ingredient: Broad spectrum Hemp 300 mg
Net Content: 15 ml
Best All-Rounder
Honest Paws Well Oil
Active Ingredient: CBD from Organic Full-Spectrum Hemp Oil 125mg

Net Content: 30 ml
Best Variety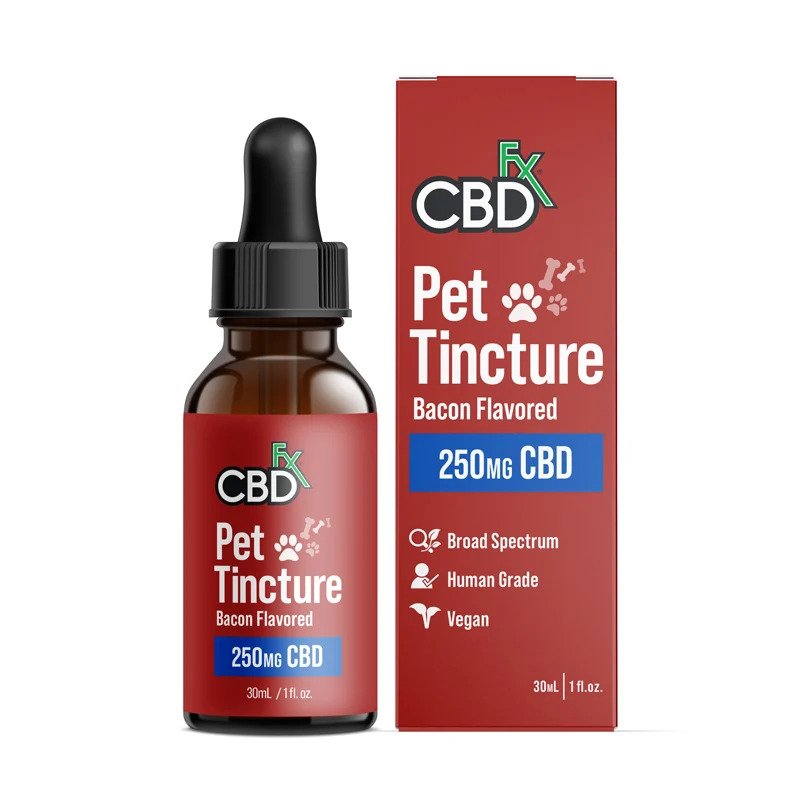 CBDfx
Active Ingredient: CBD-rich hemp oil 250MG
Net Content: 30 ml
Best Potency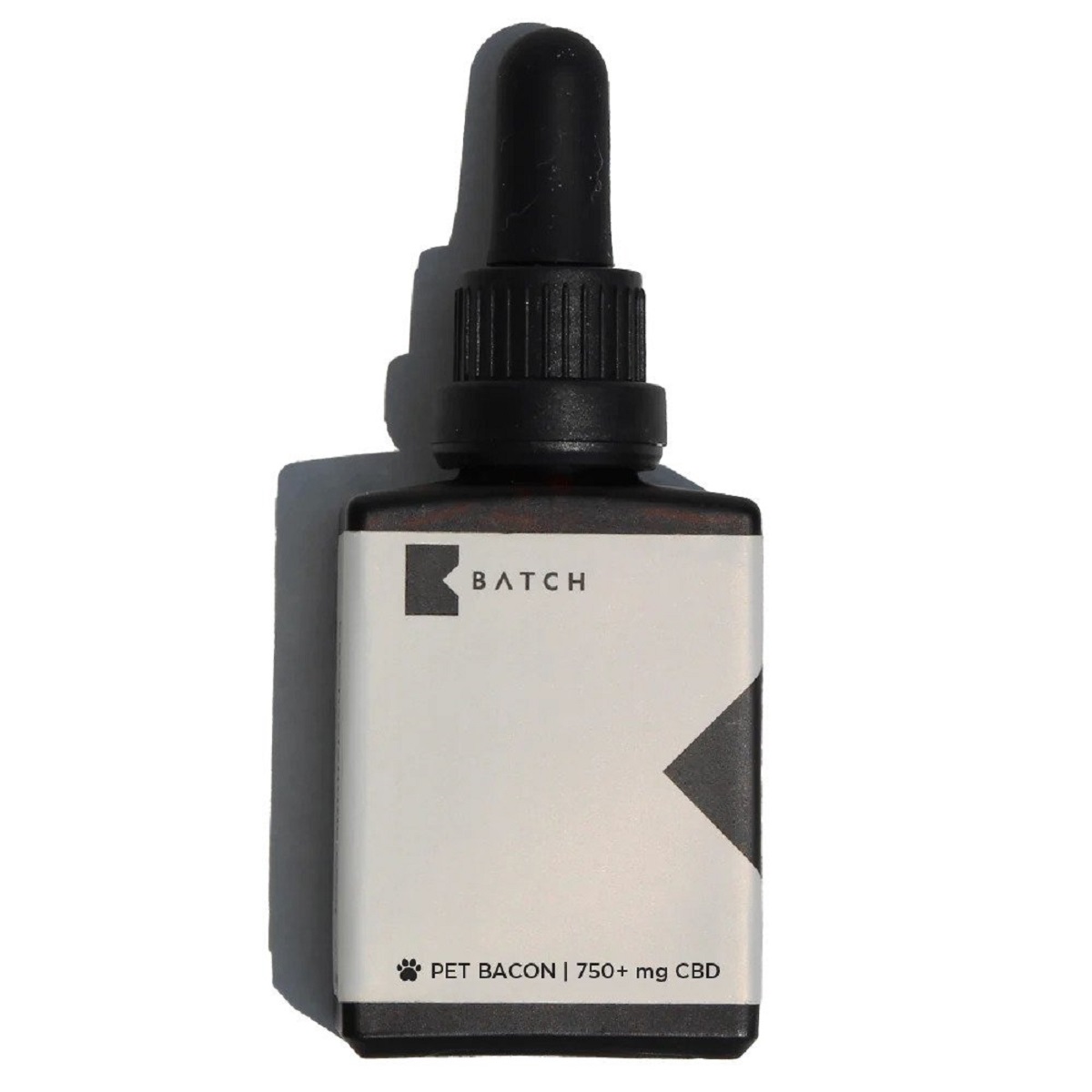 Batch CBD Oil
Active Ingredient: Raw Hemp Extract 750 mg CBD
Net Content: 30 ml
Best THC-free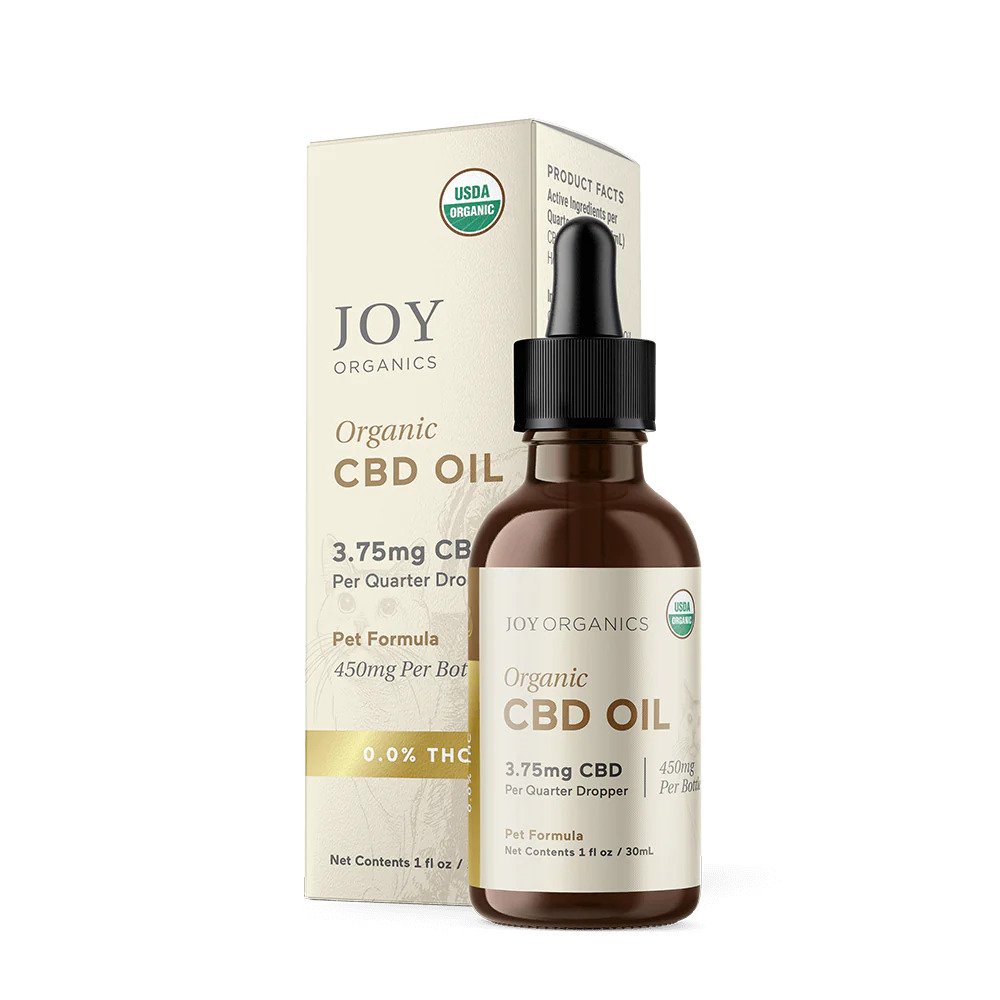 Joy Organics
Active Ingredient: Hemp extract 450 mg
Net Content: 30 ml
CBD Overview
When you hear about cannabidiol (CBD), you might assume it refers to marijuana for dogs. However, that's not the case, and there's much more to it than that.
Cannabis refers to two plants: hemp and marijuana. Oil from marijuana has higher levels of THC. This is the psychoactive substance that gets you high and happens to be toxic for dogs. But hemp, on the other hand, has very little THC, which is precisely why CBD oils for dogs are derived from this plant instead.
CBD is extracted from the hemp plant and made into an oil for easy absorption into your dog's bloodstream. It usually includes other hemp compounds, such as CBG, to aid inflammation and pain management, as well as CBC for its anti-tumor properties.
Oils that include specific active compounds are called "broad-spectrum," whereas oils that include all active compounds are called "full-spectrum."
A full-spectrum CBD oil is often considered more effective against inflammation due to the wide range of active ingredients. However, since dogs could be more susceptible to THC's toxic effects, many prefer to avoid it altogether and choose a broad-spectrum CBD oil instead. But keep in mind that any THC in a full-spectrum CBD oil for dogs is negligible and unlikely to hurt your pooch.
Best CBD Oil for Dogs With Cancer
There are many pet CBD oil brands out there. They can all alleviate pain and keep your dog happy for as long as possible, but since you want the best CBD oil for dogs with cancer, pick one of these recommended options.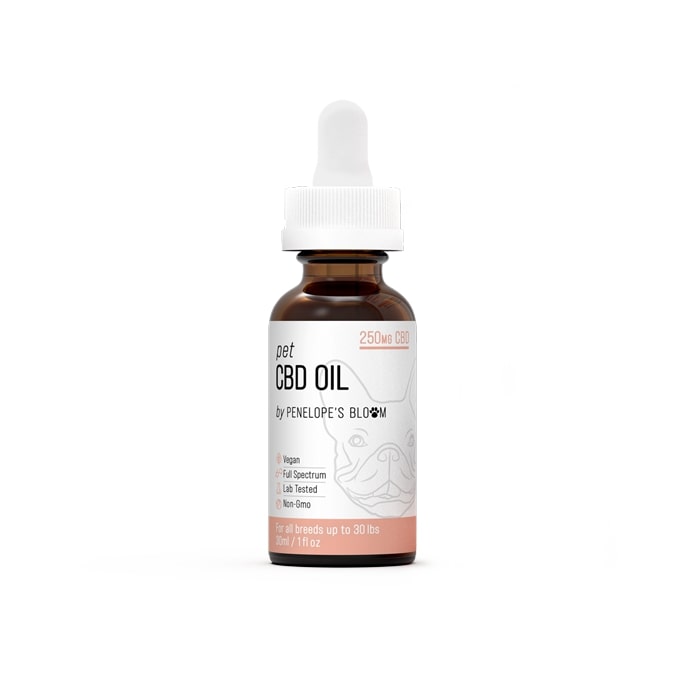 As a specialist in pet CBD oil, Penelope's Bloom is the best overall, with a decent price and high-quality oil. It was founded when a French Bulldog named Penelope needed natural alternatives to alleviate her pain after spinal surgery.
The hemp oil is infused with MCT oil (also known as coconut oil) both to give them energy and for its anti-inflammatory and anti-bacterial properties. There's even a dash of chamomile to further reduce inflammation and help your pup relax.
It's a full-spectrum CBD oil from organic hemp in the US with a range of cannabinoids, including CBD and CBG, to help with any issue your dog might suffer from.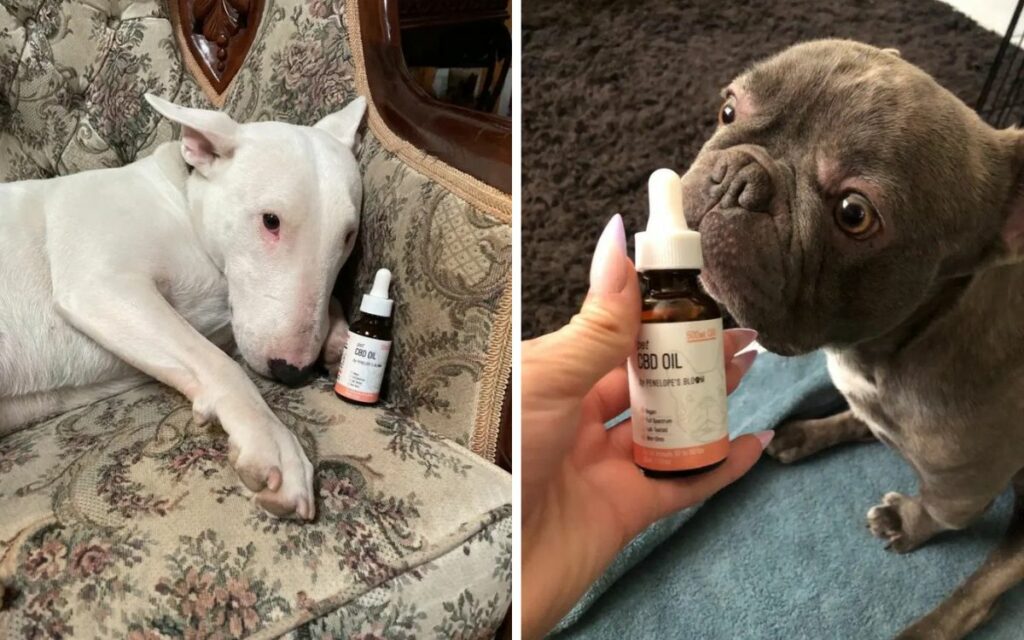 Penelope's Bloom pet CBD oil has been third-party tested to ensure safety, potency, and effectiveness. Its fast-acting formula helps anxious or stressed dogs relax quickly and improves mobility issues, reducing inflammation and lubricating the joints to help with daily activity.
It comes in a range of strengths (250mg, 500mg, 750mg, and 1000mg) and has plenty of glowing customer reviews, raving about how anxious and agitated pups are now calmer and older dogs are more active again.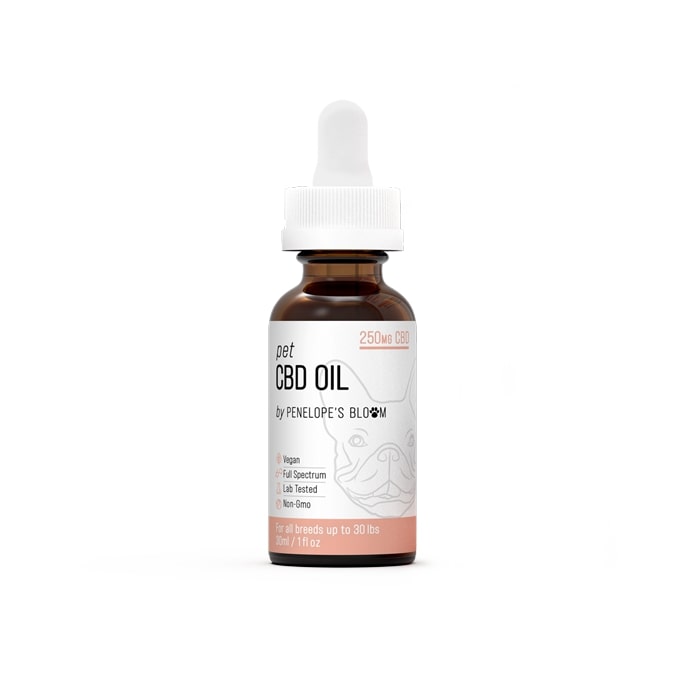 Penelope's Bloom
The price of "Penelope's Bloom" varies, so check the latest price at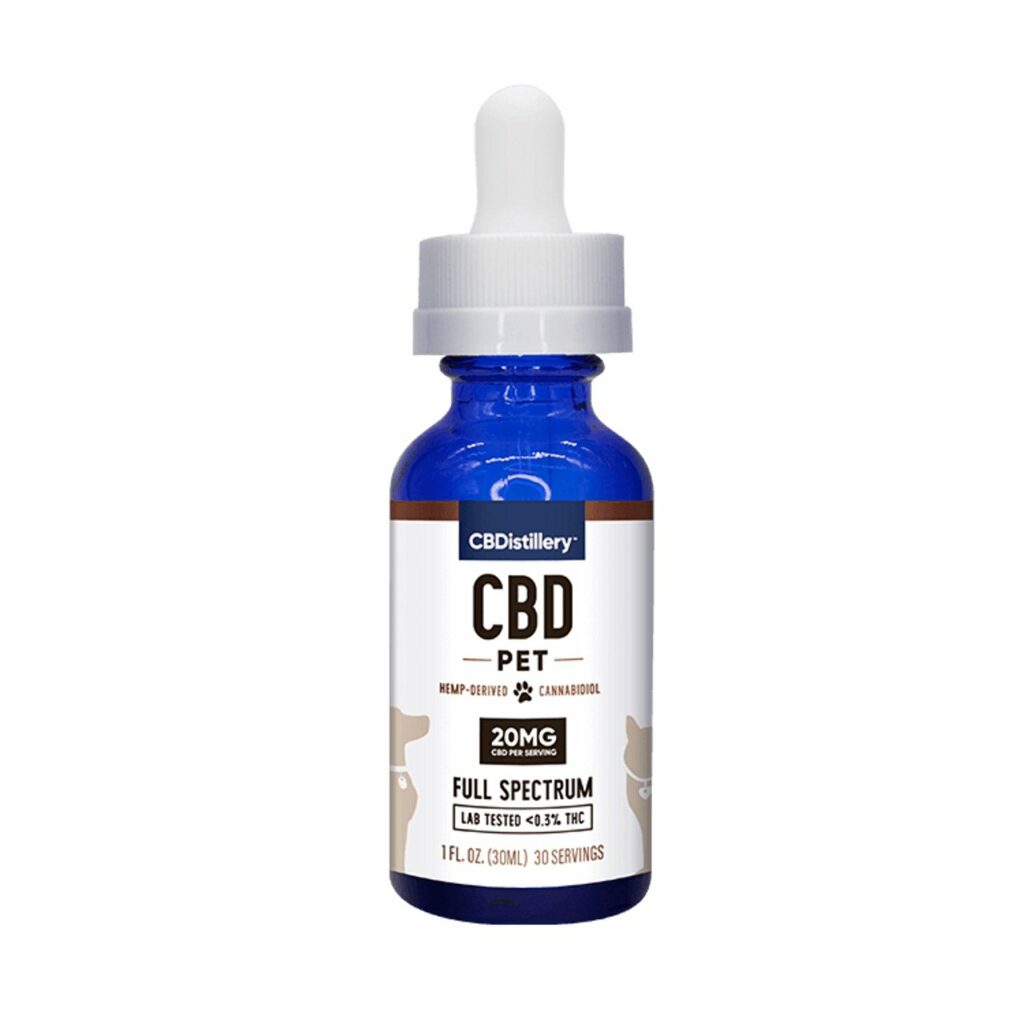 CBDistillery's mission is to provide an alternate path to a healthy and balanced life for everyone – including dogs!
Their hemp oil is another effective option at a very reasonable price. The CBD oil is extracted from US-grown hemp with CO2 and blended with hemp seed oil by their expert botanist before being third-party tested to ensure quality.
It's effective in helping your dog overcome a range of health issues, both general ones and ones related to cancer. It aids digestion, supports hips and joints, and provides pain relief and relaxation. Customers are particularly pleased with how it relaxes both grumpy and hyperactive dogs alike.
CBDistillery offers a choice of 150mg and 600mg individually but also includes 1000mg or 2500mg when bought as a pack.
CBDistillery Pet Tincture
The price of "CBDistillery Pet Tincture" varies, so check the latest price at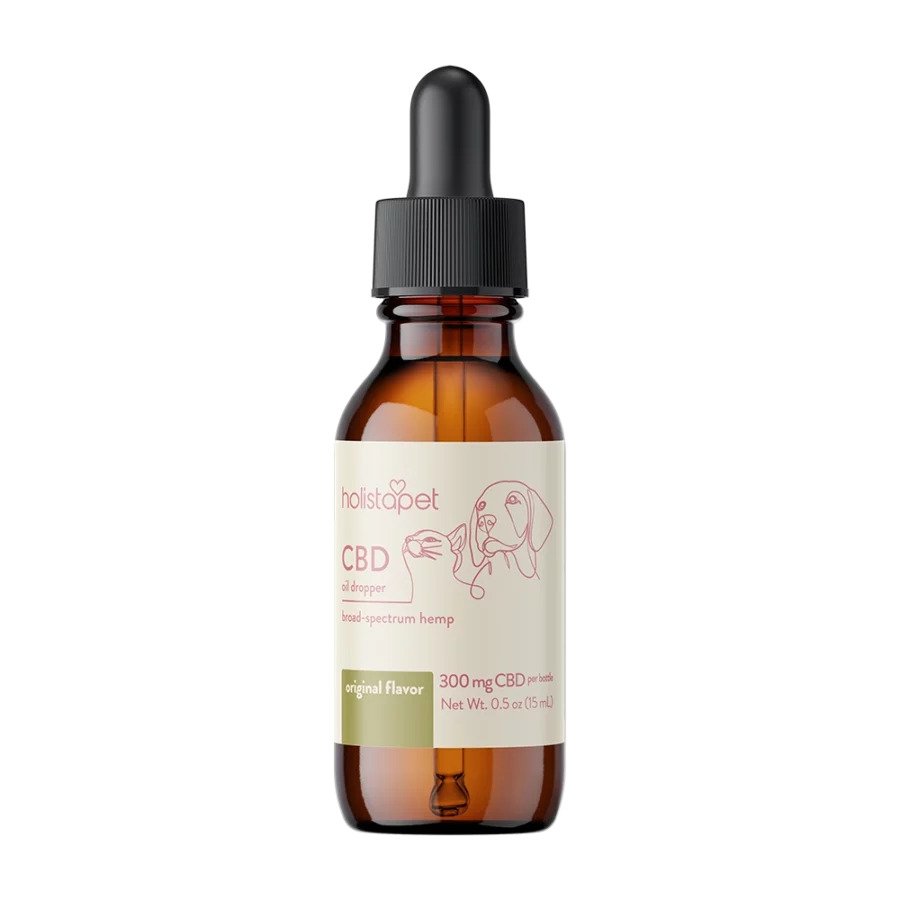 HolistaPet recognizes dog owners' need to give their pets long, healthy lives and has become a CBD industry leader, helping over half a million dogs across the US in just five years.
HolistaPet CBD oil offers good value for money and targets numerous problems. As a versatile option, it helps your dog with more than just cancer. It supports the joints and reduces inflammation and pain, but is also beneficial for their skin and fur and can even calm them down in thunderstorms or other stressful situations.
Safety is HolistaPet's primary concern. All CBD products are made by CO2 extraction – the cleanest method available. Blended with non-GMO hemp seed oil and third-party lab tested, HolistaPet CBD oil for dogs is THC-free, broad-spectrum, and all-natural.
There are five dosages to choose from: 150mg, 300mg, 600mg, 1200mg, and 3000mg. This wide choice should include something to suit any size of dog. Customers are delighted that anxious dogs are calmer and old dogs suffering from illnesses like arthritis are able to go on long walks again.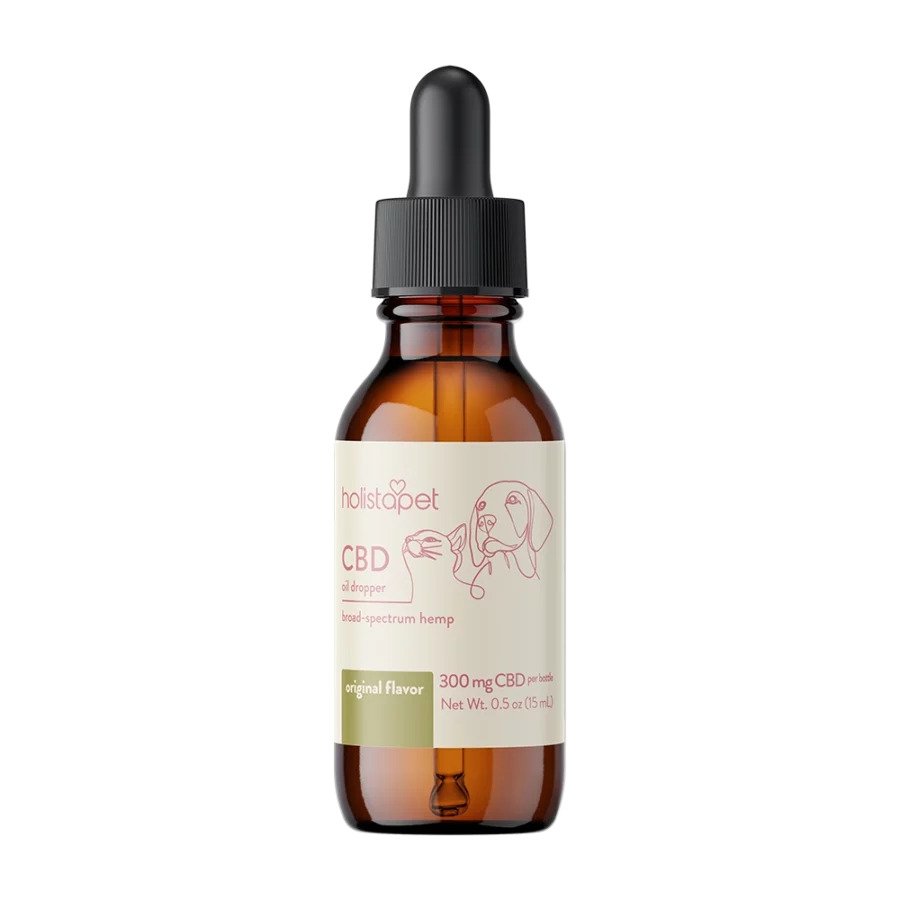 HolistaPet
The price of "HolistaPet" varies, so check the latest price at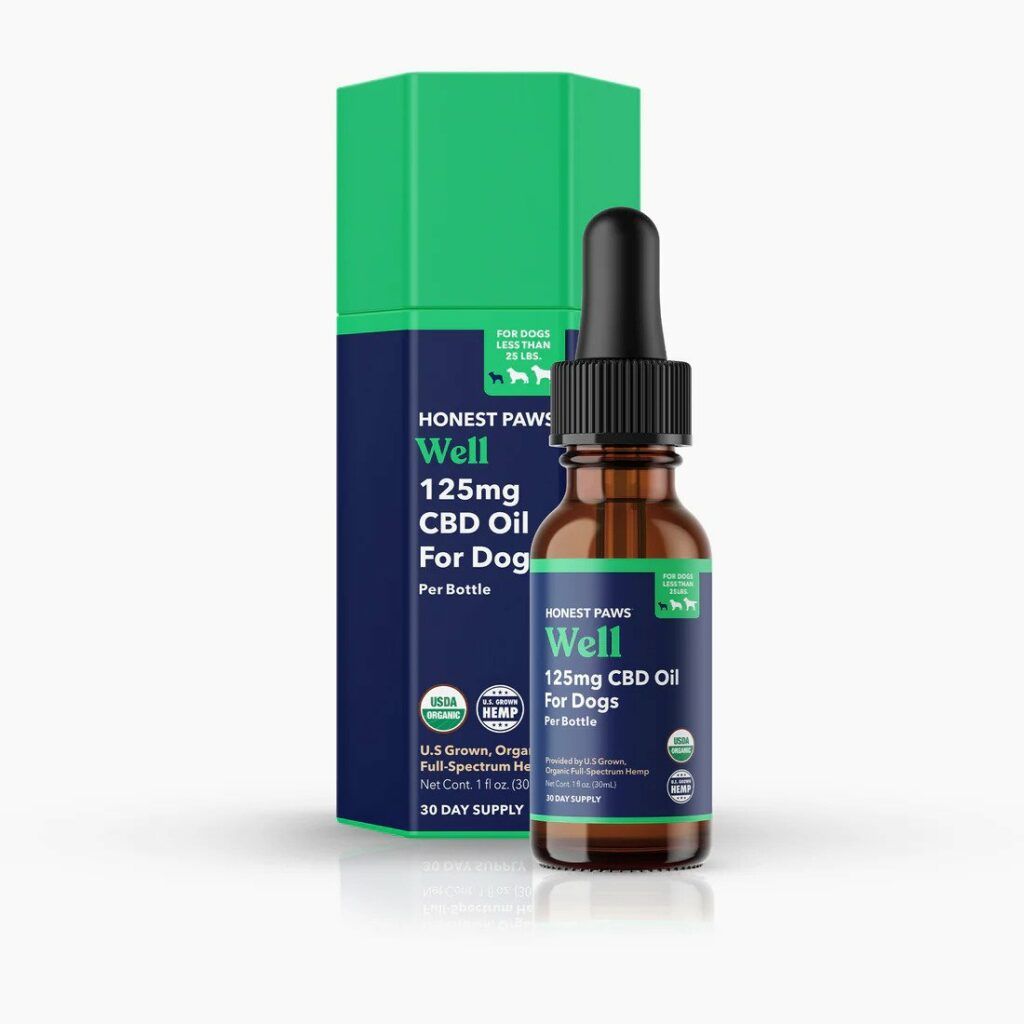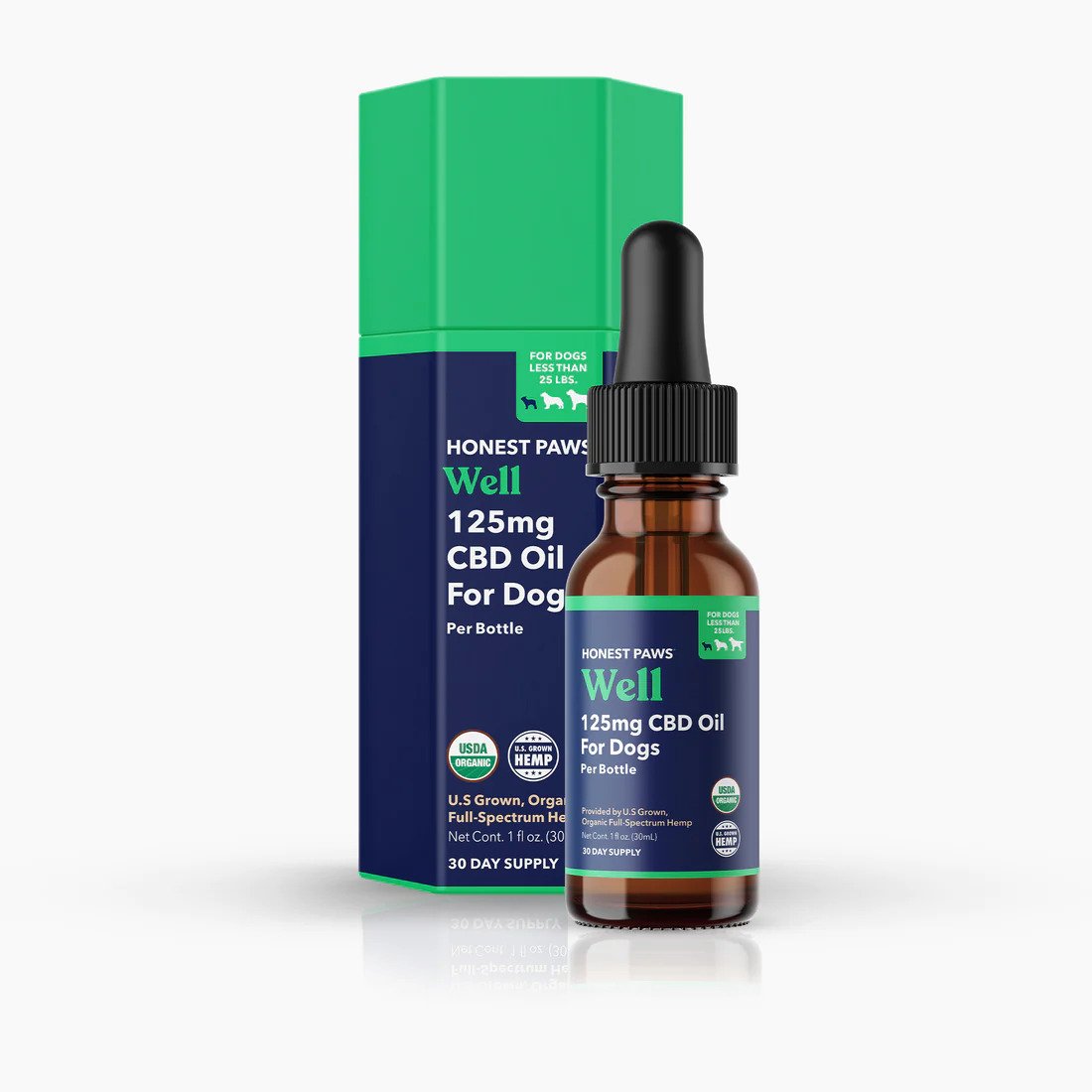 Honest Paws is a team of animal lovers dedicated to natural solutions for pets' health. It began when the founder's dog Baby Rose faced a life of side effects from a medication that wasn't even guaranteed to work. After discovering CBD oil, the condition disappeared, and they saw the opportunity to share CBD oil with the world, no matter the problem.
Honest Paws offer three different CBD oils: Mobility, Well, and Calm. Mobility helps dogs with joint pain, whereas Calm is for hyperactive dogs with difficult behaviors. But Well is ideal to support dogs with cancer.
Well gives your dog cognitive and immune support to give their body an extra push. It's ideal for dogs who are ill or suffering from illness, keeping their immune system healthy and their brain ticking over. It's a full-spectrum CBD oil with all the cannabinoids you need for maximum effect in reducing inflammation from cancer.
Honest Paws is a well-known brand that supplies CBD oils to cats and dogs. All oils are made in the USA with organic hemp and third-party tested for safety. They offer four strengths (125mg, 250mg, 500mg, and 1000mg) and boast over 5,000 reviews from customers satisfied that the oil helped their dogs' coats and mobility, making them seem younger and healthier again.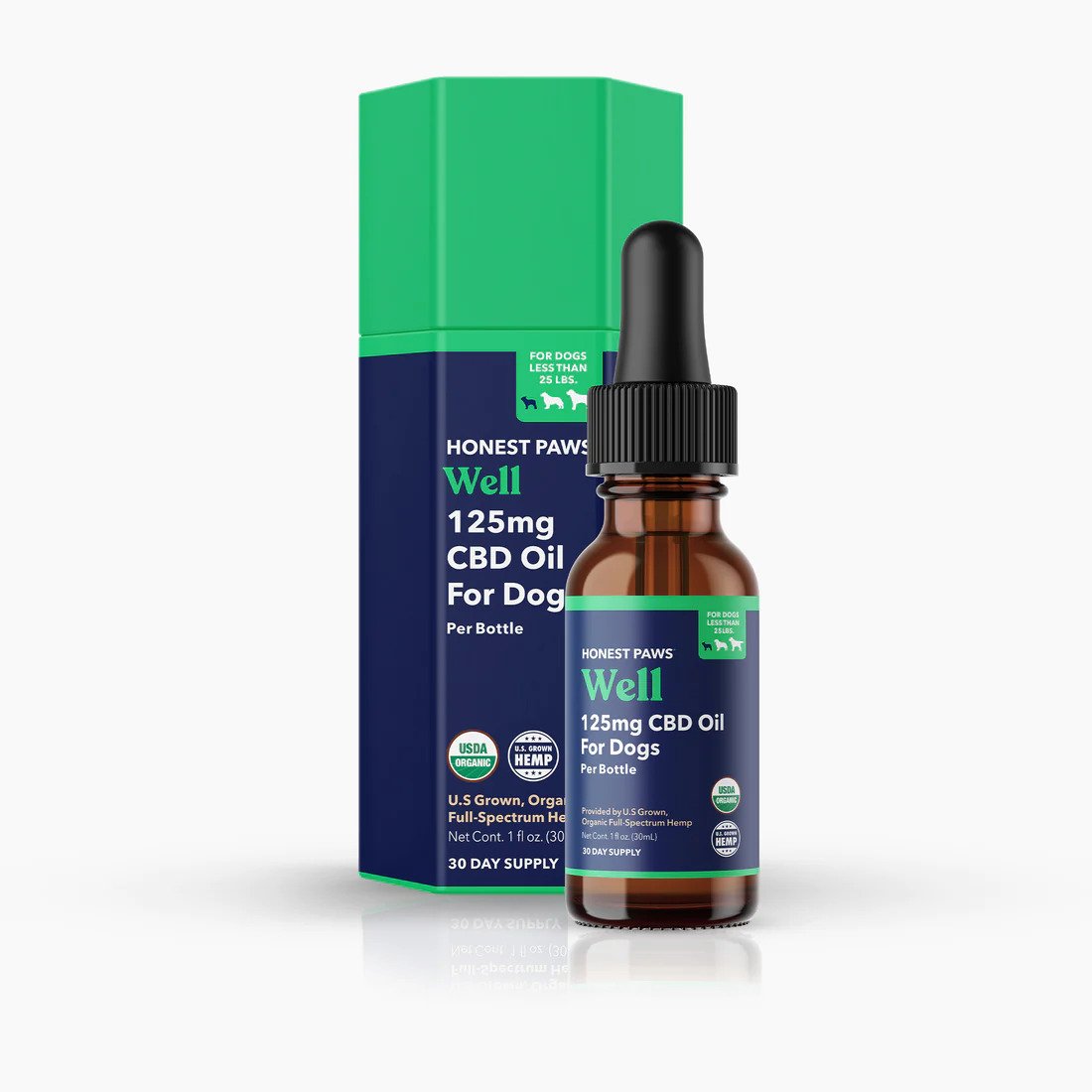 Honest Paws Well Oil
The price of "Honest Paws Well Oil" varies, so check the latest price at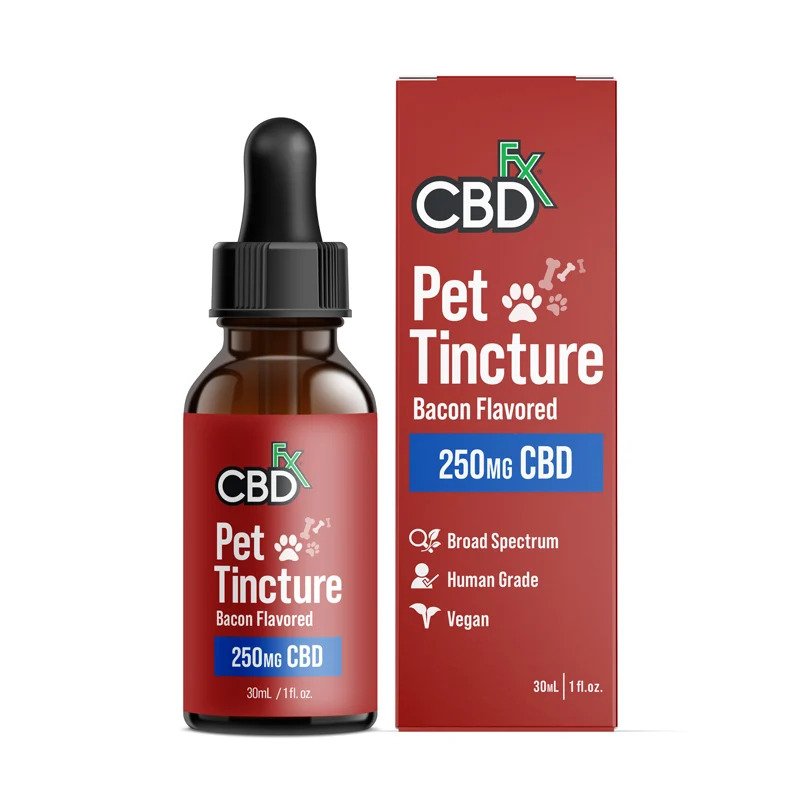 CBDfx has been making splashes recently, featured in Yahoo News, Forbes, and Rolling Stone.
CBDfx's oil is made in the USA and sourced from pesticide-free hemp grown in Kentucky. The CBD is extracted with CO2 and made into a broad-spectrum oil. There are four strengths (250mg, 500mg, 1000mg, and 2000mg), each blended with coconut oil for additional health benefits, as well as creams, balms, gummies, and edibles.
But best of all, if your dog is fussy and insists on only eating something tasty, CBDfx offers two delicious flavors for your dogs: bacon and chicken, to satisfy your pup's flavor cravings while relieving them of pain and discomfort. CBDfx may be a more costly option, but if your pooch enjoys the taste and it helps their fight with cancer, isn't it worth it?
CBDfx offers good value for money and has hundreds of happy customers with old and sick dogs who are becoming more energetic thanks to the oil. It's easy to administer, too, because of how tasty it is!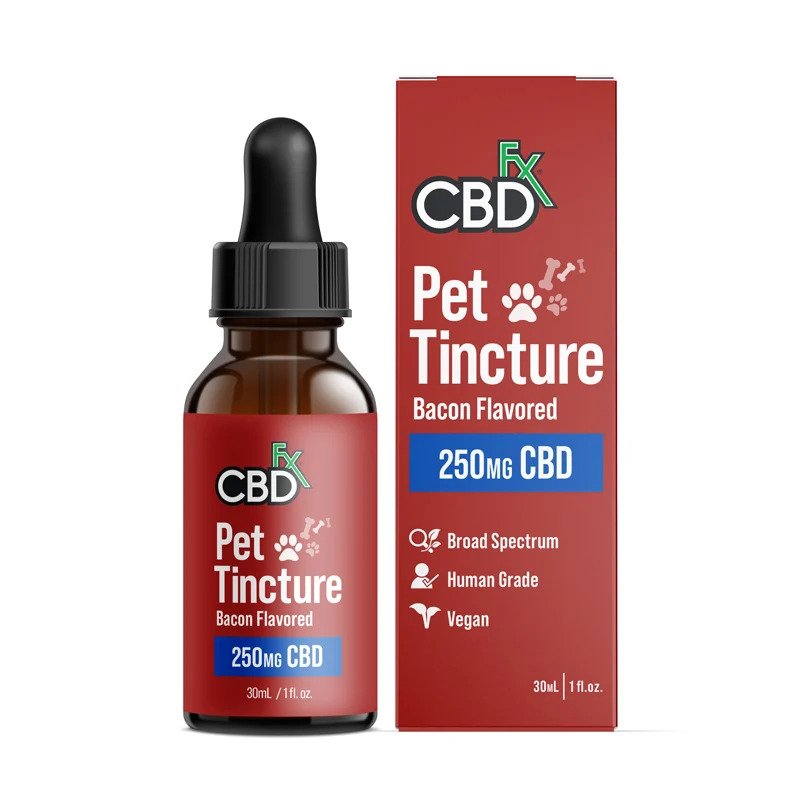 CBDfx
The price of "CBDfx Oil" varies, so check the latest price at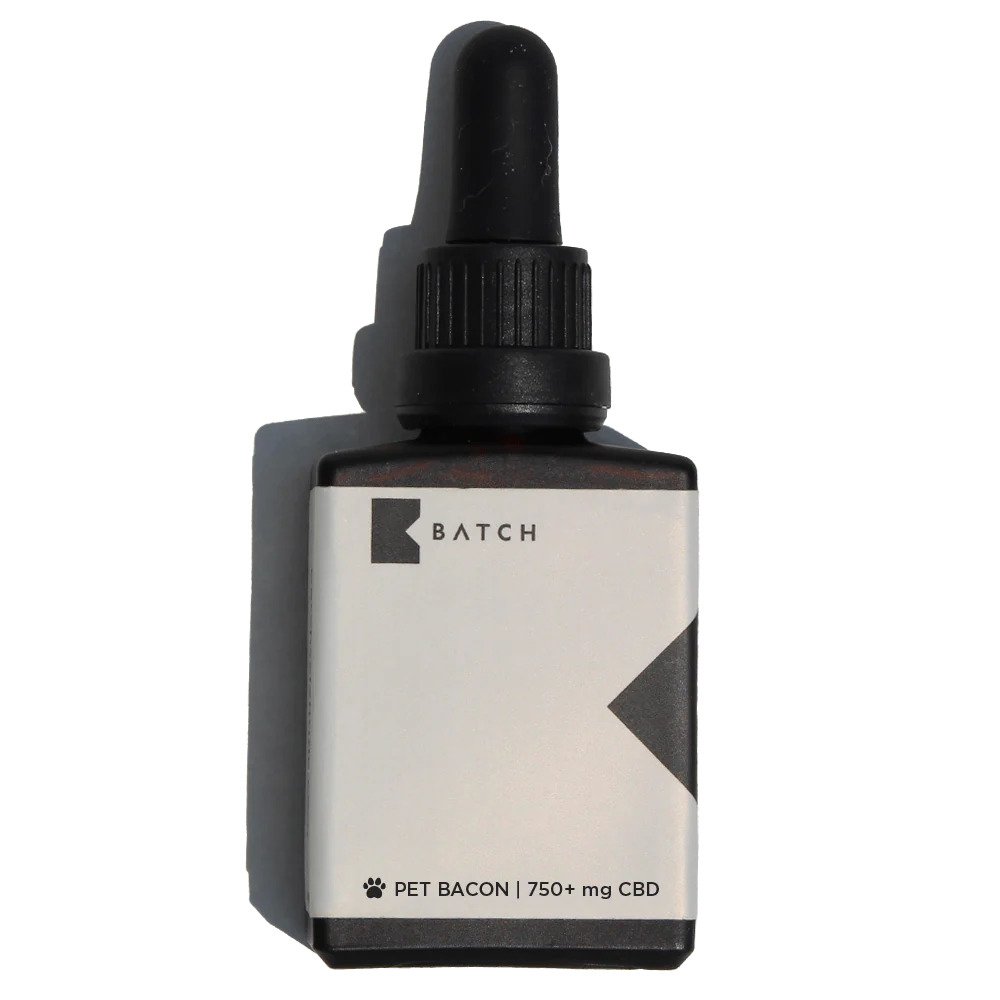 Batch CBD Oil only launched in 2020, but that doesn't mean you should overlook this option. Their CBD dog treats and oil are made from non-GMO hemp grown in Wisconsin and third-party tested for safety and effectiveness.
The in-house formula specialists produce a terrific full-spectrum CBD formulation. The oil is manufactured in a controlled environment by qualified engineers who blend it with MCT as a carrier oil to make it easier to digest.
The result is a premium CBD oil that may come at a higher price, but they're so confident your pooch will love it that they offer a 30-day guarantee. Although this oil only comes in 750mg, its full-spectrum formula is nevertheless hugely effective in relieving pain in dogs with cancer.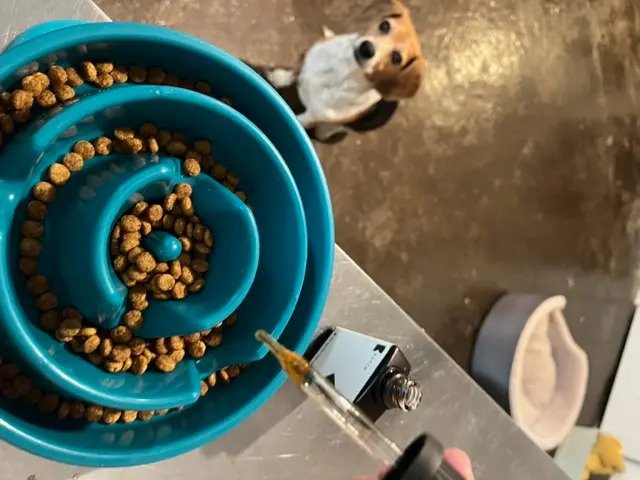 Don't be worried if your dog is a fussy eater, though. Batch CBD oil for dogs comes in two added flavors: salmon and bacon. No matter your pup's preferences, they're bound to like one of them!
Batch CBD Oil has numerous customers who have reported great improvements in their dogs' health, alleviating some of the effects of both arthritis and cancer.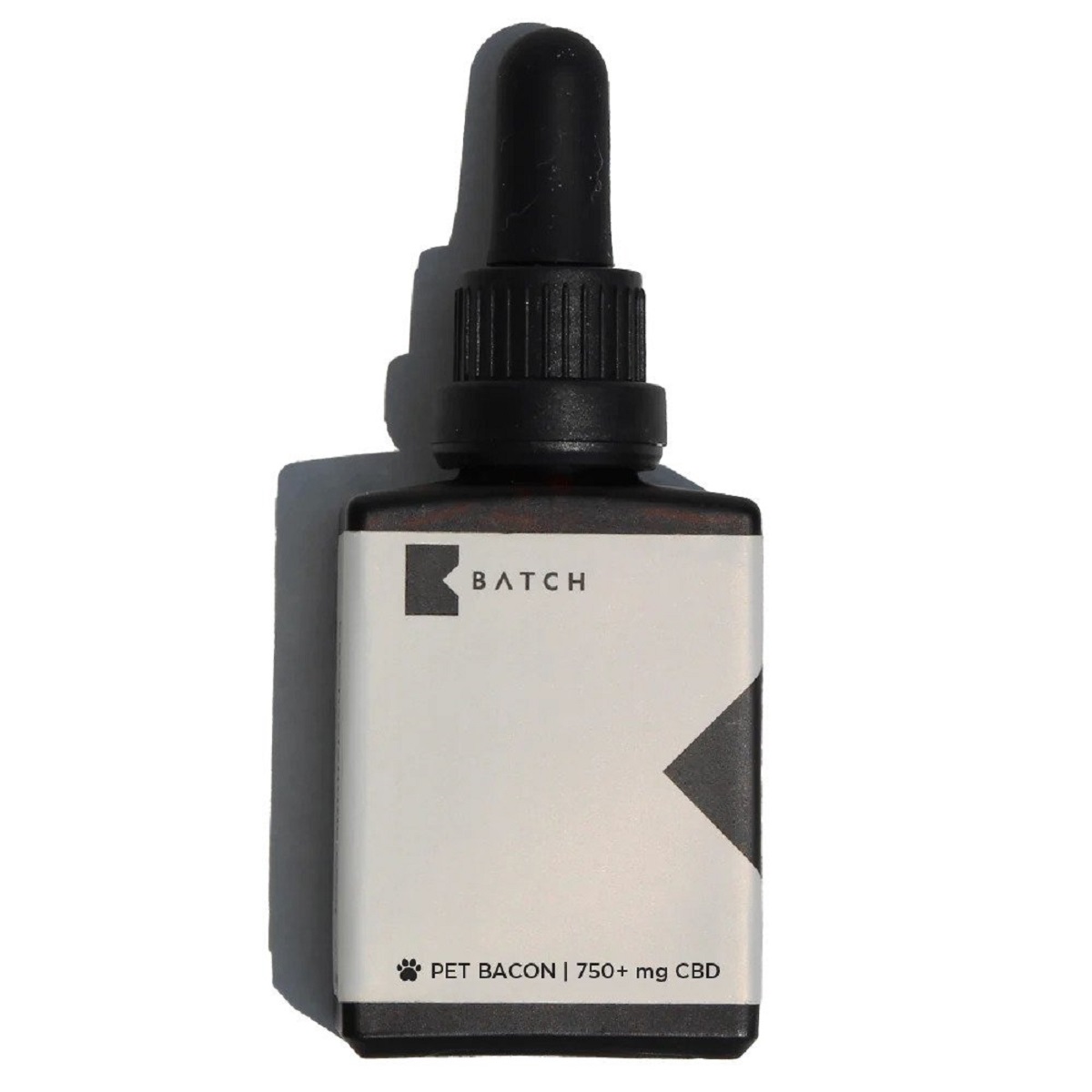 Batch CBD Oil
The price of "Batch CBD Oil" varies, so check the latest price at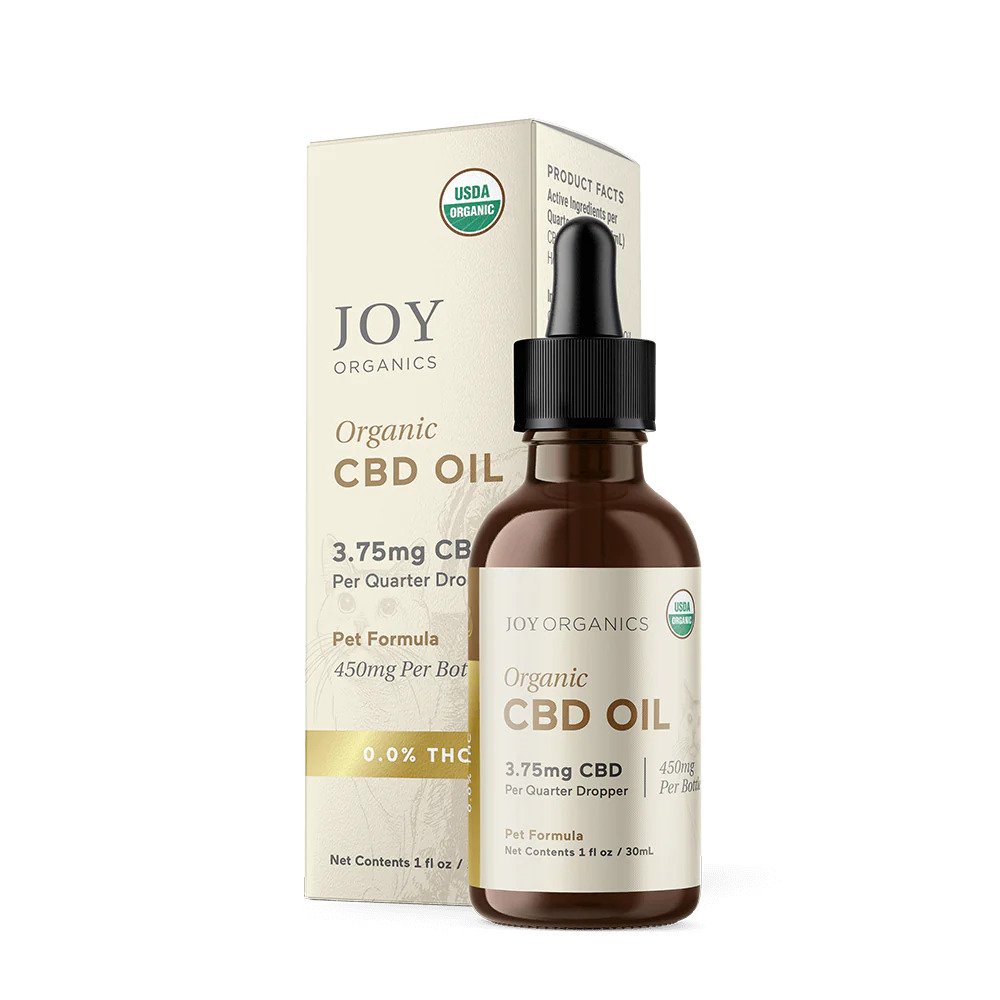 Joy Organics CBD oil understands that dogs are more than just pets – they're family members who deserve the best. That's why they've developed this broad-spectrum CBD oil for dogs. It's USDA-certified and blended with organic olive oil to help any dog with digestive issues.
Their oil is THC-free to minimize any issues or worries about toxicity but is still rich in cannabinoids. It's a fast-acting product, making it ideal if your dog only needs CBD oil occasionally when experiencing pain or stress.
It has a subtle taste that dogs seem to like and is easy to hide in food or treats, making it simple to administer.
There are two choices of strength (450mg or 900mg) and reviews from happy customers who have seen weak and lethargic dogs recover their health and energy.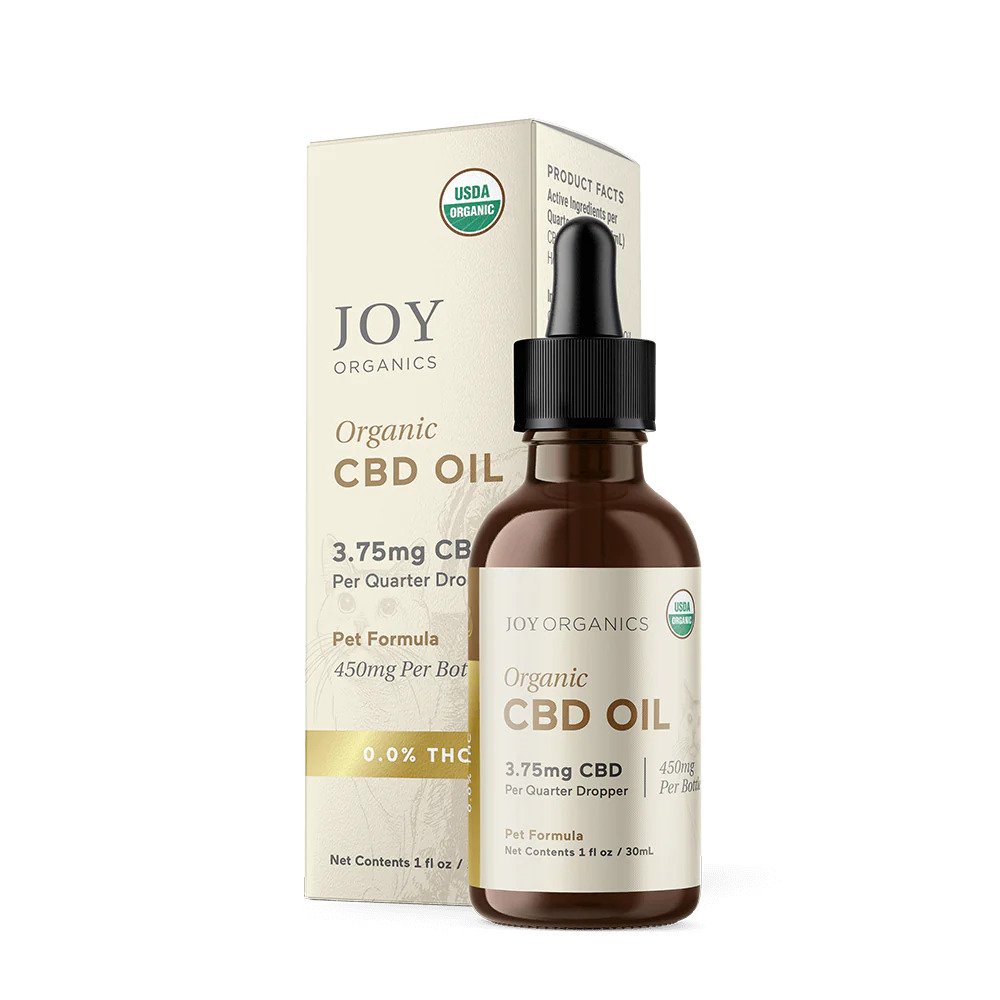 Joy Organics
The price of "Joy Organics" varies, so check the latest price at
Choosing the Best CBD Oil for a Dog With Cancer: What To Look For
There are many CBD oil products for dogs available, but here are a few of the things to look out for and to keep in mind when picking one for your pup.
CBD Extract Quality
The two main methods of extracting CBD from hemp are solvent and CO2 extraction. Ideally, you should aim for CO2 extraction since this is the cleanest way to extract all the cannabinoids.
Not all cannabis compounds are the same. Cannabinoids are all different and can have a range of effects. You want more than just CBD in your CBD oil for dogs; ideally, there should also be secondary active compounds, like CBG and CBC. That's why it's best to get a full-spectrum CBD product that uses the whole plant's extract for added effect.
Quantity of CBD
It's difficult to say how much CBD pet oil you might need since it largely depends on your dog's breed, specifically their size and weight.
But you'll also need to consider the severity of your dog's cancer symptoms and how often they might need CBD oil. If you're likely going to use CBD oil as a long-term treatment, it might be better to go for a higher quantity.
Third-Party Testing
It's important for your dog's health that you get dog CBD oil from a reputable and trusted brand. Brands will often prove their reliability by having their CBD products third-party tested. These tests look for any contaminants in the products and verify that what's inside the bottle matches what it says on the label.
Advice From Vet
Neither dogs nor cancers are the same. That's why it's best to check with your veterinarian before using CBD oil on your pup.
They might have recommendations for the best CBD oil for dogs and can steer you away from anything that might interact with any drugs they're on for their cancer treatment. They could also help if your dog suddenly exhibits any side effects that need addressing.
Read Reviews And Do Research
All dogs experience diseases and medications differently. Since you can't always predict how they'll react, it's wise to read through others' experiences. Have a quick look through the internet and read some customer reviews to get a better picture of the specific CBD oil you're interested in.
How Does CBD Work Against Cancer?
It can't be stressed enough: CBD oil is not a cure for cancer. However, there are numerous studies that show a link between CBD oil and reduced tumor progression.
You should use medicines like CBD oil to treat symptoms caused by cancer and its various treatment methods. You can help them reduce inflammation, revive their appetite, and even relieve them of pain, seizures, anxiety, and nausea.
Hemp contains CBD and other active compounds that stimulate a dog's endocannabinoid system, a part of the body that controls inflammation. When CBD interacts with endocannabinoid receptors, it helps reduce pain, inflammation, and nausea and might even slow tumor progression.
CBD should never replace proper cancer treatment for dogs, but it can support them throughout their treatment and improve their quality of life. It also comes with fewer side effects than alternate medications used to reduce pain, such as NSAIDs and opioids.
Administering CBD Oil to Dogs With Cancer
When administering CBD to your dog with cancer, you should remember that it is not a cure or replacement for proper cancer treatment. You should ensure you're using it in addition to any cancer treatments recommended by your vet. However, it can still reduce both canine cancer progression and its symptoms.
The first step is to work out the daily dosage. This can be done by assessing your dog's body weight and needs. The usual rule of thumb is to administer anywhere between 0.5 to 2mg of CBD per pound of your dog's body weight. For example, if your dog weighs 20 lbs, they need 10mg; if they weigh 30 lbs, they need 15mg. However, this isn't set in stone and can vary greatly.
Don't worry if the dose seems like a lot. Remember that other oils, such as MCT and olive oil, are usually infused with these CBD products. Unless you're using several bottles at once, it's highly unlikely you risk overdosing your dog.
Once you know how much to give your dog, consider how best to administer the dosage. If you have a very relaxed dog, you could just drop it into their mouth or rub it into their gums. However, often an easier alternative is to mix it in with your dog's food or hide it in their dog treats. You can also check-out our guide and learn more about how to give CBD Oil to your dogs.
It will likely require daily dosages for weeks or months before your dog begins to feel the full benefits. But you'll hopefully soon see them back to their old selves before long, thanks to the reduced inflammation.
FAQ's
CBD oil is a big topic of veterinary medicine that many dog owners are hesitant to even consider. Here are some of the most asked questions pet owners have before using CBD on dogs with cancer.
Can I Administer Other Cancer Medications Along With CBD?
Yes, and it can even be taken alongside other typical medications to reduce inflammation and pain, like NSAIDs or opioids.
Cancer medications should never be replaced by CBD; instead, CBD should be used alongside cancer medications for the best results and outcomes. It's still best to consult with your vet beforehand to ensure there won't be any drug interactions or unfortunate side effects.
What Are the Possible Side Effects of CBD for Dogs with Cancer?
The most likely scenario is that your dog will suffer no side effects if you pick the right pet-friendly CBD oil. However, there's always a risk. The most common side effects are diarrhea, nausea, and vomiting, but your dog might also be hungrier or sleepier than usual too.
Don't worry if your dog does show any of these side effects, though. These are often due to your dog reacting to the carrier oils that are high in fat rather than the CBD itself. Still, it would be best to stop and contact your vet, who can get to the bottom of their symptoms and recommend a different product if necessary.
Does CBD Reduce Cancer Progression?
The good news is that several studies have shown a link between CBD and reduced tumor progression. In 2018, scientists reported a reduction in cancer cells when CBD was combined with radiation therapy, while another study in the same year showed a combination of CBD and chemotherapy led to mice living three times as long as others diagnosed with cancer.
CBD isn't guaranteed to reduce cancer progression, but there are promising studies that show a link and is still worth trying, just in case. Nevertheless, it should be used alongside your dog's cancer treatment plan prescribed by your vet.
What Happens if a Dog Is Overdosed with CBD Oil?
It's highly unlikely that your dog will ever ingest enough CBD to risk an overdose.
Since CBD oil for dogs is extracted from hemp, the THC content in full-spectrum CBD oils is negligible and is non-existent in broad-spectrum CBD oils. With so little THC, there's no worry about overdosing your dog.
Final Thoughts
We always want the best for our pup. And when we hear the devastating news that they have cancer, we'll do anything to help them, including searching high and low for the best CBD oil for dogs with cancer.
Hearing your fur baby has cancer can be daunting for dog owners, but there's still something you can do to help them as they go through their cancer diagnosis and treatment. CBD oil reduces inflammation and relieves them of pain, nausea, and anxiety, helping them to fight the illness and possibly even slow the tumor's progression.
Although it's not a cure, CBD oil is a crucial step in helping dogs with cancer have a better quality of life during their treatment.