I don't know about you, but I want the best for my dog – and I know I'm not alone. We can't help fussing over their health – sometimes we even prod them when they're asleep to check they're still breathing! And let's face it, if we could make them immortal, we absolutely would.
That's why each year dog owners spend hundreds of dollars (sometimes thousands!) on toys, healthy food, and everything else their pup needs for a long and happy life… so why not get an activity tracker? It might make your dog live a longer, healthier life.
Some might think a dog activity tracker is too high-tech to be necessary. After all, humans have had dogs for centuries without these trackers; why do we need one now?
According to the Association for Pet Obesity Prevention, 53% of dogs in the US are obese or overweight… and 90% of their owners aren't even aware. But with a dog fitness tracker, you can monitor your dog's health to get insights that might save its life.
You can get an accurate picture of how much exercise they're getting and track any weight loss or behavioral changes. And some even offer GPS tracking; so if you ever let your dog off the leash, you'll never have to worry about them getting lost again!
Best Smart Collar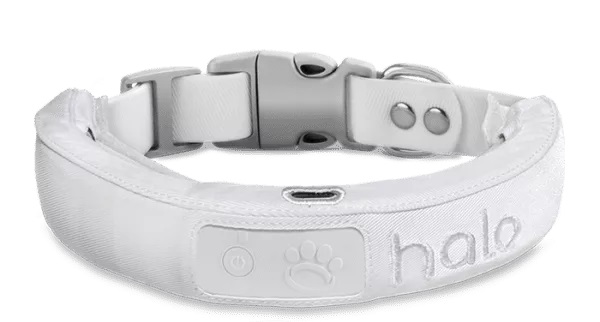 Halo 2+ Collar
Special Feature: Wireless Dog Fence
Battery Life: 20+ hours a day
Best for Counting Steps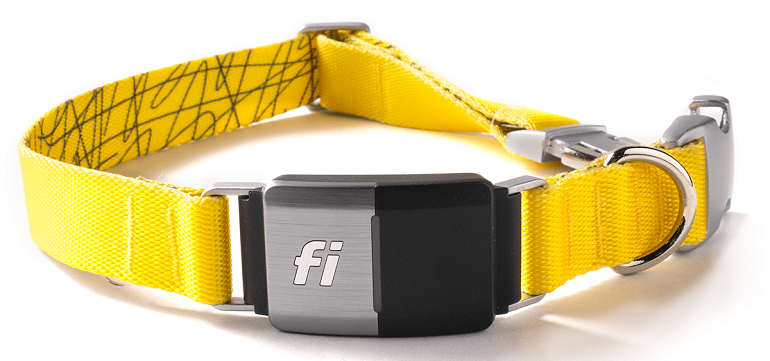 Fi Smart Collar Series 2
Special Feature: Waterproof Collar
Battery Life: 3 Months Battery Life
Best to Monitor Anxiety
FitBark 2 Dog Activity Monitor
Special Feature: Lightweight,Waterproof
Battery Life: 10-20 days
Best Overall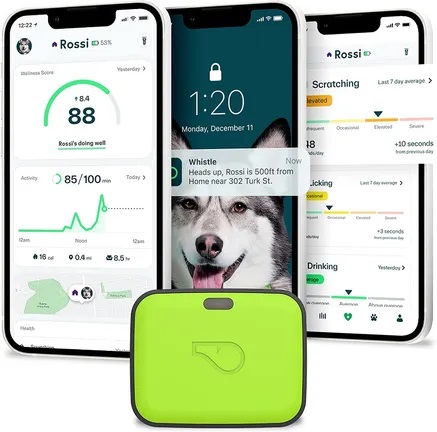 Whistle Go Explore
Special Feature: Gps tracking
Battery Life: Up to 20 Days
Best for a Budget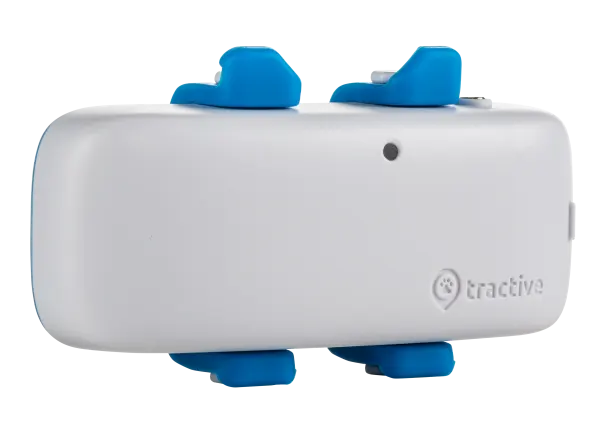 Tractive GPS LTE
Special Feature: Waterproof
Battery: Apple iOS, battery powered, android
Best to Track Mood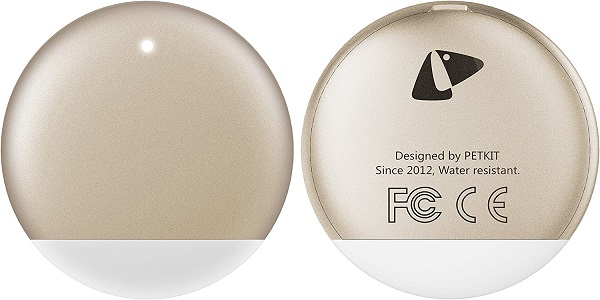 PETKIT P2 Dog Fitness Tracker
Special Feature: Bluetooth Device
Battery Life: 6-month battery life
Our Top Picks of the Best Activity Tracker for Dogs
With so many activity trackers out there, which ones are actually worth it?
Dog trackers can differ a lot: some are expensive, some are affordable; some are high-tech, and some keep things simple.
So, to start off your search, here are six of the top dog fitness trackers around that might suit you and your pup.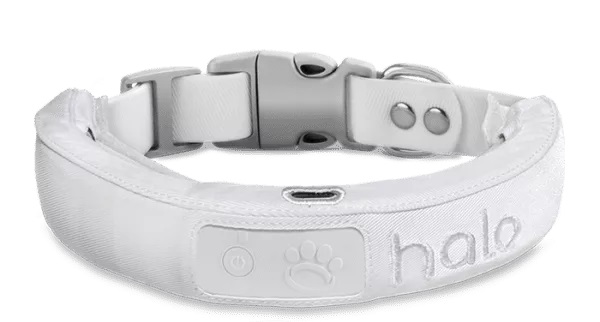 Like many of the more high-tech activity trackers, the Halo 2+ collar is a dog fitness tracker, location tracker, and smart fence all in one. In fact, it's even backed by renowned dog expert Cesar Millan and comes with a 21-day training program to teach your dog how the system works.
As a location tracker, it works as a wireless fence, using Wi-Fi or GPS to keep your dog confined in a pre-defined area. You can create up to 20 of these virtual fences just by walking around the boundaries or setting them up manually via the app.
If your dog strays too close to these boundaries, they're warned by the feedback you customize for them; this could be vibrations, sound, or static.
If the feedback doesn't stop them from leaving their safe zone, Halo's tracking system uses GPS and GNSS technology to update their location every 15 seconds to help you find them quickly. Because of this technology, the collar is quite bulky, so isn't suitable for dogs under 5 months. But it's still one of the best GPS trackers for dogs.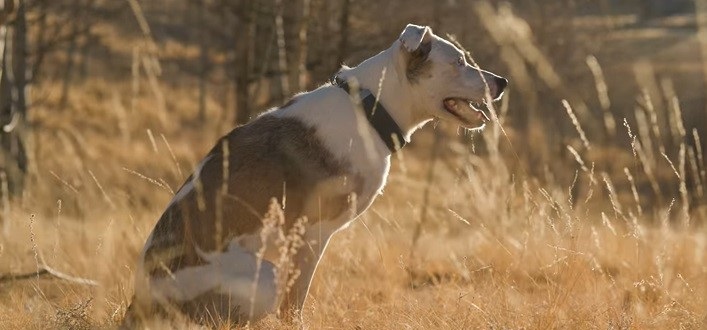 Working as dog activity monitors, the Halo collars track your dog's activity daily, weekly, and monthly, as well as the number of walks they go on and the amount of time they spend active versus resting.
Halo has upgraded its dog collars, responding to feedback about its first model. This one has a battery that lasts up to a maximum of 21 hours, as well as enhanced GPS coverage with better accuracy, and is more durable with an improved waterproof rating and chew-proof collar.
It might be an expensive collar, but it's worth it if you want a high-tech wireless fencing system. And can you really put a price on your dog's safety? But be aware that for the GPS features, you need a subscription, ranging from $4.49 to $29.99 per month.
Pros
Wireless fence with customizable corrections
Easy to set up
Durable and waterproof
Training from Cesar Millan
Tracks both active and passive time
Fast location updates
Cons
Expensive
Subscription required for GPS features
Short battery life
Requires training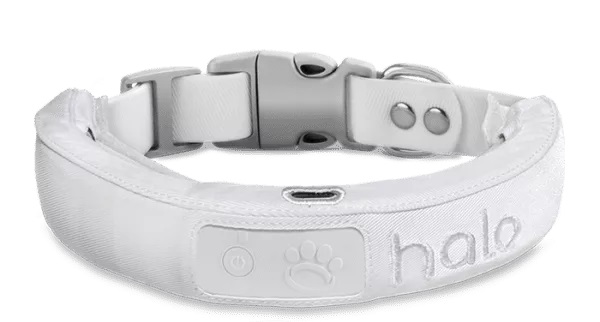 Halo 2+ Collar
The Price of "Halo 2+ Collar" varies, so check the latest price at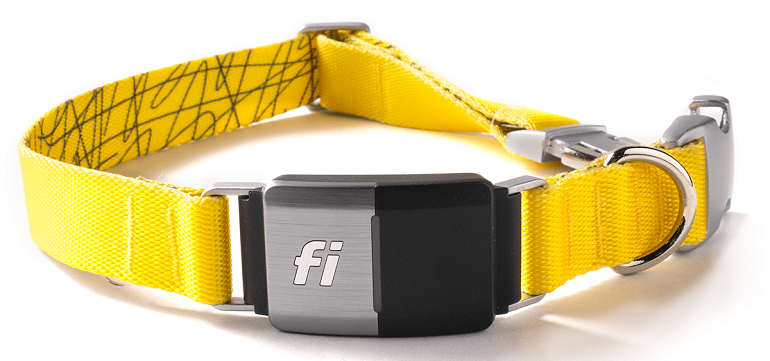 The Fi Smart Collar made quite a splash when its first model came out. But Series 2 is their upgraded smart collar, boasting improved location tracking and faster escape alerts, as well as coming in a choice of four sizes and colors. And look out for their brand new Series 3 too!
A lot of people like comparing the Fi collar to the Halo 2+, but the Fi collar beats the Halo when it comes to activity tracking. After all, it even monitors their sleep, so you can check if they're getting a good night's rest and notice any unusual changes that might indicate a problem.
It also monitors a dog's activity levels, counting each step they take on a walk to a good degree of accuracy. Don't worry if you have no idea how many steps they should be taking – the app considers its breed and size to give you a recommended step goal, but feel free to change this up.
You can even add other goals, like a target heart rate or calories burned. If you have a competitive streak, it includes a leaderboard to compete with other dogs in your area.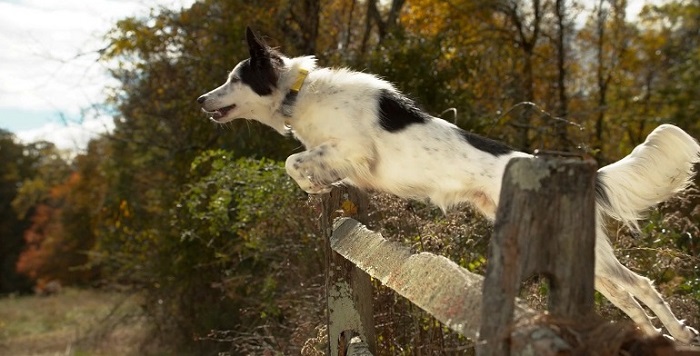 There is an option to add GPS for extra security though. Like the Halo collar, you can create safe zones which send you push notifications when your dog leaves. It then uses AT&T's LTE-M network to show you their location and how far away they are, updating every couple of minutes in Lost Dog mode.
Fortunately, even if they do run off, you won't have to worry about the battery running out since it lasts up to 3 months. And it's unlikely the pet's collar itself will break either, since it's chew-proof, waterproof in up to 1.5 meters of water, and withstands up to 300lbs of pull resistance.
Pros
Monitors sleep habits as well as step counts
Set customizable fitness goals
3-month battery life
Durable and waterproof
Neighborhood leaderboards
Range of colors and adjustable sizes
Cons
Only works with AT&T network
GPS location updates are slow
Minimum 1-year subscription for GPS features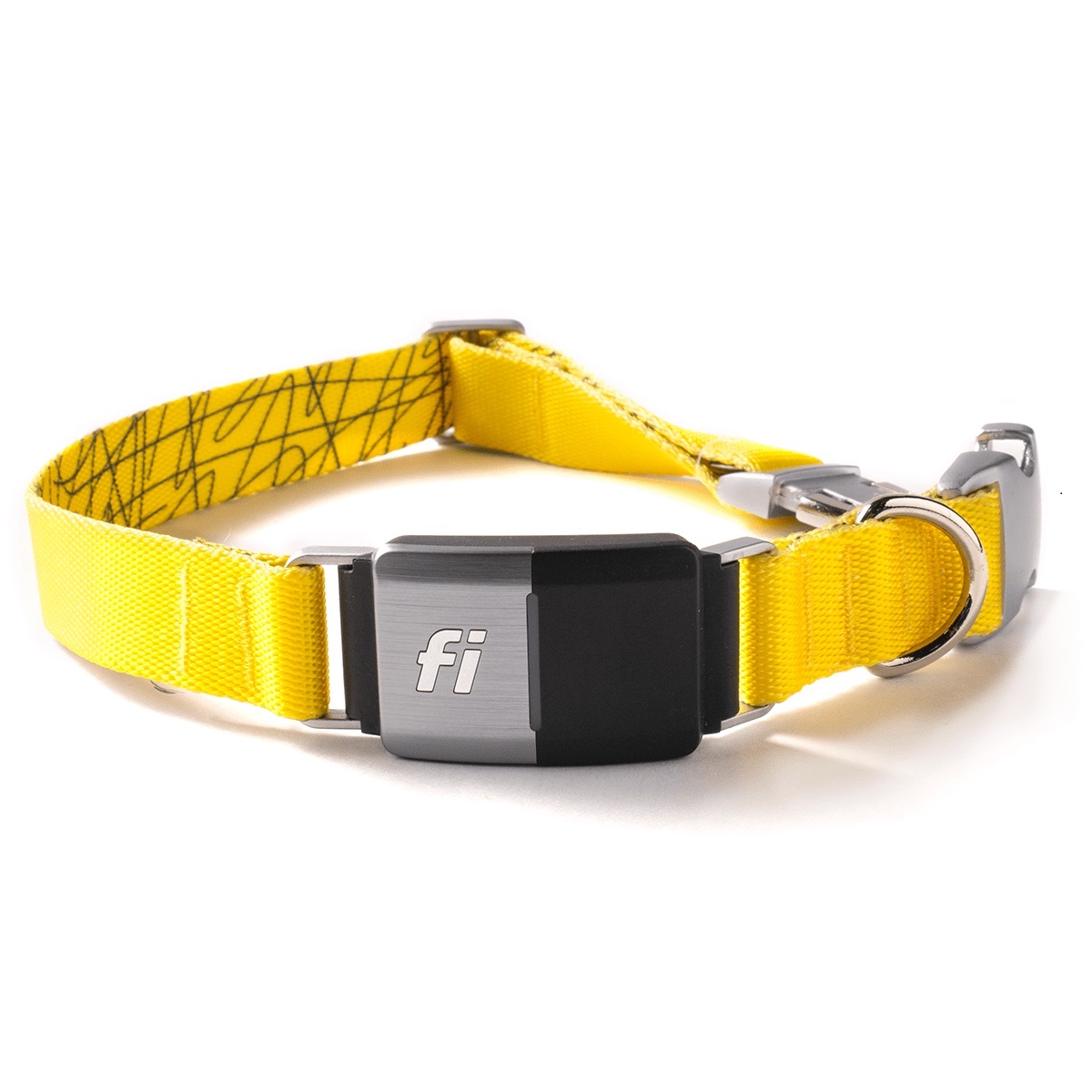 Fi Collar Series 2
The price of "Fi Smart Dog Collar" varies, so check the latest price at
I hate leaving my dog alone. And judging from the look on her face whenever I'm forced to do so, she's not a fan of it either. Separation anxiety can be an issue for both dogs and even dog owners alike – wouldn't it be great if there was a little gadget to help with this?
Introducing the FitBark! Loved by dog owners, vets, and experts around the world, this fitness tracker monitors dog's anxiety levels. So if you're away from your pup and ever want to get an idea of how they're feeling, this is the one for you.
Just check the app and see how anxious or calm they're feeling – it's like magic and can even calm you down too!
It does more than that though. The app also keeps track of how far your dog walks, how many calories they burn, and even how they're sleeping each night.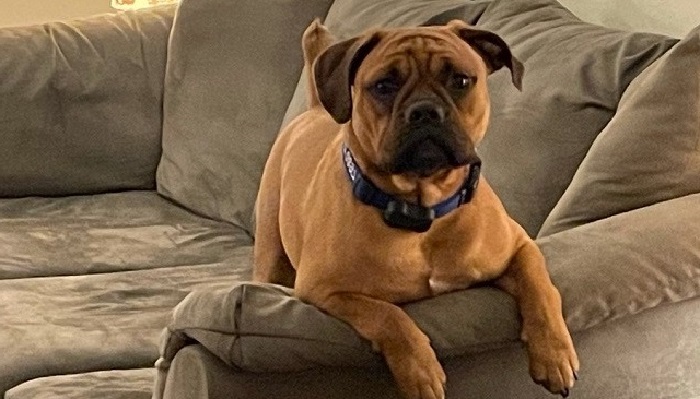 These insights are invaluable – if you spot a sudden change, you can take them to the vet right away. It might save their life! And all of this can be shared with your vet, dog walker, or sitter to make it even easier!
At only 10g, it's an incredibly small and lightweight design, able to fit even tiny pups. Despite this, it's surprisingly durable, with a waterproof rating and a battery lasting 6 months.
The FitBark comes in a great-looking bone design and various colors, such as blue, pink, red, black, and more.
Pros
Helps monitor anxiety and stress levels
Tracks general health data and behaviors
Ability to share data
Accurate GPS tracking
Fun and colorful design
Lightweight but durable
Long battery life
Cons
This model doesn't have any location-tracking features
Zip ties to connect the collar are fiddly and delicate
FitBark 2 Dog Activity Monitor
The Price of "FitBark 2 Dog Activity Monitor" varies, so check the latest price at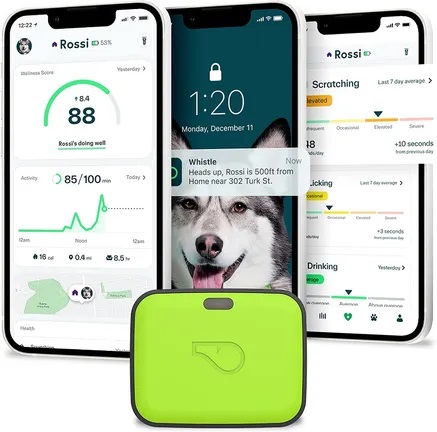 The Whistle Go Explore comes in three different colors, offering both health insights and location tracking. In fact, it's a bit of an all-rounder, making it one of the best dog fitness trackers available.
The Whistle Go Explore includes a wireless fence feature. You can set up pre-determined zones where your dog can roam free and get an alert if it ever manages to escape. If it does, you'll receive an updated dog's location every 15 seconds. Even if your pup runs off at night, its built-in LED light makes it easier to spot them.
If they do run off, you can rely on the Whistle's durability to reunite with your dog. It boasts a 20-day battery life as well as a waterproof rating of IPX8. However, it's not the most lightweight of trackers, so it's only really suitable for dogs over 25lbs.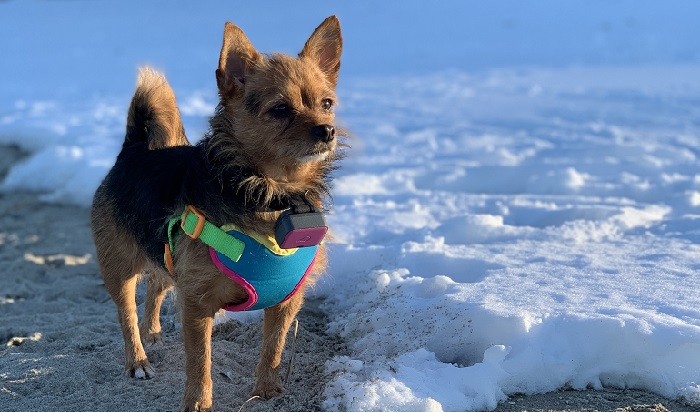 However, like all location tracking features, it requires a paid subscription to work as well as a good signal. On one hand, Whistle uses AT&T's 4G LTE-M network, but even this includes areas where a good signal isn't guaranteed.
As a dog activity monitor, the Whistle continuously gathers data to monitor various behaviors, from licking to scratching. This can help you spot any sudden changes and help you decide when to take them to the vet.
But if you're ever not sure if it's serious enough to go to the vet, the app gives you unlimited access to vets whenever you need it!
Pros
Long-lasting battery
Wireless fence option
Tracks general health behaviors
Lightweight but durable
Accurate GPS tracking
Easy contact with vets
Cons
Subscription plan required for GPS tracking
Good cell service not guaranteed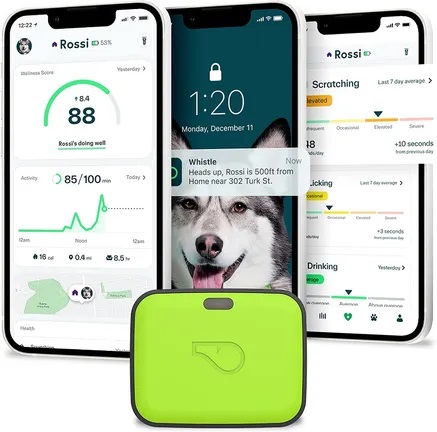 Whistle Go Explore
The Price of "Whistle Go Explore" varies, so check the latest price at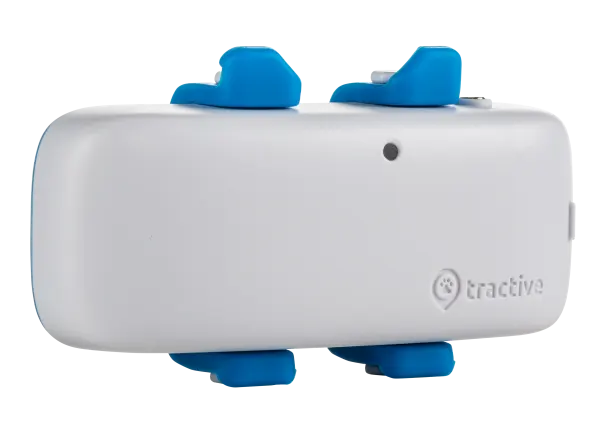 Now available in five colors, the Tractive is a popular choice with similar key features to the Whistle at a fraction of the cost.
Since it's so lightweight, the Tractive is suitable for dogs as small as 8lbs. It has a waterproof rating of IPX7, meaning it's safe in up to one meter of water, but its silicone collar attachment can be fragile, so check it regularly.
The dog activity monitor records your dog's time spent active and their calories burned, as well as the time they spend resting or asleep. It can help you set daily fitness goals too and compete with similar dogs to make sure yours isn't a couch potato.
Its data is shown right next to your dog's average, making it simple to spot when anything changes.
While this is precisely what you'd expect from a dog fitness tracker, it doesn't go the extra mile like some others. So everyday behaviors from licking and scratching to eating and drinking aren't monitored. But with a cheaper price, you have to accept fewer features reserved for the more advanced tech.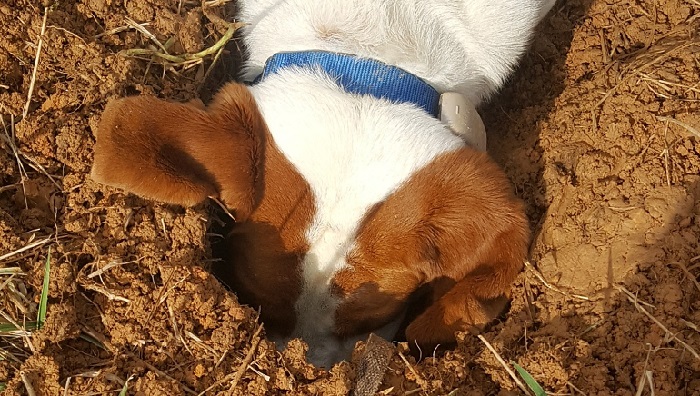 Despite being more of a budget option, Tractive does still include a location tracking feature though. Like the Whistle, you can set up virtual GPS fences that alert you when your dog leaves and send live locations every few seconds. A huge bonus is that this feature can be used in over 150 countries around the world – not just the US.
It'll come as no surprise though, that this requires a subscription plan. GPS isn't free! Still, if you can spare it, the subscription is still affordable, starting at just $4.99 per month to unlock basic tracking features.
Pros
Affordable option
Lightweight but durable
Tracking in over 150 countries
Rapid location updates
Works as a wireless fence
Cons
GPS requires monthly subscription
Collar attachment not durable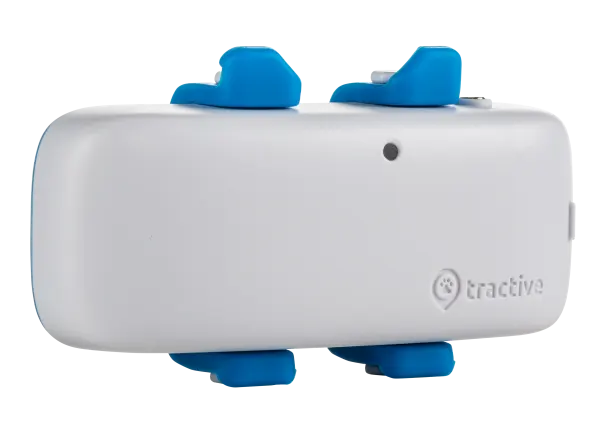 Tractive GPS LTE
The Price of "Tractive GPS LTE" varies, so check the latest price at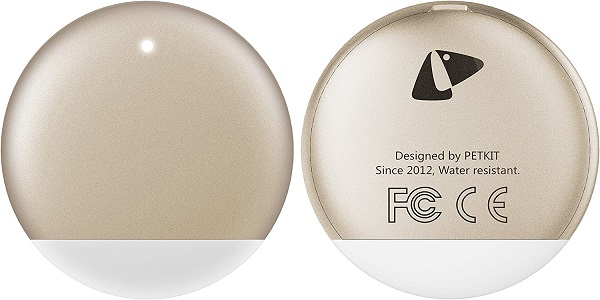 Does your dog ever seem a bit distant? Like you don't quite know what they're thinking or feeling? There's no tech in the world that can read your dog's mind (at least, not yet!), so in the meantime, the PETKIT tracker might help.
Although a relatively simple and affordable dog fitness tracker, the PETKIT stands out from the crowd with a unique feature that pet parents love: it tracks your pup's emotions.
Its genius algorithm uses your dog's breed, weight, and age to tell you how they're feeling based on your dog's activity and sleep time patterns.
A high score means you're doing everything right, but a low score means they need some love and attention. This is great if you work at home and need to know when you should take a break from work to spend time with your dog.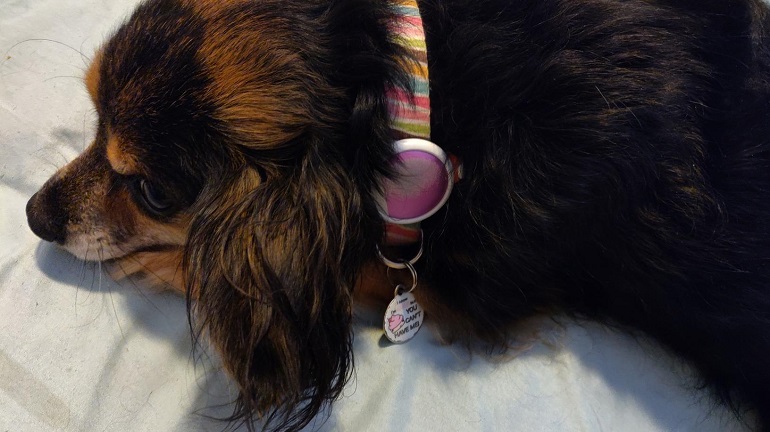 However, if you're looking for a health-focused dog activity monitor, this isn't for you. It does show how long your dog exercises for, but it doesn't track how far they walk or monitor behaviors. Still, if you buy a PETKIT smart bowl, you can pair them together to track calorie consumption and make sure your pup doesn't get too greedy!
Available in gold, grey, purple, red, and blue, the PETKIT tracker does have some impressive specs; it has a 6-month battery life, uses Bluetooth, is water-resistant, and is so lightweight it only weighs 1oz, making it perfect for small dogs!
Pros
Monitors dog's emotions for stronger bond
Range of colors available
Very lightweight
Uses Bluetooth
Waterproof
Very long-lasting battery
Pairs with smart bowls to track calorie consumption
Cons
No advanced health monitoring
No location tracking features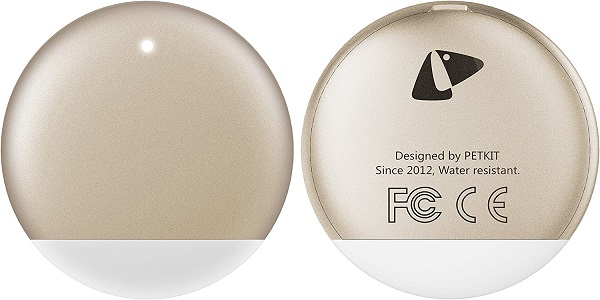 PETKIT P2 Dog Fitness Tracker
The Price of "PETKIT P2 Dog Fitness Tracker" varies, so Check the latest Price at
Things to Consider Before Purchasing Best Dog Fitness Trackers
When it comes to purchasing anything involving technology for your dog, there are several things you need to consider.
With a huge range of products available, there's a lot of difference between fitness trackers, and you want to ensure that the one you buy meets your dog's needs.
Battery Life
Battery life is important when it comes to trackers, and there's a huge range in how long-lasting batteries are. Ideally, you want to get a tracker that lasts several days or weeks; this way your dog can continue wearing the tracker to get the most health data possible.
If a dog activity monitor has location tracking features, it's even more important that the battery isn't likely to run out anytime soon. After all, when your pup's lost, the last thing you want is for the battery to die and stop sending you location updates of your dog's whereabouts.
Regardless of how long the battery lasts, it's essential that you get into the habit of checking and charging the battery whenever it starts getting a bit low.
Technology
The price of each activity tracker is heavily dependent on the technology included; if you want a high-tech and advanced activity tracker, you're going to have to shell out a bit more cash. Since trackers are a bit of an investment, it's worth getting one with the best technology available.
Aim for an activity tracker that gives you as much relevant information on your dog's health as you can get. This can help you spot any problems earlier and hopefully solve them before they become a threat to your pup's health.
Durability
When my dog was a puppy, every single toy I bought her was destroyed in a matter of hours. Fortunately, they were relatively inexpensive. However, when you're paying a lot for technology that you're strapping onto them, you don't want that being destroyed.
Durability is particularly important if something is there to keep your dog safe. So, make sure that any tracker is sturdy and durable enough not to be chewed to smithereens in a matter of minutes.
Waterproof
You can't stop dogs from diving into the water. And you shouldn't try to stop them either – most dogs love a quick dip in the water!
But with an expensive fitness tracker strapped to your dog's collar, you don't want a pleasant dip in a pond to cause an expensive accident. Fortunately, most trackers are somewhat waterproof nowadays, but it's always worth double-checking.
FAQs
Dog trackers are a big topic, with many products having small but significant differences that make choosing the right one even harder. So, here are a few of the most commonly asked questions you might be wondering.
What Is the Smallest Dog Activity Monitor?
Dog trackers don't tend to be too heavy. Still, the ones with the most technology packed in tend to be heavier and more suitable for medium to larger dogs.
However, there are more simple ones available that are really small and incredibly light. From this list, FitBark and PETKIT are the lightest products available, as well as the Whistle, which is also impressively small considering the technology it has.
Are Dog Activity Trackers Safe?
Yes, dog trackers are completely safe for your dog. In fact, with the health monitoring, data, and location tracking features they offer, they can be beneficial for your pup's health, well-being, and safety.
Having said that, it's worth double-checking the weight of individual trackers if you've got a small dog or a growing puppy. After all, you don't want a fitness tracker that's so heavy it ends up hurting your furry friend.
Are Dog Activity Trackers Accurate?
Accuracy depends entirely on the sophistication of the technology – but they are usually fairly accurate.
GPS location trackers vary more than trackers that count steps. Their location is usually accurate up to a few meters, but there's a range depending on the real-time location tracking technology and the signal available. Activity trackers, however, are much more accurate in a similar way to the pedometer you have on your phone.
Conclusion
Whether you want to keep tabs on your dog's activity, health, or location, dog activity trackers are an absolute game-changer.
They can let you know if they're getting enough exercise, how they're feeling, and how much they're eating – they can even give you an indication if you need to take them to the vet before it's too late!
If you're at all worried about your dog's safety or well-being, getting a dog activity is a no-brainer, and you can't go wrong with any of these.