Cats diet determines their quality of life and also maintains healthy skin and coat. There is special cat food which helps to reduce shedding. It caters to their hair loss issues thereby providing them with a balanced diet.
If you want to maintain your cats shiny coat then you need to look after their food and the quality of products they are consuming. Keep their immune system healthy and you will see your pet fur glow!
Poor cat food can result in health issues and skin issues which can prolong to an extent that your cat starts to develop excessive shedding problems. Though this might seems a little problem and cat owners think it's a natural process but they need to look after the meal quality they are giving to their kittens and adult cats!
Best Overall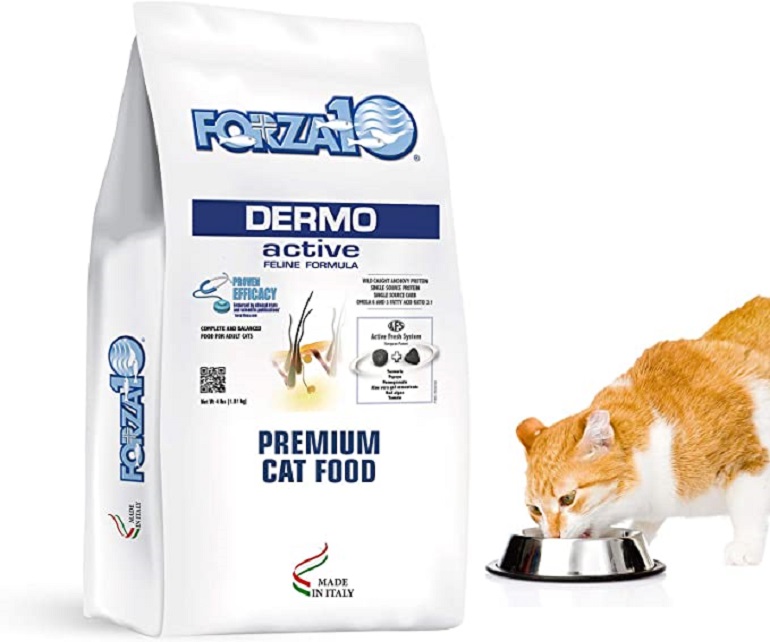 Forza10 Cat Food
Flavor: Seafood
Size: 4 Pound
Best For Body Health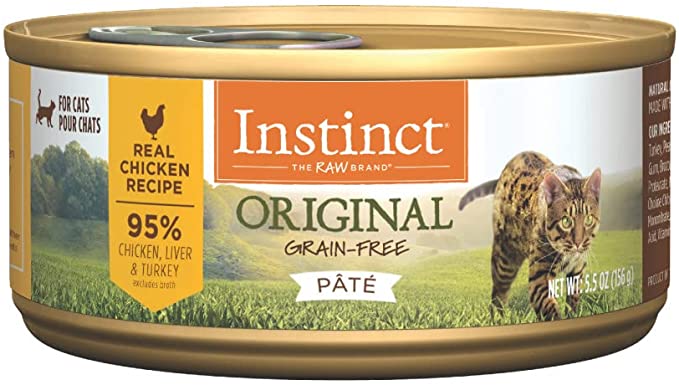 Instinct Cat Food
Flavor: Chicken
Size: 5.5 Ounce
Best For Simple Ingredients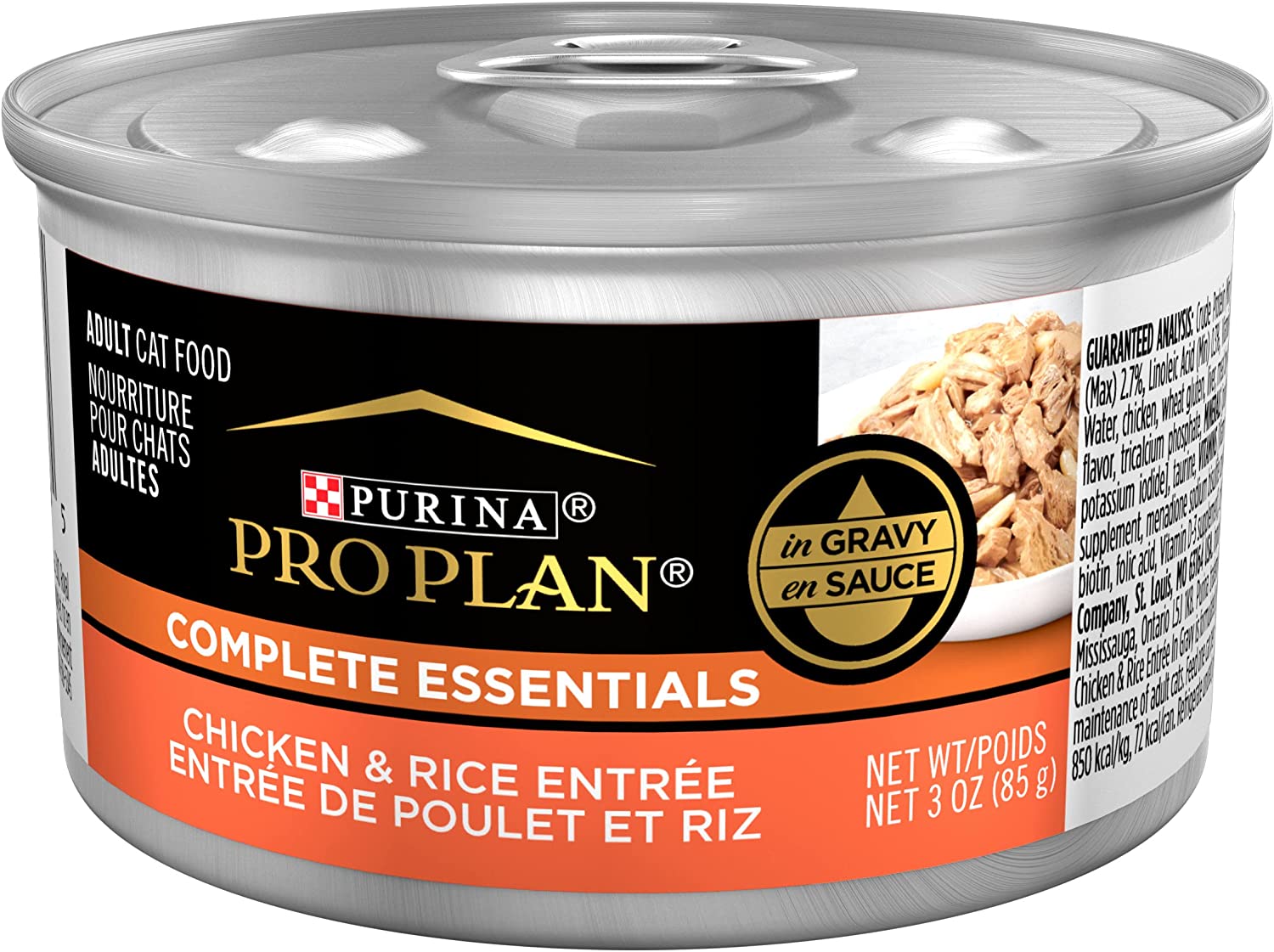 Purina Pro Cat Food
Flavor: Chicken & Rice
Size: 3 Ounce
Easily Digestible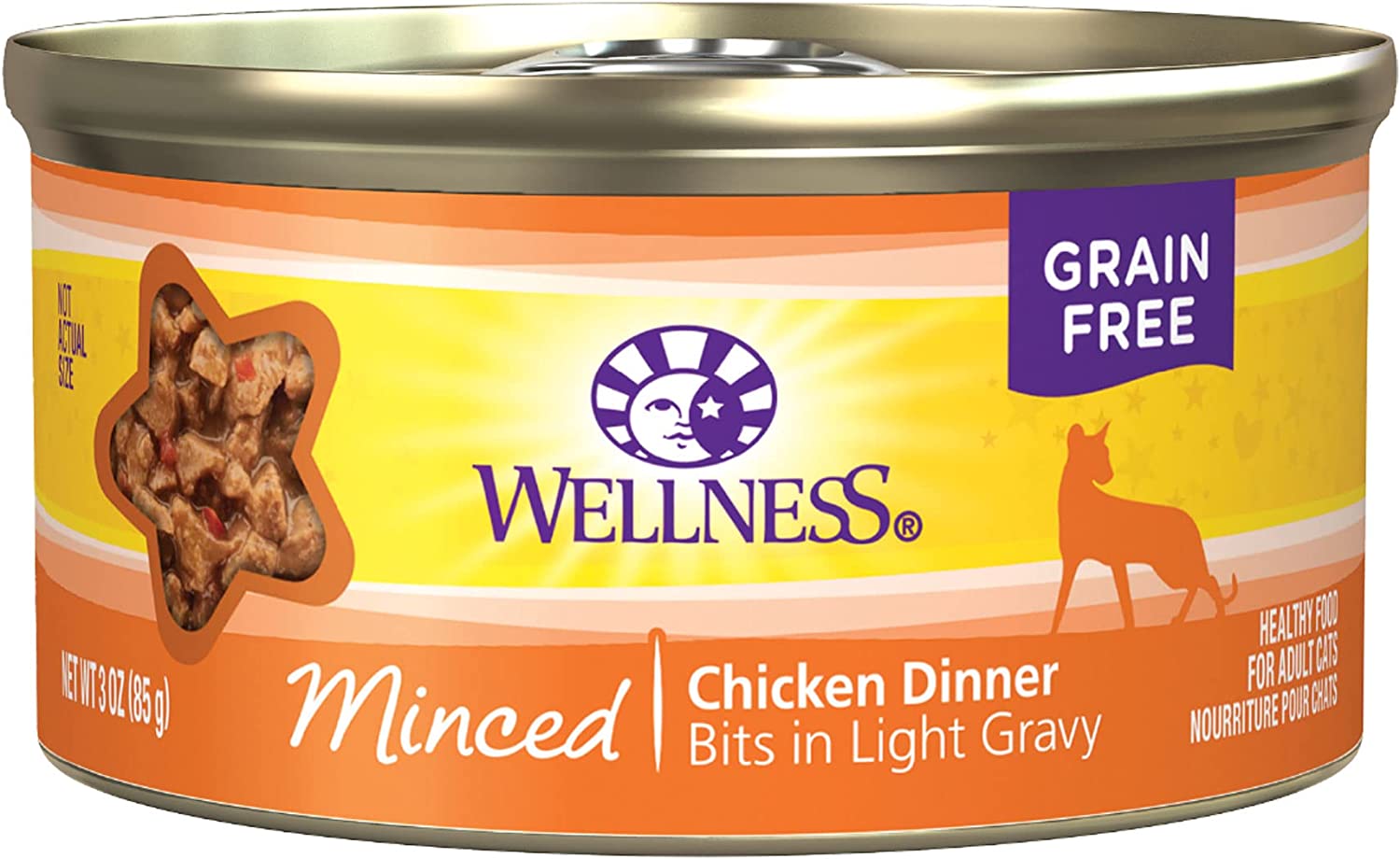 Wellness Cat Food
Flavor: Chicken
Size: 3 Ounce (Pack of 24)
Best For Immune System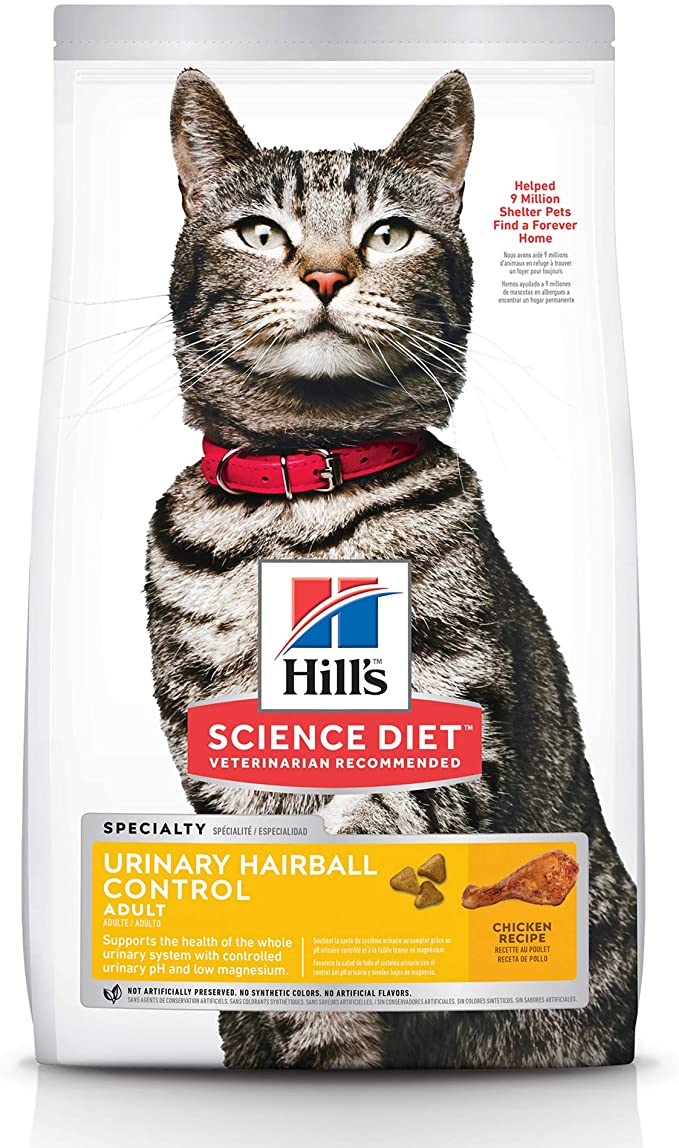 Hill's Science Diet Cat Food
Flavor: Chicken
Size: 3.5 Pound
Flavor Salmon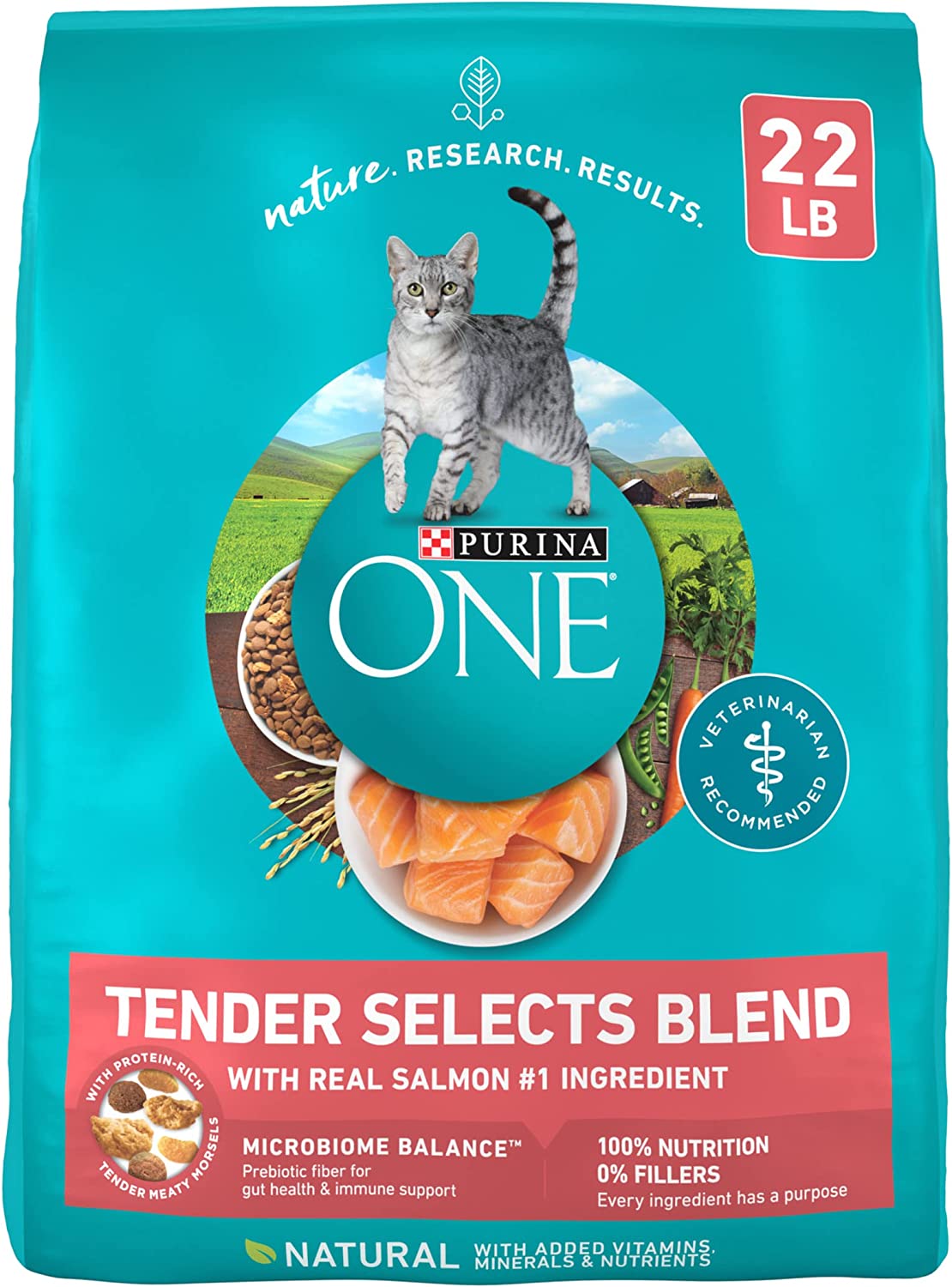 Purina One Cat Food
Flavor: Salmon
Size: 22 lb
Healthy Skin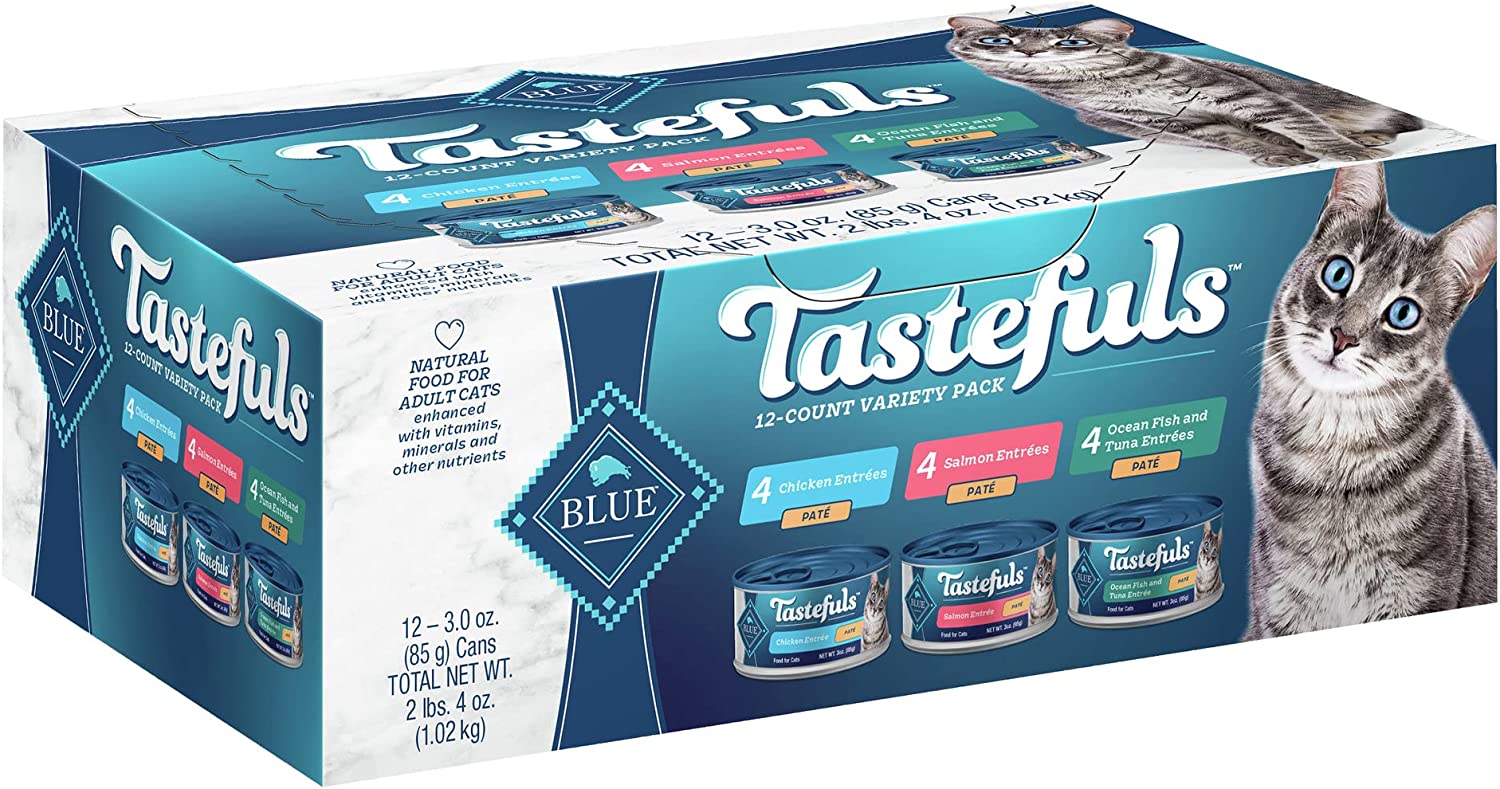 Blue Cat Food
Flavor: Salmon, Chicken, Ocean Fish & Tuna
Size: 3 oz (Pack of 12)
Best For Bones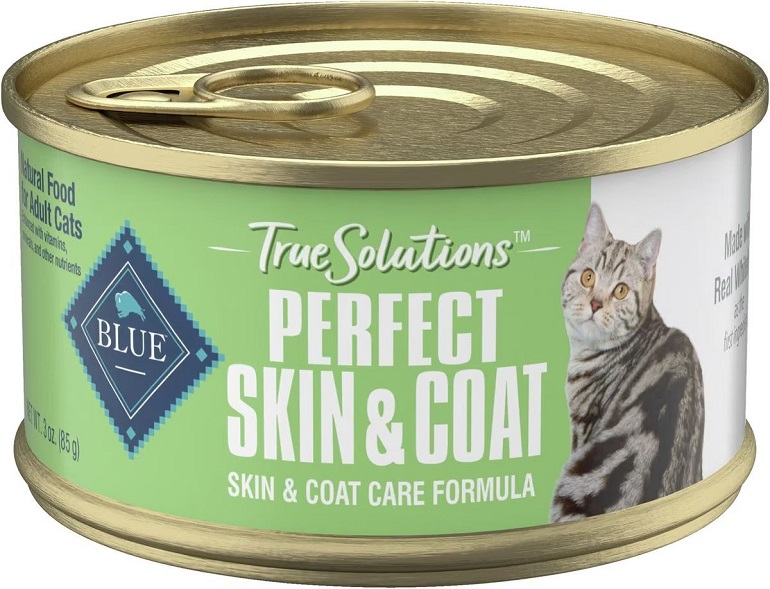 Blue Buffalo Cat Food
Flavor: Fish
Size: 3 Ounce
List of Cat Food for Dandruff and Shedding
We have chosen some cat foods below that can reduce the chances of dandruff and shedding in your cat, also promoting a healthy coat and supporting their immune system.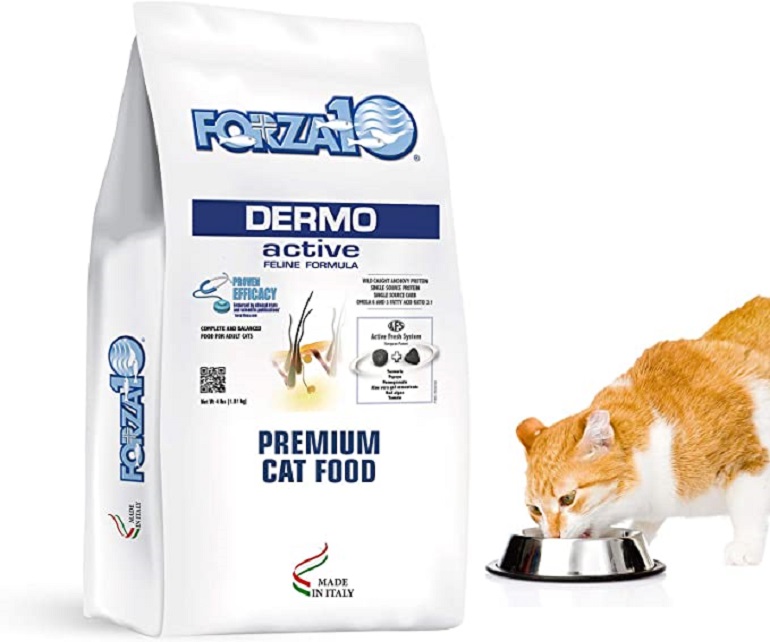 This is the best cat food for countering excessive shedding in cats. It suits all cat breeds and is veteran approved. Forza 10 is a dry cat food that comes with omega 3 and 6 that prevents skin irritations. It has flavors that most cats love to eat, it comes in seafood and chicken flavor.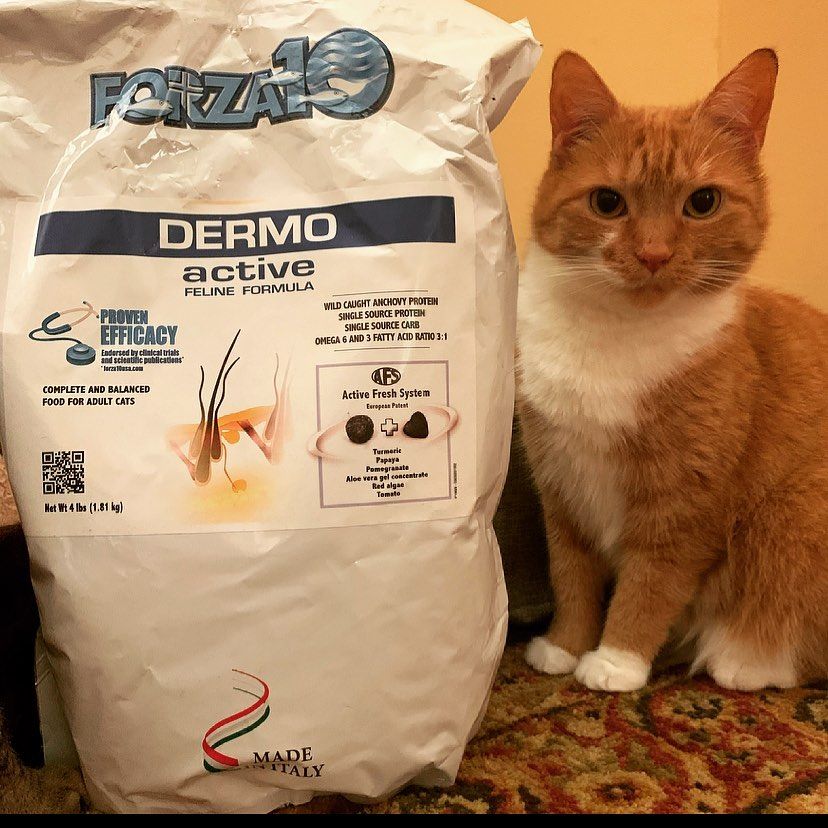 If your cat suffers from scratching then this food would provide relief to their pain. The best thing is that it is produced by world-class vets and they have included every possible solution for your furry friend in this food.
Specifications
Without soybean and wheat.
100% essential nutrients.
Suitable for sensitive stomachs.
Sourced protein-filled meal.
Pros
It has the best ingredients such as papaya, turmeric, and pomegranates.
It includes a single source of protein that your cat needs for healthy cat hair.
Cons
Some cats might show allergic reactions to this food as it contains fish and chicken flavors.
Tester verdict
Our team's reviews about this product are that it shows instant results regarding skin health and suits even sensitive stomachs.
However, some reviews showed that many cats showed allergies to this dry food as it contains fish and chicken. Some had rashes as a result.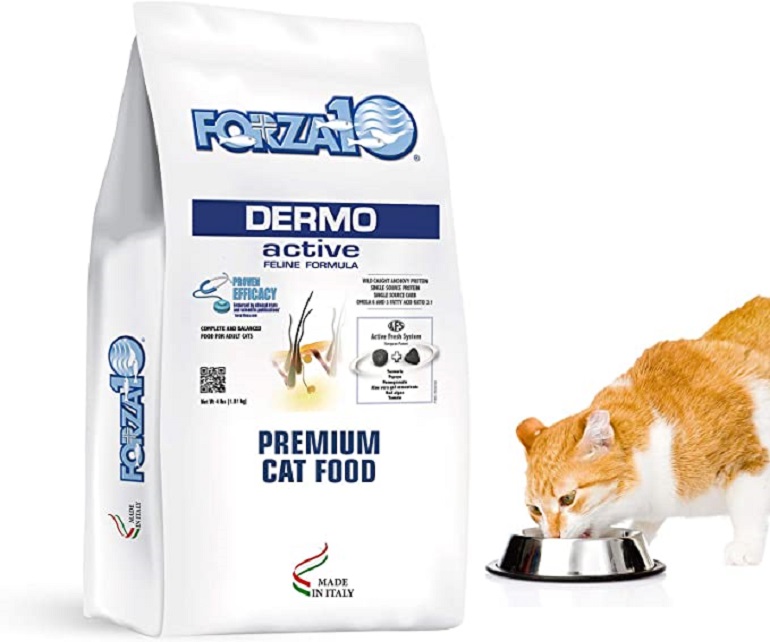 Forza10 Cat Food for Dandruff and Shedding
The price of "Forza10 Cat Food" varies, so check the latest price at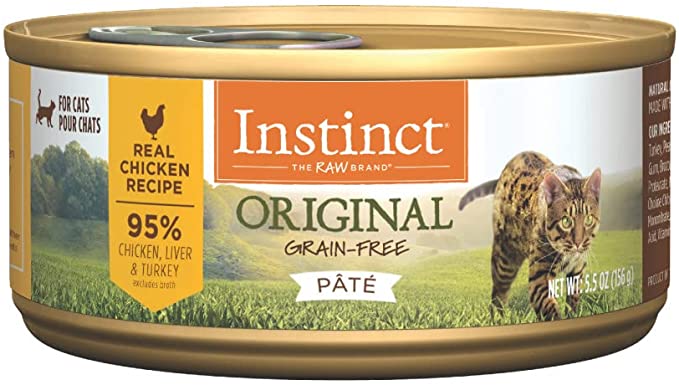 This wet cat food comes in a variety of choices for your cat. You can choose any flavor that your cat might love to eat. A complete meal that is suitable for all breed cats, older cats food, and kitten food-friendly. This food would protect your pet from grain allergies.
This food would remove dead skin cells from your cat's skin resulting in a healthy coat. Also, the Instinct company crafted it for picky cats so cat parents can provide their pets a tasty meal that will result in the healthy lifestyle they deserve. It promotes excellent cat health and leads to a healthy immune system.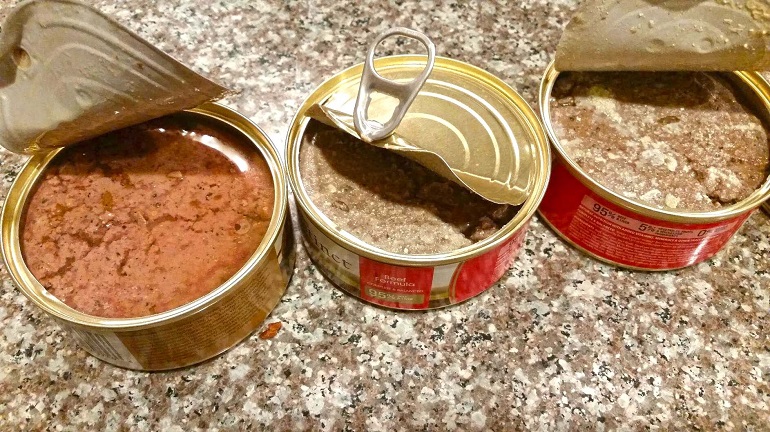 Specifications
Produced without artificial colors.
Full grain-free ingredients.
Wet food with natural ingredients.
Pros
The presence of high protein helps in building strong muscles.
With its usage, you get to see instant results in your cat shedding.
Cons
This cat food can result in digestive problems that can ironically lead to cat shedding.
Testers Verdict
Our team had some amazing reviews for the product, according to them, this cat food is best for controlling cats' constant shedding and maintaining weight in obese cats as it is grain and gluten-free.
Only a few had a contradictory review that some cats' immune systems might get affected because of this food as it is high in protein and some pets do not easily get adjusted to it.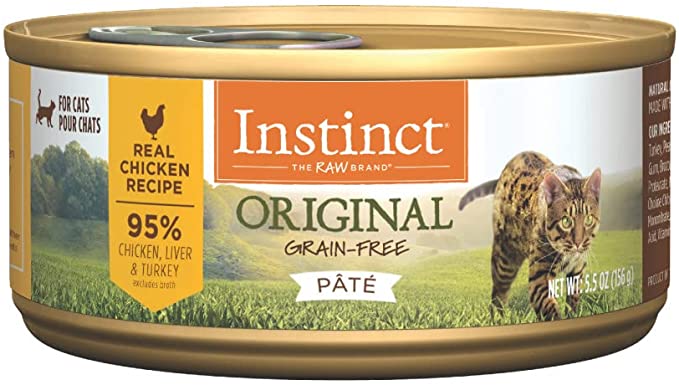 Instinct Cat Food for Dandruff and Shedding
The price of "Instinct Cat Food" varies, so check the latest price at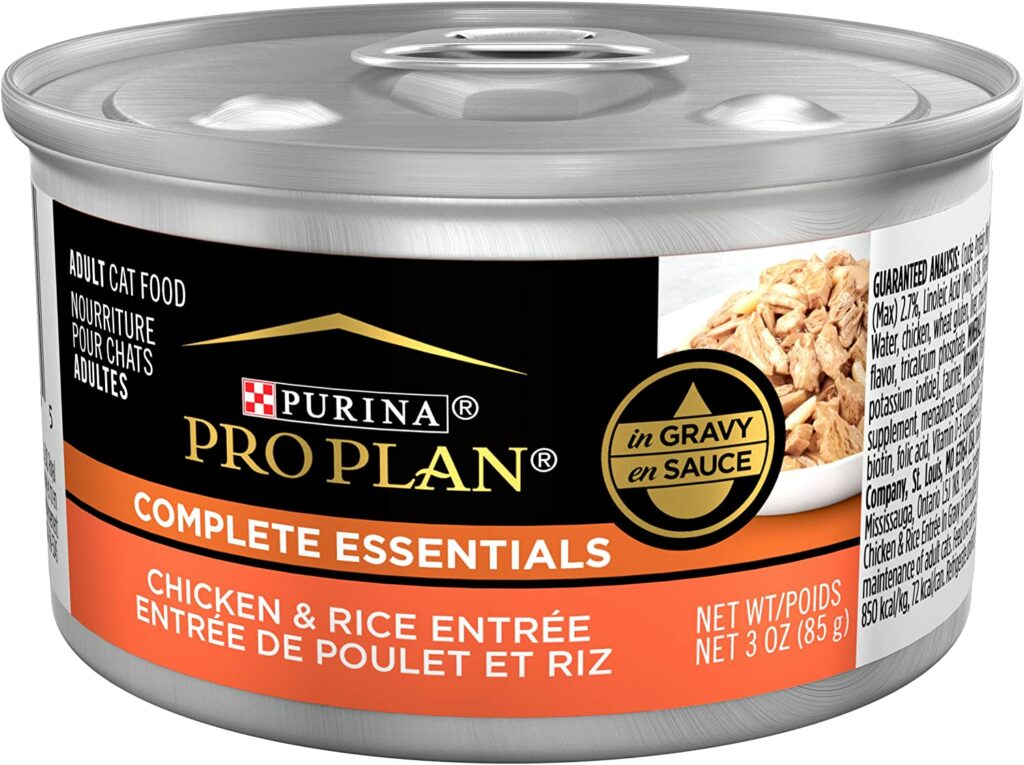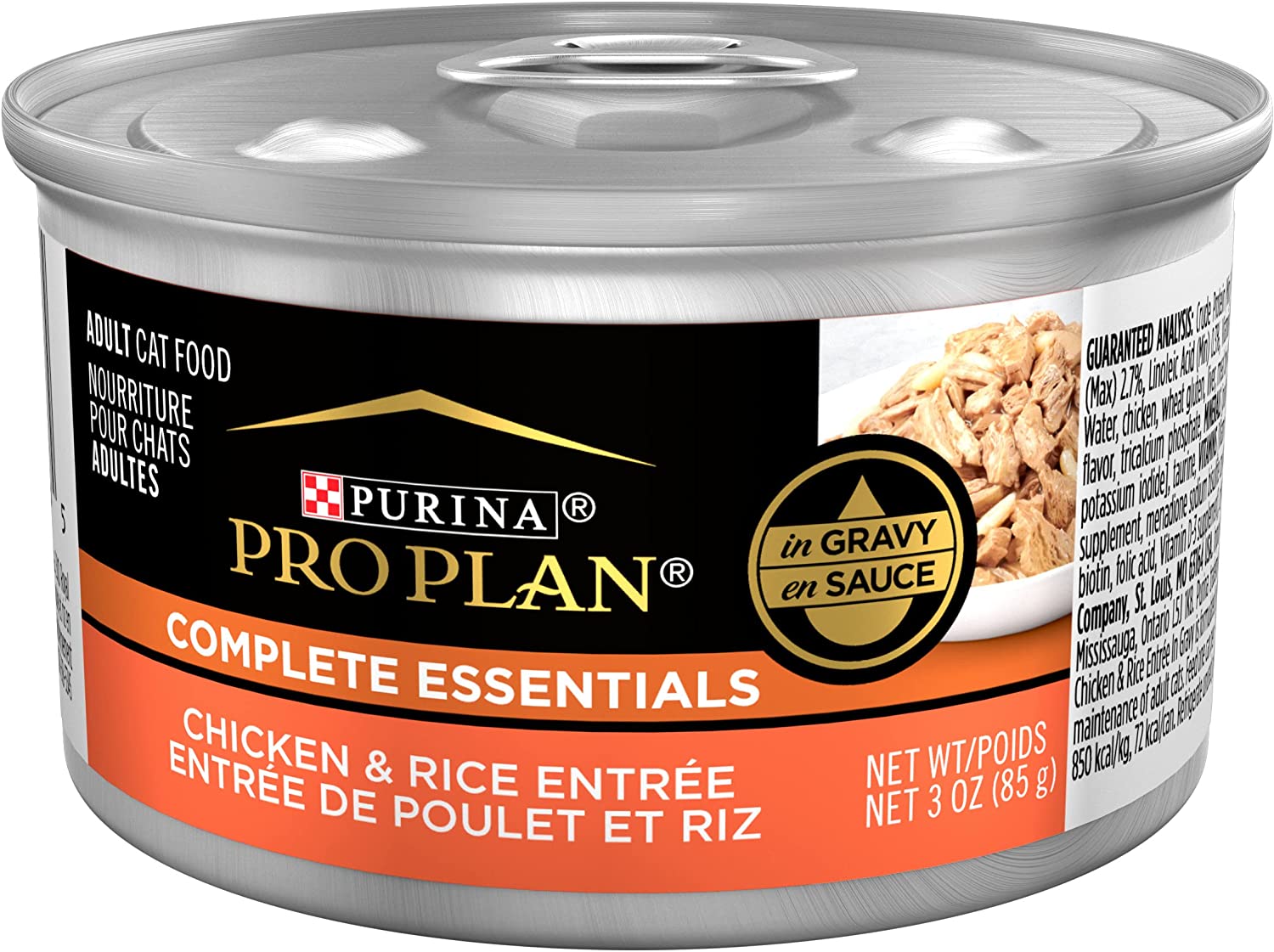 Looking for balanced food for your adult cat? Well, you came to the right place because Purina brings a complete meal with rice and chicken suitable for older cats. As your cat gets older it tends to develop certain diseases of the immune system and thus, requires selective cat food.
Aged cats have sensitive skin that leads to excessive shedding. This cat food is an optimal diet that comes with nutrients to maintain the ideal body system.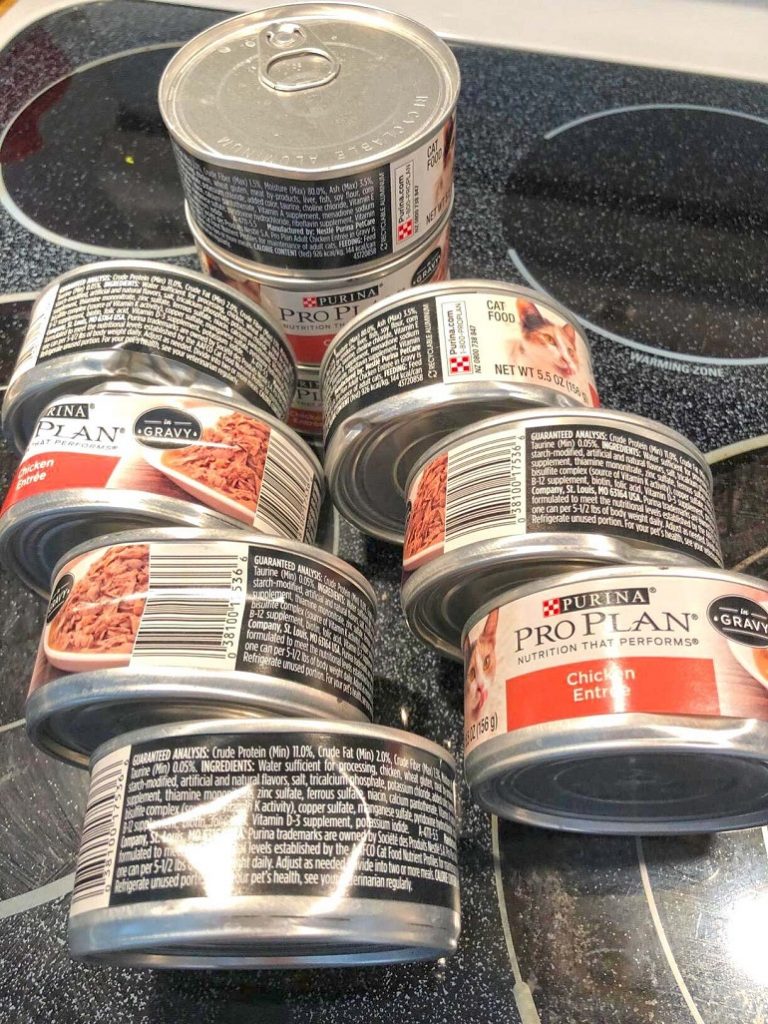 Your aged pet needs more attention than you think and their diet should cover all aspects for healthy fur! This food is a complete meal that can even keep your aged cat's metabolism fast.
Specifications
Has omega fatty acids and vitamin A.
Real chicken meal.
High protein wet cat food.
Suitable for adult cats.
Pros
Best for nourishing cat's skin and Ideal for itchy skin solutions.
Antioxidants for a healthy immune system.
Testers Verdict
Our fellow friends loved how this cat food is suitable for adult cats and those cats which suffer from cat hair loss. It comes with veterinary advice and promotes healthy skin and coats.
Few had negative reviews which tells us that omega 6 fatty acids are not much friendly toward kittens and they might have a reaction such as dry itchy skin.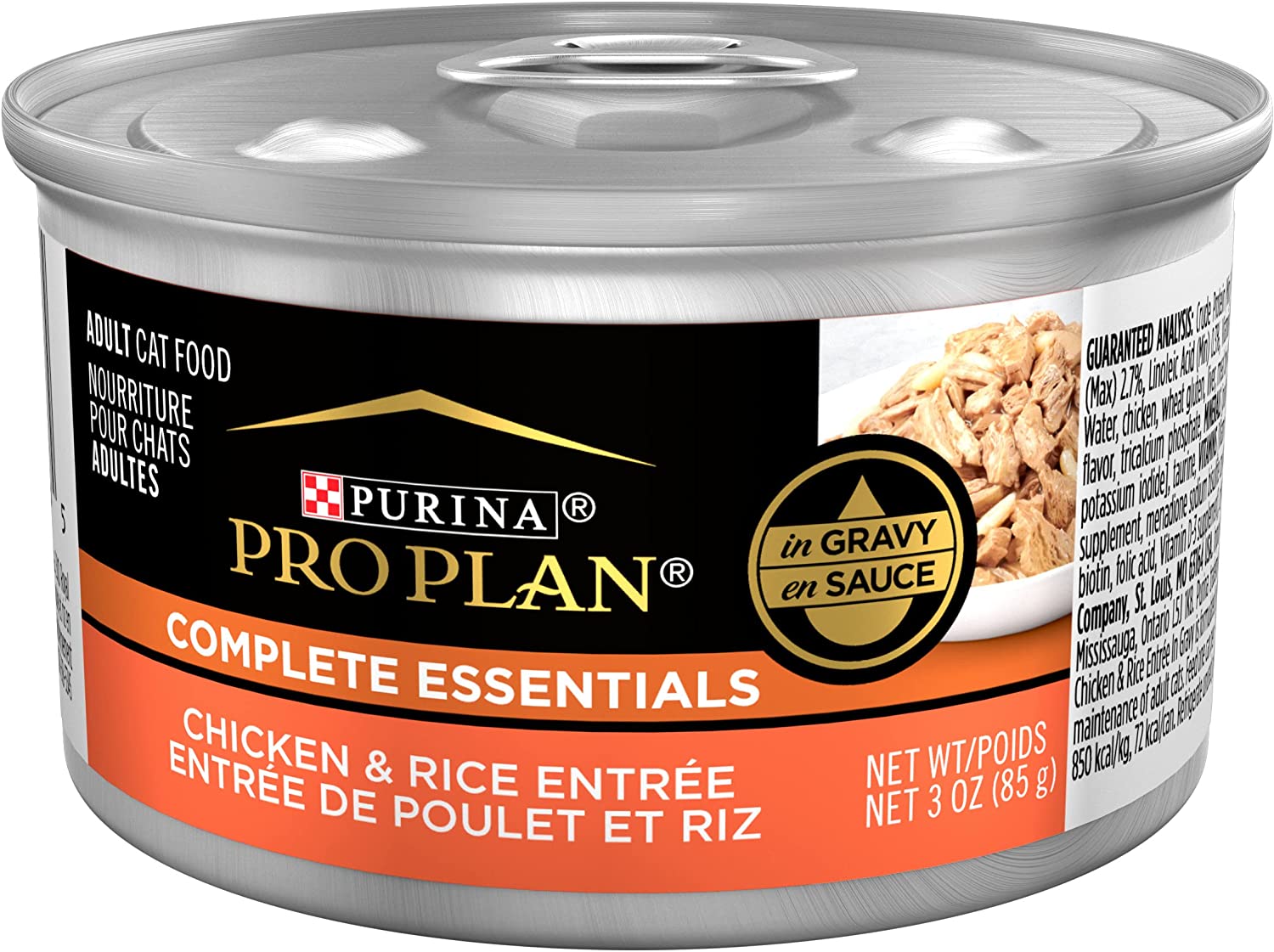 Purina Pro Cat Food for dandruff and shedding
The price of "Purina Pro Cat Food" varies, so check the latest price at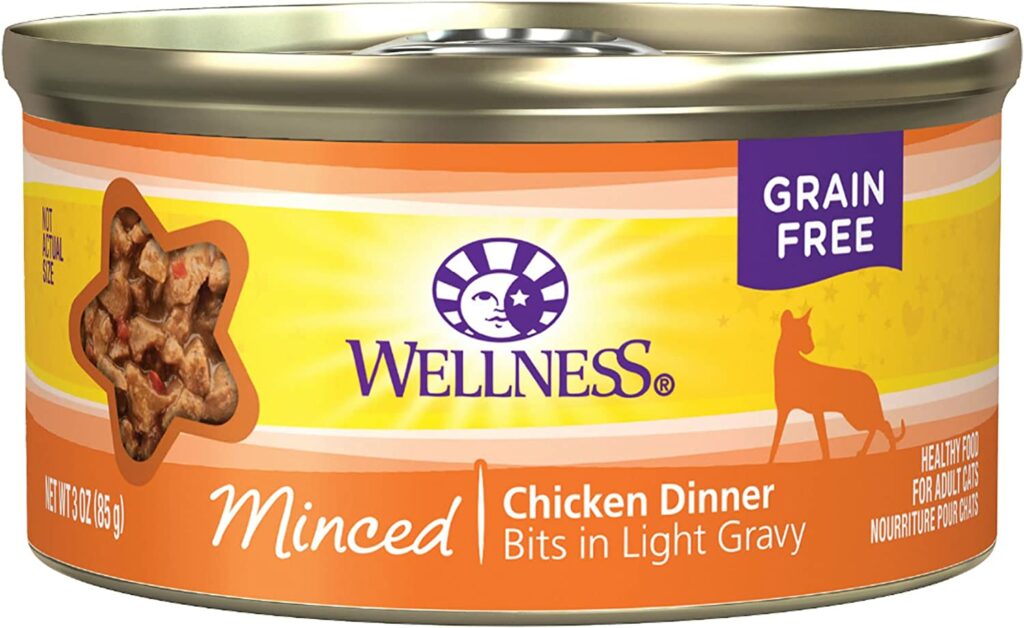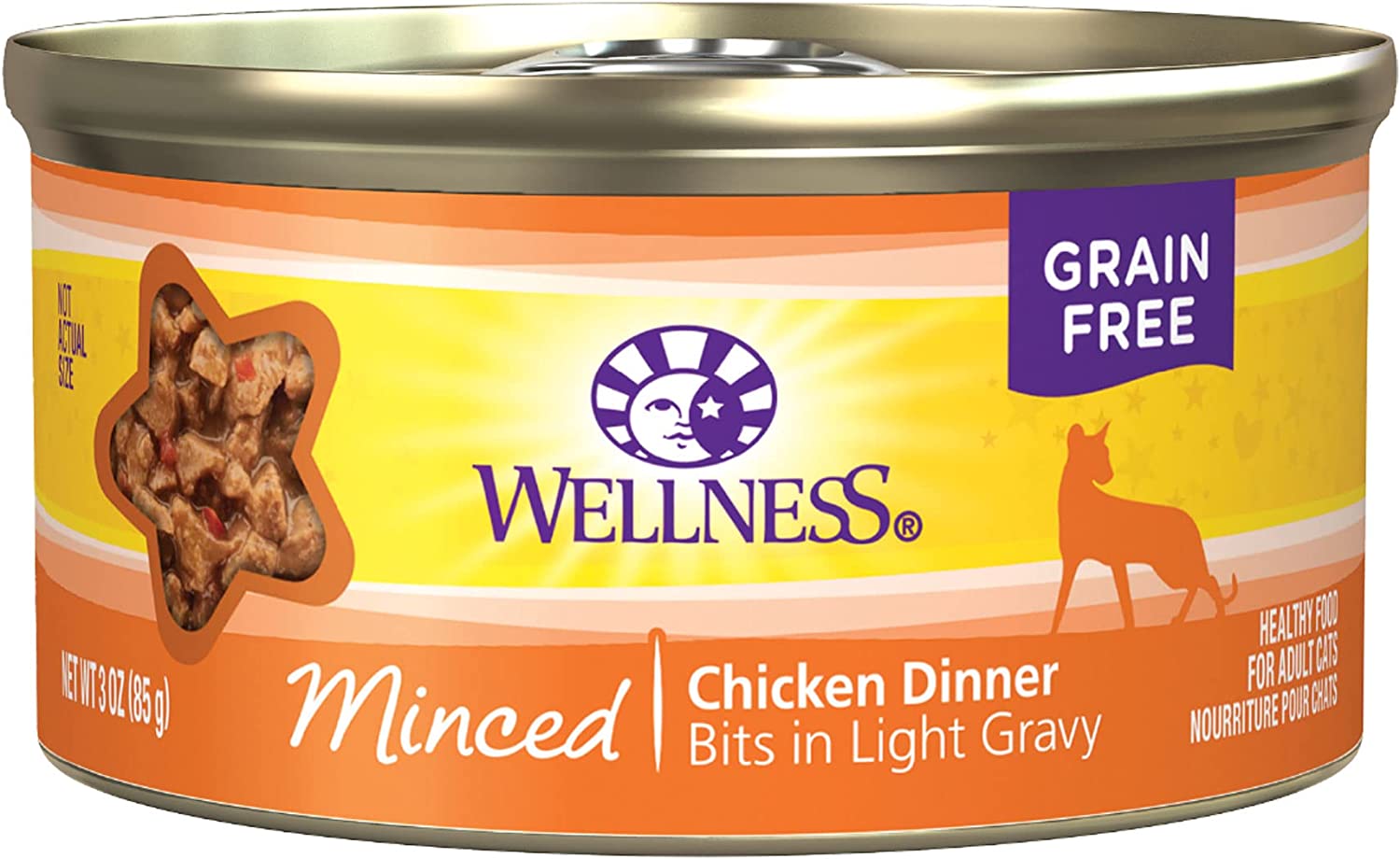 Chicken lover cats this food is meant for you! Wellness brings a perfect solution for your pet if they are having digestive system problems. It gives complete hydration to your furry pet and regulates water for the protection of urinary tract infections.
Your new kitten would fall instantly in love with this food because it is made out of the finest natural ingredients. Also, this does not contain any wheat or corn which will never give your kitten dandruff issues!
Specifications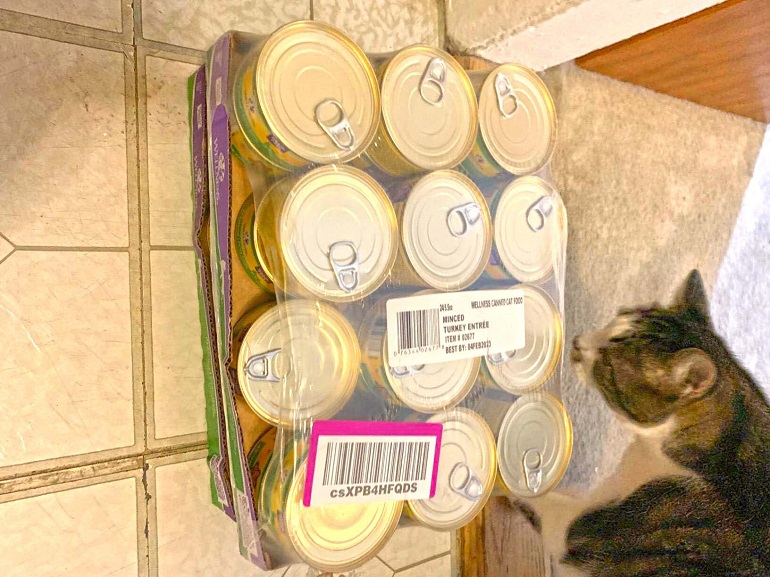 No artificial colors.
Healthy fatty acids.
Immunity booster with all-natural ingredients.
Being a wet food, it fulfills the requirement for thirst.
Pros
Provide veterinary advice.
Cost-effective.
Cat food for shedding.
Cons
It will be filling for kittens but for older cats as the quantity is less.
Testers Verdict
Tested by our members, according to them it resolves cat's skin issues and keeps them away from flaky skin. It also promotes healthy metabolism and keeps your pet hydrated.
The con of owning this is that it lies under cheaper cat foods which can cause longer-term issues in the wellbeing of your fur cat!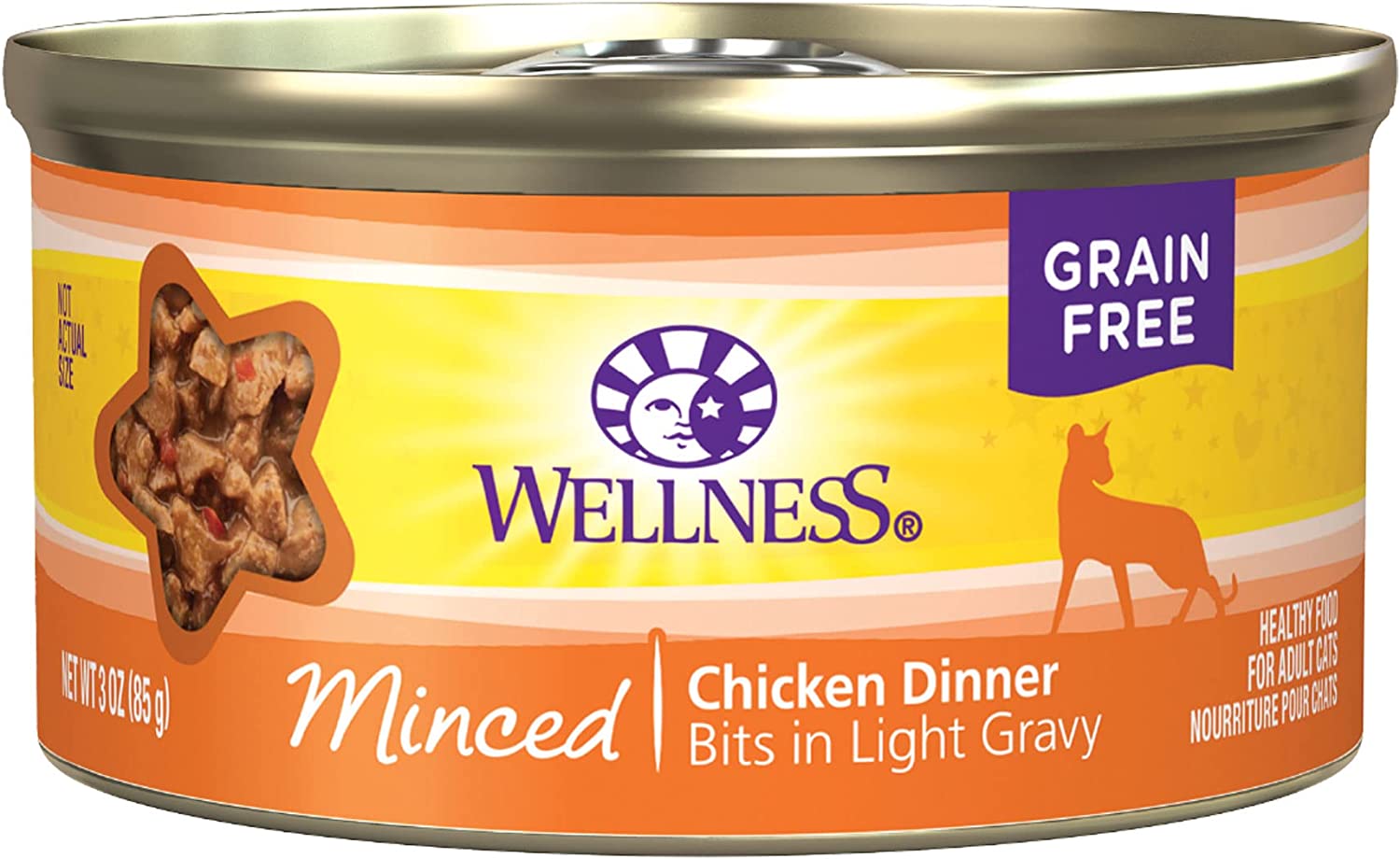 Wellness Cat Food for Dandruff and Shedding
The price of "Wellness Cat Food " varies, so check the latest price at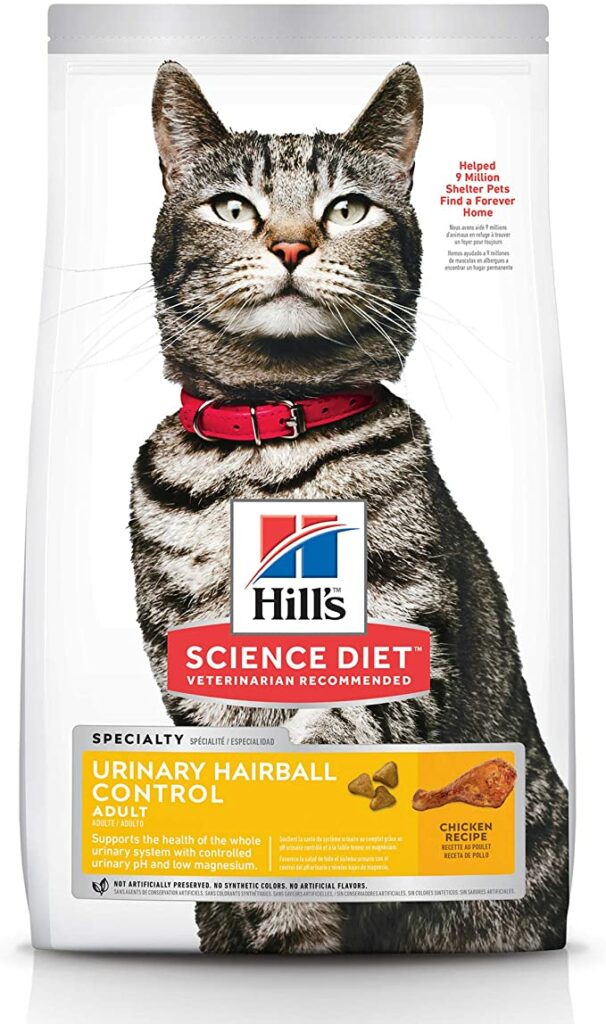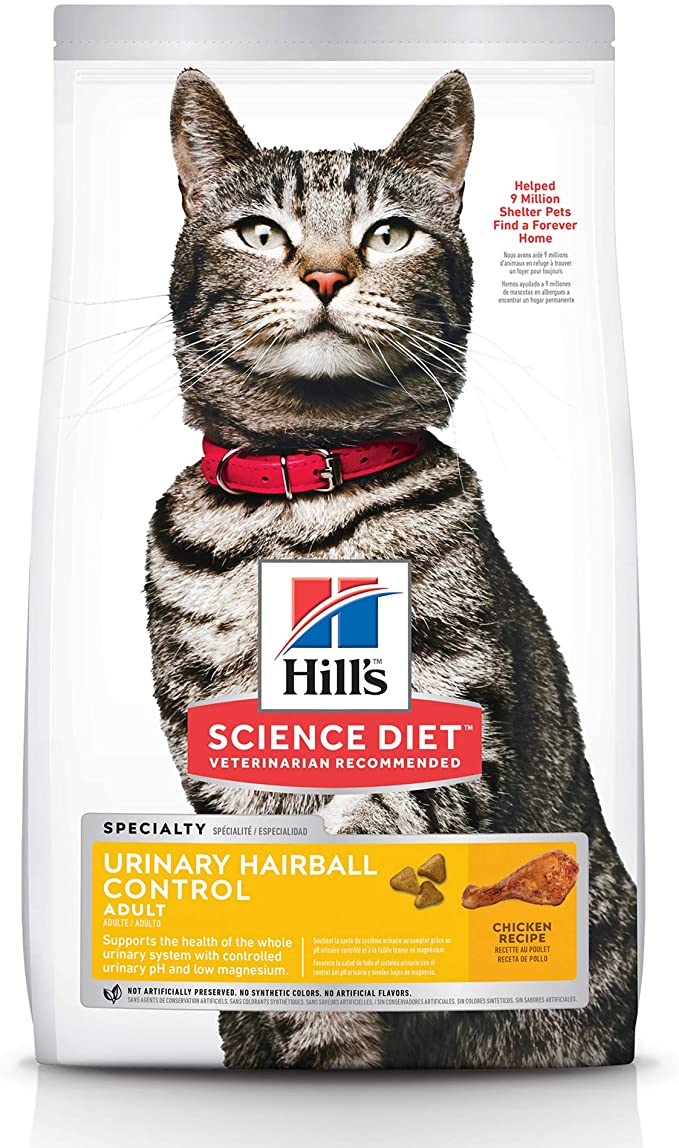 If your cat suffers from loose hair and you are done with the hairballs being around your space try having this food for your furry friend. This keeps their hair shiny and glowing. Reduce shedding even in the months like spring and fall.
This dry cat food fits all breeds and all sizes of cats. Comes with natural fatty acids and protein which helps in keeping your cats hair and coat healthy.
Worldwide recognized ingredients help in keeping your cat healthy. Keep in mind that your pet needs the same amount of care as any human needs and if you remember this, you never face issues with their health.
Specifications
Have omega 6 and vitiman E.
High protein diet meal.
High levels of magnesium.
Great size to fill your pet's stomach.
Pros
This food promotes heart health.
Comes with complete guidance for new cat owners.
Reduces hair loss.
Cons
Because it contains a high level of protein and if your cat is lazy instead they develop strong muscles, they will get chubby and fat.
Testers Verdict
After testing this the reviews from our team is positive, this dry cat food promotes healthy skin and lean muscles in pets. Have scientifically proven nutrition that keeps your cat's diet balanced.
The drop back of this food is weight gain in a few pets especially those who tend to be lazy, try avoiding giving your lazy cat otherwise they gain weight issues.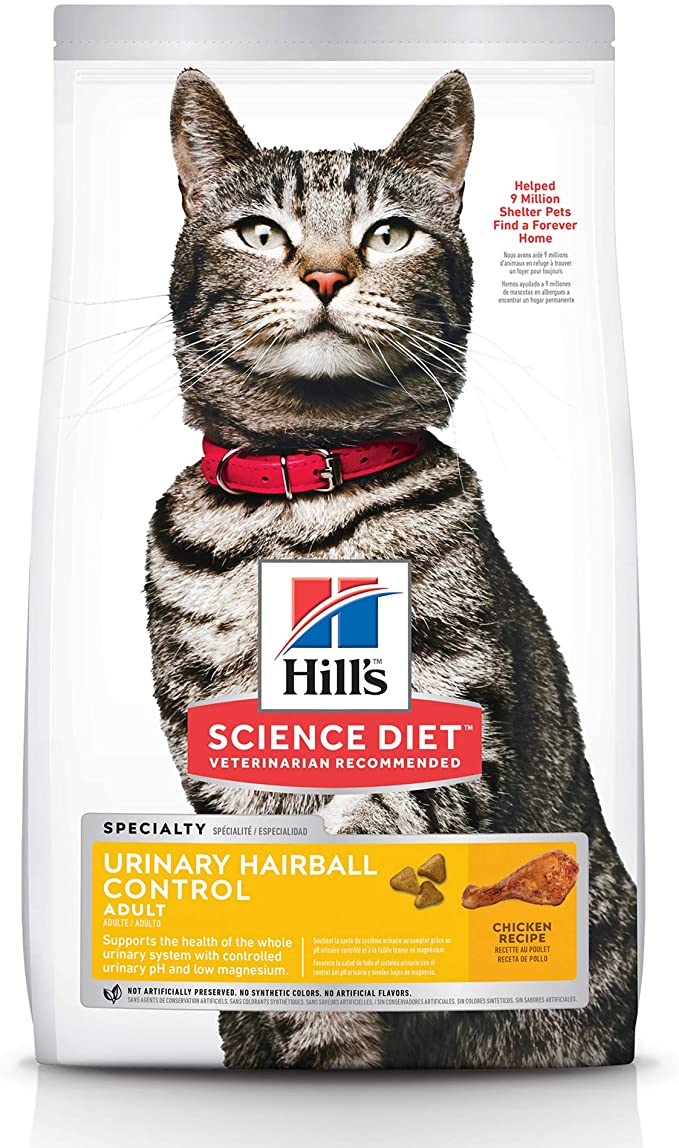 Hill's Science Diet Cat Food for Dandruff and Shedding
The price of "Hill's Science Diet Cat Food" varies, so check the latest price at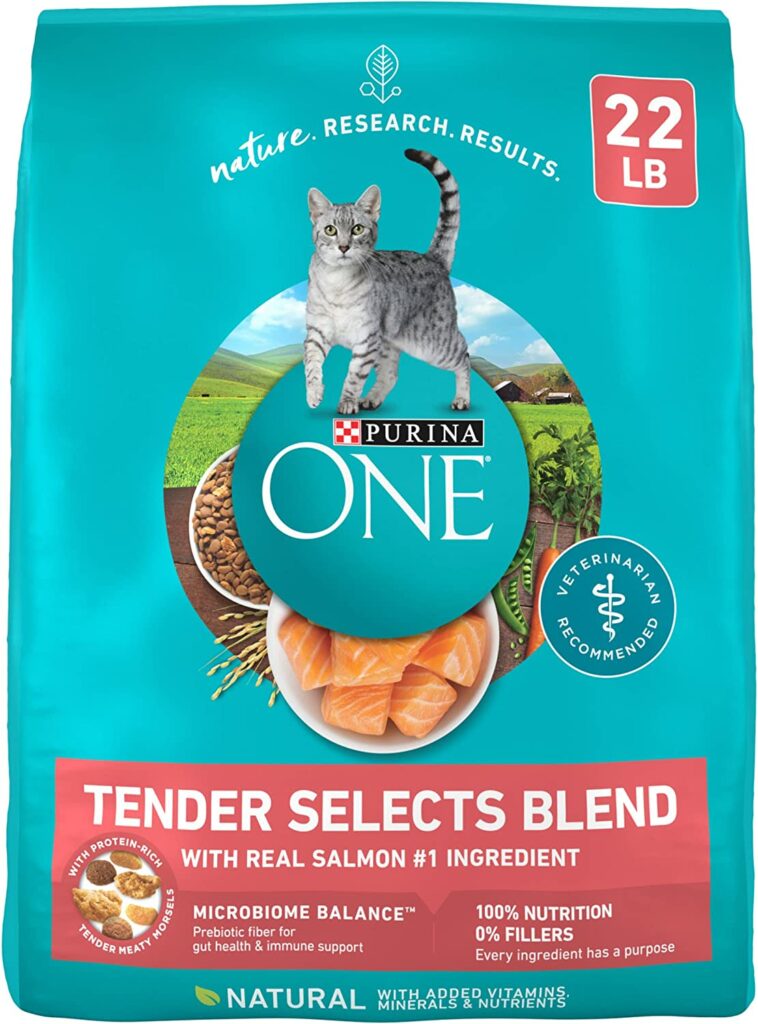 Purina cat food does not just come with veterinary guidance but has proved to be tasty and helped many cats in having dandruff free life. The ingredients used are natural foods.
Contains elements that help in giving a healthy diet to your cat. It promotes a greater digestive system which results in silky smooth hair. With this, your cat would be able to face fewer shedding issues.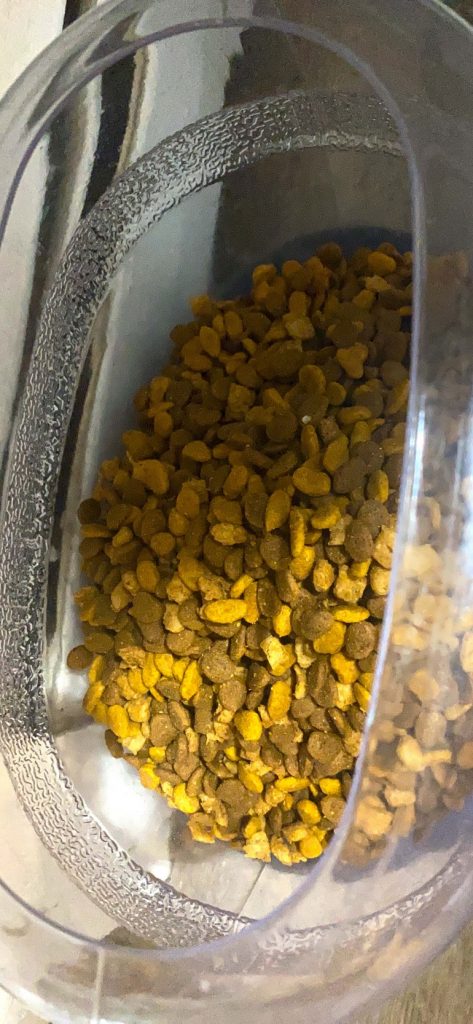 We would never need cat hair in our food, right? Then give them the food which can help you and your pet out of these worries.
Specifications
Real salmon dry cat food.
Have prebiotic fiber.
Promotes muscle growth.
Omega 6 Fatty Acids
Pros
Rich in animal protein which keeps your pet's skin and coats healthy.
The price is very reasonable.
Do not contain fillers that are harmful to your kitten and senior cats.
Cons
Salmon can be irritating to some breeds which have a sensitivity towards fish oil.
Testers Verdict
After testing this food we got a positive impact on how cats loved the taste and it is full of essential nutrients. It keeps the cat's fur healthy and soft and also a light on their stomach.
The negativity has displayed in a few cats that they suffer from abnormal growth which is not healthy in a short period.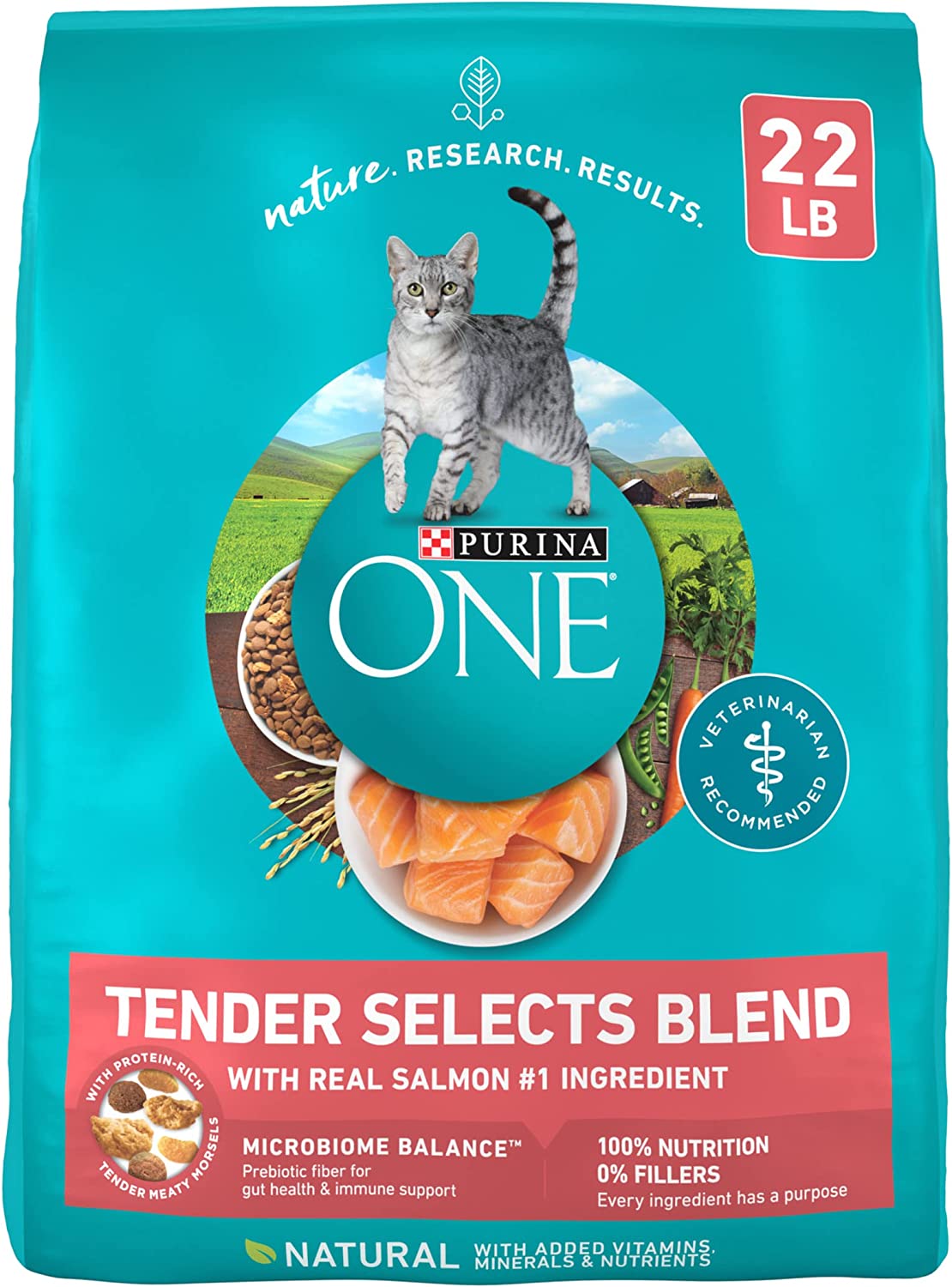 Purina One Cat Food for dandruff and Shedding
The price of "Purina One Cat Food" varies, so check the latest price at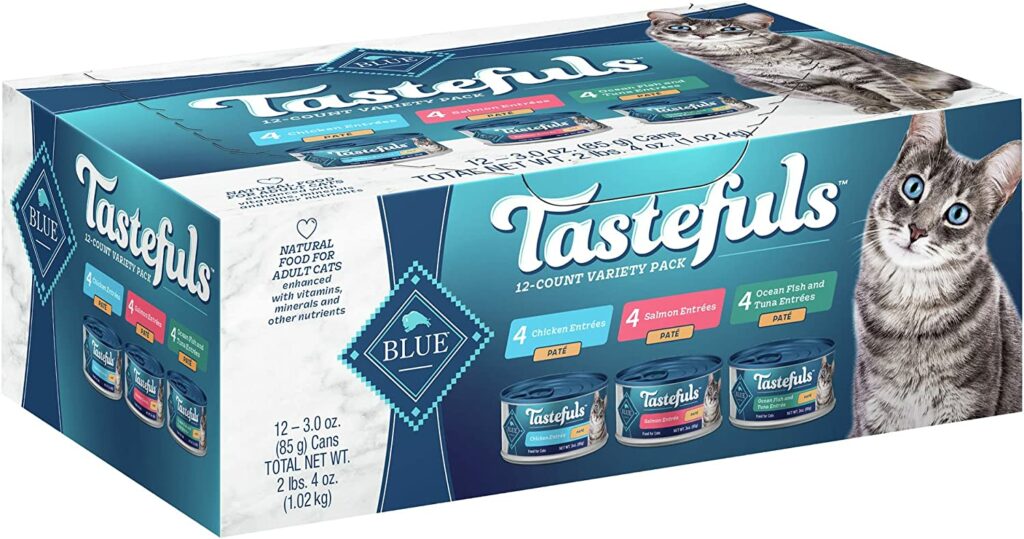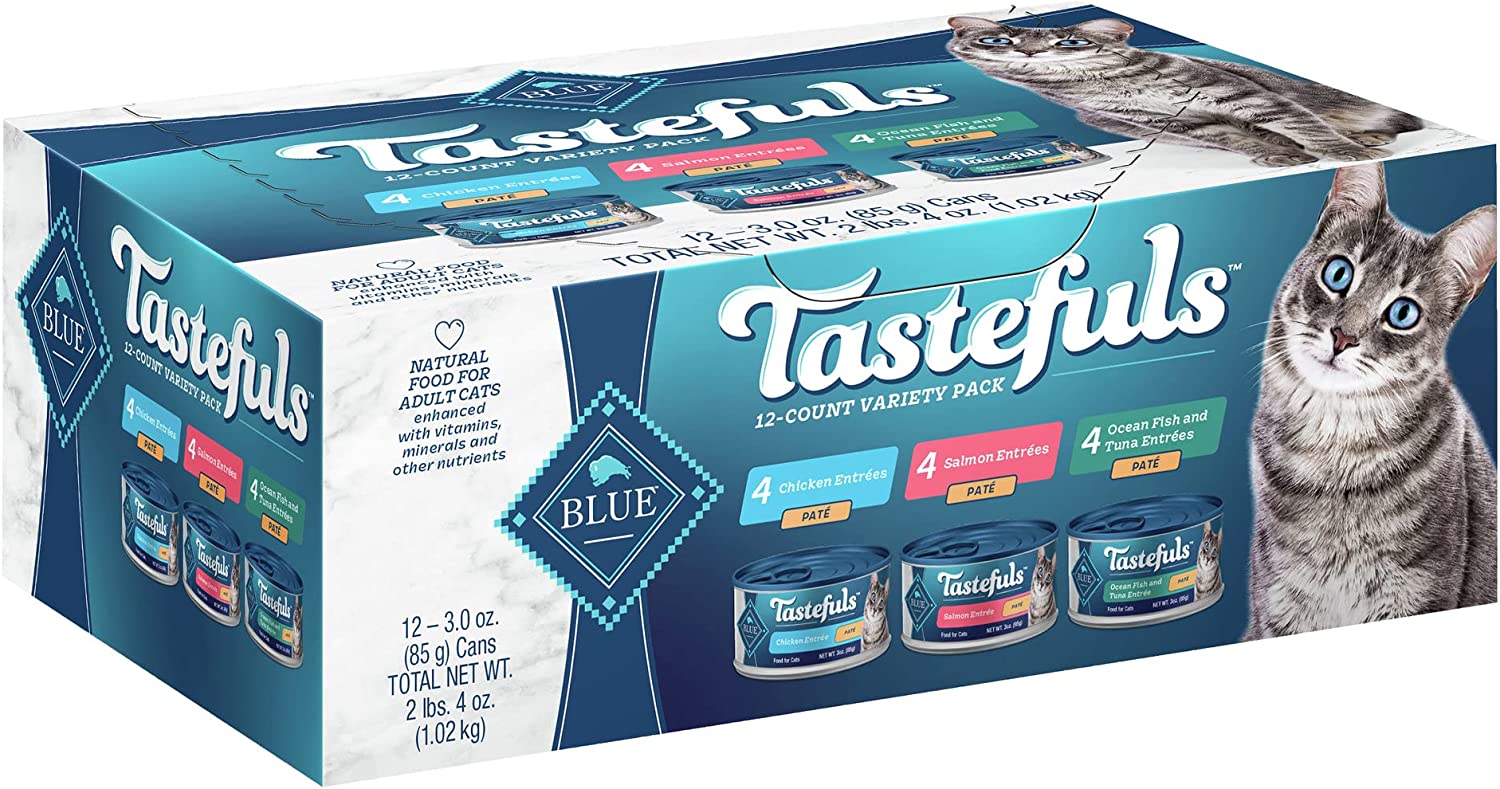 Looking for some wet cat food for avoiding cats shed? This is your best cat food call. It comes in different flavors, chicken, salmon, and fish to support fast metabolism. It also promotes coat and skin health in no time, results are visible after 2 to 3 days of using it.
Its portion size is quite filling and your pet feels full after its single meal. Also because it contains levels of water to keep them hydrated and away from infections related to kidneys.
If your cat lacks any important mineral of nutrient from their body, they will show significant signs of hair loss and dry skin. Try to keep a knee eye on what you are giving them to eat!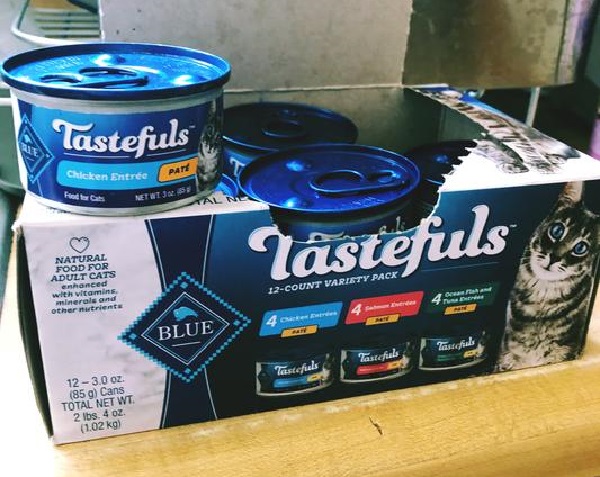 Specifications
Made from real meat.
No artificial preservatives.
Absence of corn and wheat.
Balanced meal for sensitive stomachs
Pros
It is price friendly.
Quite tasty.
Completely grain-free.
Cons
Some cats do not prefer foods that are in a form of liquid and this is wet canned food.
Testers Verdict
After knee observations, our team has reviewed this food best because it has real chicken and is grain-free. Suitable for cats who love fish oils. It also protects the cat's coat from any damage.
The drawback is that because of wet food few cats do not like its taste and avoid even touching and coming near it. They get irritated because of its smell.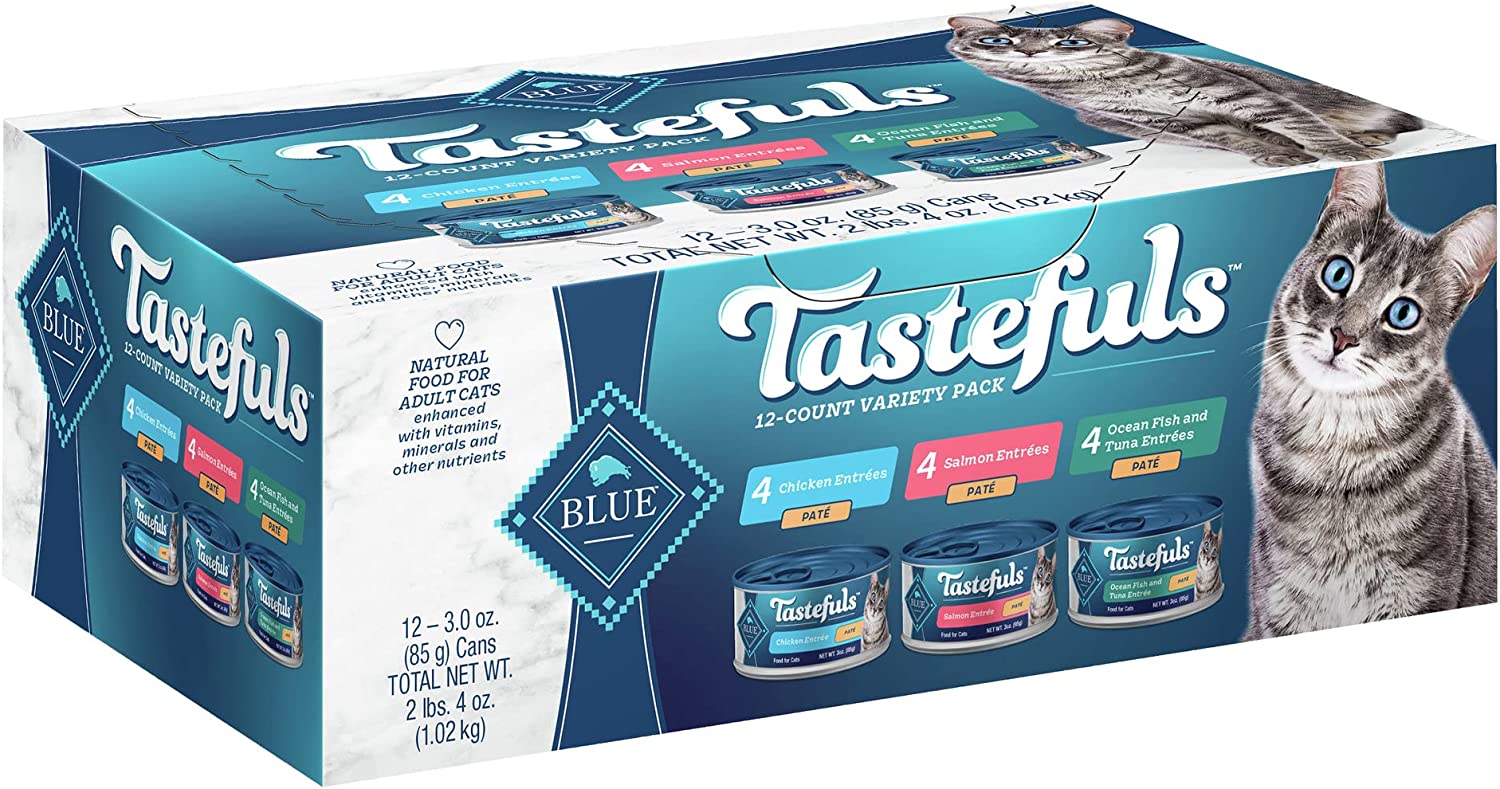 Blue Cat Food for Dandruff and Shedding
The price of "Blue Cat Food" varies, so check the latest price at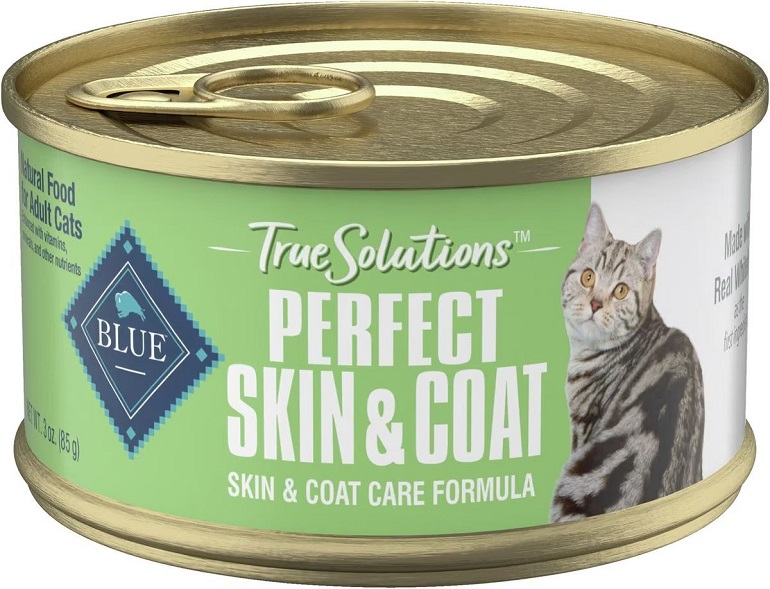 Many cats can develop a skin condition which is because of dryness caused by foods they are consuming. This results in increased dandruff and shedding in them. Blue brings your cat a portion of food that heals their skin health and promotes a smoother coat.
It is a wheat-free recipe made with real whitefish that is filling enough to give your cat healthy skin. It has high-quality protein, which gives them strength and keeps them active for a long time.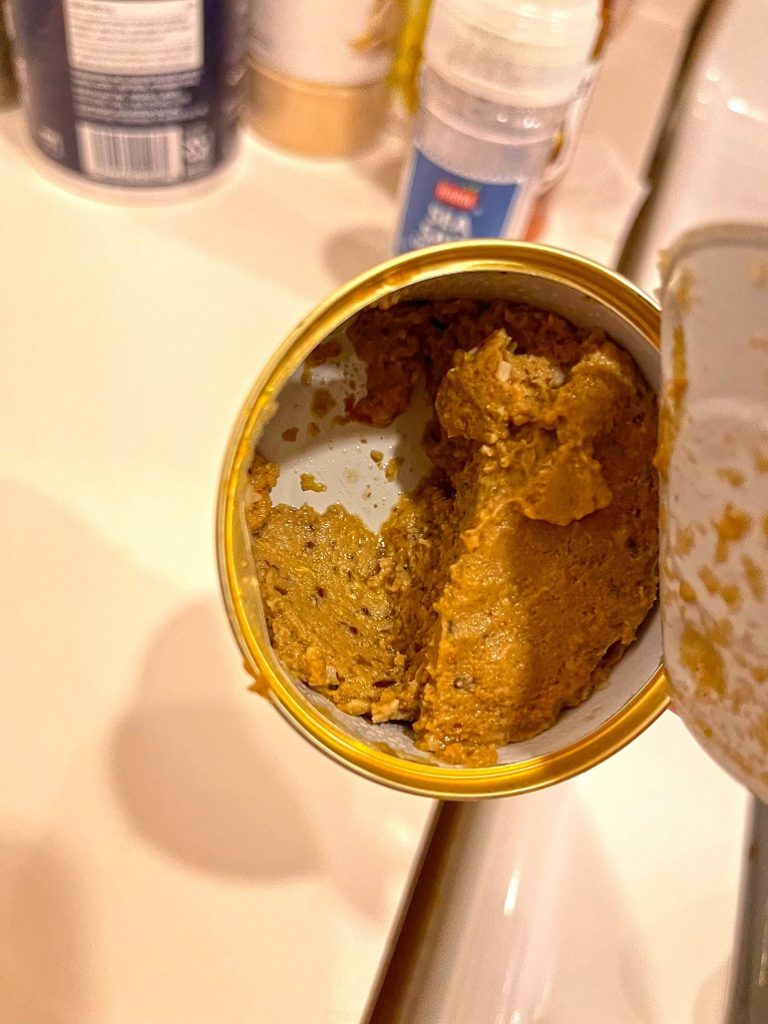 High protein levels also regulate muscle strength which will avoid the breakage of their bones and joints. Also, resulting in growth, especially in kittens.
Specifications
Wet cat food.
Omega 3 and 6 fatty acids.
Full of vitamins.
Have minerals to balance the diet.
Pros
Contains all-natural foods to promote an advanced lifestyle.
Wet food texture can help increase your cat's overall hydration.
Comes in a convenient 3-oz can size and case of 24 for easy storage and portioning.
Cons
Some cats may not like the taste or texture of the food.
Wet food may be messier to feed and require more frequent clean-up.
Testers Verdict
Our fellow members have reviewed this wet cat food as the most liked and tasty one. It is best for your pet's diet.
Additionally, the wet formula helps to provide hydration to cats who may not drink enough water on their own.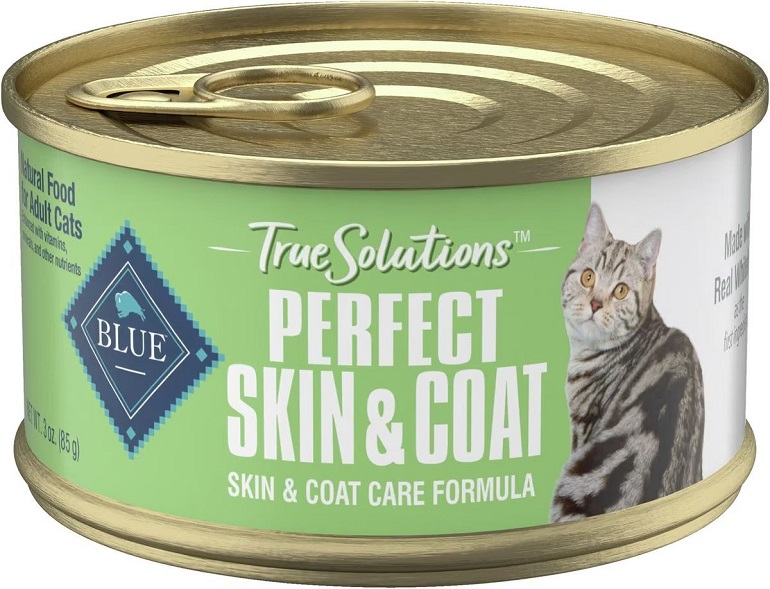 Blue Buffalo Cat Food for Dandruff and Shedding
The price of "Blue Buffalo Cat" varies, so check the latest price at
Finding the Best Cat Food for Shedding and Dandruff
You have come to almost the end of the article and by now you have some idea which cat's food is worthy of your furry pet.
Let us dig more into tips for finding cat food.
Protein
Foods with high levels of protein promote healthy skin and smoother fur for your cat. it gives them strength and helps in muscle growth, especially for kittens.
Try to have high protein as your kitten's food because they need it for their muscle development and growth purposes. Protein also covers any deficiency which is unseen in your pet.
They are grain free and have real chicken which regulates equal levels of blood and tends to reduce dandruff and shedding-related problems.
It also gives coat health which reduces the excessive oil on their skin that is causing shedding.
Fatty Acids
Remember that you need the best cat foods for your pet no matter what age they are in because if they are suffering from shedding and dandruff issues there is something wrong with their either environment or the food they are intaking.
Fatty acid foods are vital for your furry pet because they cannot make it themselves in their bodies and omega fatty acids are key to keeping their metabolism fast and productive.
Usually, wet foods have more fatty acids than dry cat food. These are free of corn gluten meals and provide a balanced diet to them.
These acids are essential for your cat's life and balanced diet! This would also give natural oil to the skin which can cure many skin-related matters.
Budget
If you are planning on compromising on the price and going for poor-quality foods then also try adjusting to fur balls and cat allergies! You should look for budget-friendly foods but never think of giving your pet cheap foods.
This is result in imbalanced health that can lead to excessive dandruff, dry skin and coat health, and excessive hair loss. The budget should be your concern but it does not mean giving away your cat's health! If you are not providing them with good food, the cat's fur will become rough.
Many foods are budget friendly and can be best for your furry pet and they could bring multiple benefits.
FAQs
Why does my cat shed so much and have dandruff?
You need to get it checked by a vet first and then see if they are going through a hormonal imbalance.
Most cat's shed daily and in months of summers and winters and it is natural but if they have dandruff as well then they might be getting the food that suits their body.
What is the best food to help my cat's hair shed?
For natural shedding, your cat would need foods rich in minerals, nutrients, and omega. This gives your cat hair smoothness and keeps their hair shed easily in the amount which is recommended.
Also, cats are not shedding their hair from roots but just waving off dead hair from their skin while doing self grooming.
How do you stop cats from shedding and dandruff?
Dandruff occurs when your cat's skin gets dry and does not produce necessary body oil, you will be needing to keep them hydrated and moist through products and mainly by giving them foods that are in wet form.
For shedding, you need to make them avoid doing excessive grooming and see if they are having allergic reactions to the food they are consuming.
Conclusion
Readers, we think you now have an idea of how to choose the best cat food for problems related to dandruff and shedding! Your pet needs extra care in every aspect as they are not able to speak directly to you.
Pet owners can always make their pets feline friend who doesn't shed at all because of the food consumption and quality of life they lead.
Try providing the best cat foods to your furry friend and those foods should have high levels of omega fatty acids.
We are hoping that this article has helped you with the answer to find out the best food for your cat in curing dandruff and shedding-related issues. The possible reasons behind such matters and how can you solve them by just changing their diets.
Keep visiting our website to find out how can you keep your pet away from itching skin disturbance, give them a healthy lifestyle, maintain their skin, keep their fur glowing, and last but not least which food is best for your pet.
Let us know if you have any queries in the comment box.