When you bring a new furry friend home, it's easy to get caught up in the cuddles and playtime that come with having a cat. But let's be real – the least desirable aspect of cat ownership is the litter box. It's not just about scooping out what's left behind, but also the strong odors that come with it.
But don't worry – you don't have to put up with smelly cat litter boxes forever. There are plenty of ways to deal with odor, from odor-neutralizing cat litter to investing in a litter box specifically designed for odor control.
If litter box odor is a problem for you and your feline friend, consider looking into the perfect cat litter boxes out there. With the right odor-control litter box, you can say goodbye to litter box odor for good.
Top Pick
Litter-Robot
Material:
Polypropylene, Plastic

Item Weight: 24 Pounds
Aesthetic Design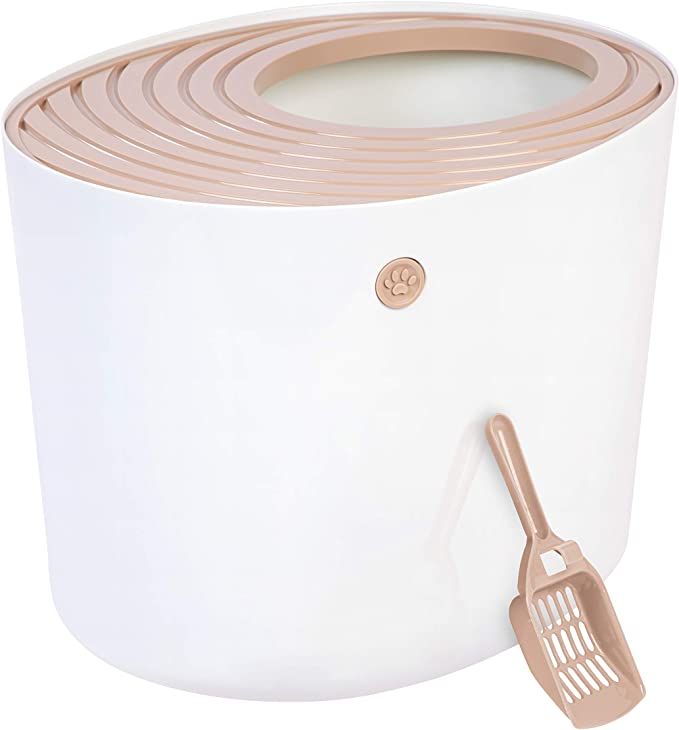 IRIS Top Entry Cat
Material:
Plastic

Item Weight: 4.6 Pounds
Premium Choice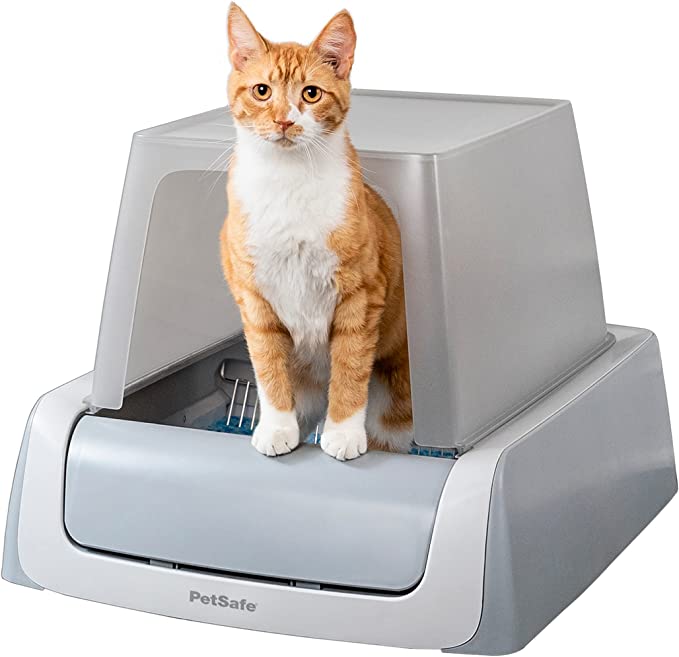 ScoopFree Covered
Material:
crystal
Item Weight: 20.3 Pounds
Best Privacy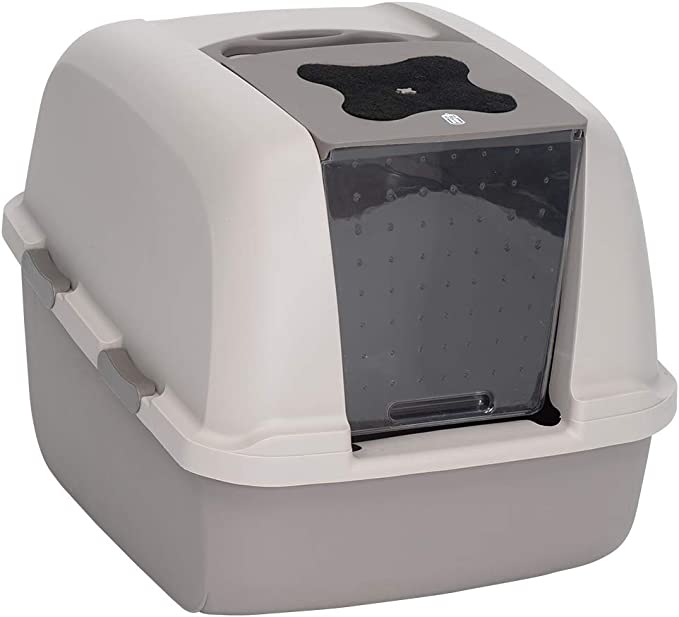 Catit Hooded Cat Pan
Material:
Plastic

Item Weight: 1.6  Pounds
Prevents Messy Situation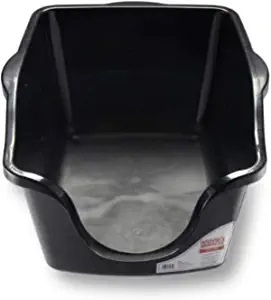 Nature's Miracle Cat
Material:
other

Item Weight: 1.85 Pounds
Sleek & Stylish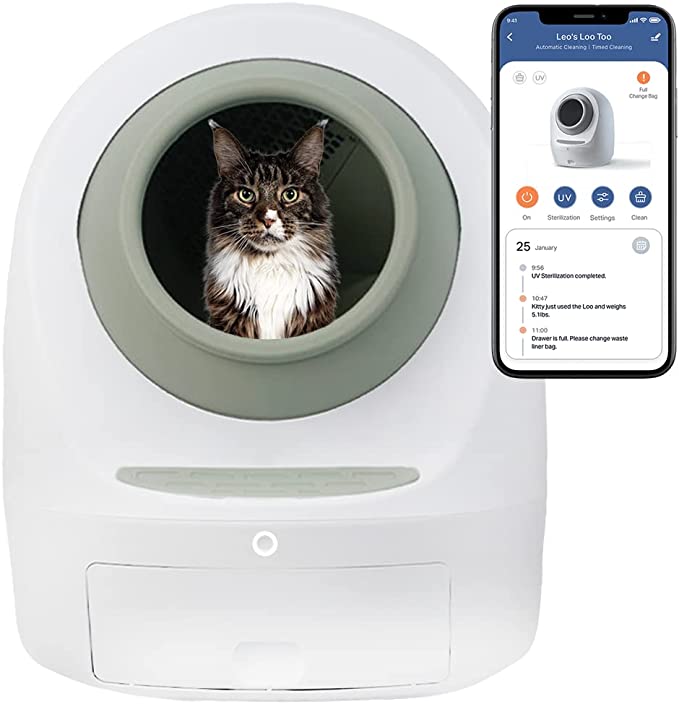 Leo's Loo Too by Smarty
Material:
Plastic

Item Weight: 27.5 Pounds
Super Versatile
Modkat Flip Litter Box
Material:
Plastic

Item Weight: 7 Pounds
Best Cat Litter Boxes for Odor Control
While you can use cat litter specifically designed to absorb odors, it's not a perfect solution. But if you're willing to go the extra mile and invest in the best cat litter box for odor control, you can significantly reduce the amount of smell, making odors a distant memory.
The best cat litter boxes not only absorb odors but restrict how far smells can spread. This means even if your cat does leave a pungent deposit, the smell won't travel far and will instead be contained within the litter tray.
The Litter-Robot 3 is a popular self-cleaning litter box amongst cat owners, despite the release of the newer Litter-Robot 4. One of the key reasons for its recent popularity is its more affordable price compared to the newer version.
The Litter-Robot 3 automatically separates clean litter from dirty clumps and waste, sifting through and disposing of waste in a carbon-filtered waste drawer. The waste drawer is key since odors are trapped inside and don't spread around the house.
The waste drawer even has an indicator light that tells you when it's full, at which point you simply remove the bag and dispose of it in the trash before replacing it with a new bag.
The standard version doesn't automatically connect to the app, but there is a wifi-enabled version available for a higher price. This allows you to easily monitor the self-cleaning litter box levels at a simple glance.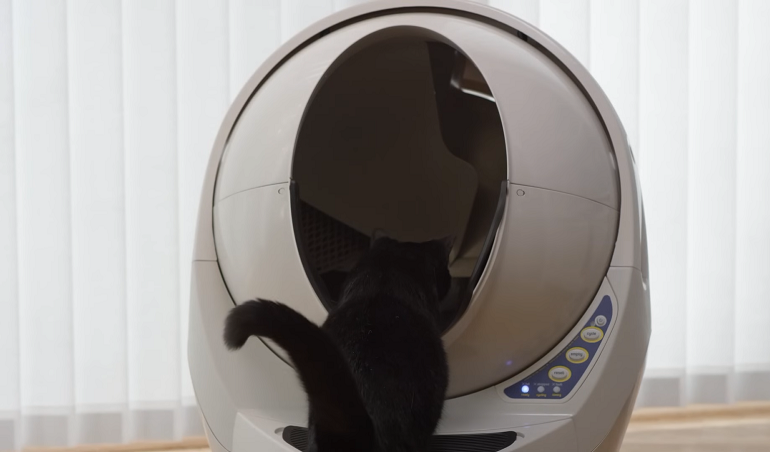 The Litter-Robot 3 always leaves your cat with a clean bed of litter, further helping to stop lingering odors. You can use most clumping litters, though using cat litter for odor control can be even more effective.
Pros:
Carbon-filtered waste drawer effective for odor control
Only needs emptying once every few weeks
Easy to clean
Ledge catches any litter that falls out
Quiet operation
Great customer service
Cons:
Very big
Litter bed is too small for big cats
Expensive
Need a specific Wi-Fi-enabled model to use the app
Litter-Robot 3 Litter Box
The Price of "Litter-Robot 3 Litter Box" varies, so check the latest price at
One of the biggest drawbacks of traditional litter boxes is how ugly and unappealing they can be. But what if you could have an odor-control litter box with a more aesthetic design? That's exactly what makes this one stand out.
With its sleek and elegant design, this litter box looks more like a stylish wastepaper basket than a kitty toilet. It comes in a range of colors, including white, gray, black, and even orange, so you can choose the one that best fits your home décor.
It even comes with a matching scoop with the same stylish design that hangs on the side of the box for convenience.
But the design is about more than just aesthetics – it also serves a practical purpose. It's a top-entry litter box, meaning cats enter through the hole in the top. A top-entry litter box helps keep everything within the confines of the box, from the litter to the waste itself.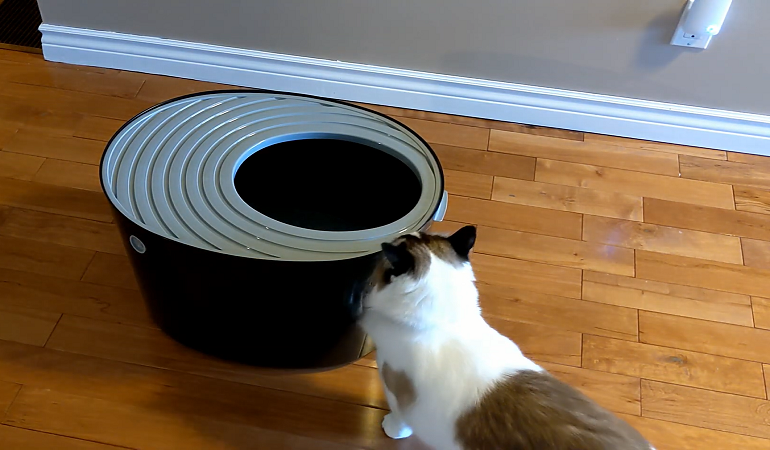 It also gives your cat some privacy, which can be ideal if you have nosy family members like dogs or curious toddlers who might disturb them. And keeping everything inside the box reduces the amount of odor that might linger afterward, almost like closing a bathroom door.
The clever design doesn't stop at the top of the litter box. The lid also has grooves that catch any litter that might be stuck to your cat's paws, reducing tracking and minimizing the amount of cleanup for you.
With its combination of style and function, this is a great choice for cat owners looking for a litter box that's both visually appealing and practical.
Pros:
Aesthetic design
Reduces tracking
Simple to clean
Gives cat privacy
Reduces odors
Complimentary scoop has a matching design
Cons:
Bigger cats might struggle to fit
Older cats may dislike the need to jump
Expensive considering the lack of electrical features
Odors can still escape through the top entry hole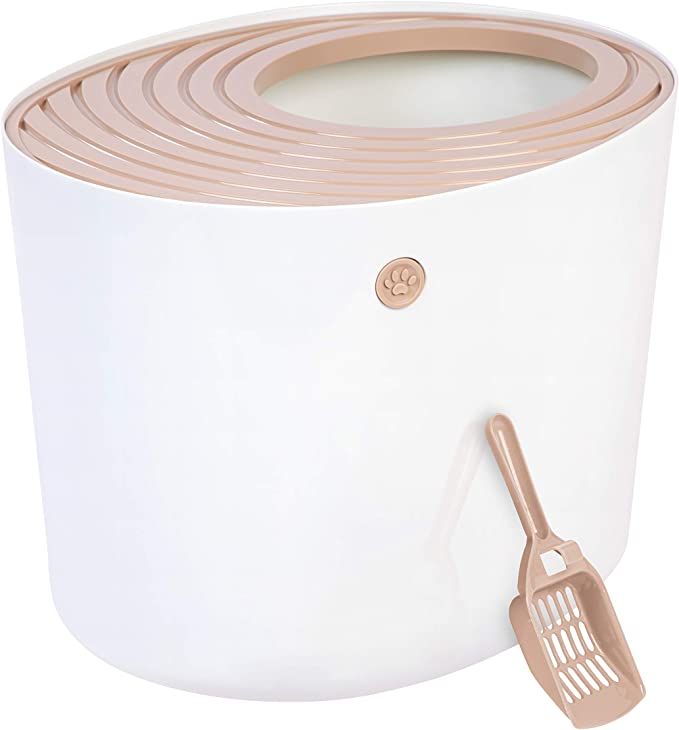 IRIS Top Entry Cat Litter Box
The Price of "IRIS Top Entry Cat Litter Box" varies, so check the latest price at
If the thought of scooping out your cat's litter box fills you with dread, then the ScoopFree cat litter box system is the perfect solution. As the name suggests, it takes the hassle out of scooping, allowing you to go for weeks without having to clean or refill it.
One of its key features is crystal litter. This special litter is five times better at odor control than traditional clumping litter, absorbing liquids and dehydrating solids to rid them of odor. It's also dust-free, so you don't have to worry about tracking messes all over your house.
The scooping cycle runs automatically when the safety sensors ensure your cat's not inside the box. It uses disposable trays with a plastic lining and a lid to prevent any potential leaking or spilling during disposal.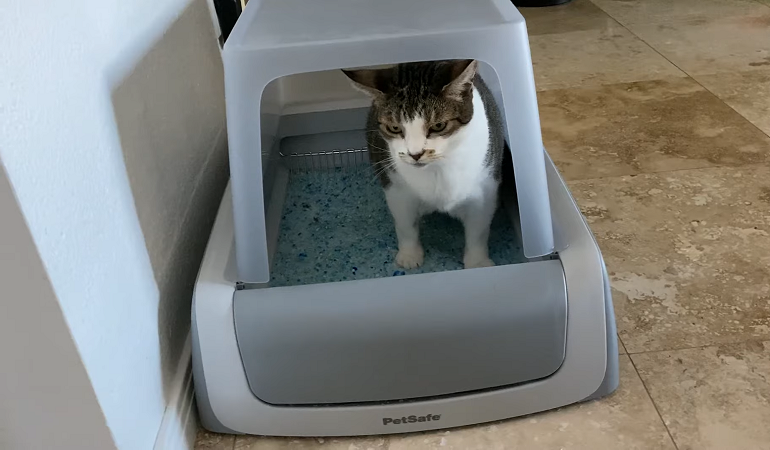 It also boasts a health counter that monitors how frequently your cat uses it. This can be a useful health indicator to help nip any potential problems in the bud if you notice a change in behavior.
The privacy cover is a nice touch, giving your uptight cat some privacy and personal space, and even comes in two colors to match the self-cleaning litter box itself.
Pros:
Operates quietly
Waste drawer retains odors
More effective in controlling odors
Monitors how often cat uses it
Privacy cover gives cat modesty
Cons:
Disposable litter trays aren't cost-effective
Not ideal for cats who don't like crystal litter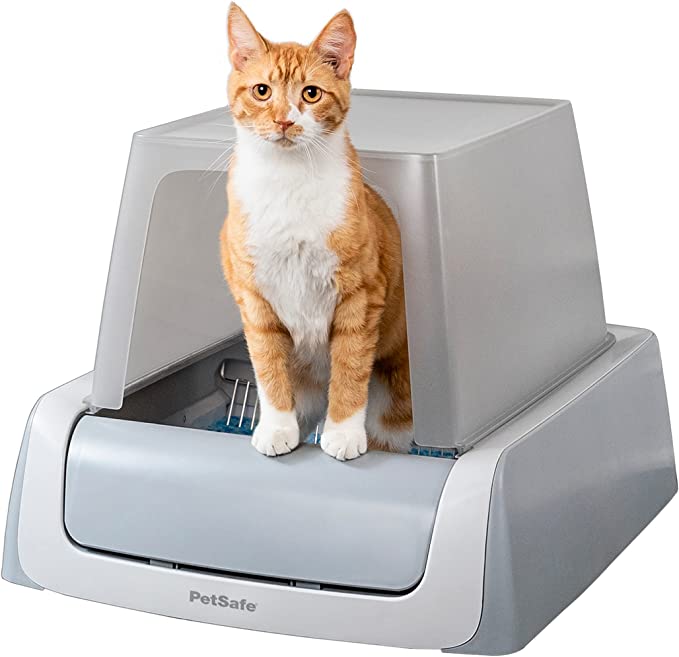 ScoopFree Covered Automatic Self-Cleaning Cat Litter Box
he Price of "ScoopFree Covered Automatic Self-Cleaning Cat Litter Box" varies, so check the latest price at
If you've ever wanted a mini cabin for your kitty to go the bathroom in, look no further than the Catit Hooded Cat Pan. It gives the privacy your cat's always wanted, while still being large enough to accommodate larger cat breeds thanks to its large opening. It can even handle households with multiple cats!
One of the standout features is its ability to control odors. It includes an integrated carbon filter that traps odors and works well in combination with litter that does the same job. On top of that, its front door helps restrict odors from leaving the cat litter box.
Cleaning the litter box is a breeze. The large hood lifts up easily, or you can simply disassemble it using the slider locks. It's easy to wipe down thanks to the BPA-free materials.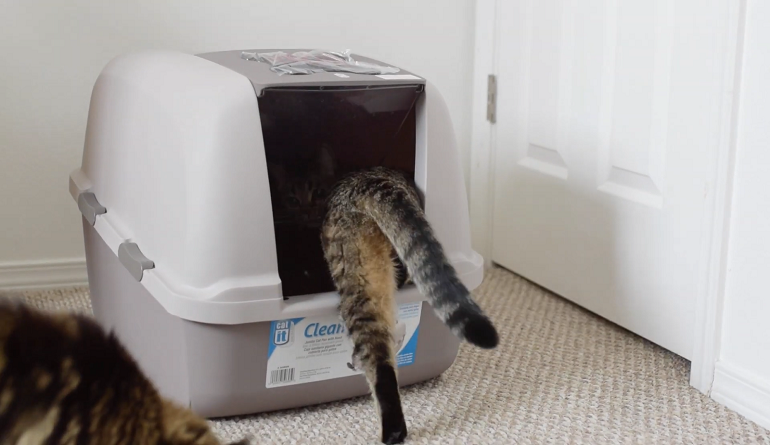 It also helps control mess getting outside the litter box. The front door keeps litter inside the tray where it belongs, and the back of the box is higher than the front, ensuring that cats who face the open while urinating don't cause any leaks.
Pros:
Large enough for all sizes of cats
Suitable for multi-cat households
Front door controls odors and reduces tracking
Carbon filter combats lingering odors
Easy to disassemble and clean
Cons:
Might be too big for some rooms
Some cats find the flap difficult to use
Thin plastic not durable for long-term use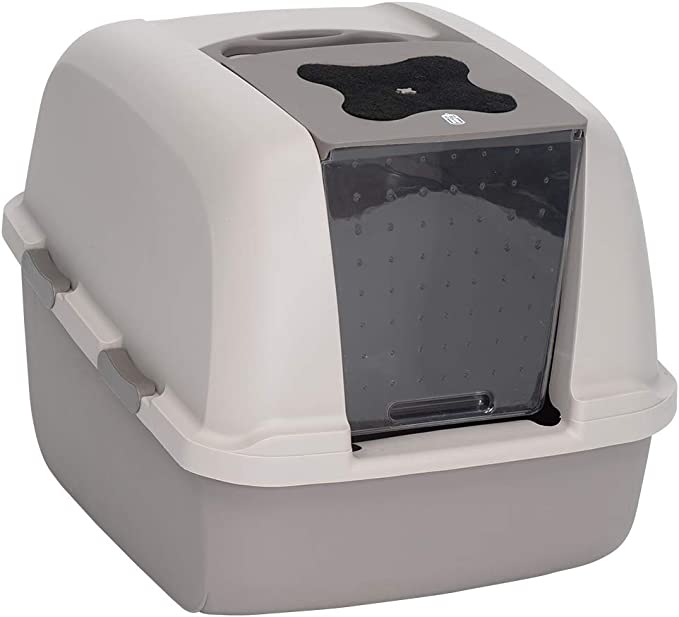 Catit Hooded Cat Pan
The Price of "Catit Hooded Cat Pan" varies, so check the latest price at
If your cat tends to be messy in the litter box and kicks litter all over the place, then Nature's Miracle High-Sided litter box might be what you need. While it doesn't have the most aesthetic design, it's a super simple litter box that gets the job done.
One of the main features is its high walls, which help to prevent litter from flying all over the place. They also give your cat privacy that many will appreciate.
Its non-stick surface makes it easy to clean and wipe down, although the very bottom has a rough texture that's harder to clean.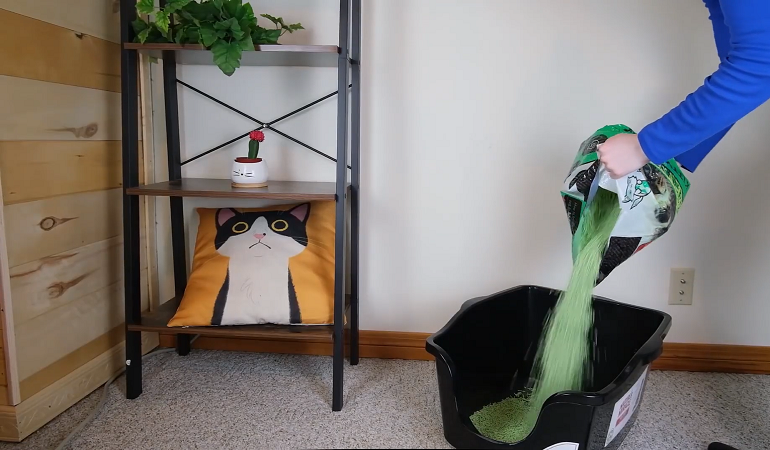 It's also ideal for older cats, as it has the same level of privacy as others, but has a lowdown entry with easy access for any kitties that aren't as agile as they used to be.
Pros:
High walls stop cat from kicking litter
Low entry ideal for older cats
High walls reduce some odors from spreading
Gives privacy to cat
Non-stick surface for easier cleaning
Cons:
Rough texture on bottom is hard to clean
Not an aesthetically appealing design
Not as effective in reducing odors
Lacking in features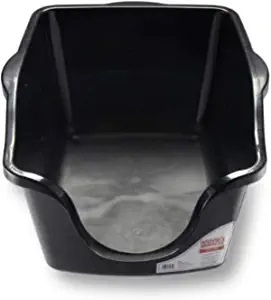 Nature's Miracle High-Sided Cat Litter Box
The Price of "Nature's Miracle High-Sided Cat Litter Box" varies, so check the latest price at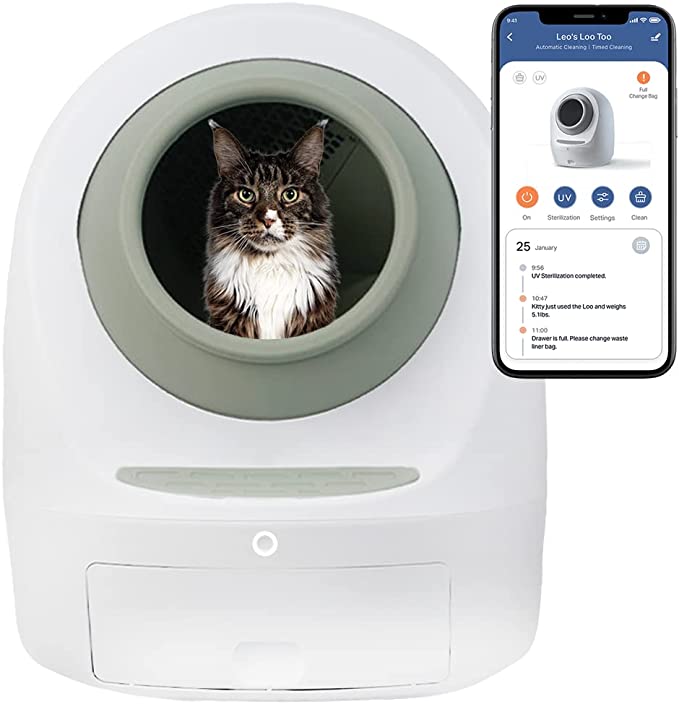 California-based company Smarty Pear is dedicated to improving life for both pets and pet owners alike. Named after a large and loving rescue cat, Leo's Loo Too is the newest addition to their line of innovative products.
With its great design and four color options to choose from (gray, green, blue, and pink), Leo's Loo Too is a self-cleaning litter box that's sure to fit seamlessly into any room in your home.
But it's more than just a pretty face – it's packed with features that make it convenient to use. It connects to Google and Alexa devices, as well as an app that integrates with your smart home system.
When it comes to controlling odors, it's excellent! Like the Litter-Robot, it traps clumps and solids in a waste drawer, preventing odors from spreading throughout the house.
The waste drawer is larger than the previous model, making it more effective in controlling smells. However, due to how it sifts litter, you have to use 100% clay-clumping litter.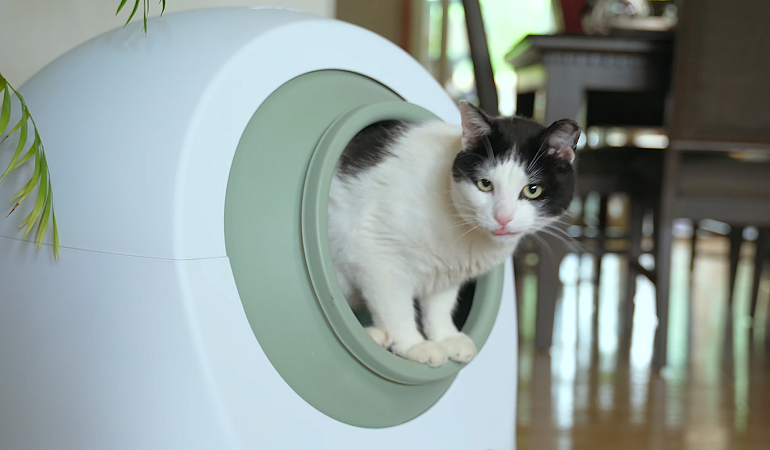 It goes one step further by using UV rays to kill 99.9% of bacteria. Three layers of safety technology recognize when your cat leaves, before projecting rays into the waste drawer to remove any trace of bacteria, parasites, and viruses, ensuring no more odors will develop.
Pros:
Small entrance restricts odor from escaping
Cleans away waste automatically
Compact design
Wifi enabled and links with Google and Alexa devices
Sealed waste drawer traps odors
Four colors available
Quiet motor
Cons:
Expensive
Only uses clumping clay cat litter
Doesn't stop tracking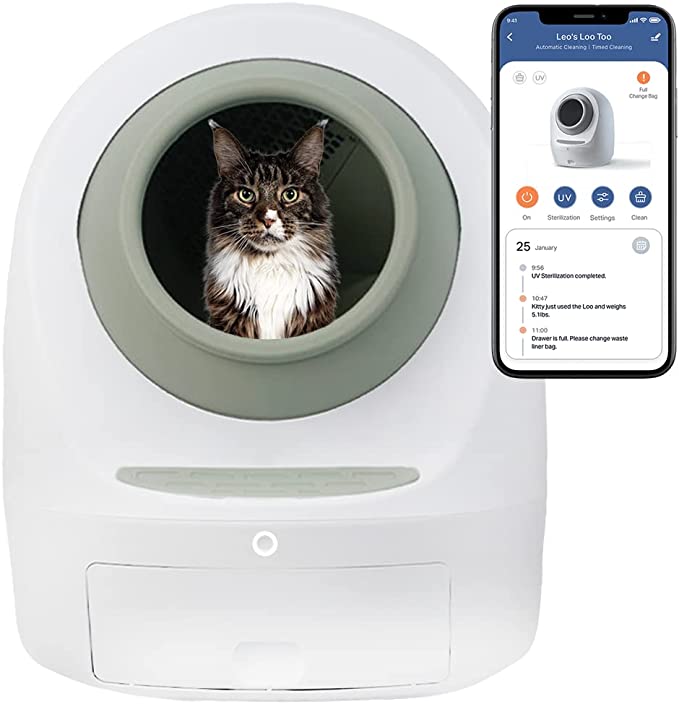 Leo's Loo Too by Smarty Pear
The Price of "Leo's Loo Too by Smarty Pear " varies, so check the latest price at
At first glance, this seems like just a simple cat litter box – but it's so popular it's been featured on Animal Planet's 'My Cat from Hell' as well as voted best litter box upgrade by The Wirecutter.
Modkat's flip litter box is designed to stop extra mess from escaping and keep your cat happy with more privacy.
The lid is customizable – you can flip it however you want. If you want to control odors more, you might want to keep it closed and let your cat crawl through the opening in the side.
Alternatively, you can keep it completely open or half-open – whichever your cat prefers. Just keep in mind that a completely open lid won't do much to stop smells from spreading around the house.
The high walls of this cat litter box prevent any leaking urine from seeping out and stop your cat from kicking out litter granules.
However, the entryway is still low down, so any cat that sprays a little high might cause some mess for you to clean up. It doesn't have anything to reduce tracking either, so some element of cleaning is inevitable.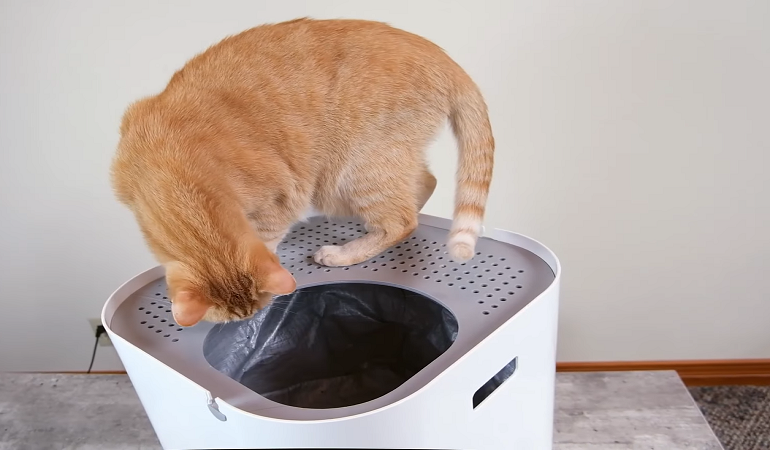 But to make cleaning easier, it comes with a reusable tarp liner. It's an easy, mess-free solution that hooks on, keeping it securely in place. The tarp's rip-resistant and easy to clean, and it even lasts up to three months. Using the tarp liner is completely optional, but if you don't use it, cleaning the corners of the litter box is particularly fiddly.
Pros:
Doesn't require specific litter
Easy for your cat to access
Durable
Cons:
More costly than others
Can be fiddly to clean
Doesn't combat tracking
Entryway might be too low
Modkat Flip Litter Box
The Price of "Modkat Flip Litter Box" varies, so check the latest price at
Choosing the Best: What to Look For
When getting a litter box to help with odors, it's not as simple as just choosing the 'best' one or whichever's the most affordable. Instead, there is a range of factors to consider, such as how you're going to clean it and what your cat would actually benefit from the most.
Cleaning and Maintenance
Cleaning a litter box is a task no one enjoys, so it's important to choose one that's easy to clean. If you have a larger budget, consider an automatic litter box that does the work for you.They have a waste drawer that's simple to empty when full, and some even have a notification system telling you when it's time to empty it.While automatic cat litter boxes can be more expensive, they save you time and effort in the long run. They're also ideal for pet owners who are away from home a lot or are unable to scoop dirty litter frequently.Just bear in mind they require electricity and make more noise than normal litter boxes.
Cat's Preferences
No one knows your cat better than you, so consider whether they'll actually use it. Cats can be fickle and temperamental, so if they don't like their new litter box, it will be a waste of money and could cause them to go to the bathroom elsewhere, creating a mess and worse odor for you to clean.Consider if the litter box is accessible and easy for them to use. If you have any doubts, get a simpler, cheaper version to test it out.
Size
There's a range in the size of cats, so make sure that the litter box you choose is suitable for your cat's size. Choose one that's the appropriate size for your kitty and consider both their size and how much space they need to move around comfortably.One that's too small can make your cat cramped and uncomfortable, which may discourage them from using it at all.
Height
As well as considering the size of the cat litter box, think about what the right height for your cat is. One that's too short can discourage them from using it, so pick one that's at least five to seven inches to give them some privacy.If your cat ever digs around in the litter, it's even more important to get one with taller sides to contain the litter and stop it from spreading around the room. This reduces mess and makes it easier to clean up after your cat.
Final Thoughts
Cats are wonderful… but like anything good, they have their less pleasant side – in this case, it's the litter box's odor.
However, it doesn't have to be a problem if you choose the right litter and the best litter box designed to control odors.